I don't encourage people to buy more things, especially things they don't need. But if you're looking for a great gift for friends or family this year, you're better off buying things that are meant to get them out there experiencing the world with things that they'll enjoy for years to come and create memories that they will cherish even longer. That's why I put together this holiday gift guide of products I use and love from my adventures all over the world, so you know it's quality gear.
I myself have spent a LOT of money on outdoor gear or travel stuff, but I always make sure to buy the best thing I can afford and, most importantly, I make sure to use it. None of it is going to do you much good sitting in the garage… Get out there and do things.
To help you out (and me, if you decide to shop through my affiliate links), I've put together a few ideas for some gifts that any outdoor lover or adventure travel would enjoy finding under the tree.
Items in the holiday gift guide range from super cheap to moderately expensive, there's something for pretty much all budgets.
2017 Holiday Gift Guide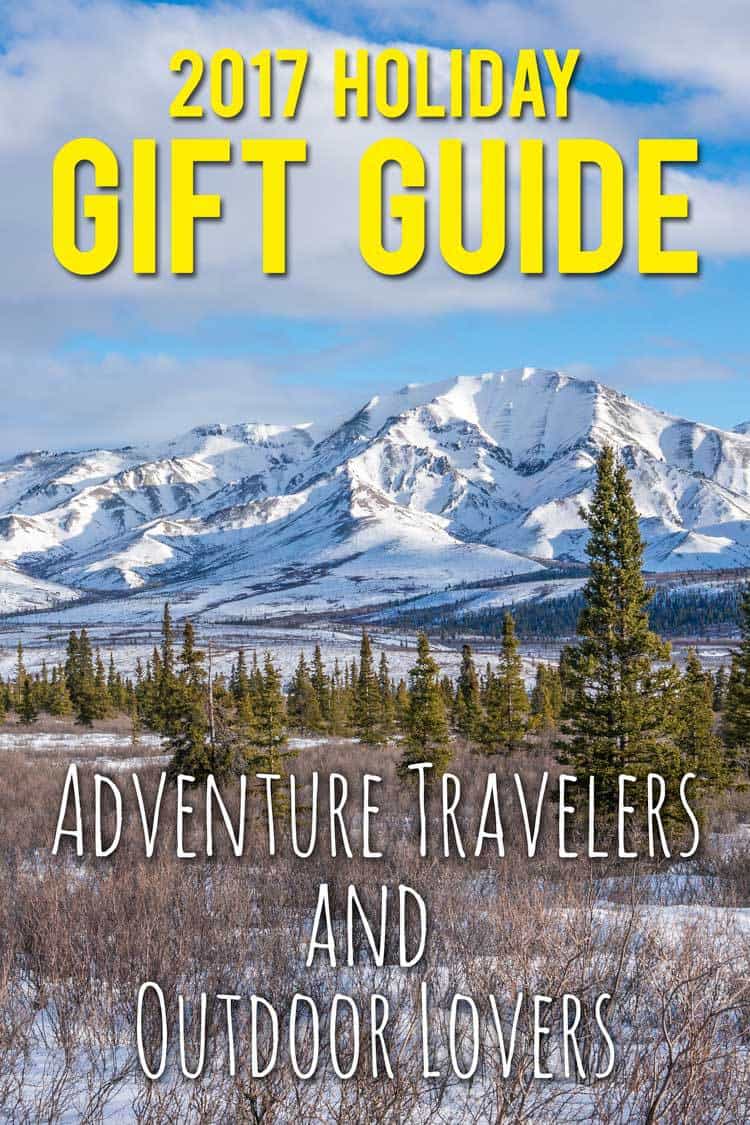 I absolutely love my ENO Hammock. It is great for backpacking, road tripping, or even just general travel. So long as you've got a few nearby trees, you can strap this thing up and have an amazing place to relax for the evening. Can't recommend this enough.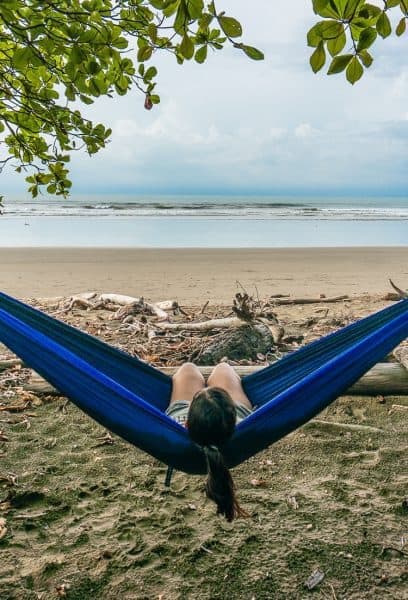 You don't want to get sick from your water source, whether camping or backpacking. This little UV light will disinfect your water in no time flat and comes in handy from remote streams to a restaurant in Mexico. It's also one of my hotel essentials when traveling in the developing world.
This thin and light solar panel will keep your USB electronics charged and ready to go while you are on the trail or off camping. I love the slim and light design. Check out the review I put together here.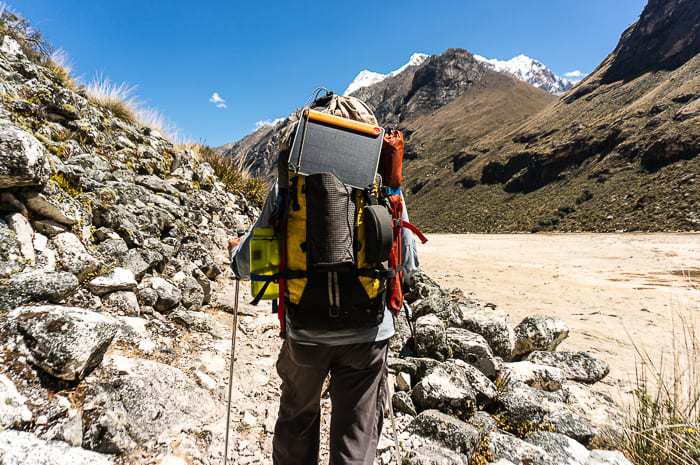 Brought to you by yours truly, this fun t-shirt is meant to inspire more adventures. "Go Outside: Life is too short to watch it pass by from a desk…"
$21 – Purchase Now from ADAYAK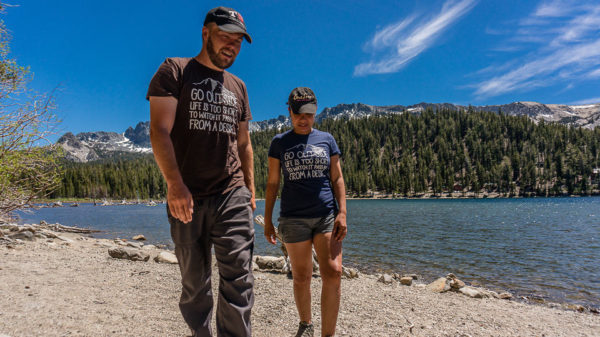 There's plenty more cool apparel, stickers, and odds and ends in the D2D Store — check it out!
I absolutely love these headphones. They are cheap and awesome, and will never slip out of your ear. I bought them primarily for running, but the slim profile also means you can sleep with these things, and put on some white noise if you are in a loud environment.
$17 – Purchase Now from Amazon
This little piece of tubular fabric has so many different uses. I use it as a sweatband, a hat, a neckwarmer, and even an eye mask for sleeping. Very useful!
$19 – Purchase Now from Amazon
GoPro makes the best cameras for adventure travel, action sports, and straight up portability. I've used my GoPro for snorkeling, mounted to the top of truck, or just hiking down the trail. These things are tough too.
$499 – Purchase Now from Amazon
Such a simple little thing to have a mini flashlight on your keychain, but I use this so much! Not just for camping or truck camping, but for day to day life. It's surprising how handy it is. The batteries last forever, and the slim profile is almost unnoticeable in your pocket.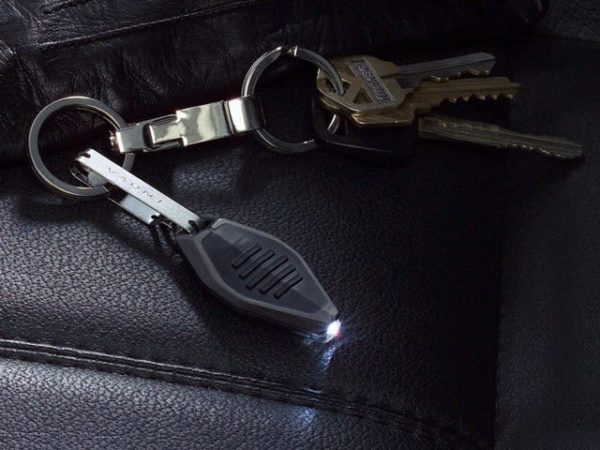 Perhaps one of my most treasured items. It's an incredible feeling to have a virtually any book available at your fingertips, no matter where you are in the world. You can store literally hundreds of books on the device, and can purchase new books over 3G cell networks. Love this thing. Plus the soft backlight makes it easy to read at night.
$120 – Purchase Now from Amazon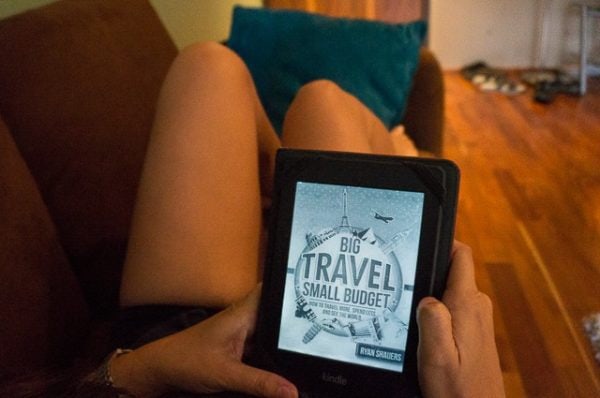 Nobody likes to be stinky, but it can be tough to do laundry as often as we should while either traveling or hiking. The Icebreaker Merino wool t-shirts are super odor resistant and can be worn for many days longer than their synthetic counterparts. Check out my more detailed overview of the pros and cons.
$45 but prices vary – Purchase Now from Amazon
If you know somebody who loves great coffee, this will be the best gift you can give. Incredible coffee from anywhere in the world, high mountain tops, hotel rooms, wherever. Combine it with a hand held grinder and some freshly ground beans to go with it. Read my more detailed overview.
$30 Aeropress – Purchase Now from Amazon
$30 Hario Grinder – Purchase Now from Amazon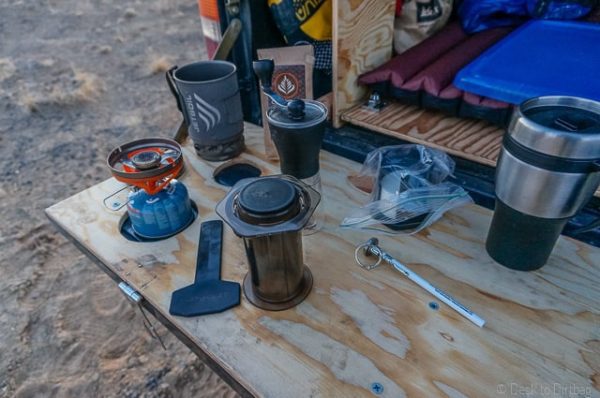 This one is on my wishlist… An ultra portable drone that is built for travel or stuffing in a backpack. Get those killer aerial shots and a whole new world of photography.
I'd be remiss if I didn't mention my book, Big Travel, Small Budget: How to Travel More, Spend Less, and See the World. It's available in paperback or Kindle and will certainly inspire and inform any future adventurer or globetrotter. It has more than 130+ reviews on Amazon now.
$10 in Paperback – Purchase Now from Amazon
$5 in Kindle – Purchase Now from Amazon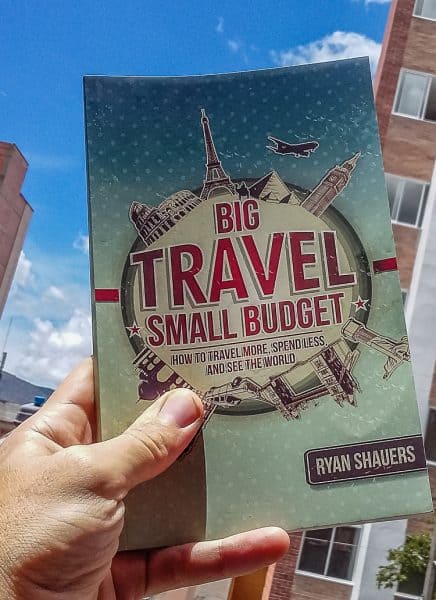 Stay worry free while your loved-one is deep in the woods or in some remote part of the world. This device sends check-in messages from anywhere to a set of email addresses, to let them know you are safe and sound, and share your exact location so they can follow along.
This is one on my wish list, but perfect for car camping or road trippers like me. It's burly design allows it to retain cold much longer than a traditional cooler, allowing you to keep ice on hand for a week or more. That means less runs to the store, and less sloshing around all that melted ice.
I love this portable speaker for days where we are hanging out in the hotel room, an awesome Airbnb, or sometimes even camping (if there is no one else around). Turn on some music from Spotify, turn up the volume on a movie on the laptop, or just listen to a podcast. It's a cheap and awesome speaker, I even use it as my "amp" for my travel guitar setup.
$34 – Purchase Now on Amazon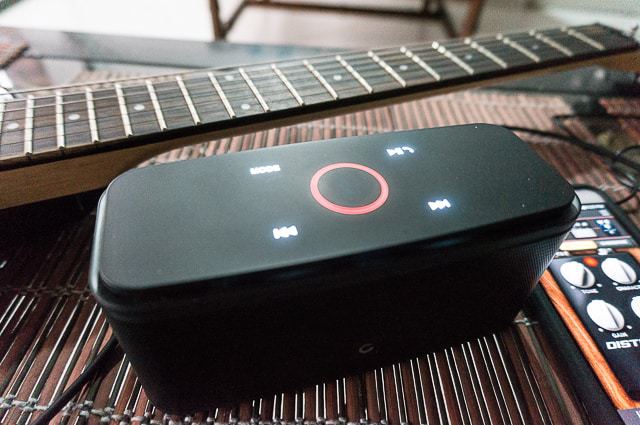 Outdoor Gear Deals & Discounts
A Few More Holiday Gift Guide Suggestions
For the hiker in your life, check out my favorite gear for trekking and hiking.
For the climber in your life, consider picking up one of the best climbing movies of all time or one of these must read mountaineering books, any of which will inspire them to get out there more.
For the road tripper, check out these awesome products that made my life easier while living out of my truck for the better part of a year. From an awesome food thermos, to multi-functional chargers, to a super comfortable portable bed–it's nice to have a few creature comforts on the road. Or pick them up one of these must read road trip books.
For the truck camper, check out the truck camping essentials for a full run-down on the gear I use and love… This gear has taken me all the USA (a few times) and all the way through Central American and South America.
For the book lover in your life, or for that person just itching for a big change in the New Year, check out my list of life-changing travel books which set me down my current path of perpetual travel in the pursuit of adventure and location independence.
Share This
Please take a minute to share this holiday gift guide on Facebook, Twitter, or Pinterest!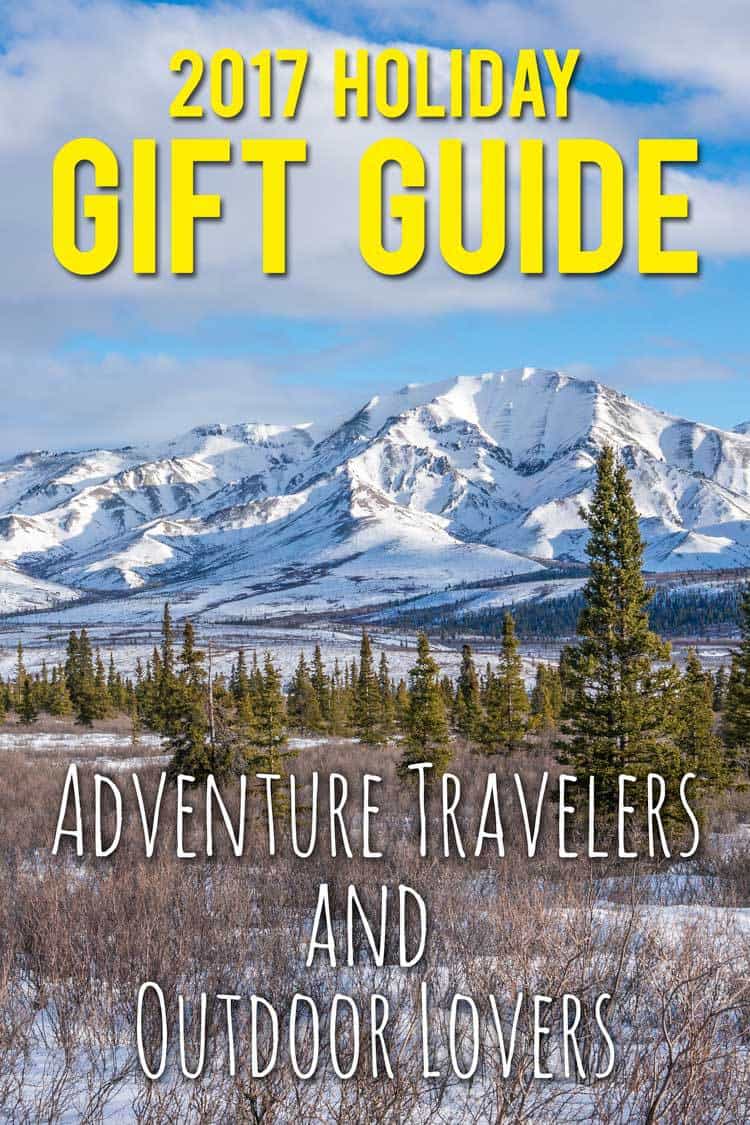 What's on your wish list? Sound off in the comments below and maybe someone will be good to you this year! 🙂
The following two tabs change content below.