This article may contain
affiliate links
. If you make a purchase through these links, I will earn a commission at no extra cost to you. Thanks!
Hey there! If you're reading this page, YOU ROCK!
Any successful book launch is WHOLLY dependent on word of mouth. It's like that tree falling in the woods and no one being around to hear it thing…
You all are my Very Important People that help make sure this tree falling is heard. Without you guys no one will read this book
Two big asks (that only take a second):
1. Share the Book
I've created the following ClicktoTweet links, images that you can pin to Pinterest, and one-click links to directly to Facebook, Twitter, LinkedIn, etc.
Click to Tweet:
(You can easily edit or modify before you click send)
Tweet: 26 Years Worth of Vacation? Reclaim your time and life… https://www.desktodirtbag.com/26years via @desktodirtbag
Pinterest: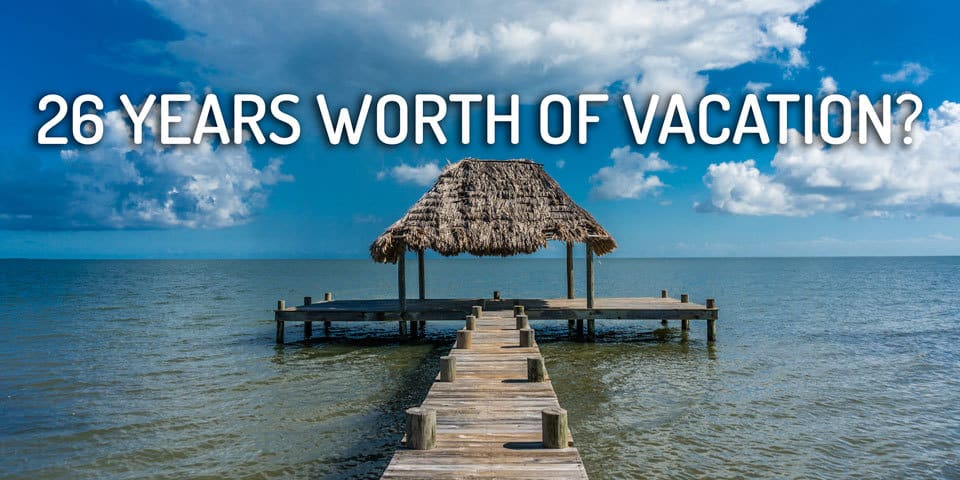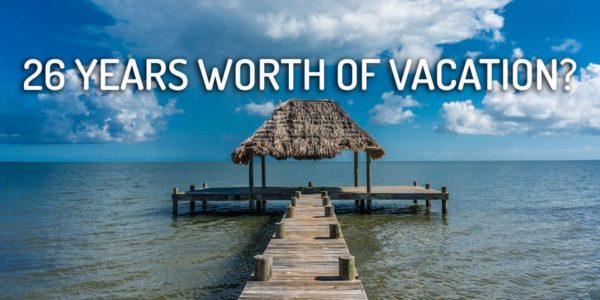 Share the Book Link with a Click
Share on Twitter with your own message.
2. Join the Launch Team
I created a private Facebook group around the launch–if you're interested in helping get the word out and get the inside scoop about how everything unfolds during the launch (and after), please join the private group!
Anything else? Shoot me an email at ryan@desktodirtbag.com
THANK YOU!