This article may contain
affiliate links
. If you make a purchase through these links, I will earn a commission at no extra cost to you. Thanks!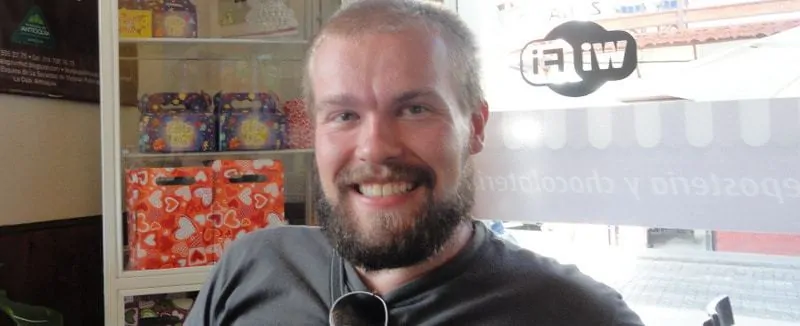 I'm Ryan, creator of Desk to Dirtbag. If you're new to the world of vagabonding, perpetual travel, and location independence, this page is for you! It contains all the information you need to get up to speed and be able to start your own journey!
What Desk to Dirtbag is About
Desk to Dirtbag, simply put, is about trading the drudgery of a conventional life for a choose your own adventure story.
At the end of 2012 I said goodbye to the traditional 9-5. I sold or got rid of most of my belongings, converted my pickup truck into my home on wheels, and set out exploring the western-half of the United States in pursuit of adventure in the great outdoors.
What was to be a year-long break turned into a never ending trip… Backpacking across Colombia, then settling down in Medellin, and most recently driving from Seattle through Central America and then on through the length of South America.
Desk to Dirtbag is an adventure travel blog dedicated to inspiring armchair adventurers and weekend warriors to get outside, break away from the 9-5, and pursue life on their own terms.
Don't look back on your life and say "I wish I would have…" or "If only I…"
We all have the ability to LIVE a better story.
This blog is dedicated to inspiring you, my readers, to make a drastic change in your life and pursue what it is you truly want to do. To live a life that is rich in time and experiences as well as being financially sustainable in the long-term.
Fire your boss and map out your own adventure.
We are conditioned over the course of our entire lives on what we "should be doing" with our lives. Go to school get good grades, go to college, get a good job, buy a house with a big, fat mortgage, have children, and then spend 40 years in the rat race keeping up with the Joneses.
After that you can retire, travel the world, and finally really enjoy your time.
Let's flip that story upside down.
P.S. For those of you not familiar with climber vernacular, a dirtbag is someone who takes things to the extreme and forgoes the traditional comforts of life (a home, family, job, etc) to pursue their passions (climbing, travel, and the great outdoors) and desired way of life 100%.
---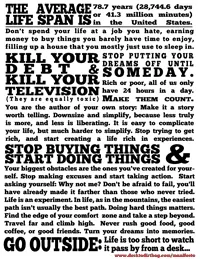 ---
Start taking action
Live a better story
Don't wait for "someday"
---
"Life is too short to watch it pass by from a desk… Break away from the 9-5."
Words of Warning
1. Choosing this path will not be easy.
Choosing the unconventional route in life will never be easy. You will be met with looks and words of concern from friends and family. It will be tough to embrace a life of risk and uncertainty.
There will be days you will question whether you made the right decision or not. It will not be always be easy. But like any great adventure, it wouldn't be worth pursuing if it was easy. Doing hard things really does matter in life.
2. It will not happen over night.
It is very difficult to uncondition yourself to the story of the conventional life. Someone needs to plant the seed in your brain initially–that you can quit your job, travel, work for yourself and makes ends meet.
But that seed needs to grow and root itself in your head–sometimes for years–before you are willing to set out down this path.
You realize this is what you want. Then you still need to figure out how to pursue it, how to make it happen successfully and in a sustainable manner.
And even then the process doesn't end. It is an ongoing adventure that will keep you learning, evolving, growing, and challenging you.
3. It *is* possible.
I read similar stories of people who quit their jobs and were traveling the world, living life on their own terms, and I'd say to myself "Man, I wish I could do something like that…"
But always thinking in the back of my head that I don't have what it takes to do it and be successful.
Now, a few years later *I* am actually doing it… I am making money online through my website, through freelancing, and other endeavors, and I am living life on my terms, where and how I want.
I haven't totally "made it" yet, but I am heading in the right direction, and I know that with focused effort and forward progress that I will get there sooner rather than later.
Take the First Step Right Now
When I look back on where I am, and what I have done that has brought me to this point, there is only ONE reason I can think of…
You might laugh, but seriously, I think it was starting this blog.
I started this website to hold me publicly accountable to friends and strangers alike. To say, yes, I am going to embark on this adventure and nothing is going to stop me.
It was only meant to be a year-long adventure, but the adventure continues in new and amazing ways.
I could have never predicted that I'd be living down in Medellin, Colombia when I set out in my truck in January of 2013. This blog and this journey continues to take me in new and unexpected directions.
If you are looking to change any aspect of your life or you want to accomplish something specific, I strongly, strongly recommend that you start a blog.
Starting a blog will prompt you to think about what you want in life, to put words down on digital paper and clarify your thoughts.
So many people just blindly go through life without even knowing what it is they truly want. Don't be one of them.
A blog can hold you accountable, a blog can be a virtual resume, and blog can connect with a community of people that you would probably never otherwise connect with.
The impetus for the change you seek in your life could really be something that simple.
Pick a domain name and buy it (it's only $10year), I use Namecheap.com, as well as a hosting service with a 1-click installation of WordPress, I use SiteGround, and there you have it: your own personal vehicle for pursuing what you want out of life.
If you are looking for more info about the resources I use and love, check out the tools I use every day.
Imperfect action taken TODAY is far better than the perfect plan "some day".
Interested in starting a blog or big life-changing adventure? I'd love to hear from you directly. Shoot me an email at ryan@desktodirtbag.com and tell me more about yourself and what you are looking to achieve. I read every email, but it sometimes takes me awhile to respond.
Join the Adventure
I'd love to have you follow along on the adventures, and I hope to inspire you to blaze your own path. I'll even send you a few awesome resources as a thank you…
Thank You So Much!
The Internet is an amazing place and I feel fortunate to have staked out my little online home here at Desk to Dirtbag, and that YOU are taking the time to read what I have wrote.
It is always so awesome to hear from my readers, especially those who I have been fortunate enough to inspire, inform, or otherwise influence.
I just wanted to say that I really appreciate you stumbling across my website and I really would like to hear from you directly about how you stumbled across my page and what adventures you are pursuing. Email me at ryan@desktodirtbag.com.
Thanks so much for your support! And if you've made it this far, I'd love for you to come say hi to me on my Instagram account, my preferred social network, or on my Facebook Page. I look forward to getting to know you!
Ryan
P.S. If you have found this page helpful, please click the 'SHARE' buttons on the side. Thanks!