This article may contain
affiliate links
. If you make a purchase through these links, I will earn a commission at no extra cost to you. Thanks!
Mexico is easily one of my favorite countries in all of Latin America since there is so much to do and so much to love about this misunderstood and underappreciated country. If you are traveling to Mexico, you will be blown away by the culture, the history, the food, the friendliness of the locals, and so much more.
Mexico has something to offer every traveler, whether you are heading there for the beaches, the colorful towns, the dynamic big cities, to explore the food, to party, to explore the many ruins, or to enjoy some of the incredible food and drink to be found.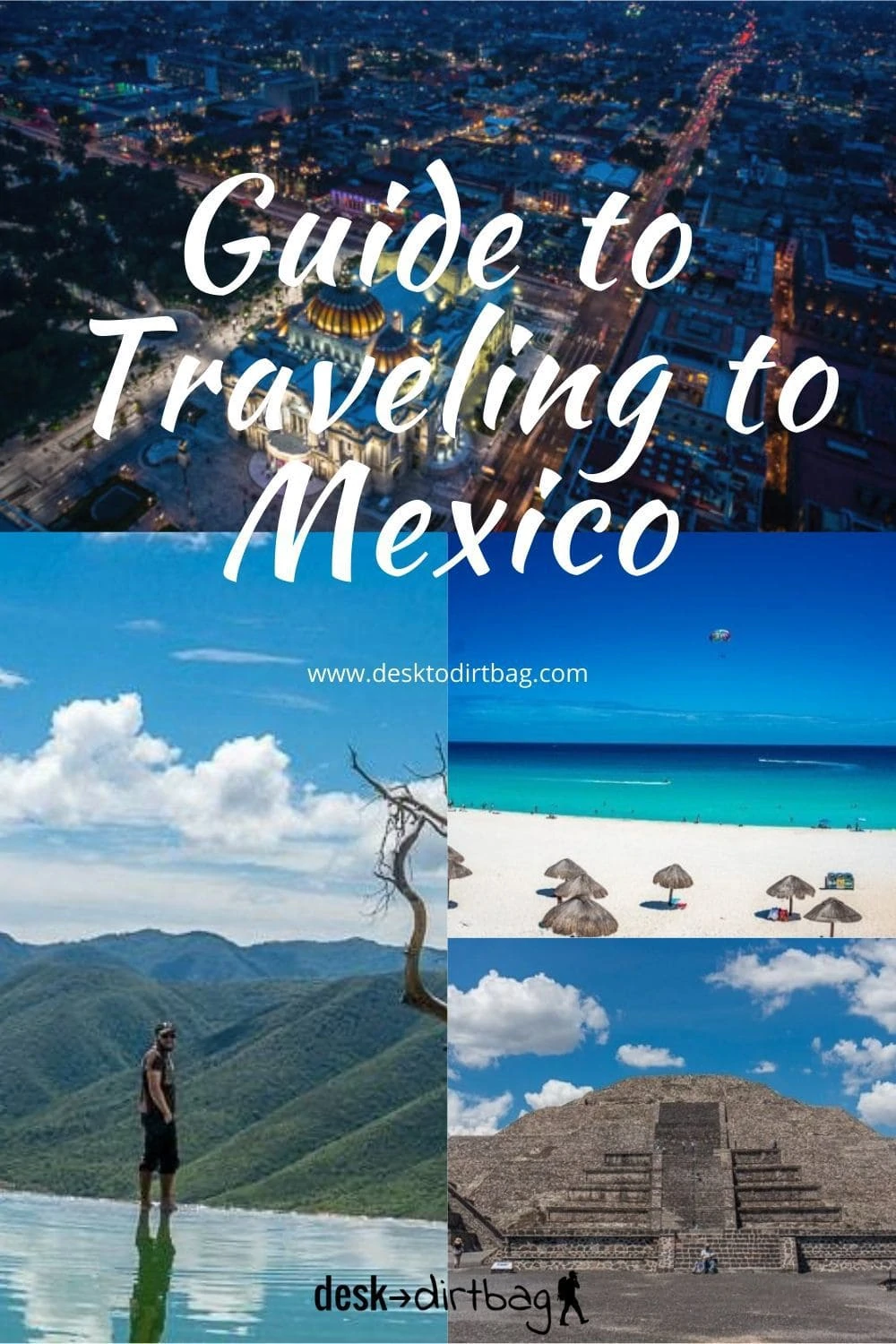 Traveling to Mexico Map
Before Traveling to Mexico
Is It Safe to Travel to Mexico? – This is always the big question on everyone's mind when considering traveling to Mexico. After more than three months traveling from one end of Mexico to the other, here are my thoughts about safety.
Do You Need Travel Insurance for Mexico? – Taking a look at the sometimes confusing world of travel insurance and trip insurance and why you may need it. The short answer is that it's a good idea for almost everybody and I recommend getting it through World Nomads.
Resources for Learning Spanish – While you can often encounter plenty of English in the most popular tourist towns, if you get off the beaten path, then you'll need to speak at least some Spanish.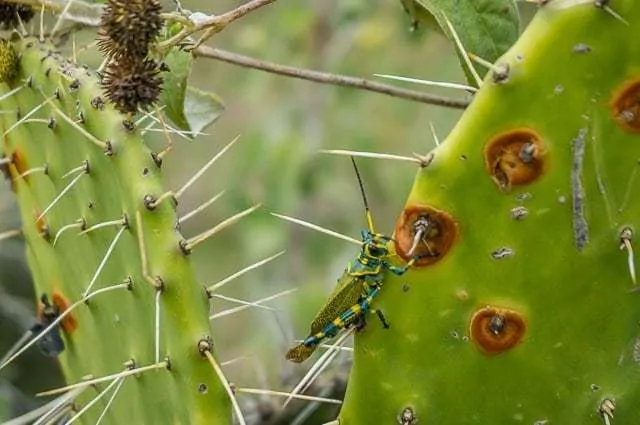 Guide to Mexican Cities
Guide to Mexico City – I gotta say, Mexico City was one of the best surprises in the whole country. There is SO much to do here, it'd be impossible to explore it all. It's a cosmopolitan, global city like New York, London, or Paris, and it should be near the top of your list.
Read More: The Best Places to Visit in Mexico (Not on the Beach)
More From Mexico City: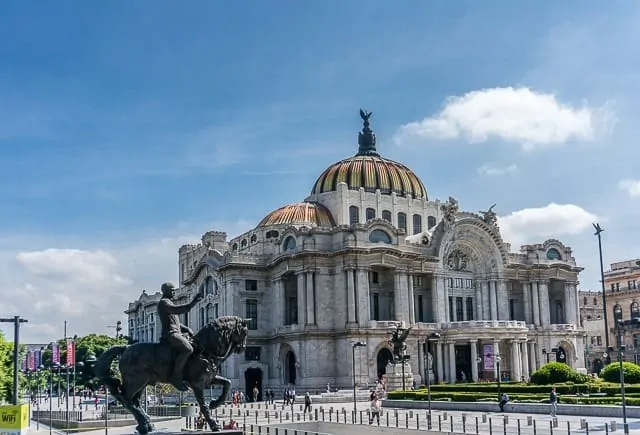 Oaxaca – Oaxaca was one of the most pleasant towns, full of colorful streets, delicious food that's different from your typical Mexican, amazing art and culture, and so much more.
Los Cabos, Baja California – The party getaway in Mexico for those on the West Coast of the USA, but it's full of beautiful beaches and cool things to do, just watch out for the police…
San Cristobol de las Casas – Perhaps the most touristic city in the State of Chiapas, but it was a place that left me with some mixed feelings, although there is plenty of incredible nature surrounding the area.
Cancun – This is obviously Mexico's most popular tourist destination, and while it may be a little like the Mexican Las Vegas, there are some undeniably fun and interesting things to do here.
Tulum – The hip and chic hippy beach retreat that lays a little south of Cancun… If you're looking for the same stunning blue waters and beaches, but less of the mega-resorts, this just might be your ticket.
Mazatlan – Certainly one of Mexico's coolest destinations along the Pacific Coast, check out what's on offer in this incredible city in Sinaloa.
Merida – Perhaps my favorite town on the Yucatan Peninsula and one that I believe deserves more attention from travelers to the area.
Amazing Nature Areas
Sumidero Canyon – The Sumidero Canyon is one of those natural areas in Chiapas that is absolutely breathtaking, hope into a boat and venture into the heart of this verdant green canyon with towering walls.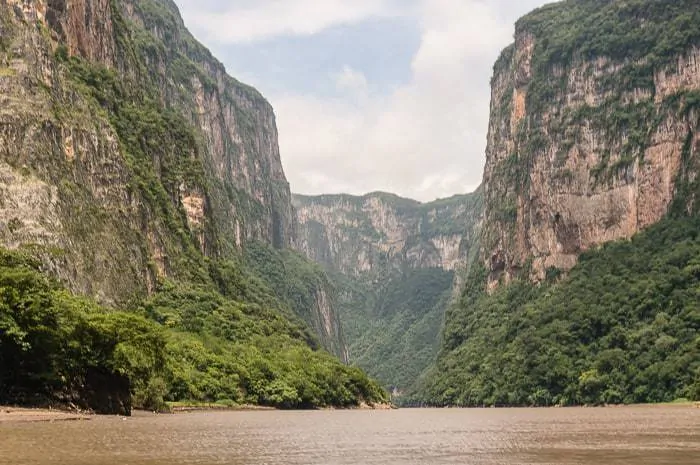 La Ventanilla Mangrove Tour – On the coast of the rugged state of Oaxaca lies some remote and beautiful Pacific coast beaches. Explore some of the exotic wildlife in the La Ventanilla Mangrove near Mazunte.
Hierve el Agua – This stunning natural feature in the mountains above Oaxaca includes petrified waterfalls and naturally occurring infinity pools. It was a surreal and incredible place.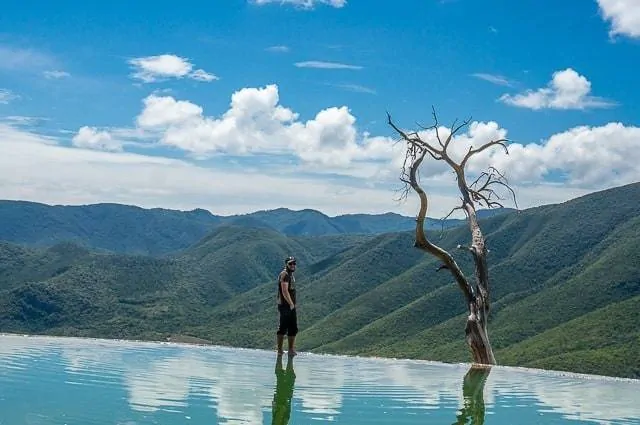 Jardin Botanico Helia Bravo Hollis – The State of Oaxaca is full of beautiful places, from high mountains, rugged coasts, or even remote desert reserves full of cacti. Loved camping here.
Mexican Beaches
Snorkeling in Loreto, Baja – The east coast of Baja California features some of the most stunningly clear blue waters out there, which makes it ideal for snorkeling. This is a must-do activity in Mexico.
Driving the Coast from Mazatlan to Puerto Vallarta – If you want a slightly different activity, you can safely drive through many parts of Mexico without worry.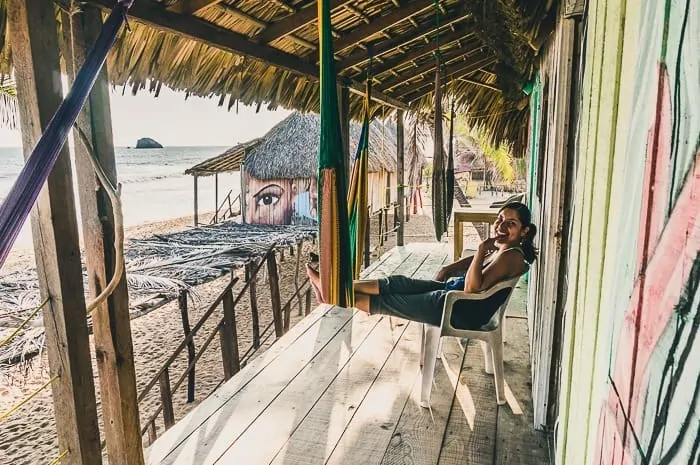 Zipolite, Mexico – A sleepy little town full of Mexican hippies and nude beaches, this is one place to go if you want a super cheap, budget-friendly beach escape in Mexico.
Awesome Places and Activities
Cholula Pyramid – This massive pyramid is covered in dirt and topped with a Spanish church, but you go all Indiana Jones and explore the tunnels far below.
Pyramids of Teotihuacan – These pyramids outside of Mexico City are much more impressive, as they are gigantic and you can climb to the top of them for an incredible view.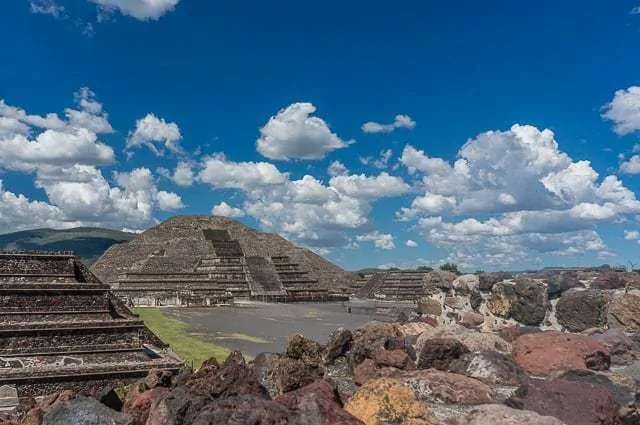 Tequila Factory Tour in Tequila – Many might not realize that there is a town called Tequila where much of the world's tequila is produced. Do yourself a favor and come see how (and where) it is made.
Baja California
Crossing the Border at Tijuana – Baja is great if you want to drive into Mexico as there aren't many hoops to jump through and it is much more doable compared to the mainland. Here's what you should know about crossing the border and buying insurance.
Northern Baja California – There are a number of great beachside towns, stunning vistas, and even infrequently visited mountains which one doesn't associate with Baja California.
Central Baja California – From the town of San Quintin to San Ignacio, there is some beautiful terrain that reminded me of the American Southwest.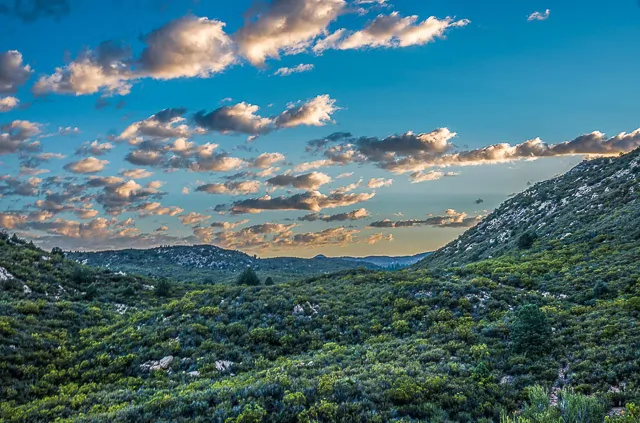 Taking the Ferry to Mainland Mexico – You can hop on a ferry in La Paz and make the journey to Los Mochis or Mazatlan to continue your journey through the country, a different and fun way to travel.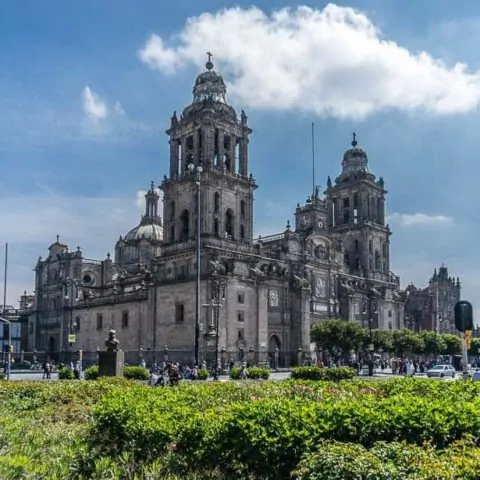 Mexico Travel Tips
Important tips and resources for planning an amazing trip to Mexico, based on my extensive experience traveling across the entire country.
Tools
Instructions
Book a cheap flight to Mexico with Momondo, or better yet, start travel hacking so you can fly for free.
Plan a rough itinerary and how long you will spend in each destination. Pick up Lonely Planet Mexico to help with this.
Work every day to teach yourself Spanish, you want to know as much as possible before you arrive.
Book your cheap accommodation in advance, at least for the first destinations -- For hostels use: Booking, for cheap hotels use: Hotels.com, for apartments use: Airbnb.
Reserve your on the ground tours and activities through Get Your Guide.
Purchase travel insurance for Mexico with World Nomads to protect yourself from illness, injury, and theft while in Mexico.
Check out my comprehensive guide about traveling to Mexico with information on cities, things to do, places to see, and more.
Learn more money saving tricks with my top budget travel tips if you want to get more bang for your buck.
Put together your Mexico packing list.
Enjoy this incredible country!
Notes
I hope this helped you plan your travels in Mexico! I know it can be a struggle to find accurate and on the ground information when traveling to a new place like Mexico, which is why I started writing so extensively about it!
If you have any questions about Mexico, budget travel, or anything else shoot me an email at ryan@desktodirtbag.com.
(I love getting questions! That is how I get ideas for my blog posts and what to write about!)
Recommended Products
As an Amazon Associate and member of other affiliate programs, I earn from qualifying purchases.
Share This
Enjoy this free guide about traveling to Mexico? Then take a moment to share it on Facebook, Pinterest, or Twitter.