This article may contain
affiliate links
. If you make a purchase through these links, I will earn a commission at no extra cost to you. Thanks!
Sumidero Canyon is a spectacular canyon located in the state of Chiapas, just north of the city of Chiapa de Corzo, and is protected by the Sumidero Canyon National Park.
Before coming to the area I had never heard of the Sumidero Canyon, but it is another incredible wonder of Mother Nature.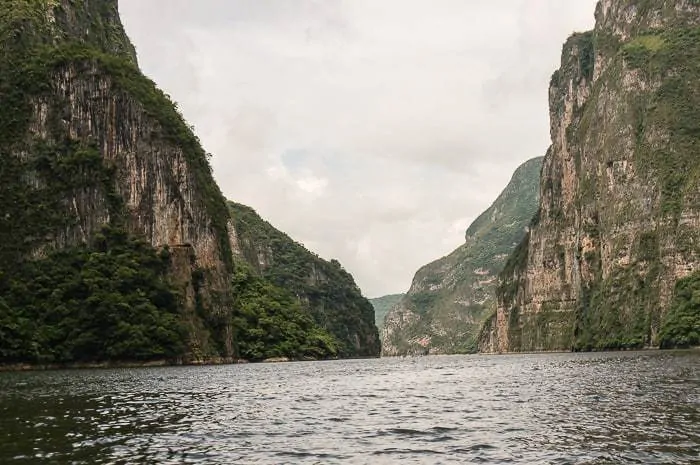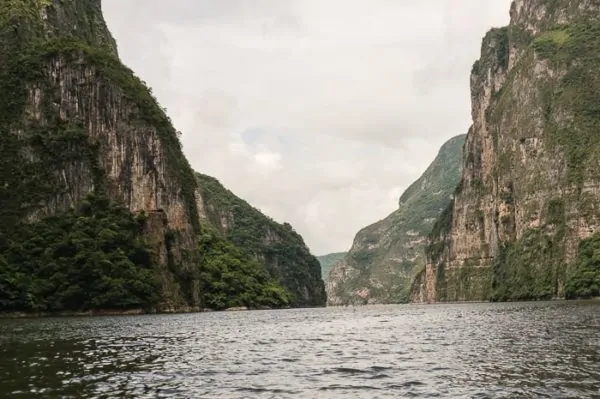 The canyon walls stand between 600 and 2,100 feet deep, but stretch up to 3,000 feet deep in some places.
The walls are a lush green, tropical and jungle like throughout most, and you will find crocodiles and other wildlife along the river.
Sumidero Canyon is formed by erosion by the Grijalva River, and began forming around the same time as the Grand Canyon.
Chiapa de Corzo
There are boat tours which leave from the river front in Chiapa de Corzo (the cheapest way to do it), or you can connect with tour agencies in Tuxtla Guitierrez or San Cristobol de las Casas.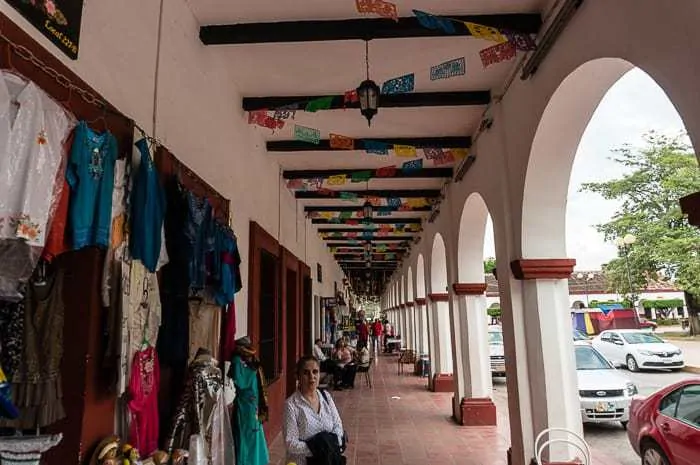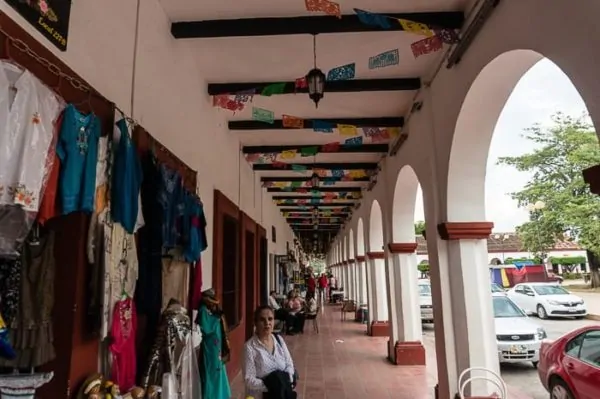 Since we were on the road, we stopped and spent the night in Chiapa de Corzo, a small and pleasant little pueblo. We found lodging at Posada la Tradicion for just 250 pesos per night, and they let us park the truck literally in the hallway of the hotel — that was a first! The hotel was quite pleasant, cheap, with fans, TV, and strong WiFi.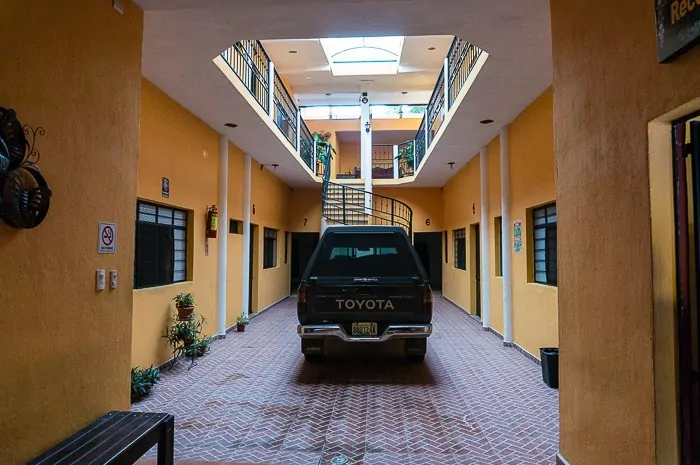 Sumidero Canyon Boat Tour
The next morning we headed down to the waterfront to arrange for a tour with Turistica del Grijalva. We had tried the night before at a different location, but we didn't have the minimum number of tourists and didn't want to pay for a private trip.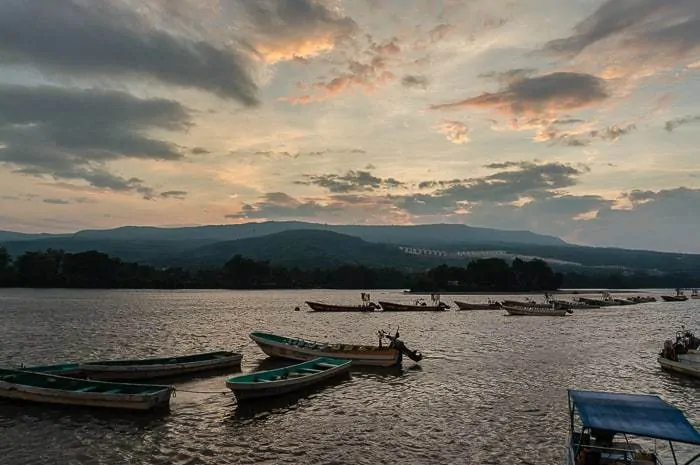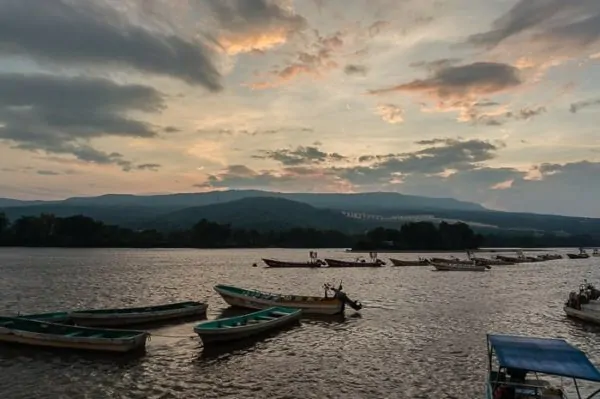 Along the waterfront we were able to purchase our boat tour of the canyon which cost us 190 pesos per person, which included the 30 peso wristband for entry to the national park — there is a guard station you pass by and everyone must raise their hands to show their wristband.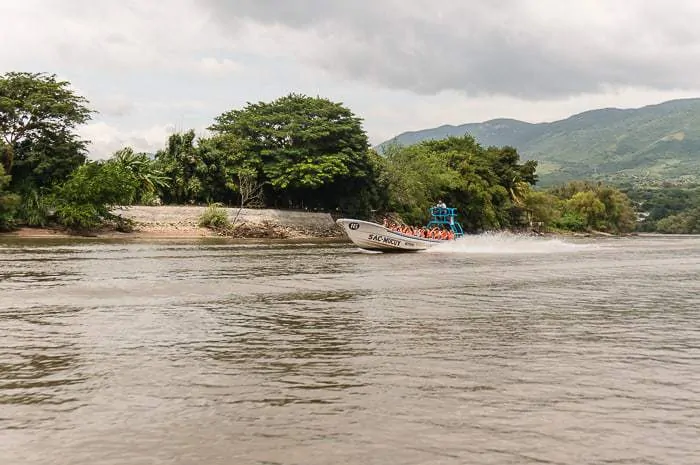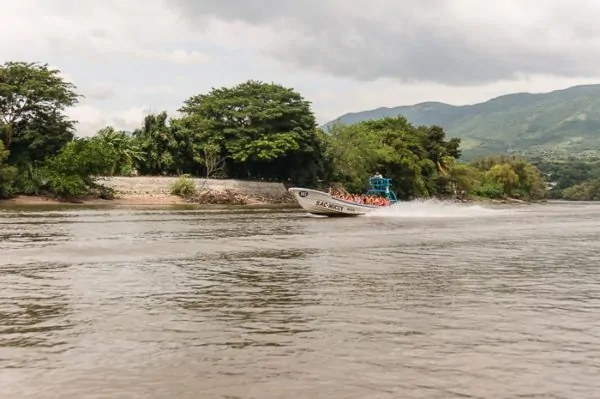 The boats hold about a dozen people and seem to be in decent shape — they give you life jackets at least, so there are some safety standards.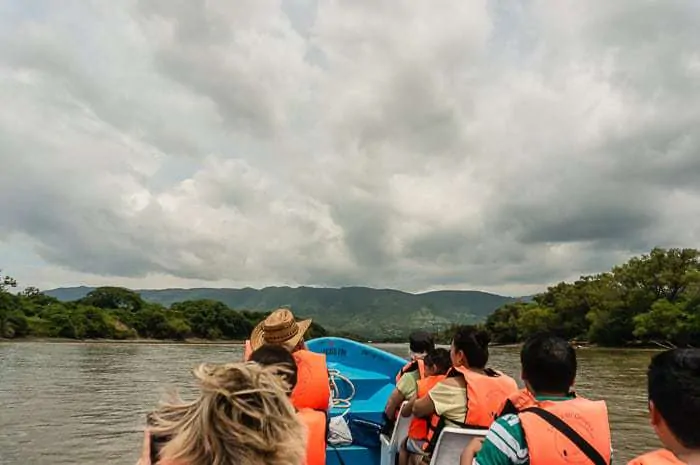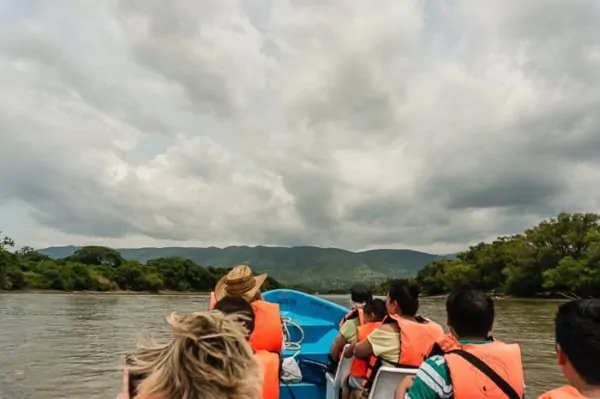 As you make your way up the river, the low lying landscape quickly rises up with rocky walls and outcroppings before you make your way into the canyon proper and everything towers overhead.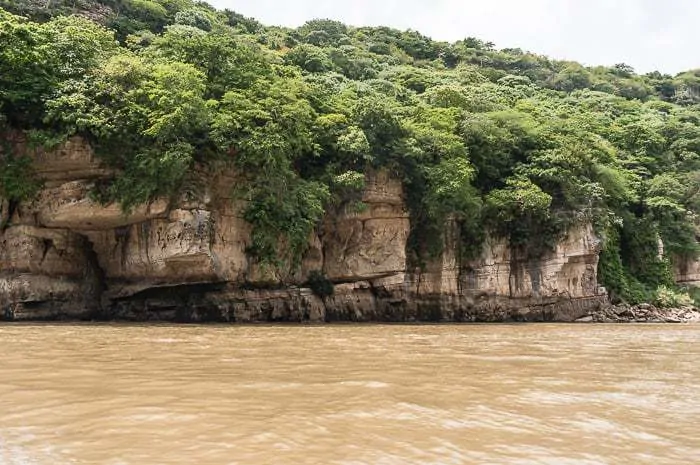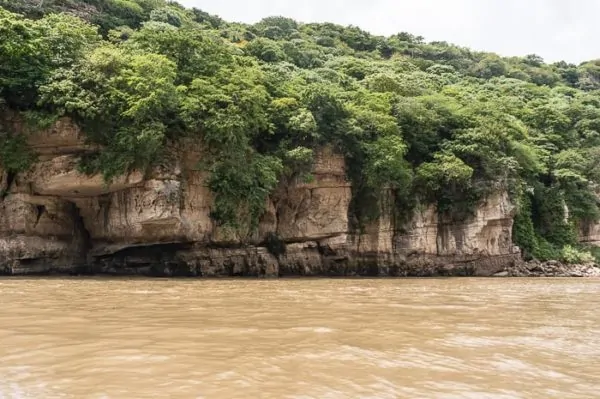 There are ample opportunities to see wildlife, which the eagle-eyed guide will be quick to point out.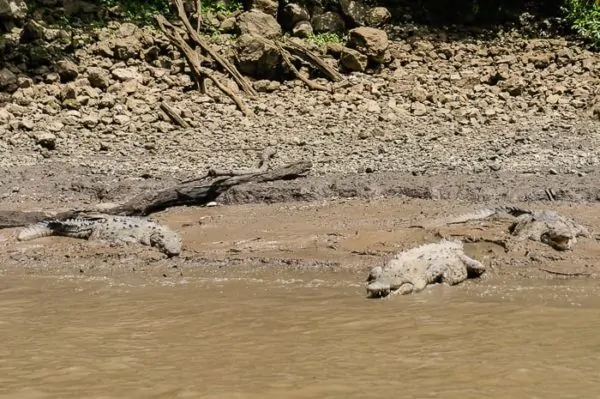 There are numerous waterfalls along the route which the boat pulled up to and idled for photo opportunities.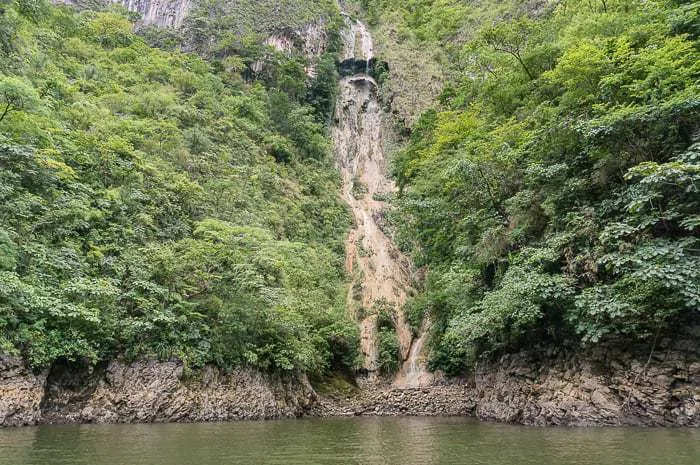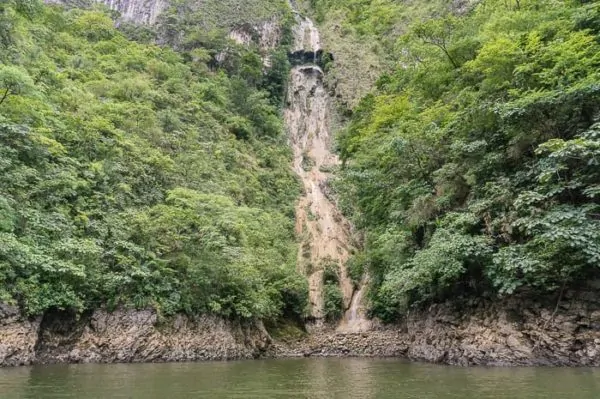 Toward the end of the canyon you will see the "Christmas Tree waterfall" which is a wispy waterfall with mineral deposits that has built up shelves below that give it the shape of a tree, complete with big green branches. It is a quite unusual sight!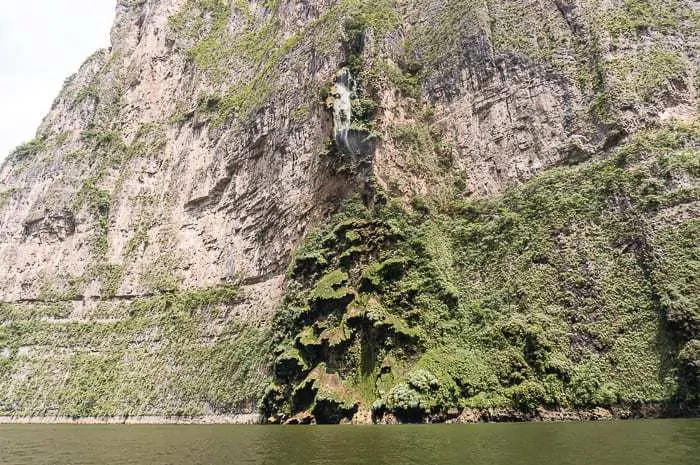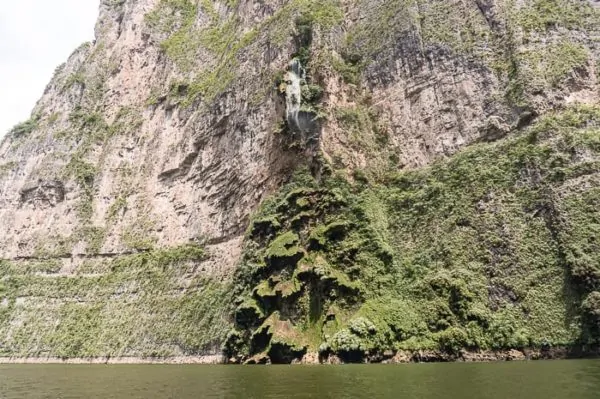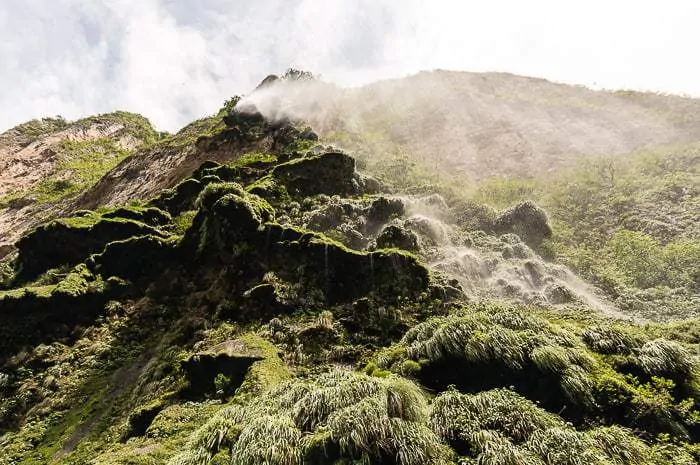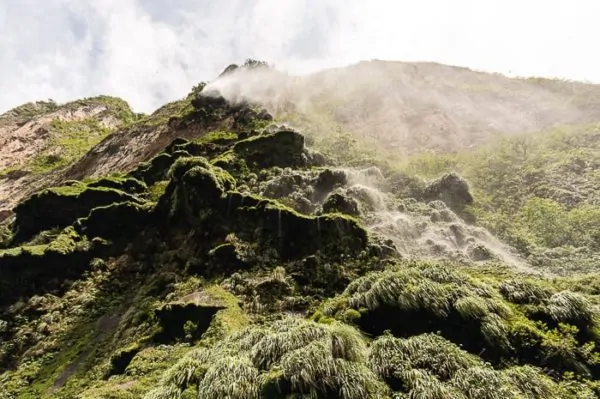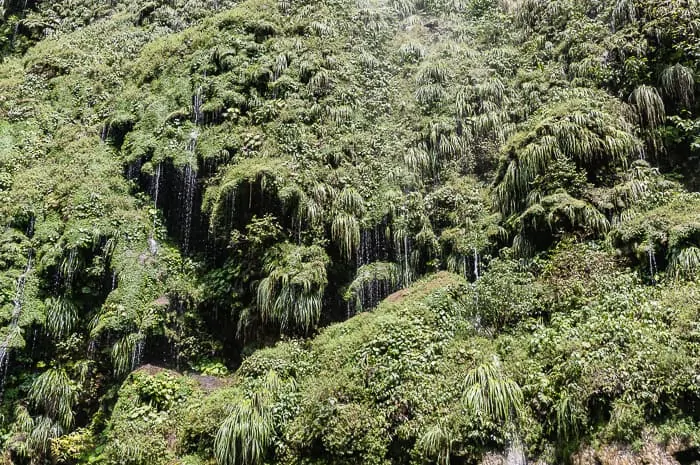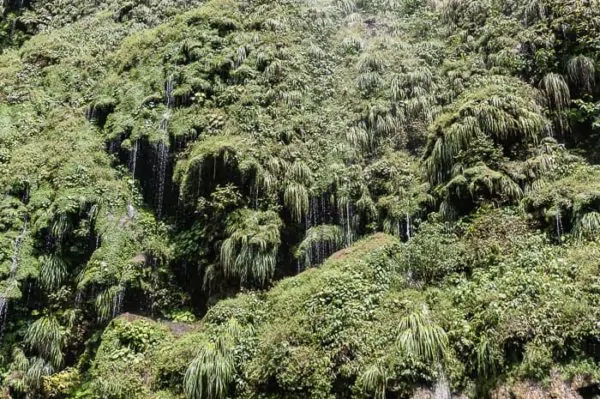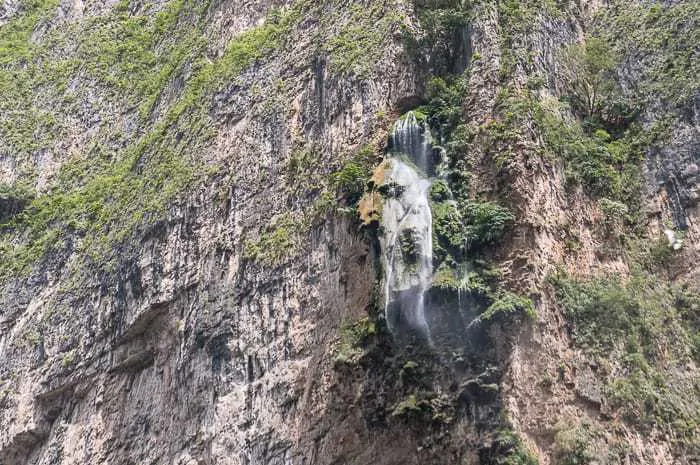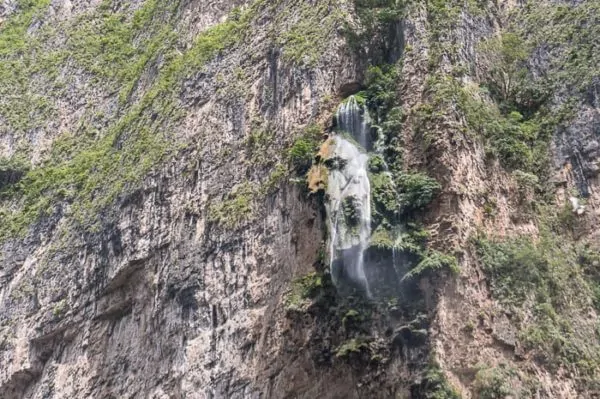 At the end of the tour, we pulled up near the dam where an enterprising boat was parked selling all manner of snacks and refreshments, including chips and beer.
A few eager people grabbed up some beers and then one guy couldn't hold it and the boat had to make an emergency landing on the way back so he could pee. Don't be that guy.
The boat turned around after the shopping break and we made it back to the dock in 2.5 hours round trip.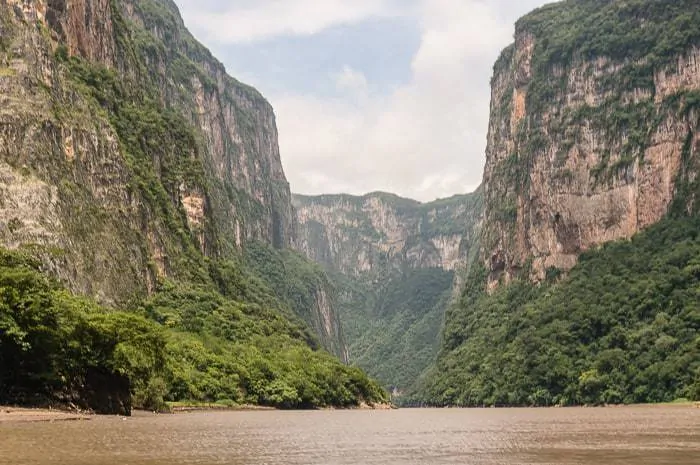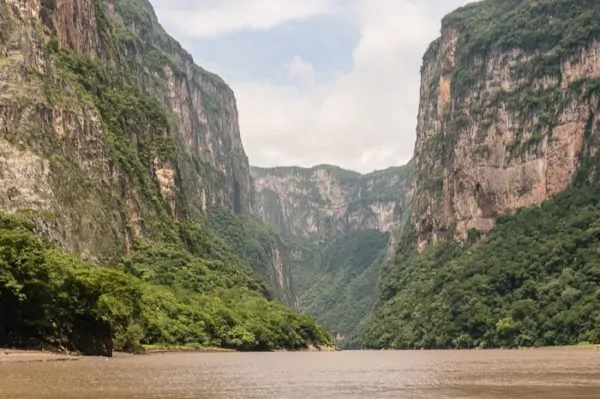 Visit Sumidero Canyon
Sumidero Canyon was an unexpectedly cool surprise, the first of many in the State of Chiapas, and one that I would highly recommend if you are in the area.
If you decide to do the tour while based out of San Cristobol de las Casas, you can expect to pay a premium for the trip due to the transport to and from Chiapa de Corzo.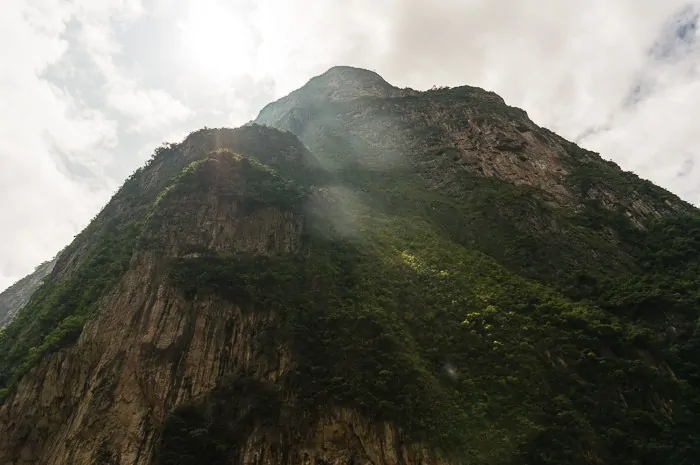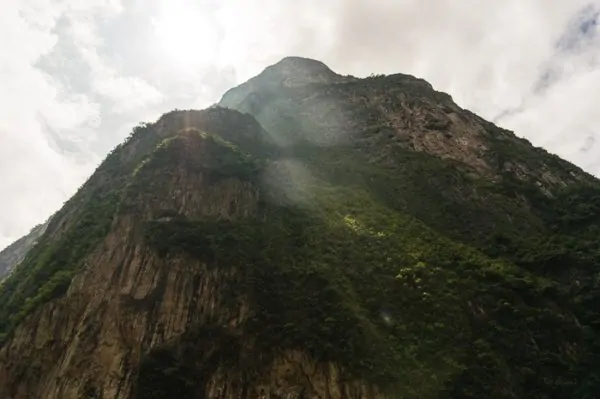 But if you have more time or are more enterprising, you can easily organize the tour yourself by visiting Chiapa de Corzo — which is in itself a pleasant little stay that is off the normal Gringo Trail.
Traveling to Chiapa de Corzo on your next trip? Book the perfect room on Booking.com today!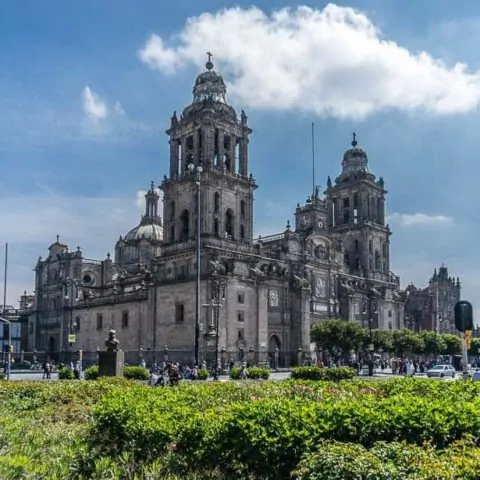 Mexico Travel Tips
Important tips and resources for planning an amazing trip to Mexico, based on my extensive experience traveling across the entire country.
Tools
Instructions
Book a cheap flight to Mexico with Momondo, or better yet, start travel hacking so you can fly for free.
Plan a rough itinerary and how long you will spend in each destination. Pick up Lonely Planet Mexico to help with this.
Work every day to teach yourself Spanish, you want to know as much as possible before you arrive.
Book your cheap accommodation in advance, at least for the first destinations -- For hostels use: Booking, for cheap hotels use: Hotels.com, for apartments use: Airbnb.
Reserve your on the ground tours and activities through Get Your Guide.
Purchase travel insurance for Mexico with World Nomads to protect yourself from illness, injury, and theft while in Mexico.
Check out my comprehensive guide about traveling to Mexico with information on cities, things to do, places to see, and more.
Learn more money saving tricks with my top budget travel tips if you want to get more bang for your buck.
Put together your Mexico packing list.
Enjoy this incredible country!
Notes
I hope this helped you plan your travels in Mexico! I know it can be a struggle to find accurate and on the ground information when traveling to a new place like Mexico, which is why I started writing so extensively about it!
If you have any questions about Mexico, budget travel, or anything else shoot me an email at ryan@desktodirtbag.com.
(I love getting questions! That is how I get ideas for my blog posts and what to write about!)
Recommended Products
As an Amazon Associate and member of other affiliate programs, I earn from qualifying purchases.
Share This
Did you enjoy this post? Please take a moment to share it on Facebook, Pinterest, or Twitter.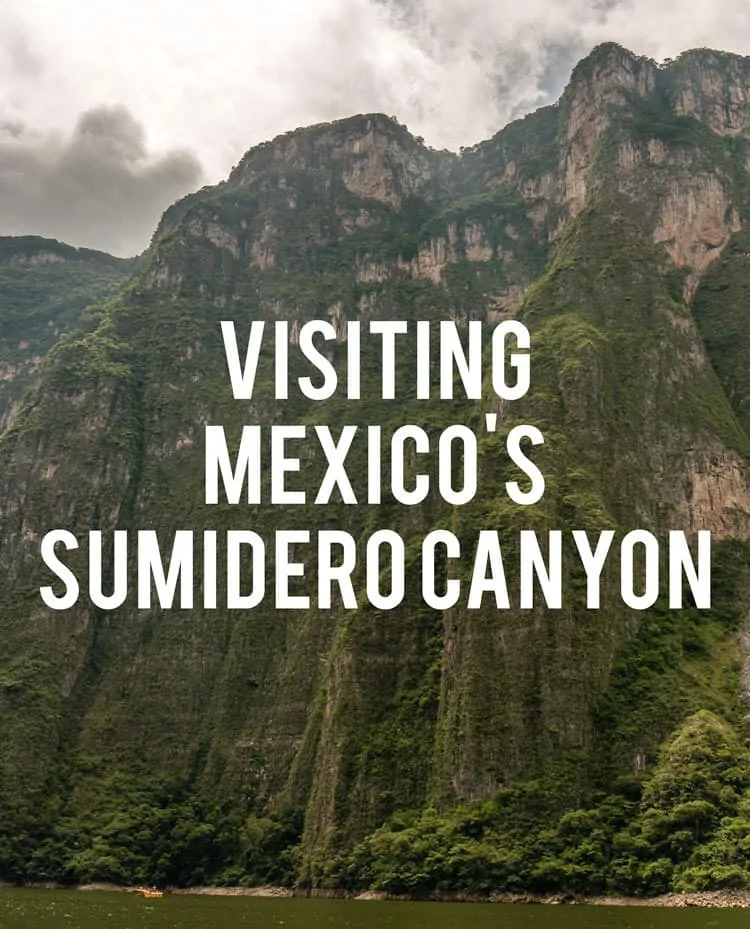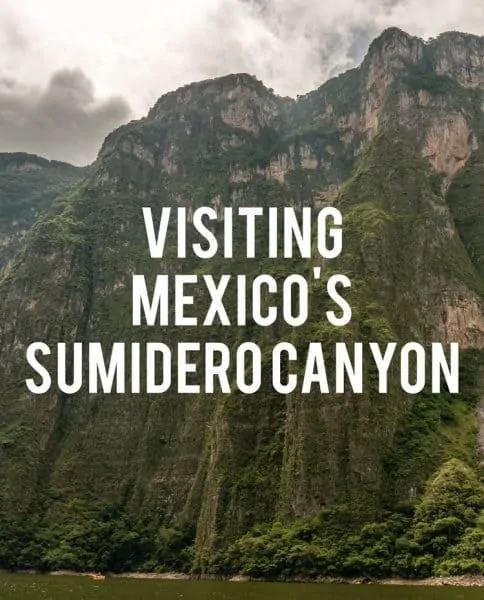 The following two tabs change content below.