Some articles on Desk to Dirtbag (and just what is a dirtbag, anyway?) contain affiliate links, meaning that if you make a purchase through these links, I may earn a small commission (at no extra cost to you!). Thank you for reading!
---
Have you every dreamed about leaving everything behind and setting out on the ultimate National Park road trip across the entire United States? I know I have!
While I've set off on a number of epic road trips, including a massive west coast National Park road trip (twice, actually), I've only managed to visit a total of 27 of the 59 National Parks.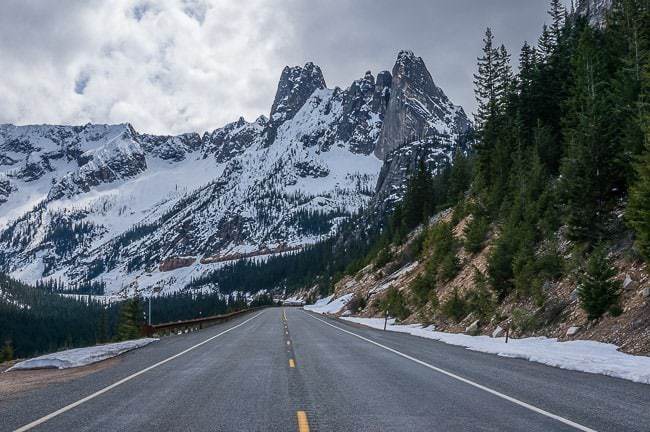 That means I've still got a lot of ground to cover, especially those parks that lay east of the Rockies.
Within the continental United States (aka Lower 48) there are a total of 47 National Parks — there are 2 in Hawaii, 8 in Alaska, and 2 in the territories, making a total of 59.
But of those 47 National Parks in the Continental USA, there are another four parks that are not accessible by vehicle due to the fact that they are island based National Parks.
While driving through South America, I started dreaming about once again returning to those incredible protected areas back in my homeland, and so I started to imagine what a massive national park road trip in the USA would look like.
So I jumped on Google Maps and connected the route in the most logical way I could, taking into account the many miles and many parks I have already visited as well.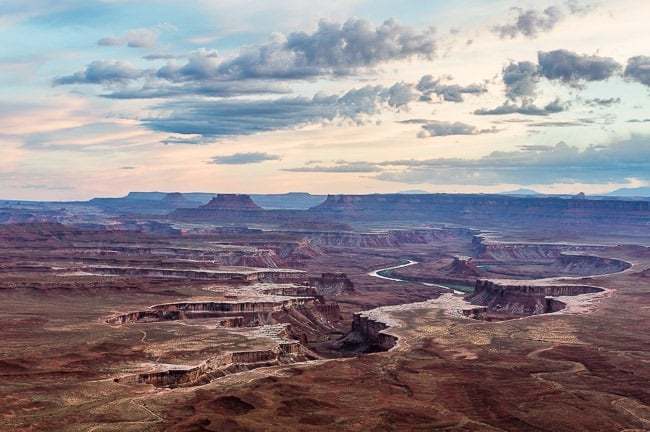 This Epic National Park Road Trip covers ground in 39 of the 50 states, across more than 16,950 miles (27,277 km), and visits 43 of the 47 National Parks located in the Continental USA, but does not specifically include the four island-based National Parks (although you get pretty close and could organize boat transport to reach them).
I've also deliberately tried to route the map to visit a number of scenic areas that aren't necessarily national parks, like Monument Valley, White Sands, or Grand-Staircase Escalante, for instance.
I also made the route go through a number of interesting cities or landmarks, like the Golden Gate Bridge, Las Vegas, or even places like New Orleans and New York City, since an epic American Road Trip would seem almost incomplete without at least passing through some of these places.
Interactive National Park Road Trip Map

Click and zoom to see more details about the suggested route and the parks along the way.
National Park Road Trip Itinerary
At minimum, you wouldn't want to take less than three months, in my opinion, to do a trip of this magnitude.
For this hypothetical, rushed timeline, I would consider starting this national park road trip in the Northeast (since that's where the vast majority of people live) and visit Acadia National Park in Maine as the first stop in mid-July.
This allows you to cover the northern half of the US National Parks during summer in places like Glacier National Park, Mount Rainier, etc.
Then you will head south into the national parks of California by the end of August, and spend the beginning of fall exploring the multitude of parks in the American Southwest before heading once again across country to reach the chain of east coast national parks (hopefully) in time for the changing of the leaves and fall colors.
This is a rushed and not ideal trip, of course. I would consider more time to be crucial!
An ideal road trip of this length and geographic range would last at least one year… Considering weather, it might be best to start in the American Southwest in late winter or early spring, then head counter clockwise, through the Pacific Northwest and northern half of the country in summer, down the East Coast (fall colors!) in Autumn, and across the southern half in the winter.
But anyone who was the chance to undertake this journey will have a different starting point, starting time of year, and length of time to complete it. You will need to customize it as you see fit.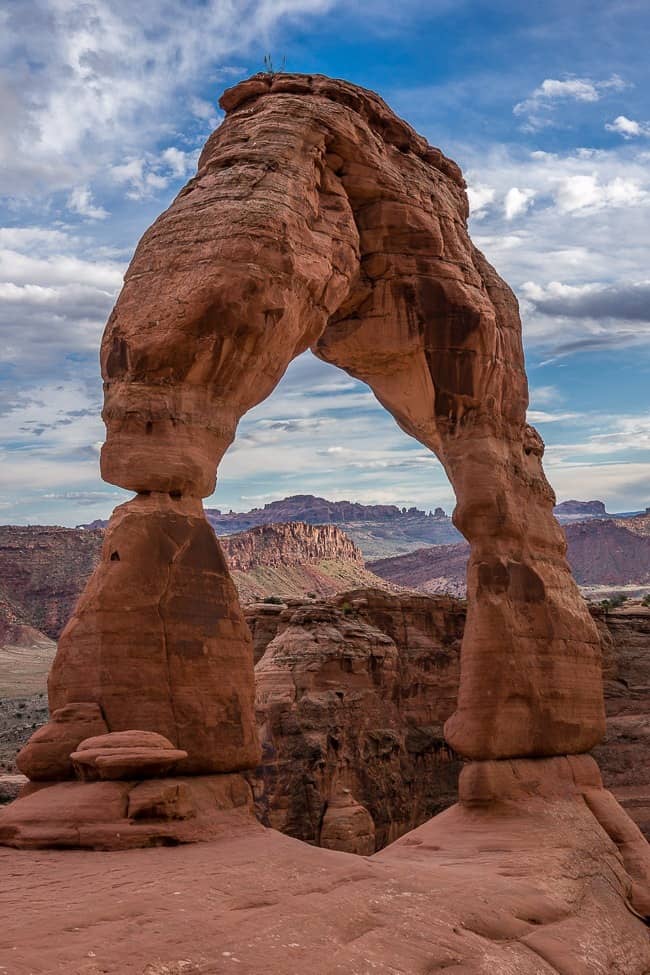 Here is the order of National Parks visited on this road trip itinerary. Those with an asterisk * are the island parks that aren't accessible by car but could be included with a small detour of the current route, I also included a ✓ check mark next to those I've visited personally.
Acadia National Park
Cuyahoga Valley National Park
* Isle Royale National Park
Voyageurs National Park
Theodore Roosevelt National Park
✓ Badlands National Park
Wind Cave National Park
Grand Teton National Park
Yellowstone National Park
✓ Glacier National Park
✓ North Cascades National Park
✓ Olympic National Park
✓ Mount Rainier National Park
✓ Crater Lake National Park
✓ Redwood National Park
Lassen Volcanic National Park
Pinnacles National Park
✓ Sequoia National Park
✓ Kings Canyon National Park
✓ Yosemite National Park
✓ Death Valley National Park
* Channel Islands National Park
✓ Joshua Tree National Park
✓ Saguaro National Park
✓ Petrified Forest National Park
✓ Grand Canyon National Park
✓ Zion National Park
✓ Great Basin National Park
✓ Bryce Canyon National Park
✓ Capitol Reef National Park
✓ Arches National Park
✓ Canyonlands National Park
✓ Mesa Verde National Park
✓ Black Canyon of the Gunnison National Park
Rocky Mountain National Park
Great Sand Dunes National Park and Preserve
Carlsbad Caverns National Park
Guadalupe Mountains National Park
Big Bend National Park
Hot Springs National Park
Everglades National Park
* Biscayne National Park
* Dry Tortugas National Park
✓ Congaree National Park
✓ Great Smoky Mountains National Park
Mammoth Cave National Park
✓ Shenandoah National Park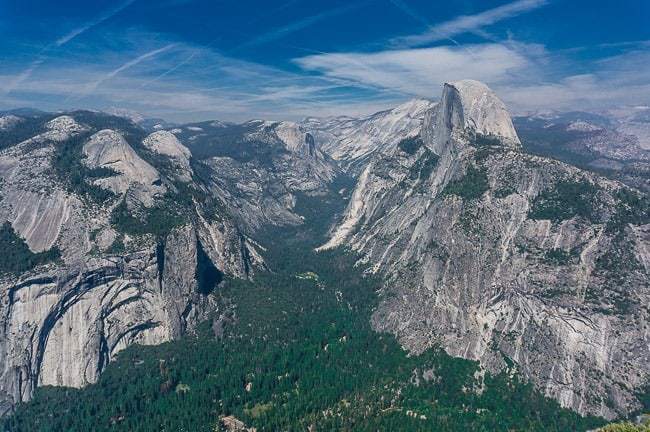 Looking for more road trip inspiration? Don't miss my post about the most scenic drives in the USA, the best road trip books, or all of these amazing places to visit on a West Coast road trip.
If you need more concrete stuff beyond inspiration, you may want to check out my 21 favorite apps for a road trip, or my favorite podcasts to listen to while on the road.
I hope this post has filled you up with National Park road trip ideas, I know it has for me… Just got to finish up this road trip across South America before I can start dreaming of other epic road trips.
Wish you could travel more? Click here to grab my free resources for affordable, long-term travel, including road tripping.
Read Next: 49 Places to Visit on a West Coast Road Trip
Share This
Did you enjoy this post? Please take a moment to share it on Facebook, Pinterest, or Twitter.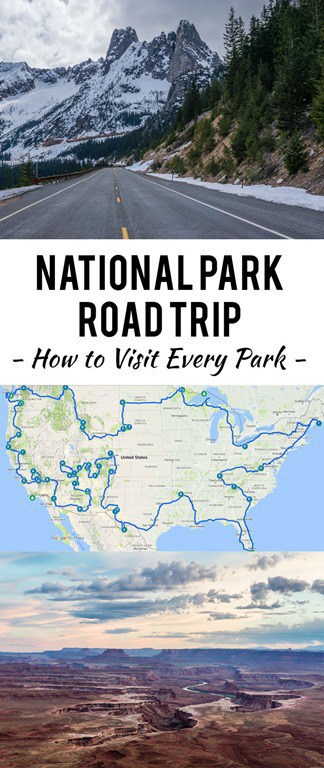 The following two tabs change content below.