This article may contain
affiliate links
. If you make a purchase through these links, I will earn a commission at no extra cost to you. Thanks!
There's nothing quite like the open road, but the actual process of road trip planning and preparation can sometimes be a stressful and often confusing process, especially if it is your first time! But I've spent a huge chunk of time road tripping all over the United States, driving across the American West, going cross country, and even a pretty epic road trip across more than a dozen countries! So, going off all my experience, we're going to be talking about how to plan a road trip, whether you are solo, with the family, or just you and a friend or loved one.
If you're in the process of planning a road trip, then this is the place to start to make it easy, and I'll provide a lot of insights about how I go about things when I plan my road trip travels.
Do you have any questions that don't seem to be answered here? Email me and I'll do my best to help you out directly with your road trip planning and questions (I like getting questions because it gives me ideas about what to write about too).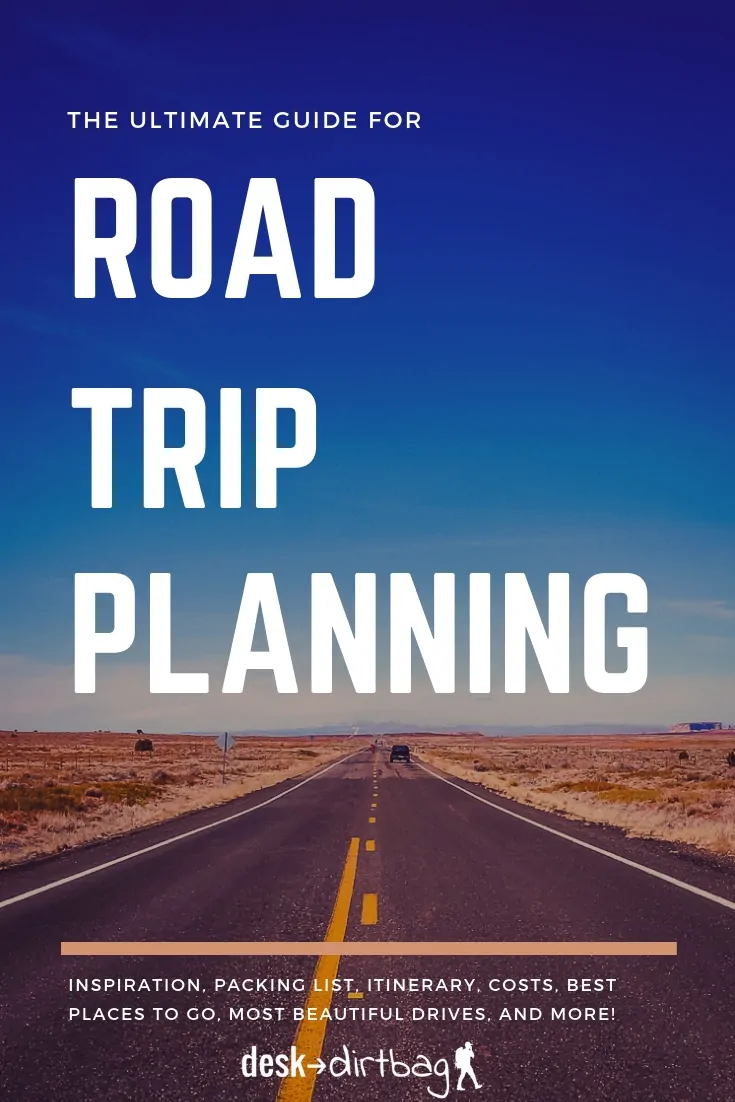 Road Trip Planning
The following seven steps will take you from planning a road trip to budgeting, saving money on the road, packing, and ultimately what to do on a road trip, sprinkled in with a little bit of inspiration along the way.
So let's hit the road!
1. Plan a Road Trip Itinerary
Whether I've got two weeks or two months, I first like to paint my route in broad strokes, trying to include stops along sites of interest and not simply taking a straight shot on the interstate the whole way. There are tons of routes to choose from, but historic highways or scenic byways are great places to target.
? Road Trip Planning Tip #1 – Only take the interstates if you need to cover large distances relatively fast. Smaller two or four lane roads are almost guaranteed to be more interesting and more enjoyable.
Once I've got a route in broad strokes (like through these states, through this part of this state), I try to work out the details more or less of where I will be heading to on any given day and the stops I'm planning at night. I will often do a Google search to try and include a variety of beautiful nature areas, cool small towns, maybe some strange roadside attractions, and other cool stuff like breweries, small restaurants or diners, or fun destinations.
My road trip planner is basically just a note in Evernote where I've saved all the places of interest and where I try to formulate some plans. Like I said, keep your plans loose and somewhat open to interpretation. It is better to plan conservatively and push ahead a little, than to plan aggressively and fall behind on your vacation travels.
? Road Trip Planning Tip #2 – For a fun and enjoyable road trip, I try to limit driving time to about four hours per day. This offers up plenty of time to do things near your point of departure, while on the road, or at the point of arrival. Big eight hour days can be done, but it is not a sustainable or enjoyable way to travel, believe me. It's better to keep the road trip as light and easy as possible if you are on vacation.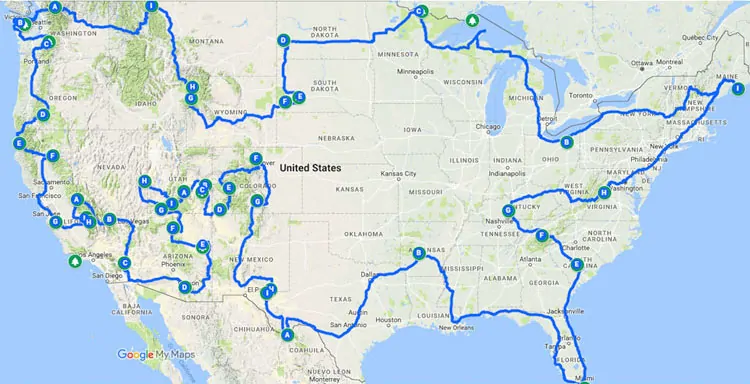 ? National Park Road Trip – This trip creates a massive loop around the entire United States in order to hit every national park within the Lower 48, including those awesome buy underrated national parks. Even if you aren't planning something of this magnitude, it can serve as an excellent starting point to craft your ideal road trip itinerary centered around some of America's most beautiful natural areas.
? Road Trip Planning Tip #3 – National Parks are one of the biggest highlights for me on a road trip, and you can save big money by purchasing an annual America the Beautiful pass which covers admission to all of the national parks or other paid Federal lands for the low price of $80/year.
? The Most Scenic Drives in America – As anyone who has spent a lot of time on the road can attest, a road trip isn't just a means from point A to point B, but can also be an attraction itself. These roads are by far the most scenic and beautiful of the many countless miles I've driven in the United States. Plan to take a detour through one of these!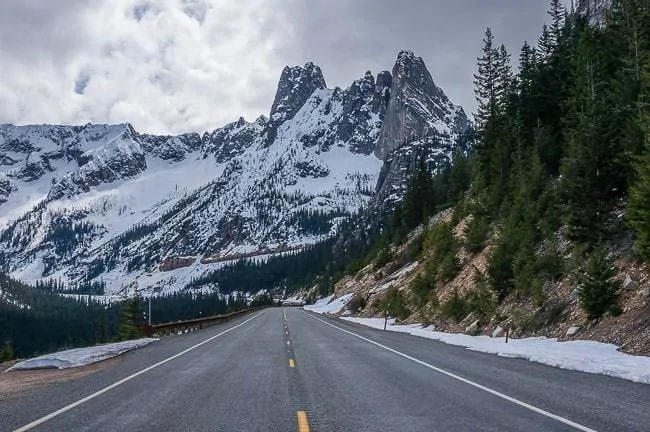 ? Planning a West Coast Road Trip – I've traveled extensively on multiple occasions across the American West, here are my absolute favorite places along with a suggested route and itinerary.
? The Best Road Trip Books – For a bit more inspiration, these are the best books ever written about the beauty of the road trip and all that it entails. Whether it is for inspiration before you leave, or a bit of entertainment in the evenings while you're on the road. Be sure to check this one out, there are sure to be some you haven't heard of.

2. Put Together a Road Trip Budget
Everybody wants to how much a road trip is going to cost them or how much they should budget… Obviously, every road trip will be different, but that's why it is important to put together a best guess budget. One of your largest expenses will be gas, which you can estimate the total cost after you've got a road trip itinerary together with total mileage. If you don't know your gas mileage, you can look it up at FuelEconomy.gov.
? Road Trip Planning Tip #4 – Take the total estimated mileage (coming and going), add 10% for unexpected things, and divide it by your MPG to figure out how many gallons of gas you'll need. Multiply that by the average price of gas — you can get a good idea of up-to-date gas prices across the nation from AAA's Gas Prices.
Your next biggest cost will probably be accommodation if you plan to stay in hotels. At the cheapest end of the spectrum, you can generally plan to spend about $50-60 per night on a hotel in the United States.
? Make a Budget Hotel More Comfortable – While budget hotels in the United States aren't too bad, they still can be a little uncomfortable… Here are my tips and tricks to getting a good night's sleep in even the cheapest of hotels with the thinnest of walls.
? How to Stay in Hotels for Free – Most people don't think about travel hacking when it comes to long road trips, but there are some excellent tactics when it comes to earning free nights at hotels. For road trips in the U.S. I highly recommend focusing on Choice Hotels, they are the largest budget-friendly chain and you can rack up LOTS of free nights with them very easily. Here's my guide about how to find cheap accommodation as well.
? Road Trip Planning Tip #5 – If you are going to be staying in hotels, try to go for budget hotels which also include a free breakfast. You can fill up pretty well on some of those breakfasts, and you don't have to go hunting for food in the morning.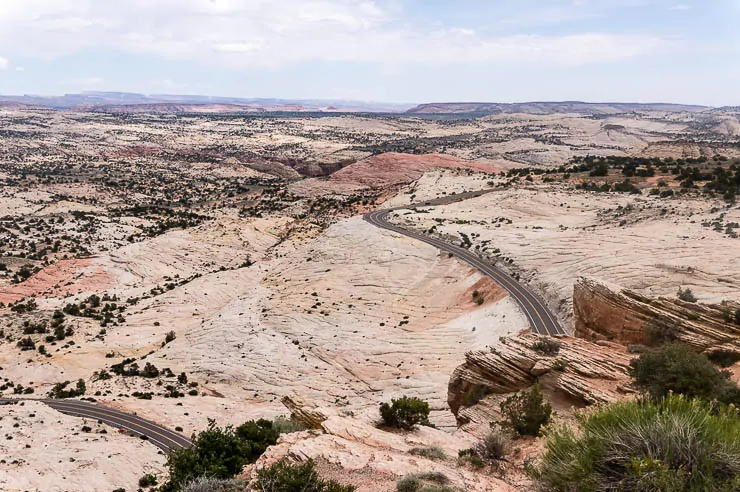 If you are going to paid campsites you can expect to spend about $20 per night in many private campgrounds and in National Parks. If you are a bit more intrepid or have the ability to sleep in your vehicle as I do with my truck camping setup, then you can find lots of FREE places to camp, but those also apply to VanLife or RV campers as well.
? Road Trip Planning Tip #6 – Free campsites, especially accessible for those who are camping in their vehicle can be found from sites like FreeCampsites.net or iOverlander.com. Don't forget that you can also spend the night for free in Wal-Mart parking lots (in exchange for giving them a little business), go casino camping, or otherwise rely on federal lands like BLM or Forest Service. Read my guide on how to find free camping in the USA for all the details.
Beyond that, your next biggest expense will be food. Eating out gets expensive, especially if you have multiple mouths to feed. At the least you should plan on taking a small cooler along with you, allowing you to pack in some food and drinks for the day… If you stay in a hotel, don't forget to bring along a water bottle that you can put in the room's freezer to serve as ice for the next day; and if you're camping, you can often get free ice by bringing in a big cup and asking nicely when you fill up for gas.
It can be tempting to eat lots of junk food on the road (because that's the cheapest and fastest option), but places like Subway can offer up relatively healthy food for a low price. We would often split a sandwich to serve as our lunch. Be sure to bring along lots of snacks before departing…
My go-to is to head to Costco and buy a few big boxes of granola bars, instant oatmeal (can be cooked easily basically anywhere), some microwavable rice and Indian food packs (also can be heated by submerging in boiling water, if camping), along with trail mix and nuts.
? Road Trip Planning Tip #7 – Long days on the road always = need caffeine, but don't settle for stale gas station coffee, there is a better way! Here's the secret to making great coffee on the road… Buy an Aeropress along with a small thermos, that way you can make some coffee before leaving and keep it hot and ready for the afternoon. It will also save you money compared to buying it every day.
Road Trip Expenses – I've published expense reports for my parts of my big, multi-month road trips. Check out this one about how much it costs to road trip or this one on how much to budget for a climbing road trip.
3. Road Trip Navigation
Navigation is essential on any road trip, of course. So before you leave on your road trip, you should settle on at least one or more way to help you navigate. My main form of navigation tends to be a Garmin GPS with a secondary offline map on my phone. It can be annoying sometimes with these electronic options if they are constantly trying to give you directions to the fastest route (aka the interstate), so I usually punch in an intermediate stop that is along my scenic route, rather than the day's final destination.
? Road Trip Planning Tip #8 – Get some real physical maps or a road atlas before you leave. You'd be surprised at how many areas still have dead zones where you can't rely on wireless data.
? Best Road Trip Apps – Technology makes our lives a little easier, and that includes on road trips. These are my favorite apps ranging from offline maps, finding cheap gas, finding places to visit en route, and much more. Don't leave home without 'em!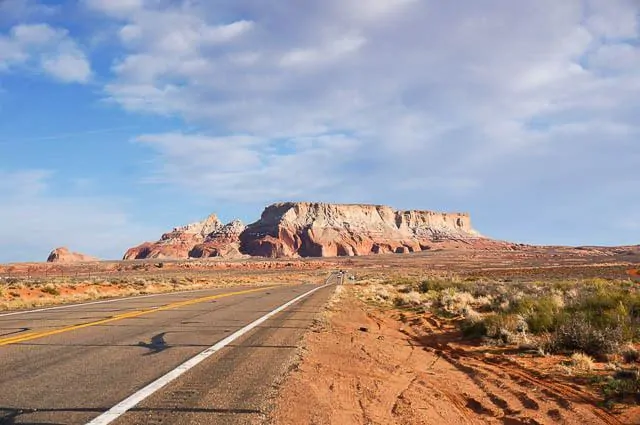 4. Get Your Vehicle Checked Out
Before you head out for any major road trip, it is important to ensure that your vehicle is as road trip worthy as possible. If you're mechanically inclined, then you probably know what to check, but for the rest of us you, you can take into a local mechanic or even a quick lube place.
You're going to want to:
Get a new oil change, ideally (unless you just had this done)
Top off all fluids from power steering, window washing fluid, etc.
Make sure tires are in good shape, all at the proper PSI, and have enough life left in them.
You should also ensure that your spare tire is also fully inflated.
? Road Trip Planning Tip #9 – You should learn how to do a basic daily revision of your vehicle, checking fluids, belt tension, and things like that. A great book for the basics is Auto Repair for Dummies, yes, really. If you know that you will not check this stuff, you can get your oil changed at a big chain like Jiffy Lube who will do free fluid top offs between oil changes, although it is cheaper to keep a jug of oil on hand yourself and you'll lose less time.
5. Prepare for Road Trip Emergencies
This is the kind of stuff that you never hope that you will need, but it is still a good idea to keep them on hand or to prepare in advance. Beyond the mechanical check above, you will want to have a few more things on hand just in case.
Insurance
Beyond your regular auto insurance, I highly recommend picking up AAA coverage in the United States, which will provide tow coverage if you happen to break down. If you will be traveling to extremely remote areas, plan on getting the higher coverage. AAA gives you lots of discounts during the trip on hotels, restaurants, and attractions, so always keep that in mind!
Also, while we commonly think about travel insurance for overseas travel, it is also wise to get it for a road trip as well to protect yourself against injury, illness, or theft. I use and recommend World Nomads travel insurance, which will provide you the exact same coverage so long as you are at least 100 miles from home. Don't leave without it!
6. Road Trip Packing Checklist
The last big step before hitting the road is to figure out what to bring on a road trip and how to pack it. The basis of your decisions will be made whether or not you will be camping or not, but there are other gear decisions that are pretty much universal. You're going to want things like clothes for hot and cold weather, personal toiletries, some entertainment for the road, previously mentioned navigation devices, and so forth.
? Truck Camping Gear – This is basically all the gear that I brought with me for road tripping around the United States and then beyond through Latin America. It has served me well, and this list covers everything from emergency gear, electronics, clothes, camping gear, and more, it applies to basically any big road trip.
? 7 Awesome Products for Your Next Road Trip – These are a few random things that made my life on the road a little better, pleasant, or more enjoyable. Some unconventional things that you might not have considered.
In terms of actually packing the vehicle, it depends on the trip, but it is important to try and segregate items so you can find them easily. Keeping loose items like snacks and food in a large box is a good way to go, and then placing large or odd-shaped items (like the kitchen cooking stuff) into soft-sided bags is a better use of space.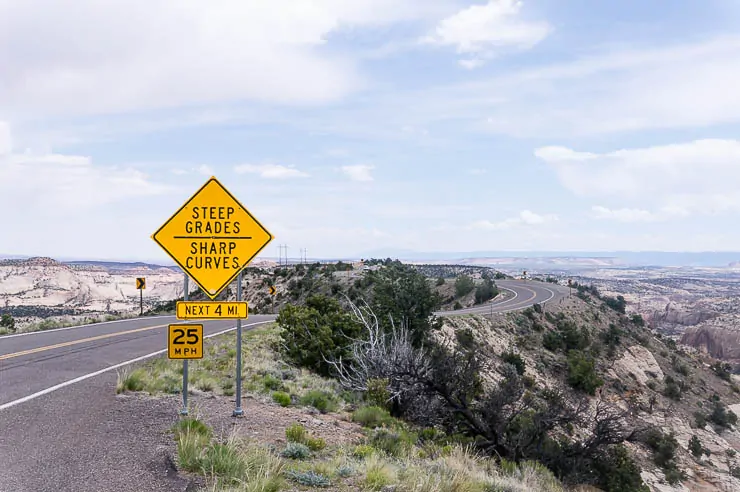 7. Things to Do on a Road Trip
Ultimately, the point of hitting the road is getting out there and seeing a little bit of everything the country has to offer. The specific interests of everyone may be different, whether it is historical sites, national parks, or theme parks, but every road trip will have long hours of driving that you'll want to occupy in some way.
Radio stations are going to come and go as fast as you can find a station that you actually like, so it is far better to load up on music before you go. I prefer to use a dedicated MP3 player for my music management, rather than loading up my phone.
? Road Trip Planning Tip #10 – Music is a great start, but a big cross country road trip or other long-time behind the wheel is perfect for listening to things like books on tape, language courses, or podcasts.
? My Favorite Podcasts – Those long hours of driving are perfect for tuning into some interesting podcasts and conversations.
In between destinations, you should be sure to keep your eyes out for strange roadside attractions which are all over the country. It offers a good chance to stretch your legs and see something you might not otherwise get to see.
If you have kids, you should plan on bringing old school forms of entertainment like road trip games rather than relying on screen time to keep them occupied.
During your downtime, plan on doing hikes in national parks in order to get some exercise, and take a look at my tips about how to exercise while traveling for the type of things you can do pretty much anywhere, whether you're at a rest area, hotel, or campground, that way you don't return looking like the marshmallow man.
Going Beyond the Borders?
Yes, it is also totally possible to take a road trip beyond the United States, and I don't just mean Canada! This might not be everyone's cup of tea, but it should get your mind thinking about all sorts of incredible possibilities when it comes to the open road.
? Driving in Mexico and Central America – We spent over six months driving through Mexico, Belize, Guatemala, El Salvador, Honduras, Nicaragua, Costa Rica, and Panama. It was incredible!
? Driving the Pan-American Highway – This is a bit of info about the largest and most ambitious road trip I've ever undertaken… Nearly two years across a handful of countries and which included shipping the truck over water at times. Best. Road Trip. Ever.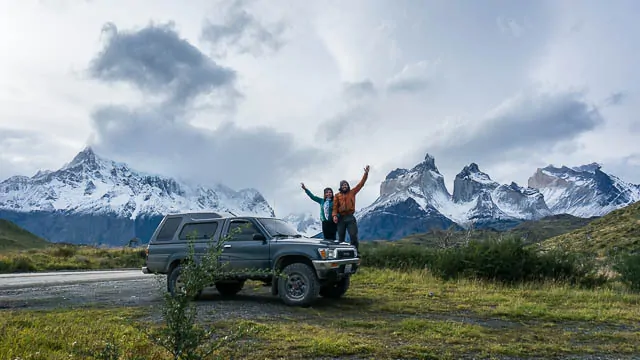 ? Drive a Motorcycle Across Continents – Maybe the open air and two wheels are more your style? Check out this interview with Ben about how he drove his motorcycle all the way across Latin America and was part of what inspired me to go out there and do it myself except by truck.
Want more road trip planning tips and budget travel advice? Click here to grab more free resources for affordable, long-term travel straight to your inbox.
Share This
Did you enjoy this post about road trip planning tips and tricks? Please take a moment to share it on Facebook, Pinterest, or Twitter.