This article may contain
affiliate links
. If you make a purchase through these links, I will earn a commission at no extra cost to you. Thanks!
If you haven't visited Central America, it should be near the top of your travel bucket list. There are plenty of incredible countries in this region, but one of the best is Costa Rica. Although the country is relatively small, there are so many incredible places to visit in Costa Rica that it can be tough knowing where to start… So, with that in mind, I wanted to take you on a little virtual tour of some of the top destinations that should be on your itinerary.
This beautiful country sits between Nicaragua and Panama, and it showcases some of the best that Central America has to offer. In fact, it's one of the most-visited countries in this part of the world, particularly by Americans looking to experience some of the most incredible nature areas and to see an abundance of wildlife… With two unique coastlines, lots of tropical plants and animals, and some of the friendliest people you'll ever meet, Costa Rica is a traveler's dream.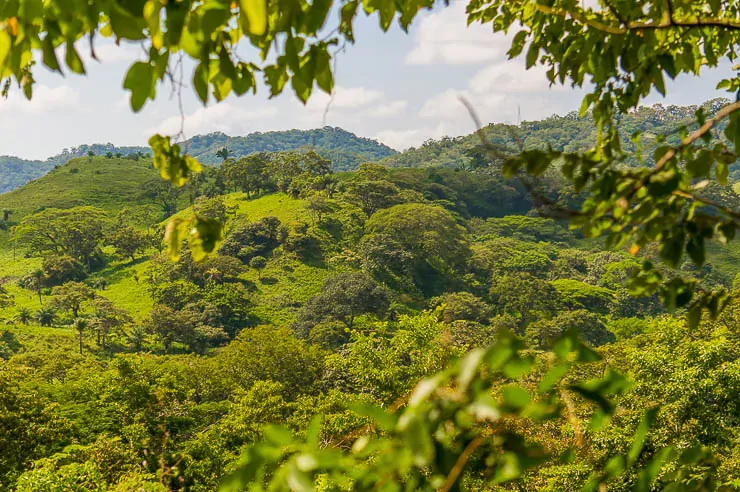 As we'll discover on this list, Costa Rica (like almost all Central American countries) is perfect for exploration and relaxation. If you love the idea of trekking through the rainforest, surfing massive waves, and chilling on a gorgeous beach, then this is the country for you.
I've been to Costa Rica a few times now, including having the chance to drive across the country, well off the beaten path, on our road trip through Central America, so I feel like I know the country fairly well now…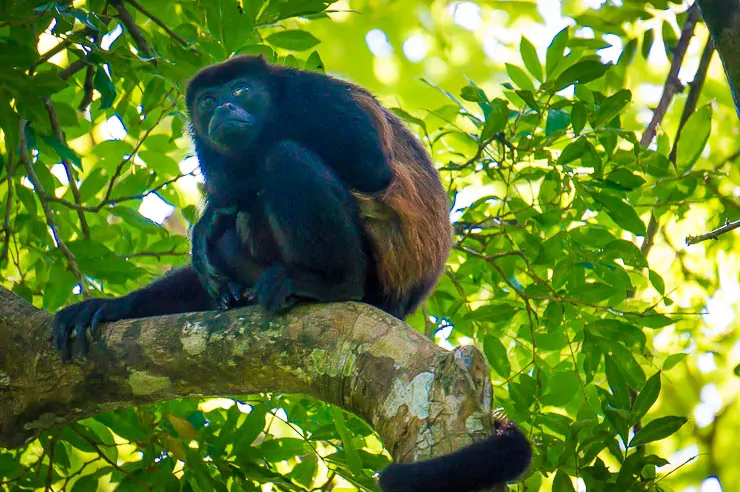 Let's get on to our guide of the top places to visit in Costa Rica, one of the highlights of our time in Central America, for sure.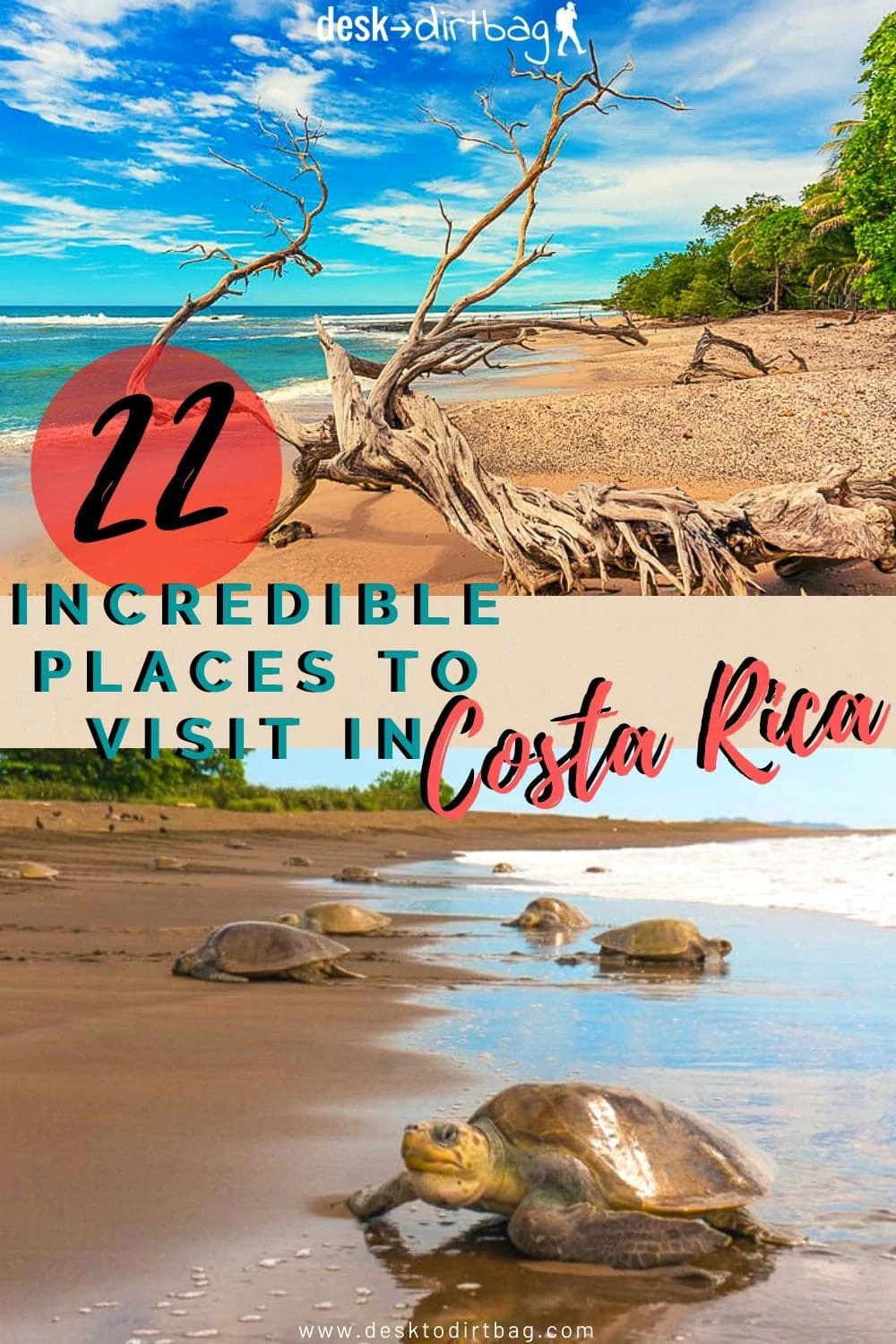 #1 San Jose
Considering that you'll likely fly into San Jose, it makes sense that you will want to explore the city, at least a little bit. As the capital and largest city in Costa Rica, San Jose has a lot to offer, and it's the perfect place for foreign travelers to get a taste of the new without venturing too far off the beaten path.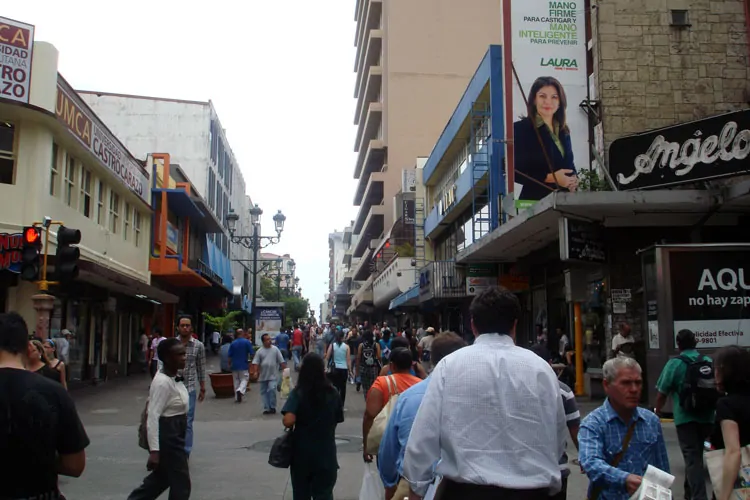 San Jose is broken up into barrios, which are distinct districts within its borders. Some of the top barrios for travelers include Escalante and Amon. The latter barrio is notable because of its historical significance. If you're looking for a trendy yet classy photo-op, come to Amon, and you'll find plenty.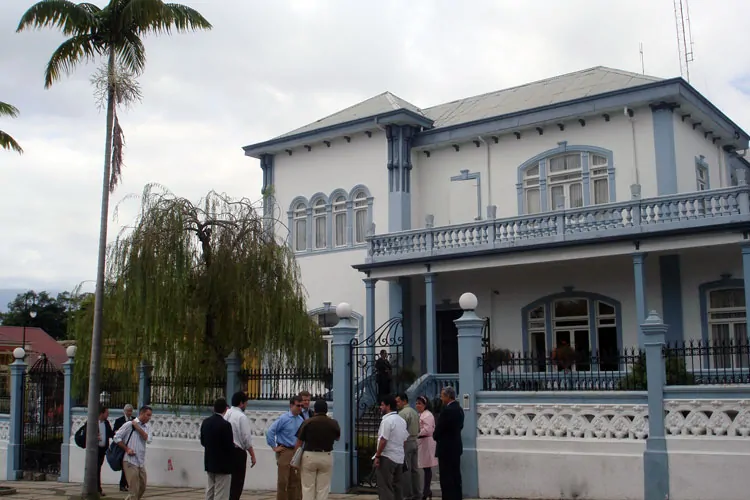 Escalante is perfect for exploring the culinary side of Costa Rica. Tons of restaurants and cafes in this district are world-renowned for their flavors and elegant presentation.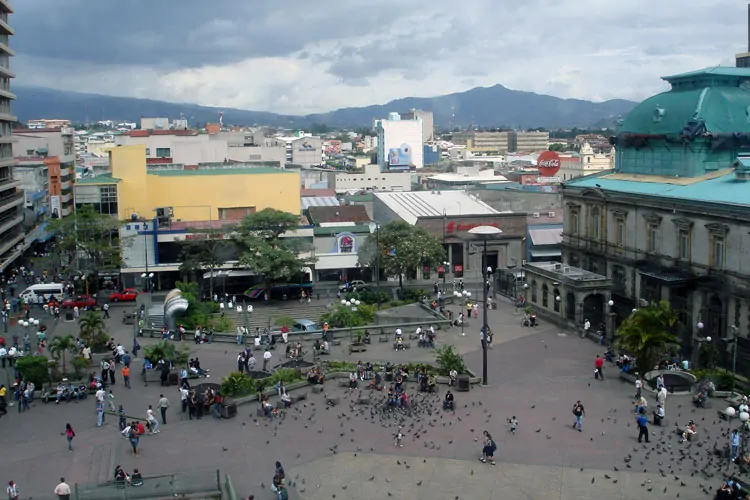 San Jose makes for a decent place to base yourself if you just want to head out to neighboring areas for a bit of exploration, but San Jose is hardly the place that most visitors would want to be when they imagine their Costa Rica vacation… But, it is definitely centrally located, and you'll undoubtedly spending at least a little time here.
#2 Jade Museum/Pre-Columbian Gold Museum
While you're in San Jose, you may want to immerse yourself in the history of some of the traditional cultures. As mentioned, Barrio Amon is ideal for capturing some of the unique and timeless architecture of the city, but the Jade Museum and the Pre-Columbian Gold Museums are also worth a stop if you have time.
Although there are several high-class museums in San Jose, the Jade Museum is notable because it houses the most extensive collection of jade pieces in the world (including China). Best of all, you don't have to spend all day here – typically, a couple of hours is all you need. This means that you can bathe in the beauty of these rare artifacts while saving time for plenty of other activities.
For even more history, the Pre-Columbian Gold Museum is another place that is great to visit but doesn't take all day. You could hit both museums back to back, but I'd recommend pacing it out so that you don't get too overwhelmed and get museum burn out.
Overall, Costa Rica has a rich and diverse history, so you should take the time to learn more about this beautiful and mesmerizing country.
#3 Turrialba
Natural wonders and activities abound in Costa Rica, so you really have to figure out what you want to do the most. While hiking around a volcano can be both exhilarating and peaceful (more on that later), one of the best places for excitement is in the small central valley town of Turrialba. The city itself doesn't offer anything out of the ordinary, but it's home base for making your way to one of the best whitewater rafting rivers in the country.
The best thing about whitewater rafting in Costa Rica is that anyone can do it, regardless of experience or skill level. If you're new to the activity, you can take a trip to the less extreme part of the river and get your feet wet (literally). However, if you want a challenge, then you can also find it here.
This was actually the first place I ever went white water rafting, and I gotta say it was an incredible and unforgettable experience as we made our way down the turbulent river and spotted toucans and other wildlife in the jungle canopy as we floated through some of the calm sections. Absolutely breathtaking!
Another great thing about Turrialba and the Central Valley is that it's not too far from San Jose. Thus, if you're staying in the capital, you can head out early, hit some rapids, grab a bite in Turrialba (or any one of the other small towns along the way), and be back in time for some of San Jose's nightlife.
Northern Costa Rica
#4 Caño Negro National Park
There are several national parks in Costa Rica that you should check out (we'll cover a bunch here), and Caño Negro is the northernmost option. Sitting on the border between Costa Rica and Nicaragua, here is where you can spot all kinds of exotic birds and animals.
Some of the animal highlights you may get to spot include jaguars, crocodiles, herons, and sloths. Be sure to have a guide if you want to see them relatively close. However, exploring the park by yourself can also be a treat, as long as you pack well and are prepared to handle the jungle environment.
One thing to note about Costa Rica is that there is a dry and a wet season. December to April is the dry part of the year, so Caño Negro isn't the place to visit. The wetlands and swamps are rather arid, meaning that most of the animals and birds travel elsewhere until the rains return.
#5 Tortuguero National Park
As mentioned, Costa Rica sits between two coastlines. On the Caribbean side is Tortuguero, which translates to "land of turtles." You can imagine why the park has this name – thousands of sea turtles bask along the shore during April and May. However, if you come here outside of those months, don't worry as the park has plenty of other animals and plants to see as well.
Besides the turtles, Tortuguero is also notable because of the dozens of canals that crisscross the dense jungle. Be sure to take a canoe and explore these waterways for a glimpse of nature without disturbance. The park covers over 70,000 square acres, so feel free to take the day and see where you wind up.
Seeing sea turtles is a MUST DO in Costa Rica, and we had the incredibly fortunate opportunity to witness an "arribada" in the Nicoya Peninsula which is where hundreds or thousands of sea turtles all return to shore in the middle of the day at the same time to lay their eggs…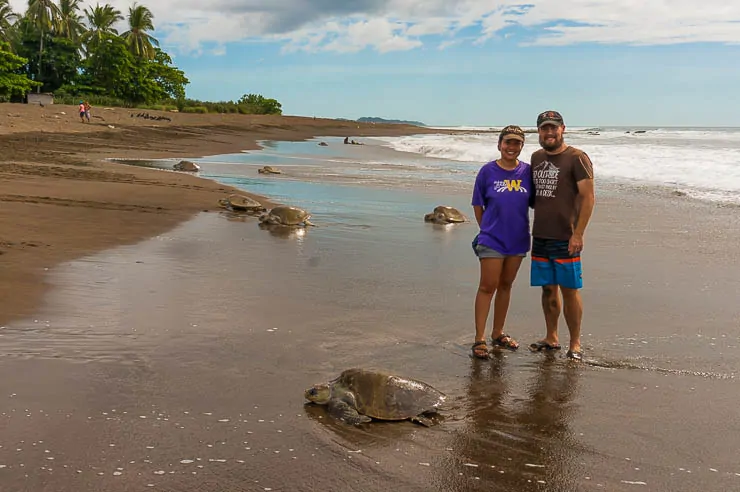 It is hard to even describe how special this experience was for us, but it remains one of my favorite highlights in ALL of my travels.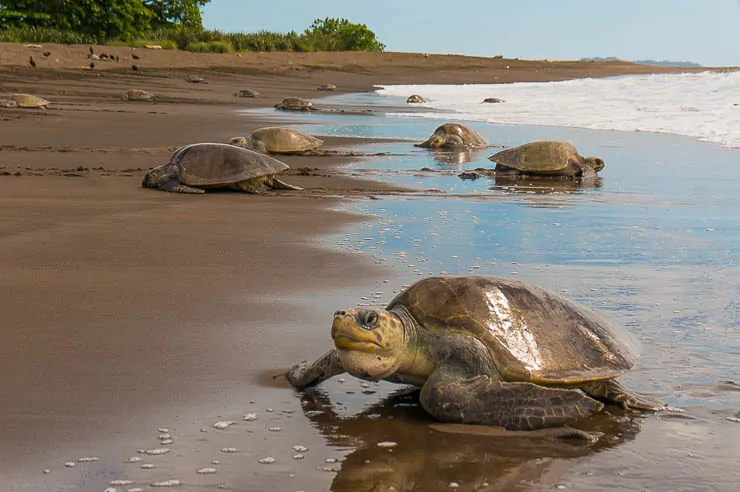 #6 Arenal Volcano/Tabacon Hot Springs
There are a few volcanoes in Costa Rica, and all of them are worth a day trip. However, if you had to pick one, then Arenal is always at the top of everyone's list. Although this volcano hasn't been active since 2010, the hot springs in the area are still very much in use.
There is a resort at the base of the mountain that takes advantage of these springs, so feel free to relax by the pool, take a dip, and marvel at the beauty and splendor of Arenal. If you venture over to La Fortuna, you can see one of the most gorgeous waterfalls in the country, so be sure to check that out as well.
Arenal is also home to another national park, so if you fancy a hike through the rainforest, here is an excellent place to do so.
The whole region surrounding the volcano and lake is just gorgeous… Although keep in mind that the tropical weather here may mean that the volcano is often shrouded in mysterious clouds.
#7 Poas Volcano
If hearing that Arenal has been dormant since 2010 sounded like a bummer, then hop on over to Poas Volcano (just South of Arenal) for some geological action. The last time it erupted was in 2017, so you may be able to get a chance to see something happen while you're there. That being said, though, be sure to maintain a safe distance, just in case.
Although lava won't likely be spewing up from the crater, you can check out the sulfur lakes instead. The smell can be a little overwhelming if you get too close, but the water is so still and so colorful that you'll wonder if it's real or if you're looking at a painting.
One note regarding Poas – be sure to get here early, as the clouds tend to close in later in the day and ruin the view.
#8 Monteverde
Along with whitewater rafting and volcanoes, Costa Rica is also well-known for its rainforests. One of the largest is Monteverde, and it's one of the most serene and peaceful places you can visit in the country.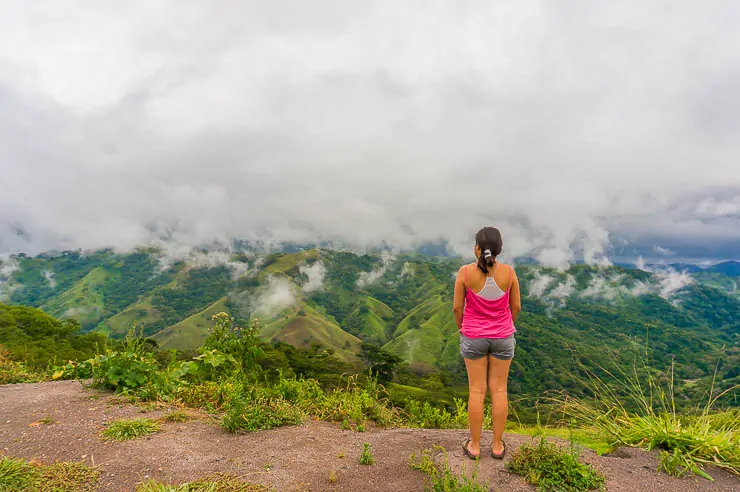 Because of its relative proximity to San Jose, this park is one of the most visited in the region. It receives over a quarter of a million visitors every year. One of the appeals of Monteverde is the elusive Quetzal bird, which is a sight to behold if you're lucky enough to get a glimpse (we weren't). But there is plenty of other awesome wildlife throughout the area!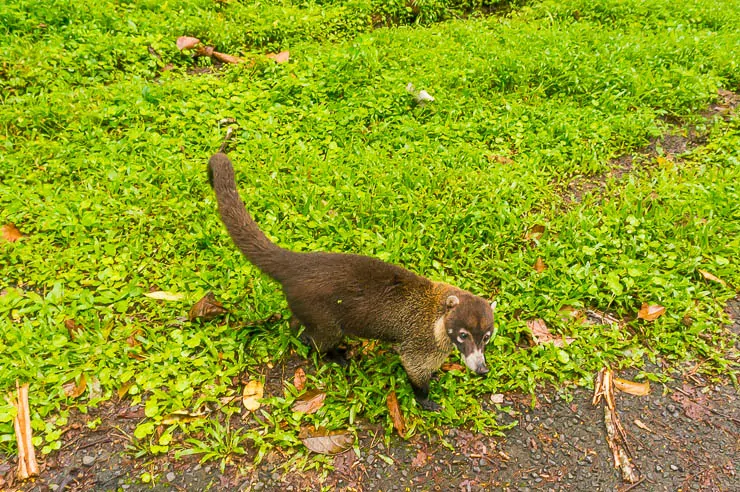 Another reason why people flock to Monteverde (pun intended) is because of the zip-lining tours. There's nothing like experiencing the rainforest from the treetops, and zipping from one to the next is both fun and exhilarating.
This cloud forest was basically ground zero for the whole zip line and canopy tours which Costa Rica became famous for, so expect lots of tourists, but you'll see why when you get here…
#9 La Paz Waterfall Gardens
It's not hard to find exotic jungle getaways in Costa Rica, so comparing them to each other is a bit like trying to find the best diamond at a jewelry shop. Still, there is something almost magical about La Paz Waterfall Gardens that makes it a worthwhile stop.
There are five waterfalls in the area, along with tranquil pools and lots of wildlife. You can hear all sorts of birds and monkeys around you, which can help you feel like civilization doesn't even exist.
You do have to pay an entrance fee to get into the Gardens, but almost everyone agrees that it's well worth the price of admission. Also, considering that the US dollar goes a bit further in Costa Rica already, it's much more affordable than you may think.
Southern Costa Rica
#10 Corcovado National Park
Going from one end of the country to the next, Corcovado is a unique place, even when compared to the other parks in the country. First of all, it encompasses almost all of the Osa Peninsula, which means that much of the area is practically uninhabited. Secondly, it's kind of tricky to make your way inside the park, which helps ensure that most tourists stay away.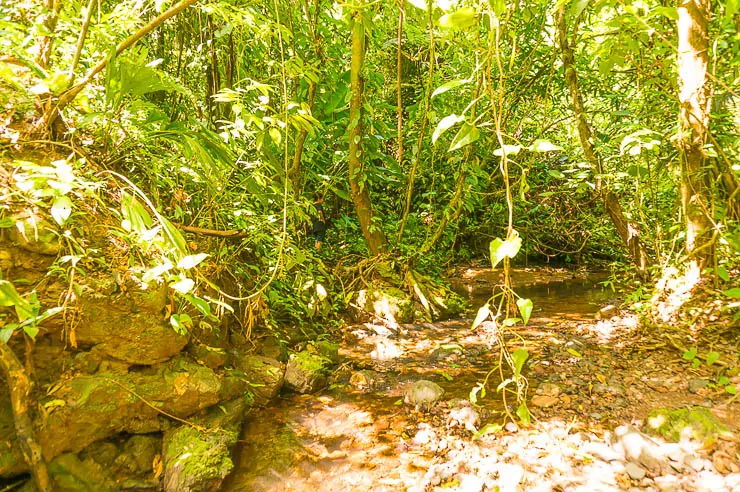 So, if you're looking for some peace and relaxation on your Costa Rican adventure, Corcovado is the place to be. You will be amazed at all of the dense vegetation, as well as the gorgeous (and empty) beaches. You will feel like you're on a private island.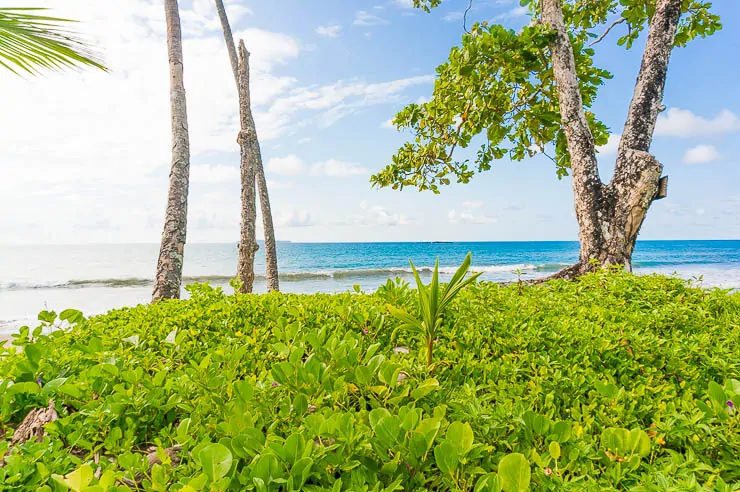 Since this park covers over 400 square miles, you'll need a few days to explore it all. Better yet, spotting wild animals and birds is almost guaranteed, since it's their land, you're just visiting it.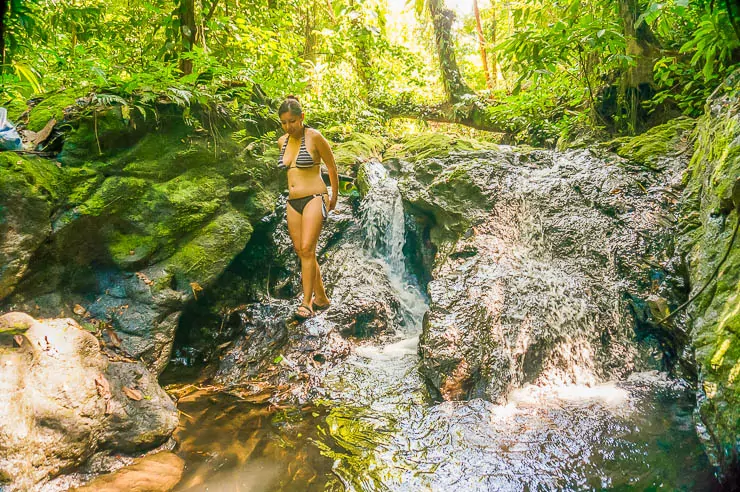 We only scratched the surface as we made our way into the area by Drake Bay, but you can organize multi-day treks into the heart of the park with a guide which is an experience that many travelers rave about, especially if you love wildlife since this is one of THE best places in all of Costa Rica.
#11 Cocos Island
Technically speaking, you will have to go outside of Costa Rica to get to this island (although it is still part of the country) since it sits so far off the mainland of Costa Rica. Cocos Island is a UNESCO Heritage site, meaning that it's well protected so that all of the sea life can thrive in the warm Pacific waters.
If you plan on going scuba diving during your trip, then you need to come here. The island is uninhabited, and you can spot massive schools of hammerhead sharks, manta rays, and dolphins.
However, this is also one of the premier scuba destinations in the world, so be sure to book your excursion months in advance. If you're hoping to make a last-minute reservation, think again. Even if you don't get in the water, there is hiking and wildlife watching on the island, so be sure to spend the day there to experience it all.
#12 Puerto Viejo
On the other side of the country (the Caribbean side), Puerto Viejo is almost right on the border with Panama. Although the name translates to "Old Port," it mostly attracts the younger crowd. Backpackers and other young tourists flock here because of the vibrant nightlife and spectacular beaches that you'll find on the Caribbean Coast.
Although you may think that Puerto Viejo would be akin to going to Baja during Spring Break, that's definitely not the case, since there are lots of quieter resorts and lodging here as well. You can get the best of both worlds – exciting nightlife and serene days laying on the beach.
There is a jaguar rescue center nearby, so if you're interested in seeing these gorgeous cats up close, here is one of the best places to do so safely. The center also rescues other animals, so you never know what you'll discover.
#13 Cahuita
If Puerto Viejo is the lively port city that attracts all of the partygoers, then Cahuita is its opposite. If you're visiting Costa Rica to get away from it all, then Cahuita is the place to spend your time.
There is a town and a national park of the same name, and you'll want to hit them both. The city is sleepy and quiet – they only have one bar, and it rarely gets packed (even on the weekends).
The park is a great place to hike and spot animals, and the beaches here are incredible. There is a magnificent coral reef just off the coast, meaning that Cahuita is another perfect location for scuba diving or snorkeling.
Finally, the food in this area is heavily influenced by the Caribbean, with many Jamaican-inspired dishes on the menu. However, if you don't like spicy dishes, you may want to tread carefully.
#14 Cerro Chirripo
Hiking is one of the most popular things to do in Costa Rica, but if you're looking for a challenge, then you'll want to summit the highest peak in the country, Cerro Chirripo. The mountain is so high that you can possibly get a view of both coastlines, making it the perfect spot to relax, reflect, and take some of the best panoramic pictures possible.
The peak is also surrounded by more tropical jungle, so feel free to do even more exploring if climbing to the top sounds like too much work.
#15 Manuel Antonio National Park
I told you there are many different parks in Costa Rica, didn't I? You don't have to hit them all, but after Monteverde, Manuel Antonio may be one of the best places for new visitors to the country. While Corcovado has its rugged charm, it's much easier to get in here than it is there, so it's better for most tourists.
That being said, because this park is more accessible, it's also more developed and accommodating to the 150,000-plus people who come here every year. If that doesn't bother you (or it's a selling point for you), then keep it in mind. You also have to pay admission to get in, but at $12 a head, it's more than worth it.
Finally, the park is only three miles wide, but there's a lot to explore within its boundaries. Also, because of its relative smallness, you can explore it in half a day and move on to other adventures.
#16 Marino Ballenas National Park
This little park near the town of Uvita is a must visit when you're in the Puntarenas Province… For one, as you might have guessed from the ballenas part of the name, this is an excellent place for whale watching. Humpback whales frequently pass off the coast here, giving Costa Rica one of the longest whale watching seasons on earth.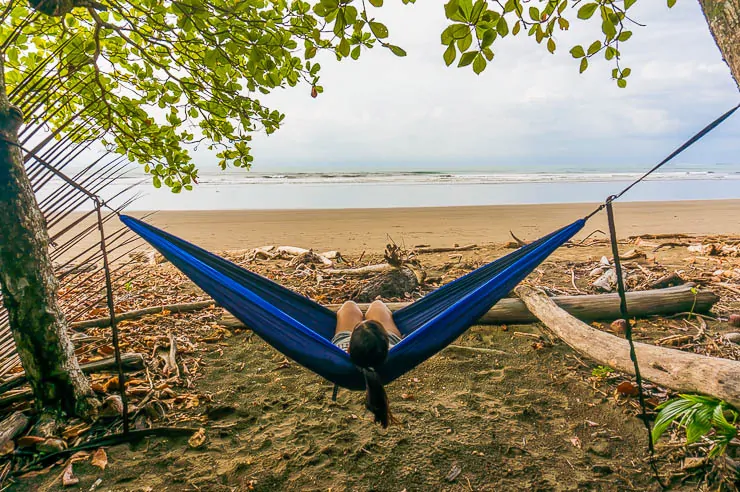 Not only that, but the park features the so-called Whale Tail, a wonder of nature that features a series of rocks and a sandbar jutting out to the sea that resembles a whale tail (from above) at low tide.
At high tide, the pathway is completely covered, so it is a neat experience to see this secret passageway open up, allowing you to hike out to the end of the tail far out. Likewise, you can hang out until the tide starts to come back in, then you can walk back to the mainland as waves lap at your feet from both sides. It kind of feels like you're walking on water!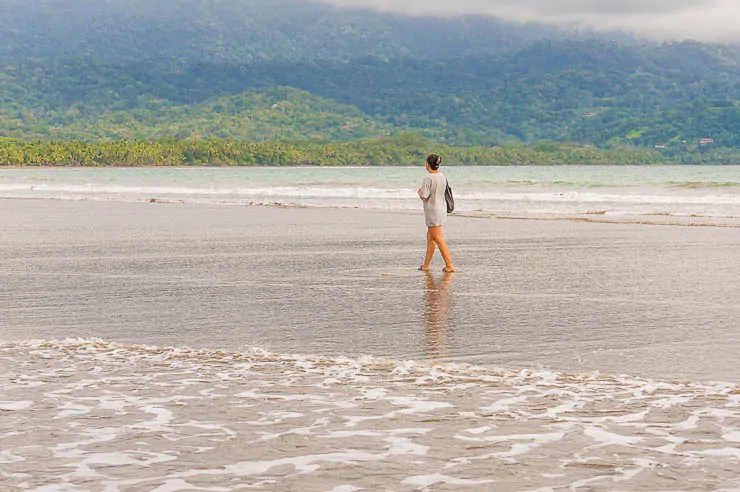 This is also an amazing place to observe other kinds of wildlife like Macaws, or just enjoy water sports like stand up paddleboard or a bit of snorkeling.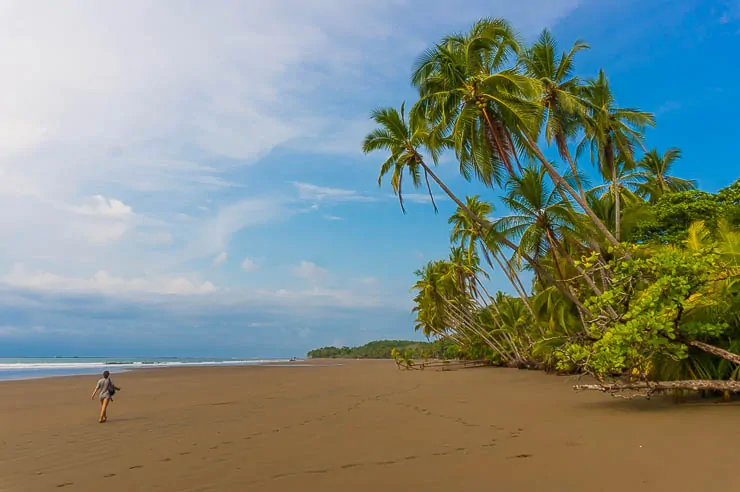 Western Costa Rica
#17 Jaco
One of the issues with San Jose is that the city is landlocked. Considering that Costa Rica is known for its gorgeous coastlines (it's right there in the name), you'll want to visit as many of the beaches as possible.
Fortunately, if you're staying in San Jose, then Jaco is the closest option. Because of its proximity, the city is well-suited for tourists, with plenty of excellent restaurants and shops to find the perfect souvenir.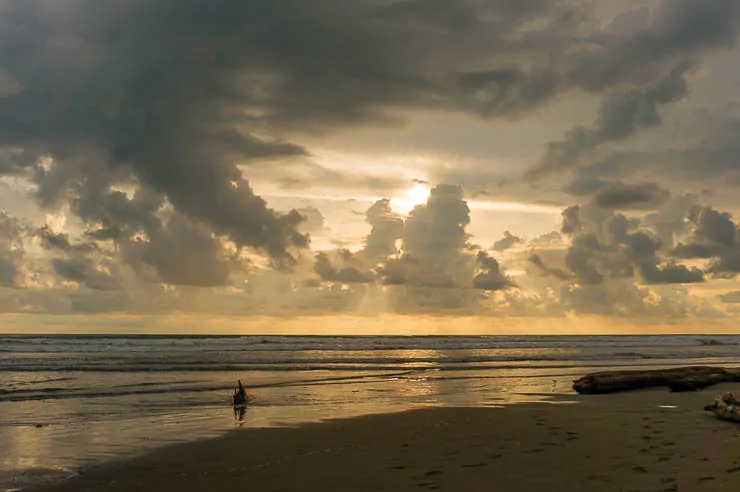 Another reason to visit Jaco is if you love surfing. This beach has some of the best surf in the country, so grab your board and see what you're missing. Overall, compared to some of the other places in Costa Rica, Jaco is definitely more popular, but it also has a lot to offer, making it an ideal mix.
#18 El Toledo Coffee Tour
As with most Central American countries, Costa Rica makes coffee. If you love drinking java, then be sure to take one of many coffee tours. El Toledo is one of the best rated, but there are plenty of others available as well.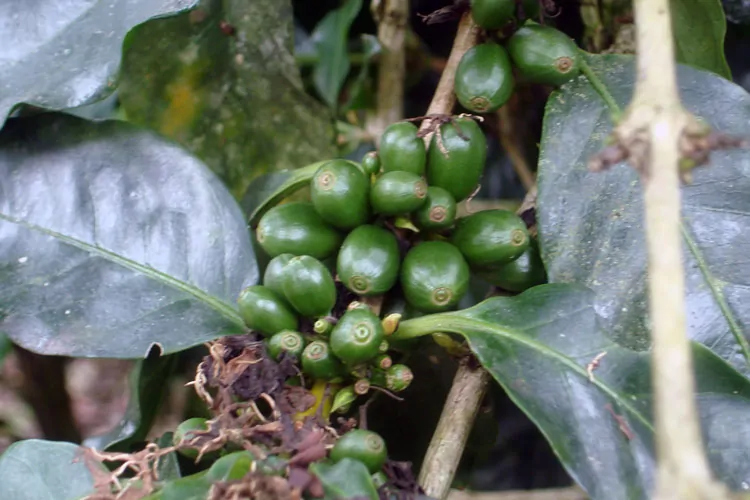 El Toledo is notable because of its eco-friendly coffee practices. If you like organic roasts, then you will want to check out what they have to offer and sample some of their most popular blends.
Another reason El Toledo is popular is that you can rent a cabin on the farm as well. If you like the idea of waking up to the smell of freshly harvested coffee, then be sure to spend a night (or two) here.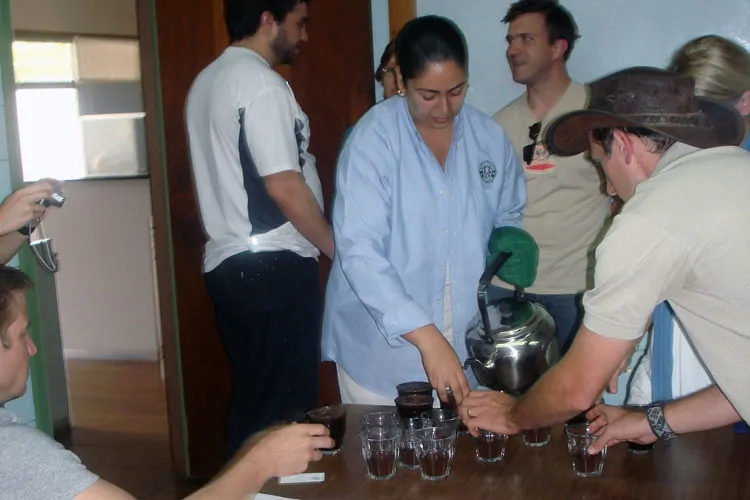 It was on my first trip to Costa Rica where I did a coffee cupping and tasting event which really taught me a lot about my favorite daily drink and where it comes from. If you've never visited a coffee farm and you like the drink, then don't miss a coffee farm tour here in Costa Rica.
#19 Tamarindo
There are two peninsulas in Costa Rica – Osa to the south and Nicoya to the north. As I mentioned, Osa is virtually uninhabited, so if you're looking for a taste of the coastal life in Costa Rica, then Nicoya is the place to be.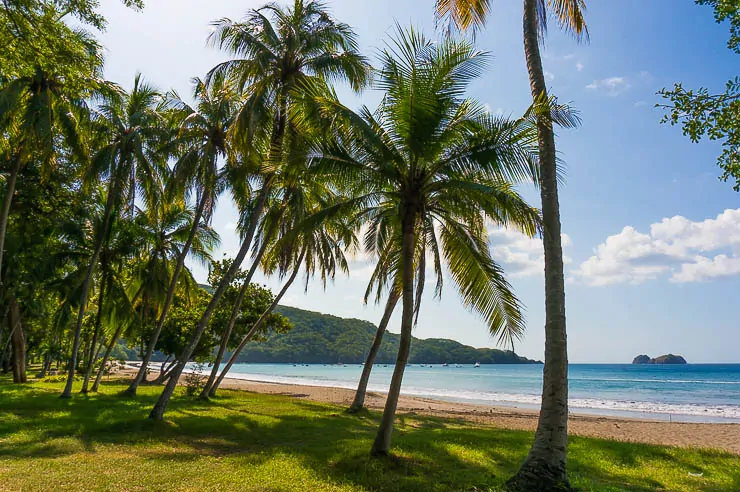 Tamarindo is another touristy city, but it's nowhere near as crowded as Jaco. If you want to try surfing, snorkeling, and wildlife spotting, then Tamarindo is a place to do all three. The beaches here are some of the best in the world, and the water is both warm and a vibrant blue.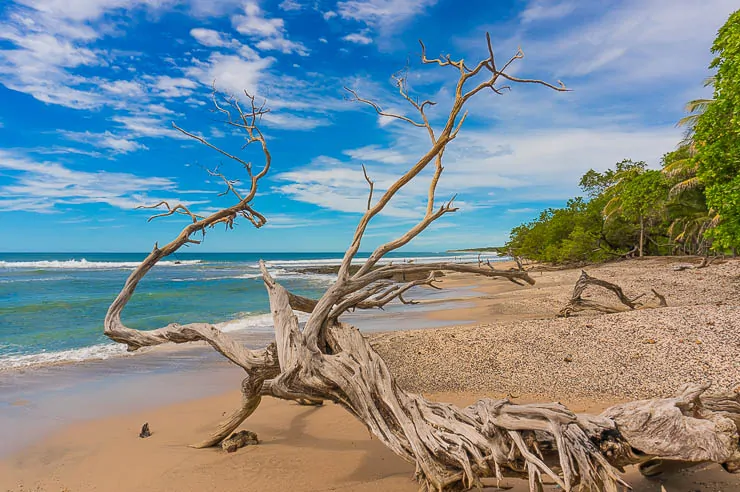 If you're visiting the Nicoya Peninsula, I highly recommend making Tamarindo your home base. From here, you can explore the rest of Nicoya peninsula, as well as take bus tours to other parts of the country, including Arenal and Cano Negro National Park.
The Nicoya Peninsula is one of my favorite parts of the country, to be honest.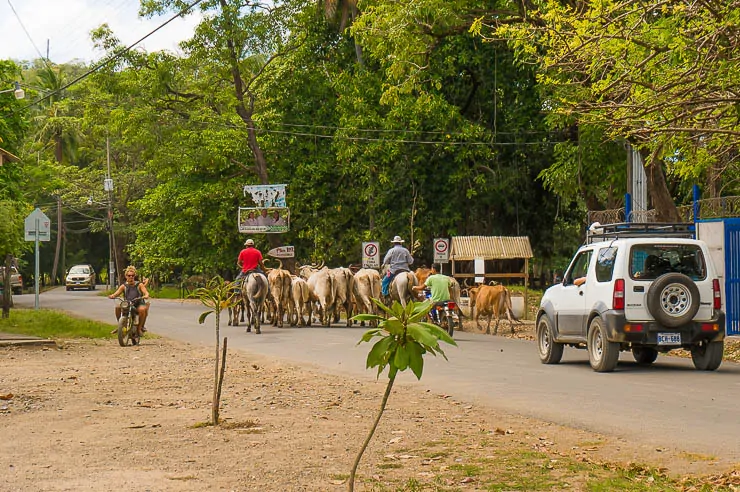 #20 Playa Samara
Further south along the peninsula is Samara. Here you get the same pristine beaches and azure water but without all of the crowds. Samara has much more of a laid-back vibe, so if you want the best of relaxation and natural wonders, this place may be ideal for you.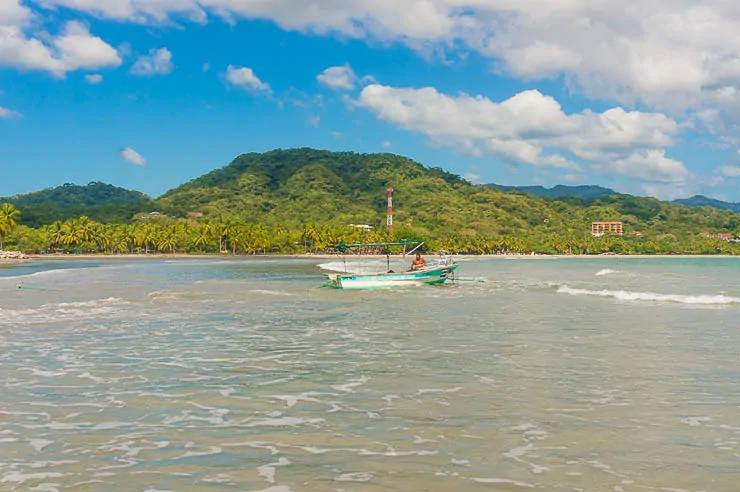 Snorkeling is also a must here since there is a massive coral reef just offshore. Book a boat tour and see all of the various fish and sea life crawling along the coral. Other water activities include paddle boarding, kayaking, and fishing. If you do rent a kayak, you can take it to the nearby island of Isla Chora, which is a wildlife preserve.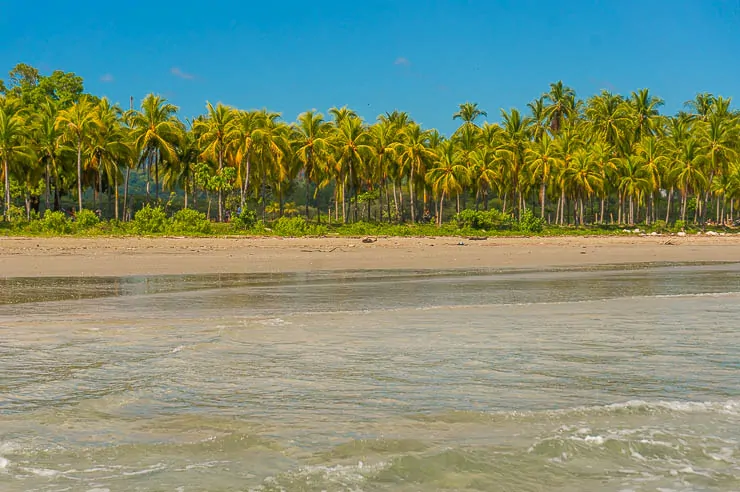 Or you can just splash around in the waves (the beach here slopes our gradually so you can walk way out) and then come back ashore for the most delicious fresh coconut water straight of the shell!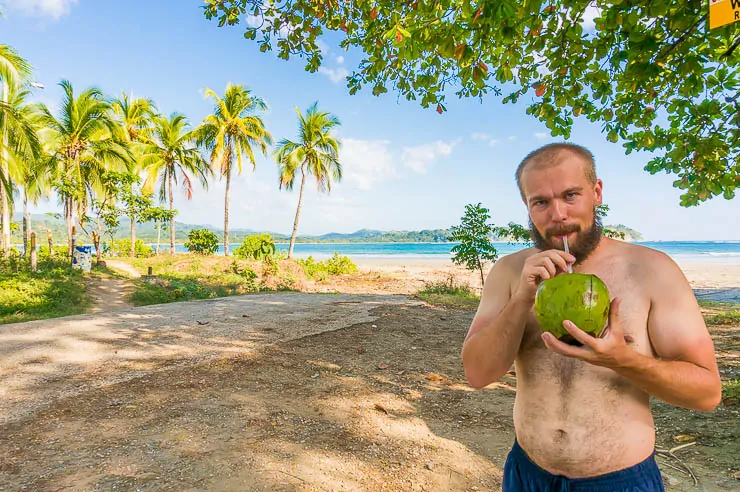 #21 Montezuma
Don't worry – you won't experience Montezuma's revenge here. Instead, you'll find a peaceful town that runs a lot slower and more laid-back than the rest of the country. Because it's near the bottom of Nicoya, it can take a while to get here, but once you've arrived, you may never want to leave.
Just like Cahuita on the Caribbean side, Montezuma is a hippie beach community. You can spend all day relaxing on the water without having to do anything. This is where vacations go on vacation.
#22 Mal Pais and Santa Teresa
All the way at the tip of Nicoya are these two small towns. As with Montezuma, time moves a lot slower here, as many of the backpackers and hippies have decided to settle in the area. Again, getting to these places can be a bit tricky and take a while if you're coming straight from San Jose, but once you experience the laid-back atmosphere, you'll be in paradise.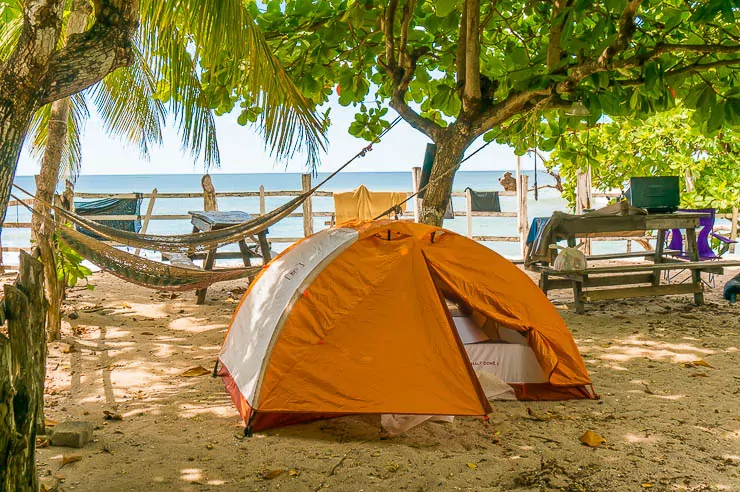 So Many More Places to Visit in Costa Rica
Honestly, there are so many amazing places to visit in Costa Rica that it can be hard to plan a trip or decide where to go, which is probably why this country becomes a place where so many visitors return to time and time again.
While we had sticker shock over the prices compared to the rest of Central America, I still loved my time exploring this beautiful country, driving around well off the beaten path, and just seeing loads of animals on an almost daily basis.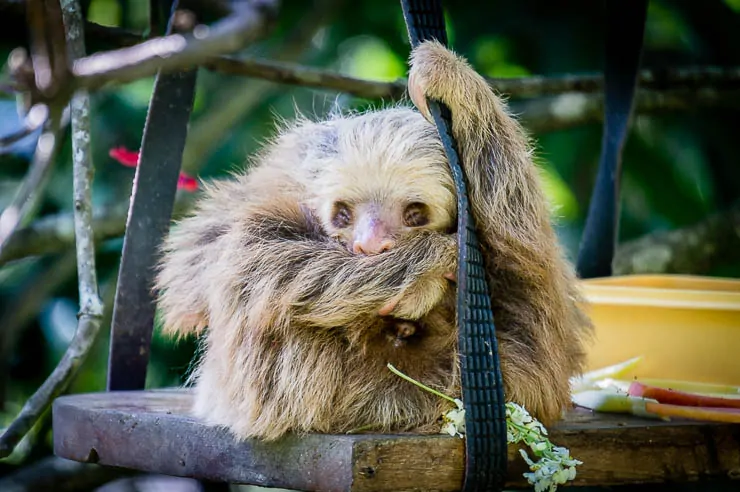 Of course, it is possible to see the same animals in neighboring countries, but nowhere else did we see so many, so easily. There is a true abundance here that is hard to match anywhere else.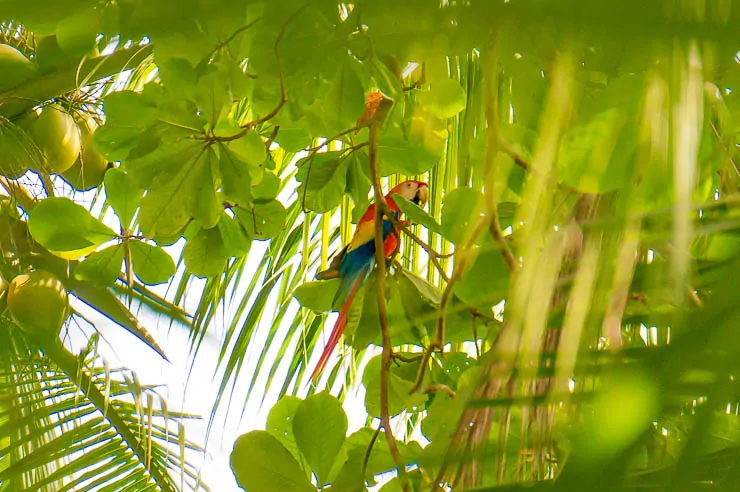 There are plenty of sleepy little towns, quiet beaches, and beautiful stretches of countryside that we didn't talk about directly here, but which you will stumble across as you make your way from place to place.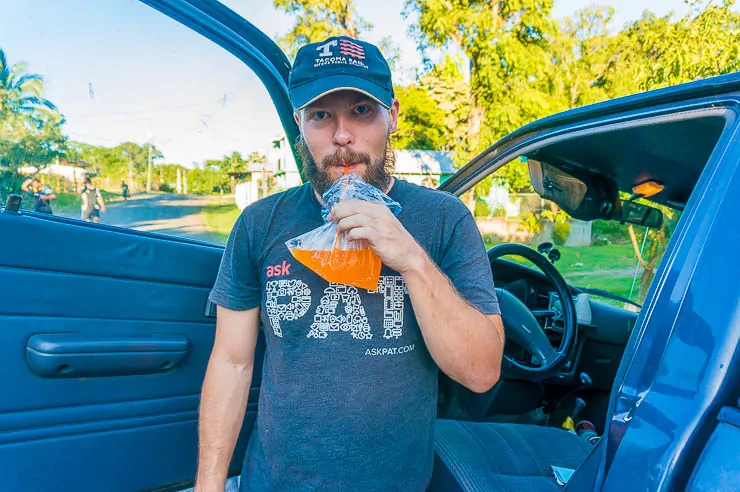 If I was visiting Costa Rica on a limited amount of time, I would probably concentrate my time on the area consisting of the Nicoya Peninsula, Arenal, and Monteverde, which would provide you with a huge variety and some of the most beautiful destinations in Costa Rica within a relatively small area.
Enjoy your trip to Costa Rica, I know we did!
Traveling to Costa Rica soon? Book your lodging on Booking.com now to save. Don't forget to purchase your travel insurance for Costa Rica as well, in order to protect yourself against illness, injury, and theft. I use and recommend World Nomads for its combination of coverage and affordability.
Read Next: The Best Countries in Central America
Share This
Did you enjoy this post about the best places to visit in Costa Rica? Take a second to share it on Pinterest, Facebook, or Twitter. Thanks!
The following two tabs change content below.
Desk to Dirtbag is one of the leading budget adventure travel blogs online and is dedicated to helping its followers achieve their travel dreams through inspiration, information, and actionable steps. If you are new to the site, be sure to
Start Here
.
Latest posts by Desk to Dirtbag (see all)