This article may contain
affiliate links
. If you make a purchase through these links, I will earn a commission at no extra cost to you. Thanks!
For many people, traveling is both a fun and necessary part of life (and I don't mean traveling for work or holidays, but the fact that getting away is necessary). Getting out of your comfort zone and seeing the world is an excellent way to garner new, unexpected experiences and create memories that will last a lifetime. However, as enjoyable as international travel can be, there is always the risk of something bad happening on your trip. If that occurs, then you need to be prepared for everything from minor accidents to something potentially devastating. Simply put, international travel insurance is a must.
Unfortunately, most people don't get any form of travel insurance, not even the most basic, meaning that they are liable for any potential setbacks that may occur. Today I want to talk more about this vital service and why it's always a good idea to have it, especially when traveling internationally… Here's what you need to know about international travel insurance and how it can protect you!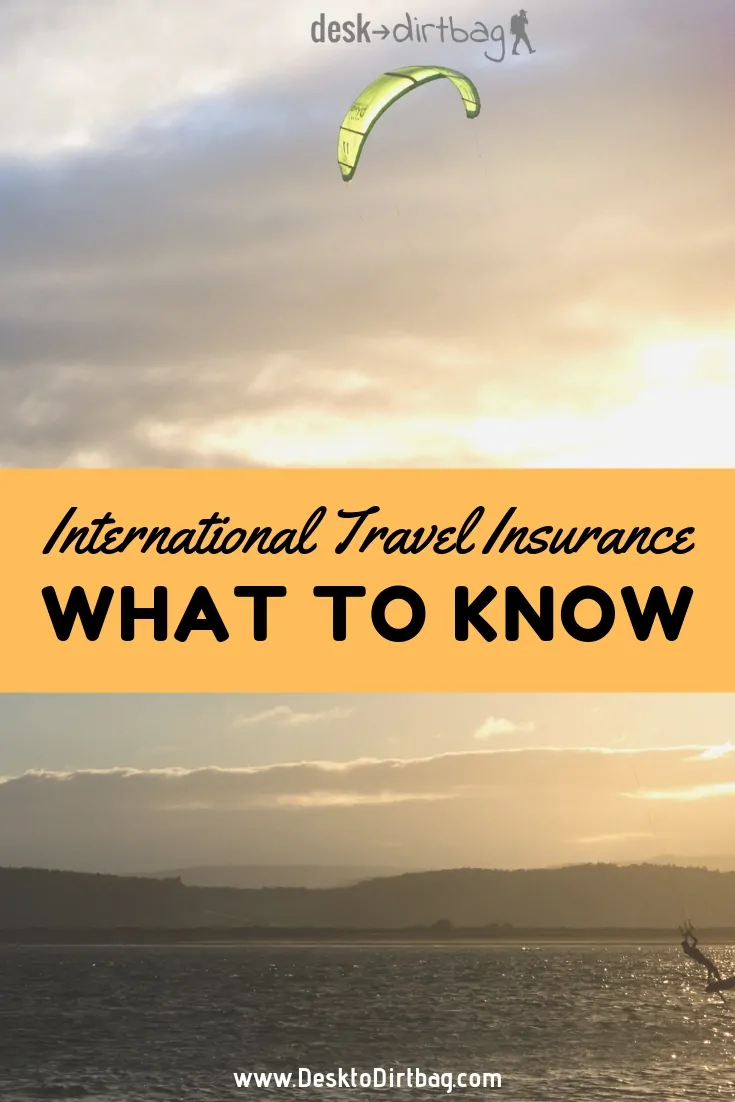 What is International Travel Insurance?
As the name suggests, this is a temporary insurance policy that covers you and anyone else on your trip from a variety of problems or situations that may occur. You can buy travel insurance from many different sources, and most of the time, it's not a huge expense.
Typically speaking, most travelers believe that insurance is only for when you're planning on taking a long trip. Thus, if you're just going to be gone for a couple of days or a week, it's probably not worth the added expense, right?
Well, as we'll cover, there are so many reasons to have this kind of insurance policy that it's really something you should have for any trip, no matter where you go or for how long.
Read more about what travel insurance is here.
Why is Travel Insurance Necessary?
To put things into perspective, we'll go over the various setbacks that international travel insurance can cover, which will help you understand why it should be part of your travel planning. Once you see all of the different ways that insurance can come in handy, you'll realize that it's always better to be safe than sorry.
Trip Cancellation
If you decide to cancel your trip for relatively arbitrary reasons, then an insurance policy won't reimburse you, so keep that in mind. Typically speaking, a travel insurance plan will compensate you if you have to cancel your vacation because of an illness.
What's important to note here is that this covers illness for anyone covered under the policy, as well as close relatives. So, if you have a parent or sibling who gets sick just before you're about to leave, your plan should still protect your investment.
As with any kind of insurance, you will want to talk to your agent to make sure that you understand all of the parameters beforehand so that you know if and when it will take effect.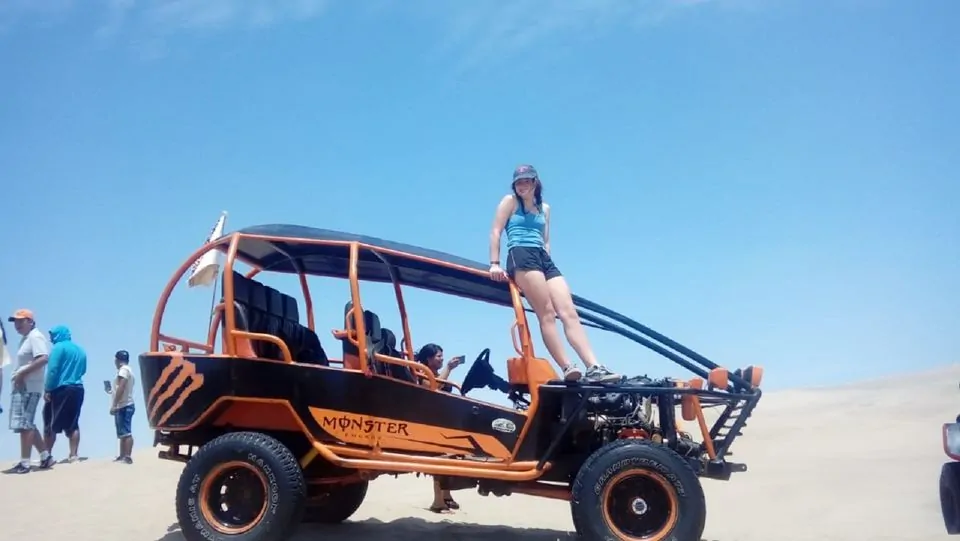 Delayed Baggage
Have you ever arrived at your destination, only to discover that your luggage didn't? If this has ever happened to you, you know that it can be a huge pain to recover your baggage, particularly if you're traveling overseas. Some airports can have notorious delays, which can derail the rest of your vacation plans.
Fortunately, if that does happen, then your traveler's insurance plan should help cover the costs of these delays. For example, if you had to cancel other transportation because you were dealing with lost or delayed luggage, you can be compensated for it.
Damaged Gear or Luggage
Perhaps your stuff arrived with you to your final destination, but it was damaged or destroyed along the way. Whether it's something valuable like a laptop or just the baggage itself, travel insurance can help you recoup the costs of replacing these items.
One thing to keep in mind is that most policies will have separate clauses for things like electronics and high-tech gear, so be sure that you understand what is covered and what isn't. For the most part, any baggage that is damaged (i.e., a ripped duffel bag or partially destroyed suitcase) is included, but some contents may not be, especially if you don't list them in your policy.
Medical Care
Just because you have a healthcare plan in the US doesn't mean anything when you're traveling in other countries. Even places that have excellent healthcare systems won't cover travelers, which can make any trip to the hospital or clinic extremely expensive. Here are a few scenarios that can give you an idea of why this kind of coverage is so valuable.
Minor Injury
Let's say that you're hiking along a trail and stumble, twisting your ankle. You go to the emergency room to get it bandaged and to get some pain medication. The bill for this can be hundreds of dollars, which has to come out of your pocket. Any kind of minor injury that requires medical care can be prohibitively expensive and can wipe out your travel funds in an instant.
Illness or Disease
Depending on where you're traveling, it's easy to get sick while overseas. Many other countries don't have strict health codes when it comes to things like food safety, meaning that you can experience all kinds of problems, from an upset stomach to food poisoning. Again, if you have to go to a clinic or hospital, that bill can range from a few hundred to a few thousand dollars.
Medical Repatriation
If something severe happens where you need to get treatment back in the states, the cost of cutting your trip short and getting transported to a hospital in the US can easily run thousands of dollars. Let's say that you get hurt and need surgery right away – having a travel insurance plan can cover the costs of getting you home so that it doesn't ruin you financially.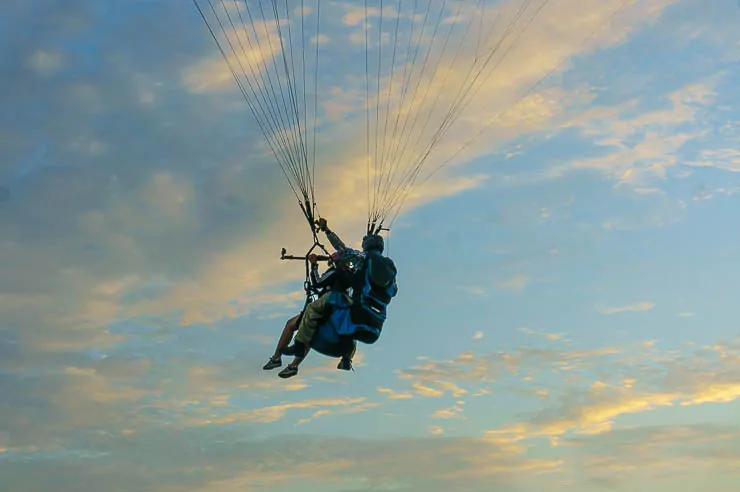 Dental Coverage
Most people don't think about dental problems while traveling, but the fact is that you should be covered for every possibility. Perhaps you walk into something, chipping one of your teeth. Maybe you have an underlying dental issue that worsens during your vacation, causing you to take immediate action. Regardless of the situation, having insurance can help cover the costs of seeing a dentist overseas.
Overall, anything can happen while traveling, so you need to be prepared. Most people assume that insurance will only cover major injuries, but the fact is that you can be protected against most medical costs. All too often, travelers will get hurt in minor ways, only to discover that the hospital bill is much higher than expected. Don't get caught off guard.
Assault
Hopefully, it never happens to you, but what will you do if you get mugged while traveling? In some places, tourists are prime targets for thieves and criminals because they have valuable gear and are more likely to have cash on them.
While you can file a police report and hope for the best, getting assaulted can quickly derail your travel plans and cost a lot of money. Having an insurance policy can help ensure that you can recover these expenses and get home safely. Also, if an assault leads to a visit to the hospital, you're already covered for medical bills.
Weather Damage
As climate change continues to affect parts of the planet, your trip can also be impacted by issues like storms and other significant weather events. A hurricane can destroy your hotel, meaning that you have to find other accommodations. A storm could force you to find alternative transportation, which can derail your plans, particularly if you've prepaid for things like train tickets.
When getting a travel insurance policy, be sure to discuss with your agent about what kind of weather damage is covered, as most protection is limited in this regard. Still, it's worthwhile to be ready for anything.
Terrorism
Ideally, you won't be traveling anywhere when a terror attack happens, but if you do happen to be in that kind of situation, you want to be prepared. Whether it's a bombing, shooting, or some other sort of terrorist strike, it's imperative that you're covered for it. Again, hopefully, you never have to experience this kind of devastation, but if it does occur, you want the peace of mind of knowing that your traveler's insurance will help you.
Death
Realistically, you shouldn't have to worry about dying on your journey, but if the worst should happen, repatriating a body from overseas can be a huge ordeal if you don't have any kind of insurance or protections in place. You want to alleviate this burden from your family members so that they don't have to jump through hoops and pay thousands of dollars just to recover you from another country.
While places like the US embassy can help facilitate this particular problem, having travel insurance can help expedite the process if it does occur.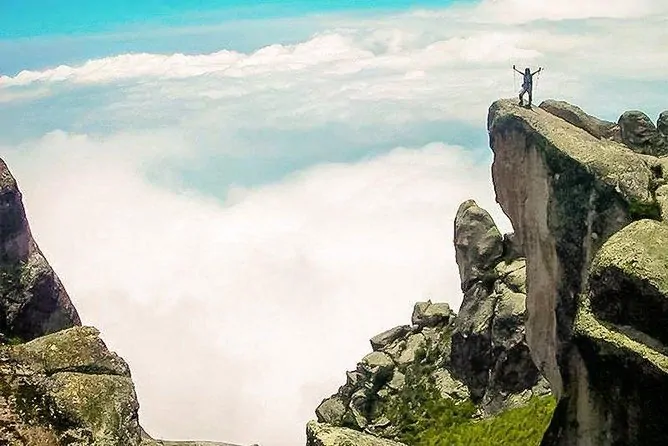 Get International Travel Insurance
As you can see, there are so many reasons to get this kind of coverage that it seems irresponsible to leave home without it. Overall, you shouldn't think of travel insurance as a necessary expense, rather than some extra investment in your trip. Ideally, you won't have to use it, but if something does happen overseas, you want to be safe than sorry.
Fortunately, finding the right plan for your needs is simple and cost-effective. Policies can cover all of these elements and more, so be sure to discuss any specifics with your insurance agent before leaving. Also, it's a good idea to establish a relationship with a travel insurance company so that you can get the same policy every time you travel.
Honestly, the simplest and most cost-effective international travel insurance that I've come across is World Nomads. This is the travel insurance that I use and recommend, because not only is it accessible to even budget backpackers, but it offers the best combination of coverage and cost, providing protection against the big items like illness, injury, and theft, but also providing coverage for things like dental emergency as well.
You can get a custom quote depending on your age, home country, and destination country immediately, with no need to punch in your contact information to get a quote (which inevitably leads to ongoing harassment from some salesman in the future). That's something that I truly appreciate because I hate getting those calls or follow-up spam.
Another excellent option from an up and coming travel insurance company is Nomad Insurance by SafetyWing. They are the first insurance that is designed and built for entrepreneurs and remote workers doing that digital nomad thing and traveling the world while working online from their laptops.
Coverage starts from $42 for 28 days, and includes travel medical coverage and travel delay, lost luggage, etc. An excellent feature is that it also provides an element of coverage for short visits back home, which includes up to 15 days for visits to the United States after spending 90 days abroad. We all know how problematic and scary health insurance coverage can be in the United States, so this is a HUGE peace of mind.
Check out SafetyWing here for your Nomad Insurance coverage.
Share This
Did you enjoy this overview of what to look for in international travel insurance? Take a second to share it on Pinterest, Facebook, or Twitter. Thanks!
The following two tabs change content below.
Desk to Dirtbag is one of the leading budget adventure travel blogs online and is dedicated to helping its followers achieve their travel dreams through inspiration, information, and actionable steps. If you are new to the site, be sure to
Start Here
.
Latest posts by Desk to Dirtbag (see all)