This article may contain
affiliate links
. If you make a purchase through these links, I will earn a commission at no extra cost to you. Thanks!
America's national parks are renowned for their incredible beauty. They're the perfect destination for you, your friends, family, and furry companions. That said, some national parks are more pet-friendly than others. So, which parks are preferable when traveling with Fido?
Here are eight of the best parks to visit with your dog, whether you are just planning to visit just one, all eight of them, or are planning an epic national park road trip across the country!
Don't forget to purchase your America the Beautiful National Park Pass before leaving!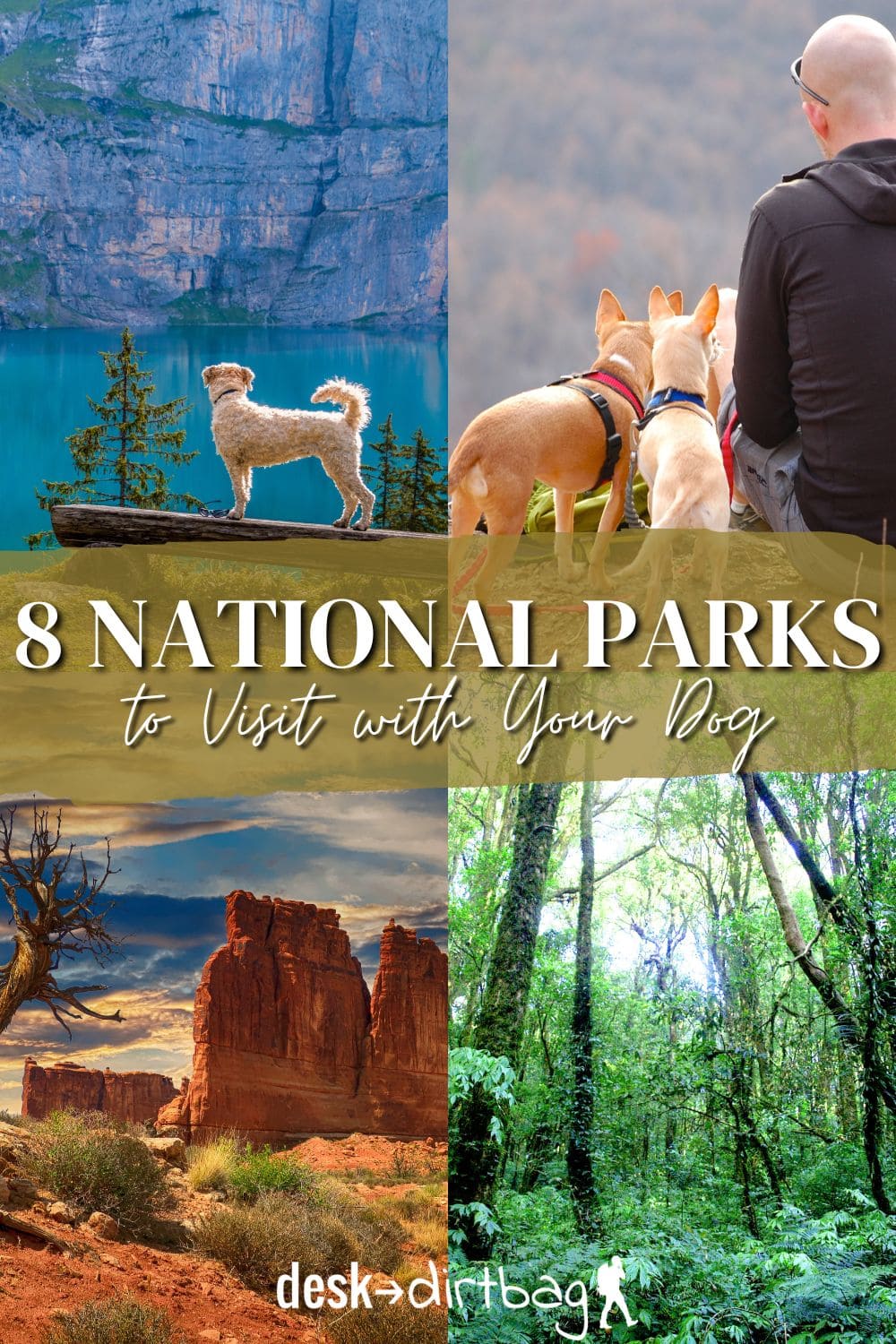 1. Shenandoah National Park, Virginia
Country roads will take you and your dog to this park located in northwest Virginia. About 75 miles from Washington, D.C., this park is one of the few that allows pets to walk on the trails with you. You can bring your dogs with you on most trails if you have them on a leash that's 6 feet or shorter.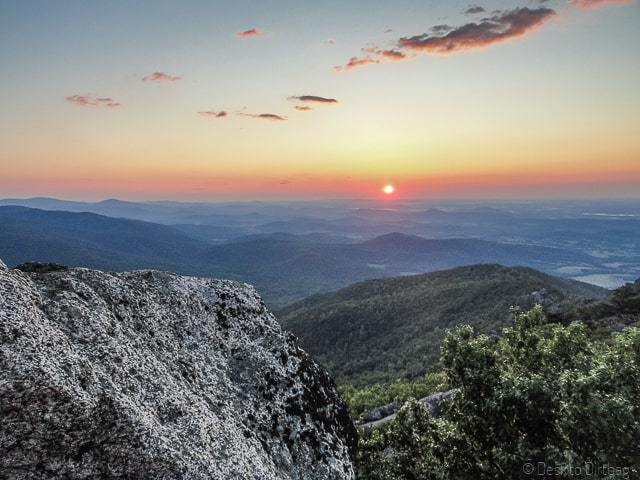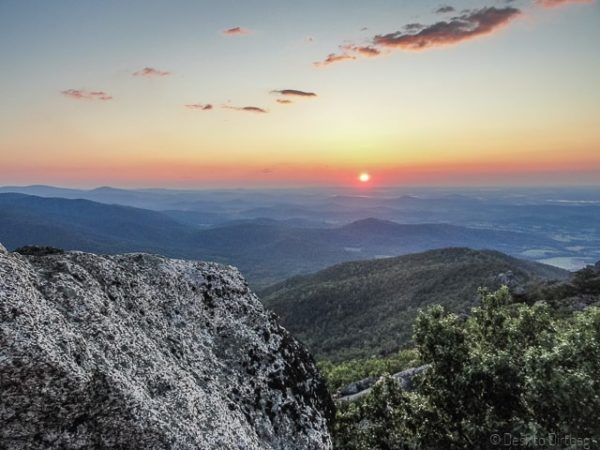 At Shenandoah National Park, you can see the beauty John Denver sang about in his hit songs. You could hike the Blue Ridge Mountains, one of the oldest mountain ranges in the history of the world. The Shenandoah River is nearby as well.
Read More: Hiking White Oak Canyon, Stony Man & Old Rag
2. Grand Canyon National Park, Arizona
The Grand Canyon is one of America's premier sites in the Southwest, and it's a great place to bring your dog. The federal government designated the Grand Canyon as a national park in 1919, three years after the founding of the National Park Service. And in 1979, the United Nations Educational, Scientific and Cultural Organization (UNESCO) designated it as a World Heritage site because of its rich geological history.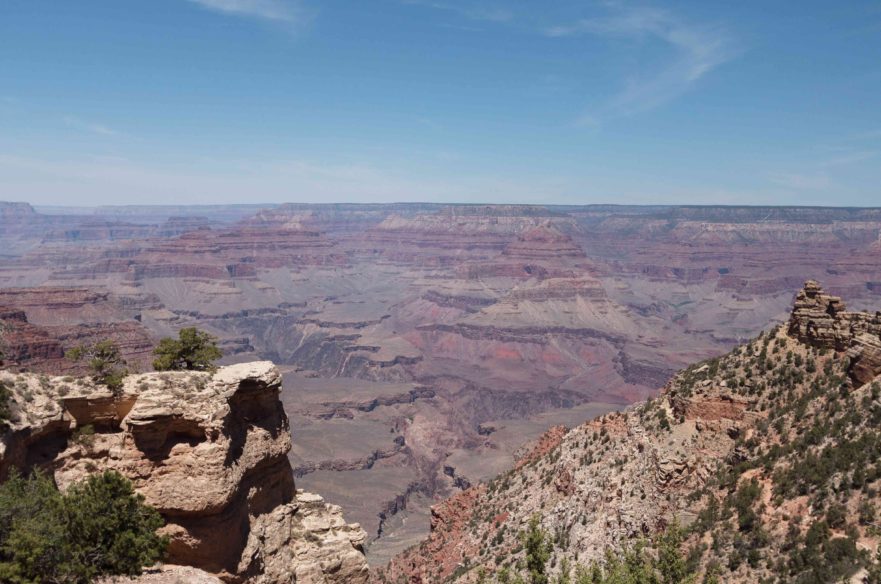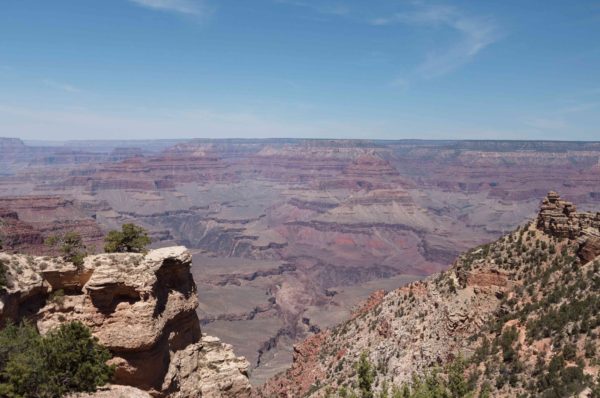 You can take your dog to the South Rim Trail at Grand Canyon National Park. However, you're unable to take your dog below the rim on the inner canyon trails. Pets are susceptible to wildlife, such as coyotes and cougars, and can hinder other travelers on the narrow paths. You can bring your dog if it's a service animal. Be mindful of the dangers the wildlife and the heat can produce, especially in the summer.
3. New River Gorge National Park and Preserve, West Virginia
Established in as a national river and redesignated in 2020 as a park and preserve, New River Gorge National Park presents tremendous beauty as part of the Appalachian Mountains. It's one of the most pet-friendly parks in the nation, allowing your dogs on all their trails as long as you leash them.
Along the trails, you may encounter streams. It's critical not to let your dog drink from them because they may contain bacteria that are harmful. That's why it's essential to be prepared and bring extra water and supplies for your dog.
Read More: Climbing at the New River Gorge
4. Petrified Forest National Park, Arizona
The Petrified Forest National Park in northeast Arizona is home to some of the most beautiful scenery in the Southwest. One of the most well-known parts of this park is the stunning Painted Desert. Your dog can enjoy all the sights, too, because your leashed pets are allowed on all paved roads and trails.
The summer heat can be extreme here, so have plenty of water on hand and don't leave your pet in your car.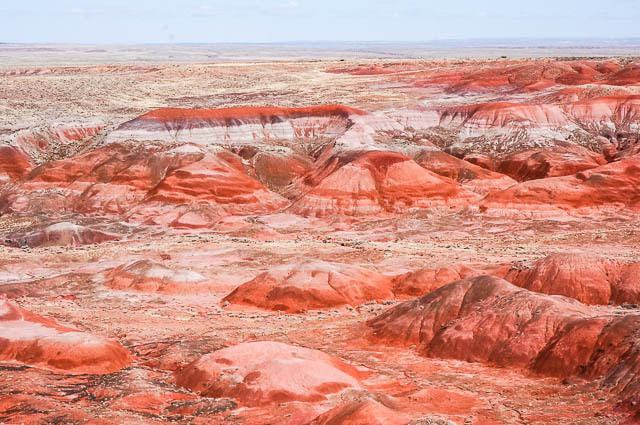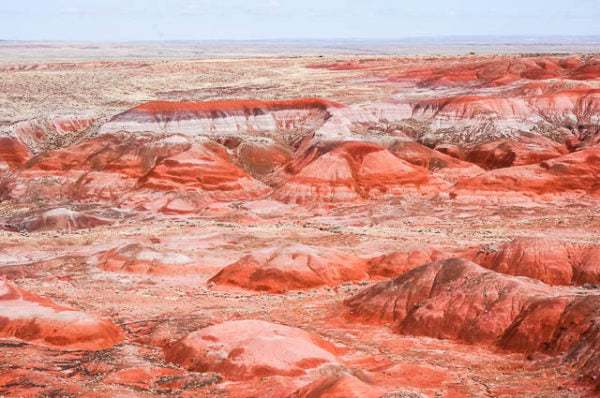 Read More: The Ultimate Arizona Road Trip
5. Mammoth Cave National Park, Kentucky
Located 90 miles south of Louisville, Mammoth Cave National Park became a national park in 1941. The cave's mammoth name is fitting because it's the largest known cave system in the world.
While the park does not permit pets in the caves, there are over 70 miles of trails you can bring your dogs on as long as you have them on a leash. If you want to take time to walk through the caves, the park has a kennel you can leave your pups at while you explore.
6. Cuyahoga Valley National Park, Ohio
Cuyahoga Valley became a National Recreation Area in 1974 and former President Bill Clinton designated it as a National Park in 2000. It's the only national park in Ohio and is a great place to take your pets. Cuyahoga Valley National Park allows you to bring dogs, cats, and other domesticated animals.
There are over 100 miles of trails for your pets, but only service animals can go on the Cuyahoga Valley Scenic Railroad. You'll also have to go to the East Rim mountain bike trails without your animals.
7. White Sands National Park, New Mexico
Settled in southern New Mexico, White Sands National Park is just a two-hour drive from the Mexican border. Here you can find North America's oldest footprints, which scientists say are over 18,000 years old. As the name suggests, this park has about 275 square miles of white dunes. You can enjoy the majestic scenery with your dogs as long as they're on a leash 6 feet or shorter, the same rule as many other national parks.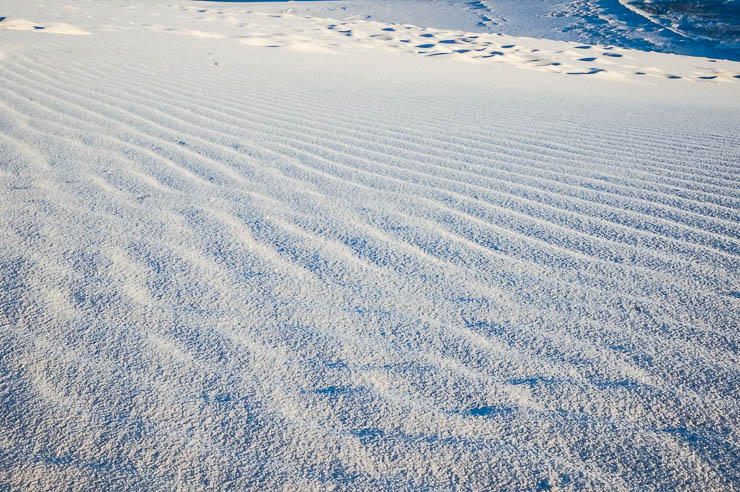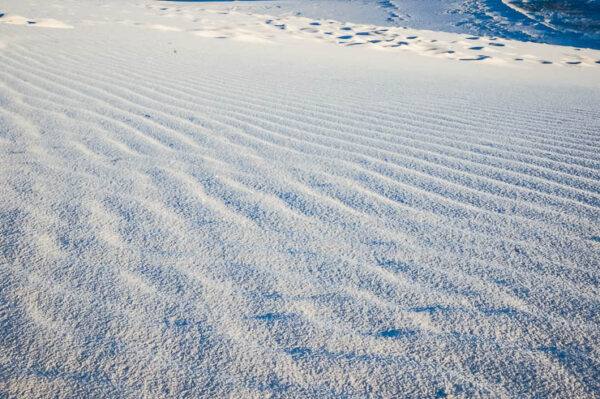 Keeping your dogs leashed is vital because of the wildlife and cacti across the park. Due to its climate, the temperatures at White Sands National Park can be extreme. Pack a lot of water and bring items like an umbrella to shade your dog from the hot sun.
Read More: New Mexico Road Trip Sights
8. Wrangell-St. Elias National Park and Preserve, Alaska
If you want to visit a big national park, look no further than Wrangell-St. Elias National Park and Preserve in Alaska. This national park is the largest in the United States, with a size comparable to the combined areas of Switzerland, Yosemite National Park, and Yellowstone National Park.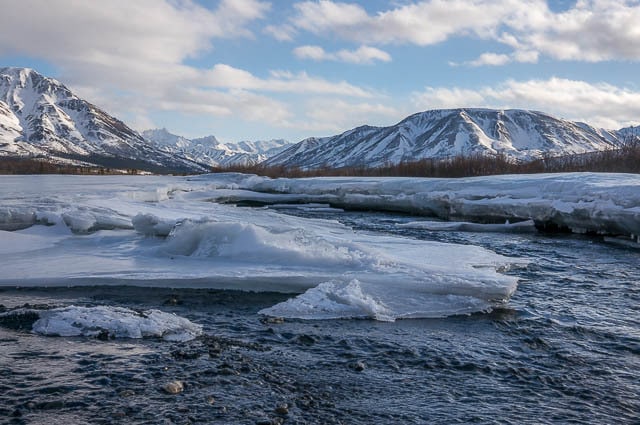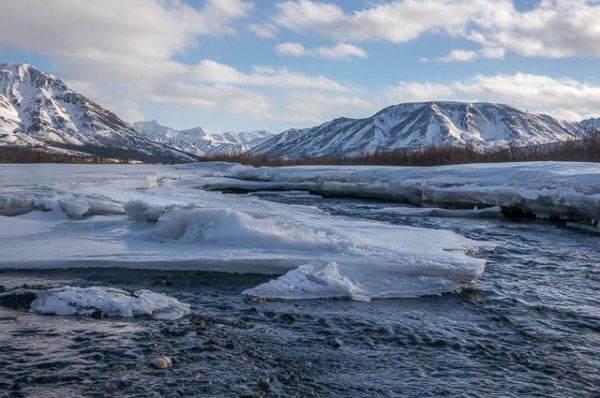 All that square footage means more room for your dog to enjoy. At this park, dogs are allowed on all the trails. Only service animals may enter the public buildings within the park. Because of the trapping in the park, you must keep your dog on a leash 6 feet or shorter.
Read More: 11 Coolest Places to Visit in Alaska
Take Your Dog to These Incredible National Parks
National parks are exceptional places for an outdoor trip. You can embrace America's beauty from sea to shining sea and get good exercise for yourself and your dog. The free or inexpensive cost of national parks is a convenient perk, too.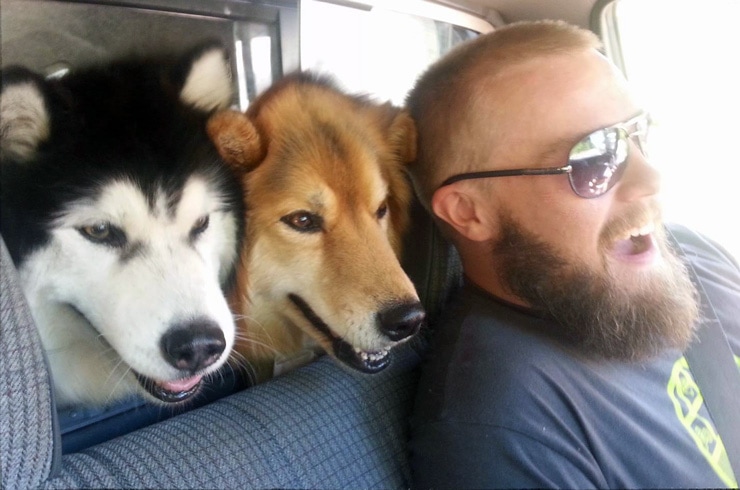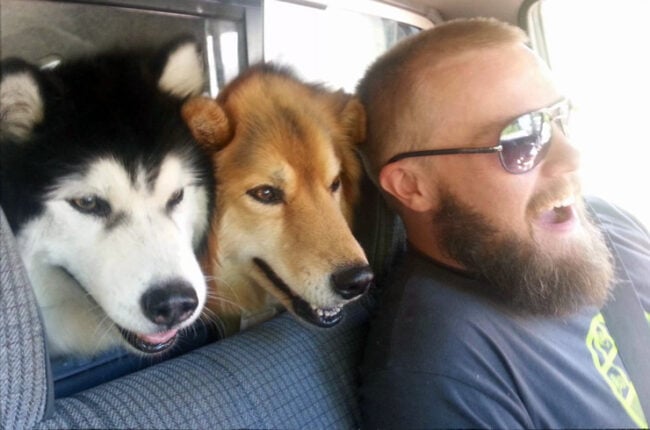 Before you em-bark on a trip to one of these breathtaking places, ensure your dog is ready for these parks because some of the trails can be long. Take breaks, bring water and dog treats, and keep an eye out for local wildlife.
Read Next: Ultimate Road Trip Planning Guide
Tips to Book Your Trip Now & Save Money
Book Your Flight
Book a cheap flight with Momondo, they're my favorite search engine. Or better yet, start travel hacking so you can fly for free. Another great search engine is Skyscanner.
Book Your Accommodation
Book cheap accommodation in advance. For hostels I recommend HostelWorld, for hotels I use Booking.com or Hotels.com, and for apartments or longer stays, I use Airbnb. I like to check reviews on TripAdvisor prior to reserving.
Don't Forget Travel Insurance
This is easy to overlook but SO important. It will help protect yourself from illness, injury, and theft while traveling. VERY important. And be sure to read my article about international travel insurance for more details
Looking for the Best Companies to Save Money With?
Check out my budget travel resources page for the best companies to use when traveling. I list all the ones I use and recommend to save money when I'm on the road.
The following two tabs change content below.
Desk to Dirtbag is one of the leading budget adventure travel blogs online and is dedicated to helping its followers achieve their travel dreams through inspiration, information, and actionable steps. If you are new to the site, be sure to
Start Here
.
Latest posts by Desk to Dirtbag (see all)