Colombia has been one of the best kept "secrets" of South America as it sheds its previously violent past full of civil strife and narcos, to one of the coolest tourist hot spots. I decided on traveling to Colombia when I first set out to explore South America, but I loved it so much that a few months turned into a year and I never even made it to Ecuador and beyond as originally planned.
Since then I have settled down in Medellin, Colombia as an expat, spending more than two years in total in Colombia, and traveling virtually all over the country from Palomino on the coast to Mocoa in the south, and everywhere in between.
Colombia has a little bit of everything to offer tourists:
History lovers will enjoy trekking to the Lost City or seeing the ancient statues in San Agustin.
Beach lovers will love the many beautiful beaches along the Caribbean Coast, like those near Cartagena or Palomino, or the wild and virgin Pacific Coast.
Big city lovers will dig the sprawling cosmopolitan metropolis of Bogota or the innovative and cutting edge city of Medellin.
Nature lovers will enjoy the sprawling canyon of Chicamocha, the snowcapped Andean mountains, or the many natural wonders throughout the country.
Colombia has an incredible history, warm and friendly people, a vibrant culture full of music, art, and dancing, good food and exotic fruits, and so much more.
In the following guide to Colombia, I will be covering some of the most common questions about Colombia, general itinerary advice, and cover the highlights of this incredible country.
Colombia Map and Guide
Attached with each point on the map is a link to additional resources and information about each destination, so you can plan your trip while traveling to Colombia in terms of the destinations in nearby areas.
Before Traveling to Colombia
Colombia Packing List – Here's what I took with me as a backpacker, equipped for camping, city travel, volunteer work, and a variety of climates found throughout Colombia.
Resources to Learn Spanish – English isn't common at all in Colombia, so you should have a basic familiarity with Spanish before you arrive, but be sure to take Spanish classes upon arrival as well.
Colombia City Guides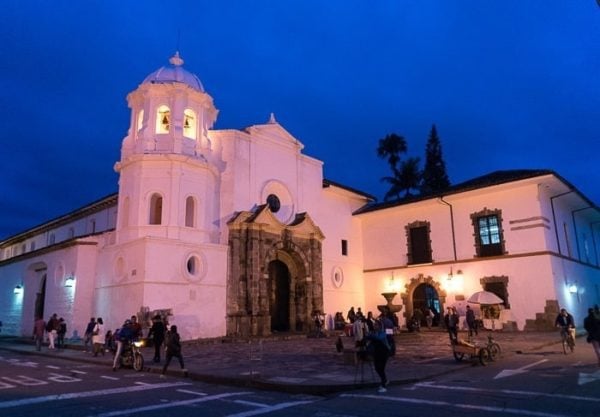 Santa Marta, Colombia – A gritty but cool city along the sweltering Caribbean Coast, one that I preferred to the touristy and heavily trafficked city of Cartagena.
Bogota, Colombia – The bustling and cosmopolitan capital city of Colombia… It's a place that can overwhelm the senses, but there is undoubtedly so much to see and do here.
Popayan, Colombia – A pleasant little colonial pueblo known as the "White City" and for some delicious food. This was an unexpectedly great place, even after seeing lots of old, colonial cities.
Cali, Colombia – A big, hot, and humid city that might be a little rougher around the edges compared to Medellin, but it's full of salsa and a lot of heart.
Armenia, Colombia – A city that was once devasted by a major earthquake has undergone a rebirth and is a great stop in the heart of the Coffee Triangle.
Manizales, Colombia – Perhaps my favorite city in Colombia's Coffee Triangle, with lots to do both in town and the surrounding area. The setting of the town is particularly incredible.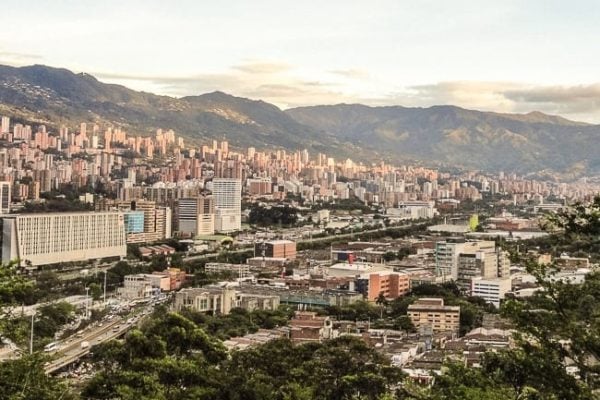 Medellin, Colombia – My favorite city in Colombia, and the place where I am most familiar, having spent two years living year, so there's plenty more to dig into if you're traveling to Medellin, including:
Small Towns in Colombia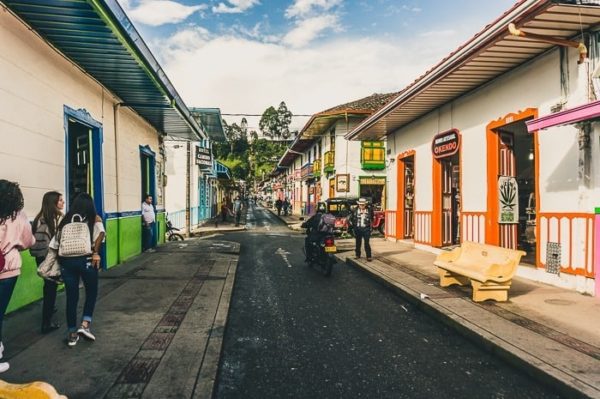 Salento, Colombia – A city that is perhaps most famous for the wax palms that lay outside of town, but there is still plenty to see and do in this great little pueblo.
Jardin, Colombia – A colorful and attractive pueblo that sits just a few hours south of Medellin, there is plenty to do here if you enjoy kicking back for a bit while traveling to Colombia.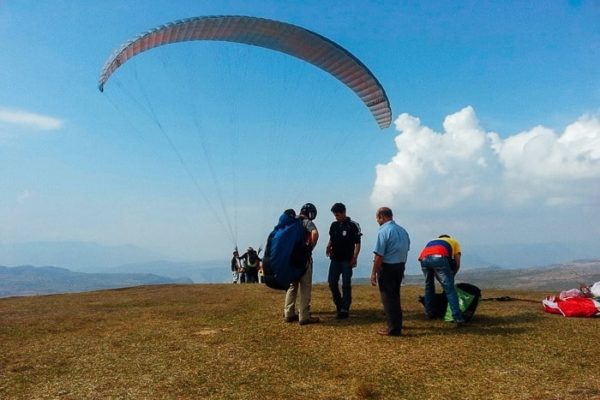 San Gil, Colombia – This little town is considered the capital of adventure sports in Colombia, a place where you can go white water rafting, paragliding, and more — all in the same day.
Palomino, Colombia – A small and super sleepy ocean-side fishing village where you can kick back, camp on the beach, or hop in an inner tube and float down a jungle river. One of my favorite days in Colombia was here.
Nature and Outdoors in Colombia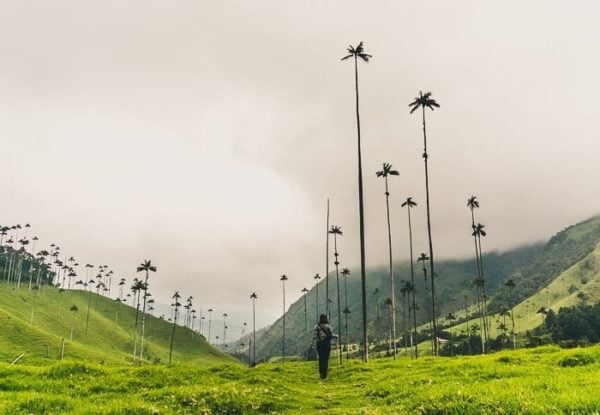 Hiking the Valle de Cocora – Perhaps one of the most unique natural landscapes in Colombia, where towering wax palms stand over verdant green valleys. This is a must do when traveling to Colombia.
Hot Springs at Santa Rosa de Cabal – Along the edge of the coffee triangle, you'll find the impressive hot springs of Santa Rosa de Cabal, a great escape or side trip from Manizales, Pereira, or Armenia.
Rio Claro Nature Reserve – The Rio Claro Nature Reserve sits a few hours east of Medellin, and makes for a great escape to go camping, jump in a swimming hole, or just enjoy a nature break.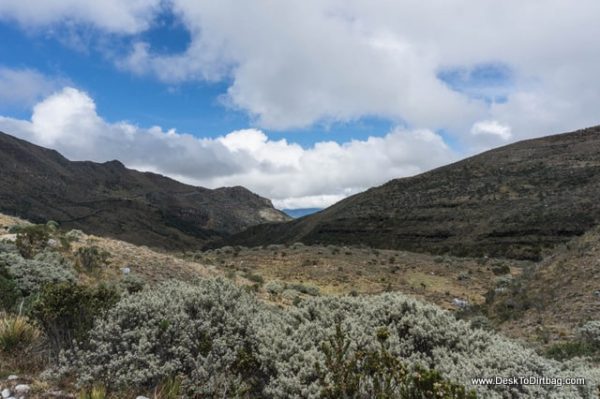 Trekking in the Sierra Nevada del Cocuy – Take a visit to the Andes and see snow capped mountain peaks, alpine lakes, and high and windy mountain passes. An incredible and remote place to visit.
Other Activities in Colombia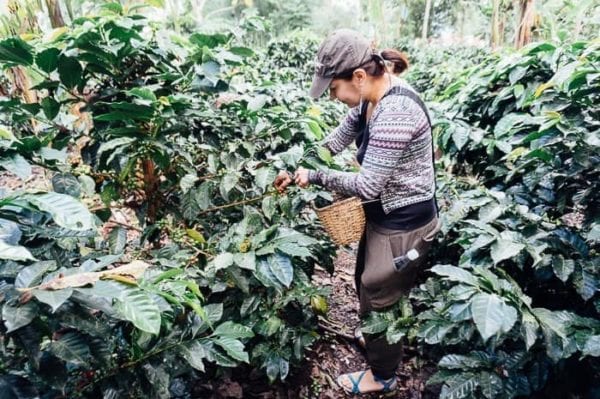 Touring a Coffee Farm – If you love coffee then you've got to make a point to visit a coffee farm while traveling to Colombia and spend some time in the heart of the coffee region, it's an awesome and memorable experience.
Hacienda Napoles – The former escape of the infamous Pablo Escobar, where he created his own African safari including hippos. This is a place where you can learn about the true devastation caused by Pablo.
Traveling to Colombia
Colombia is an incredible country, and much safer than you would imagine it to be if you pay attention to all the horrific news or read too much into the State Department Travel Warnings.
But if you've planning on traveling to Colombia, you should also be aware of a few things…
Guide to Colombian Food – Most people are curious about what there is to eat in Colombia, well I've explored the vast majority of its cuisine, so this huge guide should give you a good place to start as you travel through the country.
Things I Hate About Colombia – These may be more applicable to those who live here long-term, but you will invariably run into some of these culture shocks if you are traveling to Colombia. So it's best to be prepared for them before your trip.
Colombia Travel Guide
Read Next: My Top Budget Travel Resources
Share This
Did you enjoy this free guide for traveling to Colombia? Please take a moment to share it on Pinterest, Facebook, or Twitter. Thank you!