This article may contain
affiliate links
. If you make a purchase through these links, I will earn a commission at no extra cost to you. Thanks!
Manizales, Colombia is located in the midst of Colombia's Coffee Triangle, the Eje Cafetero. I've had the chance to visit Manizales a few times now, and it among the most beautiful cities in Colombia, and certainly one of my favorites. There is plenty of things to do in Manizales Colombia, and it makes for a very pleasant place to base yourself in the Coffee Axis.
What's unusual, at least compared to my adopted home of Medellin, is that the downtown sits along a prominent ridge and the rest of the city drops away in the valleys below. Which means that Manizales offers some truly incredible views, almost everywhere you look.
Things to Do in Manizales Colombia
Wondering what to do in Manizales Colombia during your stay? Here is what I recommend for any new visitor to Manizales, giving you a wide perspective of life here in the Coffee Axis and what makes it so special…
El Chipre Viewpoint
At the western edge of town, where the ridge drops away and the roads branch north or south, you'll find the El Chipre viewpoint located up on the hill toward the north.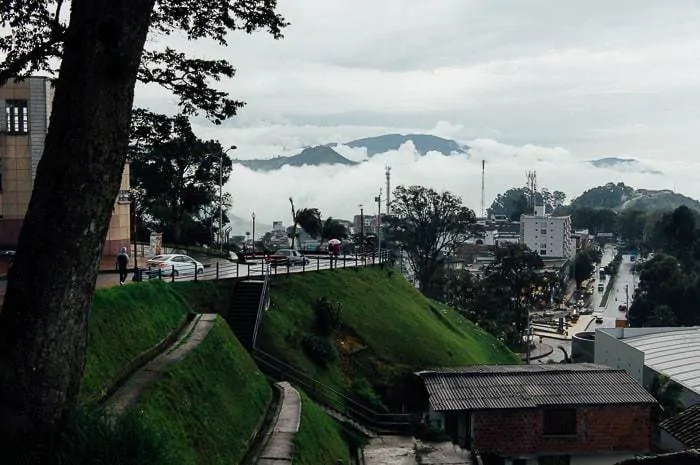 The views of both the city and the surrounding countryside are beautiful, and it's the spot to go if you want to catch the sunset.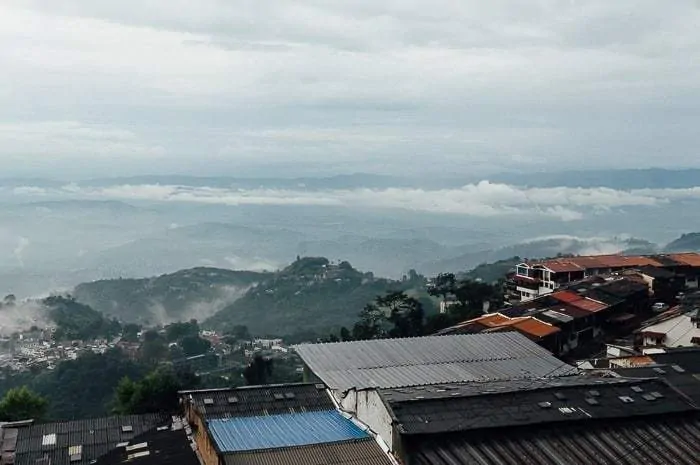 At the crest of the hill, you'll find the Torre Chipre, which provides even better views and features a few "extreme" attractions like the 360 skywalk that has you strapped to the outside of the building where you can walk on the edge.
Go to the Top of the Cathedral
The Cathedral of Manizales with its neo-Gothic architecture is a pretty eye-catching church. It commands the ridgeline from virtually every vantage point with its tall and pointy tower.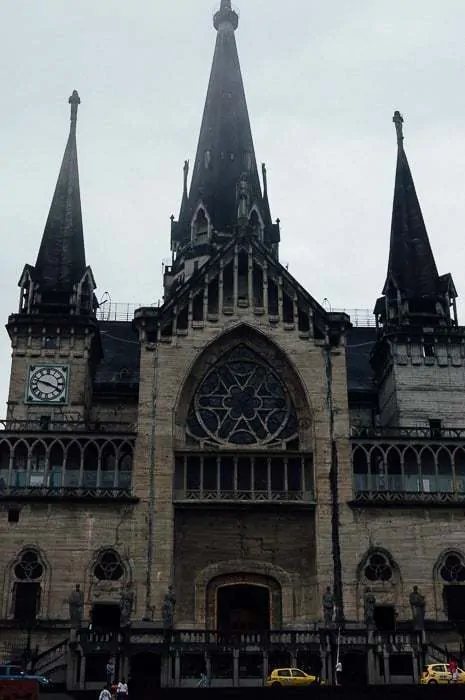 The cathedral is actually the third tallest in Latin America, and is a truly impressive sight.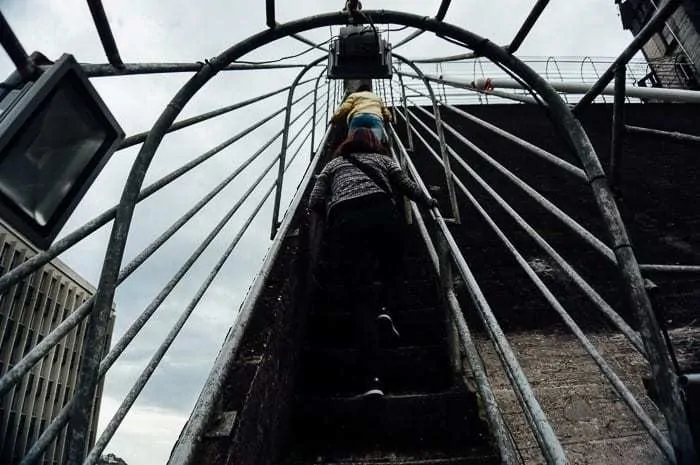 Even cooler though is the fact that you can head up to the very tippy top, by scaling nearly 400 stairs.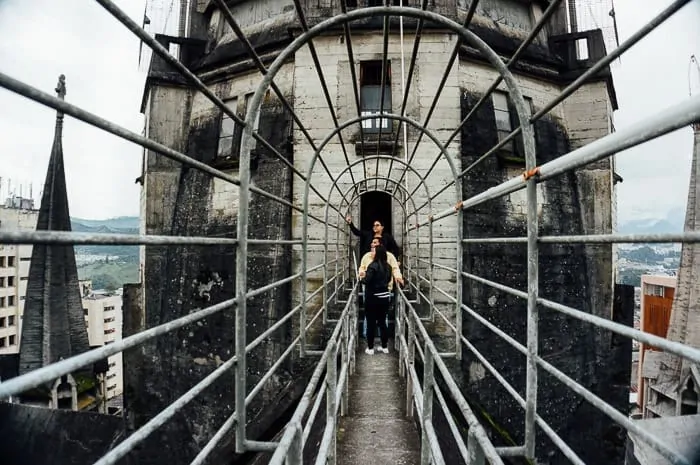 First you'll head up a windy spiral staircase, then outside and up the steep roof to access the central tower.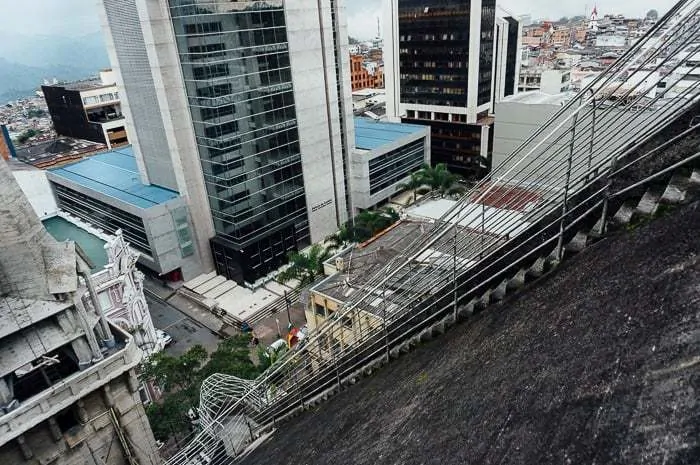 A more modern spiral staircase sits inside the main tower.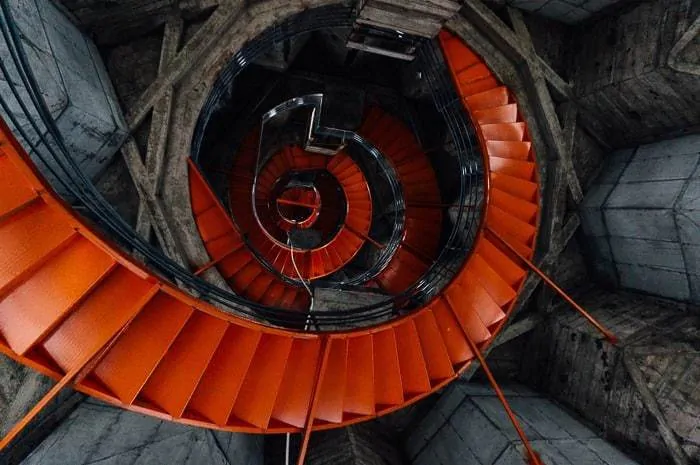 Which thankfully replaced the old rickety wooden staircase that they used to use.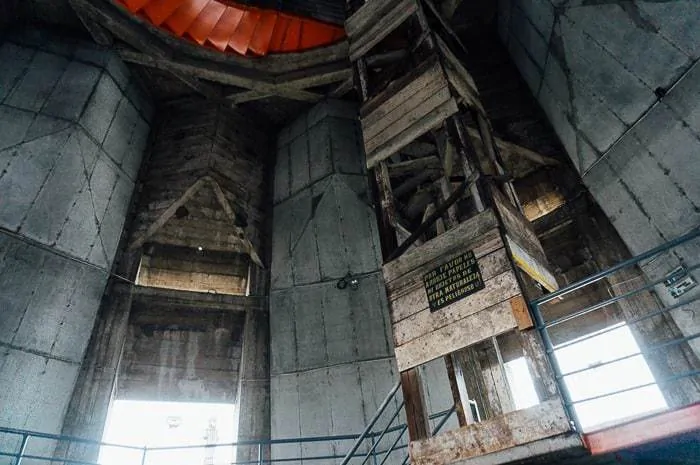 At the top of the cathedral you've got the absolutely best views of Manizales as the city stretches out all around you and drops off into the clouds.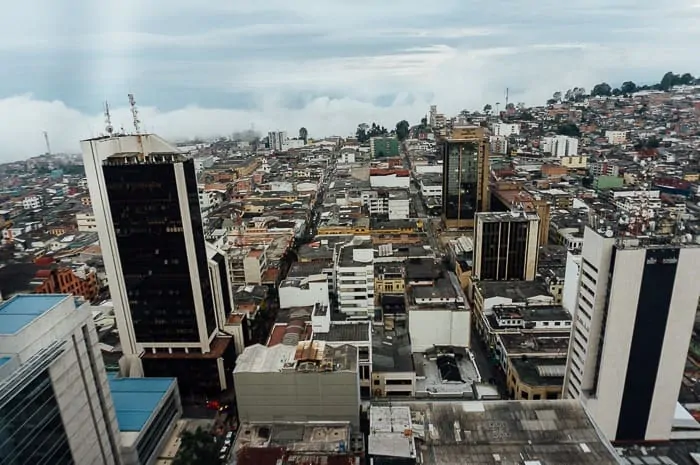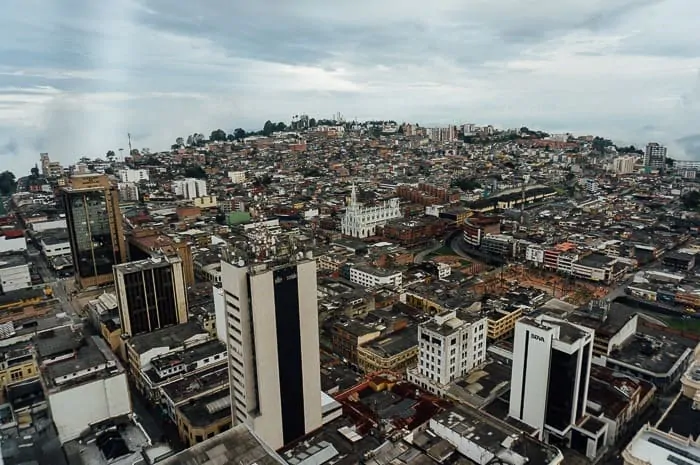 To go to the top, you have to go with a guide, but it only costs 10.000 pesos.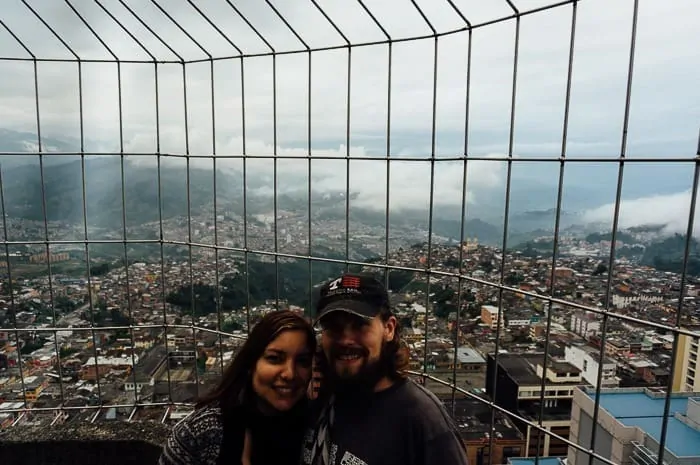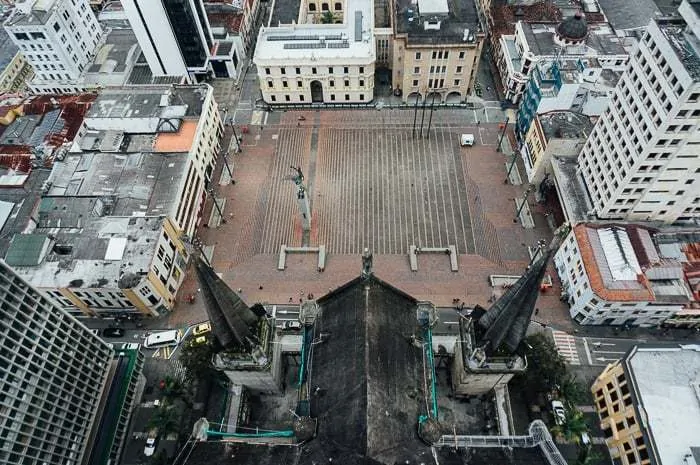 It's quite cheap and totally worth it!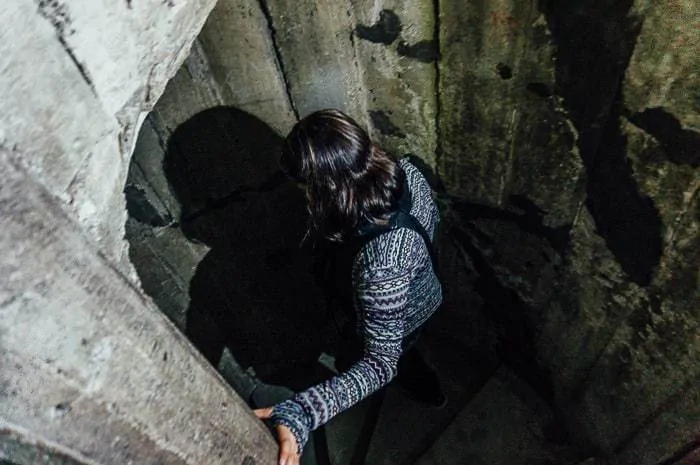 Visit Los Nevados
Los Nevados sits to the east of town, just a few hours drive from Manizales. From Manizales, most people go to access either Nevado del Ruiz (which is off limits past a certain point due to volcanic activity) or Santa Isabel, where you can walk on snow, in Colombia!
We tried to organize a trip up to the base of Nevado del Ruiz during our most recent visit, but they didn't have enough guests (minimum four) to make the trip.
I've been wanting to visit Los Nevados forever, so it was a disappointment, but it will have to wait for another trip.
Visits to Nevado del Ruiz run about 150.000 pesos and include meals, transport, and even a stop at the hot springs near the park entrance.
Trips to Santa Isabel cost about 180.000 and is a longer day and more strenuous climbing up to the snowline.
Either trip will push you with the altitude though.
Most tours go through Ecosistemas Travel, so give them a call to organize a trip.
Stroll Carrera 23
Carrera 23 runs east-west across the prominent ridge at the heart of downtown. Though it isn't pedestrian-only, it feels like it as the traffic moves slow and is one-direction.
Here you'll find lots of shops, restaurants, and public squares. It's a great place to stroll along, people watch, and grab a coffee.
I just love how the city drops away drastically in either direction.
If you keep heading east, you can walk all the way to the Zona Rosa, the fancy part of town with more restaurants and nightlife. It's a pleasant walk and highly recommended.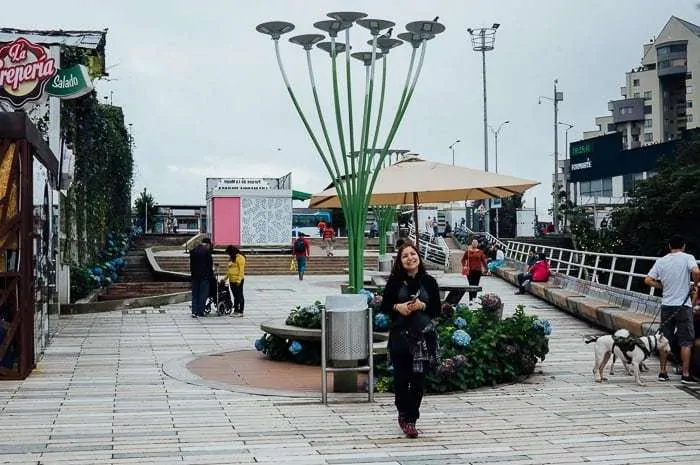 Eco-Parque Los Yarumos
Los Yarumos is located just north of the Zona Rosa, and was once accessible by cable car, which has been closed for a few years unfortunately.
Instead you can take a taxi from the Zona Rosa for about 5.000 pesos, or from the center for around 8.000.
Los Yarumos is an free eco-park which features a few awesome things that are worth a few hours of your time.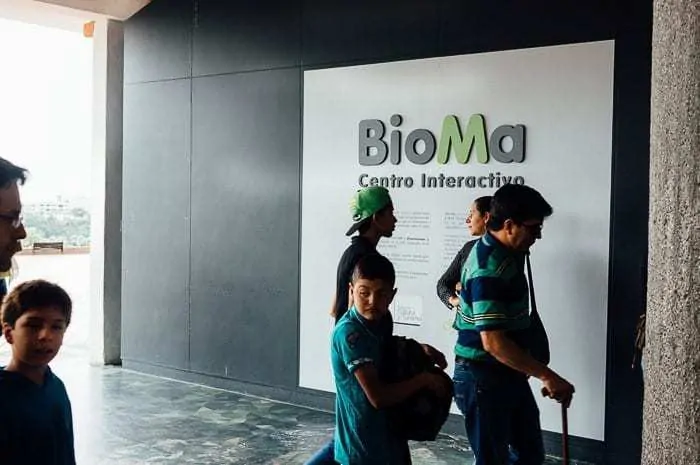 Namely the park features an awesome science museum called BioMa which is a guided tour (again, totally free) that features some high-tech interactive exhibits that deal with everything from pollution, wildlife, and space.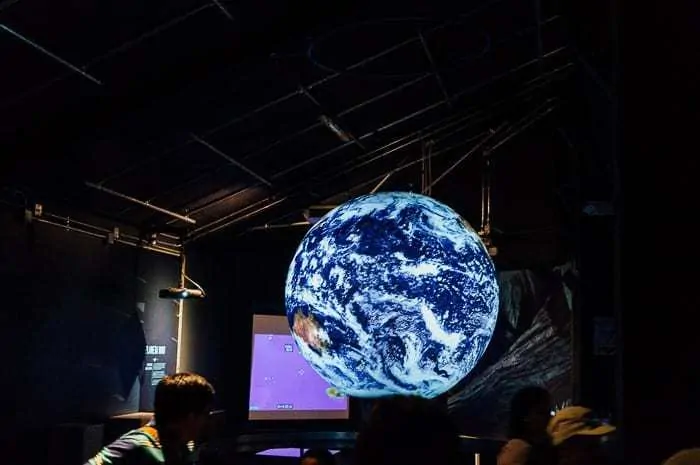 The museum is very well-done, and great practice for your Spanish.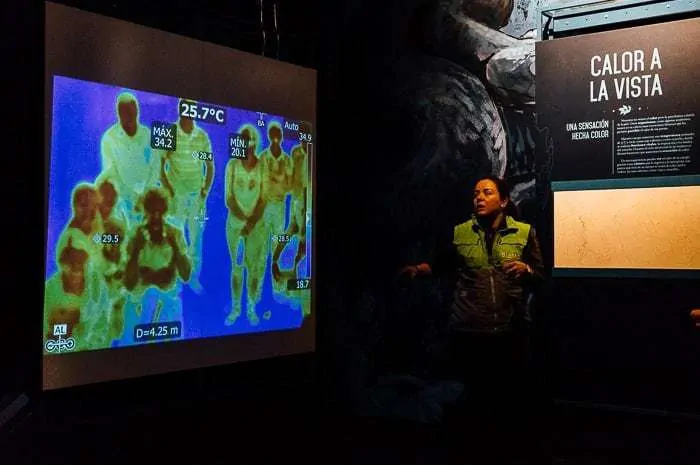 Los Yarumos — which is named after the tree — also has a short but cool hiking trail where you feel like you're in the midst of the jungle and you might see some tropical birds.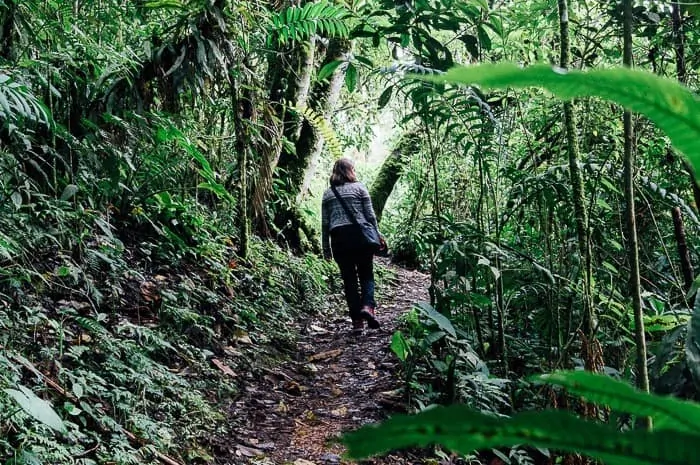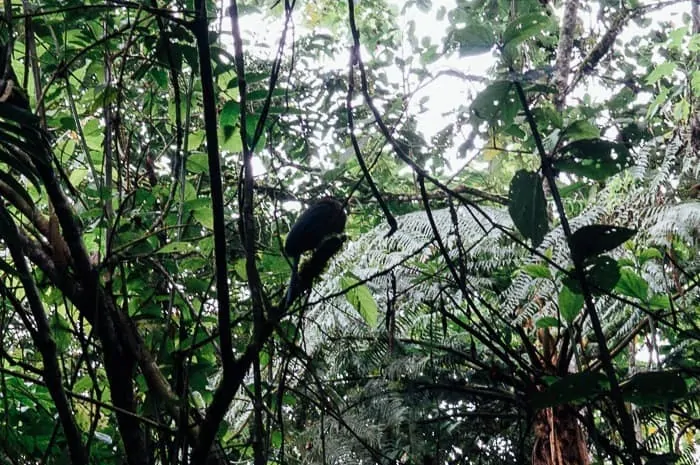 There are a few extreme attractions as well, but they cost money, like the canopy tour zip line for 18.000, or the slingshot.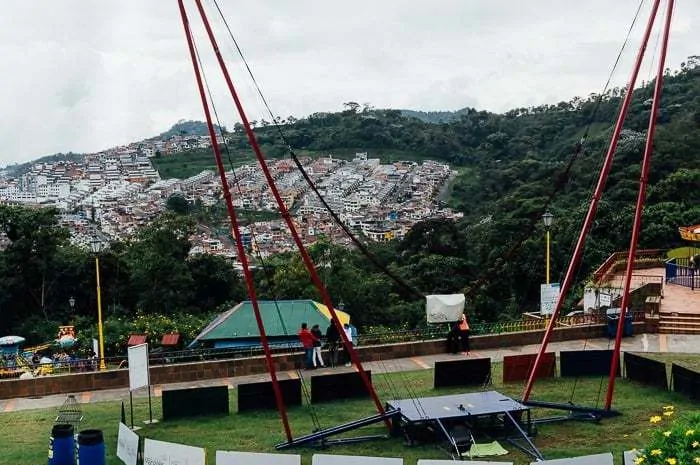 There are a number of attractions for little kids, as well.
Los Yarumos is a nice place to visit for a few hours, you can even bring a picnic lunch for a cheap day in Manizales.
Ride the Aereo Cable
The Aereo Cable is actually public transportation in Manizales to allow people from the low lying neighborhoods to easily access downtown (high on the hill), but it's a tourist attraction in its own right.
The gondola offers a great view of town from above — like I said, Manizales is all about awesome views.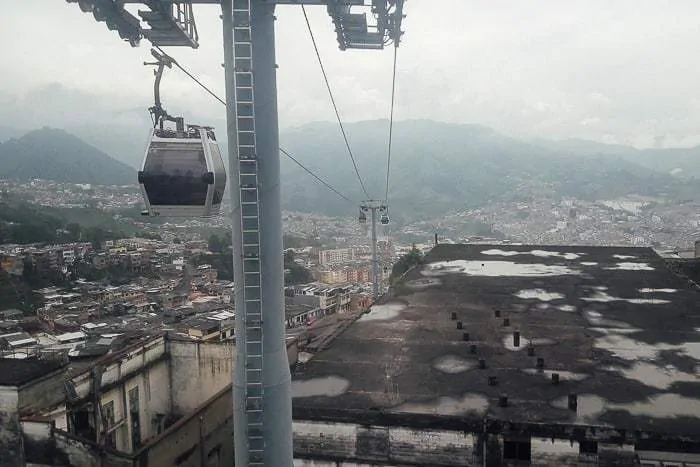 It's only 1.800 pesos per person, if you're coming from downtown, you can hop on and ride it down to the base (it's three stations in total) and just stay on to head back up the hill where you came from without having to pay again.
Getting Around Manizales
If you're arriving to Manizales by bus, you'll end up down in the valley, rather than downtown where you probably want to stay as a tourist.
Thankfully, you can just hop on the above mentioned Aereo Cable which connects with the bus terminal and then head straight into town.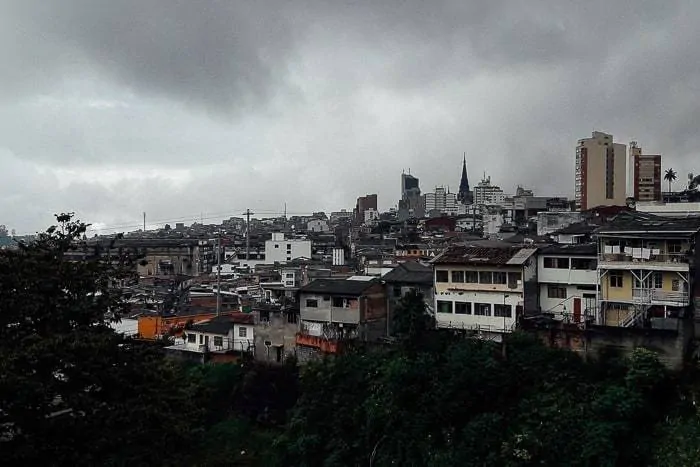 The station is located just a block and a half east of Parque Caldas. When you're downtown, the main drag is Carrera 23, that's where the majority of interest lies or along Carrera 22.
The town ends with Chipre on the west, or the Zona Rosa is located off to the east, at least half an hour walking.
Where to Stay in Manizales
I'd recommend staying downtown rather than the Zona Rosa (though I've stayed in both areas), just because there is much more of interest in downtown.
Most recently we stayed at Minga House, a small six-room guest house run by an extremely friendly local named Angy.
The house is old but offers up private rooms with a shared bathroom for just 45.000 pesos (for a couple). That price even includes breakfast — not just a simple breakfast but a big one with a Colombian fruit bowl, coffee, eggs, bread, and cheese.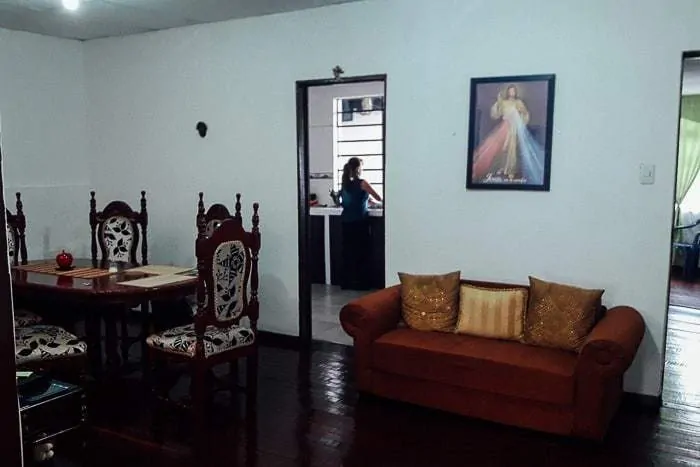 Minga House is an incredible find, but be sure to reserve your stay in advance since there are only a few rooms available.
The internet is fast and there's even a nice view from the back patio.
Traveling to Manizales on your next trip? Book the perfect room on Booking.com today, or if you plan to stay longer, I highly recommend looking for a place on Airbnb. And don't forget to purchase travel insurance for Colombia that will help protect you against illness, injury, and theft. I use and recommend World Nomads for its combination of coverage and affordability.
Read Next: Guide to Traveling to Colombia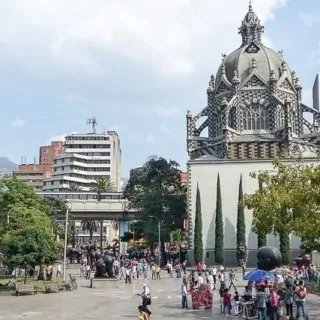 Colombia Travel Tips
Important tips and resources for planning an amazing trip to Colombia, based on my years of traveling and living in Colombia.
Tools
Colombia Trip Planning
Instructions
Book a cheap flight to Colombia with Momondo, or better yet, start travel hacking so you can fly for free. Traveling between major cities is much better by flying, trust me.
Plan a rough itinerary and how long you will spend at each destination. Use an itinerary planning service for custom recommendations and pick up Lonely Planet Colombia.
Work a little every day to teach yourself Spanish, you'll want to know as much as possible before you arrive.
Book cheap accommodation in advance, at least for the first destinations -- For hostels use: Booking, for cheap hotels use: Hotels.com, for apartments use: Airbnb.
Reserve your on the ground tours and activities through Get Your Guide.
Purchase travel insurance for Colombia with SafetyWing to protect yourself from illness, injury, and theft while in Colombia. VERY important. And be sure to read my article: "Is Colombia Safe?" for my honest opinion and safety tips.
Sign up for my free emails about planning a better trip to Colombia, and be sure to check out my comprehensive guide about traveling to Colombia.
Learn more money-saving tricks with my top budget travel tips.
Put together your Colombia packing list.
Enjoy this incredible country!
Notes
I hope this helped you plan your travels in Colombia! I know it can be a struggle to find accurate and on the ground information when traveling to a new place like Colombia, which is why I started writing so extensively about it!
If you have any questions about Colombia, budget travel, or anything else shoot me an email at ryan@desktodirtbag.com.
(I love getting questions! That is how I get ideas for my blog posts and what to write about!)
Recommended Products
As an Amazon Associate and member of other affiliate programs, I earn from qualifying purchases.
Share This
Did you enjoy this post about things to do in Manizales Colombia? Please take a moment to share it on Facebook, Pinterest, or Twitter.
The following two tabs change content below.