This article may contain
affiliate links
. If you make a purchase through these links, I will earn a commission at no extra cost to you. Thanks!
The companies below are my favorites budget travel resources because they are the ones that I myself use consistently, where I start my planning, where I make my purchases, and because they are easy to use, save me money, and offer great customer service when needed.
The next time you book a trip, start here in terms of planning and making reservations.
Trip Planning
Travel Destinations – Of course, I've written extensively about travel through the Americas, so start there if that's on your list. When I'm heading somewhere new I use:
Wiki Travel – A great crowdsourced and free way to get local travel information on many destinations.
Lonely Planet – My favorite of the many different guidebook brands. You'll find great tips for all sorts of off the beaten path parts of the world. If you don't want the weight, they've also got ebook versions which is handy.
Airfare
Momondo – Consistently returns some of the cheapest flights available, even internationally, because they feature lots of budget airlines as well.
Kayak – Kayak is usually one of my first stops for airfare searches originating from the U.S. and will help you uncover some great deals.
Skyscanner – I always search airfare through multiple sites to ensure I'm getting the best deal, and Skyscanner is one of my favorites.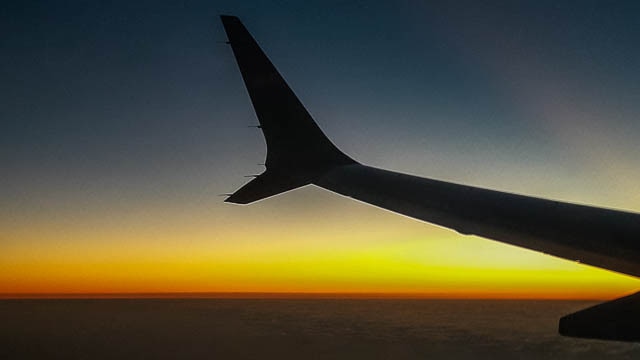 Honestly though, I try not to pay full price for airfare, like, ever. If you've got the time before your trip (at least a few months lead time) then get started travel hacking with airline miles which allow you save many hundreds of dollars.
If you aren't already familiar with this concept, then be sure to read my Travel Hacking 101 article ASAP and the dive into the rest of my many budget travel tips.
Accommodation
Booking – I used Booking a LOT for hostel or cheap hotel stays throughout Latin America. It's got a wide selection, solid reviews, and you don't pay until you arrive.
Orbitz – Orbitz is a favorite of mine for mid-level lodging, and they've got some cool benefits like Orbucks which can be earned on airfare or lodging purchases and be applied to future hotel stays. They've got extra benefits for frequent users like me, like reimbursement for checked bags or for TSA pre-check.
Hotels.com – Another great choice for hotel searches is the aptly named Hotels.com, which offers up a stay 10 nights, get one night free benefit.
Trusted House Sitters – Take care of people's homes and pets in exchange for a free place to stay, what's not to love?
Airbnb – Finally, Airbnb is probably my #1 choice for times when I just want my own lodging with a kitchen and a bit of privacy. Oh, and if you're a new user, you can save at least $20 on your next booking by signing up through my link!
Couchsurfing – Find a free place to crash in cities all around the world. Just be sure to be a good guest!
WWOOF – Volunteering with WWOOFing is a fun way to connect with local projects in exchange for room and board. I've done it a few times and it is a great way to stretch your budget and time in country.
Work Away – This is another great site for finding work in exchange for free room and board!
Activities & Tours
You don't have to book full-on, multi-day tours, but can get some pretty great activities organized in advance, whether it is sightseeing, walking tours, adventure activities, or culinary tours.
Get Your Guide – Book activities, tours, and day trips all over the world with this awesome site which offers up great pricing and plenty of options.
Travel Insurance
World Nomads – Yeah, nobody likes to think about things like sickness, injury, or theft, but it is better to cover yourself during your trip… Things do happen while traveling, unfortunately, so insurance is a MUST.
Share This
Did you find this list of budget travel resources useful? Take a second to share it on Pinterest, Facebook, or Twitter, thanks!