This article may contain
affiliate links
. If you make a purchase through these links, I will earn a commission at no extra cost to you. Thanks!
A central piece of the puzzle for my life of continuous travel has been by embracing travel hacking (read my Travel Hacking 101 article if you aren't already familiar) which allows me to rack up points for super cheap flights (basically free, but you pay taxes & fees) and free hotel nights. A key part of that equation is identifying and maximizing the best travel credit cards, ones that typically give you HUGE sign-up bonuses once you meet the credit card minimum spend.
Beyond the points though, there are a number of secondary benefits on many travel credit cards, ranging from things like no foreign transaction fees, free baggage check, elite status and upgrades, and so much more.
You don't have to be a full-time traveler to get benefits out of great travel rewards credit cards like these, indeed, even if you only travel once or twice a year on vacation, you can still save hundreds or thousands of dollars in expenses with just a little effort and planning.
Honestly, the amount of money you save is worth it for all but the super-rich, and even so, who doesn't like saving money? Even if I was super rich, I'd still try to rack up points and travel for free. You can get pretty luxurious too, with first-class flights (free) and upscale or luxury hotels (free)… We're talking flights that normally cost thousands and hotels that are normally hundreds per night.
If you travel and aren't travel hacking with the best travel rewards credit cards, then you are wasting money!
Let's get on with it…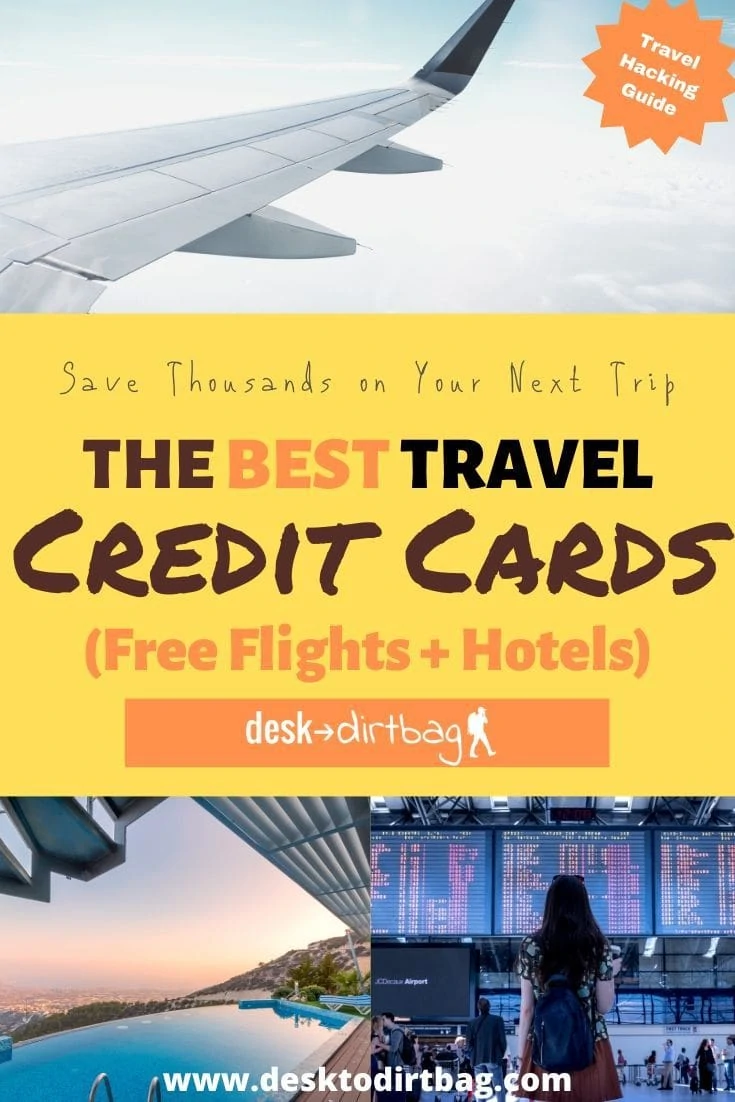 Best Overall Travel Credit Card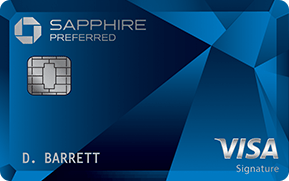 The Chase Sapphire Preferred (CSP) is pound-for-pound the best overall travel rewards credit card out there, in my opinion. For a low annual fee of just $95, you can get a ton of value out of this credit card.
Sign-Up Bonus: 60,000 Ultimate Rewards points after spending $4,000 in three months, which is equal to $750 worth of travel at Chase's standard redemption. But these points are transferrable to airlines like United, British Airways, Jetblue, and others, and hotel chains like Marriott, Hyatt, and IHG, where you can get MUCH more value out of each point. These flexible Ultimate Rewards points are a HUGE advantage compared to an airline or brand-specific card — although those are also worth pursuing at different times.
Point Earnings: With this travel card, you will earn 2x points per dollar on travel and restaurants and 1x on all other purchases. The "Travel" category is pretty broad, actually, including things like hotels and flights but also Uber rides, parking lots, and more. The restaurant category is obvious, but also includes food delivery services like Uber Eats. If you travel and eat out fairly regularly, you can really rack up the points here.
Additional Benefits: This card offers trip cancellation or interruption insurance, baggage delay insurance, trip delay insurance, purchase protection for lost or stolen items (up to $500 value and up to 120 days after purchase), and offer primary auto rental insurance. This card — and most on this list — have no foreign transaction fees, so they are well suited for travel.
With the Chase Sapphire Preferred, you will earn Ultimate Rewards points which you can also use to book travel through the Chase portal with a bonus of 25%, although you can usually get better value by transferring to travel partners at a 1:1 ratio and booking with them. But that does mean that you can book virtually any type of travel (hotel, flights, cruises, rental cars) using your Chase UR points, even if they are not with major chains that typically use points.
Annual Fee Analysis: To renew the card for a second year, you will need to spend at least $3,800 per year ($316 per month on average) on just restaurants and travel (and no other purchases) This will ensure, at minimum, that you break even with this credit card, but you can get even more value by transferring to partners.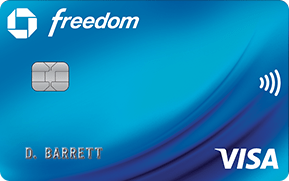 Important Note: Since this is a premium card, you can also get more value out of Chase's free cards like Chase Freedom and Chase Freedom Unlimited which are normally cash back cards. Instead, you can transfer those same points to your CSP card for even better value. To get the $200 cashback bonus (actually 20,000 points), you only need to spend $500 in three months.
The Chase Freedom offers 5x points on rotating categories every quarter (ranges from gas stations, cell phone bills, grocery stores, etc) and the Chase Freedom Unlimited earns 1.5x points on any purchase. To use either of the Freedom cards for travel points, rather than the $200 cashback, you need a premium card that has an annual fee like the CSP.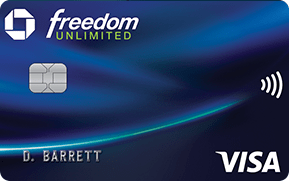 Both Freedom cards have sign-up bonuses of 20,000 points each which can then be used for travel — 20,000 is usually enough for a one-way flight which usually costs between $300-400, much better than the $200 cashback.
If you have all three cards you can maximize your points earning by placing all restaurants and travel on CSP, any rotating categories on the Freedom, and all other purchases on the Freedom Unlimited. This is the Chase Trifecta for personal credit cards.
Get the Chase Sapphire Preferred
Other Cards to Consider:
The Chase Sapphire Reserve (CSR) card for a long-time had been hailed as the best overall travel credit card, but the already steep annual fee of $450 per year was increased to $550 in 2020 with limited added benefits to international travelers, like myself, which is why my vote goes to the Chase Sapphire Preferred.
Sign-Up Bonus: 50,000 points after spending $4,000 in three months (less than the CSP above). These points are transferrable to airlines like United, British Airways, Jetblue, and others, and hotel chains like Marriott, Hyatt, and IHG.
Point Earnings: This card is like an enhanced version of the Chase Sapphire Preferred, offering 3x points per dollar in travel and restaurants, and 1x on all other purchases. If you dine out a lot and book a lot of personal travel (which includes things like Uber), then you can get a lot of extra mileage with this card.
Additional Benefits: The CSR card also offers a $300 statement credit toward travel purchases, effectively lowering the annual fee to $250. You also get a $100 statement credit for Global Entry or TSA PreCheck that is valid once every four years. You'll also get access to Priority Pass lounges across the world, which is a huge benefit, for sure.
You can redeem your points with a 50% bonus (compared to 25% for the CSP) when booking through Chase, although you get more value by transferring directly to partners, so this is somewhat negligible. You've got the same best in class insurance coverage offered by the CSP.
Annual Fee Analysis: As mentioned, the effective annual fee is basically $250 vs the $95 of the CSP. Of course, the Priority Pass membership is valuable if you'll be doing a lot of travel, and you can even get free food with the Priority Pass in airlines without lounges, but if we don't count the added benefits, you will need to spend a minimum of $5,555 dollars per year ($462 per month) on travel and restaurants (with no other purchases) to break even on the annual fee in subsequent years when redeeming at Chase's standard redemption.
Spending the break-even amount of $5,555 here rather than with the CSP would result in 5,555 more Chase UR points, so the 3x points instead of 2x points isn't necessarily a big deal unless you are really a high spender.
With the increased annual fee, the card added new benefits related to DoorDash meal delivery and Lyft rideshare. I think this is a pretty bad deal for international travelers, to be honest because neither company operates beyond North America making at a pretty questionable benefit for those of us who mainly travel overseas.
If the added benefit had been for Uber and Uber Eats which offer a more global presence, then it would be a no-brainer (for me). On the other hand, if you're based in a large city in the United States for most of the year and already use either service, then this may be a great added benefit for you, offering more than the $100 increase in the annual fee.
Get the Chase Sapphire Reserve
This card takes direct aim at the Chase Sapphire Preferred, offering transferrable miles to airlines like JetBlue, Avianca, Emirates, and more. The card offers a 50,000 sign up bonus after spending $3,000 in three months, and you earn 2x points on every purchase. This travel rewards card has an annual fee of $95 but it is waived for the first year. A great perk is a reimbursement for TSA PreCheck or Global Entry, something which costs up to $100.
These miles can be transferred at a 2:1 or 2:1.5 ratio, meaning you're earning 1 or 1.5 miles or points for every dollar you spend on the card, regardless of category, and the welcome bonus is actually worth 25,000 to 37,500 miles. The transfer ratio is what gets quite confusing for most people, but just realize that the bonus and the earnings are lower than other options. While this is a pretty decent card, but my vote still goes to the CSP above this one for the transfer ratios.
Get the Capital One Venture Rewards
Airline Specific Credit Cards
There are numerous credit cards for specific airlines that are also worth tapping into from time to time. I don't consider any one of them to be "the best" because they are limited to flights on that airline or their partners. But I do still sign up for them on occasion to supplement my point-earning strategy.
One of the best parts about the airline-specific cards is that they have huge sign-up bonuses for meeting the minimum spend requirement AND they usually waive the annual fee for the first year. You can always cancel the card before that time comes (put a reminder on your calendar).
If you have a particular airline that you mostly fly, then that would make sense to look at first, or if one airline has a strong regional hub near you.
Consider the Alaska Airlines Credit Card, American Airlines, United, Southwest (earn the companion pass to bring along another person at no charge), along with Delta or JetBlue. I've run through at least three different American Airlines credit cards in the past few years, racking up bonuses for free flights because they served me very well while living in Medellin, Colombia.
AAdvantage Aviator Red World Elite Mastercard: This is a great intro to travel hacking! Get 60,000 points, enough for an international round trip after making your first purchase and paying the annual fee of $99! It doesn't get any easier than this.
United Explorer Card: This card is different than many airline-specific cards in that it also offers TSA PreCheck or Global Entry reimbursement (the latter costs $100), which pays for the annual fee of $95 (but that is waived for the first year). You also can get 60,000 miles after spending $3,000 in three months, enough for an international round trip. PLUS, United has a great benefit called the Excursionist Perk, which can give you a free one-way flight in the middle of a round trip. It is slightly complicated, but for example, you could fly NYC to London, get a free ticket from London to Istanbul (free within the same region: Europe), and return Istanbul to NYC. Your miles go even further since that second flight costs 0 miles.
Best Hotel Reward Credit Card
There are a number of hotel reward credit cards that can provide you with some great extra benefits at check-in, including room upgrades, free breakfast, annual free nights, and more. Ultimately, the "best" hotel reward credit card for you is probably with the chain that you already tend to use. That being said, if you aren't particularly loyal to any one brand, I'd lean toward the Marriott credit cards.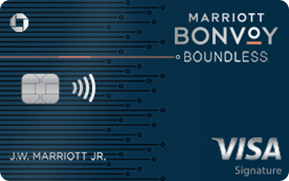 After the Marriott and SPG merger, Marriott is now the world's largest hotel chain, which gives it a significant advantage if you want points with options all over the world. Free nights and loads of points don't help you if there are no hotels in the area you want to travel to, which is a big reason why I stick with Marriott, the flexibility.
Sign-Up Bonus: The Marriott Bonvoy Boundless card offers 100,000 Marriott Bonvoy points after spending $3,000 in three months. As an example, 100,000 points is what I used recently to get five free nights in Manhattan, although it is slightly more expensive now.
Point Earnings: You will earn 6x per dollar on Marriott spending and 2x points per dollar on all other purchases for an annual fee of $95. You can expect the regular, mid-level Marriott properties to cost about 25,000-35,000 points per night.
Additional Benefits: The big one here that makes the card worth paying for in subsequent years is the annual award night certificate, allowing you to book any room that would normally cost up to 35,000 points. You can book a room that would otherwise cost $200-300 per night for the price of the annual fee, making for a nice splurge that you could use, at minimum, for a special occasion. This is a hotel card that definitely pays for itself upon renewal, rather than canceling before the annual fee hits as many of us do for airline-specific cards.
The card will give you credit for 15 elite nights, which gives you instant Silver status, and puts you within striking distance of Gold status at 25 nights (award nights count toward that total). Status isn't a huge advantage with Marriott (I've never gotten any room upgrades), but it has resulted in some nice surprises like elite lounge access and free breakfast at the Medellin Marriott with Gold Status.
This isn't exclusive to this credit card, but rather the Marriott Bonvoy loyalty program which allows you to get the fifth night free when booking four nights with points which make them go further like what I did in Manhattan. Obviously, without the credit card sign-up bonus, it would be very difficult to rack up enough points to get that many nights for free.
Get the Marriott Bonvoy Boundless
Other Hotel Travel Credit Cards
Again, depending on your hotel preference when traveling, you might want to go for another credit card like:
World of Hyatt: This is a favorite of many travelers (it is cited by many as the #1 hotel card) that offers some pretty great benefits with a chain renowned for customer service. You can get enough points with the sign-up bonus for 10 free nights a category 1 property, and they offer some excellent reward redemption rates that haven't been as devalued as other chains like Marriott.
Hyatt just has a very poor global presence. For example, they've got like 77 hotels in all of the Carribean and Latin America which is only slightly more than Marriott has in the state of Kentucky! Marriott has like 291 in Latin America and the Carribean, almost four times as many.
Hilton Honors Aspire: This is a high-end premium card with a $450 annual fee, with a number of really great perks that rivals something like the Chase Sapphire Reserve. You can more than makeup for the annual fee with this card.
IHG Credit Card: For a modest annual fee of $89, you can get a ton of points as a sign-up bonus, and also rack up crazy amounts of points for paid nights at IHG properties (Intercontinental, Holiday Inn, among others).
Best Business Travel Credit Card
Business travel credit cards can be HUGE for those who own a business (either traditional or online) BUT these credit cards are also available to you, as an individual, without an officially registered business.
Let me emphasize, you DON'T NEED a traditional brick and mortar business.
If you do any sort of freelancing, side hustles, or other endeavors that you are aiming to make a profit from, those can be considered a sole proprietorship and you could apply for a business credit card. In other words, you don't need to own a brick and mortar like a coffee shop or whatever to qualify for a business credit card!
It's important to be honest in your credit card application, but don't be scared off that you aren't up and running, making an income, or have a registered EIN (you just use your SSN instead). Getting a business credit card helps keep your personal and business expenses separate and can help you get access to funds to grow your business (especially those that offer 0% interest for a certain period of time). Of course, if you do have a traditional brick and mortar business, which often have higher expenses, you can really rack up the miles at a great pace.
Business travel credit cards are actually much more lucrative than personal credit cards, offering the chance to rack up way more miles if you can meet the minimum spend requirements.
Most business credit cards (at least the ones below that we'll be discussing from Chase) don't count against your personal credit and aren't limited by Chase's rule that you can't have more than five credit cards in the past two years, aka their 5/24 rule.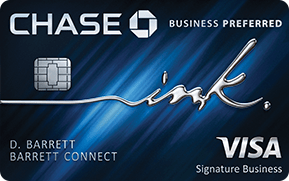 This is like sibling of the Chase Sapphire Preferred but for business, but maybe even a little better!
Here you can get an 80,000 point sign up bonus for spending $5,000 in three months along with an annual fee of $95 with the Chase Ink Preferred (CIP). This travel card earns Chase Ultimate Rewards points which you can redeem through the Chase Portal (this card also offers a 25% bonus like the CSP) like the personal cards above, or you can transfer these points to your personal credit card so long as the name and/or address matches.
Those 80,000 points are worth $1,000 in travel when booking through the Chase Portal (same as CSP redemption rates) or $1,200 at CSR rates. You can, of course, transfer these points to airline and hotel partners for even better value.
You will earn 3x points per dollar on travel (better than the CSP), shipping purchases, internet, cable and phone services, and advertising spending on social media sites like Facebook or Amazon.
Get the Chase Ink Business Preferred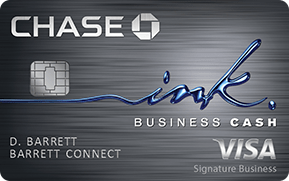 You can get a 50,000 point sign up bonus for spending $3,000 in three months on this card that has no annual fee. So long as you have a premium credit card — whether the Chase Ink Business Preferred or one of the Chase Sapphire cards — you can use these points for travel rather than cashback. Think of this card (and the next) like the Chase Freedom cards if you want the Business Card Trifecta.
This card earns 5x points per dollar on office supply stores, along with phone, internet and cable services. It also earns 2x points on gas stations and restaurants. 1x point on all other purchases.
The Chase Ink Business Cash has 12 months of 0% APR which can be a big deal if your business is just getting off the ground or has large purchases that you need to spread out.
Get the Chase Ink Business Cash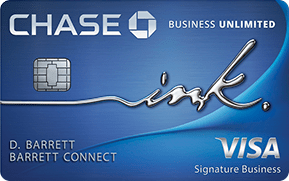 You can get another 50,000 points as a sign-up bonus for spending $3,000 in three months on this no annual fee card. Same deal as the above card, you can transfer these points for travel with a premium card.
On this card, you'll earn 1.5x points per dollar on any and all purchases. Like the Ink Business Cash, this card also has a 12 month 0% APR promotion, for a fee and interest-free loan.
The Chase Business Trifecta is to get all three, spaced out over time, allowing you to rack up 180,000 points in bonuses for meeting the minimum spend. This amount of points will definitely give you a few round trip free flights or hotel nights. If you combine the Chase Personal Trifecta (100,000 points) with the Business Trifecta (180,000 points) then you'll be sitting pretty for free flights AND free hotel nights.
Get the Chase Ink Business Unlimited
FAQ About the Best Travel Credit Cards
Won't this hurt my credit score?
Applying for credit cards can cause small short term blips, but in the long run, it will help your credit score if you are a responsible user (always set up auto-pay to pay the balance in full each month). It will help your score by increasing the total amount of credit you have available and if you don't max out the credit cards.
If you only have $10,000 of credit available, you've got it maxed out, and you're missing payments, then THAT is what hurts your score. Opening credit cards and using them responsibly will actually help your score. I have lots of credit cards and my score qualifies as "Excellent" meaning I get the best rates for other types of loans.
How many travel credit cards can you open?
You can open all of them, but not all at once, of course! And because of the minimum spend requirements, it makes sense to only open one at a time, every couple of months, allowing you to focus all your spending on one card. Once you meet the sign-up bonus requirements, you can go for another card.
Another thing to be aware of is Chase's 5/24 rule, meaning that you will be automatically denied if you have opened five or more credit cards from any provider within the last 24 months. Open your cards strategically and space them out so you can open more in the future once 24 months has passed. I keep a simple little spreadsheet with details that I update occasionally — upon opening a new card or canceling an old one.
Recap of the Best Travel Credit Cards
Your first choices should be the Chase Sapphire Preferred and the Chase Ink Business Preferred, then start supplementing them with additional cards as time goes on. Here's a quick recap:
So there you have it, a guide to my top picks or what I would consider being the best travel credit cards. Racking up points across different programs or having the flexibility of points you can transfer to partners really opens up your travel options, ensuring you can get the best deal.
You can also rack up points or miles by directing your online purchases through airline shopping portals, check out Cashback Monitor. Or you can sign up for a cashback site like Rakuten to reduce the cost of your purchases or earn American Express Membership Rewards points (I prefer the cash since I'm not big on Amex). All of these purchases can be double-dipped by getting bonus points for the portal and then paying with your travel rewards credit card. Rack up even more!
Happy travels!
Read Next: How to Meet a Credit Card Minimum Spend
Share This
Did you enjoy this post about the best travel credit cards? Take a second to share it on Pinterest, Facebook, or Twitter. Thanks!
The following two tabs change content below.