This article may contain
affiliate links
. If you make a purchase through these links, I will earn a commission at no extra cost to you. Thanks!
Travel hacking is one of the biggest ways to save hundreds, if not thousands, of dollars on your annual travel expenses. Thanks to travel hacking, you can take your annual vacation, virtually for free. If you aren't familiar with travel hacking, then be sure to first read my other Travel Hacking 101 post. In this post we will be talking about my favorite credit card minimum spend tricks, hacks, and tips so you can cash in on travel hacking.
One thing is true about the best travel credit cards with sign-up bonus offers, is that they always come with a stipulation that you must meet the credit card minimum spend in order to receive the points or miles. It doesn't matter if it is a hotel loyalty credit card like those from Marriott or Starwood Preferred Guest, or an airline credit card like those from Alaska Air, American Airlines, and so forth.
Credit Card Minimum Spend Tricks
In almost all cases (at least for the good bonuses), you will need to meet the minimum spending of $3,000 or $4,000 within a short three-month time frame. In return for meeting the minimum spend, you can expect to receive between 50,000 and 75,000 miles or points. This amount is enough for at least two domestic flights or one international flight (sometimes more), and in the case of hotels, is enough for at least a few free nights, depending on the category of hotel.
For example, I flew Seattle to New York City, stayed five nights, and flew New York City to Medellin at a cost of 30,000 points. The hotel stay cost 100,000 points for five nights, which I earned with a 75,000 point promotion and then built up the rest of the points.
Now, I'm a pretty frugal person, and it is safe to say that most people who are interested in travel hacking, aka flying for free or staying in hotels for free, are not too interested in going wild with shopping and going into credit card debt so they can save money on travel — that's why people like us have to take advantage of strategies or other credit card minimum spend tricks without being burdened by credit card payments.
Don't miss the FREE printable travel hacking tips at the end!
Credit card companies are offering these bonuses to suck you in, and you have one shot, and one shot only to meet the minimum spend requirement, so it is imperative that you do so, otherwise those bonus points are lost for that rewards credit card (you could apply again in the future though, after two years).
The first rule of meeting a credit card minimum spend requirement is to NEVER spend more than you can afford to pay off in full the next month.
That is the golden rule — as it makes no sense if you dig yourself into debt and start paying a bunch of interest or fees in order to travel with new credit card offers.
And obviously, if you already have credit card debt, you should NOT even think about travel hacking. Instead, go read my article about tackling debt.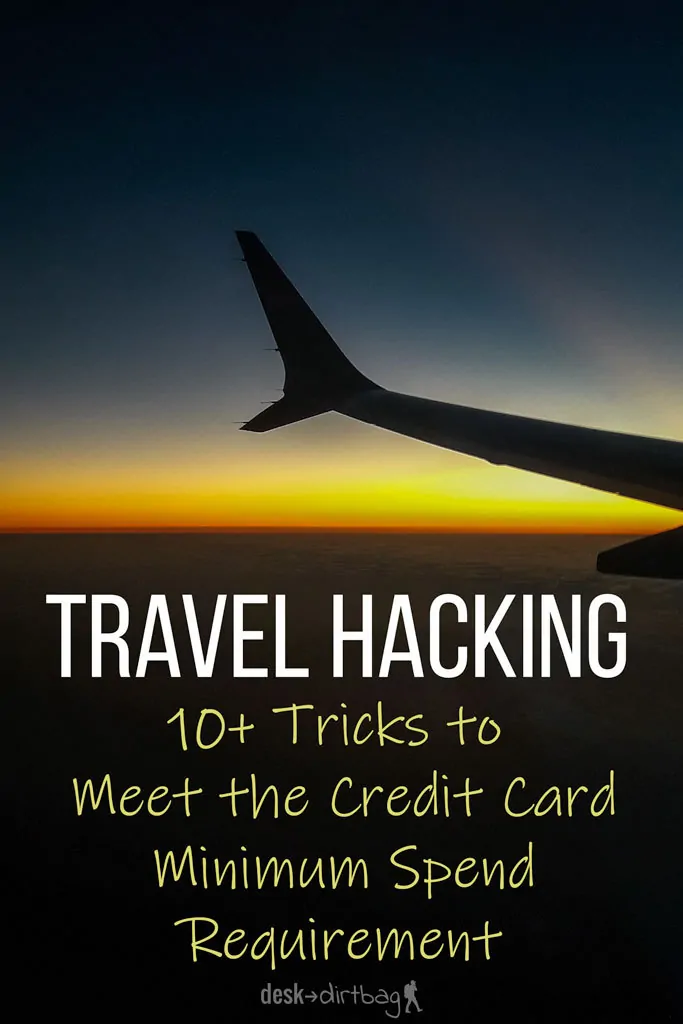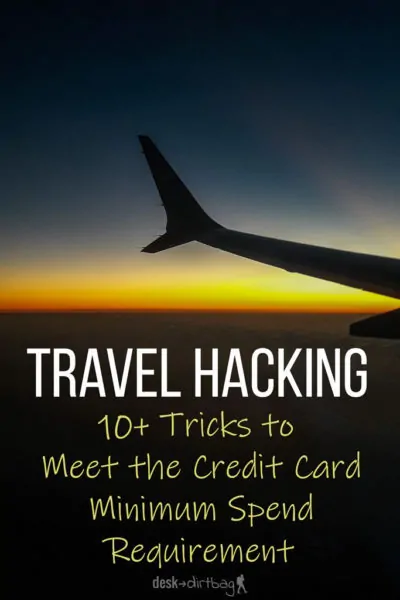 Let's say you've taken a look at the current best travel card offers and you have found the best bonuses currently available, signed up for the credit card, and now you need to meet the minimum spend within a certain period of time, we'll go with the pretty common example of $3,000 in three months.
But you may be wondering, "Now how do I manage to spend $3,000 within three months, Ryan?" Great question. $3,000 is a lot of money on a credit card in such a short amount of time. But it is important to remember that we are only talking about ALL charges on the card and not an EXTRA $3,000 of out-of-pocket expenses.
That means you need to average $1,000 per month in spending, or in the case of a $4,000 minimum spend, about $1,334 per month.
Even someone like me, someone who lives and travels on the cheap, can find ways to meet these minimum spends without buying anything that I wouldn't have otherwise bought, or spending money that I wouldn't have otherwise spent.
Let's talk about a few tips and tricks on how to meet that credit card minimum spending requirement.
1. Regular Spending
First and foremost, put ALL of your regular spending on the card from your groceries to your gas to your cell phone bill. Everything. You will be surprised at how fast your spending adds up when you account for your regular monthly expenditures.
This means that you should stop using cash, checks, and bank transfers unless it is otherwise impossible.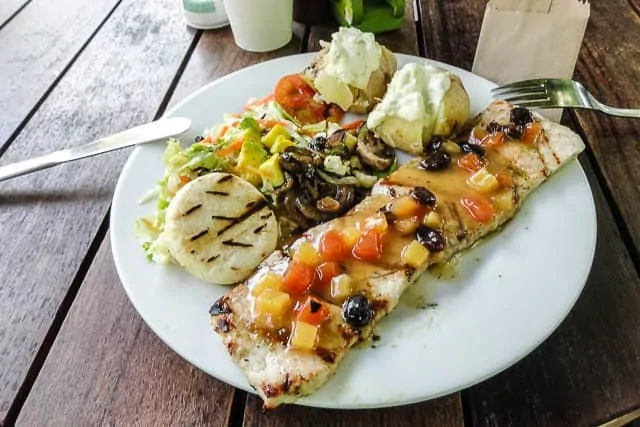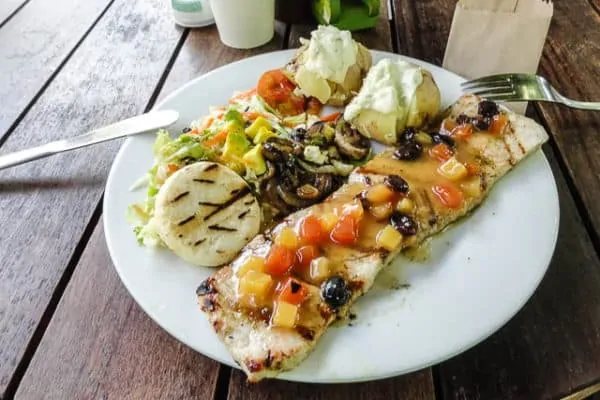 A few examples of expenses that should be placed on your credit card are:
Gas
Food and dining out, including coffee
Cell phone bill, wifi bill, cable bill
Groceries
Netflix
Memberships to the gym, delivery or subscription services like newspapers
Insurance
2. Plan Around Big Purchases
If you have any big purchases pending in the near future, plan your credit card applications around that, that way you know that you will have an easier time meeting the minimum spend requirement.
Big purchases in this context could be anything really, so long as it is a big-ticket item that you know you are going to have to purchase within three months. It doesn't have to be so big as to cover the entirety of the minimum spend, but it could be just enough to help put you over the top.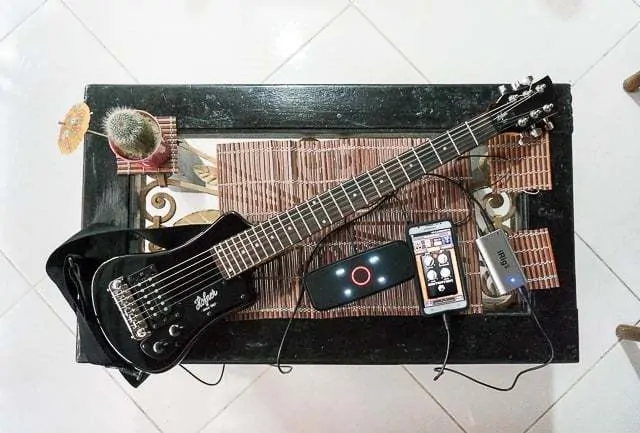 Examples could include purchasing pricey electronics like TVs, cameras, computers, cell phones, or any already planned travel like airlines, hotels, etc (you can use your current vacation spending to get your next one for free).
Let's say you are planning to purchase a car, rather than paying in cash, you could put the downpayment on a credit card and get free travel out of the deal.
Also think about things like auto repairs, home improvements, wedding expenses, and whatever else you are looking at spending a lot of money on.
When I was planning to return from Argentina and shipping my truck back to the United States (after driving from Seattle), I applied for a card and paid for the shipment and flights on my new Marriott card, which got me most of the way there to meet the minimum spend requirements.
With those points, I was able to book five nights in Manhattan for FREE! That credit card also gives a free annual night certificate which you can use for numerous upscale or luxury properties, like when I used mine at the Medellin Marriott Hotel.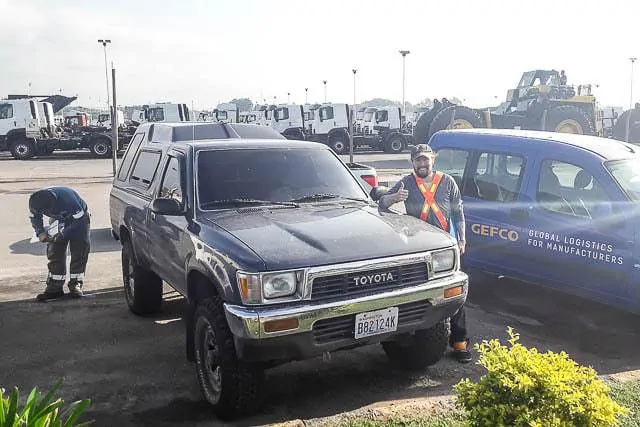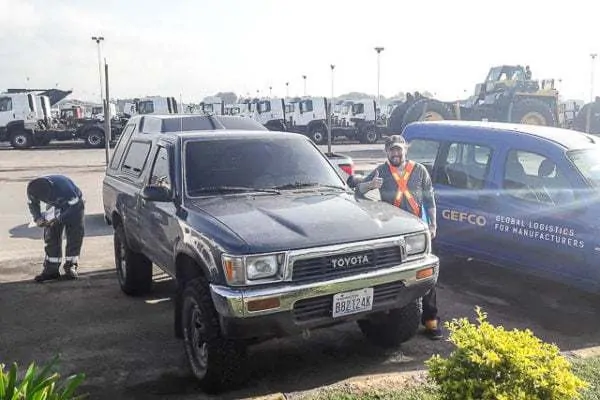 3. Help From Friends and Family
Another obvious credit card minimum spend trick is to just volunteer to put some large expenses of good friends or family on your card to help you reach the minimum spend and then have them pay you back with cash or check.
If it is a member of your household, you may even want to add them as an authorized user so their spending will help you meet the goal.
Obviously, you should only do this with people that you trust.
4. Pick Up the Tab
Likewise, if you are going out for dinner or drinks with friends or family, be the person to volunteer to pay the tab and then collect the money by cash, check, etc.
This type of spending is particularly effective, not just for the credit card minimum spend requirement, but also for certain cards that get 2x 3x or 4x points on dining spending. Because obviously any spending you do when trying to meet the minimum spend also counts in terms of racking up points in the normal form beyond the large bonus.
5. Manufactured Spending
You can also meet the minimum spend requirement by spending money without really spending money, which is known as "manufactured" spending. This is probably the ultimate of the credit card minimum spend tricks!
What I mean by that is there are a few nifty tricks out there where you can meet your minimum spend requirement for credit cards without actually kissing that money goodbye. You're essentially just moving money around for little to no cost in order to get those miles.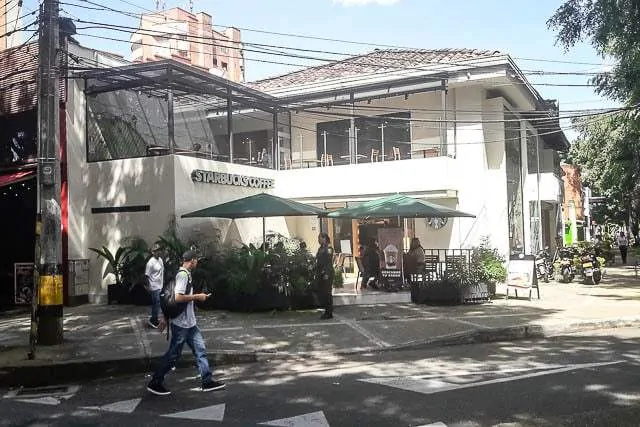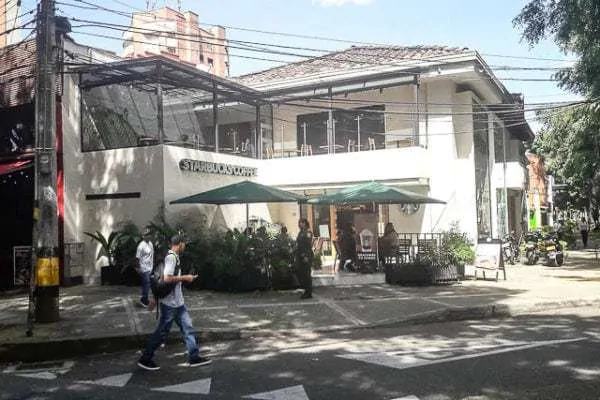 The tactics change with time, but one common tactic is to buy gift cards from retailers for places you frequent. For instance, let's say you love Starbucks: you could buy yourself a couple $100 gift cards during your minimum spend period and then use those gift cards over the next year.
Essentially you are just floating yourself a loan in order to meet the spending requirement.
This can be done with Amazon gift cards, gas cards, restaurants, and so on and so forth. It can even be done with generic Visa gift cards which can be spent on anything, and in turn, some people will buy money orders with those cards and then deposit them back into their bank account, although there are fees to buy those gift cards and some people have mixed results when buying money orders with a prepaid visa.
People even send money on PayPal (eating the credit card processing fees) in order to meet minimum spending requirements.
6. Holiday Gifts
Consider applying for credit cards when you know you will be shopping and spending more money than you otherwise would be. Holidays are one of the most obvious times to apply for credit cards with large bonuses, but the same could be said for any other similar occasion, whether it is birthday gifts, anniversary gifts, etc.
You could also just do this shopping in advance, by buying these items for the coming year during your minimum spend promotional period.
Oh, and don't miss out on my gift guide for some cool ideas to purchase for you or a loved one.
7. Charitable Contributions
Of course, you could also make charitable or religious contributions with a credit card in order to help you meet the minimum spend.
Another common tactic includes making microloans via Kiva to a needy entrepreneur in a developing country. While the repayment rate is high, there is always a chance of default, so it's best to consider it more like a donation (in other words don't loan what you can't afford to lose).
7. Pay Your Rent or Mortgage
Online services like Plastiq allow you to pay for those regular bills which do not normally accept credit cards. This means that you can pay your pricey rent or mortgage with your credit card which will go a long way in helping you meet the minimum spend requirement. Although they no longer accept mortgage payments with Visa or American Express.
They do charge a 2.5% transaction fee. But if you do the math on a worst-case scenario of paying 2.5% on all of a $3,000 minimum spend requirement (unlikely since you should be doing some of the other things we talked about above), then you would pay $75 in fees. Which is still pretty good considering you can get a value of hundreds or even thousands of dollars out of those points.
I'd still happily take thousands in free travel for an extra fee of $75!
8. Prepay Your Bills
For some bills, like your utilities, cell phone bills, internet bills, and so forth, you can often prepay or overpay your bills in order to have a positive credit which will be deducted from future bills.
This is another good way of floating yourself a loan in order to meet the minimum spend with a short period of time.
So long as you can pay the credit card balance in full when the bill comes due, you are good to go, and you've reduced your out of pocket monthly expenses in the future.
9. Pay Your Taxes
Whether it is your Federal or state income taxes, property taxes, or other taxes, you can make often make these sorts of payments by credit card with a small associated processing fee, such as that mentioned with Plastiq. While the Federal government doesn't accept these payments directly, they have licensed several payment processors which charge around 2%.
For normal spending, in terms of paying bills with a normal travel rewards credit card for points, these fees usually are not worth it in terms of trying to rack up points. But these small fees are definitely worth it if it means the difference between getting or not getting a big sign up bonus.
Again, a worst-case scenario of $4,000 with an extra 3% in credit card processing fees, like you could do with PayPal for instance, would cost $120 in fees. Still a worthwhile trade for hundreds or thousands in travel rewards. Just make sure that these types of transactions aren't being categorized as cash advances (a quick Google search should tell you).
10. Start Reselling
One very easy, albeit slightly risky, way to meet your minimum spend requirement is to buy and resell items. Simply put, you purchase items with the credit card and then resell them (new in box), even if it is just at cost, through online marketplaces, whether it is eBay, Facebook, Craigslist, or so forth.
Of course, you don't want to lose money, certainly not any more than around 3% (like in other strategies), but some people are able to sell things above cost and turn a small profit. Turning a profit and getting points is definitely a win-win.
Try to purchase hot items that are easy to sell, particularly if you can find good deals through coupons, discounts, sales, and so forth. Be sure to use cashback sites like Rakuten to get a bit of extra cushion on your resell purchases.
Holidays are a particularly popular time since that is when buying fever tends to set in.
Just Start Travel Hacking
So, as you can see, while spending $3,000 or $4,000 dollars within a few months might seem like a daunting task, it is easily doable for most people thanks to these simple credit card minimum spend tricks, so long as you use a little bit of planning and strategy in terms of when to apply for a great travel credit card offer, and then concentrate on maximizing ALL of your normal, existing spending onto the new card.
That's obviously not the end of my travel hacking adventures either, because there is always another great opportunity out there.
If you have a small business, you can find even more opportunities to capitalize on travel bonuses that apply to business credit cards and for which you can place all of your related business expenses in order to meet the minimum. You don't need an established small business, indeed, any small side hustle like selling on eBay could qualify you for a lucrative business credit card! I go into more detail in my guide to the best travel credit cards.
My final tip is to automate your finances, meaning that you will automatically pay off your credit card bill(s) in full, each and every month without missing the due date and incurring late fees or other penalties.
For the past 10 years or so I've been using Mint.com to provide a full overview of my finances and keep track of bills. But again, I put my finances on autopilot as much as possible, just doing quick reviews on a weekly basis (hello, Finance Fridays).
Read Next: Travel Hacking 101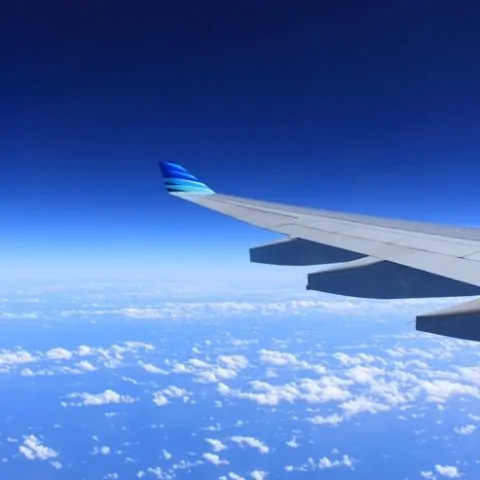 Get Started Travel Hacking
Travel hacking is quite simply the best way to reduce your travel expenses, travel on a budget, or even just to take a free vacation every year.
Tools
Travel Hacking Credit Cards
Stay Organized
Learn More About Travel Hacking
Instructions
You should already have a good handle on the fundamentals of personal finance, including not carrying a balance on any consumer debt before you get started. Free travel via travel hacking ONLY makes sense if you aren't paying high interest to get it! Review my article about conquering debt if you need it.
Identify your travel goals and timeline, including whether you are targeting free flights or free hotel stays to start with, what airline network best services either your local airport or your dream vacation.
Find the best credit cards for travel hacking that will help you meet your goals. I love the Barclay AAdvantage, Chase Sapphire, and Chase Marriott Rewards cards.
Apply for your new credit card before any big expenses (existing travel, electronics, auto repairs, taxes, etc) and put all of your recurring bills or other expenses onto the new card. Read more about credit card minimum spend tricks.
Put a note on your calendar 11 months from now about the upcoming annual fee, this will ensure that you can call to either cancel or downgrade the card before the fee hits if you want. I use Google Calendar for this.
Sign up for Mint.com (free) to track your spending on this new credit card to ensure that you meet the minimum spend. Mint is also a great way to help manage your personal finances in general.
Join Award Wallet to keep track of your points and miles across all loyalty programs to ensure that you don't forget about them and accidentally let them expire.
Keep maximizing your point earnings by joining airline dining programs, using the airline shopping portals, and double-dipping on points by buying gift cards for upcoming purchases.
Enjoy your travel hacking lifestyle and the ensuing free vacations! WARNING: it will make you NEVER want to pay full price again in the future.
Notes
I hope this helped you get started travel hacking! I know it can be confusing when you are just getting started, which is why I started writing so extensively about it!
If you have any questions about travel hacking, budget travel, or anything else shoot me an email at ryan@desktodirtbag.com.
(I love getting questions! That is how I get ideas for my blog posts and what to write about!)
Recommended Products
As an Amazon Associate and member of other affiliate programs, I earn from qualifying purchases.
Share This
If you enjoyed this post about credit card minimum spend tricks, please take a moment to share it on Pinterest, Facebook, or Twitter. Thanks!
The following two tabs change content below.