This article may contain
affiliate links
. If you make a purchase through these links, I will earn a commission at no extra cost to you. Thanks!
You've probably heard someone mention this thing called "travel hacking" and then you thought to yourself "what's travel hacking?" If you were lucky, they went on to explain how amazing it is if you like to save money while traveling, but even still, you were left with plenty of doubts or questions like what is travel hacking? Is travel hacking legal? Is travel hacking worth it?
Well, hang tight, we are going to be covering all these common travel hacking questions and much more in this travel hacking FAQ…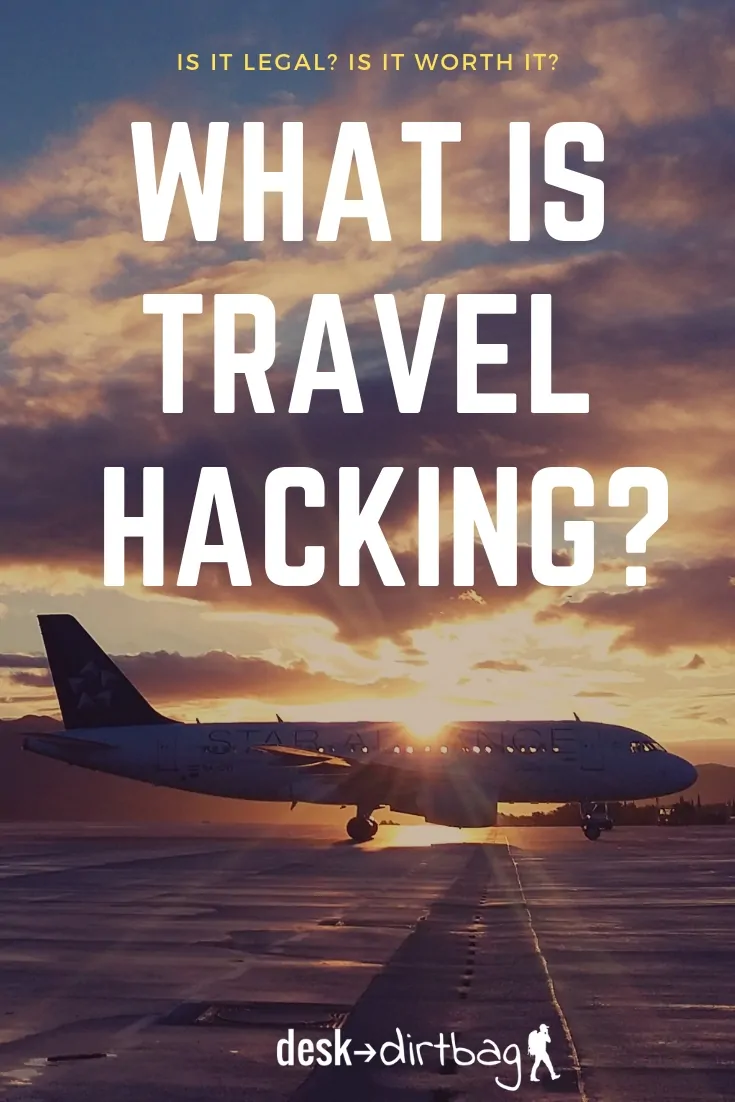 What is travel hacking?
Travel hacking is the act of utilizing a few strategies and shortcuts (aka hacks) in order to quickly rack up lots of free airline reward miles or hotel loyalty points so that you can exchange them for free flights or free hotel nights. How travel hacking works most often is that you can take advantage of credit card promotional offers which provide you with a huge bonus, one that is typically good enough for a free round trip international flight or two domestic flights.
For those just getting started, check out my article about how to start travel hacking with my #1 easiest travel hacking recommendation to get you started (but without the free flight) or check out travel hacking 101 to find out specifically how to do travel hacking for your first free flight.
Don't miss the FREE printable travel hacking tips at the end!
Does travel hacking work?
YES. This is no scam and no joke. Travel hacking works! Although it is important to note that travel hacking is easiest for those from the United States as these are where you will find the generous credit card sign up bonuses (but if you are from another country or don't want to use credit cards, jump down to the section about other ways to travel hack).
I've gotten numerous free flights, my mom has gotten numerous free flights. I've booked free flights for me and my girlfriend. I've been doing this for years, and I don't have any plans of stopping yet.
One of my biggest recent redemptions was for a flight two and from New York City (from Seattle and then to Medellin, Colombia) with miles and then got five free nights in downtown Manhattan, which should have cost me upwards of $500 per night!
The bottom line is that if you like to travel, you should be looking to start travel hacking!
Is travel hacking legal?
The name is a little nefarious… Hacking. We think about illegally breaking into someone's data or stealing something, but travel hacking has nothing to do with that. The word hack just means shortcut, in the same vein as life hacks or other cool short cuts that will make your life easier, allow you to save more money, or just do things quicker.
Remember, travel hacking is perfectly legal and companies are willingly offering these promotions to new customers…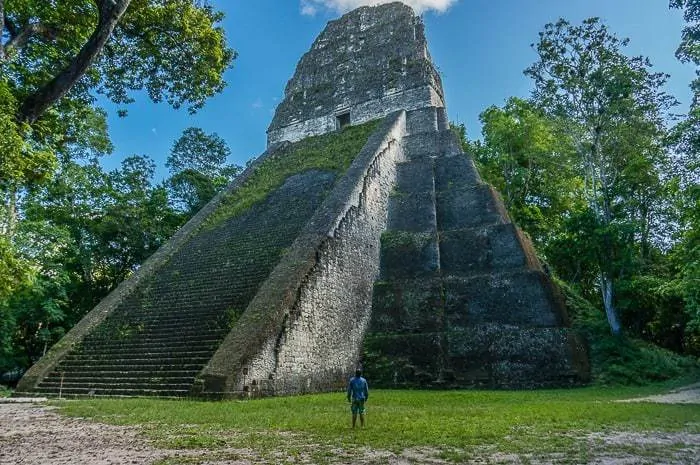 Is travel hacking worth it?
One of the biggest questions I get is whether or not the time that you have to invest in planning a travel hacking strategy is "worth it" in the end for the free flights… For me, the answer is an overwhelming yes! There are two parts to this which we will have to address, both the earning the free miles and the using the miles to book your flight.
First of all, in terms of earning miles:
If you are a person that doesn't earn a lot of money and/or spend a lot of money each month, then you will need to plan your application strategically in order to meet minimum requirements. Thankfully, there are some credit card minimum spend tricks that will help you get there even if you DON'T spend a lot of money each month. I'm in this category, and I make it work!
If you are a person that earns a lot of money and/or spends a lot of money each month, you can easily take advantage of travel hacking, often without much planning or thinking, just periodically checking in to ensure that you are on pace to meet the target.
Second of all, in terms of booking your flights once you have the miles:
It is as easy as booking a normal flight… You just log into your account, search for an award purchase on the date(s) you will go, and it will display a calendar with the prices displayed in miles, rather than dollars. Each date will usually have a number of different possible flights, and you can find the cheapest price in terms of miles if you have a bit of flexibility.
My process is to search as an award flight to see how many miles it costs, then I will hop over to Momondo and search the same dates to ensure that there aren't super cheap flights. I don't want to "waste" my miles on an otherwise cheap flight when I could get more bang for my buck on an expensive flight.

EXAMPLE: You can divide the regular price of the flight, say $750, by the number of miles required, say 40,000, for a result of .01875 (aka 1.875 cents per mile). Redemptions approaching two cents per mile are a good value, while those closer to 1 cent (or below) would be best to buy outright rather than use miles. For another example, a flight that normally costs $400 for 40,000 miles would be 1 cent per mile, not the best use of your miles.
There is nothing really complicated about basic travel hacking, although you could go into a new world of complication if you want to. Generally, though, I don't bother with that.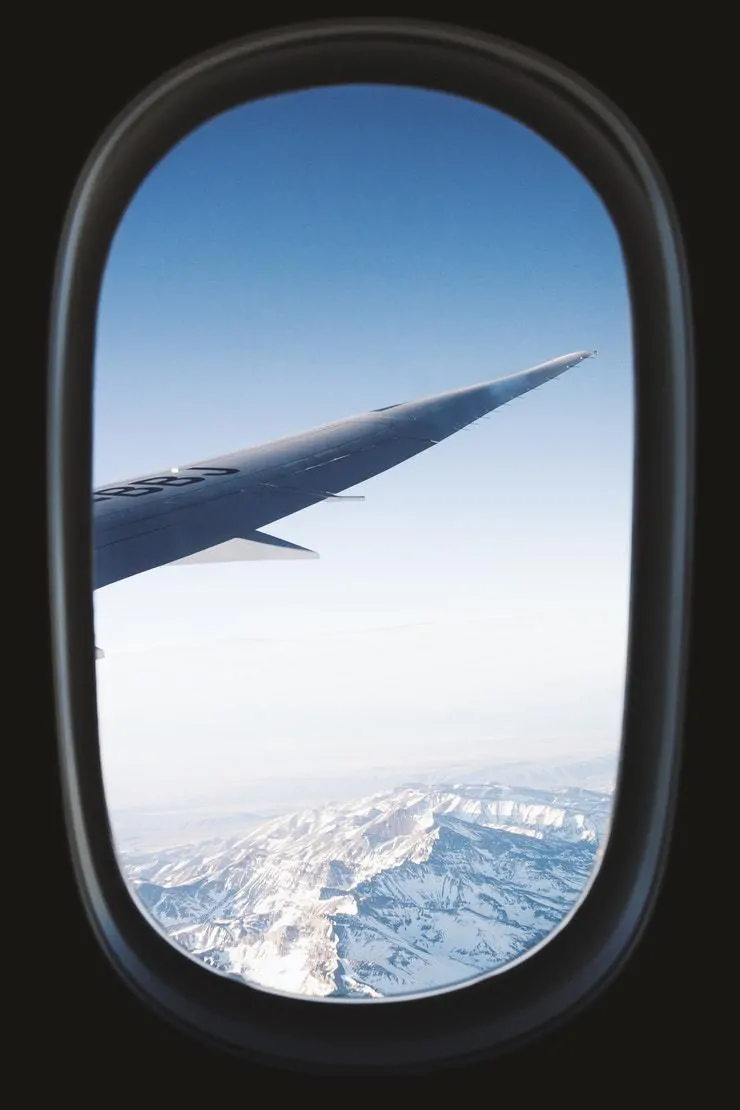 Am I limited to flights with the same airline as my points?
No, this is something that many people unfamiliar with frequent flier miles misunderstand. If you have miles with Alaska Airlines, you are not solely limited to the cities where Alaska Airlines directly flies.
For example, when I've traveled from Seattle to Medellin using my Alaska Air miles, that is to a destination that Alaska does NOT fly, because they definitely don't fly all the way to South America.
All airlines belong to a network of partner airlines, both foreign and domestic. Alaska, for example, is partnered with British Airways, Emirates, Korean Air, Qantas, Delta, American, and a number of others.
There are a few major networks of airlines, and the casual travel hacker probably doesn't need to dig in too much, just search for the partner airlines of the card you are looking to apply for and make sure you can get to the part of the world you want to go to. If you are just getting started, focus on an airline that commonly serves your local major airport.
It is important to note that miles are not transferable between frequent flier mileage programs, so while Alaska and American are part of the same network, you cannot combine 10,000 miles from Alaska with 30,000 from American to get that 40,000-mile reward ticket. It is far better to have lots of miles in one or two carriers than having a few miles spread across many different carriers.
There are great travel credit cards like the Chase Sapphire which ARE transferrable. In this case, you are earning Chase Ultimate Rewards points which can be transferred on a 1:1 basis to different airlines or hotels, which is an excellent place to focus your travel hacking efforts.
Read More: Best Travel Credit Cards
What if I don't have enough miles for a round trip?
You can still use miles to purchase a one-way flight and then buy a separate one-way flight with dollars. Be sure to research the dates of both legs of your flight and use the miles for the more expensive ticket.
In some cases you might have enough miles for one way flights on a few different loyalty programs, in those cases, I just book two separate one-way flights with points in order to complete the round trip.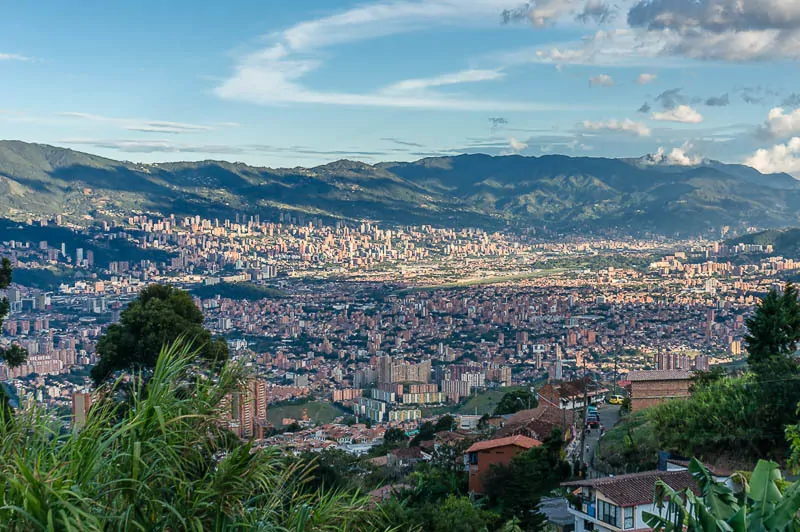 Do I have to have a good credit score to start travel hacking?
Yes, you do have to have a good credit score (typically 700 or higher) to take advantage of travel hacking like this. If you have a bad score, you probably have had enough financial problems and shouldn't be taking on another credit card anyway. Get your financial house in order, rebuild your credit, and then give it a shot.
Travel hacking is only for those who are already responsible with debt, otherwise, you will end up getting charged fees or interest which would make these free flights end up costing much more.
If you are in debt, then read my article about how to conquer debt mountain.
Do I have to use credit cards to get free flights?
No, but credit cards are the fastest and easiest way to rack up major miles. Other popular ways to get miles include shopping online through the airline portals where you can get 5x, 7x or even 20x bonuses for every dollar you spend with popular online merchants.
If you are going to do any shopping, you should definitely consider doing it online and check out your mileage program to see if you can get the product along with a free mileage bonus by using their shopping portal.
For instance, with American Airlines I can shop with Backcountry.com, a popular outlet for outdoor gear, and get 7 miles per dollar. If I'm going to be buying a $300 sleeping bag, I'd rake in 2,100 miles just for shopping through the airline portal.
You can even double-dip for miles… Go through the shopping portal and buy an e-gift card while getting the points bonus above. Then go back in and use that gift card to purchase what you needed while getting the points bonus a second time. You've effectively doubled your points for a little extra work.
There are also websites like Rocketmiles.com that provide bonuses of up to a few thousand miles per standard hotel booking, which can certainly add up over time. You need as little as 12,500 to 15,000 miles for a free one-way ticket in the US.
There are also dining programs that result in 3x or 5x bonuses per dollar when you dine at participating restaurants and use your linked card. Always great to get miles for expenses you were already going to make, and even better when you get a surprise bonus that you didn't even realize you were going to get. Just be sure to register for the dining program in advance (you can do this with any card, even if it isn't a travel credit card).
If you have a travel hacking credit card, though, you can also double-dip all these opportunities by using portals and paying for your purchase with the card that gives you the best return (like 2x or 3x points on certain categories).
What fees are associated with these cards and "free" flights?
Many of the airline specific mileage cards have annual fees associated with them, but almost always those fees are waived for the first year. Just be sure to cancel or downgrade the card before the year is up. And, depending on the bonus and fee, it can still be worth the annual fee if you will be getting a free flight out of the deal, like that time I paid a $95 annual fee upfront and made ONE purchase for 60,000 miles.
When you redeem your miles, you will have to pay taxes and fees, which will vary depending on the exact nature and destination of your flight but, in my experience, have amounted to around $100, which is a pretty modest sum to pay for a flight. The taxes and fees vary by individual airport and country but are usually much cheaper domestically, which is how my cousin took her whole family to Hawaii for just $55 (about $5 per one-way ticket, per person).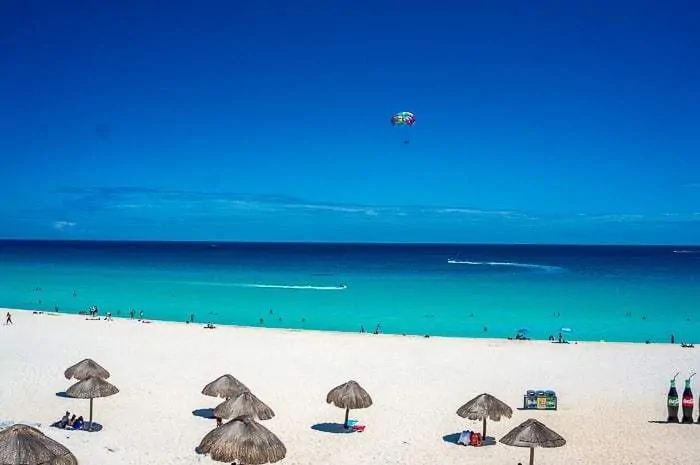 What does credit card churning mean?
It is quite possible to apply for a credit card, get the bonus, eventually cancel the card before the year ends, and then later apply for that same credit card and get the sign-up bonus again. Generally speaking, you may have to wait two years between applications, but be sure to read the fine print on credit card bonus offers that you've previously utilized to see if and when you could qualify again.
Will travel hacking hurt my credit score?
No. At least not significantly. This has been debunked by many others who are far more aggressive with their credit card applications and churning cards.
It may take a very small hit in the short term (as any credit inquiry will), but it will benefit in the long run because you have actually increased your total available credit (across all of your cards) while simultaneously utilizing less of that total credit available.
It is bad to fully max out your available credit. If you only have $2,000 in credit available between your cards and they are fully maxed out, your score will reflect that. It is obviously better for your credit score to have $20,000 credit available between all your cards and not carry a balance by paying them off every month.
If you're using your credit cards responsibly, you'll be just fine and your credit score will not suffer in the long-term but benefit.
I've got more credit cards (well over a dozen) than any of my immediate friends or family members but my score is right up there in the top tier. The only difference is I get some free flights and they don't.
Travel Hacking
So there you have it, a few of the questions I've received the most about this form of budget travel. I hope I was able to answer your questions about what is travel hacking and how it is done, as well as all the ways you can benefit! Was there anything I didn't touch on? Let me know and I will answer you in the comments below.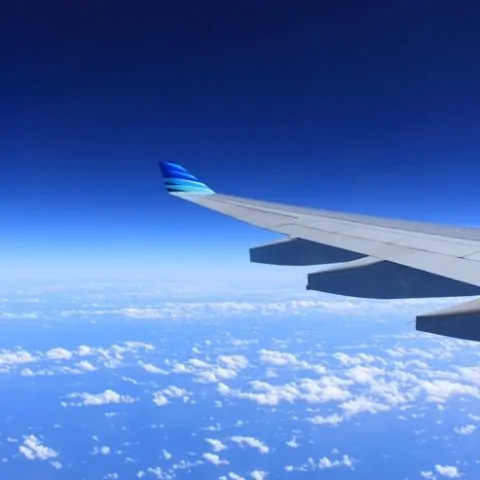 Get Started Travel Hacking
Travel hacking is quite simply the best way to reduce your travel expenses, travel on a budget, or even just to take a free vacation every year.
Tools
Travel Hacking Credit Cards
Stay Organized
Learn More About Travel Hacking
Instructions
You should already have a good handle on the fundamentals of personal finance, including not carrying a balance on any consumer debt before you get started. Free travel via travel hacking ONLY makes sense if you aren't paying high interest to get it! Review my article about conquering debt if you need it.
Identify your travel goals and timeline, including whether you are targeting free flights or free hotel stays to start with, what airline network best services either your local airport or your dream vacation.
Find the best credit cards for travel hacking that will help you meet your goals. I love the Barclay AAdvantage, Chase Sapphire, and Chase Marriott Rewards cards.
Apply for your new credit card before any big expenses (existing travel, electronics, auto repairs, taxes, etc) and put all of your recurring bills or other expenses onto the new card. Read more about credit card minimum spend tricks.
Put a note on your calendar 11 months from now about the upcoming annual fee, this will ensure that you can call to either cancel or downgrade the card before the fee hits if you want. I use Google Calendar for this.
Sign up for Mint.com (free) to track your spending on this new credit card to ensure that you meet the minimum spend. Mint is also a great way to help manage your personal finances in general.
Join Award Wallet to keep track of your points and miles across all loyalty programs to ensure that you don't forget about them and accidentally let them expire.
Keep maximizing your point earnings by joining airline dining programs, using the airline shopping portals, and double-dipping on points by buying gift cards for upcoming purchases.
Enjoy your travel hacking lifestyle and the ensuing free vacations! WARNING: it will make you NEVER want to pay full price again in the future.
Notes
I hope this helped you get started travel hacking! I know it can be confusing when you are just getting started, which is why I started writing so extensively about it!
If you have any questions about travel hacking, budget travel, or anything else shoot me an email at ryan@desktodirtbag.com.
(I love getting questions! That is how I get ideas for my blog posts and what to write about!)
Recommended Products
As an Amazon Associate and member of other affiliate programs, I earn from qualifying purchases.
Share This
If you enjoyed this post about what is travel hacking, then please take a second to share it on Pinterest, Facebook, or Twitter. Thank you!
The following two tabs change content below.