This article may contain
affiliate links
. If you make a purchase through these links, I will earn a commission at no extra cost to you. Thanks!
I became a travel hacker back when I was working a desk job and it was a total game-changer for me! In this travel hacking 101 guide, we will be covering what is travel hacking, whether or not travel hacking is worth it, how to get started travel hacking, and much more.
If you're not familiar with the travel hacking term, it isn't as nefarious as it sounds and is essentially just finding ways to maximize your ability to earn and redeem airline miles through frequent flyer programs, most often through credit card based travel hacking opportunities.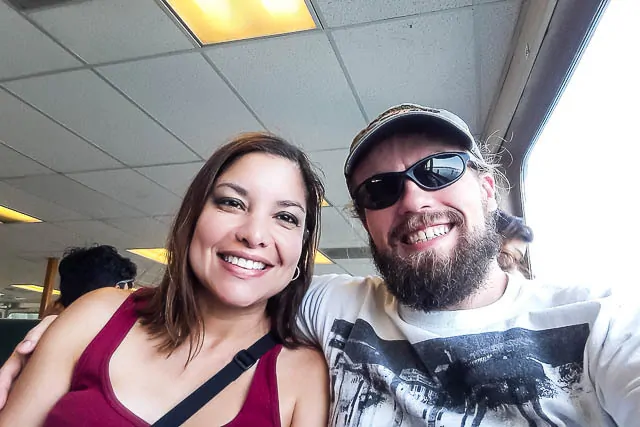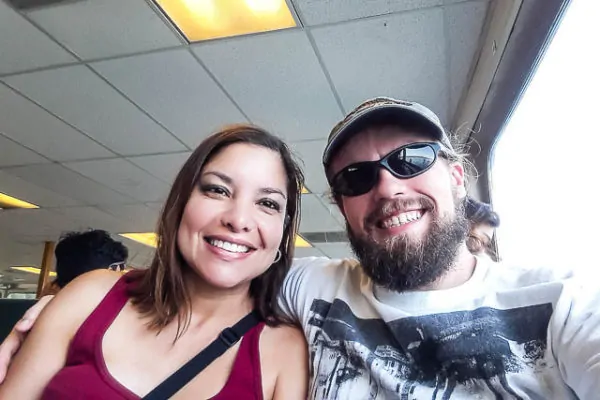 By taking advantage of credit card travel hacking I have saved thousands in cash on booked flights, both internationally and domestically, and thousands more on hotel stays. I'm not a hardcore mileage hacker at all (like those people who rack up millions of points), but I do it casually when good opportunities present themselves because it is SO easy to do, requires little extra effort, and offers up HUGE rewards.
If you like to travel (even just once per year) and aren't travel hacking, then you are spending too much on your travels. That's the bottom line. You've got to learn how to travel hack!
Don't miss the FREE printable travel hacking tips at the end!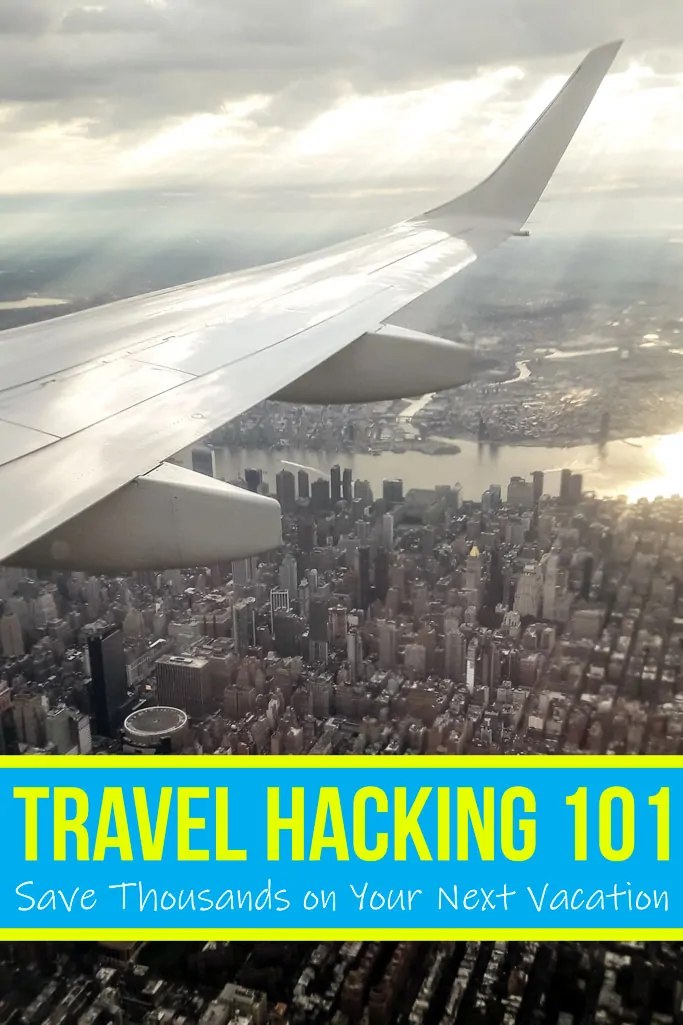 Travel Hacking Success Stories
I booked a "round trip" flight from Seattle to New York City (with a five-night stop) and then a flight from NYC to Medellin, Colombia for two of us for just $198… What's more, on that same trip I also used my hotel rewards points to book five nights in Manhattan (in the Financial District near the World Trade Center) for absolutely nothing. The going rate at the hotel was over $450 per night, for what should have been a total of $2,400 for five nights… This hotel definitely wasn't a dive.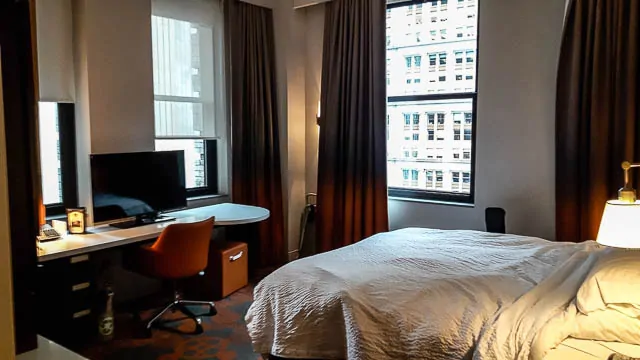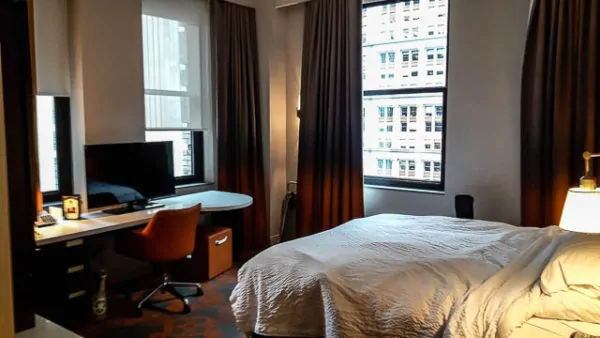 So, all five nights in Manhattan cost less than a New York bagel (oh, and the hotel included breakfast every day — with bagels, haha — and we had an in-room kitchen). So, for both of us, I scored one domestic flight, one international flight, and five nights in one of the most expensive cities in the world for just $200… Not bad!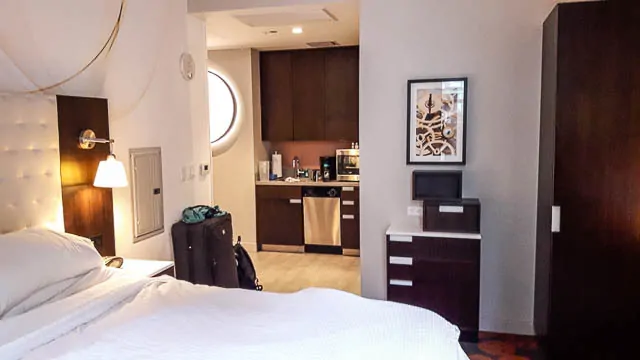 Using travel hacking, my cousin took a family vacation to Hawaii for the five of them (the parents and three kids) for just $55 round trip. That's $55 for everyone, not per person. You can imagine how much that would've cost to book outright … at least $500 per ticket.
While I was living in Medellin, Colombia, my mom was able to come down for a visit on two separate occasions (I'm sure she never in her wildest dreams imagined she would be traveling to Colombia) by using her frequent flier miles, which for one of them only ended up costing her $104.50 in taxes and 47,500 miles for a round trip flight. Later on, she flew down to visit us in Santiago, Chile for again just about $100. So that's three big international trips for her, each only costing around $100 per trip.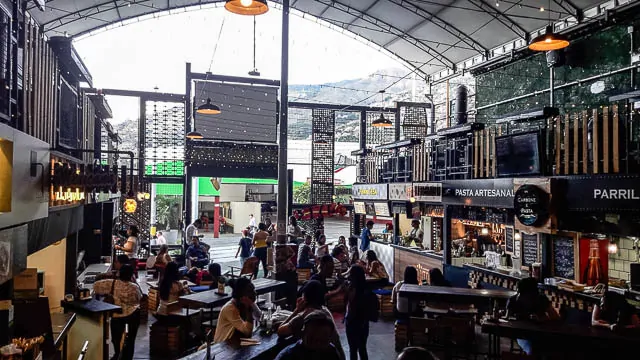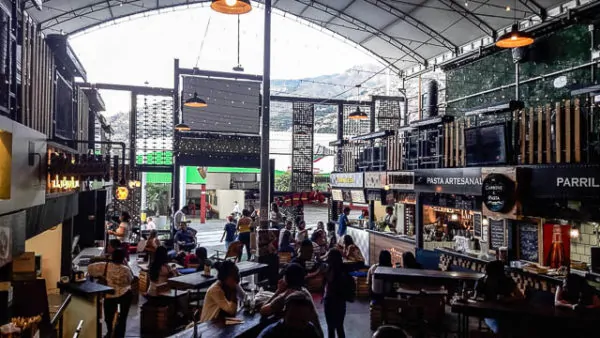 Myself, I've flown back and forth from Colombia a few times now for around $100 each time. Normally those flights go for around $600-700. My biggest success story for those flights was when I did the return trip to Colombia all in first-class (the journey was three flights). That's the definition of a cheap first class ticket, for sure.
This also meant I had access to the first-class lounge at each airport (Seattle, Chicago, and Miami) along with all the amenities that entails, like free food, free drink, even a shower at the Chicago airport after a long, red-eye flight from Seattle. And of course, first-class flights means bigger and better seats, and better food and drink while in the air. Out of pocket, my expenses were the same ($100), it just cost me marginally more air miles. It was totally worth it, except it kind of ruins traveling in coach forever.
I've talked to other friends and family about doing this, and some have just dismissed the opportunity outright. I honestly cannot understand why anyone wouldn't want to take advantage of the opportunity to fly for practically free instead of paying sticker price for an airline ticket.
Is travel hacking worth it? You better believe it… It has the biggest reward for the smallest effort of any other travel tip or trick.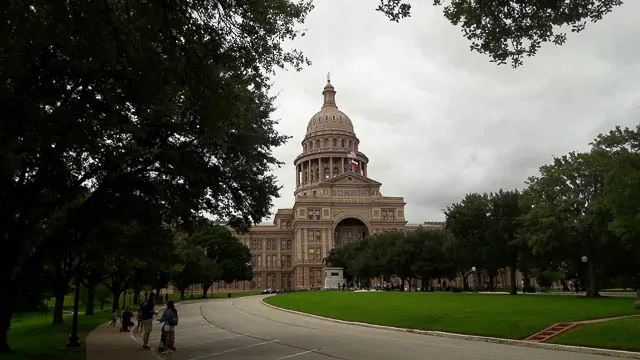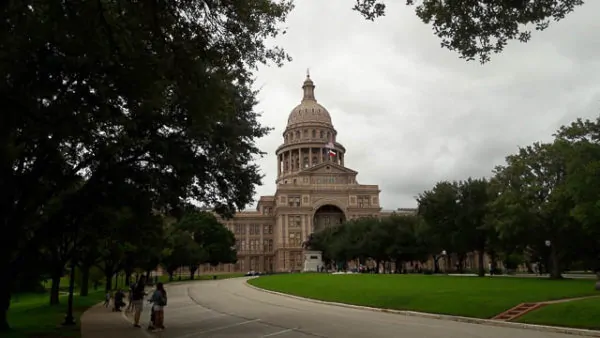 Who Should Use Travel Hacking?
The biggest rewards are offered by the best travel credit cards in the United States, but that doesn't mean people in other countries can't benefit from similar strategies, just that they can't rake in a ton of rewards so easily.
Mileage hacking is only to be used by those with good credit, no ongoing problems struggling with debt, and who don't have any difficulty paying off their credit cards in full every month.
The basics are that you can sign up for a new credit card and then meet the minimum spend (more on that in a minute) within the first three months and you will be rewarded with a large sign-up bonus which you can redeem for free travel. Credit card companies offer these bonuses to entice new customers to sign up, not out of the goodness of their hearts.
There are many other worthwhile new credit cards to pursue beyond the airline mileage cards, including some that provide straight cash bonuses or hotel loyalty credit cards that offer up to a week of free stays in top of the line resorts anywhere in the world. You can easily do both airline cards and hotel cards, although you will want to stagger the initial sign up period for different travel hacking credit cards so you can ensure that you meet the minimum requirements for each (more on that in a minute).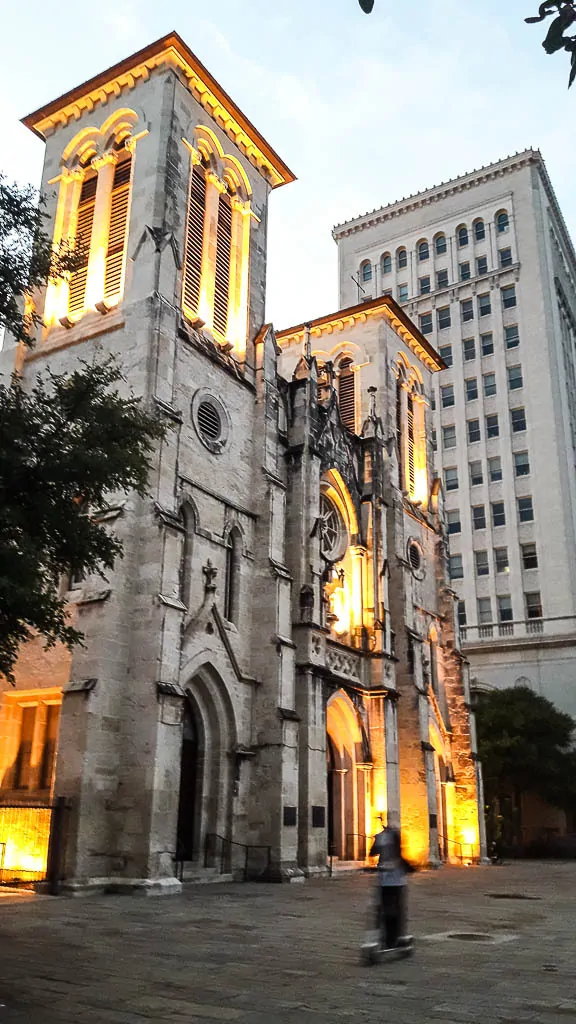 About Travel Hacking 101
So, enough about how awesome it is and who it applies to… If you've made it this far and are still with me, then you're probably wondering how you can get started travel hacking with a new credit card.
Step 1: Find a Good Offer
The first and most important step is to find a current promotional credit card offer. Offers are constantly changing, so it can be tough for me to recommend a specific offer, but these are some of my favorite new credit card offers.
But here are a few that stand out to me:
Barclay's American Airlines – Get 60,000 miles after paying the $95 annual fee and making any single purchase. This is as easy as it gets, and is enough for a few domestic flights and at least one international flight for a very small price.
Chase Sapphire Preferred – Get 60,000 flexible miles for spending $4,000 in three months. These miles can be transferred to partners like United or Marriott at a 1:1 rate. The Chase Sapphire Reserve card is another popular alternative but a more premium credit card, perhaps not best for someone just starting.
Marriott Bonvoy CC – Get 100,000 credit card points for spending $3,000 in three months, which is enough for a number of free nights depending on the hotel category. It's enough for three free nights at that NYC hotel I mentioned above. They also give you a free night every year which you can use at upscale properties as I did at the Medellin Marriott Hotel, which pays for the annual fee by itself.
I'd also recommend you check out my guide to the best travel credit cards for further discussion of each of these cards, their credit card rewards and benefits, and some additional suggestions.
Once you've found an appealing card online, make sure to analyze the details about what requirements you will need to meet in order to receive the miles and how difficult that may or may not be for you.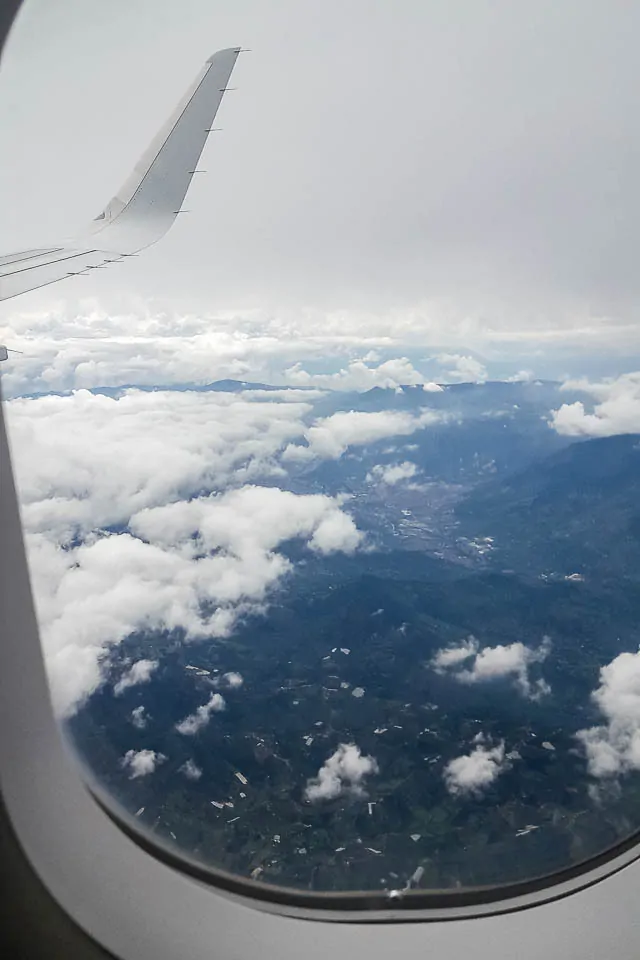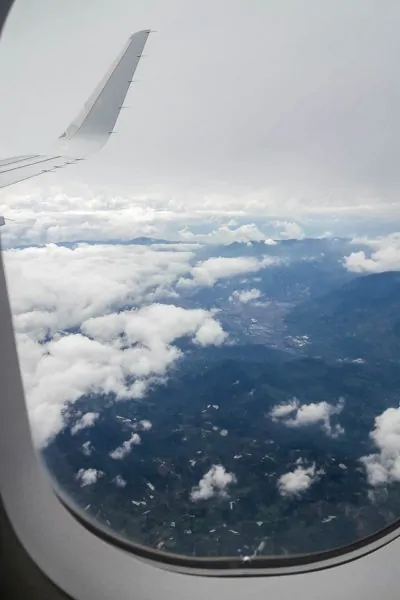 Travel hacking credit card bonuses range from cold hard cash (I've signed up for cards to simply get $200 cashback on a $500 spend, and then I actually used part of that money to start my website) to 50,000 or even 75,000 in airline frequent flier miles—the latter of which is enough for a round trip flight almost anywhere in the world.
Anything over 50,000 miles is an offer that is definitely worth taking a closer look at. I don't generally bother with anything less than 40,000 miles (though that is still enough for a round trip domestic flight or one-way international flight — maybe even a roundtrip international).
Read More: The Best Travel Hacking Credit Cards
Step 2: Meet the Minimum Spend
Nearly always you will need to meet some minimum requirements in order to receive the mileage bonuses, typically it is meeting a certain level of spending within a limited amount of time—for instance, $3,000 dollars within three months. And typically these cards carry an annual fee of $80–95 per year that is waived the first year for new customers.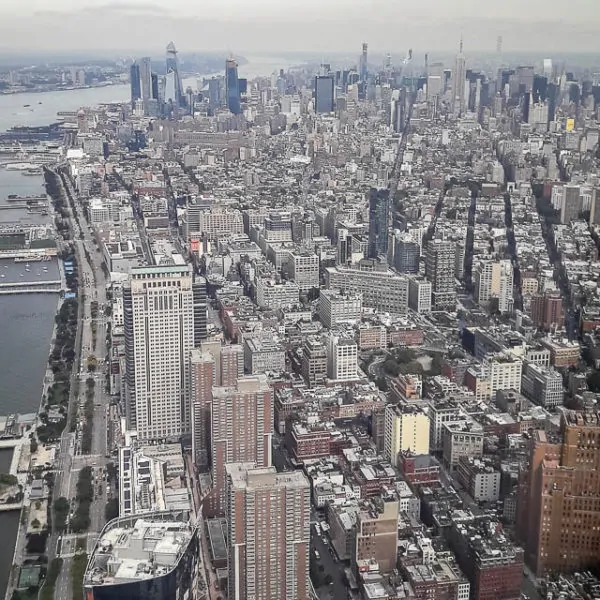 Promotions do vary though, and some can be extremely easy to fulfill. I received 60,000 miles for signing up for a card with an annual fee (not waived), but which awarded the miles with the first purchase of anything (I just bought a drink from Starbucks) — it's that Barclay's card I mentioned above. An amazing deal that is much easier to achieve than the minimum spend cards, and in the future, I'll get a flight or two out of it for a small investment.
Spending all that money within a short period of time seems like a hard pill to swallow, but thankfully there are a number of tactics and strategies which make it within the reach of most normal people (ie cheapskates like me) without spending more than they otherwise would.
Read More: How to Meet the Credit Card Minimum Spend
3. Collect Your Miles
Once you've met the minimum requirements of the card promotion, the miles will be posted to your account within a few weeks. Congratulations! In total, the process of getting your card points can take a couple of months in total (3-4 months), which is why I recommend that you get started sooner rather than later.
For instance, if you have a credit card with a minimum spend of $3,000 in three months, but can only manage to spend $1,000 per month, you will spend a week or two to get the credit card, then three months to meet the minimum spend, then another couple weeks for your statement period to close and your bonus miles to post to your account.
Once you've collected the miles or points, they are yours to keep.
4. Stay Organized
To keep you organized and on top of the dates for minimum spend and the annual fee, I would recommend Google Calendar (free) which allows you to quickly and easily create reminders that will alert you via the smartphone app, as well as by email.
To keep track of your credit cards and how much you've spent toward your minimum spend, I highly recommend Mint.com, a free service that helps you stay on top of all your accounts (savings, checking, credit cards, investments).
Tracking your income and expenses and truly understanding where your money is going every month is also the best way to help you meet your financial objectives, reduce spending where possible when it doesn't serve your travel goals, and identify problems before they escalate (either in unexpected fees and charges, or identifying areas where you spend too much).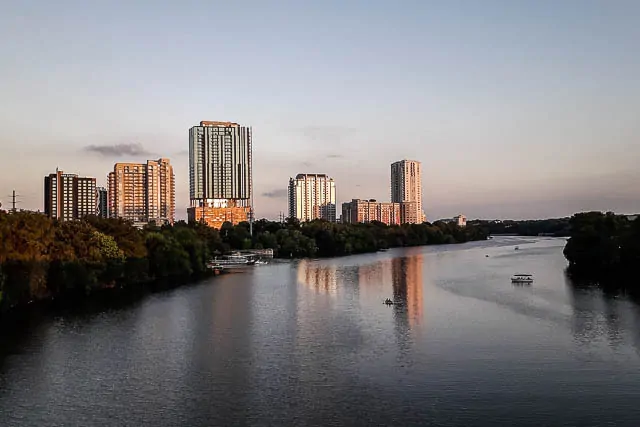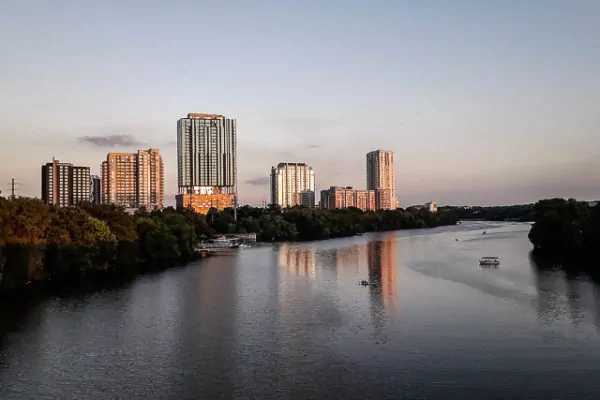 I've been using Mint.com for many years, and I truly credit it with helping me get a grip on my money and not waste it (as much) on things that are unimportant to me.
Like Mint.com for personal finance, there are also a number of websites to help you keep track of all your points and miles across a variety of accounts. I use AwardWallet.com to help me stay on top of all my rewards accounts. I also really appreciate the email notifications when the miles have posted to my account.
5. Avoid the Annual Fee
If the card has an annual fee (which is often waived the first year), be sure to put a note on your online calendar for 11 months later to call the credit card company if you want to cancel the card before that year is up, or better yet, you can give them a call and have them downgrade the card to one with no annual fee (downgrading the card), thus keeping that line of credit open and not negatively impacting your credit score.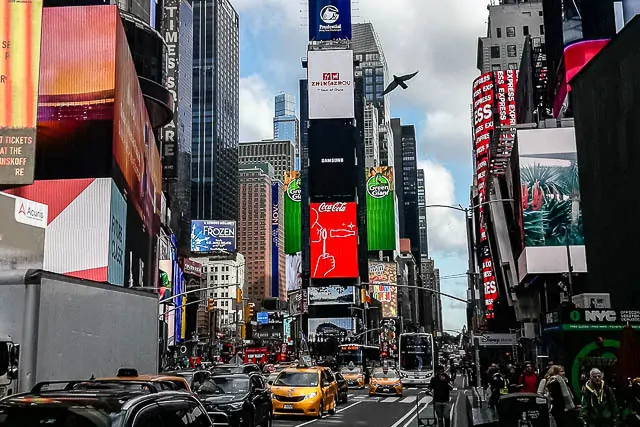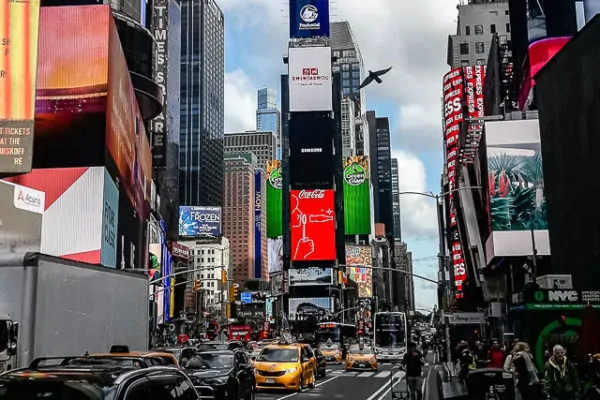 Often when you call and speak to them, they will offer to waive your annual fee for the second year. They've spent a lot of money to gain you as a customer, and they don't want to lose you. You can decide whether to keep the card open in that case, or not—but if you do keep it open, put another note on your calendar for 11 months later.
Just to clarify, once the miles have posted to your account, you are no longer beholden to the credit card company. The miles are yours to keep and have already posted to your frequent flier account, which is separate.
There are some travel credit cards that are super valuable and might are worth keeping in subsequent years for future travel. I retain some cards, like the Chase Sapphire which offers transferrable points, and I cancel others like the airline-specific cards. The Chase Ultimate Rewards points are particularly valuable since they can be redeemed for travel directly through the Chase portal or transferred to airline or hotel partners.
6. Finally, Travel!
Of course, this is the point of the travel hacking, and the points can be used at any point after they've posted to your account.
Points are very easy to redeem, just by going directly through the airline or hotel website and searching for available options. You should see an option to book using award travel as you search and can redeem points just as if you were booking a flight or hotel with cash.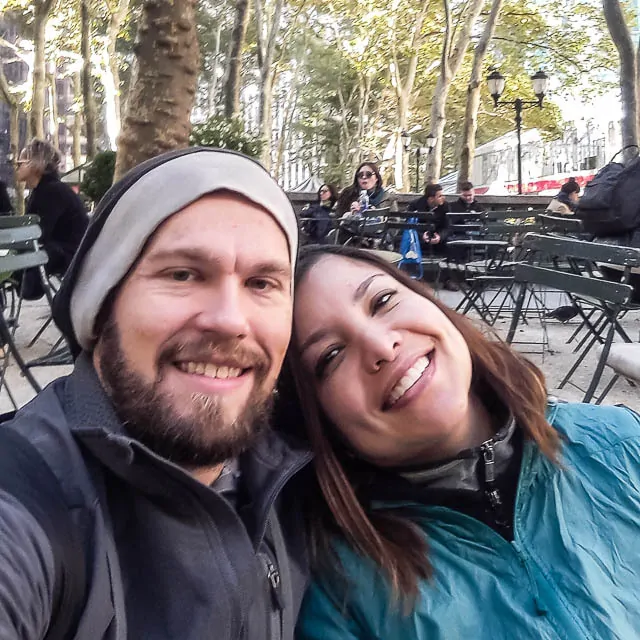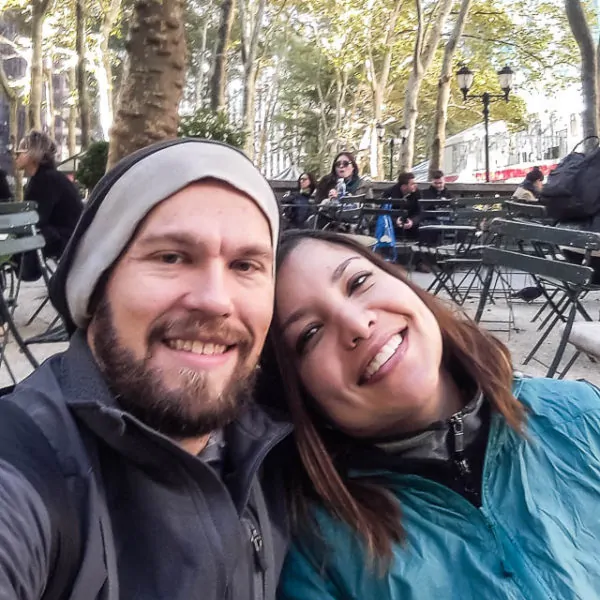 Like ticket prices, you will find that the redemption cost in points will vary depending on dates, so if you have flexibility, you will likely be able to find cheaper rates in points so you can maximize your travel.
Traveling cheap with travel hacking is one of my secrets for how to afford to travel much more than you otherwise could.
Travel Hacking 201
I'm a follower of the 80/20 approach, which dictates that 80% of our results come from 20% of our efforts. Thanks to this travel hacking 101 course you've got all the info you need to take advantage of credit card hacking and get that Big Win that provides 80% of the results with very little effort.
For more details about the ins and outs of travel hacking (manufactured spending, credit card churning, portals, etc), as well as a number of other tactics that will save you big money while traveling, don't forget to check out my book Big Travel, Small Budget.
It's gotten rave reviews from hundreds of people on Amazon and has helped thousands of aspiring travelers to actually get out there and do it a little cheaper.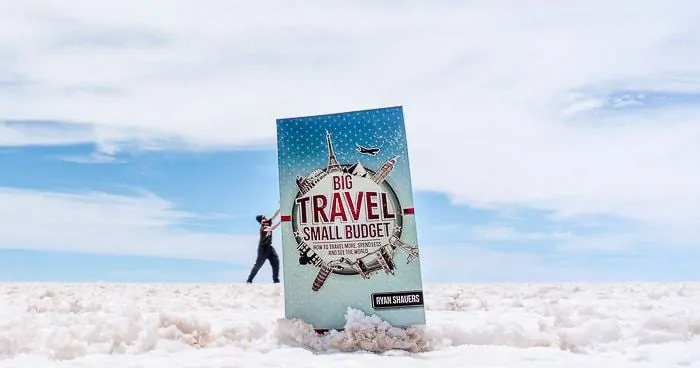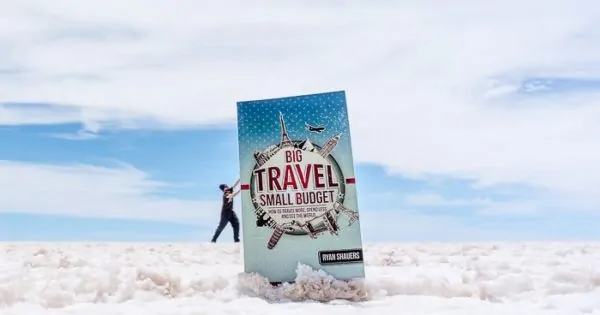 If you'd love to travel to more far-flung destinations or just want to save big bucks on the travel that you already are expecting to do (or maybe have to do), then I cannot recommend strongly enough that you get started travel hacking as soon as possible.
I hope you enjoyed this intro guide about credit card travel hacking. It is an extremely rewarding and awesome experience to pay pennies on the dollar for your flights (especially for international flights).
Read Next: How to Travel the World on a Budget
Share This
Did you enjoy this travel hacking 101 post? Then please take a moment to share it on Pinterest, Facebook, or Twitter. Thanks!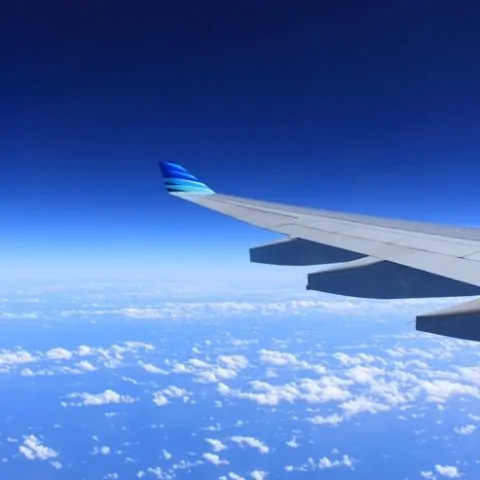 Get Started Travel Hacking
Travel hacking is quite simply the best way to reduce your travel expenses, travel on a budget, or even just to take a free vacation every year.
Tools
Travel Hacking Credit Cards
Stay Organized
Learn More About Travel Hacking
Instructions
You should already have a good handle on the fundamentals of personal finance, including not carrying a balance on any consumer debt before you get started. Free travel via travel hacking ONLY makes sense if you aren't paying high interest to get it! Review my article about conquering debt if you need it.
Identify your travel goals and timeline, including whether you are targeting free flights or free hotel stays to start with, what airline network best services either your local airport or your dream vacation.
Find the best credit cards for travel hacking that will help you meet your goals. I love the Barclay AAdvantage, Chase Sapphire, and Chase Marriott Rewards cards.
Apply for your new credit card before any big expenses (existing travel, electronics, auto repairs, taxes, etc) and put all of your recurring bills or other expenses onto the new card. Read more about credit card minimum spend tricks.
Put a note on your calendar 11 months from now about the upcoming annual fee, this will ensure that you can call to either cancel or downgrade the card before the fee hits if you want. I use Google Calendar for this.
Sign up for Mint.com (free) to track your spending on this new credit card to ensure that you meet the minimum spend. Mint is also a great way to help manage your personal finances in general.
Join Award Wallet to keep track of your points and miles across all loyalty programs to ensure that you don't forget about them and accidentally let them expire.
Keep maximizing your point earnings by joining airline dining programs, using the airline shopping portals, and double-dipping on points by buying gift cards for upcoming purchases.
Enjoy your travel hacking lifestyle and the ensuing free vacations! WARNING: it will make you NEVER want to pay full price again in the future.
Notes
I hope this helped you get started travel hacking! I know it can be confusing when you are just getting started, which is why I started writing so extensively about it!
If you have any questions about travel hacking, budget travel, or anything else shoot me an email at ryan@desktodirtbag.com.
(I love getting questions! That is how I get ideas for my blog posts and what to write about!)
Recommended Products
As an Amazon Associate and member of other affiliate programs, I earn from qualifying purchases.
The following two tabs change content below.