Big Travel, Small Budget
How to Travel More, Spend Less, and See the World
About the Book
Learn How to Travel Better while Traveling on a Budget

To experience the freedom of long-term travel you need to either have a lot of money in your bank account or you have to cut corners and travel uncomfortably to stick to a budget.
The Real Struggle is That Travel is Just Too Expensive
You know you'd love to travel more, but the typical budget travel advice says you should sleep on the couches of strangers, pile into crowded "chicken" buses, or eat Top Ramen in your hostel dorm room.
There has to be a better way to travel cheap over the long-term and save money.
Ryan's new book Big Travel, Small Budget helps you look at long-term travel in a whole new way. Based on the lessons learned in nearly three years of travel, this book will show you how to save money traveling and provide you with an inexpensive path to a rich life.
Introducing: Big Travel, Small Budget - How to Travel More, Spend Less, and See the World.
This book includes sections on:
How much money you really need to have on hand and how long it will last you (it probably isn't as much as you think).
How traveling as an overlander can be one of the most liberating (and affordable) ways to travel.
How to fly around the country or around the world for pennies on the dollar.
How you can move overseas, become a temporary expat, and live nearly rent free thanks to the new sharing economy.
How to find lodging for weeks or even months in some of the most desirable places around the world and not pay for it.
Your biggest obstacle to achieving your travel dreams (and how to overcome it).
And much, much more!
Each tactic outlined in this book when used by itself will provide you with a big win, but the synergistic effect when combined is where you can save not just hundreds, but many thousands of dollars. But more important than just saving money is the realization that you can finally make your travel dreams come true, even on a limited budget.
It's time to stop putting off your travels for "someday" and some to-be-determined date in the future. Big Travel, Small Budget provides a simple framework that will change your perspective on how you can travel more affordably whether for a few weeks, a few months, or even longer.
What People Are Saying
"Really great book, packed with the information that you need to get you outdoors and travelling longer (and farther) for less money than you'd think." -- vagabondexpedition
"I've already traveled for weeks and even months at a time [...] so I honestly felt a bit skeptical that I could learn something new, but this book proved me wrong--and I'm glad it did." -- N.G. Pile
"The advice is very tactical and comes from a place that most of us can relate to - wanting to travel, but feeling trapped by our various worldly ties." -- Jen
"This has been my favorite book this summer...It shows you don't have to conform to society's standards and can travel on a small budget." -- Douglas
"The ideas are all solid, and the book makes me want to start throwing darts at a globe to see where I'm going next!" -- Amazon Customer
"This book is filled with do-able ways to make a life of travel possible! Having used many of them already, I can say with confidence that this book is worth reading." -- Anna
"After reading this book, anyone with a limited budget and a desire to travel should have no problems making their dreams a reality." -- Eden
"This book is definitely worth it if you're looking to make long term travel a major part of your life." -- David
"If you want to go see the world and hang out in the outdoors instead of at your 9 to 5, this book is a guide on how to do exactly that." -- Kris
"While reading this book It felt like Ryan was talking to me personally. If you like traveling and like to save money read this book." -- Daniel
"If you are a world traveler, or just a wannabe globe-trotter, this book is a must-read." -- Farmer
"You could scour the net for months and not find the collection of information and inspiring tales contained within this book." -- Tommy
"Ryan's special sauce is integrating disparate strategies into a self-reinforcing system for an extremely low-cost lifestyle that will help you travel longer and more comfortably." -- Jason
"This eBook serves not only as an intricate guide to beginning and sustaining life on the road, but also a motivator to do just that." -- Katie
"A must read if you are wanting to travel on a budget and do so easily." -- Adam
"The author shows a totally doable way to get out there and start living NOW." -- thefreelifelover
+ Hundreds more unbiased opinions on Amazon -> CLICK TO READ.
[optin-monster-shortcode id="blqxffkhnr2au1ddh35v"]
---

If You Already Own the Book, Thank You!
You signed up for your free resource goodies, right? The links can be found in the front end of the book.
Writing a book is no small task, if you enjoyed the book, I would love to enlist your help with two big asks: 1) Leave a review, and 2) Help spread the word.
I've got other books in the works, and if you'd like a free advance copy, join the street team.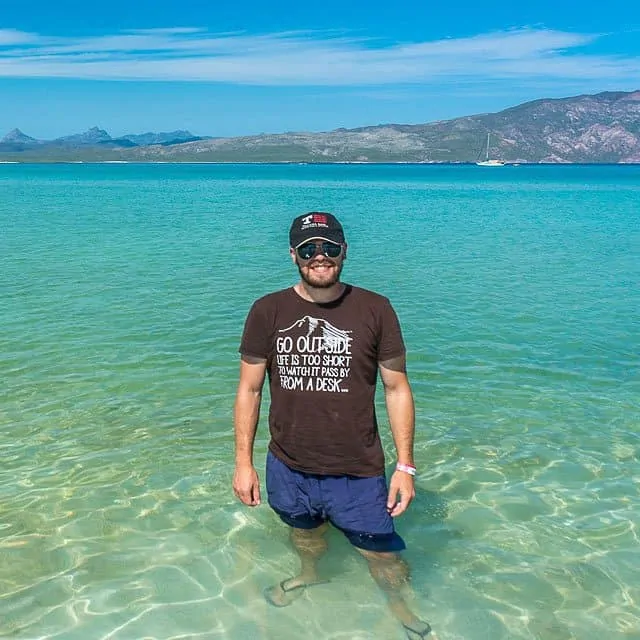 ---
Spread the Word

Help get the word out with easy one-click social shares, and join the street team. Share the message.

Join the Street Team

Want a behind the scenes look at everything and help rock this launch? Join the team.
Help Spread the Word
A successful independent book launch depends almost entirely on the support of readers... That means you!
I've created a bunch of simple, one-click shares to help spread the word. Click and share away! 🙂
If you can do just two things, sharing to Facebook and Pinning to Pinterest are my #1 top priorities.
Thank you!!!
Pinterest
On Pinterest? Click any one of the promo images to share on Pinterest.
Join an Exclusive Team
Want to get an advance sneak peek of upcoming books? Want to join the street team that will help ensure future launches are a success? Join the D2D Launch Team in a private FB group...