This article may contain
affiliate links
. If you make a purchase through these links, I will earn a commission at no extra cost to you. Thanks!
There are eight countries within Central America if we decide to include Mexico (which I am here, for a number of reasons, including the fact that the United Nations places Mexico within the Central America geoscheme). ALL of these countries are pretty amazing in their own right. But let's face it, some places are simply more engaging, inviting, fun, beautiful, friendly, etc. Can we really rate the best countries to visit in Central America?
Yeah, it's tough to rate countries from "best to worst" or "favorite to least favorite" but what the heck, why not give it a try?
This is my attempt to try to quantify the un-quantifiable and place these countries from least favorite to favorite — these are the places I would recommend friends to go and spend their precious vacation time.
This is based on my 6+ months driving through Central America, exploring the highlights, and spending some time well off the tourist track thanks to having my own set of wheels.
So, let's get to the list of the best countries to visit in Central America! Note: If "best" to you simply means "safest," then be sure to instead read my guide to the safest countries in Central America, which is a little different. Here, we're talking about the best in terms of coolest, most interesting, most incredible, etc.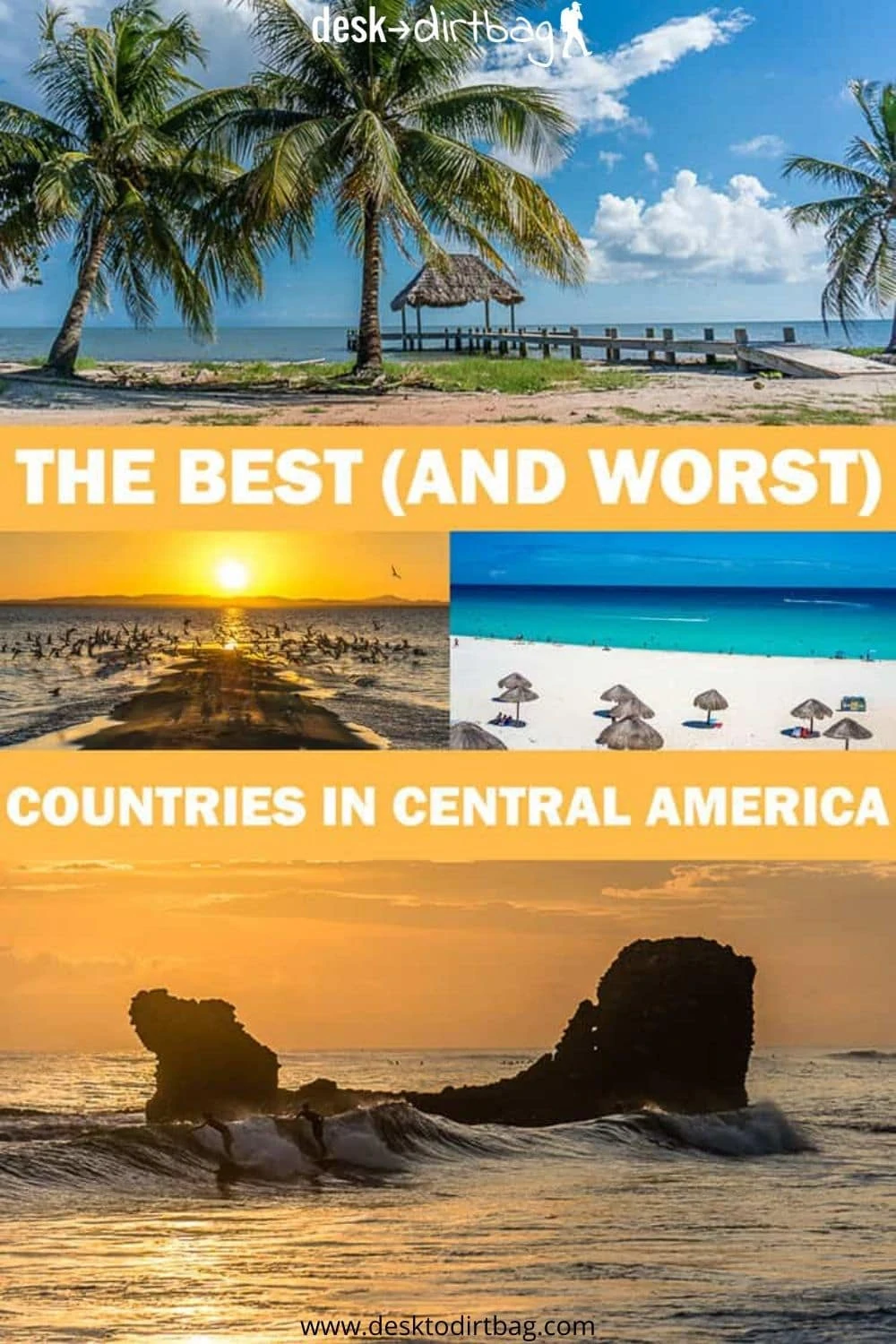 8. Honduras
Ah, Honduras, sorry to give you last place, but somebody had to take the fall. Admittedly, we spent the least amount of time in the country as we just passed through, so this placement might not be totally fair.
To be clear: I'm not saying there's anything bad about Honduras, it's actually a pretty cool place and every country has cool things to offer. But if we're speaking strictly about which places I would most strongly recommend to friends with limited vacation, well, I just think there are cooler destinations in the region… Okay?
The biggest things that we might have wanted to explore would be the Copan Ruins (but we'd already seen so many awesome ruins over the past few months) or the famous islands along the Caribbean Coast (mainly for divers, which we are not), but that would have required us to drive all the way across the country and leave the truck on the mainland.
Add in the fact that Honduras is surprisingly expensive for what it is, and we simply preferred to move on to Nicaragua.
That's not to say that there aren't pleasant little towns, beautiful things to see, and friendly locals, but that's equally true in ALL of the neighboring countries which seemed to us to be both more interesting and more affordable (given our limited time and budget).
What I Liked: Very normal, despite its perhaps undeserved reputation for being dangerous, indeed I've talked or chatted with many who have traveled through and enjoyed it, even some that traveled through Honduras with kids in tow. Honestly, Honduras felt more "normal" or "safe and sane" than the next country on my list.
What I Didn't Like: Overpriced and the most heavily potholed roads of the trip. Kids and adults would pretend to work to fill in those holes (they would fill in like four or five) and then stand there with shovels asking for money, this was like every mile along the road. If anybody was actually working on a daily basis, there would be no potholes left.
7. El Salvador
El Salvador is a tiny country, so it's understandable that it would be tough to compete with the bigger countries in terms of things to see and do.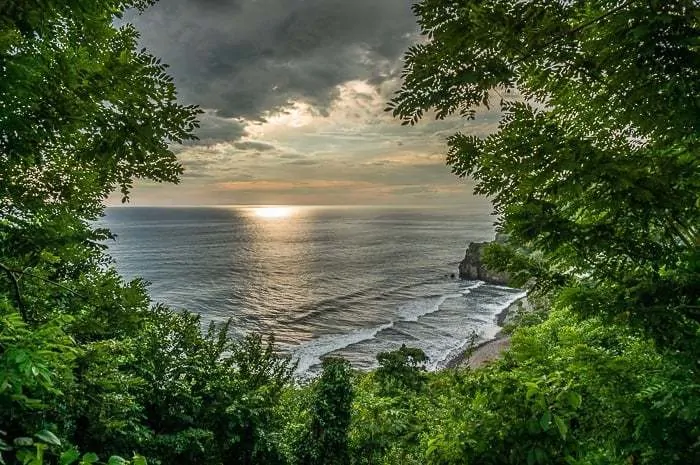 We spent our time exploring the beautiful coast, from the surf capital of El Tunco in the north (err, west) to El Cuco in the east.
El Salvador does have a sort of menacing atmosphere though with a very large presence of armed security guards everywhere (even riding on the back of Coca-Cola delivery trucks) and massive fortifications around individual houses on the coast and even around some entire communities (like El Tunco).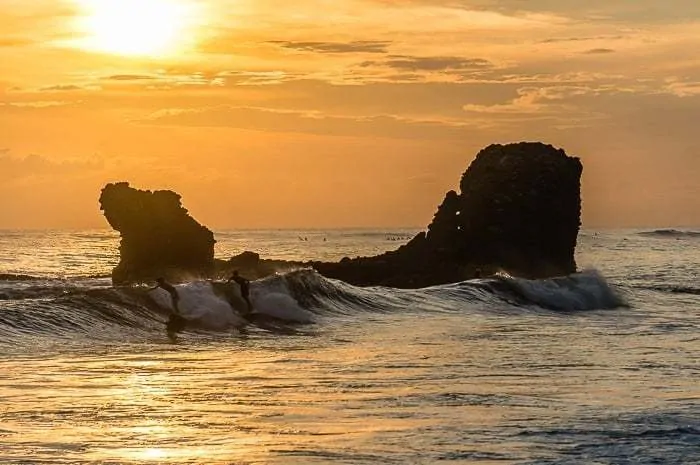 It's got a curious vibe, but the coast is undoubtedly beautiful, and the people are kind and friendly.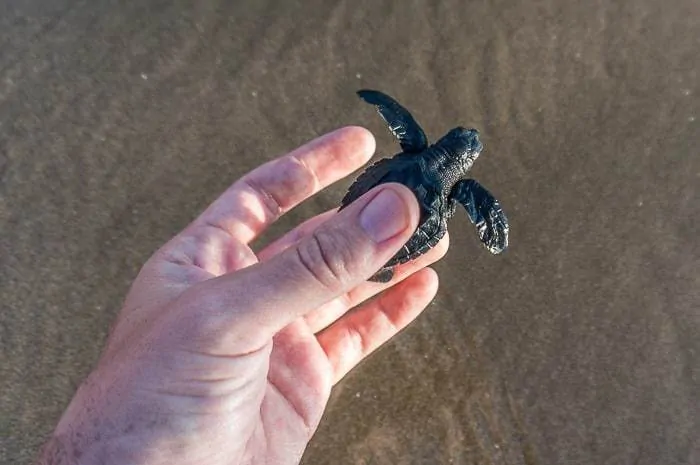 What I Liked: Loved the delicious pupusas and the cool surf towns, the first time I really imagined myself giving surfing a try.
What I Didn't Like: The heavy-armed presence and general vibe of insecurity, something that I haven't seen in any other Latin American country to date (in Central or South America).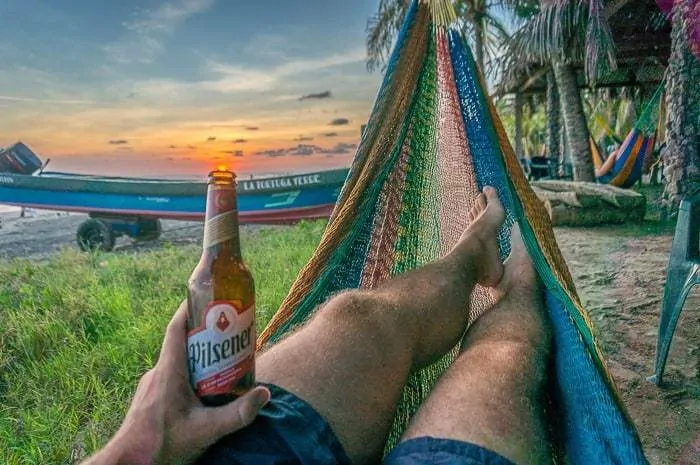 Read More: The Best Places to Visit in El Salvador
6. Belize
Belize is a curious little country nestled below the famous Yucatan Peninsula. I really had no idea what to expect from this country in Central America but found it to be a diverse and interesting place.
In the first place, it is an English-speaking country in the middle of Latin America, with a currency pegged to the dollar. After many months in Mexico, it was strange to step into Belize.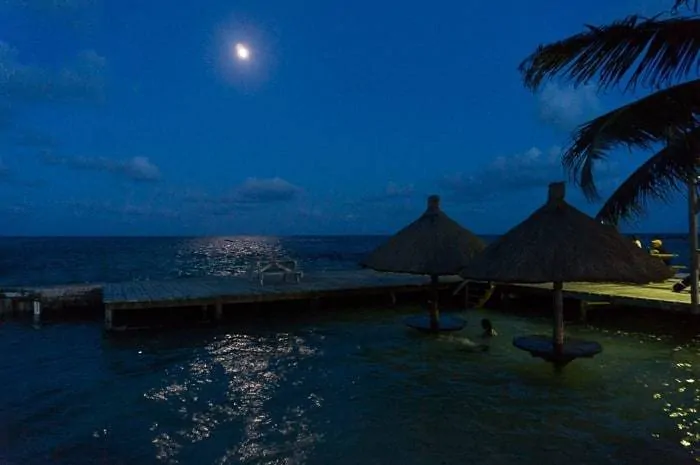 We spent most of our time along the coast in places like Placencia or the famous islands like Caye Caulker, but we spent a good bit of time inland in Belmopan, Orange Walk, and San Ignacio.
The coast of Belize is stunning and heading out to the islands is an idyllic experience.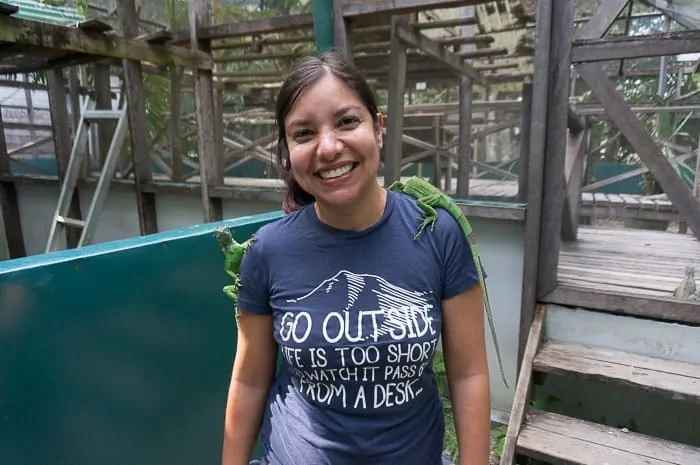 There is so much diversity in the scenery in this small country, from humid, tropical jungles, to wild coastlines.
It's a curious mix of cultures too, with a large community of former African slaves, Latinos, a ton of Chinese and Taiwanese immigrants/descendants, ethnic Mayans, and a large population of German Mennonites who roll through the countryside on horse-drawn carriages. I really loved the mix in such a small place.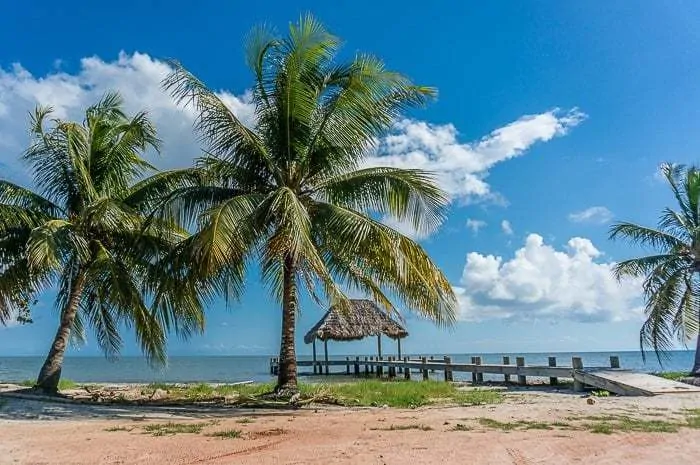 What I Liked: The laid-back coast, places like Placencia and Caye Caulker the most, some surprisingly good food, like the seafood (of course) and more surprisingly the delicious meatballs.
What I Didn't Like: Inland, the people are generally not that warm and friendly, unlike people along the coast or on the islands. Belize City is also kinda dumpy and gives off a definite sketchy vibe, so be sure to read more about Belize City crime here if you're going (though that was the only place like that in the entire country). For more details about the country in general, see my article: Is Belize Safe? Safety Tips & Advice.
Read More: The Best Places to Visit in Belize
5. Panama
Panama is oh so famous for its canal, but what else do they have to offer? Well, they've got a beautiful coastline (a theme through much of Central America). They've got some awesome nature areas (like Soberania) where you can see tons of tropical wildlife.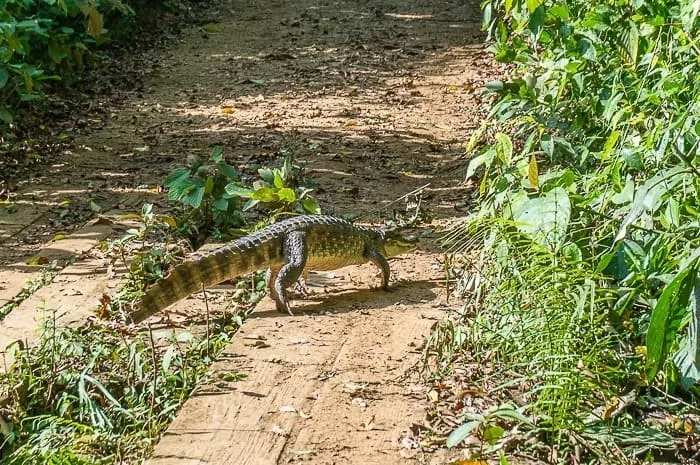 They also have Panama City, which is probably the most modern and well-developed city in the region.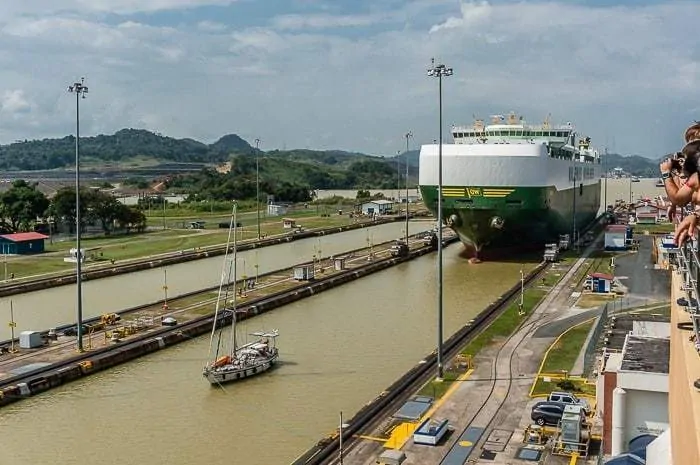 The Canal itself is an impressive engineering marvel, but there are also pleasant little towns like Boquete.
It's hard to place my finger on what I liked about Panama, perhaps it was mostly due to Panama City and the contrast after so long traveling through similar terrain in Central America (it had been basically the same since Chiapas, Mexico).
What I Liked: New Year's Eve in Panama City was crazy — I have never seen so many fireworks in my life. It's truly a spectacle.
What I Didn't Like: Driving in Panama City was BAD. They are some of the worst drivers I've seen in Latin America (Peru is the only place worse), it was like a near accident on a daily basis.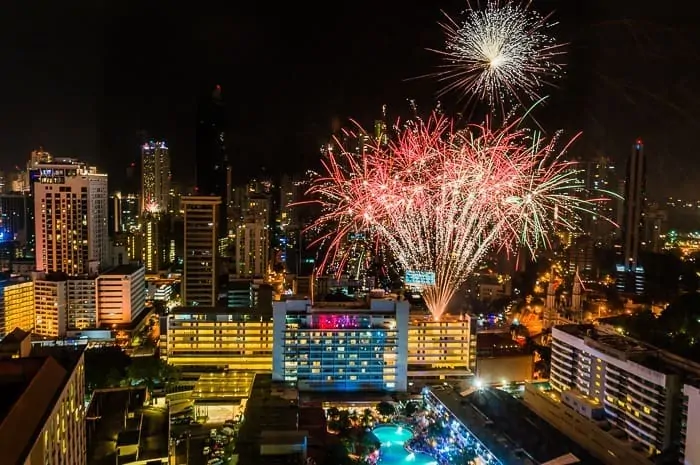 Read More: The Best Places to Visit in Panama
4. Costa Rica
Costa Rica has long been the destination of choice for Americans traveling to Central America for vacation or to live. It's a country rich in biological diversity, wildlife, and natural landscapes.
It was fun to finally feel free to venture wherever we wanted, well off the beaten path, or wild camping where we pleased, without feeling paranoid about safety and security (something of more concern in neighboring countries).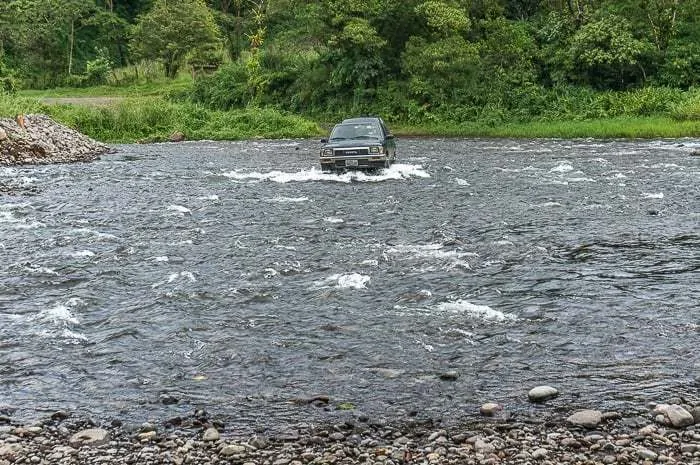 This is the best country in Central America to come for adventure sports activities like white water rafting, zip-lining, horseback riding, and to see some amazing wildlife, which is pretty much guaranteed, and in numbers and frequency that you just don't see anywhere else in the region.
We got to see one of the most incredible sights on the trip when an "arribada" of sea turtles stormed the beach during broad daylight to lay their eggs. There were literally hundreds of them onshore at once. Incredible!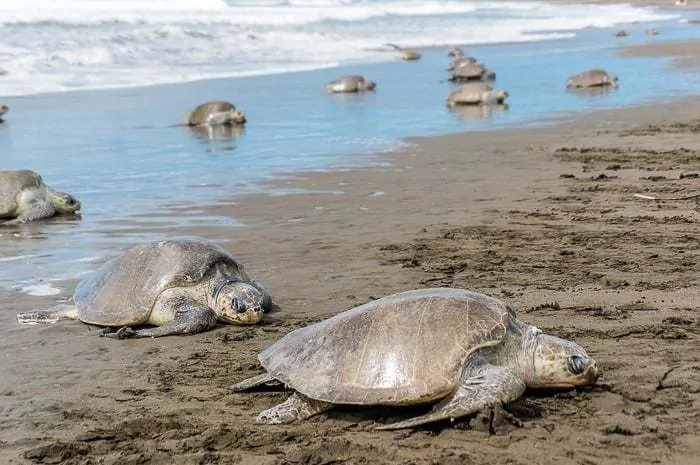 There is definitely a lot of tourist infrastructure in place and a huge amount of tourists that come through, though that can also be kind of off-putting.
The Nicoya Peninsula and Corcovado Peninsula are stunning. The area around Arenal was also a highlight. Even the bustling big city of San Jose was agreeable enough.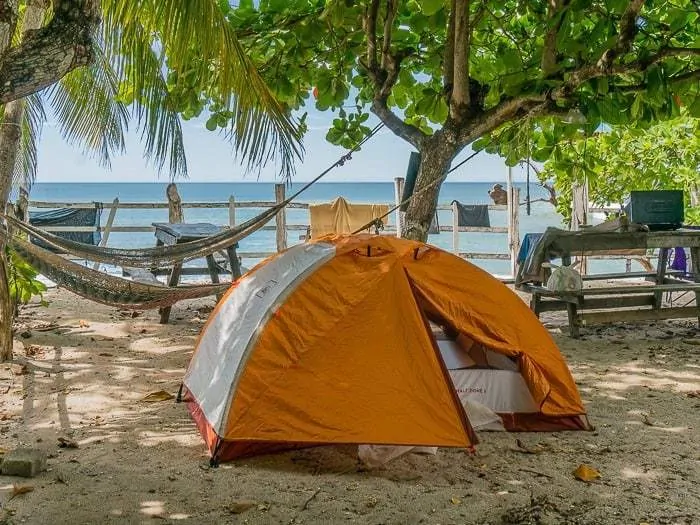 What I Liked: The relative safety and security of the country are much better than elsewhere in Central America. The fact that you can see so much incredible wildlife so easily is another huge plus.
What I Didn't Like: It is crazy expensive. For everything. Much more expensive than anywhere else and yet development-wise it is basically on par with the others, so you are often paying exorbitant prices for the exact same level of services or accommodations that you'd find in a neighboring country for half the price.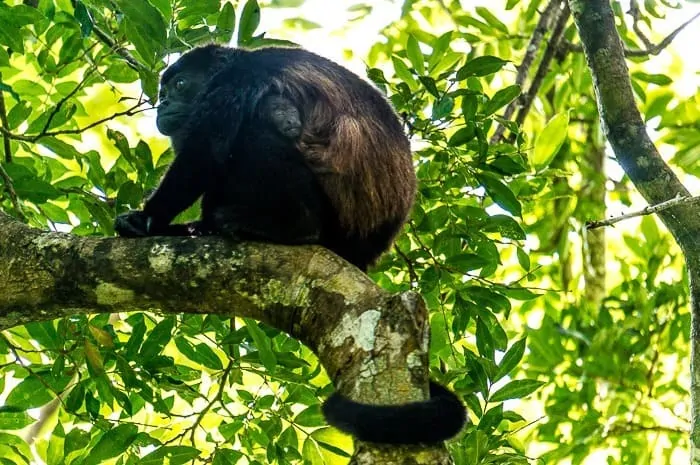 Read More: The Best Places to Visit in Costa Rica
Want to Travel More for Less Money?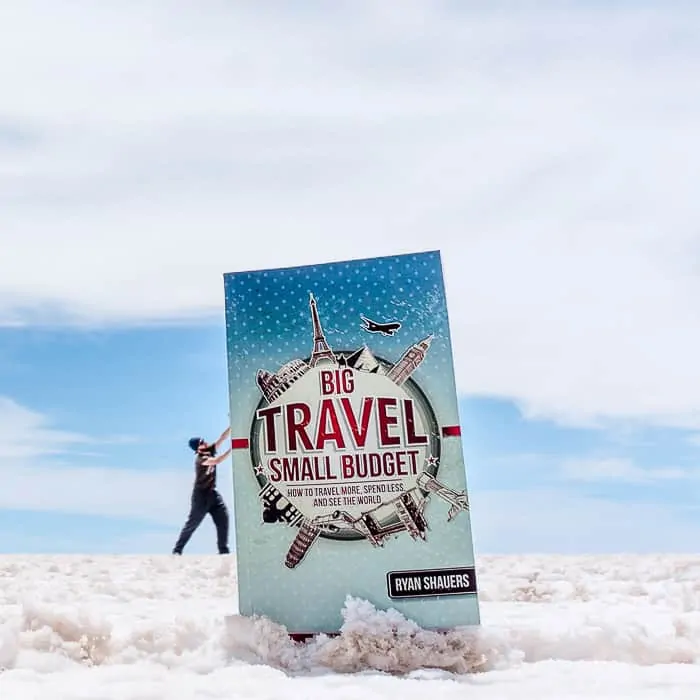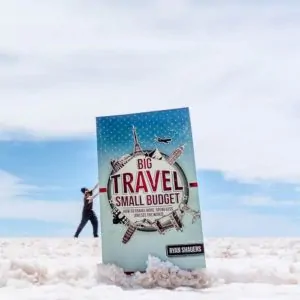 I will teach you the top methods I've used to save big money ??? during more than a decade of continuous travel in my best-selling book Big Travel, Small Budget. See for yourself, the book has nearly 200 unbiased opinions and 4.4 out of 5 stars on Amazon! ⭐⭐⭐⭐⭐
3. Nicaragua
Alright, we are getting into the Top 3 now! Nicaragua was a highlight of our travels through Central America, even though we only explored a relatively small geographic chunk of the country, it was full of memorable places.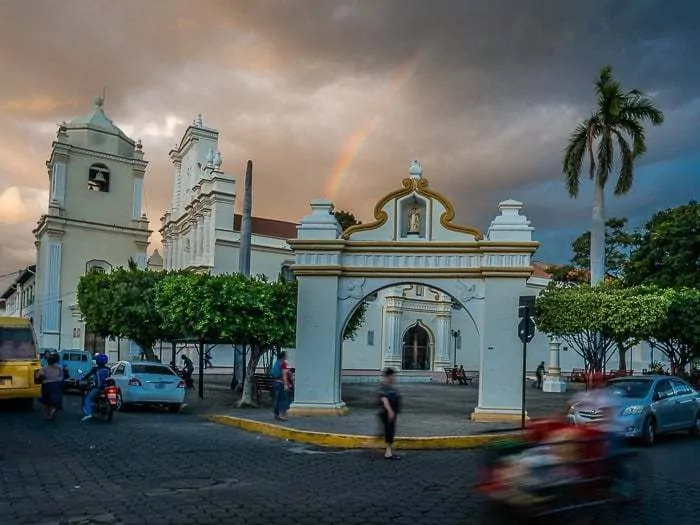 I loved the gritty, colonial city of Leon. I loved exploring the island of Ometepe situated in the middle of a massive lake. Granada was a great colonial town and was filled with things to do.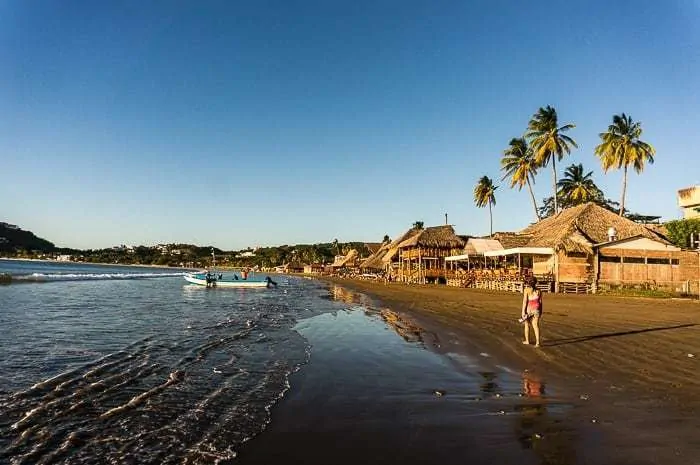 Even the sleepy little surf town of San Juan del Sur was fun.
I felt like there was a huge concentration of great places to go within a relatively small area, and all of it was surprisingly affordable.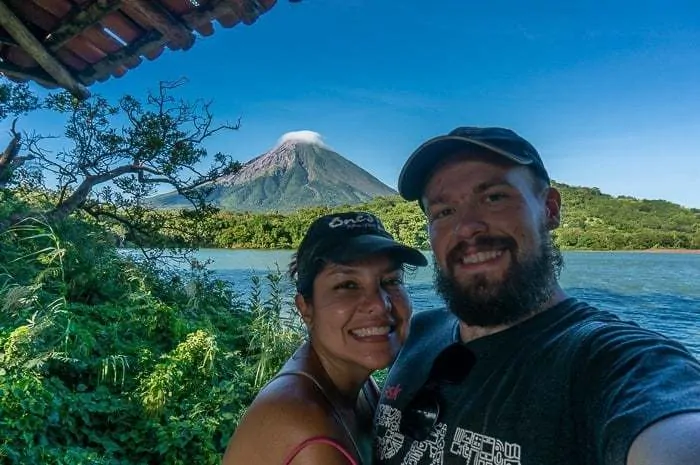 What I Liked: The beautiful landscape, friendly people, low prices, and the sheer amount of things to see and do.
What I Didn't Like: The food is fairly underwhelming and repetitive (if you're eating where the locals eat, rather than in more upscale touristy places), but that is somewhat of a common issue throughout the area.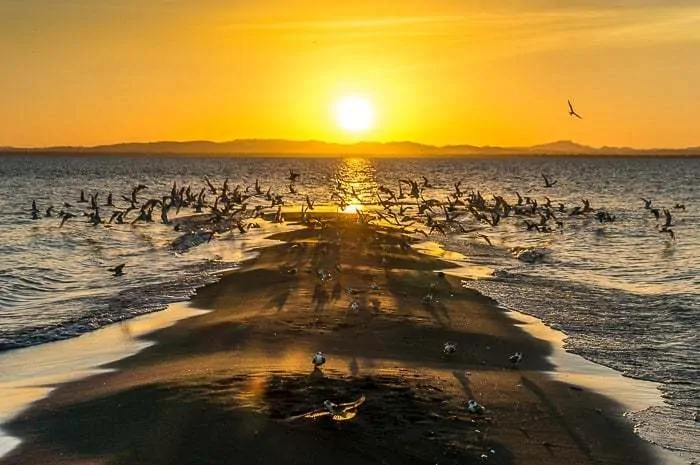 Read More: The Best Places to Visit in Nicaragua
2. Guatemala
Guatemala, what can I say, you are incredible!
The ruins of Tikal are still probably the coolest I've ever visited (yes, even cooler than Machu Picchu).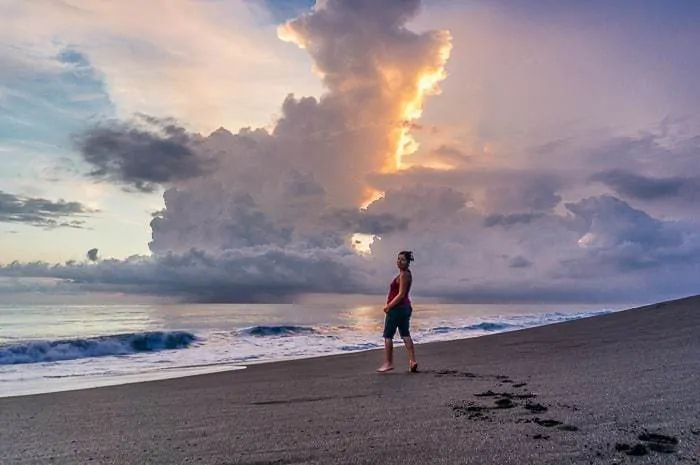 The terrain is varied and interesting, whether you're in the thick jungle near Tikal, the high mountain roads and town (where you can actually feel cool weather!), to massive volcanoes, and wild (and relatively quiet) coastlines.
I will always remember watching lava erupting and flowing down the side of a volcano in Antigua, Guatemala, releasing baby sea turtles on the beach, or loading my truck onto a rickety old raft to be able to continue down the road.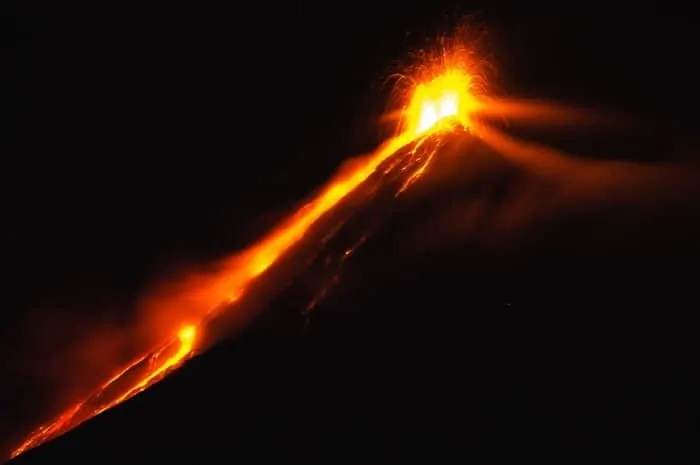 Guatemala is also incredibly affordable and simply full of great places, whether you are in Flores, Atitlan, or Antigua. It's no wonder that Guatemala is one of the most popular places to learn Spanish as well.
What I Liked: Tikal was perhaps the coolest single place, but there were so many highlights here, whether it was Day of the Dead in San Juan Sacatepequez or hanging out in the little touristy towns around Lago Atitlan. You could easily spend a few months (or much more) in Guatemala.
What I Didn't Like: There isn't much that stands out. There are some extremely terrible roads to drive, especially if you get caught at night. I found the people to be friendly and honest (unfortunately, other travelers have contrary opinions/experiences).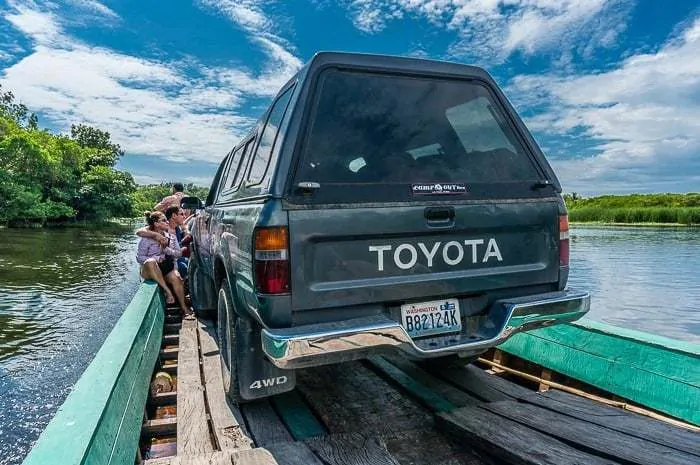 Read More: The Best Places to Visit in Guatemala
1. Mexico
The Big #1! If we're going to include Mexico for consideration, then #1 obviously had to go to Mexico.
Important Note: I know, sometimes Mexicans get outraged to be included with Central America, and every Internet geographer likes to rage at me in the comments ("Mexico is in North America!" Well, duh, all these countries are in North America) but I included Mexico for a number of valid reasons, and even the United Nations includes Mexico in Central America. So, if you don't like that, please take up your war with the UN, not me. Read more about How Many Continents Are There which tackles the sticky topic of regions and sub-regions.
Anyway, there is an impossible amount of places to explore in Mexico. We spent over three months driving through the country and were only able to scratch the surface.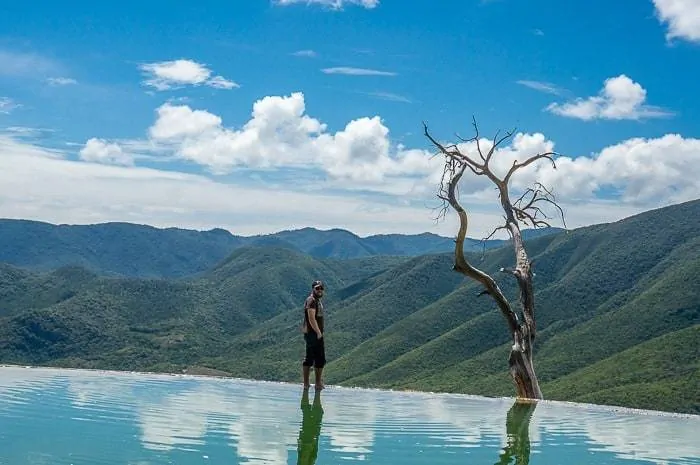 Everybody already knows about the stunning beaches of Mexico, whether in Baja or the Yucatan. But there is so much more to Mexico.
I loved my time in little towns like Tequila, San Ignacio, or Zipolite. I was blown away by big cities like Mexico City (seriously one of the coolest cities in the world), Oaxaca, or Merida (a place we could easily imagine living).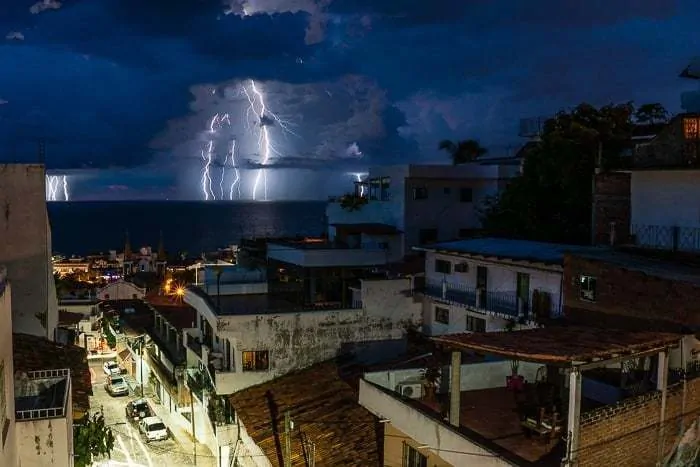 There are the famous beautiful beaches, the big towering mountains, amazing nature reserves, windy high passes, incredible desert sanctuaries, and stunning canyons.
Mexico is a land of superlatives and deserves to be visited more frequently as well as to be explored beyond the popular beach resort towns like Cancun, Playa del Carmen, Mazatlan, and Tulum.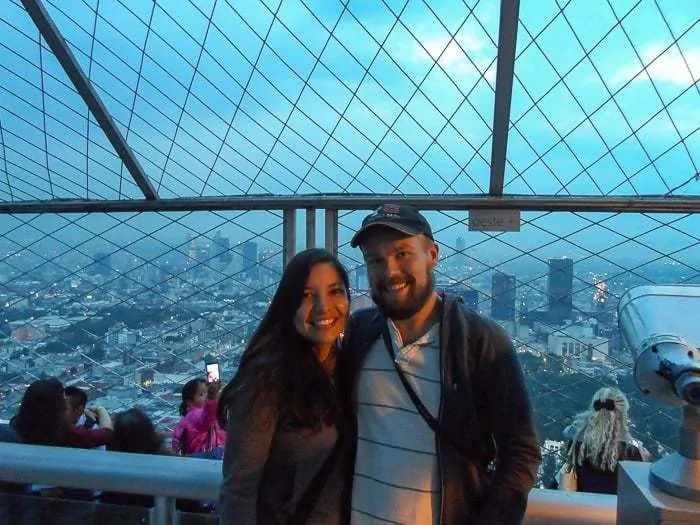 The food is incredible (and so varied), the people are friendly, the history is rich, and the culture is incredible.
You can find pretty much whatever it is you might be looking for in Mexico, it is by no means a one-dimensional country.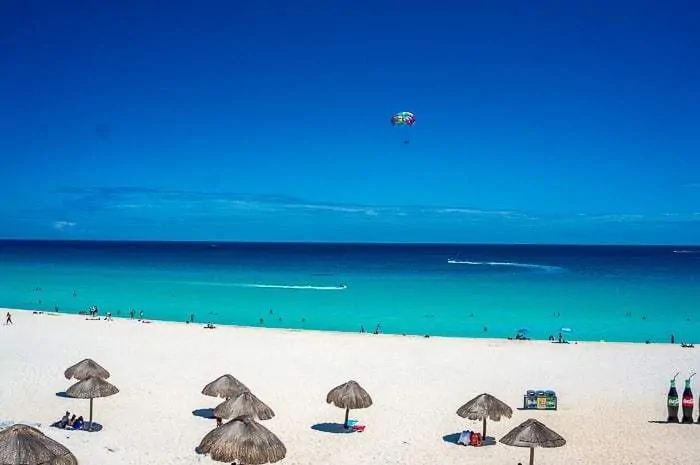 What I Liked: Exploring the country well beyond the stereotypes that we hear about drug traffickers and danger and off the normal tourist trail and resort towns.
What I Didn't Like: Corrupt police (definitely not a myth) and the frequency of blockades and social protests (in some parts, particularly Chiapas). Mexico held the majority of the highlights of this massive road trip, but also the majority of the negative experiences as well (although there were few in Mexico, they were basically non-existent in the other countries).
Read More: The Best Places to Visit in Mexico (Not on the Beach)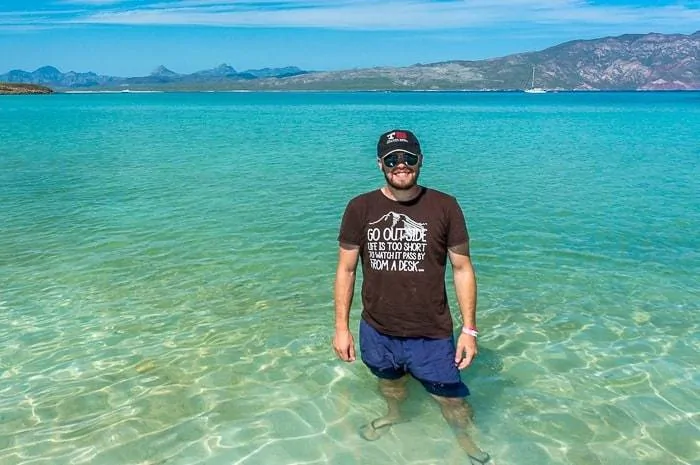 What Do You Think?
So there you have it! My thoughts on the best countries to visit in Central America… Is my list totally off-base? Should Honduras be #1 and Mexico #8?
Everyone's list is bound to be a little different, but that's my honest take on Central America from Best to Worst.
If you enjoyed this article, be sure to check out my article on the safety and security of driving through Mexico and Central America, as well as my responses to the most frequently asked questions about this road trip. Also, don't forget to check out my article about the biggest myths about Central American travel.
No matter which of the countries you are traveling to on this list, I'd highly recommend picking up travel insurance to protect yourself against injury, illness, and theft. I use and recommend World Nomads for travel insurance.
Tips to Book Your Trip Now & Save Money
Book Your Flight
Book a cheap flight with Momondo, they're my favorite search engine. Or better yet, start travel hacking so you can fly for free. Another great search engine is Skyscanner.
Book Your Accommodation
Book cheap accommodation in advance. For hostels I recommend HostelWorld, for hotels I use Booking.com or Hotels.com, and for apartments or longer stays, I use Airbnb. I like to check reviews on TripAdvisor prior to reserving.
Don't Forget Travel Insurance
This is easy to overlook but SO important. It will help protect yourself from illness, injury, and theft while traveling. VERY important. And be sure to read my article about international travel insurance for more details
Looking for the Best Companies to Save Money With?
Check out my budget travel resources page for the best companies to use when traveling. I list all the ones I use and recommend to save money when I'm on the road.
Read Next: The Safest Countries in Central America
Did you enjoy this post about the best countries in Central America? Please take a moment to share it on Facebook, Pinterest, or Twitter.
The following two tabs change content below.