This article may contain
affiliate links
. If you make a purchase through these links, I will earn a commission at no extra cost to you. Thanks!
The road from Puebla to Oaxaca is a long and winding path through the mountains. We opted to break up the drive between the two places with a stop near Tehuacan in the small pueblo of Zapotitlan.
It's amazing how fast the scenery changes after leaving Puebla, transforming from a lush, green mountainous area into towering cactuses and dry desert scrubland.
The drive took us about two hours to arrive at Zapotitlan from Cholula (just outside of Puebla).
Jardin Botanico Helia Bravo Hollis
We stocked up on a few supplies in town and then headed to Jardin Botanico Helia Bravo Hollis, a protected natural area full of towering cactuses.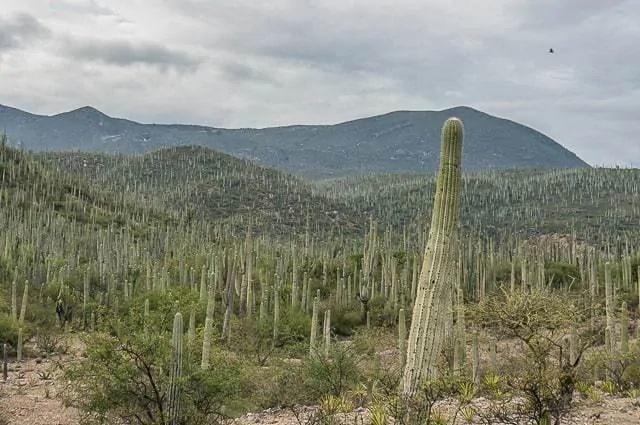 The campground was only 50 pesos per person for the night, approximately 3 dollars.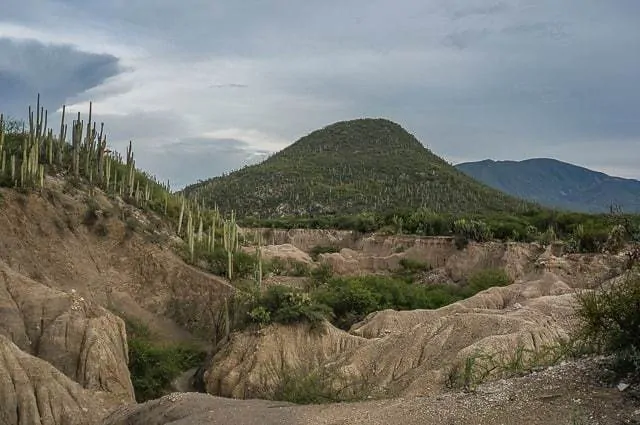 We had the place all to ourselves, including a massive concrete palapa which we parked immediately adjacent to and used as a respite from the sun. The scenery reminded me of Arizona.
There was a kind old man who served as the groundskeeper for the site and slept in a nearby palapa when there are guests present. He was kind enough to fetch us a bucket of water so we could wash our dishes after dinner.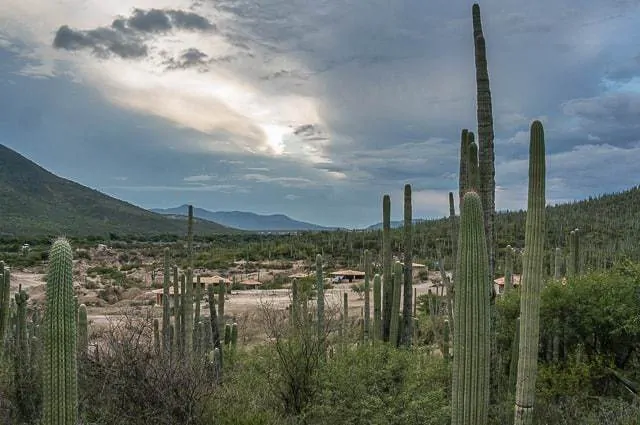 We hiked among the towering cactuses and navigating around the dry arroyos. It threatened to rain that day (it is the rainy season after all) but it never did.
Entering Oaxaca
The next day we got an early afternoon start and hit the road to Oaxaca.
For the first time since Baja, we felt like we were in the wilds of Mexico again, with very little civilization around.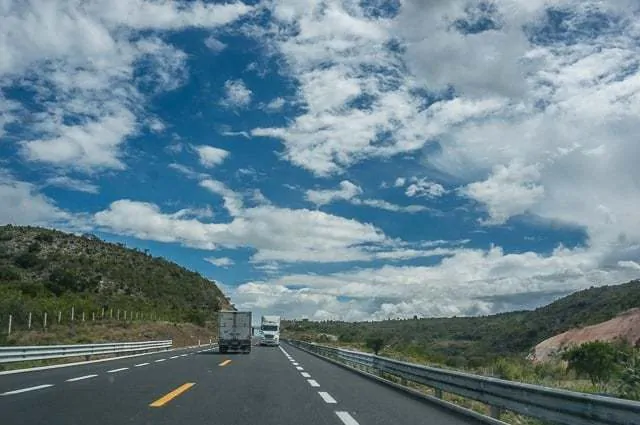 The road climbs out of the desert and back up into the mountains as you twist and turn around the bends.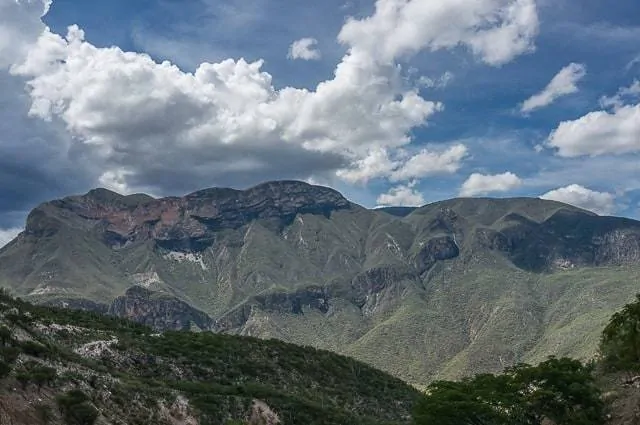 The got slammed by an intense mid-afternoon rain storm which slowed traffic down to a crawl and dramatically reduced visibility. In Mexico, they have the custom of actually using their hazard lights as things slow down, which is a nice detail in such situations.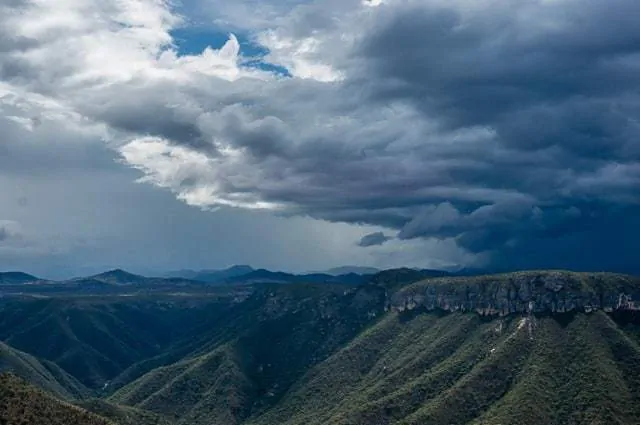 The drive from Zapotitlan to Oaxaca took around three hours of total driving time.
Overlander Oasis
We had heard about the famous Overlander Oasis just outside of town and gave them a call as we entered Oaxaca — definitely give them a ring in advance, as they are quite popular and have limited space.
Thankfully they were able to squeeze in my little Toyota so we drove on another half an hour above Oaxaca to arrive at the little pueblo of Santa Maria del Tule and Calvin and Leanne ushered us.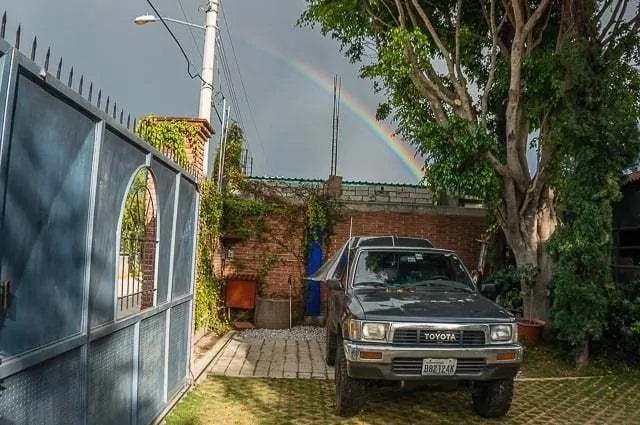 There were two other rigs parked in their small lot, both couples from Germany on the road to Ushuaia, including Ronny and Patricia who we've been tagging along with since Teotihuacan.
We had arrived on the Mexican Independence Day and Calvin and Leanne were cooking some pozole and invited everybody into their amazing property for the night for food and drinks.
Their house is a large covered garage where they parked their overland rig, a big ol' bus in the middle, and then on one side is their modern and spacious kitchen and living room.
It's all quite open and spacious and full of amazing details thanks to Calvin's ingenuity–things like a roof that opens up, a fireplace which they can rotate 360 degrees to project the heat in whichever direction, and homemade speakers made out of pottery from the area.
Everyone was very friendly, and we even had a Jell-O dessert made to look like the flag of Mexico.
Unfortunately, there were uncharacteristically strong rains that evening and we all opted to stay put at the Overlander Oasis instead of heading to the town square to see the festivities and celebrations for the Mexican Independence Day. I guess that will have to wait for another year for me.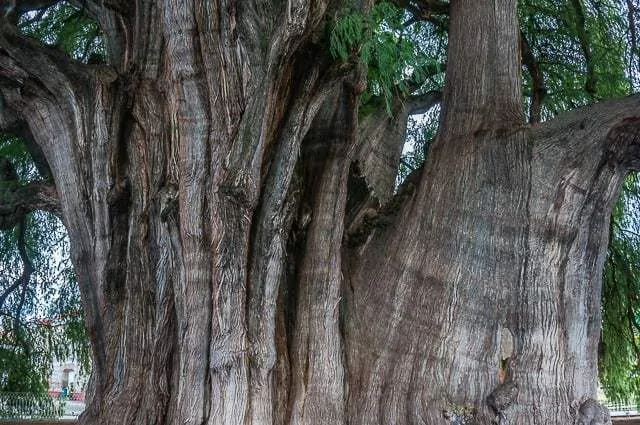 The Overlander Oasis is certainly the place to go if you plan to drive to Oaxaca. It was only 200 pesos per night, features a nice bathroom with a hot shower, and a decent wifi connection.
They even have a small casita to rent if you're looking from a break from your vehicle. It's a short walk to a small store, area restaurants, and even the famous Arbol del Tule, the world's widest tree.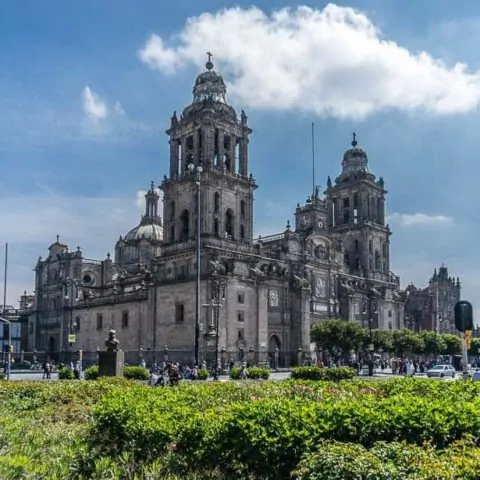 Mexico Travel Tips
Important tips and resources for planning an amazing trip to Mexico, based on my extensive experience traveling across the entire country.
Tools
Instructions
Book a cheap flight to Mexico with Momondo, or better yet, start travel hacking so you can fly for free.
Plan a rough itinerary and how long you will spend in each destination. Pick up Lonely Planet Mexico to help with this.
Work every day to teach yourself Spanish, you want to know as much as possible before you arrive.
Book your cheap accommodation in advance, at least for the first destinations -- For hostels use: Booking, for cheap hotels use: Hotels.com, for apartments use: Airbnb.
Reserve your on the ground tours and activities through Get Your Guide.
Purchase travel insurance for Mexico with World Nomads to protect yourself from illness, injury, and theft while in Mexico.
Check out my comprehensive guide about traveling to Mexico with information on cities, things to do, places to see, and more.
Learn more money saving tricks with my top budget travel tips if you want to get more bang for your buck.
Put together your Mexico packing list.
Enjoy this incredible country!
Notes
I hope this helped you plan your travels in Mexico! I know it can be a struggle to find accurate and on the ground information when traveling to a new place like Mexico, which is why I started writing so extensively about it!
If you have any questions about Mexico, budget travel, or anything else shoot me an email at ryan@desktodirtbag.com.
(I love getting questions! That is how I get ideas for my blog posts and what to write about!)
Recommended Products
As an Amazon Associate and member of other affiliate programs, I earn from qualifying purchases.
Share This
If you enjoyed this post about the State of Oaxaca, please take a moment to share it on Facebook, Pinterest, or Twitter. Thanks!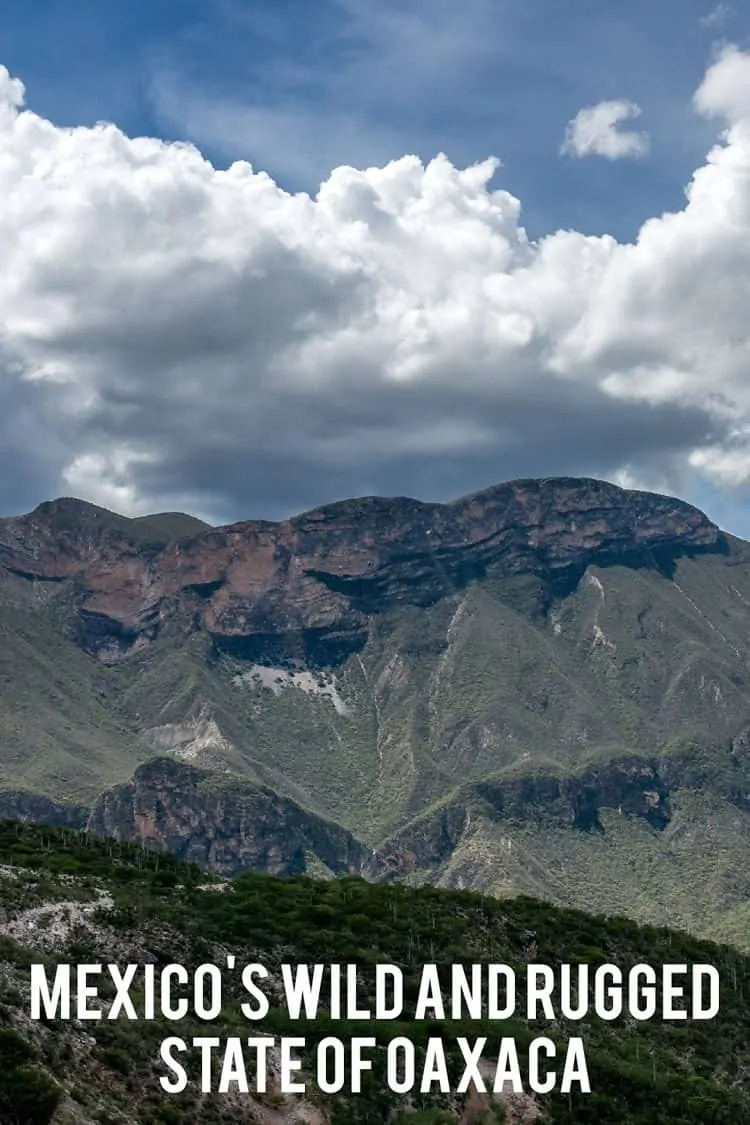 The following two tabs change content below.