This article may contain
affiliate links
. If you make a purchase through these links, I will earn a commission at no extra cost to you. Thanks!
After leaving the comfort of our house sitting assignment in Mexico City we were back on the road. We said goodbye to Zoe, packed the truck, and headed east toward the towering pyramids in Mexico.
After a late start and fighting a bit of Mexico City traffic, we made it to the tiny town of Teotihuacan.
But that would be far enough for one day.
Teotihuacan Camping
Teotihuacan is a small pueblo about an hour outside of Mexico City (depending on traffic).
We pulled up to the famous (at least among the overlanding community) Teotihuacan Trailer Park, which offered an RV park style setup—a large open grassy area with electricity and water connections at each site.
There were even miniature picnic tables — I'm not sure for what though, as they were really only big enough to set out electronics down to charge.
The owners, Mina and Karina — a mom and daughter team, were a friendly bunch and we spent many evenings gathered around the communal table outside of their door chatting away. It's also about the only place where the internet signal is usable.
Teotihuacan Trailer Park is conveniently located beside a number of little tiendas, as well as the large outdoor market just around the corner. We bought all of these fresh fruits and veggies for just $3.80!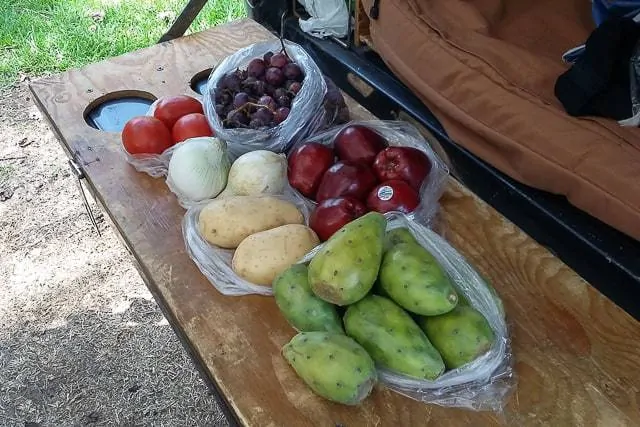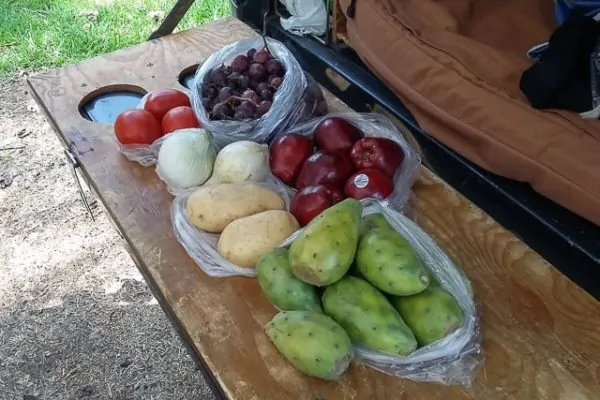 It's also a short 2-minute walk into town where you can find a variety of restaurants like Don Mincho — one of the best meals we had, at moderate prices.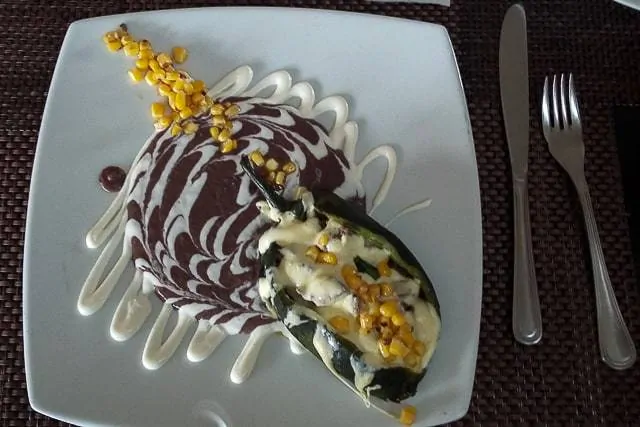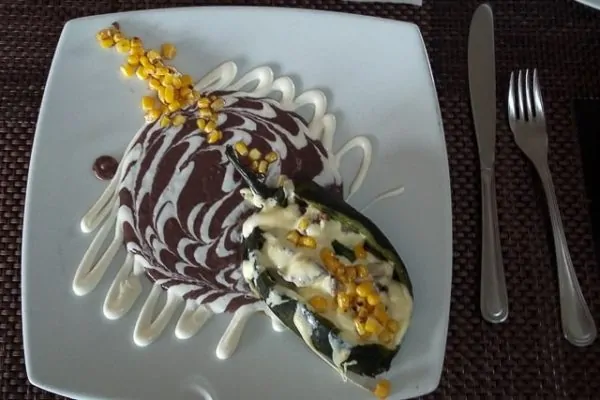 Or there is the budget-friendly Arco Iris, a simple menu of the day style restaurant where you can get a huge meal of whatever they prepared for the day for just 50 pesos ($3) per person.
They've also got a few dogs running around on site, two Dalmatians and another big dog, but what really enamored us were the handful of puppies that had only recently been born…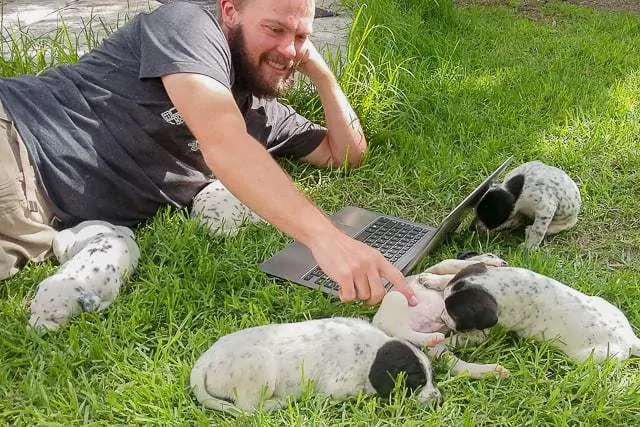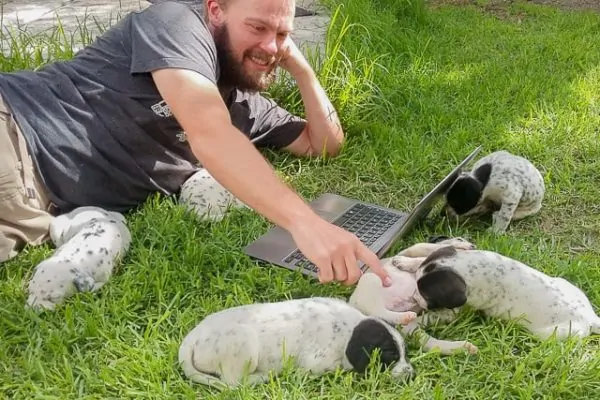 Eight beautiful Dalmatian puppies that we played with every day (sometimes a few times per day) as we lounged about in the grass and relaxed over the course of 5 days.
We became quite attached to these little pups and started to give names to each of them.
Teotihuacan Pyramids in Mexico
The main draw in Teotihuacan, of course, is the massive pyramids just outside of town.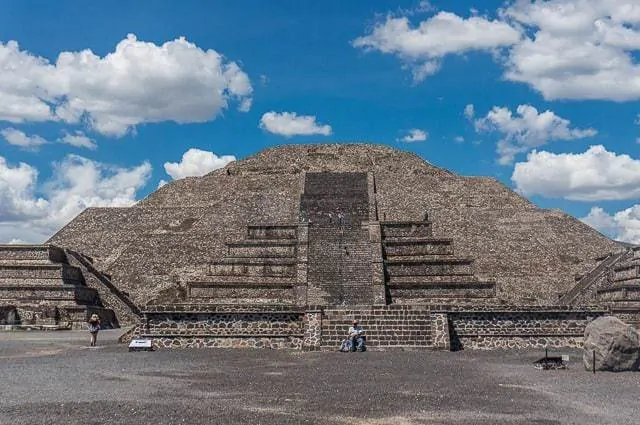 The pyramids date back nearly 2000 years and were once the center of a great civilization—believe to be the largest in the Americas and the sixth largest in the world at the time.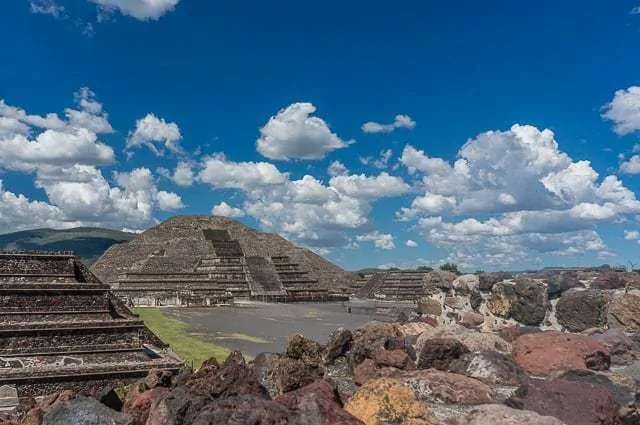 The towering Pyramid of the Sun and Pyramid of the Moon (the names were given by the Aztecs who later discovered these abandoned ruins) rise above the Avenue of the Dead beneath the scorching heat and you are transported to another time and place.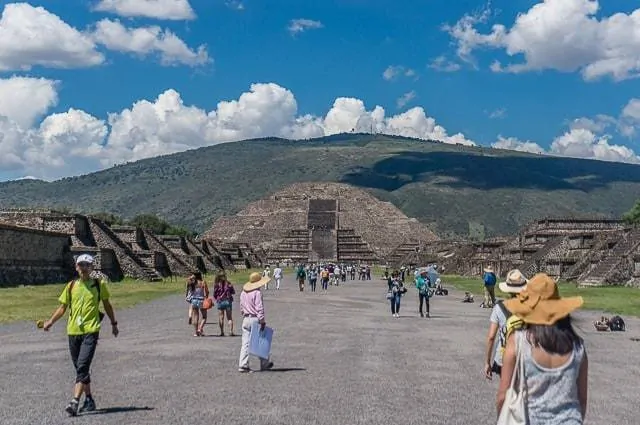 You can scale up some of the pyramids and structures, which tend to much wider than they are tall (and appear more as large hills than pointy pyramids like those of Egypt).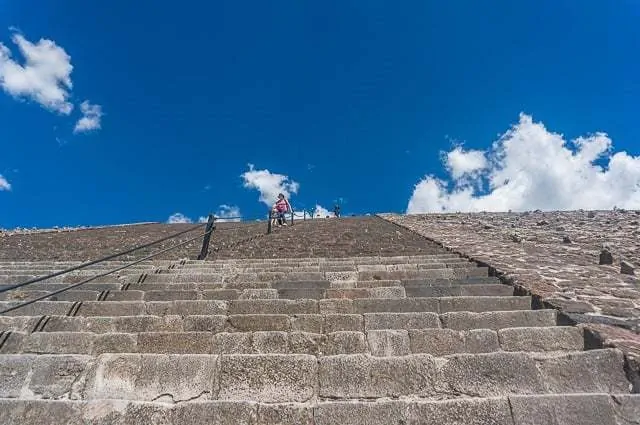 But the sheer scale of the pyramids and the amazing views they afford are certainly not to be missed.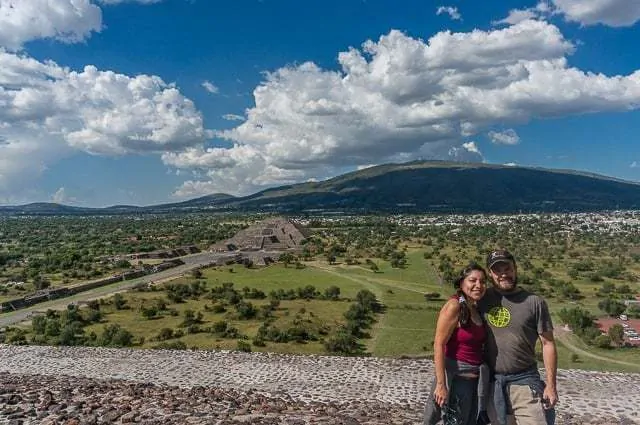 Along the Avenue of the Dead you will find hawkers selling their wares and be serenaded (is that the right word?) by the calls of jaguar whistles.
The sellers of the whistles seem to get a perverse pleasure in scaring unsuspecting tourists rounding a corner, or approaching silently from behind.
The hawkers selling hand carved jade trinkets and masks can be quite persistent, if you show even vague interest, expect to be pursued and bartered with. Better to just not make eye contact and say "no gracias". They will walk with you and keep lowering their prices though if you do want something.
Be sure to bring along a hat or even an umbrella, there is little to no shade throughout the entire area, and the sun can be relentless.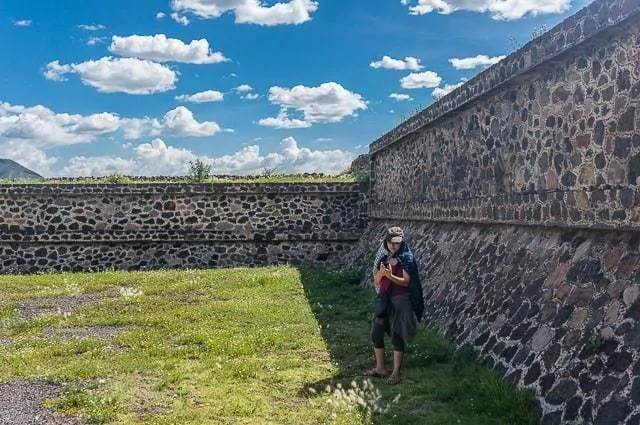 Getting to the Teotihuacan Pyramids
You can take a collectivo from town for just 8.5 pesos per person—or hire a cab for 30 or so pesos. The entrance to the ruins will cost another 64 pesos per person (about $4).
If you drive to the ruins you will have to pay for parking as well.
I would recommend that you budget at least three hours to adequately explore the area.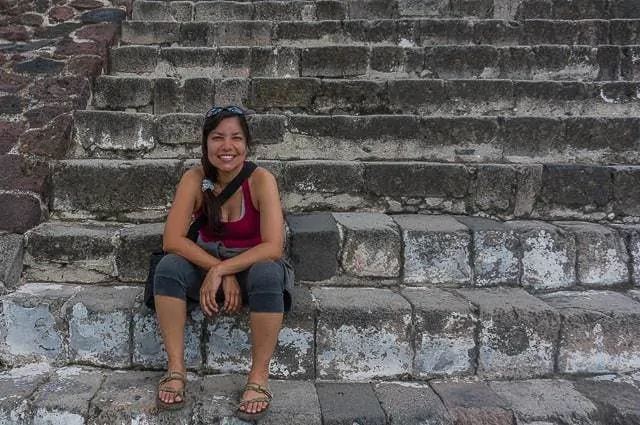 The pyramids and avenues cover a massive area which takes time to explore by foot and bear in mind that you'll be under the sun as there is no shade.
The park closes surprisingly early, so be sure to get there by 1 pm to allow yourself time to explore, or better yet, get there bright and early in the morning before the heat of the midday sun.
Traveling to Teotihuacan on your next trip? Book the perfect room on Booking.com today!
Wish you could travel more? Click here to grab my free resources for affordable, long-term travel.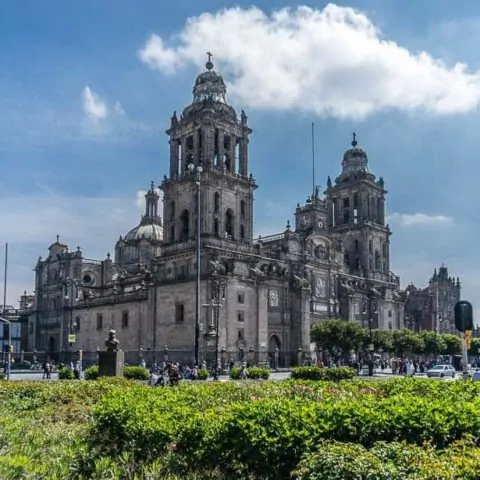 Mexico Travel Tips
Important tips and resources for planning an amazing trip to Mexico, based on my extensive experience traveling across the entire country.
Tools
Instructions
Book a cheap flight to Mexico with Momondo, or better yet, start travel hacking so you can fly for free.
Plan a rough itinerary and how long you will spend in each destination. Pick up Lonely Planet Mexico to help with this.
Work every day to teach yourself Spanish, you want to know as much as possible before you arrive.
Book your cheap accommodation in advance, at least for the first destinations -- For hostels use: Booking, for cheap hotels use: Hotels.com, for apartments use: Airbnb.
Reserve your on the ground tours and activities through Get Your Guide.
Purchase travel insurance for Mexico with World Nomads to protect yourself from illness, injury, and theft while in Mexico.
Check out my comprehensive guide about traveling to Mexico with information on cities, things to do, places to see, and more.
Learn more money saving tricks with my top budget travel tips if you want to get more bang for your buck.
Put together your Mexico packing list.
Enjoy this incredible country!
Notes
I hope this helped you plan your travels in Mexico! I know it can be a struggle to find accurate and on the ground information when traveling to a new place like Mexico, which is why I started writing so extensively about it!
If you have any questions about Mexico, budget travel, or anything else shoot me an email at ryan@desktodirtbag.com.
(I love getting questions! That is how I get ideas for my blog posts and what to write about!)
Recommended Products
As an Amazon Associate and member of other affiliate programs, I earn from qualifying purchases.
Share This
Did you enjoy this post? Please take a moment to share it on Facebook, Pinterest, or Twitter.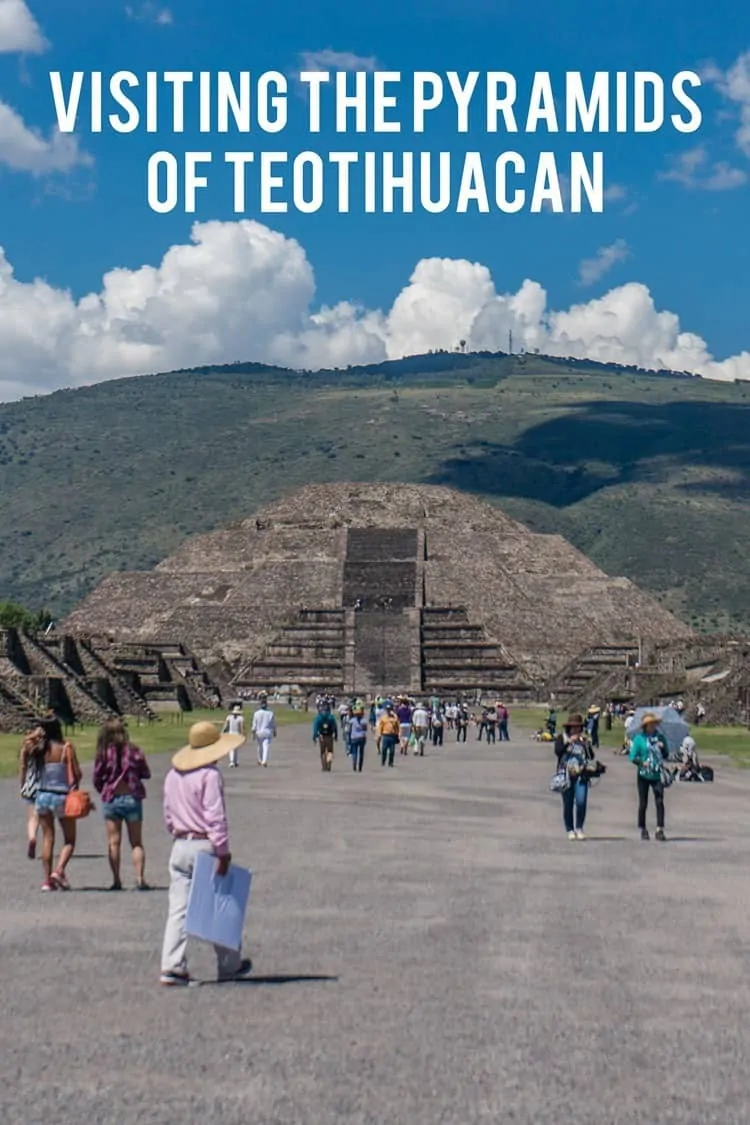 The following two tabs change content below.