This article may contain
affiliate links
. If you make a purchase through these links, I will earn a commission at no extra cost to you. Thanks!
Leaving Morelia that Friday morning we were just a few hours away from driving in Mexico City. We needed to be in the big metropolis by that evening in order to meet up with our house sitting hosts.
They were taking off the following day, but because of Mexico City's "hoy no circula" program which has a complicated set of rules for what days and times you can and cannot drive (depending on your plate numbers and origin), we could not drive in Mexico City at all on Saturdays because of my foreign license plate.
Supposedly you can request special tourist permission online, but in my research, I was under the impression that it was only available to cars made after a certain year and that my 1991 truck was ineligible. Nonetheless, we arranged to arrive on a Friday, a day with no restrictions for my plate.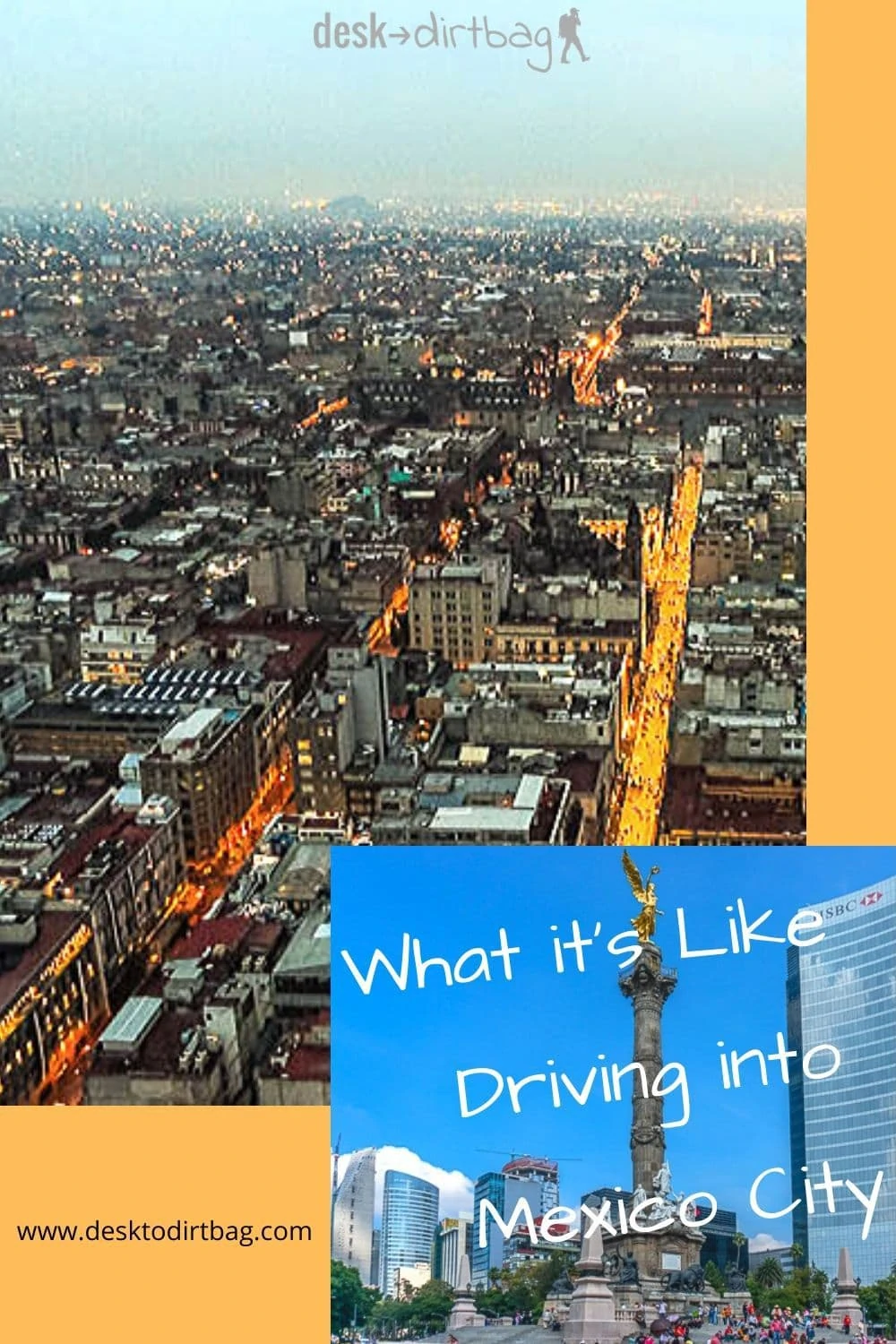 Passing through Toluca and we got our first taste of the madness of Mexico City traffic. Indeed it was only but a taste for what was to come while driving in Mexico City…
In Toluca, we ran into heavy roadwork, crazy drivers, and even construction workers shouting out "Hello America!" to me from the scaffolding above as I drove by. All the construction work really messed me up with the directions that my GPS device was giving me which certainly didn't make things any less stressful.
I was happy to finally be out of Toluca and we climbed up high mountain passes covered with pine trees.
It was a beautiful landscape that reminded me more of Washington State than of anything I had ever associated with Mexico.
When we hear about tourism to Mexico we usually hear about the beach resorts—Cabo San Lucas, Mazatlan, Puerto Vallarta, Cancun, etc—or we hear about the ruins or the colonial pueblos. You don't ever really hear too much about Mexico City.
As we got closer to Mexico City or what was formerly known as the DF (Distrito Federal), we immediately saw an increasing presence of police and military.
They were all over the road. Numerous checkpoints, convoys of vehicles full of armed men in the back.
We weren't sure what to make of it—whether we should be scared entering this place that looked like the streets of Iraq or if it was all just for show—demonstrating to the cartels and would-be criminals that what happens in the rest of Mexico is not tolerated in the capital city.
Indeed, we hadn't really seen much police presence (thankfully, since it seems they have nothing better to do than mess with foreign tourists) since leaving Mazatlan.
Cabo San Lucas was the most heavily guarded city up until now—but those were just normal cops or transit police, not the military-like presence we were seeing now on the outskirts of Mexico City.
As we topped out in the mountains we finally began our descent into the valley where the sprawling metropolitan city stretched out as far as the eyes could see.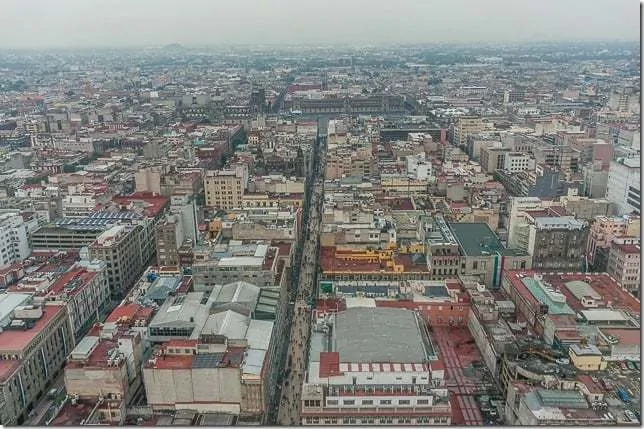 We were arriving into Mexico City precisely at rush hour and on a Friday night—pretty much the worst possible time.
Traffic slowed down to essentially a parking lot and we inched forward ever so slowly. Whenever we would move at a slightly more rapid pace that's when the local drivers would shift into absolute chaos mode.
It was as if the road lines didn't exist and they would abruptly plunge themselves into and out of your lane. Any millimeter of space that you allowed between you and the vehicle ahead would be capitalized on by a driver in another lane.
I suppose there was an unwritten code of order within the disorder, but as an outsider, it was quite overwhelming.
There were transit police standing on the corner of every block or every overpass, it seemed. I'm not sure why—even if they did see an infraction, I'm not sure how a transit cop could track down a car in this mess.
Andrea told me to be calm and not worry about it more than once.
But it was stressful, chaotic, and not something I'd recommend to all!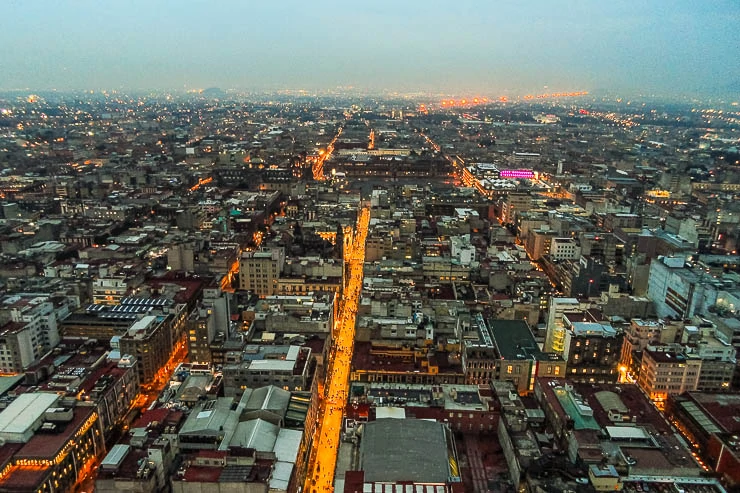 After what seemed like an eternity of plowing our way through the slow grind of traffic, we finally made it to our exit for the La Condesa neighborhood, one of the more upscale neighborhoods in Mexico City.
We tracked down the apartment where we would be staying and were quickly able to meet up with our house sitting hosts.
She showed me into the parking garage at the apartment complex and we had finally arrived.
I wouldn't need to drive for another three weeks! Woohoo!
We'd be looking after Zoe, their adorable little Shih-Tsu mix, for the next three weeks from their beautiful, modern apartment building in the heart of one of the best neighborhoods in Mexico City.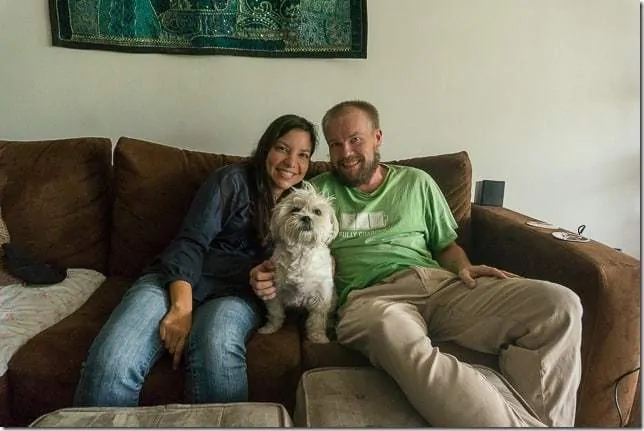 We were very excited and with high expectations, which were thankfully met because it turns out there are a ton of awesome things to do in Mexico City, whether we were just exploring the vibrant Roma and Condesa neighborhood near us or taking the subway into the historic center of Mexico City and sampling a bit of everything it has to offer.
Upon leaving the city in a few weeks later, it was basically more of the same… Heavy, slow-moving traffic as we made our way across the city and on up to Teotihuacan (or next stop).
All-in-all, driving in Mexico City is a stressful experience, for sure, and not something that I would recommend. But if you have to do it, it isn't the end of the world. Just be patient, give local drivers their space, don't let them get to you. You'll get to where you're going eventually — it will probably just take a crazy long time.
At least once you're in the city you can rely on Mexico City's incredible transportation infrastructure to get around without much hassle at all.
If you're interested in learning more about house sitting to travel affordable, don't miss out on my article about how to travel the world on a budget.
Traveling to Mexico City on your next trip? Book the perfect room on Booking.com today!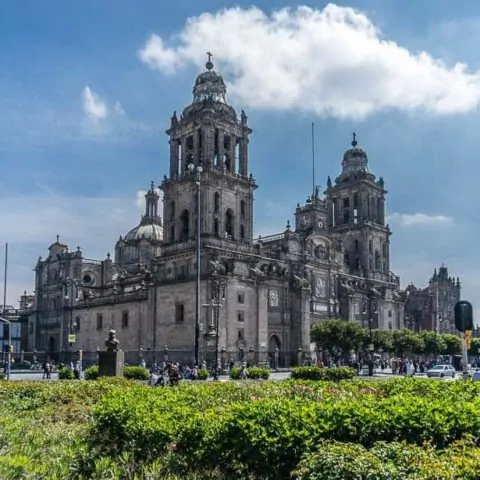 Mexico Travel Tips
Important tips and resources for planning an amazing trip to Mexico, based on my extensive experience traveling across the entire country.
Tools
Instructions
Book a cheap flight to Mexico with Momondo, or better yet, start travel hacking so you can fly for free.
Plan a rough itinerary and how long you will spend in each destination. Pick up Lonely Planet Mexico to help with this.
Work every day to teach yourself Spanish, you want to know as much as possible before you arrive.
Book your cheap accommodation in advance, at least for the first destinations -- For hostels use: Booking, for cheap hotels use: Hotels.com, for apartments use: Airbnb.
Reserve your on the ground tours and activities through Get Your Guide.
Purchase travel insurance for Mexico with World Nomads to protect yourself from illness, injury, and theft while in Mexico.
Check out my comprehensive guide about traveling to Mexico with information on cities, things to do, places to see, and more.
Learn more money saving tricks with my top budget travel tips if you want to get more bang for your buck.
Put together your Mexico packing list.
Enjoy this incredible country!
Notes
I hope this helped you plan your travels in Mexico! I know it can be a struggle to find accurate and on the ground information when traveling to a new place like Mexico, which is why I started writing so extensively about it!
If you have any questions about Mexico, budget travel, or anything else shoot me an email at ryan@desktodirtbag.com.
(I love getting questions! That is how I get ideas for my blog posts and what to write about!)
Recommended Products
As an Amazon Associate and member of other affiliate programs, I earn from qualifying purchases.
Share This
Did you enjoy this post about driving into Mexico City? Take a second to share it on Pinterest, Facebook, or Twitter. Thanks!
The following two tabs change content below.