This article may contain
affiliate links
. If you make a purchase through these links, I will earn a commission at no extra cost to you. Thanks!
If you are down for beautiful beaches, sunsets over the Pacific, and the best tequila shots you've ever had, then Puerto Vallarta is just the perfect place for you. It is a buzzing port city in Jalisco with tons of things to do and places to go. Here I will give you a list of the coolest Puerto Vallarta tours and activities to choose from.
On our drive through Mexico, we made a special detour to Puerto Vallarta because of all the incredible things we heard about this city, and I gotta say it didn't disappoint.
Our Airbnb apartment on the hillside above the old town offered up a stunning view of the Pacific and was even more breathtaking when a thunderstorm roiled the seas in the distance and unleashed a volley of lightning strikes as I'd never seen before (something the area is known for).
Viajeros prepare your senses to enjoy the coastline, the art, and great food in Puerto Vallarta.
And one of the best places to enjoy Puerto Vallarta is along the Malecon a.k.a. the Boardwalk, which is a popular place for locals and tourists to watch the beautiful Pacific sunset or enjoy the Gazebo night performers and live music. The Malecon should be your starting point to get a feel of this incredible city — charismatic, spirited, and definitely artsy.
Whether it is off-peak or high season, Puerto Vallarta is somewhere you can stay a few days or a few months or for even some, a place to call home. Here are the top Puerto Vallarta tours and activities that you might want to experience on your trip.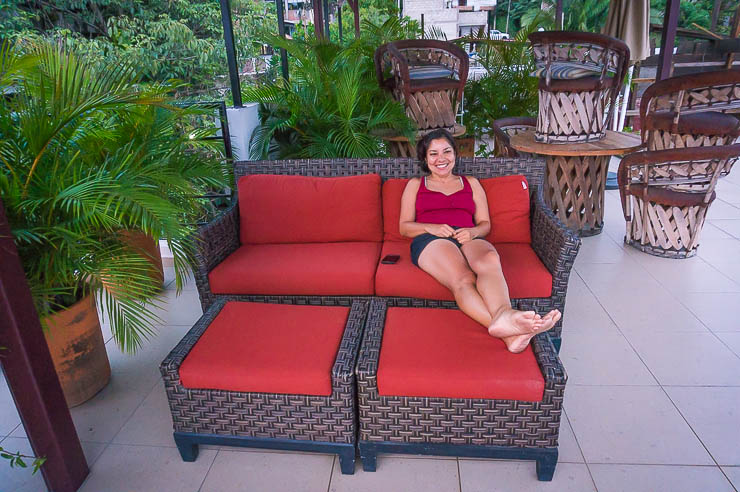 Free Historic Downtown Puerto Vallarta Walking Tour
The Municipal Tourism Office sponsors a two-hour walking tour of Puerto Vallarta's downtown for free. A certified guide will meet you at the tourism office at the Old City Hall in the Centro.
All who are interested to learn about the city's architecture, history, ecological heritage, and culture are welcome to join in. The guides usually share local recommendations or a piece of insider information that will help during your stay in Puerto Vallarta.
There is no need for reservations and the tour runs every Tuesdays and Wednesday at 9:00 AM and at noon. They also have Saturday tours which start at 9:00 AM. Be sure to wear comfortable footwear and tip the guide generously.
Learn more about the Free Historic Downtown Puerto Vallarta Walking Tour now.
Free Malecon Sculpture Walking Tour
El Malecon Boardwalk is a gorgeous, mile-long beach esplanade which showcases numerous sculptures by Mexican artists. And Puerto Vallarta has the best person to guide you in this art boardwalk, art gallery owner Gary Thompson of Galeria Pacifico.
From November to April, Gary begins his tour every Tuesday at 9:30 AM in front of the Millenium sculpture which is next to the Hotel Rosita, on the north end of the boardwalk.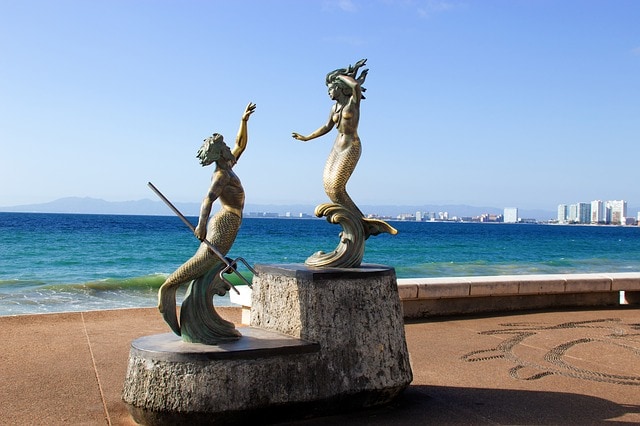 The tour participants will be able to meet the artists who will each be talking about their sculpture, their inspiration, and how they finished their masterpieces. You can ask questions from the artists and hey, you might just be privy to some cool stories or secrets about the art.
No reservations needed but if you have questions you can reach out to Gary Thompson or stop by Galeria Pacifico, Aldama 174 in the Centro.
Please bring some money to tip the artists who do the sand sculpture and the Papantla Flyers. These are the flying performers from the city of Papantla where the traditional custom has been done since the 1200s.
Very informative and interesting so enjoy this art walk with the artists. Just load up on some sunscreen and put on your comfortable footwear for a long walk.
Learn more about the Free Malecon Sculpture Walking Tour now.
The Old Town of San Sebastian del Oeste
When in Puerto Vallarta, you should not miss the day trip to the old mining village of San Sebastian deep in the Sierra Madre mountains. You will get to enjoy local food, a tequila tasting, coffee and learn more about Mexican heritage.
When this tour mentioned coffee, I was right on it! If you ever wonder how your morning coffee is made, you will absolutely get some answers from this traditional coffee hacienda you will be visiting. They will talk about how coffee is produced with the use of high quality, organic products.
And since we are so close to the town of Tequila, you can bet that you'll be hearing a lot about the tequila liquor, and you'll probably be drinking a lot of it too. Your guide will teach you how to savor your tequila and probably convince you to down another shot.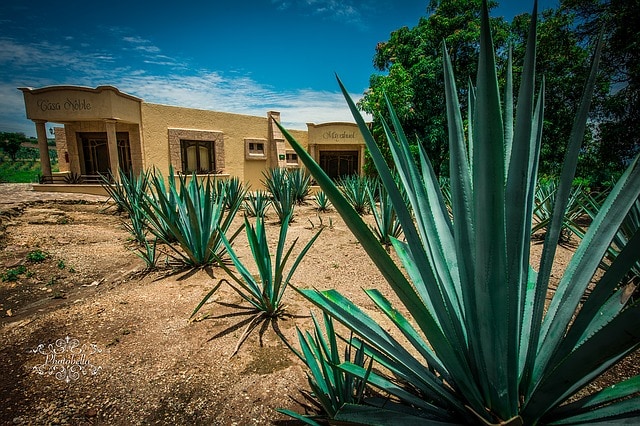 In this distillery, you will witness how they make tequila from blue agave plants and La Raicilla, the other full-bodied homemade spirit from the green agave plants. While we did a tequila distillery tour at La Cofradia in the town of Tequila, I highly recommend jumping at the chance to take a tequila tour because they are super interesting and definitely worth doing. Salud!
The tour will end in an authentic Mexican family-owned restaurant where you will experience the national cuisine using pre-Hispanic ingredients and techniques still being used today. Really, it's seriously delicious food that's why they were awarded the UNESCO Representative List of Intangible Cultural Heritage award.
A visit to this charming old town of San Sebastian is interesting as well as informative. This day trip will show you hacienda life and the produce of the land.
Remember to bring your water and slather on some loads of sunscreen because the Mexican sun is no joke. Enjoy the mountains!
Book Puerto Vallarta: Full-Day Tour to San Sebastian now.
Off-Road ATV Tour of the Sierra Madre
An off-road adventure on an ATV to the Sierra Madre jungle will definitely be action-packed. Discover a different side to Puerto Vallarta as you breeze through the lush greenery. Experienced guides will help you navigate the mountainous jungle.
Visit Mexican villages that you pass by to get to the majestic hidden waterfalls for some snacks and drinks. Take on the exhilarating ride back down and stop at Moro Paraiso, a restaurant by the river. Choose tequila, swim, lunch. Not necessarily in that order… Tick one or all of the above (don't worry, no one's looking!).
This exciting tour can also cater to those who are in a wheelchair. Who says adventure is for the few? Anyone can do it!
Book your Puerto Vallarta: ATV Tour of the Sierra Madre now.
Eco-Adventure Tour: Zip Lines, River Fun, and Speed Boat Ride
This is the part that I will tell you "Okay, okay! Maybe don't tell your mother!" She's probably worried enough just over the fact that you're in Mexico, no need to freak her out with your extreme activities.
How about a speed boat ride to start the fun? Nice and easy. Just jetting through the bay across Los Arcos National Marine Park to admire the breathtaking views of Puerto Vallarta by boat.
When you arrive at the canopy, safety training comes first with your own team of specialist guides. Don't worry, these guides will not leave you, and they'll be there to help make sure you are safe and things go smoothly all the way. Of course, you can handle the 2-mile (3.2 kilometers!) zip line when you see the incredible views over the canopy.
Enjoy a delicious lunch with tropical drinks at the riverside restaurant after the adventure run. After lunch, take a refreshing dip in the natural pools of the river to relax. Or slide down water slides if you still want more adrenaline pumping in your veins. A kayak and some water toys are also free to use. And oh yeah, did we mention tequila?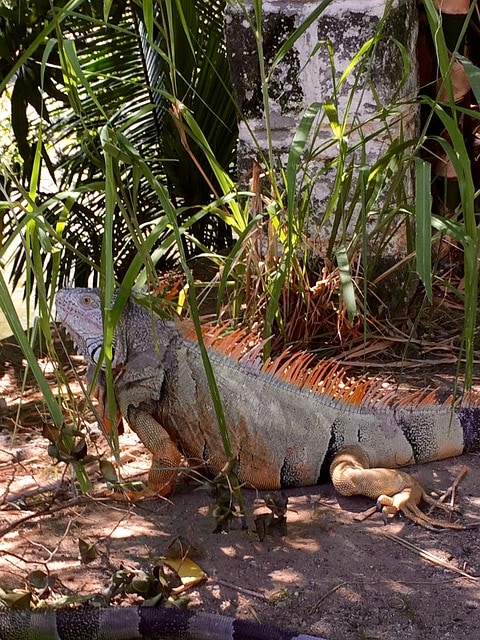 You will get to visit the animal sanctuary which takes care of Mexico's exotic species like marmoset monkeys, squirrel monkeys, toucans, iguanas and other reptiles, and macaws.
This is undoubtedly a nature adventure for all ages. Just clear it up with your tour guides if you have some health concerns or previous injury. Then you can fly!
Book your Puerto Vallarta: Zip Lines, River Fun, & Speed Boat Ride now.
Explore Beaches, Botanical Garden and Old Bakery
Mexicans have long been living off the earth — food, drink, entertainment — and living well. This tour will be showcasing just that and more as you experience a different side of Puerto Vallarta.
Starting off with a walk around Jardínes Botánicos de Vallarta or Puerto Vallarta Botanic Garden. This botanic garden has an impressive collection of orchids, oak trees, and the plants that produce vanilla and tequila. Check out the butterflies and birds around the garden.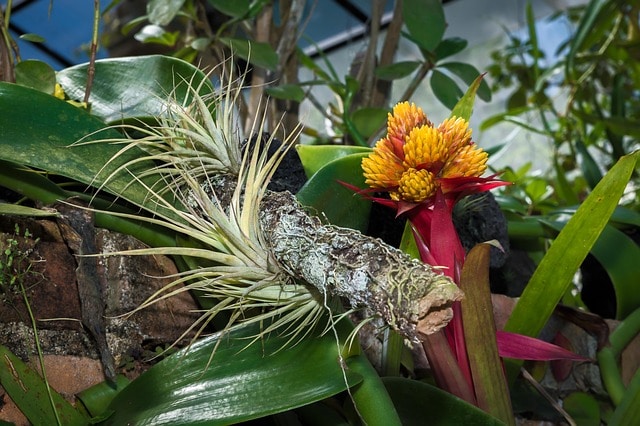 Visit a typical bakery known to locals as La Panaderia de Doña Martha and learn how they make their bread. Then at a local distillery, the owner will explain how they produce the lesser-known alcoholic drink La Raicilla, which is made from green agave plants. Take that shot while the owner explains the history of the drink.
The tour will also take you to the small fishing village of Tehuamixtle to look for dolphins, manta rays and sea turtles while you're sipping your tropical drink. Head to the unspoiled beach of Playa del Amor and the beach of La Bufadora for a feast of delicious seafood which will be served in a local restaurant. Vamos!
Book Puerto Vallarta: Beaches, Botanic Garden and Bakery Tour now.
Mexican Cooking Class with a Local Chef
When traveling to new places, it is highly recommended to eat like a local or eat where the locals eat. But why not learn how to cook like a local? Learn to cook authentic Mexican dishes with a Mexican chef with fresh ingredients from the area.
A culinary adventure with a Mexican chef in Puerto Vallarta is an awesome experience where you are a beginner or experienced cook. The chef will share proper cooking techniques to bring out the authentic flavors of Mexican cuisine. The food, culture, and history of local ingredients are also explained in this class for you to understand culinary traditions.
After the class, you get to taste the fruit of your hard labor. You will also get the apron and a paper copy of the recipes you have learned. Menu changes constantly.
So let your most tasty adventure begin! This is an experience that you can take with you back home and relive when you cook it again in your own kitchen.
Book your Mexican Cooking Class with a Local now.
A Night on a Pirate Ship
In Puerto Vallarta, your trip back to the past is not on a time machine, but you can climb aboard a wooden pirate ship and enjoy the dinner cruise while you enjoy the pre-Hispanic ritual and show.
Marigalante is every part an authentic pirate ship which will sail you around the bay of Puerto Vallarta just before sunset. Watch a pirate fight and other pirate-themed shows onboard to relive the exploits of Captain Rock and Captain Frodo. Be entertained by the show or be a part of the show! Join the thrilling contests with the pirates and see if you can be one yourself.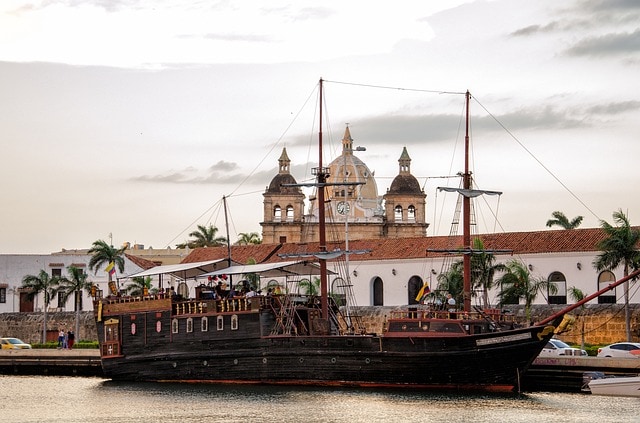 Think of it as an entertaining dinner with an open bar onboard a ship (just don't drink like a sailor! LOL). If that isn't cool, then I don't know what is. When the sun starts to set, get ready to have some buccaneering fun that will make you feel like you're in Las Vegas at the Treasure Island hotel, hah!
Book Puerto Vallarta: Pirates of the Bay Dinner Cruise now.
VIP Experience in Puerto Vallarta's Nightlife
Drink like a fish with no designated driver needed. Experience the nightlife of Puerto Vallarta with VIP treatment, hours of open bar, and your own transportation.
The hottest bar hopping tour in Puerto Vallarta with its own party specialists will lead you to the three best clubs of the city. Party with the best of Latin beats and dance like there is no tomorrow.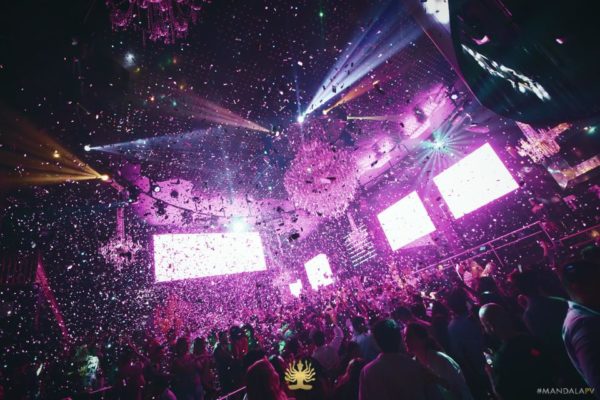 The famous Señor Frog's will mix their special beverage La Yarda. Can you handle it? Dance the night away at Mandala Night Club with the hottest pop and electro dance music in town.
And La Vaquita (a cow-themed bar) will whip up the craziest experience for the night. We took in many of the same awesome clubs during our time up in Cabo San Lucas too, so I highly recommend it.
Leave it to the top party people to give you the best Puerto Vallarta nightlife ever, and you don't have to worry about the details, just enjoy the fun!
Book Vamonos Nightlife Tour with Open Bar now.
Learn to Scuba Dive in Puerto Vallarta
Dive into a new experience of sunken caves, amazing reefs, and diverse marine life in Las Caletas. Learn the basics of diving in this Beginner's Scuba Course to find the majestic manta rays, turtles and coral reef fishes.
A PADI certified dive master will instruct you and make sure everything is safe for your diving lessons. This diving experience is an introductory program that allows anyone 10 years or older to experience and learn scuba diving in a safe and exciting environment.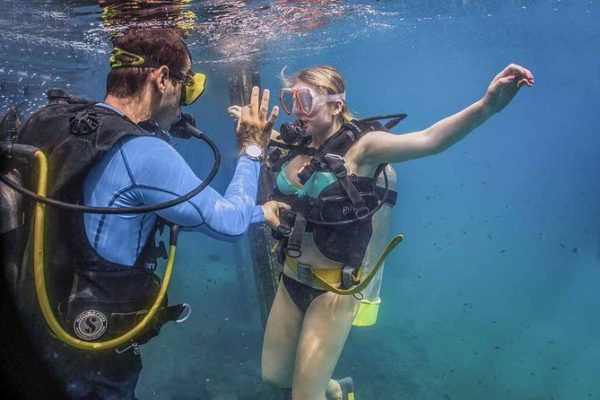 Make sure you arrange your schedule with the dive master along with important waivers to be signed. Diving can make you really hungry so tour includes lunch. Also, take note of very important reminders like diving within 48 hours of your flight home is not recommended.
Book Learn to Dive – Puerto Vallarta Beginners Scuba Course now.
Whale Watching Tour
If you are in Puerto Vallarta during the months of December to March, joining a whale watching tour is a must-do off the coast of Bay of Banderas. Puerto Vallarta is not just beautiful beaches but also a renowned area for humpback whales. You should never miss this amazing once-in-a-lifetime experience to be near the biggest marine mammals on earth!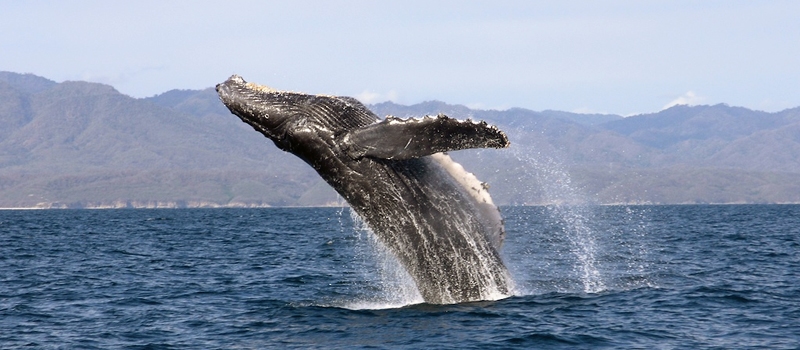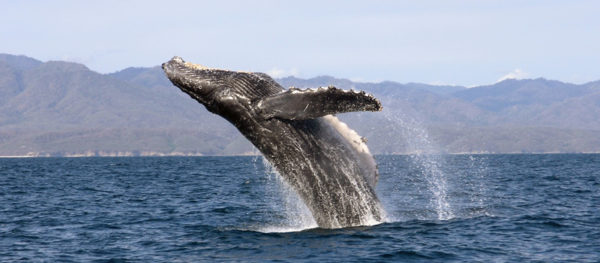 Don't pass up the chance to hear a whale song and see them up close and personal. Some of these gentle giants are gliding off the coasts of Puerto Vallarta to give birth to their young or hunt. The guides will do a running commentary of the tour as you experience them curiously swimming alongside the boats.
The tour also includes an all-you-can-eat Mexican lunch with an onboard open bar. Have some tequila or cognac as you pass by the Bay of Banderas where the whales are.
They get so close to the boat you can clearly see their barnacles!
Book your Whale Watching Cruise in Puerto Vallarta now.
Marietas Islands: Snorkel Cruise from Puerto Vallarta
Explore the Bay of Banderas and Mexican Pacific by snorkeling or kayaking. There are hundreds of species of marine life in this area like whales, spotted and spinner dolphins, giant manta rays, sea turtles and tropical fish. Look out in the sky for the exotic and endemic birds flying overhead.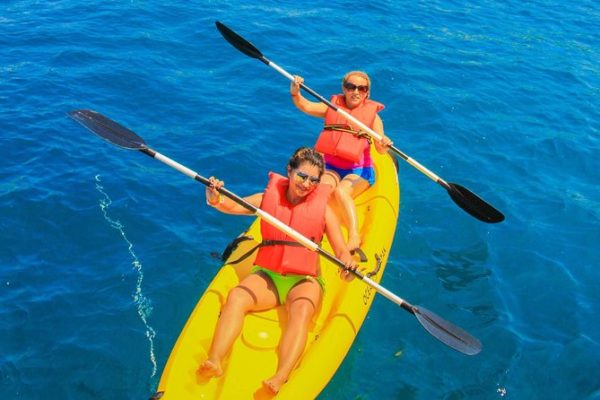 The guides will lead you in this eco-adventure to marvel at the underwater beauty of the marine park. They will also point out different marine life that frolics in this bay. There are also indigenous birds here such as the blue-footed booby and red-billed tropicbird.
You sure won't go hungry with breakfast and lunch included in this tour package. Or just take a break with a drink in hand (open bar onboard is the key) then continue to explore Marietas Islands. Try kayaking, snorkeling, or even scuba diving. Be sure to make the most out of this tour!
Book Marietas Islands: Snorkel Cruise from Puerto Vallarta now.
More Puerto Vallarta Tours
I swear, almost every tour in this city has tequila tasting included. But indeed, life is good in Puerto Vallarta and it isn't as dire as all the bad news about Mexico suggests. So cheers! Those were my top choices for the 12 coolest Puerto Vallarta tours and activities that you shouldn't miss.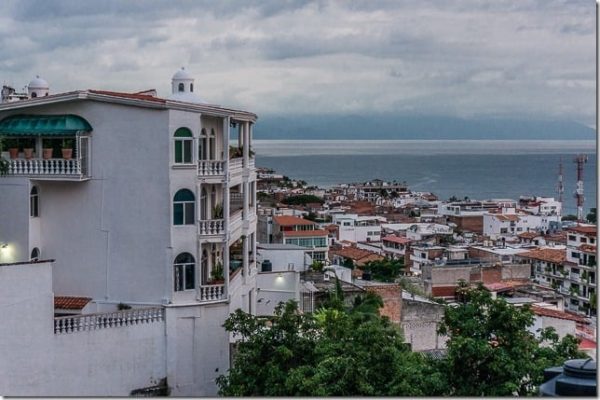 There are still so many things that you can do in Puerto Vallarta, so much Mexican food to taste (god knows how many kinds of tacos I have eaten here) and so many memories to make in this dynamic city in Mexico.
Also, don't miss out on my comprehensive guide when traveling to Mexico so you can plan your stay with tours, activities, places to go and places to eat. You're sure to have fun whether you are visiting Puerto Vallarta or other parts of Mexico for a few days or a few weeks.
Traveling to Puerto Vallarta? Be sure to book your hostel or hotel from Booking.com now to save and don't forget to purchase travel insurance for Mexico to protect yourself against injury, theft, and sickness. I recommend World Nomads.
Share This
Did you enjoy this post about Puerto Vallarta tours? Please take a moment to share it on Facebook, Pinterest, or Twitter.
The following two tabs change content below.
Desk to Dirtbag is one of the leading budget adventure travel blogs online and is dedicated to helping its followers achieve their travel dreams through inspiration, information, and actionable steps. If you are new to the site, be sure to
Start Here
.
Latest posts by Desk to Dirtbag (see all)