This article may contain
affiliate links
. If you make a purchase through these links, I will earn a commission at no extra cost to you. Thanks!
Leaving Puerto Vallarta, and thankfully over our stomach bug, we headed back up the coast and then turned inland toward the town of Tequila.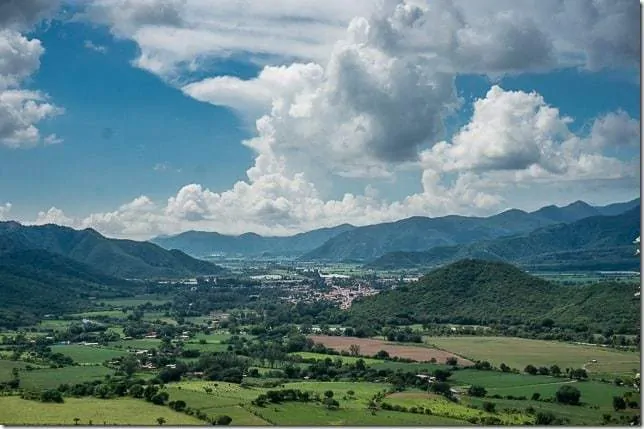 Yes, just like the liquor. The town of Tequila is the capital of tequila production and where you can find the Jose Cuervo factory among a number of other artisan tequila makers.
As you approach the town the rolling landscape begins to fill with the agave azul plants which they use to make the tequila. Spiky little plants that dot the landscape as far as the eye can see.
Staying with Locals
Andrea's sister lives in Vancouver, BC and does work dealing with the rights of migrant workers in agriculture.
She works with a number of Mexicans (and other Latinos) and in the days beforehand connected us with her friend Don Fernando who is from Tequila and was back home right now.
He works half of the year or so in Canada on the farms and fields, and spends the other half of the year with his family in Tequila.
He was also kind enough to offer us a place to stay during our visit and to show us around.
We were able to meet up with him along the main street in town and he took us up to his place. We spent the evening chatting with him and his lovely family about our travels, about the life of legal migrant workers in Canada and the US, about how things have changed in recent years here in Mexico, and so much more.
This was my first lengthy conversation (hours and hours) with Mexicans in Spanish, and it was difficult at times to follow along—they certainly speak differently from Colombians with a different rhythm and a number of different words. At times Andrea even has to ask what some things mean.
I laughed as we both were there learning to understand Mexican Spanish.
Don Fernando and his family were so hospitable, welcoming, and generous. It was a special treat for us to be invited into the home of locals.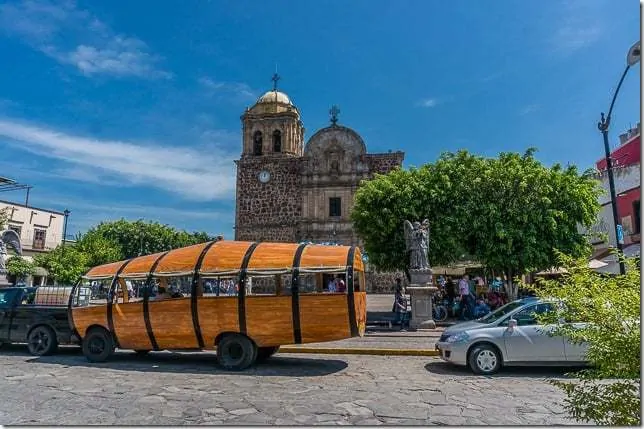 Tequila Factory Tour
The next afternoon we walked into town with Don Fernando so we could take a tour of a tequila factory.
We ended up doing the La Cofradia factory tour on his recommendation. The two biggest name factories in town are of Jose Cuervo and of Casa Sauza. I'd never heard of La Cofradia before today.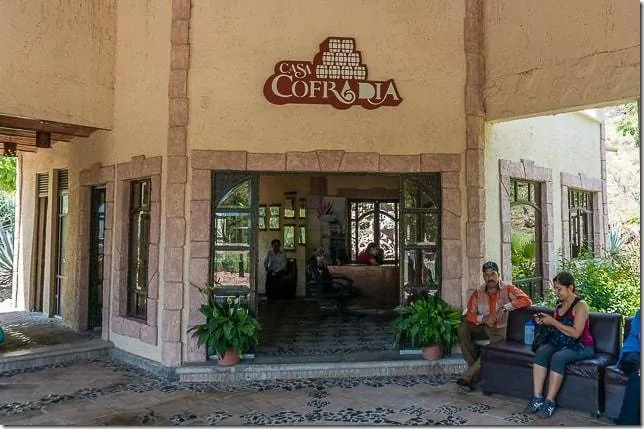 We purchased our tickets from their store in town and hopped in a small van for the short drive out to the factory.
Our guide rounded up the small group of 8-10 people on the tour and began our tour of the grounds, the history of La Cofradia, and the details of the agave azul plant and tequila.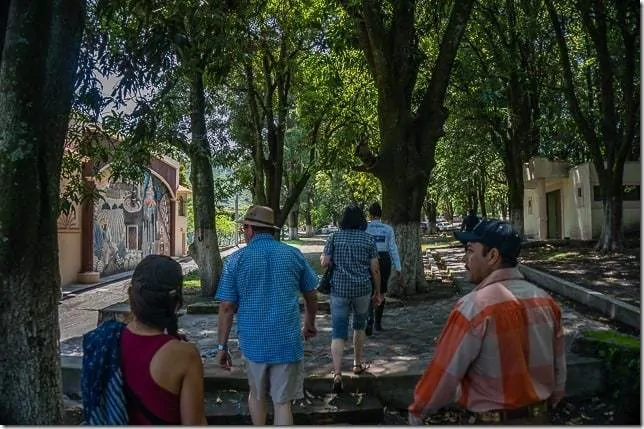 Tequila is only made from agave azul and within a handful of Mexican States (just like how champagne is only made in Champagne, France—even if it is the same product from elsewhere it must have a different name).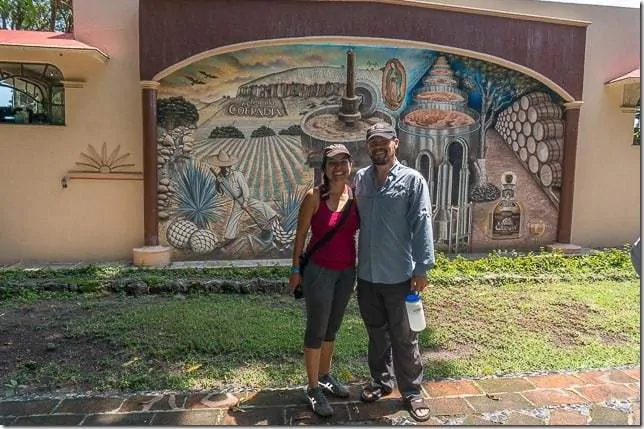 So if it is made in Tequila but with a different type of agave, it is not tequila.
If it is made in Oaxaca with agave azul, it is not tequila.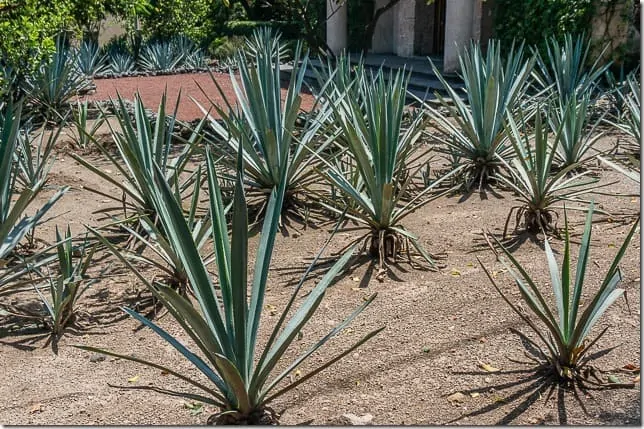 In this case, it would be mezcal, a liquor that is seeing a huge surge in popularity.
Tequila is, therefore, a type of mezcal, but not all mezcals are tequila.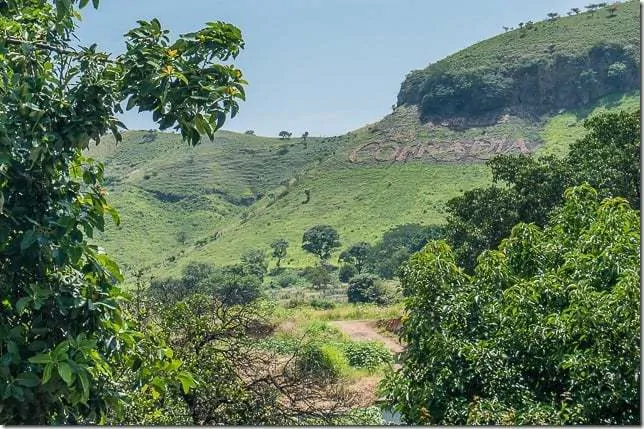 After the agave azul plant has matured, the jimadores will chop the fronds off, and reveal the large central core, which is called the piña.
Entering the factory we saw the workers offloading the trucks of piña and tossing them into a large oven.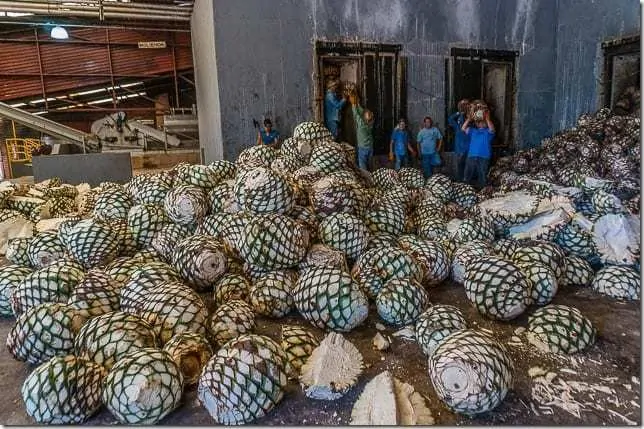 The tour was quite hands-on—I picked up one of the piñas, they are surprisingly heavy! Though be sure to wash your hands as it can cause skin irritation.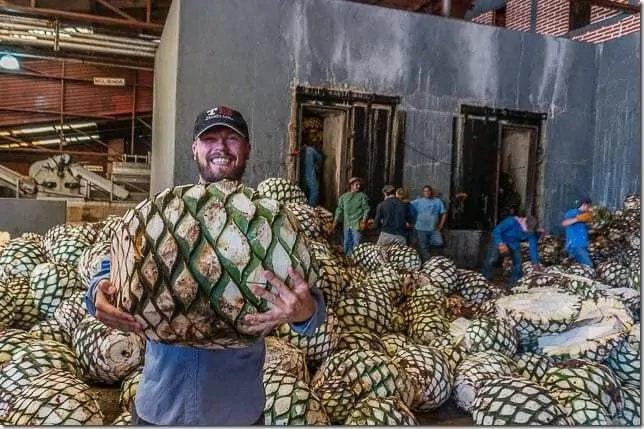 The piña then emerges broken down and soft, we ate some of the piña at this time which is now sugary and sweet.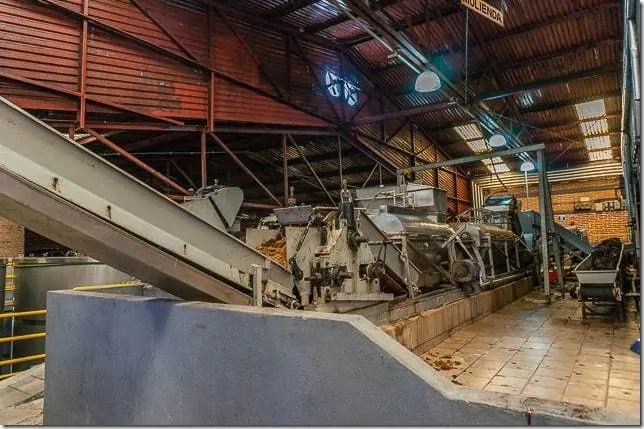 From there they break down the piña from this fibrous state by shredding or mashing it in order to extract the juices which they will then distill in the adjacent room. Another rule for tequila is that is must be distilled at least two times.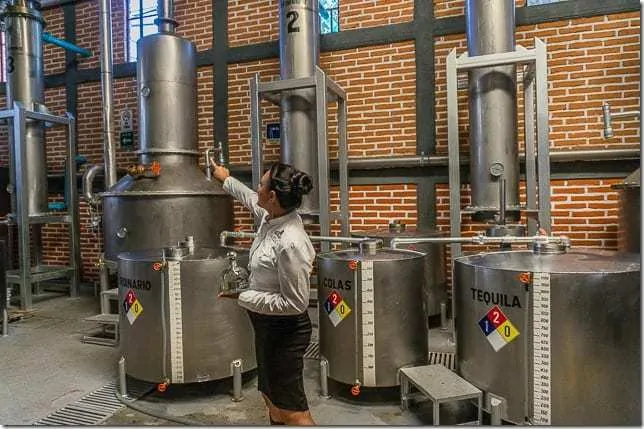 The distillation produces the clear "silver" tequila that we most frequently associate, though it can be placed into wooden barrels to be aged where it develops color.
Following the tour of the smelly distillery, we entered the bottling process. La Cofradia is unique in that their artisan tequila is bottled in beautiful handmade ceramic bottles and not mass produced and stuck in prefab bottles like a major producer.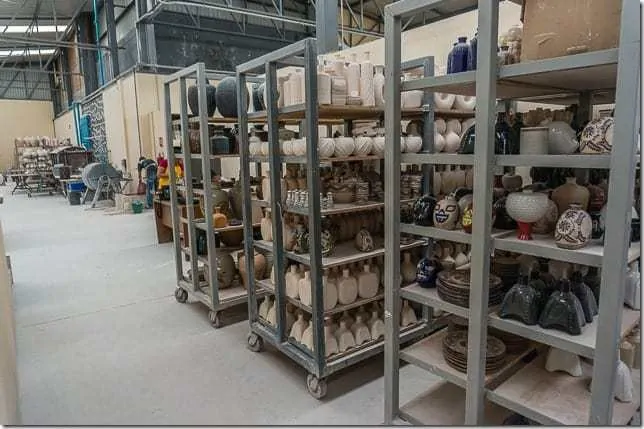 We watched the workers pour the molds, cook the bottles, and then hand-decorate them.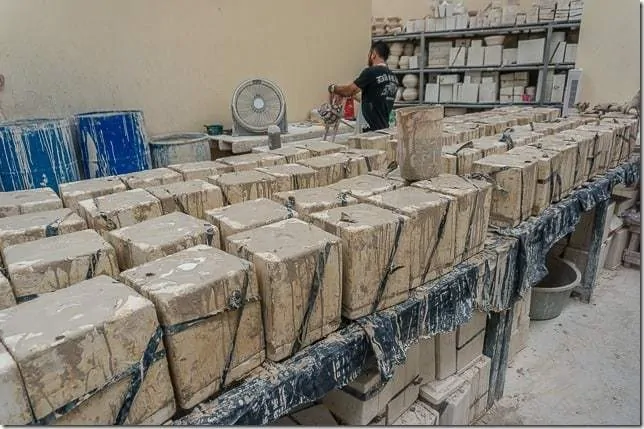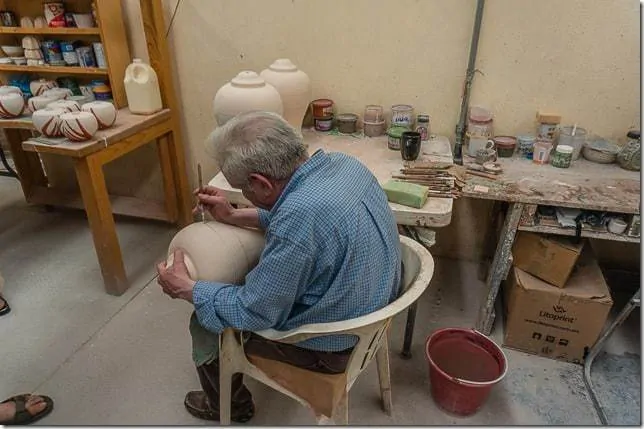 They have an incredibly beautiful and varied collection. For a little extra you can even have them customize a bottle just for you or a loved one with a message before they glaze it.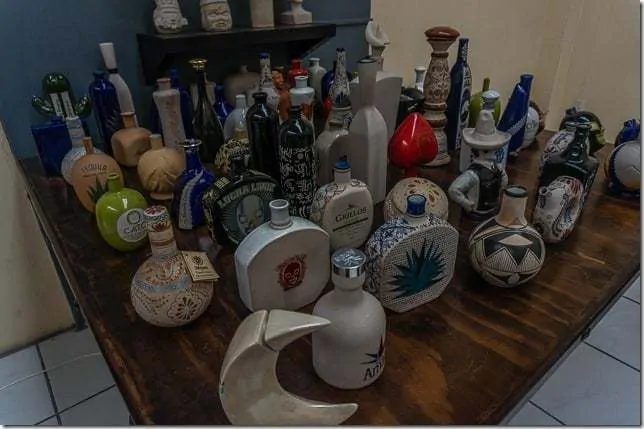 We went to the museum of La Cofradia where we learned more about the history and the specific tools they use to harvest the plants before entering the final store where we tasted one shot of each of the various ages and varieties of tequila from blanco, anejo, and reposado.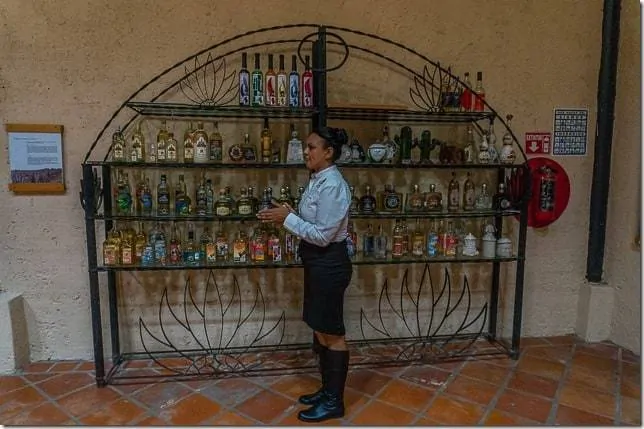 Our tour guide also taught us a very cool cheers in Spanish:
"Senor, tu que eres ejemplo de bondad
y nosotros tus muchachos, ya que nos
hiciste borrachos, hagase tu voluntad
Ave Maria yo no queria,
Padre nuestro, que bueno esta esto,
Bendito licor, maldito tormento, que
Haces afuera, vamos pa' dentro
Estiro la mano, encojo el codo
y a la salud de todos me le lo chingo todo
Salud!"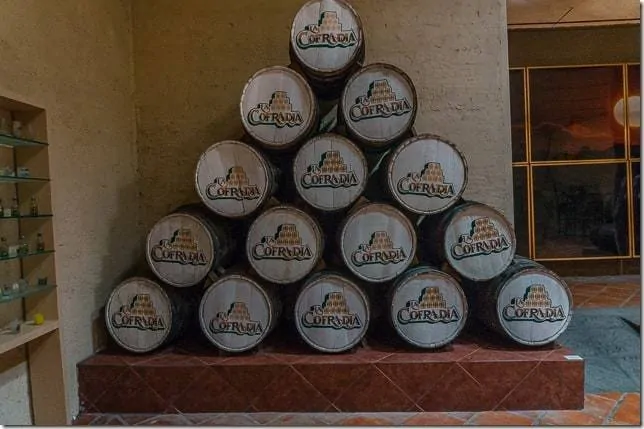 You can purchase the bottles of tequila to take home at this time if you like. I picked up a beautiful little bottle for around 500 pesos that I plan to give to my Mom (if it survives a few months of rough roads!).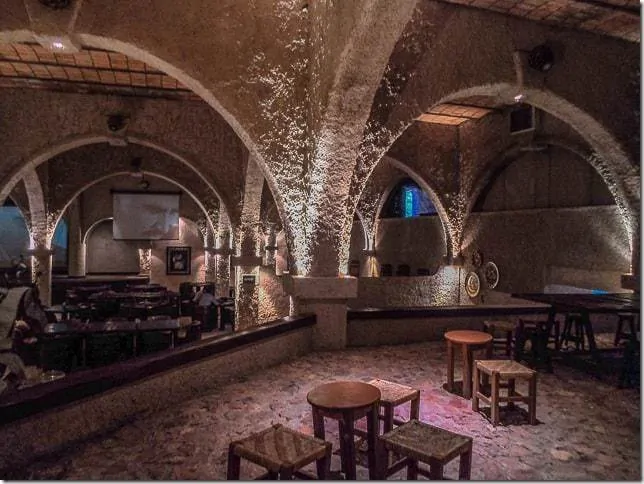 The tour then wraps up with a visit to the amazing underground restaurant which resembles a speakeasy and includes one margarita as part of the tour price.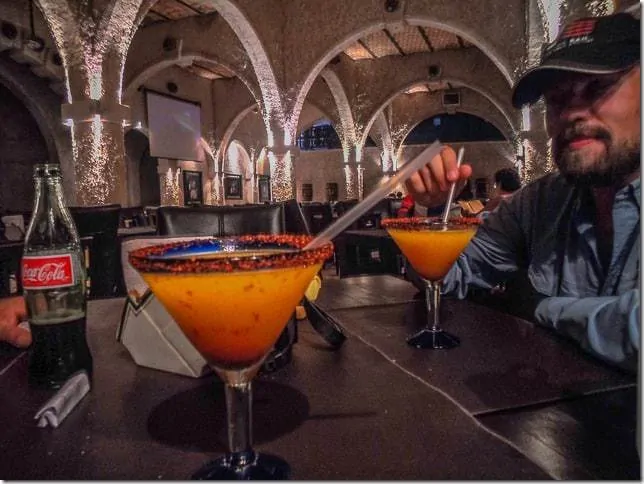 Afterward we hopped in the van back to the town center and Don Fernando said we had to try some cantaritos—another typical drink of the area, which comes in a clay cup (like they serve cafe de olla) and is made up of tequila, lime, grapefruit soda, and some fruit chunks mixed in. Very delicious! You even get to keep the cup when you go.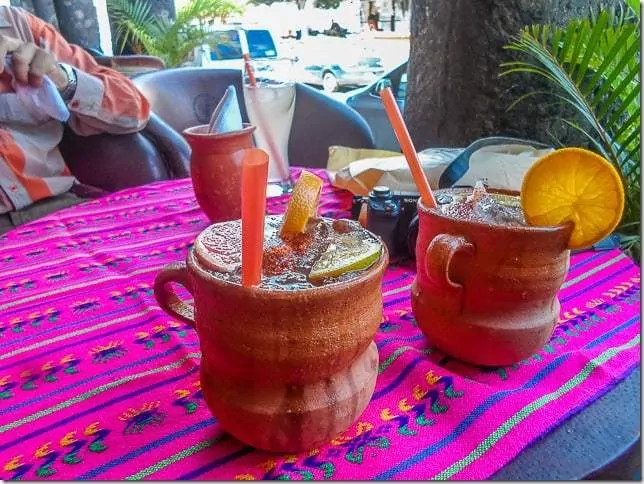 We staggered back to Don Fernando's house where his wife had prepared some delicious Mexican pozole (a corn-based soup).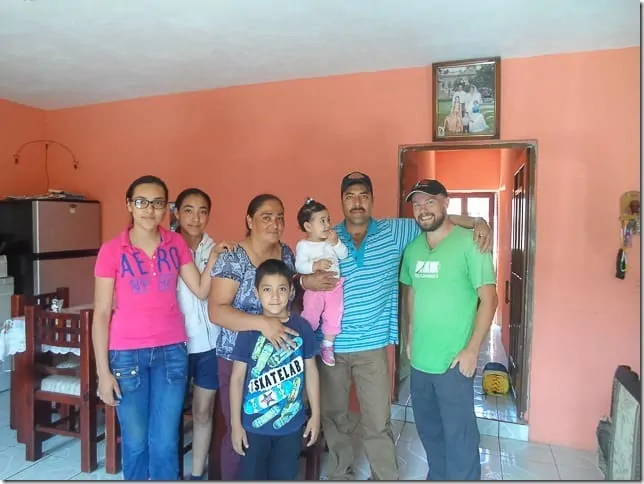 What a fun day! We spent another night in Tequila before we continued our journey toward Mexico City.
Traveling to Tequila on your next trip? Book the perfect room on Booking.com today! Be sure not to miss my article on travel insurance for Mexico and why you need it. The short reason: protect yourself from illness, injury, and theft. I use and recommend World Nomads.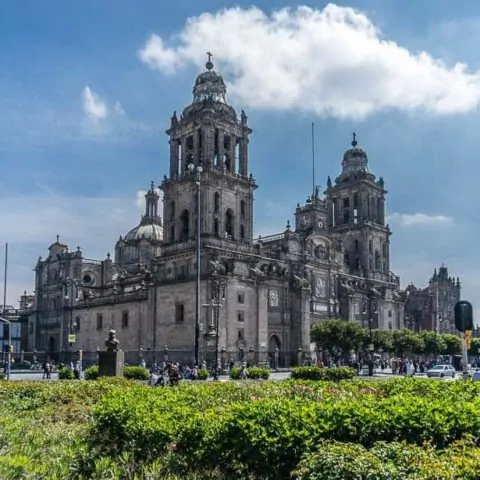 Mexico Travel Tips
Important tips and resources for planning an amazing trip to Mexico, based on my extensive experience traveling across the entire country.
Tools
Instructions
Book a cheap flight to Mexico with Momondo, or better yet, start travel hacking so you can fly for free.
Plan a rough itinerary and how long you will spend in each destination. Pick up Lonely Planet Mexico to help with this.
Work every day to teach yourself Spanish, you want to know as much as possible before you arrive.
Book your cheap accommodation in advance, at least for the first destinations -- For hostels use: Booking, for cheap hotels use: Hotels.com, for apartments use: Airbnb.
Reserve your on the ground tours and activities through Get Your Guide.
Purchase travel insurance for Mexico with World Nomads to protect yourself from illness, injury, and theft while in Mexico.
Check out my comprehensive guide about traveling to Mexico with information on cities, things to do, places to see, and more.
Learn more money saving tricks with my top budget travel tips if you want to get more bang for your buck.
Put together your Mexico packing list.
Enjoy this incredible country!
Notes
I hope this helped you plan your travels in Mexico! I know it can be a struggle to find accurate and on the ground information when traveling to a new place like Mexico, which is why I started writing so extensively about it!
If you have any questions about Mexico, budget travel, or anything else shoot me an email at ryan@desktodirtbag.com.
(I love getting questions! That is how I get ideas for my blog posts and what to write about!)
Recommended Products
As an Amazon Associate and member of other affiliate programs, I earn from qualifying purchases.
Share This
Did you enjoy this post? Please take a moment to share it on Facebook, Pinterest, or Twitter.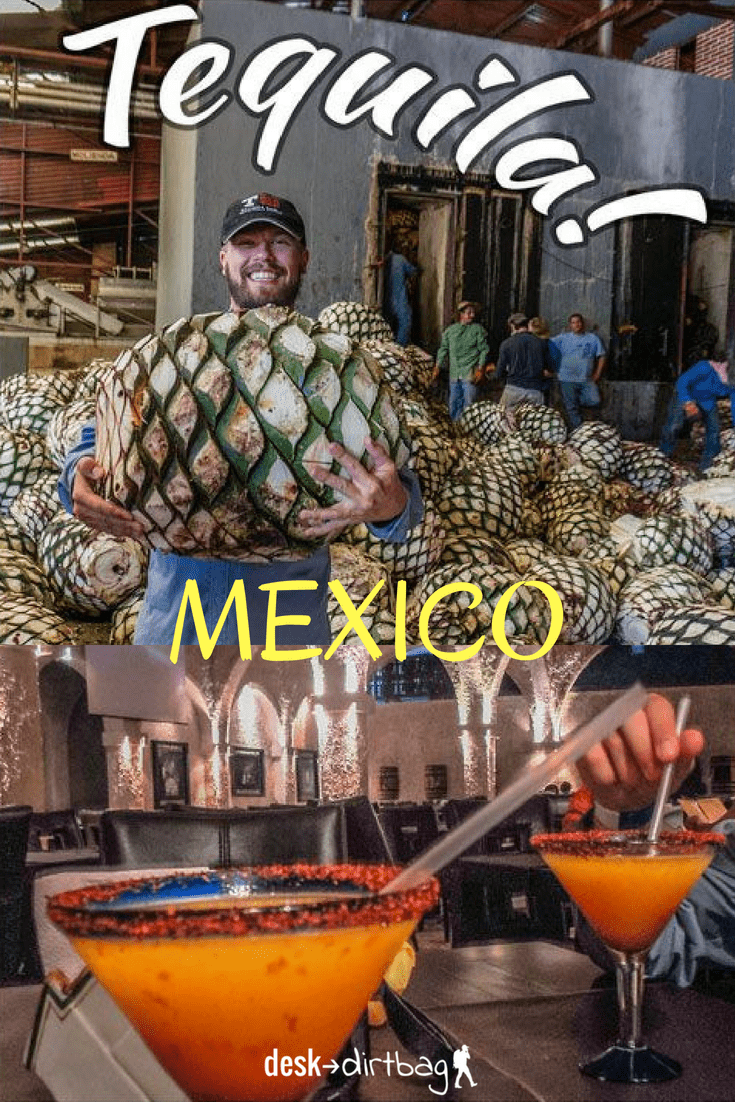 The following two tabs change content below.