This article may contain
affiliate links
. If you make a purchase through these links, I will earn a commission at no extra cost to you. Thanks!
Flying is among the single biggest travel expenses which tends to eat up a huge portion of most people's vacation budget. For many, however, it is also their only (realistic) option if they want to get to where they are going within a reasonable timeframe. Fortunately, while air travel is anything but cheap, the options and opportunities you have to save big money on plane tickets are incredibly numerous, and people who ignore them are liable to spend much more (hundreds of dollars more or even thousands, in some cases) than necessary. But if you know how to find cheap flights and some of the tricks of the trade that use frequent travelers use, then you'll easily be able to save hundreds which you can better use toward more fun or travel on the ground.
For your convenience, here is the only guide you will ever need to show you how to claim as many discounts as possible on the flights you book, as well as answer some frequently asked questions for any problems which may arise in your journey to become a money saving, cheap flight finding machine.
Let's get on with our guide on how to find cheap flights…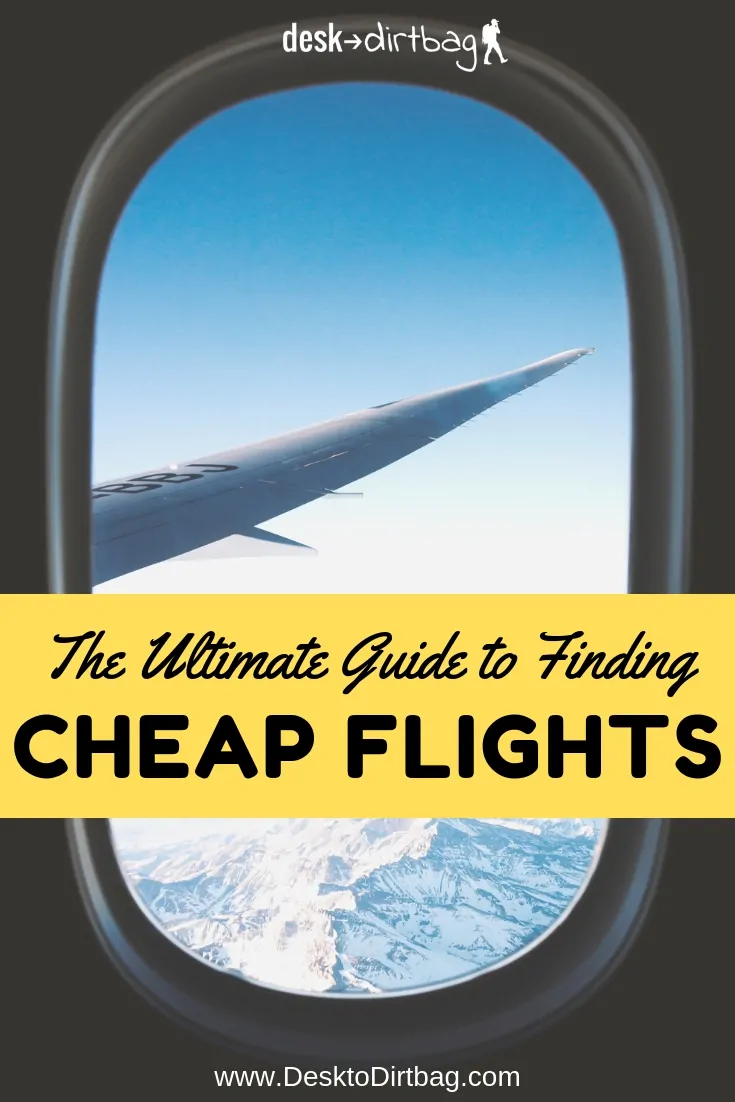 Give Yourself as Much Flexibility as Possible
A general principle for booking flights, one which will come in handy for many of the points listed below is this: be flexible. Of course, there are many things in your life which you don't have control over, but whenever you have a little freedom in your travel plans, use it to your advantage.
For example, if you have a certain day you need to leave for your vacation, however, you don't have your heart set on any place in particular, then you can look up which locations have the cheapest rates during the day you've set to fly and pick a less expensive destination.
One easy way to do this is to visit a site like Momondo, put in your origin airport and then type "Anywhere" into the destination tab with your dates. It will give you a number of different options at all different prices points so you can explore.
Or, on the other hand, if you know where you're going, but you have a number of different possible dates for departure, or a little flexibility, you can often find rates that are much, much cheaper. Pushing your flight back or forward just one day can save you over 50 percent on your ticket in some cases!
My travel plans are usually the very definition of flexible, so one thing I always do is to add +/- a few days (usually three days) to both legs of my flight. Sometimes the difference in prices with just a small change like that can be shocking and it is a great way to uncover some pretty basic flight deals.
Flexibility and why it's important will come up again a few times below, but for now, just keep it in mind.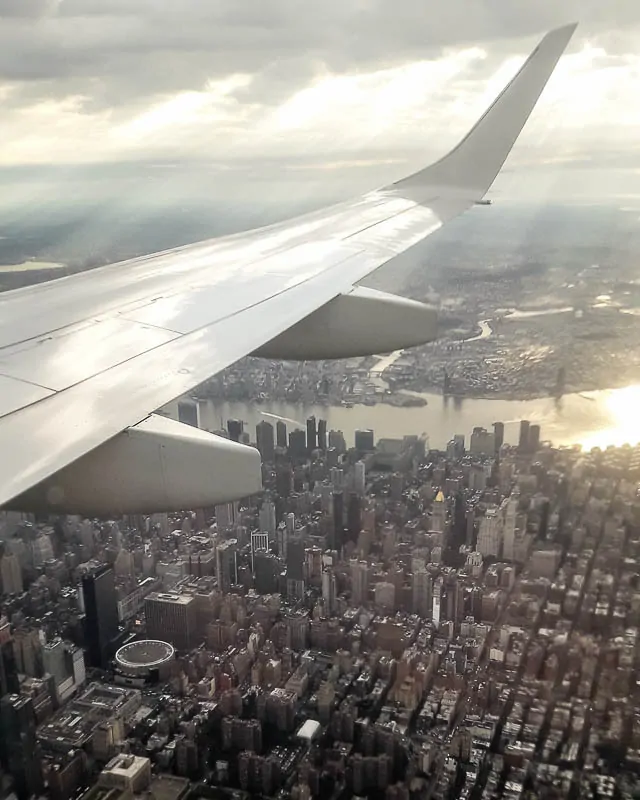 Only Use Flight Specific Search Engines
As it turns out, many Online Travel Agencies (OTAs) have search engines which bump up the price of tickets slightly when you use them to check costs so that they can take a bigger cut from the airlines. It's not possible to avoid this completely; however, there are certain search engines which increase the price greatly, such as Expedia, and other OTA search engines which offer much better prices.
When researching flights, use search engines specifically designed for getting good rates. Some of the best include Skyscanner, AirFare Watchdog, Momondo, Kiwi, Kayak, and Jet Radar. Most of these search engines even include budget airlines as well (more on budget airlines below).
Keep in mind that none of these search engines are guaranteed to get you the best price every single time, so it's a good idea to experiment with a couple of them whenever you want a ticket, just in case there's a better offer.
I usually go to Momondo first for a search to see what comes up, then my next up is Skyscanner, and finally, I might double-check via Kayak. I love Kayak as well, but I find it better for US flights rather than international flights, and it doesn't include as many budget airlines as other search engines.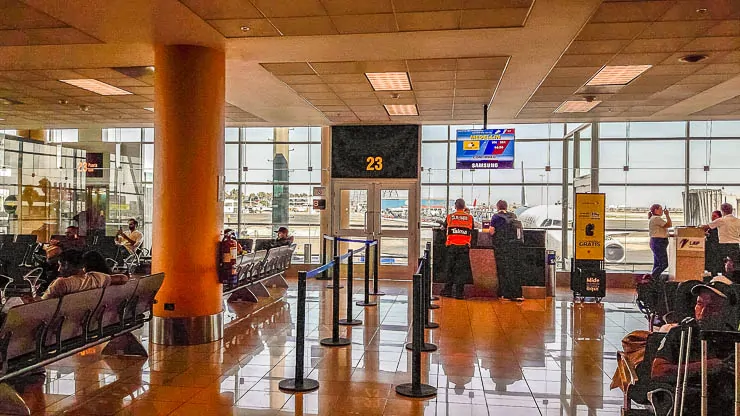 Fly Out on the Cheapest Day
Most people know that there are certain days when air travel is more expensive than others; however, no one has an always reliable system for determining when those days will be each time.
Generally, Tuesdays and Wednesdays are the cheapest days to travel, while Sundays are the most expensive; however, don't rely on this rule when booking your own flight as rates change all the time.
As stated above, the difference between booking a flight on a cheap day and a not-so-cheap day can be the difference between spending a fortune on a flight and staying well within budget, so you should look at the prices for every day of the month (and then some).
A great app to help you with this is Skyscanner. Just type in where you want to go and where you want to depart from, press 'search flights,' and you'll be shown the prices for each possible departure day. If you have some flexibility when returning as well, you can use the same process for finding cheap flights back home.
The same goes with Momondo in that regard. In case you're skimming, I'll just repeat: I almost always search with flexible dates of +/- three days on both legs of my flight to ensure that I get the best rate to a certain destination.
Sign Up for an Airline Rewards Card
Reward points or miles are quickly becoming one of the most beloved ideas in the industry—for the businesses (airlines) and consumers alike. For airlines, they create an incentive for people to purchase from them on a repeat basis, and for consumers, well, they get free money. It's a win-win. And if there's one demographic that can benefit from rewards cards, it's frequent flyers.
Of course, there's the standard rewards program where you get compensated basically for every dollar you spend or mile you fly. You'll have to spend a lot of money before you get anything though, and this article is all about how to find cheap flights, so that's not a good idea. Instead, one of the biggest wins you can take right now to save hundreds or thousands of dollars is to get started travel hacking.
If you're asking yourself what is travel hacking, then you better go read my travel hacking 101 article ASAP. Seriously, if you haven't already signed up for a travel rewards credit card, don't spend another cent until you do.
One card you should look into is the Chase Sapphire Preferred, which offers a HUGE signup bonus that will almost immediately earn you upwards of $750 dollars in free travel within the first three months you have it (be sure to use some of these credit card minimum spend tricks).
There are no foreign transaction fees either, and you can use the card for everyday purchases which will continue earning you miles or points that can be used on flights anytime you want (or even free hotel nights since the points are flexible). Future spending will also earn you points, so it isn't just the sign-up bonus… While the Chase Sapphire Reserve might be more lucrative, the $550 annual fee makes it more appropriate for frequent travelers, but be sure to consider that card as well.
Travel hacking is my number one tip to saving big money on flights… I have booked so many flights that should have cost me $700 or more, but getting them for the price of just taxes and fees (which amount to about $100 typically). This is the easiest way to save big, no doubt.
You need to spend the money anyway, so why not get some of it back? It's a no-brainer. You can read more about travel hacking and other big, money-saving wins in my book Big Travel, Small Budget.
Read More: Best Travel Credit Cards
Use Budget Airlines
There are hosts of rumors around budget airlines—that they are dangerous and more prone to accidents, that the seats are uncomfortable and don't offer legroom, that the service leaves much to be desired and there's no free food/drinks… And the list goes on.
Despite the reputation, budget airlines are not the flying torture chambers they're made out to be, and if you do your research, they're another excellent way to cut down on the costs of travel, especially if you normally travel with minimal luggage.
A couple of things to keep in mind, however, when using budget airlines are, first: find out what airport your plane is landing in. Sometimes budget airlines land in airports which are more 'out of the way.' So, if the savings are marginal, you may spend the same amount just trying to get to where you're going in on the ground transportation charges.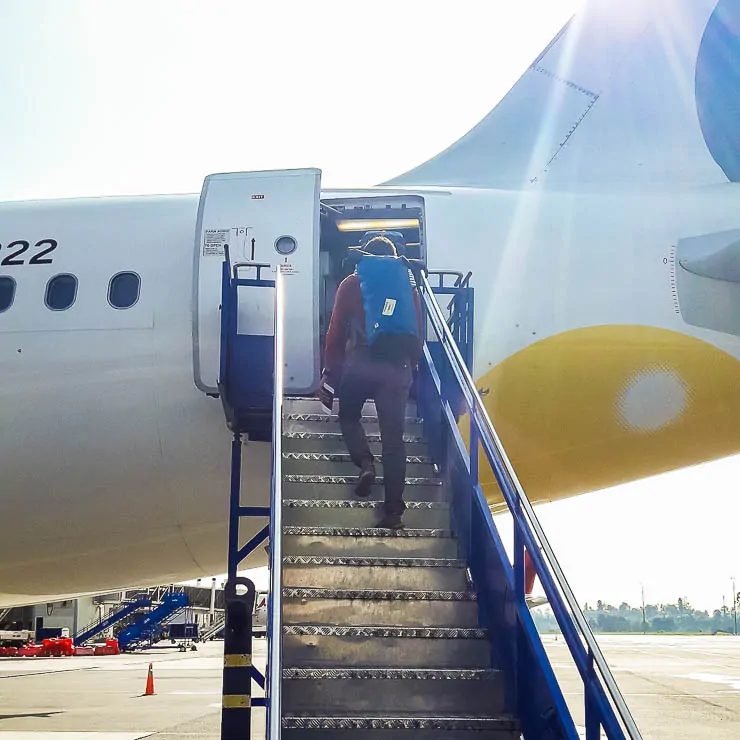 Also, make sure your luggage is not over the maximum weight and be sure to follow other restrictions or you will have to pay a large fee. You'll need to print out your own ticket as well or, you'll have to, you guessed it, pay a fee. These budget airlines will try to nickel and dime you for everything, but if money is tight, and you can read and follow directions, you're bound to save.
Aside from a few minor annoyances though, budget airlines are great, especially if you're traveling by yourself, without young children. Some budget airlines have their own reward points, and most show up on major flight search engines including Skyscanner and Momondo.
Personally, I'd rather find a cheap but direct budget flight, instead of an agonizing route with three different connections and an eight-hour layover like some of the "mainstream" carriers do if you're trying to get a cheap rate.
Also, if I'm not booking a flight using reward points (as above), I tend to try and search out budget airlines since they offer the best bang for the buck, but if you plan to check bags you may end up spending just as much as a normal carrier, so keep that in mind.
Look for Airline Errors
You shouldn't count on it, but tickets that have had their prices reduced due to some airline error can truly be diamond rings in the sand, allowing you to save ridiculous amounts of money if you're able to pounce on the opportunity and act before they make a correction.
There are a number of reasons why an airline might make a mistake when posting fares. It could be the result of human error—a person accidentally typed the wrong price, the computers used to run the price algorithms could have had a glitch, there could have been a miscommunication between the airline and a travel agent, etc.
Whatever reason a mistake occurs, the results are usually the same: a significant drop in price. The best way to hunt down these great bargains is by using resources such as Secret Flying and AirFare Watchdog which let you know when a ticket has been discounted due to error.
Another way to look for bargains is by bringing up the rates for an entire month with Skyscanner, and then comparing what you find to the prices listed each day that follows.
If you spot a significant drop on one of the tickets, there's a good chance this is because a mistake has been made and that you're in luck. The problem is, the discounts on mistake fares don't last long—sometimes for only a couple of hours—so book with the airline instead of using an online travel agency to save time and do it fast.
One might think that airlines would refuse to honor mistake fares, but that only happens very rarely because most airlines want to avoid the bad publicity that would be caused by reneging on an already purchased fare — and they usually act quickly to ensure that only a few of these inadvertent deals are scooped up.
There are entire websites dedicated to publicizing mistake fares, so if money is tight and time is flexible, you better start following sites like Scott's Cheap Flights for the latest and greatest deals.
Create Your Own Connections Instead of Taking Connecting Flights
Oddly enough, sometimes it's cheaper to buy two one-way tickets to get to your destination than to buy a single ticket with a connection.
For example, let's say there are no affordable direct flights from Fort Lauderdale to San Francisco, but you did find a route with a layover in Chicago for $500 dollars. That's not a bad rate, but you might be able to get it cheaper…
In that case, you might want to look at purchasing a one-way ticket from Fort Lauderdale to Chicago, which could come back for, let's say, $150 dollars, and then purchased another ticket on your own from Chicago to San Francisco for $250 dollars. If you were doing the math, you'll see that you would save $100 on that trip if you made your own connections.
You could try searching this flight as two separate one-way tickets, or you could also try searching for what's called an open-jaw flight which you book by searching for a multi-city itinerary, searching for Fort Lauderdale to Chicago, then Chicago to San Francisco. It gets treated like a round trip, basically, which is usually cheaper.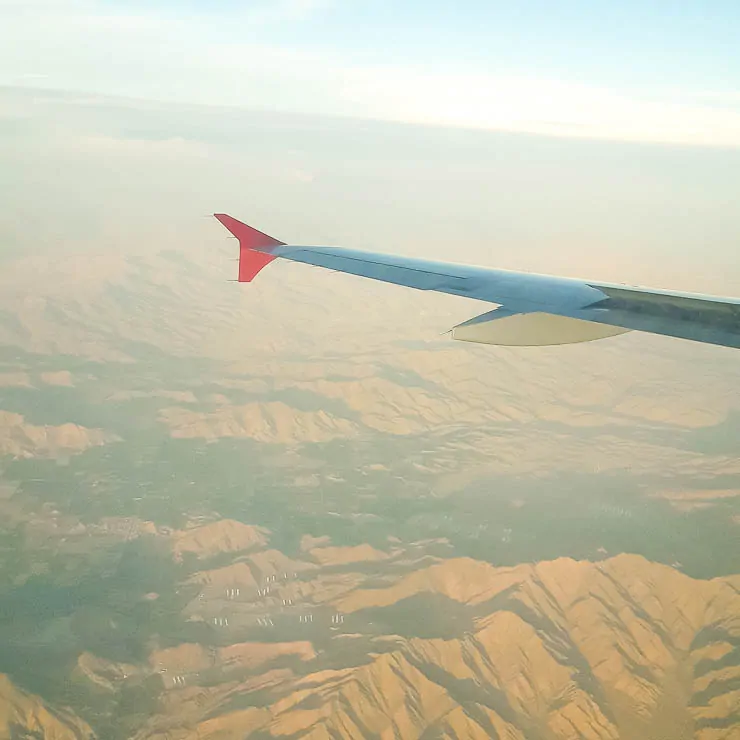 Example: I booked an open-jaw ticket from Buenos Aires to Medellin and Medellin to Miami (with a month-long stop in Medellin) for less than the price of the cheapest single itinerary ticket from Buenos Aires to Miami (which wasn't a direct flight either, of course).
If you really want to see what this travel hack can do for you, you can even turn it into a side vacation, basically like a "two vacations in one" sort of deal.
Since making your own connections obviously means that you don't have any fixed time you need to board your connecting flight, you can (continuing with the first example used above), fly into Chicago for $150 dollars, then book another flight, say, five days later for $250 dollars to San Francisco (sometimes those later flights could be even cheaper), and you've got nearly a whole week to spend in Chicago while still being able to save money on your travel expenses to put toward more fun on the ground.
Try experimenting with this approach. You may not always be able to get the exact deal you want or a layover in the destination of your dreams, but with enough research, there's no telling what you might come up with. Sometimes you get MORE travel for less money overall, even if that seems counterintuitive.
Use Kiwi
As discussed above, if you need to travel to a specific destination, the opportunities for you to save money are more limited than they would be if you are okay with going to some other locations. One of the best resources out there to find cheap destinations to fly to is Kiwi.com.
All you have to do is go online, type in the airport you're departing from and your date range and it will give you the rates for destinations all over the world, sorting them by price, so you know which countries are the thriftiest to vacation in. Not only does Kiwi bring up the cheapest countries to fly to, but it also analyzes different airlines as well, finding you the least expensive one.
Another reason to use Kiwi is for insurance while traveling. This is what we mean: Ordinarily, using two different airlines has significant risks. For example, if your flight with airline A is delayed and you miss your connection with airline B, airline B doesn't need to refund your ticket because the two airlines have no agreement with one another. It would be all your fault, basically.
However, when you find routes using Kiwi, they provide you with their own guarantees, meaning that if your flight on one airline is delayed or canceled and you miss your connecting flight, all you have to do is contact Kiwi, let them know what happened, and they will offer you a new flight option or a full refund. For this reason, Kiwi is not only cost-efficient but also gives you a little safety net in your search for budget savings.
Try 'Hidden City Ticketing'
This one is interesting. Hidden city ticketing is essentially when you buy a plane ticket that has a layover in the destination you ultimately want to end up in. People do this because occasionally there will be times when connecting in a city is cheaper than flying to it directly… This means you just leave the airport when your first plane lands and let the next flight take off without you.
One way to find these little gems is through a search engine called Skiplagged, which looks for hidden city ticketing opportunities for you. Hidden city ticketing can save you some good money; however, it comes with its fair share of risks.
One thing that can go wrong is your suitcase can keep going along the pre-planned route even if you don't. Worst case scenario: your bags wind up in a different city, and you'll need to go through the hassle of getting them back. Therefore, if you're using this strategy, make sure you only have carry-ons.
Another problem you may find yourself in is the plane that you landed in at your connection city might be the same plane going to the main location, and you aren't allowed off the plane. Aside from the awkward conversation you'll need to have with the staff when you try to explain to them that you planned on making a break for it, you'll also have wasted a trip and will have to spend a lot more money to get to where you want to go.
Lastly is the question of whether or not this is ethical. To begin, this isn't in any way illegal, and technically speaking, it's no less ethical than simply missing a flight. These are the deals the airlines create and as long as you pay for the ticket, there is nothing wrong with only using half of what you've already paid for.
That being said, you shouldn't do anything that makes you uncomfortable, and if you don't like the idea of it, then you should go with your gut. Saving money is good, but not if causes you all sorts of undue stress about your travels. After all, most people travel to take a break from all these sorts of stresses.
Fly on Local Airlines
Small airline companies wouldn't exist if they couldn't offer something that the larger airlines don't, so before booking a trip, always check and see if there is a local airline that can get you where you want to go for less.
Local airlines don't always pop out on search engine results pages, especially for more obscure destinations, and even if they do show up, their best deals might not appear on the site's snippet, which means it's a good idea to give it a click and window shop. You may find some exclusive offers which you would have otherwise missed out on completely.
I usually search for something like "airlines at [name of airport]" and get back the airport's webpage about who flies to and from that destination where you can see the less common names and take a look at them.
Don't Wait to Book
If you come across an excellent fare, it might not last very long. It may disappear before the sun comes up, or it may continue for the rest of the week. The point is: You don't want to tempt fate.
I've certainly found myself in that situation where I find an amazing deal with a cheap flight and good connections (or lack thereof, aka direct) and I wait for whatever reason and then the deal disappears and I find myself booking some terrible thing with three connections and an overnighter sleeping on the floor of the Orlando airport… Sigh.
There may have been a time when the price of seats went down as the takeoff date got nearer as a way for airlines to fill up as many seats as possible; however, those days are mostly over. Now, the closer the date gets (and the more desperate the customers become), the higher the rates grow.
There's no way of telling how long deals will last (all I know is that generally, the better the sale, the quicker it ends), so once you've looked into all the tips and tricks in this article and you see a deal that's right for you, lock it down immediately. It's probably not going to get any better as time goes on—the best time to save money is long before the plane leaves the ground and before your bags are packed.
The best deals seem to be had by those who have the most flexibility and the ability to plan ahead, well in advance.
Find the Best Currency to Pay in
Another way to save is to see if the flight is less expensive if you pay in a different currency than the currency of the nation you're leaving. Sometimes you won't have the option to use a different currency, but if you can (and if it would be cost-efficient) then there isn't a good reason not to. Just use a travel credit card that doesn't have any foreign transaction fees (otherwise that would defeat the purpose), and you should be good to go.
This sort of thing usually crops up when I'm searching for flights overseas… You might find the default price displayed in dollars but then when I switch it to the local currency like Colombian Pesos, I find I can save a small chunk of change — typically I see prices that are higher in dollars than in the local currency, but in some cases, the opposite could be true.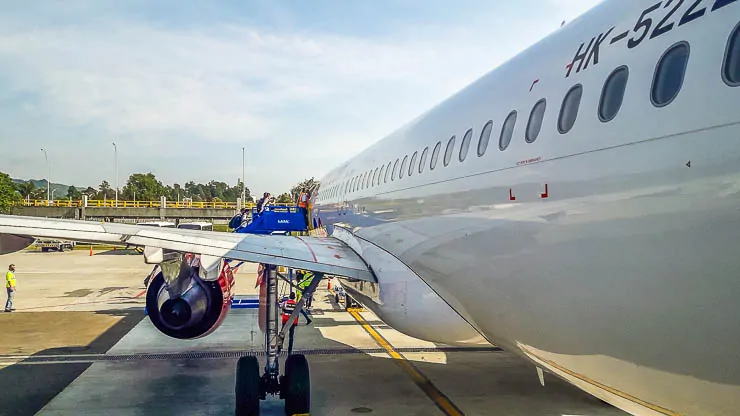 FAQ About How to Find Cheap Flights
Now that we've gone over a few of the most useful tips and tricks for finding the cheapest flights, here are some frequently asked questions about bargain hunting for tickets, pros and cons, and some more details for you.
Should I Search in Incognito Mode?
It definitely doesn't hurt. Before you type up flight costs in a search engine, keep in mind that the rates tend to go up after they've been searched a few times. Sites use the cookies in your browser to detect when a certain computer has been checking them out, and when they do, it's not uncommon for them to automatically increase their prices, even slightly, knowing that you're interested, and try to pressure you into closing the deal before it goes any higher.
For this reason, before you type your query into the search engine, make sure you either turn on incognito mode or search in private browsing mode to find the cheapest rates. How this is done is different with each browser, so find out the right way to open up an incognito window on your browser and start looking for flights.
I don't normally find prices that are different when searching in incognito mode, but as I said, it doesn't hurt.
One more thing; even in incognito mode, you still create cookies when you enter onto websites, so if you don't want the airlines to remember you next time you check their prices (and you don't), then close all of your incognito windows before opening the one you intend to use for the airlines website the second time.
What if I Want to Visit Multiple Cities?
Let's say you live in New York and you want to see both London and Paris. You don't have to buy a one-way ticket to London, another to Paris, and then another back home. Instead, you could book what is called an 'open-jaw flight' that we mentioned above.
To put it simply, an open jaw flight is basically just a round trip ticket in which the first flight lands in one city (i.e., London), and the second flight departs from another (i.e., Paris) in the same region. So let's say you flew from JFK to London, you can then take a cheap local flight to Paris or go by train, spend a few days in Paris until your return flight is ready to lift off, then come back home to JFK.
Open-jaw flights can return to the same city but the other flights take off in different cities like the JFK-London, Paris-JFK example above. Or they can connect start and end in totally different cities but connect at the same city in the middle like the Buenos Aires-Medellin, Medellin-Miami example from earlier.
Open-jaw flights are great because they are cost-efficient, and you don't need to waste time returning to the city you landed in after seeing the other places you wanted to see. Another option is you could book a flight with a long layover—maybe 12 hours or so—in a city that you want to see so you could have a little look around before heading off to your final destination.
In those cases, you'll want to make sure that your luggage is checked to travel all the way through so you won't be burdened with that, and that you'll have enough time to get to the city, explore, and return to the airport while passing through security for your flight.
I've taken advantage of the long layover approach in London to hit the town and do a bunch of tourist stuff before boarding my next flight, or even once in Salt Lake City when my mom and I headed out to go on a tour of the Mormon church and surrounding area. It's a fun way to make a long layover (normally a bad thing) into a fun little micro-vacation.
Just be sure to consider the time of day and whether you might be impacted by rush hour traffic or other delays.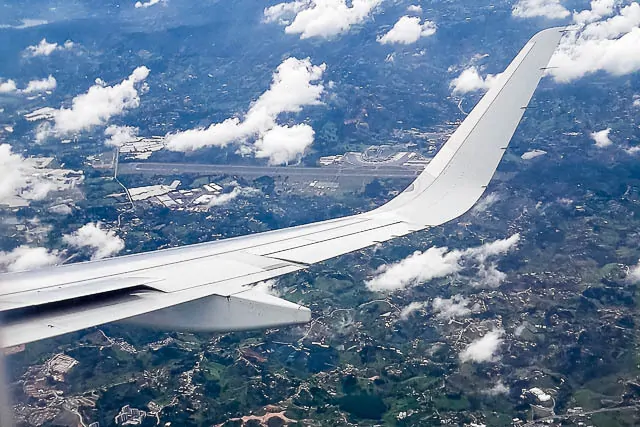 What if I Need a Last-Minute Flight?
As already stated, book your flight as far ahead of time as possible for the lowest prices. However, unexpected things happen in life, so here are a few ways to get the cheapest rates last minute.
First, don't wait any longer. If you're already going to be overpaying, the last thing you want is the cost to increase even more. Second, if you are flying internationally, try to land in an airport with the cheapest flights, even if it's further away from where you'd ultimately like to be. You could then have somebody pick you up, take a train, or choose another cheap local flight.
One thing I like to use is the ITA Matrix by Google Flights… Here you can search for flights in a much more powerful search engine where you can specify nearby airports within a certain geographic range to get alternatives that you might not have considered. You can't book anything with the ITA Matrix, but you can unearth some amazing travel deals with very little work and then go search for those same journeys with another OTA search engine.
It may be a hassle, but you'll save money. Also, use frequent flyer miles if you have them, fly out of an airport with inexpensive rates, even if it's a further drive, and finally, don't forget about hidden city ticketing. Still, remember the risks involved, but if you're pressed for luck, it may be just the thing to save you from breaking the bank as you search flights.
There are very few things you can purchase in this world that have as many different tactics, complications, and ways to save as you'll find with air travel. In fact, there are so many opportunities and tactics for finding cheap fares that it may even seem overwhelming.
I hope I've been able to help you learn a little more about how to find cheap flights and save some money. Because just a little knowledge of the industry and some determination is all you really need to start claiming some discounts, and once you get started, you'll be amazed by how much money you can save. Plus, it just sort of becomes addicting… Once you realize how much can be saved (with little effort, once you get the hang of it) it makes it so that you'll never want to pay full price (aka overpriced) for a plane ticket again.
If you're looking for more big wins when it comes to saving money when you travel, then be sure to check out my book Big Travel Small Budget.
Read Next: How to Travel the World on a Budget
Share This
Did you enjoy this guide about how to find cheap flights? Take a second to share it on Pinterest, Facebook, or Twitter. Thanks!
The following two tabs change content below.
Desk to Dirtbag is one of the leading budget adventure travel blogs online and is dedicated to helping its followers achieve their travel dreams through inspiration, information, and actionable steps. If you are new to the site, be sure to
Start Here
.
Latest posts by Desk to Dirtbag (see all)