This article may contain
affiliate links
. If you make a purchase through these links, I will earn a commission at no extra cost to you. Thanks!
Santiago, Chile is a city that exudes a cosmopolitan vibe, offering a combination of old-world charm and all the conveniences that modern life brings. Another big plus for the Chilean capital is that it has one of the most interesting landscapes, situated between the snow-capped Andean mountains to the east and beautiful Pacific seascapes to the west, with arid lands and rolling vineyards to the north and south. There are at least a hundred or more things to do in Santiago, which is why I also wanted to put together the definitive list of the best Santiago tours and activities.
About Santiago, Chile
Since Chile is one of the most unique countries in South America, its capital, Santiago, Chile, is also one of the hippest places to travel to in this continent. It's true that it may not have the unique appeal of places like Buenos Aires or Lima because it is a more modern and well-developed city, but that isn't necessarily a bad thing. There's a lot to love about Santiago, just don't expect it to have the rustic charms of other big South American capitals — there's a good reason that Chile is the economic powerhouse of the continent.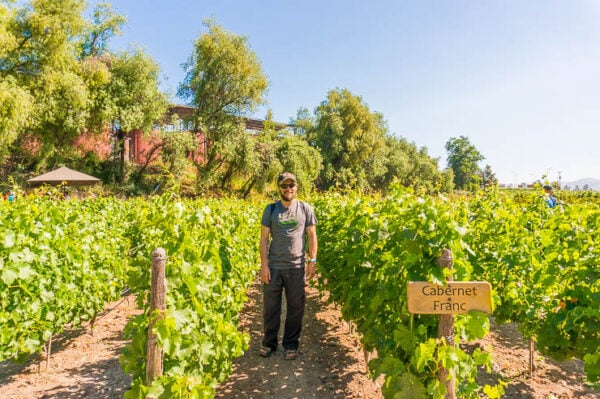 Virtually every visitor to Chile will at least pass through Santiago (it is almost unavoidable), but I would highly recommend staying for at least a few days to get to know Santiago more. The feel of old Europe is certainly here in Santiago's Centro, with its cathedrals and impressive buildings built in the Spanish period.
There are charming neighborhoods like the Barrio Italiano or Bellavista, and then there are the modern industrial high rises in an area known as Sanhattan (Santiago combined with Manhattan). Beyond the city limits, you will find the snow-capped Andes mountains, active volcanoes, colorful seaside villages, deserts, and of course, the famous Chilean vineyards.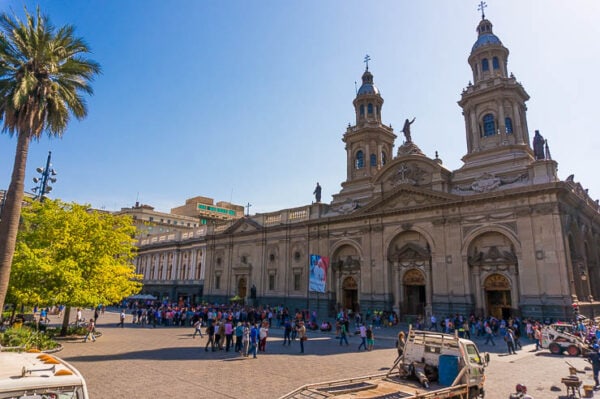 There is so much to love about this place, not only because of old buildings or structures but also because of the interesting people and how they have shaped their neighborhoods into places like the vibrant Italian District, or the strong German presence, or amazing places like the Open Sky Museum in the San Miguel district. This is an example of how the people shaped the city into what it is now, and what makes it a unique and special place in this world.
Anyway, let's get on with our guide to the best Santiago tours and activities. I'm sure you'll find that you'd love to book one, two, three… or all of them!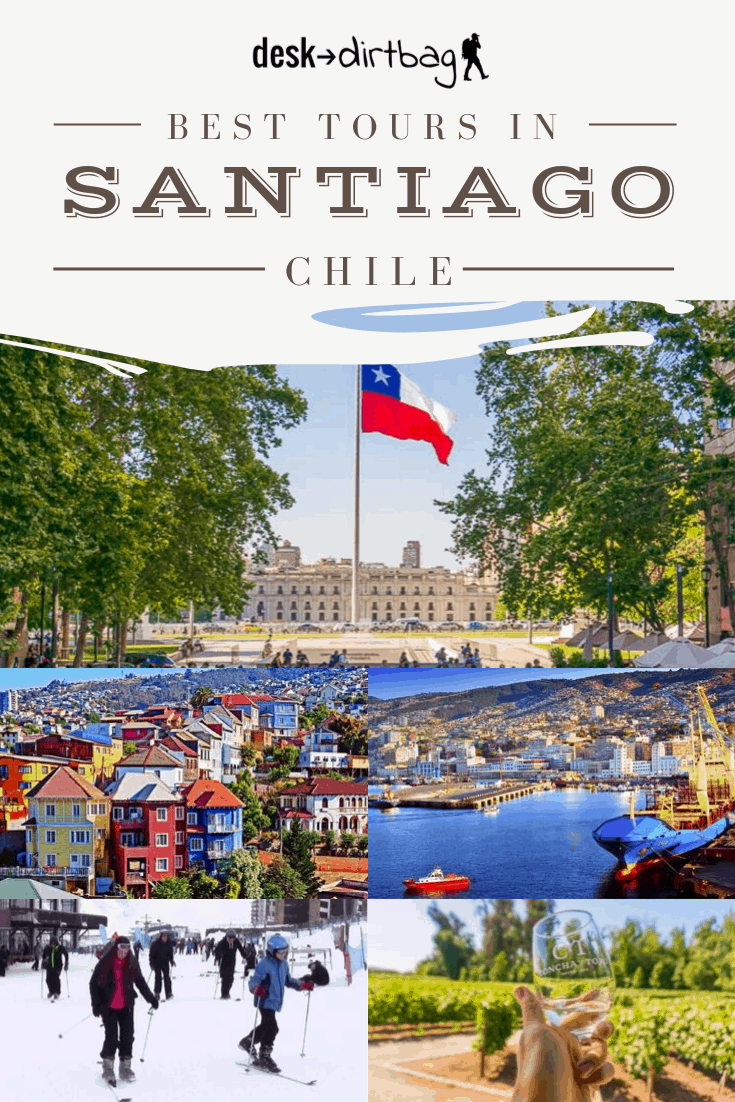 10 Best Tours in Santiago, Chile
Free Walking Tour of Santiago's Historic Center
Duration: 3 hours
Discover Santiago and the stories which enrich this city while you visit the oldest buildings and streets by foot. Santiago is home to many immigrants and locals who have made this city into the dynamic and lively capital it is today.
Walking tours are one of my favorite ways to get to know any new place, as it offers you an insight and perspective that just can't be beat. This free walking tour will take you to the many tourist attractions like the Historical Center, Santa Lucia Hill, Lastarria Neighborhood, the Church and Convent of San Agustin, La Moneda Palace, Palace of the Courts of Justice, Old building of the Stock Exchange, Metropolitan Cathedral, and the Plaza de Armas, and more!
This city tour is offered every Monday, Wednesday, Friday, and Sundays at 10:30 AM. While the tour is free, you should be sure to bring a tip (per person) and be generous to the expert guides for this incredible tour. You can also find other kinds of free walking tours like Untouched Santiago and Market Tour of Santiago.
Book your free walking tour with FreeTour.com now.
Vina Del Mar, Valparaiso & Casablanca Valley Tour
Duration: 10 hours
This Vina Del Mar, Valparaiso & Casablanca Valley full-day tour is one of the most popular day trips from Santiago, and for good reason. You'll be heading to the Pacific Coast, where you'll get to visit the famous Valparaiso and Vina del Mar resort town. And let's not forget that there is more wine on this tour, so get your game on.
First, you will be heading down Route 68 from Santiago and pass through the Curacavi Valley. Curacavi has recently gone through expansive changes in real estate because of the Chileans and foreign expats moving in. There will be a quick stop at Casablanca for a wine and olive oil tasting, how's that for a start?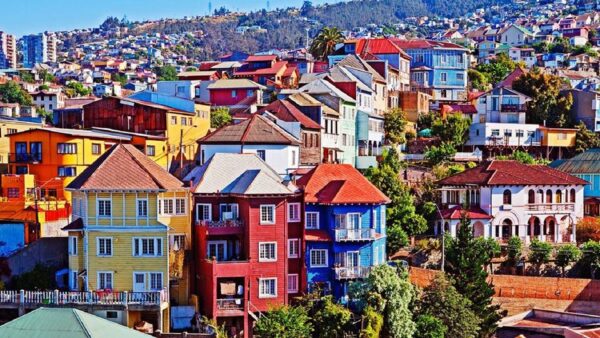 Valparaiso is the next stop. Located on the Pacifico coast, UNESCO also declared the beautiful city's historic center a World Heritage Site in 2003 because of its historical value. The Valparaiso harbor was one of the most important ports of the South Pacific signifying the country's contribution to Latin America's globalization during the 19th and 20th centuries.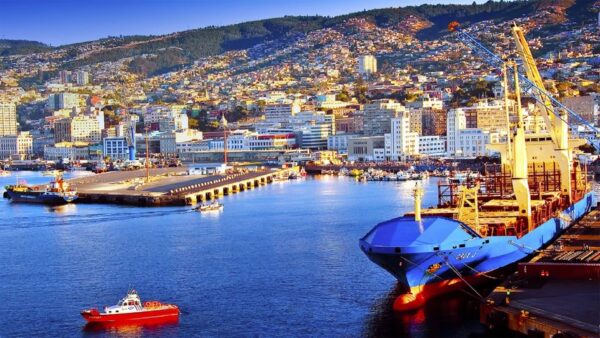 Valparaiso has a gritty sort of charm, filled with street art, music, and a bohemian vibe. It is also home to colorful houses including La Sebastiana, which was one of the homes of Chile's Nobel Laureate and poet Pablo Neruda. La Sebastiana is now a museum dedicated to Pablo Neruda's life.
The coastal city of Valparaiso is surrounded by steep hills, thus the need for another type of transportation. Leading to the creation of funiculars (a sort of hillside elevator) which were installed to connect the flat part of the city to the highest parts of the hills. These elevators were declared as Historical National Monuments but only 15 of the original 30 are working now.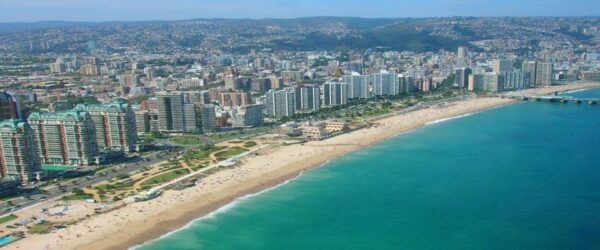 Moving on to the next stop is the popular resort by the sea which is called Vina del Mar. This is the lunch stop and you can choose your lunch at the restaurant. Known as the Garden City, this town is populated with many parks and beautiful flowers.
Both destinations are very different, but both are quite amazing in their own right.
Book your Vina Del Mar, Valparaiso & Casablanca Valley Tour now.
Cajón del Maipo and San Jose Volcano Hike
Duration: 10 hours
Wonder what the Andes holds? Get to see for yourself by exploring the heart of the Chilean Andes. This Cajón del Maipo and San Jose Volcano Hike includes an 8-kilometer hike in a gorge and a high hike up an active volcano stretching up to 5,800-meters. This full-day tour will sure be a lung buster so be sure you've got the muscle power for this adventure.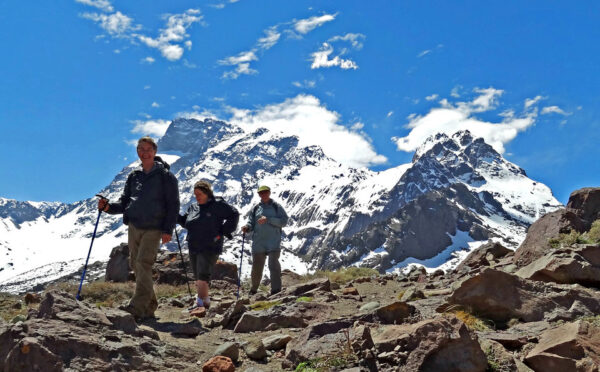 I'd highly recommend escaping the bustling metropolis to spend the day in nature for a hike in the famous Andes mountains. And hey, you can also see one of the most active volcanoes in the world here. Amazingly, it is all very accessible to Santiago as it is only 100 kilometers away from the city.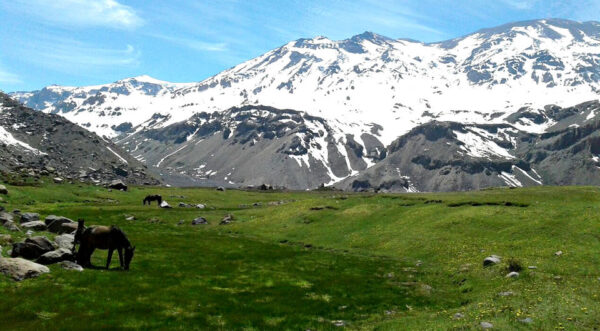 Next stop is the small town of San Jose de Maipo which is a haven for outdoor lovers to enjoy majestic waterfalls, rivers, and glaciers. Proceed to El Cabrerio to start your hike in the Engorda Valley. Be amazed at the views of the gorge of Cajón del Maipo and its rock formations.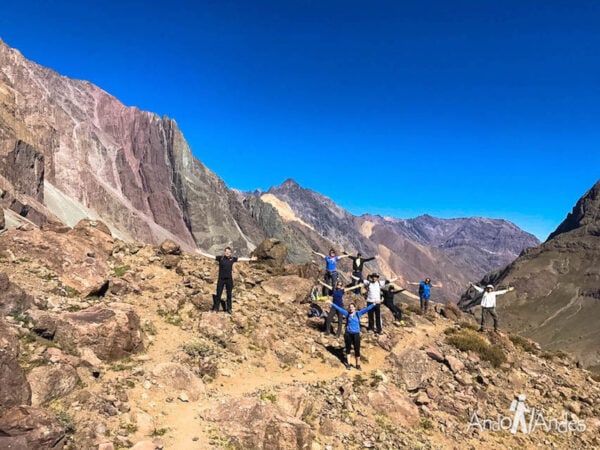 Trust me, it will take your breath away. Nature in Chile is on another level.
Book you Cajón del Maipo and San Jose Volcano Hike now.
Valle Nevado and Farellones Tour
Duration: 10 hours
The Valle Nevado and Farellones full-day tour is a visit to a winter wonderland high above the Andes mountains.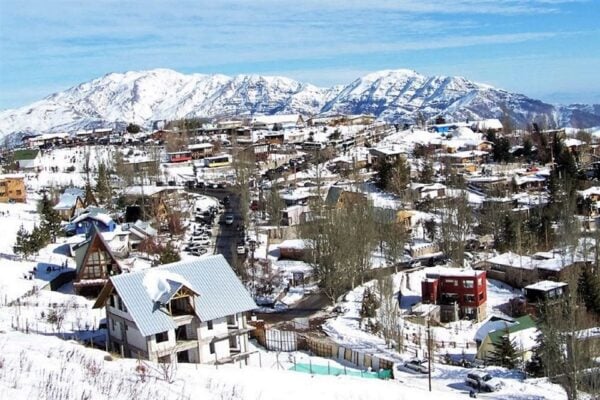 You'll begin with a two-hour scenic drive up to the first ski center in Chile that still attracts skiers of all abilities and ages. The drive offers stunning views (in both winter or summer) that will fill your senses as you get to this small valley in the Andes Mountains.
If you would like to ski, there is a shop where you can rent snow gear (separate charge). You'll have the chance to learn more about this community and how the people here work and live throughout the winter.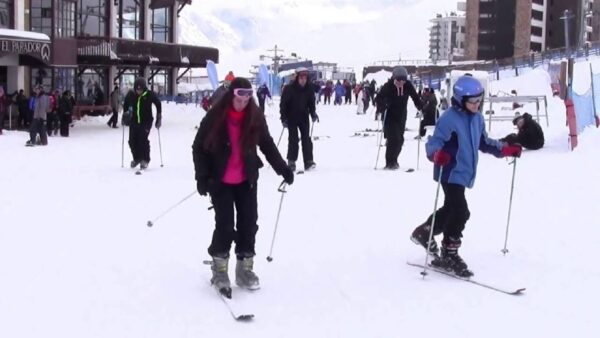 Next stop is La Parva Ski Center which is 45 minutes away. This is considered to be the region's most exclusive ski resort. Moving on to El Colorado Ski Center, you'll get to hit the slopes and try out the many activities here.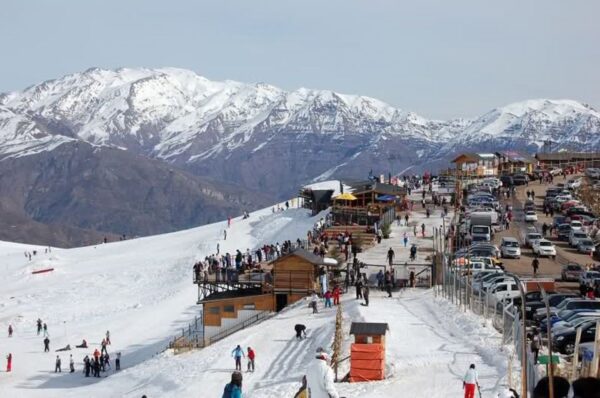 If you don't ski, you can try zip-lining, tubing, or snow sledding to enjoy the snow. If you prefer a relaxing ride to the top, take the cable car. Or you can always just opt for chilling out at the lounge or lunch overlooking the white mountains.
Book your Valle Nevado and Farellones Private Tour now.
Santiago Hop-On, Hop-Off Bus Tour
Valid 1 Day
If you only have a limited time in Santiago and you would like to get to as many places as you can, this Santiago Hop-On, Hop-Off Bus Tour is your best option. It is valid for one day and it is one of the most flexible ways to get to know the city. If you take the complete circuit, it would take you approximately two hours for the whole trip to finish. Otherwise, you can have your leisurely sight-seeing from 9:30 AM to 6:00 PM and hop-on and off at a few places.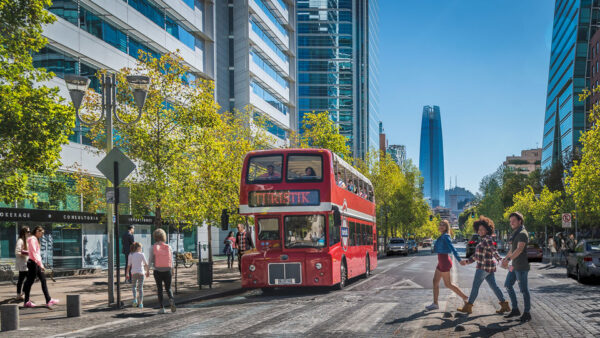 For this tour, you can choose between a Classic or Premium ticket. The premium ticket is valid for two days and allows you to enjoy the cable car and funicular on San Cristobal Hill. From this hill, you will enjoy unparalleled views of the city. This is also home to the Metropolitan Park, the fourth largest urban park in the world.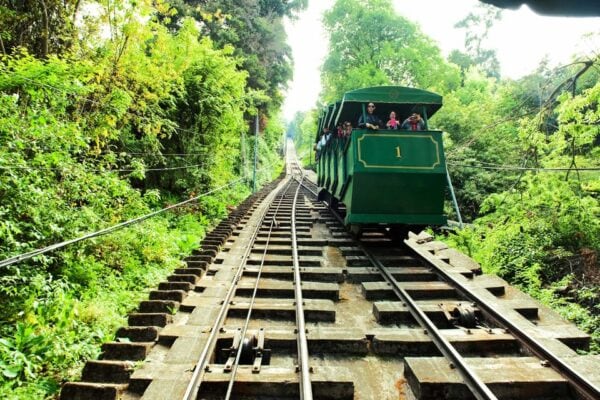 Onboard the bus, you will have a hassle-free and entertaining way of visiting all the main tourist spots of Santiago, Chile. You will also learn a lot about each spot because there is a recorded commentary for each place and destinations in between.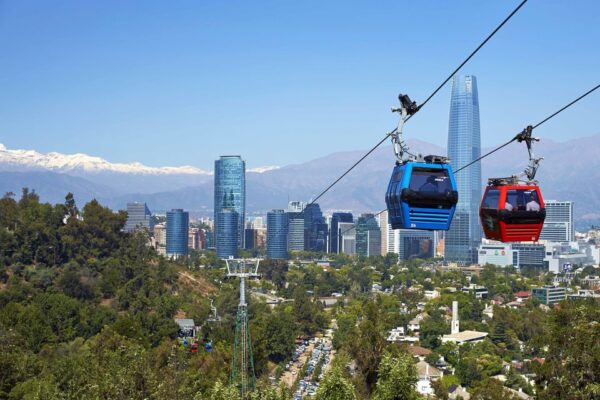 Explore the different stops in Santiago, Chile which include the Santa Lucia Hill, Paseo Bandera, Sky Costanera, San Cristobal Hill, Patio Bella Vista, Palacio La Moneda, Plaza de Armas, military school, and many others.
Book your Santiago Hop-On, Hop-Off Bus Tour now.
Santiago Street Art Tour
Duration: 3.5 hours
Marvel at the giant murals of Santiagos' San Miguel district and get to know the stories of the people who have successfully made this open-air art museum with their stunning street art. You'll also get the chance to spend part of your day with the locals for a traditional Chilean meal.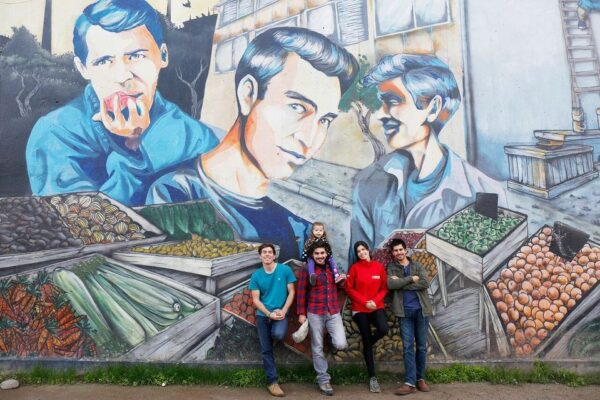 First, you'll meet up with the small group at the Plaza de Armas and head on to San Miguel. This neighborhood is a close-knit community with everybody knowing everybody. Witness how the locals converted this low-income barrio to the most amazing living art museum in the area.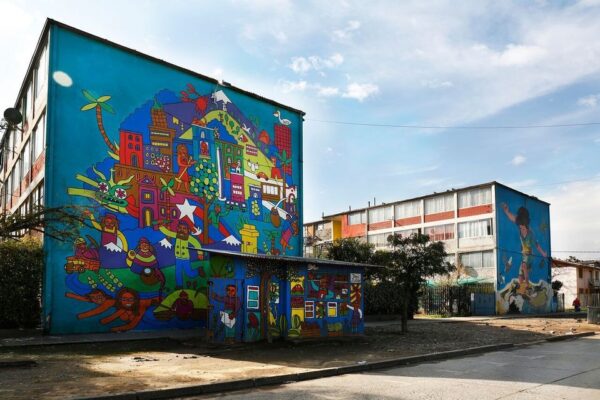 In this tour, you get to discuss the different themes and techniques used by the artists in creating these giant murals, hearing the stories of the artists and their inspirations. More than 4,000 square meters of art were made in an area that spans just eight blocks.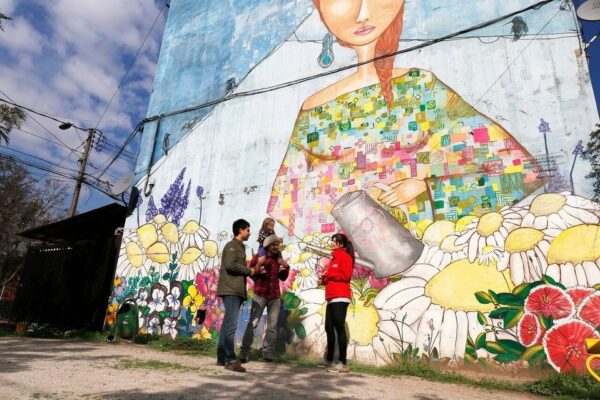 Juxtaposed with the interesting architecture and statuesque buildings, the giant paintings make a spectacular centerpiece in the neighborhood.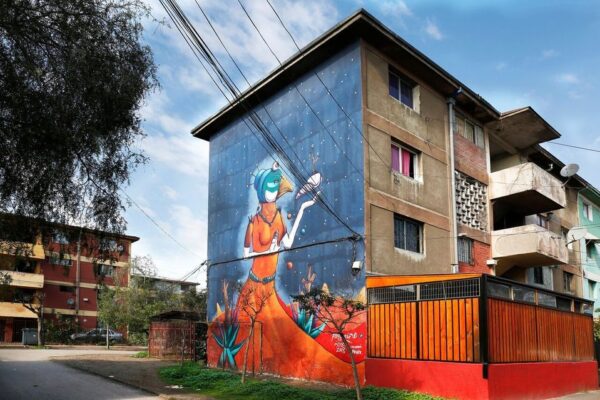 End the tour with the locals inside their home and enjoy tea with homemade bread, eggs, sweet cakes, avocado, and typical Chilean delicacies. By the way, by booking this tour you also get to contribute and help the "Open Sky Museum" program.
Book your Santiago Street Art tour now.
Morning Walking Bites and Sights Tour
Duration: 4 hours
Exploring the local markets is one of my most favorite things to do in a new place, and Santiago is no exception. This Morning Walking Bites and Sights Tour is a great way to learn about Chile's food culture, how the food is prepared, and so forth. This is your chance to try some Chilean delicacies and eat your way through the city's most iconic neighborhoods.
You'll meet first at La Moneda, Chile's Presidential Palace, where your guide will be waiting for your with snacks. Head to La Alameda to start exploring the area alongside the locals.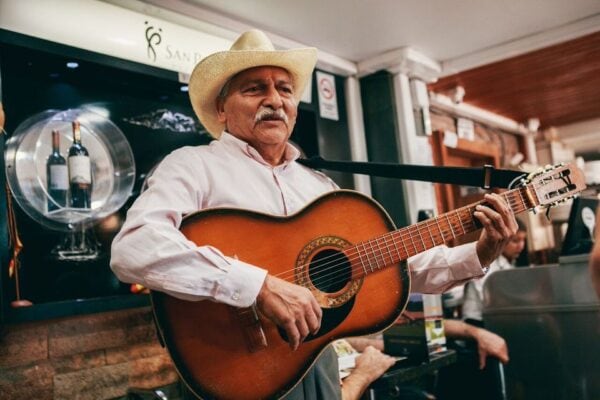 From the heart of Santiago, you'll travel like a local and ride the metro to a popular market. There's a lot to take in here in all the different parts of the market and you can even haggle for the best deals that you can get or try to experience how to shop here as the locals do.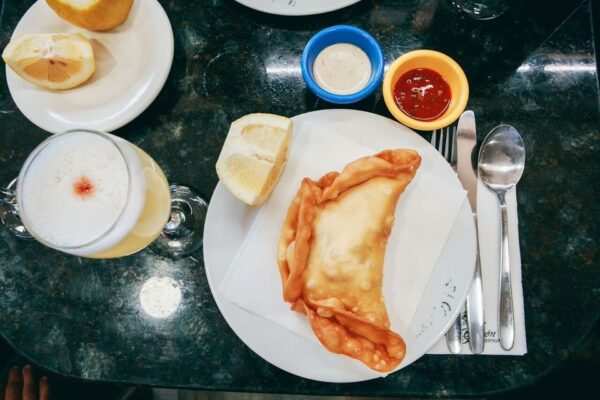 The flea market is another interesting place to discover. Here you will find healing potions, love potions, handmade crafts, and souvenirs. But don't worry, the food safari hasn't ended yet… You'll be visiting another awesome market where you can score some of the best Chilean food before heading to the local park to walk it all off.
Then the tour will get taken to another level, literally, with the funicular ride to the top of Cerro San Cristobal. Be ready with your camera as you take in the most breathtaking views of the city from the top.
This tour ends at the hip and fun Bellavista neighborhood where you can enjoy the art and probably bring home a souvenir or two.
This also happens to be one of Santiago's best neighborhoods for nightlife, so stick around for a bit if you're still up for it.
Book your Morning Walking Bites and Sights Tour now.
Isla Negra, Pablo Neruda Museum and Wine Tour
Duration: 6 hours
Chile is known as the "Country of Poets" and when in Santiago this is your chance to get to know the Nobel Prize winner Pablo Neruda on this Isla Negra cultural tour.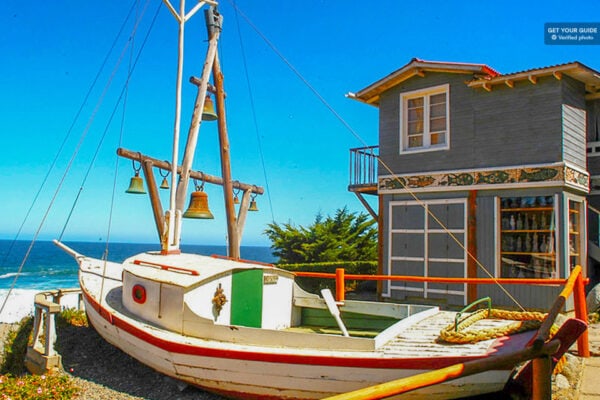 You'll start with a visit the beach community of Isla Negra and see how these dark sand beaches with eucalyptus and pine trees became Pablo Neruda's canvas for some of his most famous works.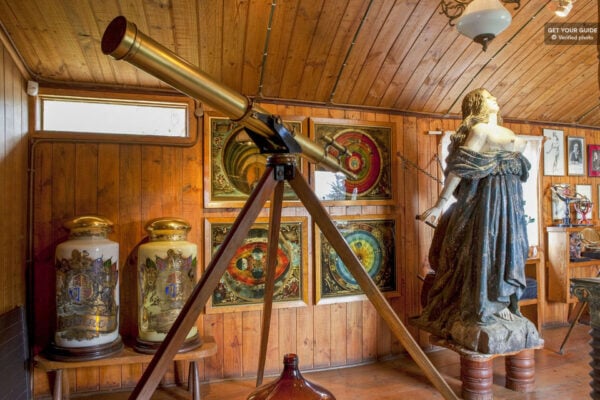 Here you will learn more about his life and work at the house that he built and lived in. This house has been turned into a museum today which is also home to the sculptures, books, and paintings that he collected through the years. Explore the gardens of the property and try to imagine how the famed poet moved around this place when he was here.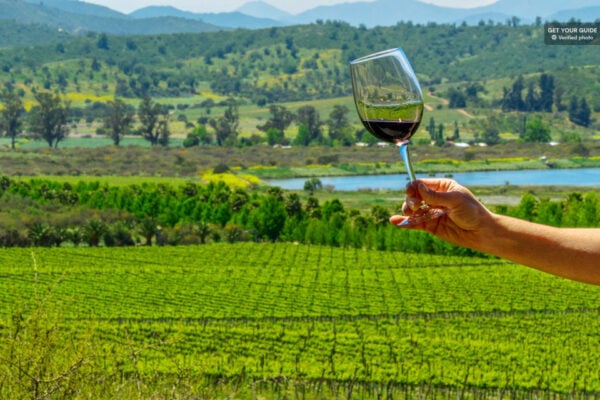 After the museum tour, the next stop is the beach community of Algarrobo, offering stunning views of the Pacific coasts. From here, you will continue to the Casablanca Valley wine region to learn more about how they make their wine. Oh, and obviously you can expect a bit of wine tasting here, too. Chile makes some of the world's best!
Book your Isla Negra, Pablo Neruda Museum and Wine Tour now.
Concha & Toro Wine Experience
Duration: 4 hours
When you hear about Chile, one of the first things people think of now are Chilean Wines, and for good reason! In this Concha & Toro Wine Experience — one of the must-do things in Santiago — you will get to discover its beautiful parks, wine cellars, lagoons, and, obviously, it's incredible wines with an extensive tasting.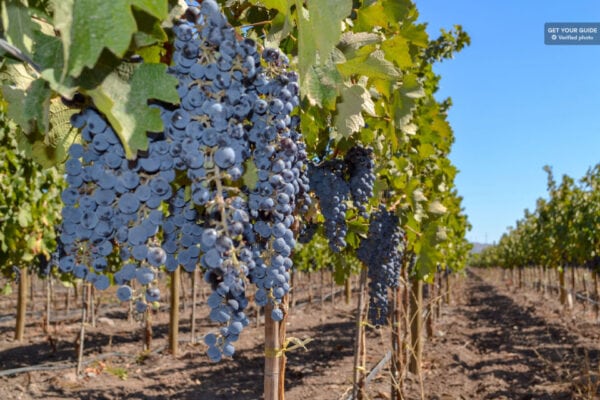 First stop is the Piedras Australes handicraft shop where you will be enjoying a Pisco Sour while looking at lapis lazuli (a gem) jewelry pieces. Pisco sour is an alcoholic beverage of Peruvian and/or Chilean origins, although both argue at length as to who it belongs to and which pisco sour taste superior. So you'll have to judge for yourself.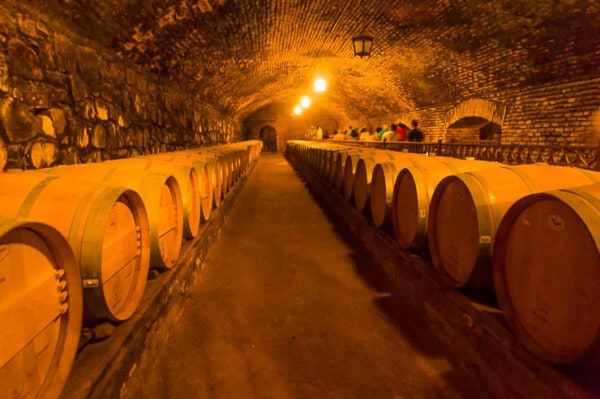 After that, you'll head to visit the most famous vineyards in Chile which is Concha y Toro Winery. In the town of Pirque, this winery is deemed Chile's most traditional vineyards and has grown to be the largest exporter of wine on the continent.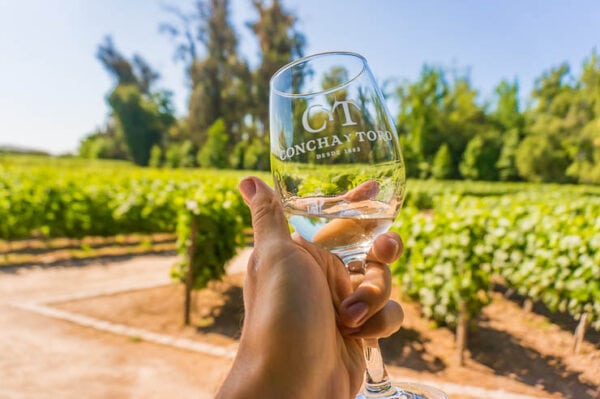 In this property, you will also get to visit the magnificent colonial house, sprawling park, and the picturesque lagoon. All of these are next to the vineyards. Next, is to learn more about the legendary wine Casillero del Diablo was produced and stored.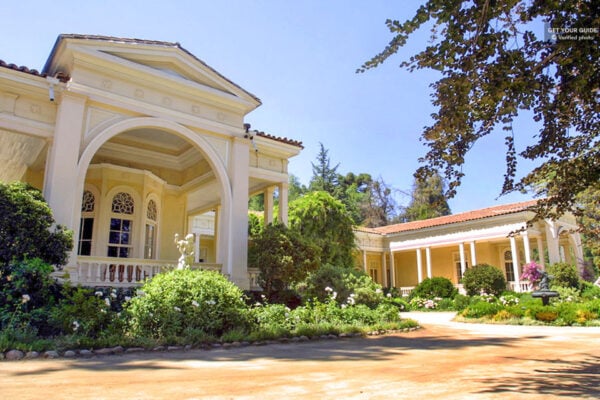 Throughout the tour, you'll be able to taste plenty of wines, from a variety of different varietals. And lastly, visit the vineyard shop so you can buy some bottles of great wine from this winery along with some great souvenirs to take back home.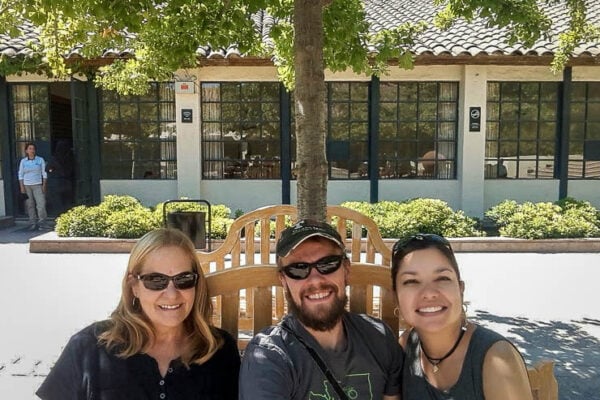 Andrea and I did this tour with my mom when she came to visit Santiago and we all had a great time. I'd highly recommend it!
Book your Concha & Toro Wine Experience now.
Santiago Neighborhoods and El Pueblito Craft Village Tour
Duration: 5 hours
Explore and discover a few different Santiago neighborhoods and visit an artisan village to see how they work on their arts and craft on this interesting tour.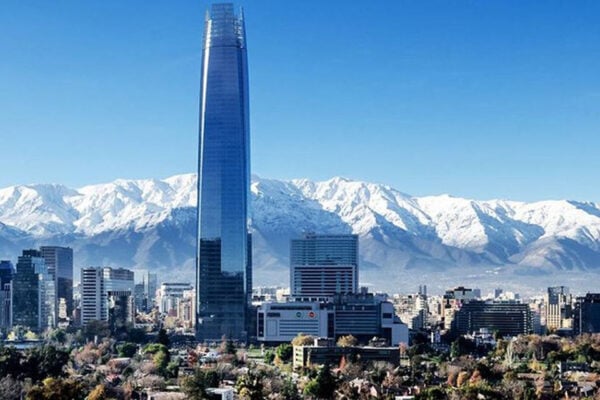 Start by exploring downtown Santiago by wandering through the local markets and streets which will help you understand the daily life in Santiago, Chile.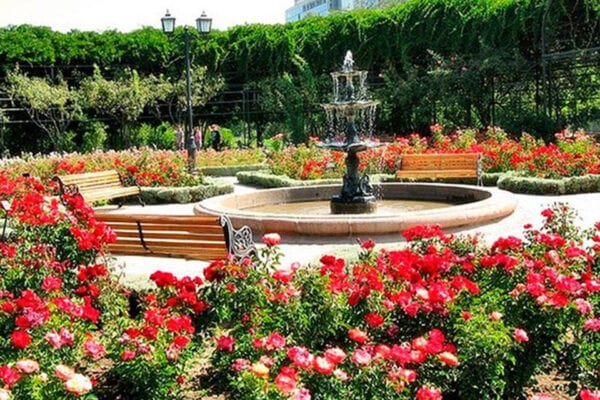 Of course, your guide will tell you more about the tumultuous history of the city during stops at the Plaza de Armas, the City Hall, the Cathedral, the Monument to Chile's Indigenous People, the Palacio La Moneda, and the Santa Lucia Hill.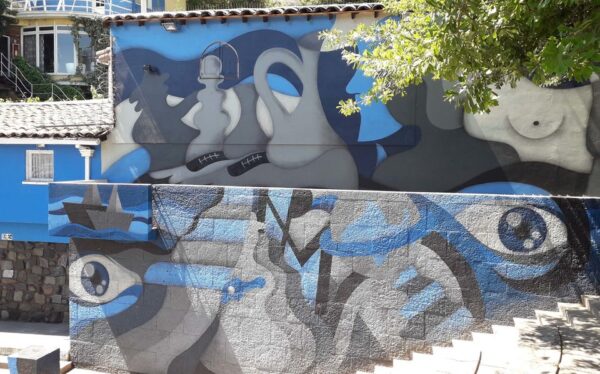 You'll continue on where you'll get to experience the Bohemian neighborhoods of Lastarria and Bellavista, two of the most dynamic and interesting in the city. After that, swing up the funicular to the top of the San Cristobal Hill to the stunning panoramic views of the city.
And to the eastern side of the city, visit the Costanera Center, South America's tallest building. There are plenty of modern buildings and impressive glass skyscrapers to see in this area, which is why they call it Sanhattan.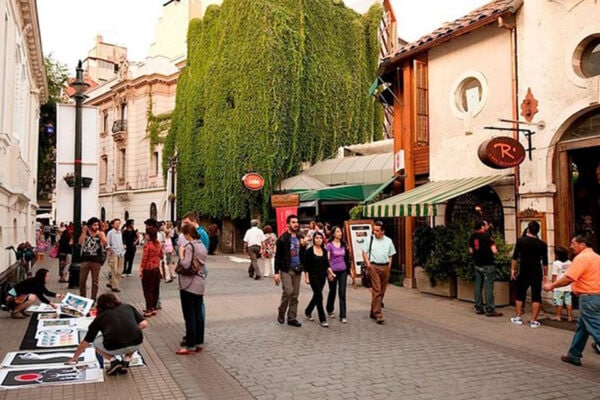 Perhaps the most interesting part of this tour is a chance to visit a beautiful handicraft village on the outskirts of the city. This artisan village is home to the 180 artisans working at their shops.
Unlike stores and shops in the city, you can get a feel for authentic Chilean rural village with shops and houses built with clay and straw.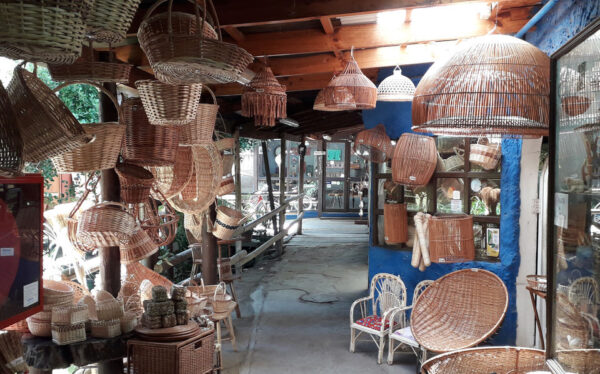 Don't miss the chance to visit the gorgeous San Vicente Ferrer Church, a national monument and another definite must-see.
Book your Santiago Neighborhoods and El Pueblito Craft Village Tour now.
More about Santiago, Chile
Traveling to Santiago, Chile offers a good introduction to South America that feels more "at home" for most visitors from the United States and Europe. It's for those reasons, I think, that Santiago doesn't see as much love from visitors because it lacks the "exotic" or "different" appeal that many seek while traveling, so many probably see it as nothing extraordinary.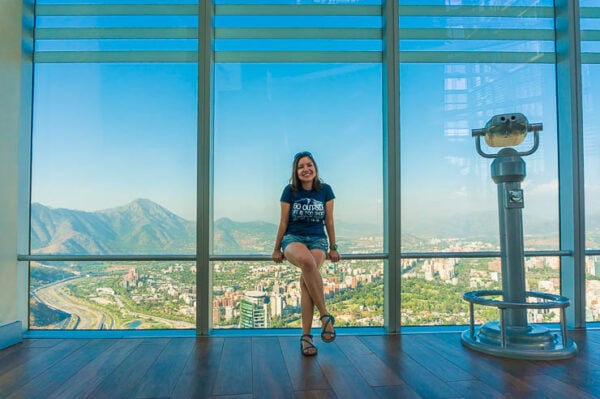 But for us, we had an amazing time in Santiago and I would love to go back to explore some more. Although it may feel quite familiar, I suggest you give it an in-depth look and give as many places in and around the city a try.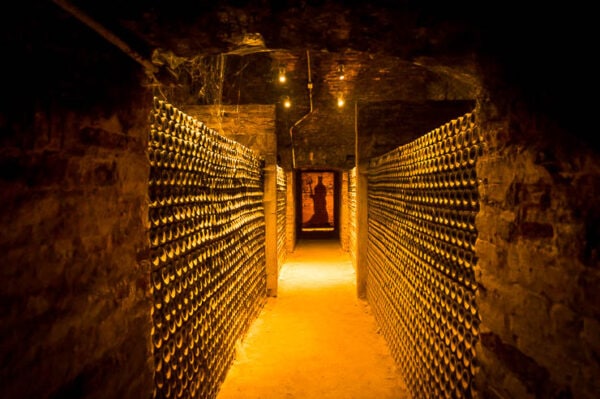 There are plenty more incredible tours and activities to do in Santiago, ranging from a fun bike tour, heading out horseback riding, and much more. Check out more offerings available on Get Your Guide, my preferred and recommended tour operator.
Traveling to Santiago, Chile soon? Be sure to book your room from Booking.com now to save on the best Santiago, Chile hotels. If you are staying for a few weeks, I highly recommend looking into Airbnb units. Don't forget to purchase travel insurance for Chile to protect yourself against theft, sickness, and injury. I use and recommend World Nomads for the best combination of affordability and coverage.
Read Next: Things to do in Santiago, Chile
Share This
Did you enjoy this article about the best Santiago tours? Then take a moment to share it on Facebook, Pinterest, or Twitter. Thanks!
The following two tabs change content below.
Desk to Dirtbag is one of the leading budget adventure travel blogs online and is dedicated to helping its followers achieve their travel dreams through inspiration, information, and actionable steps. If you are new to the site, be sure to
Start Here
.
Latest posts by Desk to Dirtbag (see all)