This article may contain
affiliate links
. If you make a purchase through these links, I will earn a commission at no extra cost to you. Thanks!
Medellín, Colombia is much more than what you see on the show Narcos, while this city was once a place where no tourist would come, it has evolved into one of the hottest tourist destinations in all of South America. And it's for a good reason: there are a lot of awesome things to do in Medellin, Colombia!
I've lived in Medellin on and off for a number of years now. It's my home away from home. Here's a list of things I think everyone should see and do in Medellin, and also one thing that tourists should definitely NOT do.
This list is directed at the short-term visitor, to provide them with a complete and varied view of where to start in Medellin, but if you plan to stick around for the long-term, there are tons of events and activities to keep you busy here.
These things to do in Medellin are in no particular order, so if you're looking for something a little more organized and structured, then check out my article on 3 days in Medellin.
On to my definitive guide of things to do in Medellín, Colombia… Since this is such a comprehensive list, I've also included a Top 10 wrap-up at the end.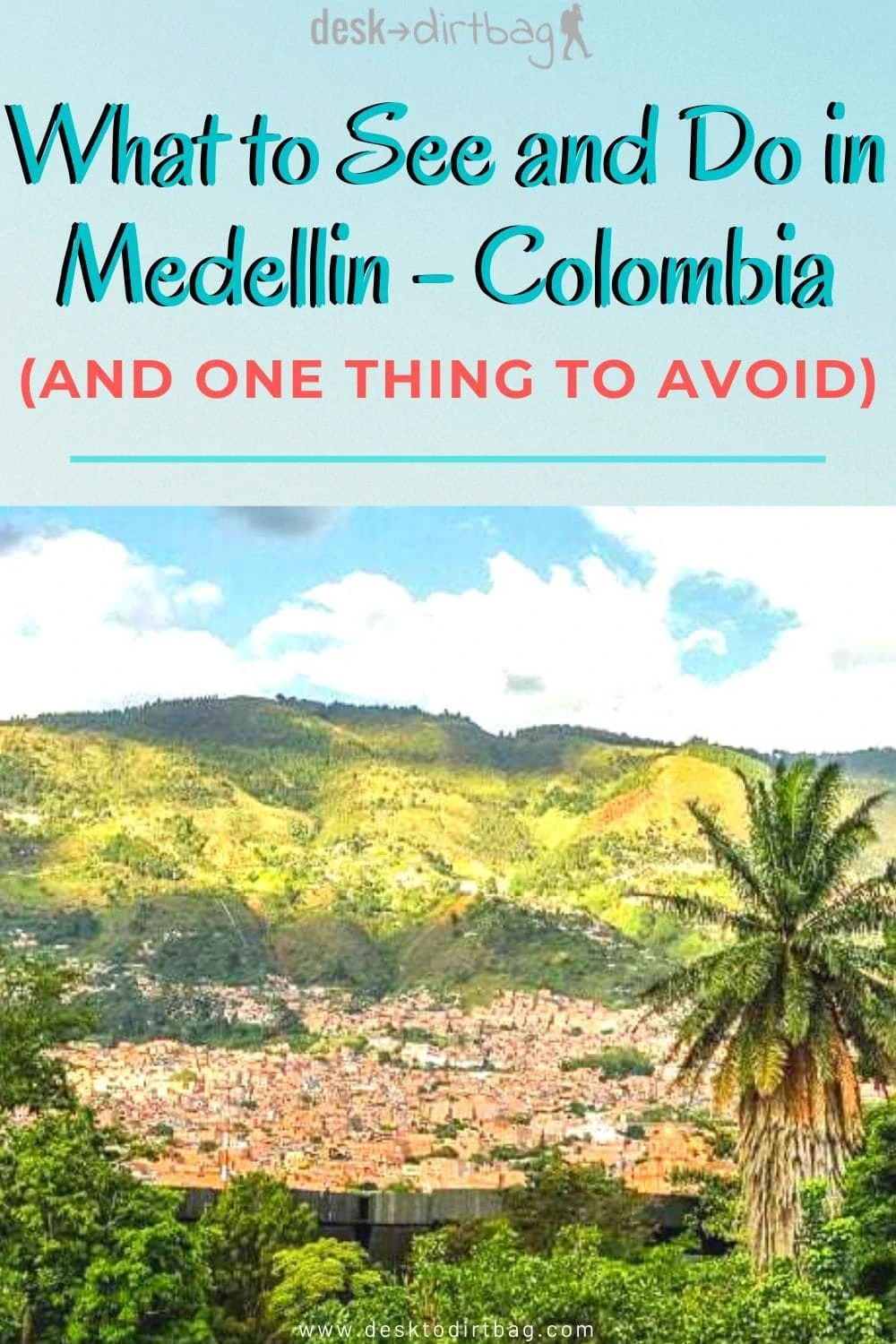 Table of Contents
Visit Plaza Botero
Plaza Botero is perhaps the most emblematic of all of Medellin's tourist attractions and is beloved not only by Medellin but throughout all of Antioquia (the regional department or state).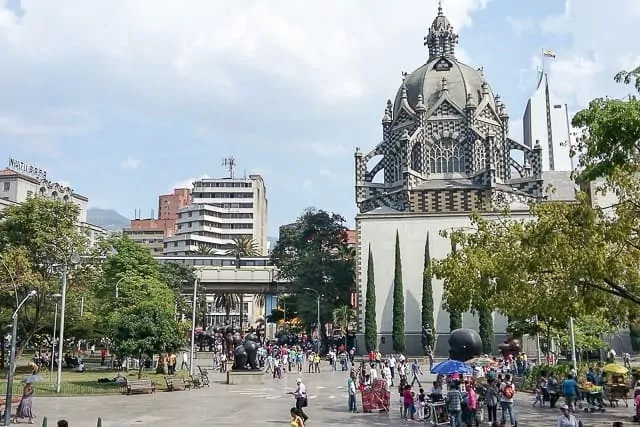 Fernando Botero is Medellin's most famous artist, who is internationally renowned for his plump or fat figures.
Plaza Botero is full of larger-than-life statues and is a free attraction in the city center. The lovely Rafael Uribe Uribe Palace of Culture sits on the square, along with Medellin's famous metro (another source of pride), and Coltejer Tower looming above.
Museo de Antioquia
Right along Plaza Botero is the Museo de Antioquia, the most important and significant museum in Medellin. Inside you will find a large collection of Botero's most famous paintings along with a number of his sculptures.
The museum also holds exhibits from a number of international artists, early art from the conquest of the Americas, and other important cultural attractions.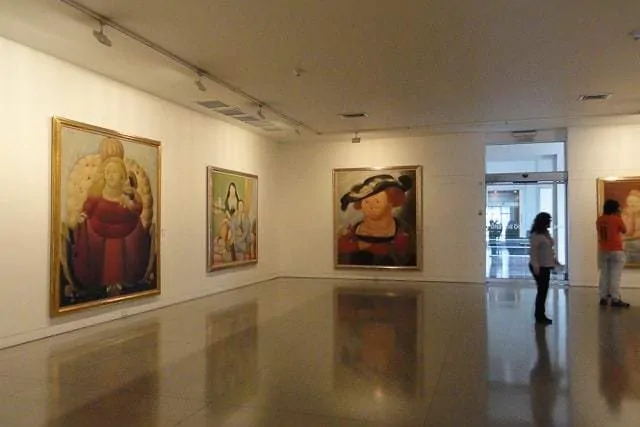 The museum has a modest entry fee but is absolutely worth doing while you are downtown, and it is without a doubt, the best of the many museums in Medellin.
Read More: The Best Museums in Medellin
Downtown Walking Tour
Speaking of downtown, the free Medellin walking tour (in English) put on by Real City Tours is one of the best things to do in Medellin for new arrivals. The tour itself is free, but they ask for a donation at the end, whatever you want to pay.
Downtown Medellin can be a bit rough and intimidating, especially for new visitors who usually stay in nicer neighborhoods like Poblado or Laureles. So the walking tour is an excellent introduction to get your bearings.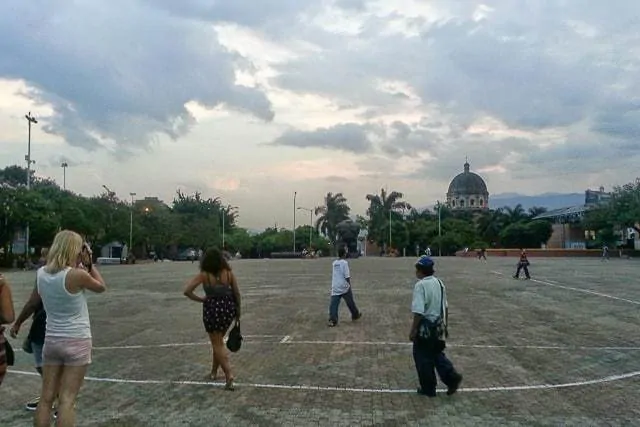 The walking tour is about four hours long and takes you through some of the highlights (and lowlights) of Medellin's tumultuous history as well as passing through some of the main downtown Medellin attractions ranging from Alpujarra, Parque Berrio, Plaza Botero, and more.
I only wish I would've taken the tour as soon as I arrived on my first visit to Medellin — it is best to do this on your first full day in Medellin.
Read more about the other Medellin tours that I recommend, like the incredible barrio transformation tour and the exotic Colombian fruits tour.
If you'd rather explore it on your own, be sure to check out my comprehensive guide to the Medellin Centro which covers all the highlights of the walking tour and plenty more that they don't, including places to go, where to eat, and drink, safety, and much more.
This free tour is a great way to get a feel of the city from a local perspective because honestly, this city is best explored like a local and by understanding the story of Medellin. If you don't know anyone in Medellin, I'd recommend contacting this company to have a local Colombian plan your trip. I've organized a 5% discount with them for all my readers.
Read More: Free Downtown Medellin Walking Tour
Plaza de San Antonio
Be sure to visit Plaza de San Antonio, an expansive public plaza located on the southern end of the downtown core, and directly adjacent to the station that connects the two metro lines.
While the plaza itself is nice, the real reason to come here is to see the Botero statue that was blown up.
In 1995, 22 pounds of dynamite were stuffed into the bird statue before a large concert took place. It was detonated in the midst of the festivities and killed 30 people and injured 200 or more.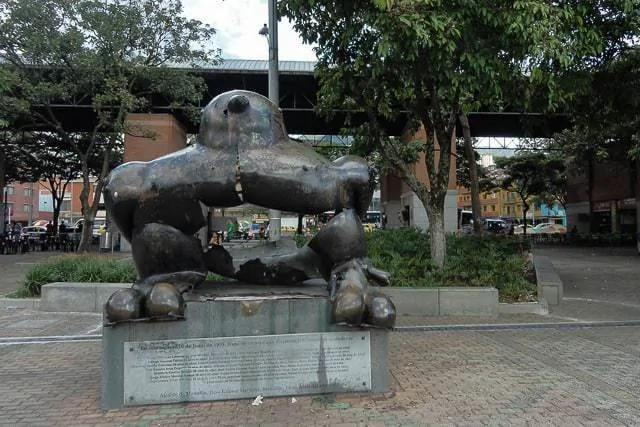 The bomb was attributed to the terrorist group FARC which was unleashing chaos on the local residents.
Botero asked that they leave the statue in San Antonio as a reminder of the violent history that has plagued this city. A new bird sits beside the old bombed-out shell, as a vision of Medellin's peaceful future.
Drink Colombian Coffee
Ah yes, the world-famous Colombian coffee. No visit here would be complete without savoring some of the local coffee.
Colombians themselves most commonly drink tinto — small cups of instant coffee loaded with sugar — while the majority of the best coffee is exported abroad.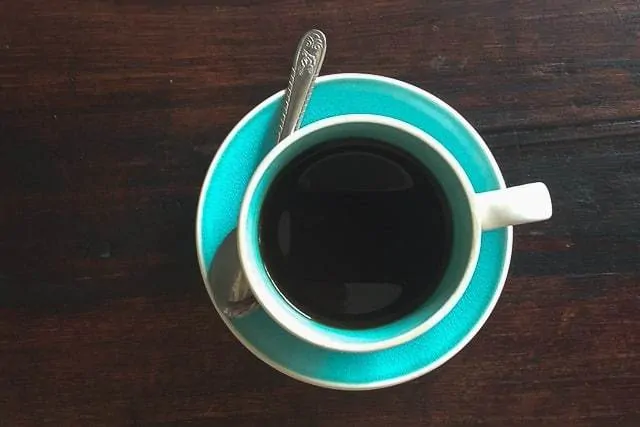 BUT, coffee culture has been on the rise here and a number of local chains and independent coffeehouses have sprouted up.
The most well-known is most certainly Juan Valdez, which is worth going to. But I'd also recommend checking out El Pergamino in Poblado, or Rituales in Laureles for a more indy coffee scene.
I'd highly recommend doing a coffee cupping here in town as well to learn more about the precious bean we all know and love.
Read More: The Best Coffee in Medellin, Colombia
Wander Around Jardin Botanico
The Botanical Gardens are located north of El Centro, in an area known fittingly as Zona Norte.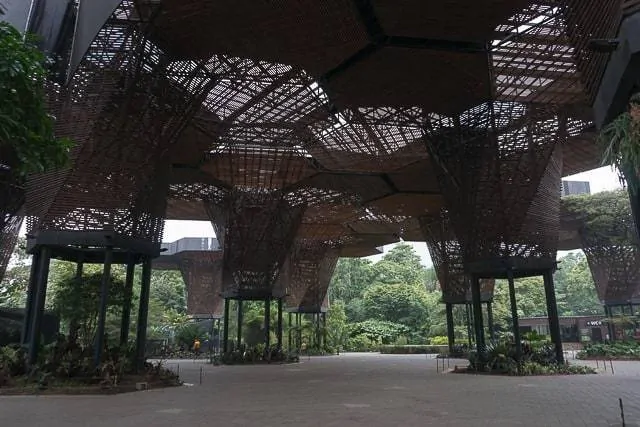 This space isn't massive, but it's the size of at least a dozen city blocks — a small green refuge in a big bustling city.
I love wandering around the little lake and looking for birds or iguanas, going to the small butterfly house, or just wandering beneath the towering roof of the orchid exhibit.
For those craving a little zen and tranquility, Jardin Botanico is one of the best in Medellin. Oh, and it's 100% free!
Learn Something at Parque Explore
Parque Explora is an interactive science museum located just beside the Jardin Botanico. Now, I know some people might think a science museum would be boring, but Medellin does museums really well.
As I said, the museum focuses on fun and interactivity, so they've got hands-on activities that demonstrate everything from physics to neuroscience, to communication and perception itself.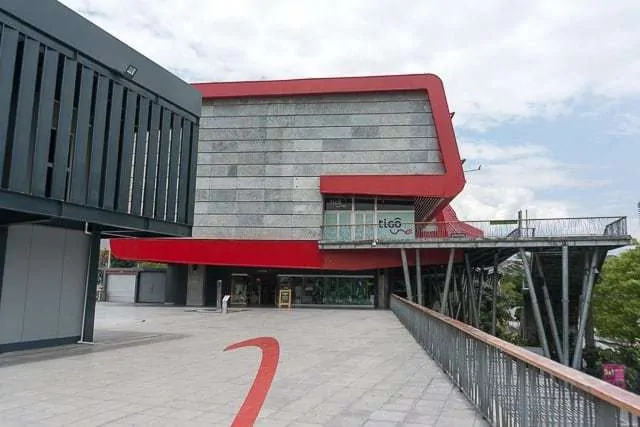 It's fun to feel like a kid again and wander through the exhibits.
They also have a sizable aquarium and a terrarium with some of the strange creatures that inhabit this tropical country. The golden poison dart frogs are quite cool, the most poisonous frogs in the world and which come from Colombia.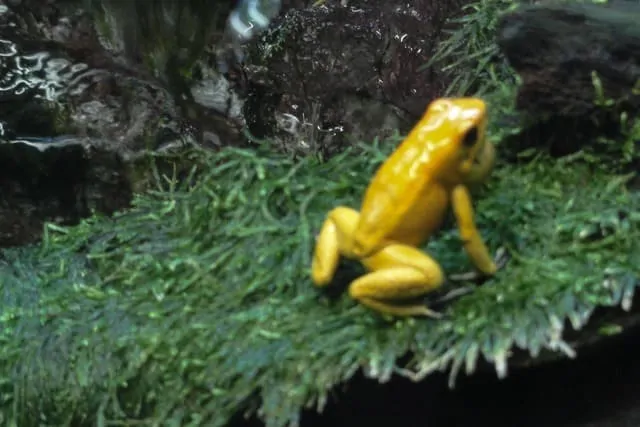 Planetario de Medellin
The Planetario de Medellin is located directly adjacent to Parque Explora and the Botanical Garden and makes for an excellent addition to a busy day in Zona Norte.
It is administered by Parque Explora, which means the focus is on interactivity with education. Here you're not just reading about the gravitational pull between planets or the Coriolis effect, but seeing how it works in an interactive way.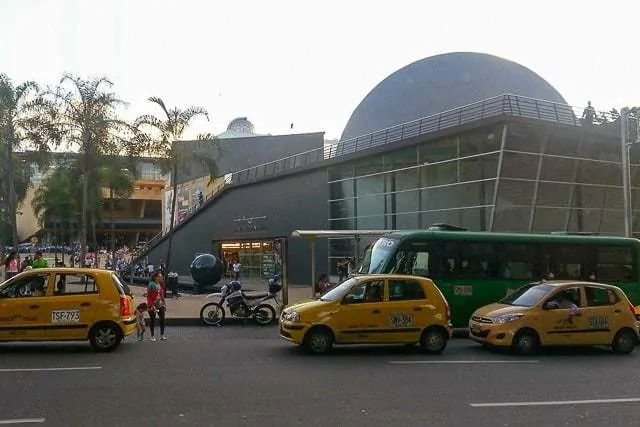 The highlight, of course, is the theater located under the massive dome. The movies will take you on an immersive journey through space.
There are also special events held here on occasion, like when they had the Pink Floyd: Dark Side of the Moon show here, which was really cool! Keep your eyes open for things like that.
Take in the View at Pueblito Paisa
Pueblito Paisa is a mock pueblo (town) like you would find in the countryside, but located in the heart of Medellin atop Cerro Nutibara.
The "village" itself is quaint and somewhat interesting. It's a great place to buy souvenirs for friends and family.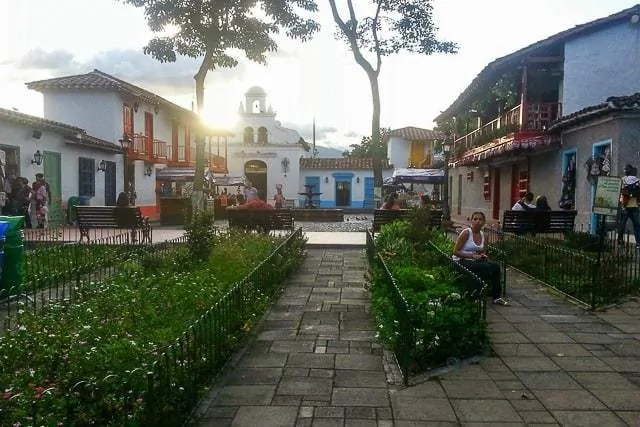 But the real attraction for me is taking in the 360 views of the city, right from the center.
You can see the downtown cluster, the sprawling neighborhood of Belen, or the many glistening towers of Poblado and beyond.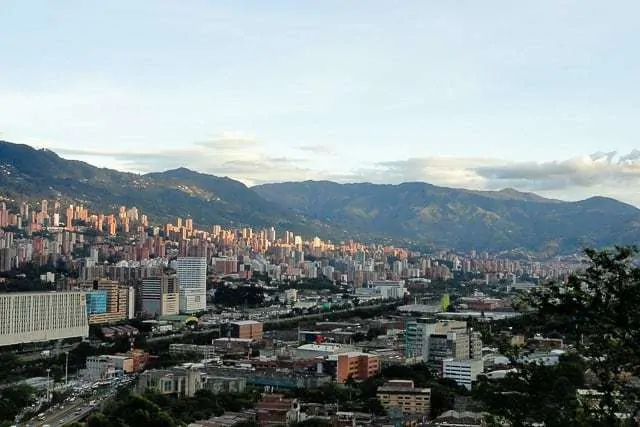 I'd recommend coming here at around 5 pm so you can take in the city during the daylight, catch a (hopefully) beautiful sunset over the mountains, and then watch as the twinkling lights emerge.
Fun fact: there are a series of concrete slides that will take you down off the top of the hill. Find them, it's fun!
Eat at Mercado del Rio
There's an amazing gastronomic dining destination here known as Mercado del Rio.
It's a massive warehouse in Ciudad del Rio that has been converted into a mid to upscale food court (for lack of a better word).
This place was a pioneer within Colombia but has since spawned competitive offshoots in Medellin like the Mercado del Tranvia (small, but still very cool) in the Buenos Aires neighborhood of Medellin or the new market in Bogota.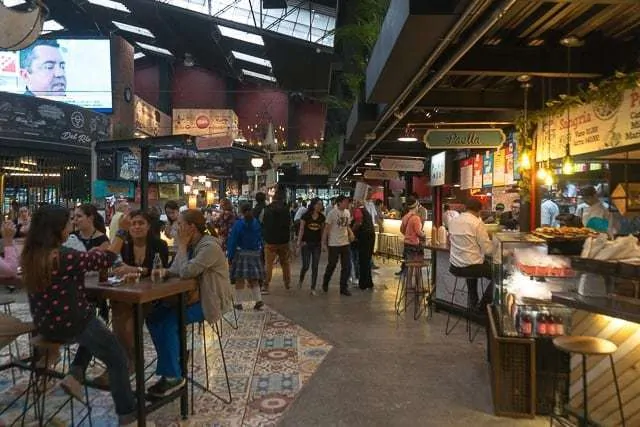 The Mercado del Rio was modeled on places like the Chelsea Market in Manhattan, a place where patrons can come and choose from nearly 50 different restaurant stalls.
Nowhere else can you find such a great variety of eats under one roof. Indeed, it can actually be difficult trying to decide on just one thing.
Museo de Arte Moderno
The Modern Art Museum of Medellin (or El MAMM) is at the heart of the urban renewal and renovation taking place in Ciudad del Rio.
It is partially housed in an old warehouse that has since been expanded upon with a massive modern structure connecting at the back.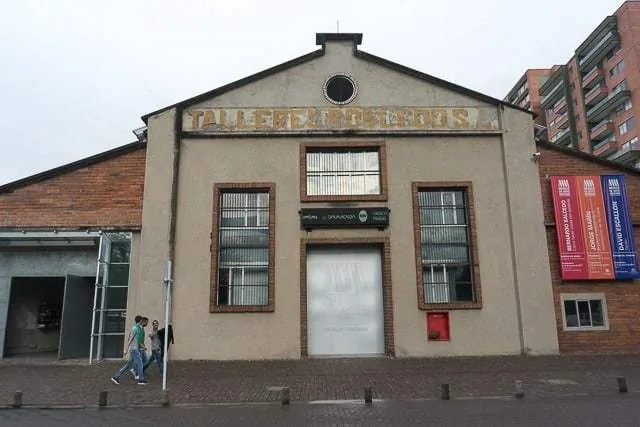 El MAMM houses an impressive collection of modern art, including work by the notable artist Deborah Arango, and a frequent rotation of temporary exhibits.
The terraces on the upper floors of the museum are awesome for the view.
The museum also frequently hosts open-air movie nights and other events on its premises. Slip around back for a coffee at Ganso & Castor. If you're here on the last Friday of the month, entrance is free!
Ride the Metro Cable
The famous Medellin Metro Cable… It was built as an integrated part of Medellin's metro system in order to provide public transport to the poorer communities that live along Medellin's upper reaches.
It is among the most innovative and progressive pieces of urban development (many cities in Latin America have been turning to Medellin as a model) and has inadvertently become a major tourist attraction as well.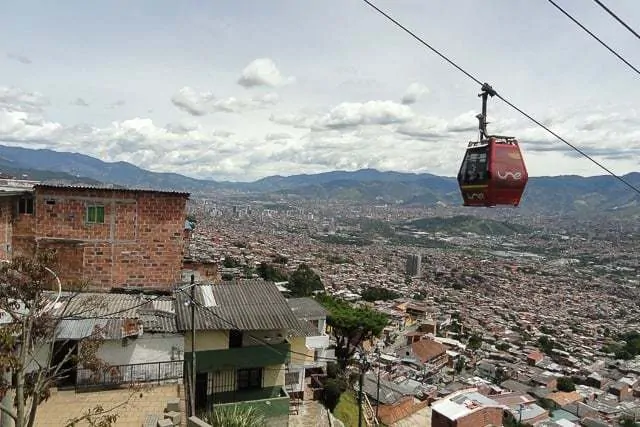 For just the price of your metro ticket, you can board the gondolas that will take you to the upper reaches of Medellin.
Hope off at Santo Domingo and take in one of the greatest views of Medellin.
While this neighborhood was once among the most dangerous, it has been revived by this infrastructure investment.
You don't need to worry about walking around during the daytime in the immediate vicinity of the metro station, it's quite safe.
Find Nature at Parque Arvi
From the Santo Domingo station, you can board another gondola cable car (the ticket is apart from the metro) and head deep in Parque Arvi, a large nature reserve that sits on the high slopes above Medellin.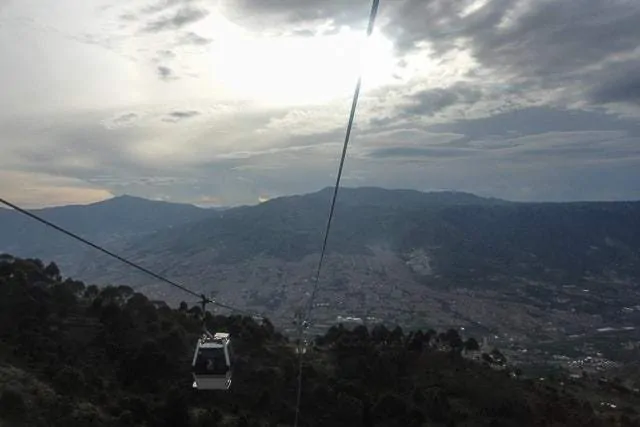 Here you will find ample hiking trails and activities like horseback riding, or you'll find picnic areas, or streams to wander along.
It's an incredible way to link nature to the accessibility of the city through public transport. Another one of Medellin's innovations.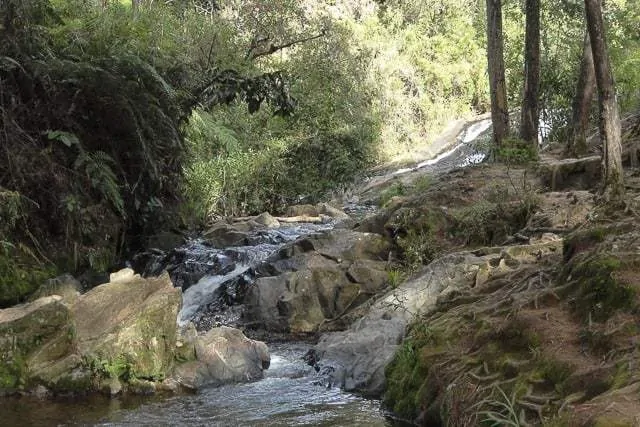 If the temperatures are too hot in the valley, you can head up here to escape the heat and reconnect with nature.
Eat Bunuelos
No foreign travel experience is complete without trying some of the local eats. Bunuelos are fried little bread balls with cheese mixed into the dough that is absolutely delectable.
You'll find bunuelos all over town, but the trick is finding them fresh.
They've got to be recently fried so you get that crunchy warm goodness, and not reheated which will make them lose their appeal.
Go Salsa Dancing
While Medellin is predominantly a reggaeton city, salsa is also quite popular among those who love to dance.
I'm not much of a dancer, but I've given salsa dancing a try a few times, and it's a blast. Medellin has a few really popular salsa clubs, so if you're going to go, make it one of these three:
Son Havana, located near Laureles
El Tibiri, located along 70 near Estadio
El Eslabon Prendido, located in El Centro
Any of these locations is sure to be hopping on a Friday night and you'll see some pretty impressive moves.
Medellin is also a great place to take salsa lessons if you're keen to learn, rather than flailing about.
Medellin Tours
While I generally prefer to explore a city on my own, it's hard to deny the appeal of certain organized tours where everything is taken care of for you and you get a much quicker insight and understanding of local customs, culture, and history.
If you're uncertain about your ability to travel independently or just want to maximize your time in this incredible city, then taking a guided tour or activity is hard to beat.
Check out some more of the awesome tours you can do in Medellin here.
Eat Arepas
No list of Medellin would complete without arepas, of course. The arepa (while also common in Venezuela and Panama) goes hand in hand with Colombia.
The arepa is a thick little corn tortilla that is toasted up and eaten at almost any time of day.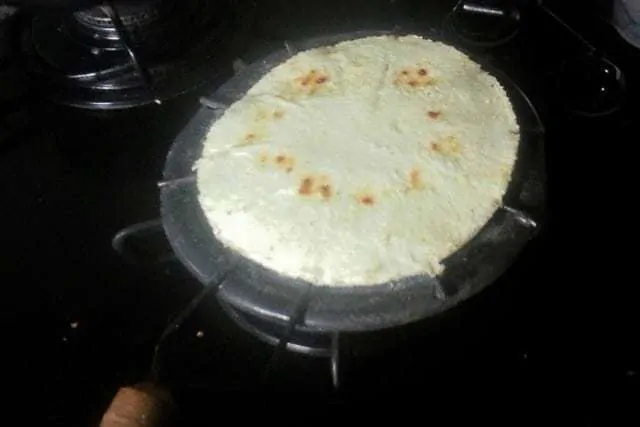 It's the typical breakfast of locals, toasted and served with butter and cheese. But it can also be topped with pretty much anything imaginable.
You can scramble some eggs and ham and throw it on top, with rice, or whatever you want.
A number of restaurants, like J&C, specialize in arepas with whatever fixings you desire.
I wasn't a huge fan of arepas at first, but have grown to love them. I eat them almost every day.
Arepas are a staple of Colombian food but don't miss my more complete guide to what to eat in Colombia here.
Want to Travel More for Less Money?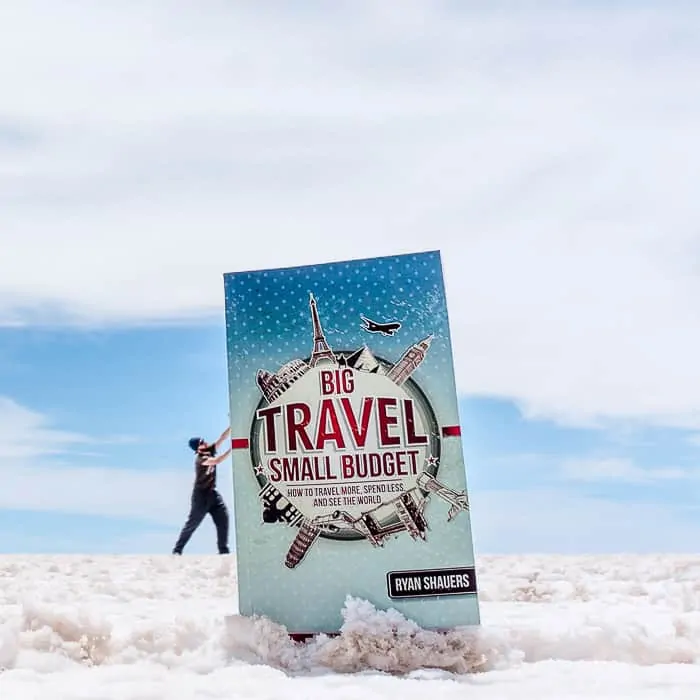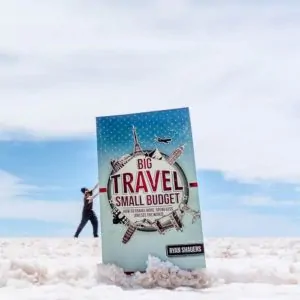 I will teach you the top methods I've used to save big money ??? during more than a decade of continuous travel in my best-selling book Big Travel, Small Budget. See for yourself, the book has nearly 200 unbiased opinions and 4.4 out of 5 stars on Amazon! ⭐⭐⭐⭐⭐
Visit a Castle
El Castillo, the Castle, is located high on the hill above Poblado… Yes, there is a castle in Medellin, oddly enough.
It was once the extravagant home of a wealthy businessman but has since been turned into a museum or park for the masses to enjoy.
The interior of the castle itself is quite interesting — a peek at a different time (and socioeconomic status).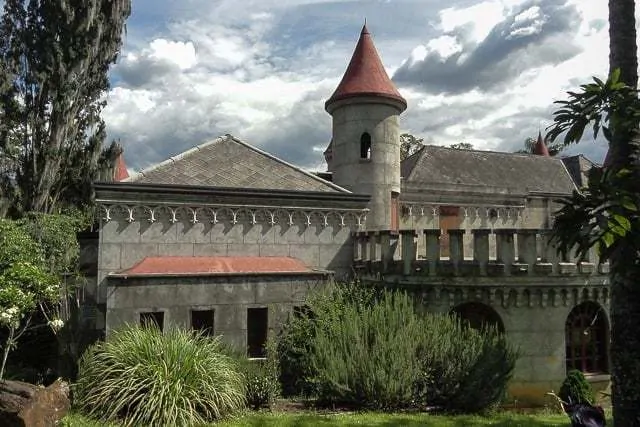 But the best part here is the lovely gardens and a sweeping view of the city.
El Castillo is a great place to go on a date, or bring a picnic lunch and just hang out.
You might even catch sight of the macaws that make their rounds through Medellin — they were released by the zoo once upon a time, but have adapted to life in the city. They aren't actually native to Medellin.
Visit the 3 Cordilleras Brewery
Similar to the coffee culture, beer culture is a relatively new phenomenon here as well. Most of the national brews are the typical watered-down beer like Budweiser, but a number of breweries have been making in-roads both in Medellin and in Bogota.
The best in Medellin, in my opinion, is 3 Cordilleras, they've got about five craft beers which are sold throughout many bars in town.
But the most fun is to visit the actual brewery near Industriales during one of their Thursday – Saturday night open houses.
For about $10 you get five beers, live music (usually rock 'n roll), and a commemorative glass (or you can return it for a few pesos back). It's always a great time at the urban warehouse.
They even give tours of the brewery if you get there early. Another runner-up is the 20Mission Brewery near the edge of Ciudad del Rio and Manila — also pretty cool.
Read More: Visiting the 3 Cordilleras Brewery
Parque Lleras Nightlife
Paisas (the name given to locals) love to party, that is undeniable. Parque Lleras lies at the center of El Poblado, the most upscale and elegant neighborhood in town, and it serves as the heart of nightlife here in Medellin.
Let's just say that this is one of the top things to do in Medellin at night on a given weekend because thousands of people pack the streets every weekend to patronize the hundreds of bars in the area.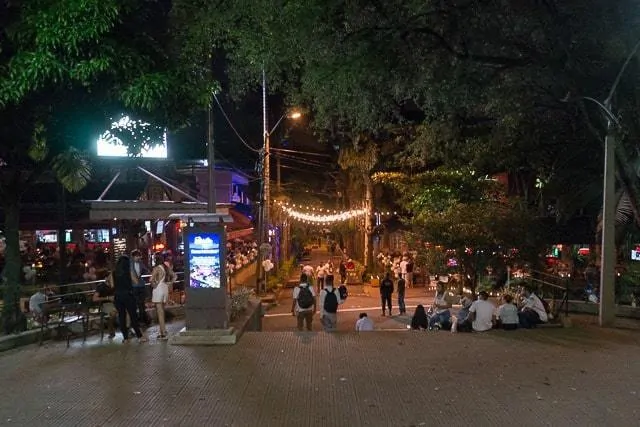 There are clubs on top of clubs and the whole scene is pretty wild. Even if nightlife isn't your thing, it's still a place that you should check out at least once during your visit to Medellín.
Just don't be that traveler who never leaves El Poblado, there's much more to this city. There are a lot of gringos out and about here, so if you want a more local nightlife scene, head to La 70 or 33.
Try to Finish the Bandeja Paisa
If there is one dish you must eat at least once, it's the Bandeja Paisa (the Paisa platter). It's a massive plate of food, with a ton of meat (sorry, vegetarians!) and is emblematic of the region.
On your plate, you'll find chorizo, ground beef, morcilla (blood sausage), chicharron, fried egg, beans, rice, and more.
If you get the full platter, it's definitely a challenge to polish off everything. You'll probably just want to go back to your hotel for a nap.
Look for Donde Dario (in Belen), Hatoviejo (various locations), or El Canasto del Balcon (in Envigado), for a really good plate.
Parque de los Pies Descalzos
The Barefoot Park as it is known in English is a cool urban space where water features are aplenty, and placed alongside sandboxes (where you are meant to walk barefoot, hence the name), and greenery like towering bamboo.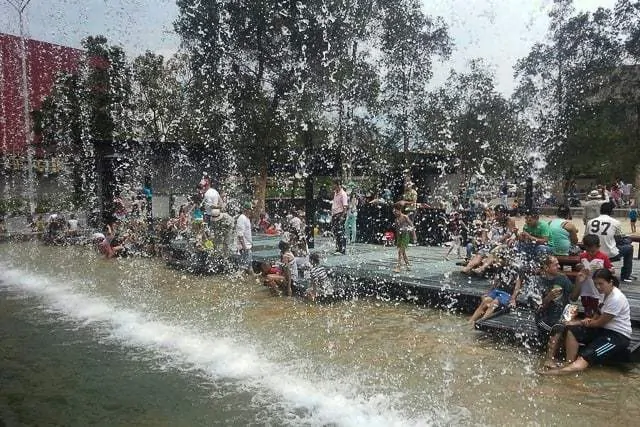 The space is incredibly popular with families, as the children use it as a personal water park on hot afternoons.
But it's also just a great place to relax, grab a bite to eat, or a fresh fruit juice and enjoy the day.
Medellin has become famous for public spaces like this.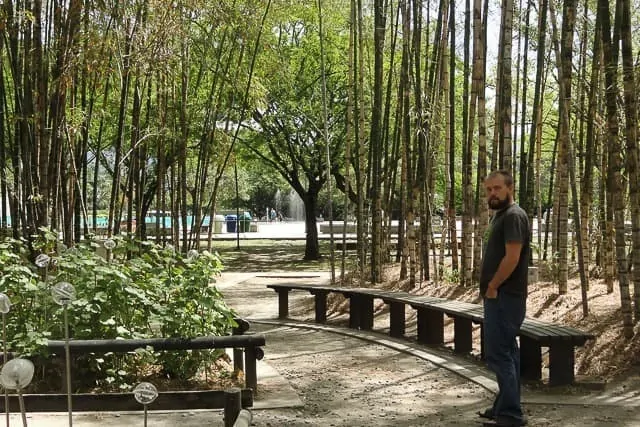 Continuing walking to the west and you will encounter the incredible Parques del Rio, which is a pedestrian-friendly area that bridges both sides of the Medellin River, connecting downtown to Los Conquistadores.
The highway used to run here, at the level of the park, but tunnels were excavated to place traffic below ground, making more room for the people.
Museo de Agua
Yes, the water museum, it's a pretty off-the-beaten-track place and not something that would immediately sound interesting, but as I've mentioned, Medellin does museums very well.
The Museo de Agua, located near Alpujarra and Barefoot Park is no exception.
The museum focuses on how water formed on planet earth and gave birth to life on earth, the importance of water, and environmental conservation, as well as shows where Medellín gets its water and where it comes from.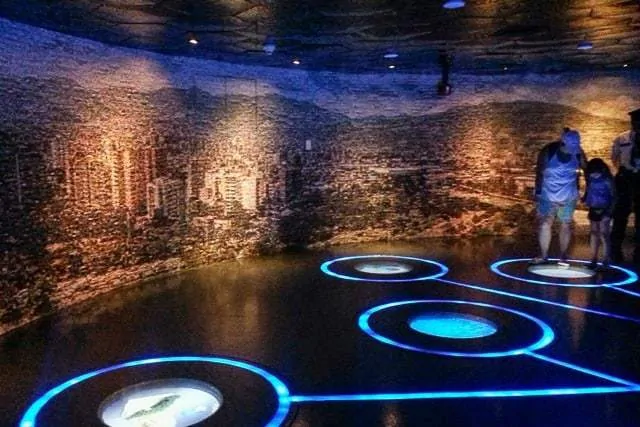 There are a number of exhibits that showcase the many different ecological zones of Colombia (from the paramo to the Amazon) which provide a great overview for future travels within Colombia.
It's a cool museum, you should give it a chance, even if it's just for a rainy day escape. Expect to spend about an hour here. Make a stop at the nearby de los Andes coffee shop or at the popular chain Tostao.
Explore Envigado
Envigado is Medellin's little neighbor to the south. They used to be fully separated cities within the valley but have since melded together as the population swelled.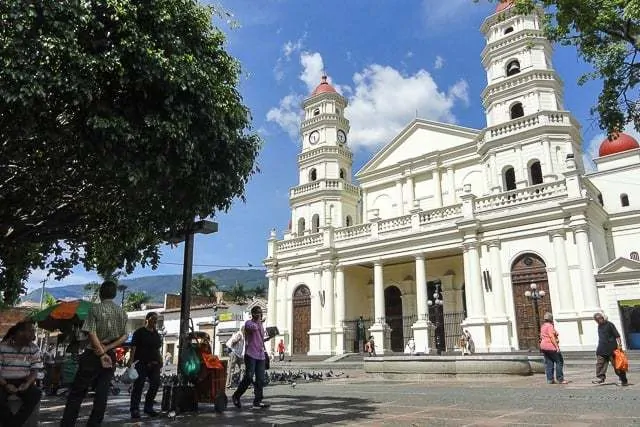 Envigado gives you a nice little taste of the typical small town, with the central square where old men hang out sipping Tinto and feeding the birds below the big white church.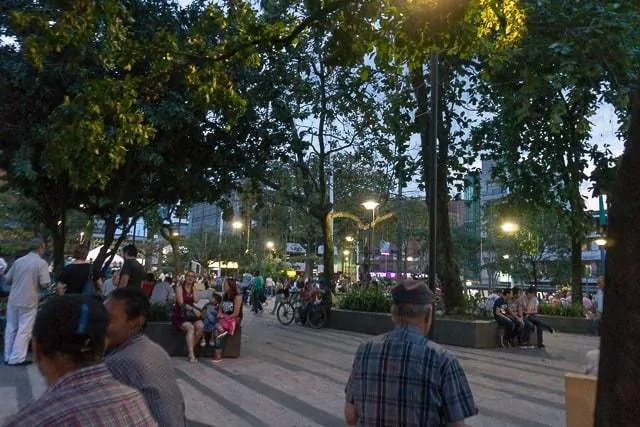 The area is somewhat more laid back than Medellín itself and many locals and foreigners alike prefer living in Envigado for that reason.
Read More: The Best Neighborhoods in Medellin
Toward the north end of Envigado, you'll also find an upscale dining area known as Jardines, where you can explore some of the most famous regional restaurants like La Doctora or El Trifasico, where the former President of Colombia himself goes to eat whenever he is in town.
Read More: The Ultimate Guide to Envigado
Eat Empanadas Envigadenas
Empanadas are those delicious fried pockets of meat, rice, or potatoes that you can see being sold on every street corner.
The empanada of choice here are the empanadas envigadenas, ie from Envigado, which became famous locally for being so good.
I usually get empanadas at least once a week, it seems. Though be careful, they aren't the healthiest things (usually the tastiest things aren't).
You also can't go wrong with the pasteles de pollo (meat pies) that they sell around town, there are both fried and baked versions. Personally, I prefer the baked ones.
Casa Museo Otraparte
Casa Museo Otraparte, located in Envigado near Jardines, is the former home of an important Colombian writer and philosopher known as Fernando Gonzalez.
While the museum itself might be of limited interest to foreign visitors, the idyllic gardens are another great retreat.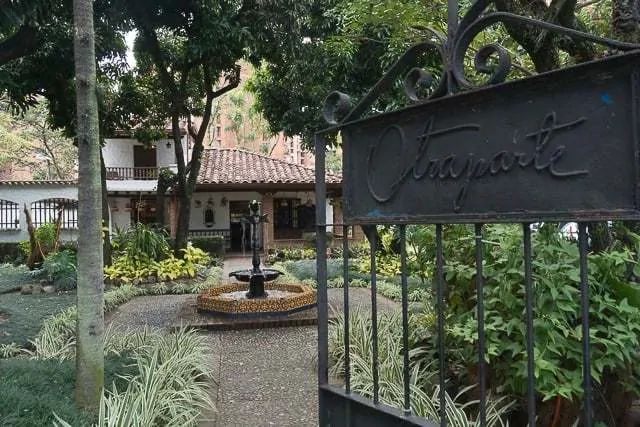 The on-site coffee shop is one of the best in town. They also host many cultural events ranging from movie nights to lectures on art, music, and more.
It's a great space and it's totally free. This was where I went to the free coffee cupping that I mentioned earlier.
There is a new modern library constructed just adjacent to the garden which offers an amazing rooftop terrace.
Eat Ajiaco
Though ajiaco is originally from Bogota, it is still popular and easy to find here in Medellin.
Ajiaco is like the local version of chicken soup with a few varieties of potato, a chunk of corn on the cob, and capers mixed in.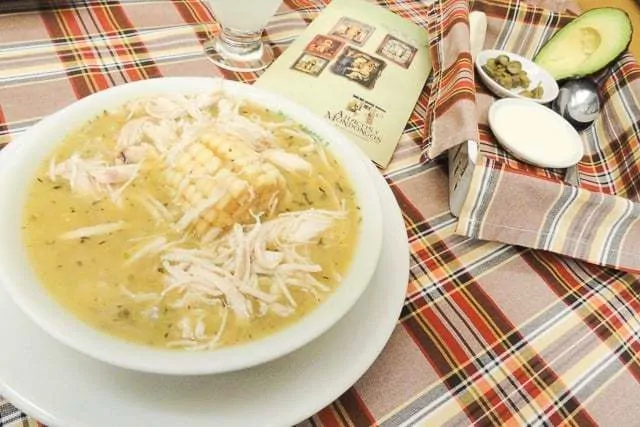 I love ajiaco, it's one of the best foods in Colombia, I think.
Parque de las Luces
Also known as Plaza Cisneros, the Park of Lights is another one of Medellin's innovative public spaces.
It is located directly across from the government administrative center of Alpujarra, and was once a crime-infested and dangerous part of town, rampant with drug use and prostitution as soon as darkness fell.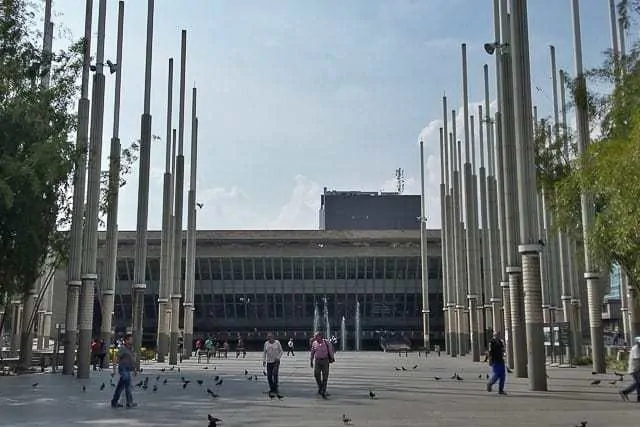 The government decided to turn the lights on literally by installing tons of artistic light towers that light up and change colors throughout the night.
While the effect is obviously best enjoyed at night, it's still a cool place to walk through during the daytime.
Look up and take a picture.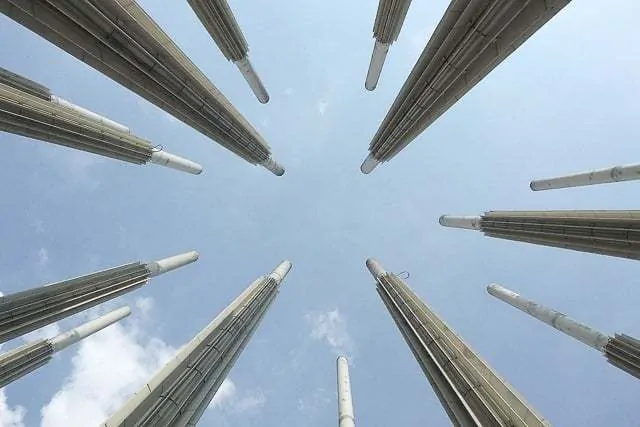 Soccer Game in Estadio
Colombians LOVE soccer. Well, I guess pretty much everyone loves soccer except for us Americans.
Attending a raucous game at the stadium is an unforgettable experience as you see the fans giving it everything they've got for 90-minutes while players run back and forth across the field passing the ball and almost nothing happens (but that's soccer for you, ha).
There are two teams in Medellin, Atletico Nacional and DIM (just known as Medellin). The teams are rivals, so you're either a fan of one or the other.
Nacional is the most popular (and more successful) of the two.
Any game is fun to attend, but you can be sure of a super intense game if the two play against one another, known as a superclasico.
Sit along the sidelines if you want a more normal experience, or sit behind the goals if you want to be part of the intense experience with the super fans.
Drink Aguardiente
Aguardiente literally translated means firewater and it is the local drink of choice here in Medellín.
It's an anis-based drink, giving it the flavor of black licorice, ouzo, or Jagermeister.
Locals will buy a bottle (or two) of Aguardiente Antioqueno and sit around all night doing little shots.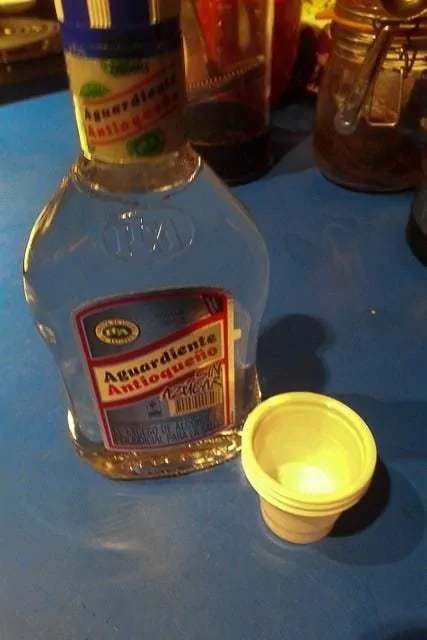 I'm not a fan of black licorice, so it's not my thing. But it's fun to go out with the locals.
You can get either Tapa Azul or Tapa Roja — the blue top is without sugar and thus supposedly won't give you as bad of a hangover. It's pretty much the cheapest drink in town besides the $1 beers.
Attend the Flower Festival
The Feria de las Flores happens only once a year, every August, but it's an event that is so important and emblematic of Medellin, that you can't miss it if you're in town then.
The Silleteros, the flower carriers, create massive arrangements of flowers in all sorts of designs and styles. The artistic flower creations are mounted on a heavy wood display and then strapped to their backs as they parade these heavy things around town.
The streets pack with people who come to see this once-a-year event, and it is pretty cool to see, certainly unique to Medellin. Although you feel sorry for the little men and women under the crushing weight of these flowers, marching under the hot Colombian sun.
Metropolitan Cathedral
At the heart of downtown, you'll find the Metropolitan Cathedral, which is the largest oven-baked brick church in the world, purportedly. While the church exterior isn't opulent, it is an imposing church, and it sits on the edge of yet another beautiful urban plaza.
Directly south of the Cathedral, I'd recommend taking a stroll along the famous Junin Street, a pedestrian-only shopping area that has become so emblematic of Medellin that "juninear" became a local verb that means window shopping.
Along Junin be sure to stop at Astor Reposteria for the best bakery in town. The chocolate cake is absolutely incredible. You'll thank me later.
Also, if you happen to be here on the first Saturday of the month, there is a massive and awesome open-air market with all sorts of handmade goods, antiques, art, crafts, edibles, and more. It is the biggest and best of this type of market, so be sure to head to Plaza Bolivar if you're here on one of those Saturdays.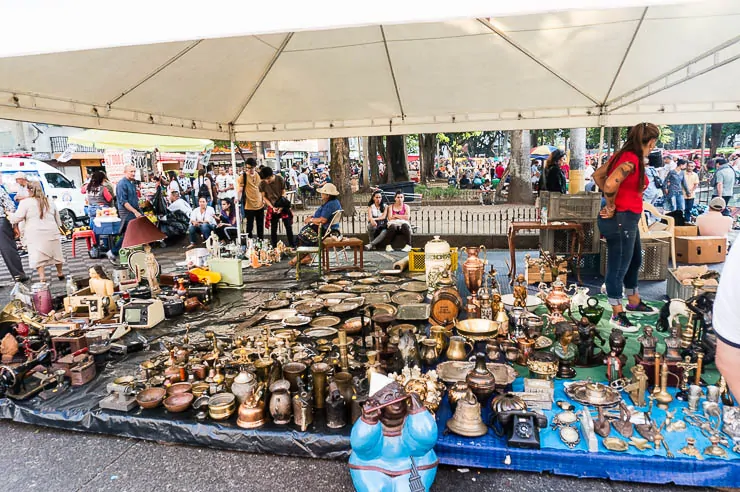 Get Lost in El Hueco
El Hueco translates as "the hole" and it is a busy market located in the center of downtown, just south of Plaza Botero.
Here you will find a series of city blocks that have been taken over by a ton of vendors selling all manner of goods from their little carts. Here you'll find clothes, shoes, hats, and all sorts of things.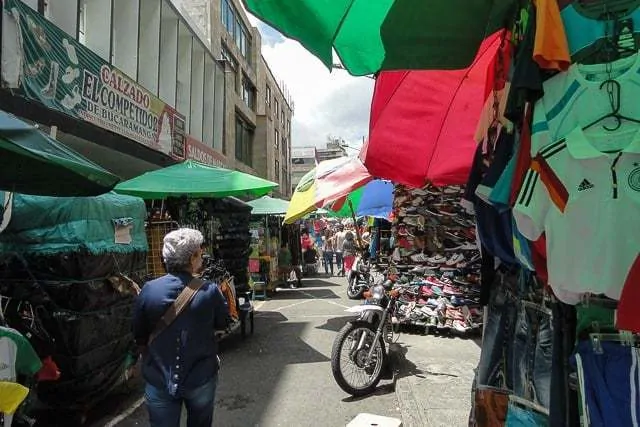 Supposedly the market began as intrepid vendors left the sidewalk and set up shop in the street, effectively closing it off to traffic. Once one person did it, everybody followed suit, effectively creating a large pedestrian-only shopping area.
As you walk among the stalls you'll hear the locals repeatedly saying "a la orden" (at your service) and inviting you to take a look at what they are selling.
You can get really cheap prices here, even cheaper if you're open to haggling. Stop in at the nearby Hare Krishna restaurant for an awesome vegetarian lunch.
La Minorista
La Minorista is the largest public market in all of Medellin. It is housed principally in a massive warehouse where you will find every type of food, fruit, veggie, and meat imaginable, as the interesting smells intermingle.
But the market also expands into other adjacent buildings where you will find everything from household goods, to animals for sale, to furniture, to electronics.
They've truly got everything here in La Minorista.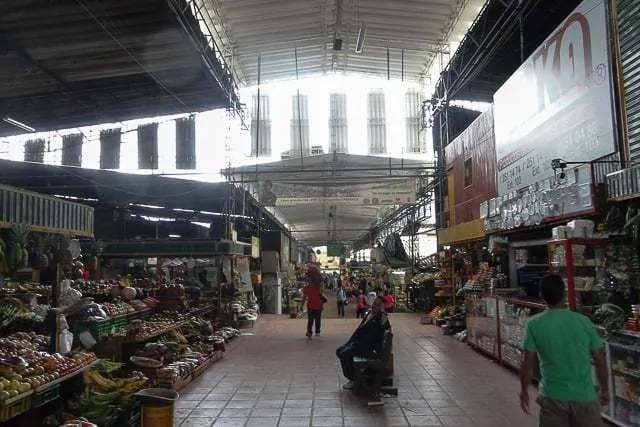 Prices can be incredibly cheap here if you know what you're doing.
Mostly it's just a place so very different from anything you'll ever see back home, and it makes for a fun adventure. Come here on a weekday or Saturday (downtown can be especially lonely on Sundays) and you're bound to see a bustling and interesting place.
This is the best place to see the huge selection and variety of exotic Colombian fruits that are available.
Santafe Mall
Medellin is a city of contrasts. Nothing could be more different from La Minorista, than the Santafe Mall, a luxurious and upscale shopping destination located near the Golden Mile — Medellin's most upscale strip of real estate.
I'm not a big fan of malls, generally speaking, but the locals here truly love malls, so you would be missing out on an important part of Medellin by not going. Indeed, there seem to be more malls here (all of them packed) than in any other place I've been.
The popularity of malls here can also be attributed to insecurity, as it is one of the few places where locals can go and let their guard down against violence, robbery, theft, etc. It is a place where families go for the entire day, a place where the kids play, shopping is done (sometimes, mostly it is just a place to be), entertainment is had, and good food is eaten.
As I said, I wouldn't normally recommend a mall in a travel guide, but going will give you important insight into everything that locals have had to endure as a result of drug violence and rebel activity.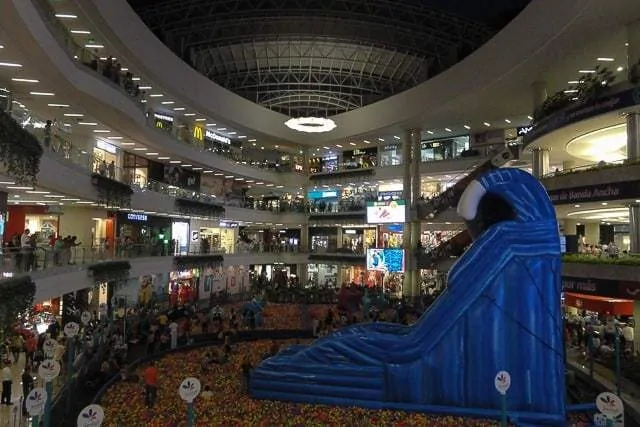 Plus Santafe is a massive complex with hundreds of stores and is among the most impressive malls I've ever seen. Incredibly, the central courtyard actually has a retractable roof for those sunny days in the City of Eternal Spring.
Down south in Envigado and Sabaneta you can also find two equally massive malls, Viva Envigado and Mayorca which are both impressive in their own right.
Visit a Nearby Pueblo
I suppose this isn't something to do in Medellin since I'm telling you to leave, but any visit to Medellin should include a day trip (or weekend trip!) to one of the many beautiful pueblos that surround it.
It's something that many locals partake in as well on the weekends.
My two favorite nearby pueblos are Santa Fe de Antioquia and Guatape.
Santa Fe de Antioquia is located to the west, through one of the longest tunnels in South America, and features beautiful colonial architecture and cobblestone streets. It is considerably hotter than Medellin though, so keep that in mind.
Guatape is located in the opposite direction, up in the slightly cooler mountains, east of Medellin.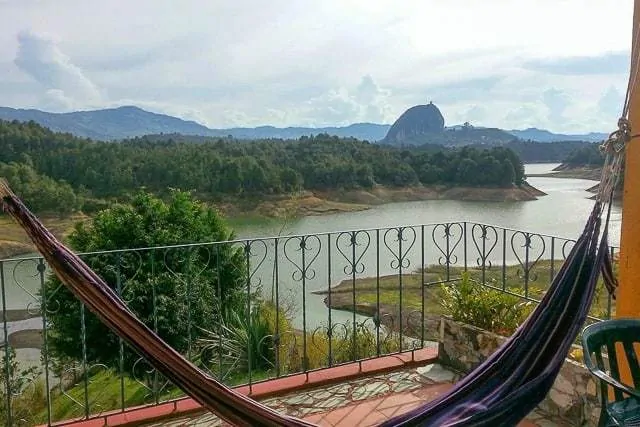 Here you'll find the towering rock monolith known as La Piedra del Penol, which you can hike up the 800 or so stairs to the top. There's also a massive lake on the grounds, a colorful little town, and lots of activities to do here.
Both are fun, but Santa Fe is more hot weather and hanging out by the pool and Guatape is interesting activities and beautiful views. I prefer Guatape, personally.
Pablo Escobar Tours
And finally, the ONE thing you should NOT DO while in Medellin… Please, don't patronize the Pablo Escobar tours here.
With the influx of Western tourists who only know Colombia for cocaine and Pablo Escobar, a number of businesses have cropped up catering to these tourists.
They tend to glorify Pablo and take you to visit things like his grave, the house where he was killed, etc. One tour will take you to visit Pablo's brother, who was complicit in Pablo's crimes, so you can have coffee with him and take selfies.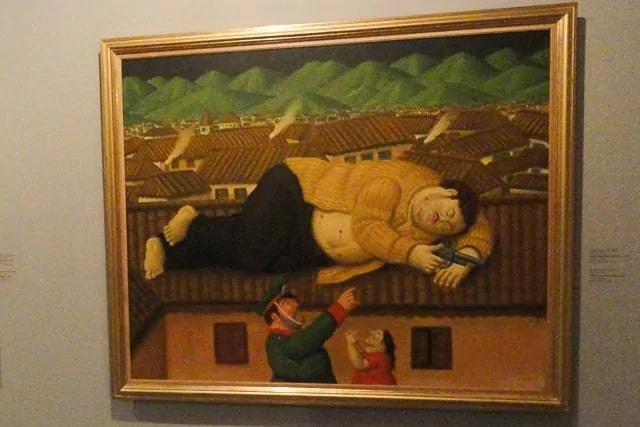 Let's talk about Pablo Escobar… Remember, he was a terrorist who nearly destroyed Medellin, killing thousands of people in the process, and throwing the reputation of an entire country into the gutter (even until today).
For most Colombians, Pablo Escobar is a figure as hated as Osama bin Laden, someone who has done incalculable damage to the country. The only Colombians that idolize Pablo are the poorest and most uneducated among them (or those making money selling shirts, souvenirs, or tours to visitors).
Pablo is not just some rebel gangster like Al Capone or Michael Corleone. We aren't talking about prohibition-era hijinks or Hollywood movies.
Many Colombians still live with painful memories of the bombs and bloodshed left by him.
I went into more detail about why you shouldn't patronize these Medellin Pablo Escobar tours in a follow-up article, so check that out if you need more convincing. Honestly, you can learn more by reading a book, talking with locals who lived during that time, and visiting some of the locales on your own — and all without rubbing salt in the wound of locals or patronizing people trying to make money off his infamy.
Rather than a Pablo Escobar tour, check out some of these other Medellin tours instead…
So there you have it, my definitive guide to what to do in Medellin, Colombia. I hope it proves helpful to you during your stay in Medellin, an absolutely incredible city that I love living in, although there are a few things I hate about Colombia.
My Top 10 Things to Do in Medellin
In order to boil this big list down into something more manageable for short visits, here is my top 10 guide… Or be sure to check out my itinerary for 3 days in Medellin which will give you a better idea of how to combine everything together.
Dance Salsa at Eslabon Prendido, El Tibiri, or Son Havana
Take the Cable Car to Santo Domingo and Parque Arvi
Stroll through the Jardin Botanico in Zona Norte
Catch Sunset from Pueblito Paisa
Take in the chaos of the Minorista Market
Go on the Comuna 13 Graffiti Tour
Visit the MAMM (Medellin's Museum of Modern Art)
Head up to visit El Castillo
Where to Stay in Medellin
Now that you've decided on coming to visit this city, you are probably wondering where to stay in Medellin… There are a few main neighborhoods where most travelers stay and each one has a different sort of character or vibe. The most popular tend to be Poblado, Estadio, Laureles, and Envigado.
If you want to stay in the more upscale Poblado, my #1 pick is Los Patios Hostal Boutique in the Manila sector.
I'm particularly fond of Laureles, and my #1 pick there is Backpackers Inn Medellin near the Primer Parque. Be sure not to miss out on my comprehensive guide to the best Medellin hostels, which are also mapped out below for your convenience…
Traveling to Medellin soon?
Book your lodging on Booking.com now to save, or if you plan to stay longer, I highly recommend looking for a place on Airbnb. And don't forget to purchase travel insurance for Colombia that will help protect you against illness, injury, and theft. I recommend World Nomads or SafetyWing which are both made for backpackers or digital nomads, and provide great coverage at an affordable price.
Read Next: Guide to Traveling to Colombia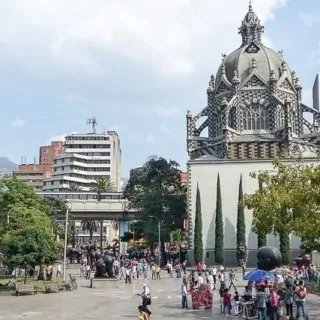 Colombia Travel Tips
Important tips and resources for planning an amazing trip to Colombia, based on my years of traveling and living in Colombia.
Tools
Colombia Trip Planning
Instructions
Book a cheap flight to Colombia with Momondo, or better yet, start travel hacking so you can fly for free. Traveling between major cities is much better by flying, trust me.
Plan a rough itinerary and how long you will spend at each destination. Use an itinerary planning service for custom recommendations and pick up Lonely Planet Colombia.
Work a little every day to teach yourself Spanish, you'll want to know as much as possible before you arrive.
Book cheap accommodation in advance, at least for the first destinations -- For hostels use: Booking, for cheap hotels use: Hotels.com, for apartments use: Airbnb.
Reserve your on the ground tours and activities through Get Your Guide.
Purchase travel insurance for Colombia with SafetyWing to protect yourself from illness, injury, and theft while in Colombia. VERY important. And be sure to read my article: "Is Colombia Safe?" for my honest opinion and safety tips.
Sign up for my free emails about planning a better trip to Colombia, and be sure to check out my comprehensive guide about traveling to Colombia.
Learn more money-saving tricks with my top budget travel tips.
Put together your Colombia packing list.
Enjoy this incredible country!
Notes
I hope this helped you plan your travels in Colombia! I know it can be a struggle to find accurate and on the ground information when traveling to a new place like Colombia, which is why I started writing so extensively about it!
If you have any questions about Colombia, budget travel, or anything else shoot me an email at ryan@desktodirtbag.com.
(I love getting questions! That is how I get ideas for my blog posts and what to write about!)
Recommended Products
As an Amazon Associate and member of other affiliate programs, I earn from qualifying purchases.
If you enjoyed this post about things to do in Medellin, please take a moment to share it on Facebook, Pinterest, or Twitter. Thanks!
Tips to Book Your Trip Now & Save Money
Book Your Flight
Book a cheap flight with Momondo, they're my favorite search engine. Or better yet, start travel hacking so you can fly for free. Another great search engine is Skyscanner.
Book Your Accommodation
Book cheap accommodation in advance. For hostels I recommend HostelWorld, for hotels I use Booking.com or Hotels.com, and for apartments or longer stays, I use Airbnb. I like to check reviews on TripAdvisor prior to reserving.
Don't Forget Travel Insurance
This is easy to overlook but SO important. It will help protect yourself from illness, injury, and theft while traveling. VERY important. And be sure to read my article about international travel insurance for more details
Looking for the Best Companies to Save Money With?
Check out my budget travel resources page for the best companies to use when traveling. I list all the ones I use and recommend to save money when I'm on the road.
The following two tabs change content below.