Some articles on Desk to Dirtbag (and just what is a dirtbag, anyway?) contain affiliate links, meaning that if you make a purchase through these links, I may earn a small commission (at no extra cost to you!). Thank you for reading!
---
Are you a tourist traveling to Medellin, Colombia? Then there is no doubt that the Pablo Escobar Tour is something that's on your radar, maybe it is even something near the top of your list of things to do in Medellin. If you've only ever seen the show Narcos, then it might seem like something cool to do in Medellin, and maybe it will help you better understand the real history and see a small bit of the actual places where it all took place.
But if for some reason you aren't aware, despite the Netflix show, let's make it clear that Pablo Escobar was a terrorist who ravaged Colombia and was responsible for the deaths of thousands, including randomly murdering police officers, along with plenty of innocent bystanders.
Also, in case you didn't know, many Colombians today are sick and tired of the whole Pablo Escobar thing and are a bit insulted that foreign tourists come flocking to the city and seem to venerate him in the process.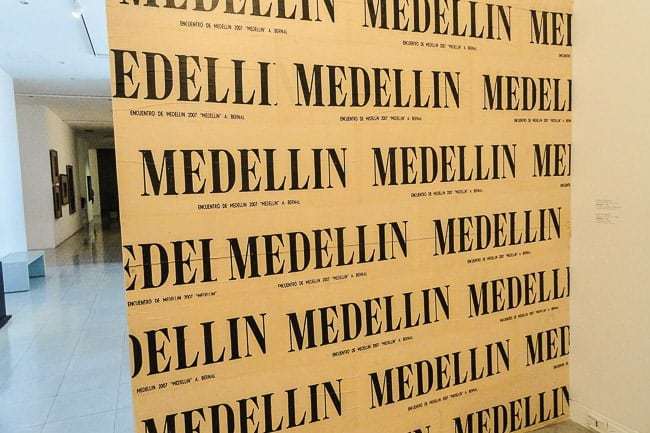 Should You Take the Tour?
So, the question really comes down to whether or not you *should* take a Pablo Escobar tour while you are in town…
I've spoken to many different Colombians and tourists about this matter while living in Colombia for more than two years, and honestly the answer should be NO.
You as a foreign tourist should not come to Medellin and take a Pablo Escobar tour.
Here's why:
– The whole terrorist thing. Many Colombians still live with memories of the bloodshed, bombs, and violence. This history is still very recent and there are still many open wounds.
Tourists coming to do these things is only rubbing salt in that wound. He bombed airplanes, he assassinated politicians, journalists, police, and anyone who opposed him.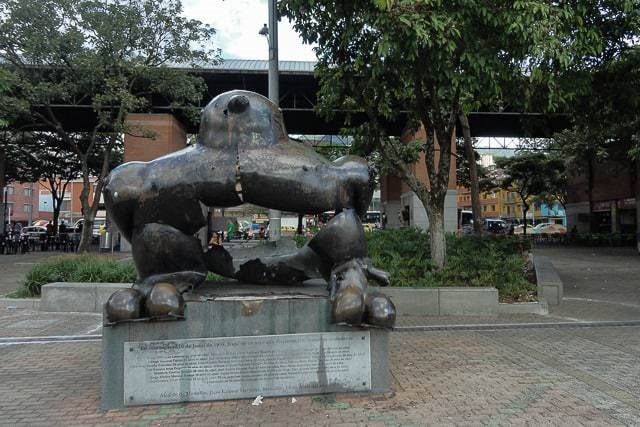 – You're enriching his accomplices and/or people trying to make money off his infamy. The most popular tour includes a visit with Roberto Escobar, someone who was complicit and wanted for his role in the criminal activities.
He had a bounty of $10,000,000 (dollars, not pesos) on his head, he served time. On this tour, tourists get the chance to have coffee with him, take big smiley selfies and ask inane questions in broken Spanish about life back in the day with Pablo and all their criminal misadventures.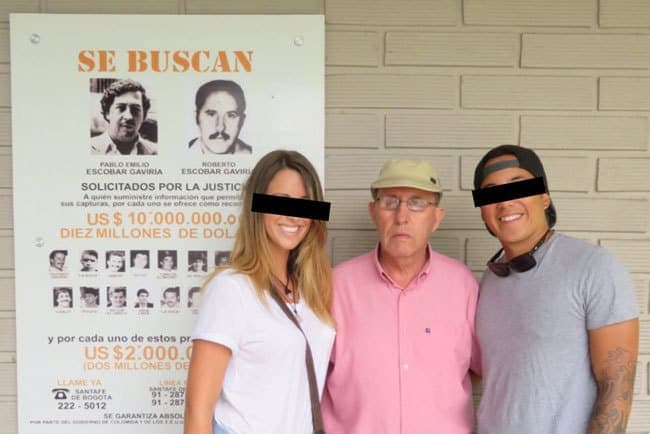 Look at how happy these tourists are to be hanging out with the criminal Roberto Escobar. They are even happier than Roberto, and he's the one making money off the deal.
Don't Ignore Bad History
I've had people retort that the tour is worthwhile to learn the history and visit all the sites related to Pablo, because it is part of history, even if it's a bad thing. One person said: "Do you think people should stop visiting Auschwitz too because people try to make money on bad things that happened there?"
Look, I'm a big fan of studying history, and visiting Auschwitz is something you should do… But a Pablo Escobar Tour is not like an Auschwitz tour.
The closest (hypothetical) equivalent would be going to Germany and taking an Adolph Hitler Tour, where you get to visit his grave and take selfies, see the places he hid out, the location where he died, and then go and have coffee and cake with his brother where you again take big smiley photos and ask him questions in broken German about their crazy war criminal adventures back in the day. Then afterward you can even go buy a cool t-shirt with Hitler's face on it, just like the El Patron shirts.
Even so, if that tour were possible, it would be different because many of the main victims of Hitler have since left Germany for the U.S., Israel, or elsewhere, and would not be confronted on a daily basis with shorts and flip-flop wearing foreigners who come to the country thanks to the popularity of the hit Netflix series War Crimes about the wacky hi-jinx of Hitler and the crew of Americans who eventually brought him down.
While it is true that there are some Colombians who do idolize him, mainly the poor and uneducated who directly benefited thanks to him buying their loyalty with houses or other material goods, the vast majority of Colombians hate the man and everything he represents. He has left so much destruction in his wake and has almost single-handedly destroyed the reputation of an entire country, even today almost 25 years after his death.
Think about your city, state, or country and the worst and most painful possible memory that has occurred there, and having that be the ONLY thing it is internationally known for, and then having tourists come from far away to pay money to seemingly celebrate that painful tragedy. Yeah, not so cool.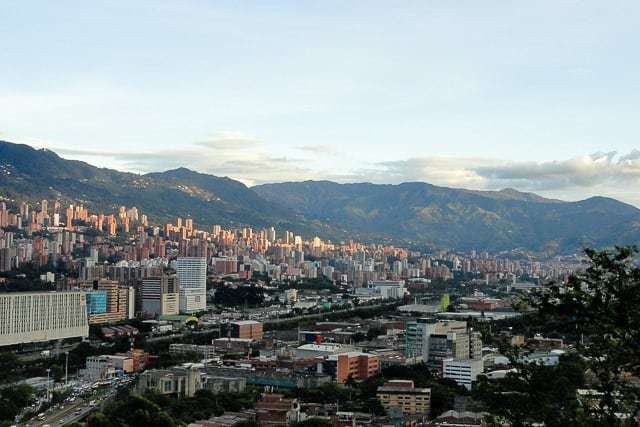 Self-Guided Pablo Escobar Tour
Look, you don't need to pay some tour operator or fatten the pockets of his accomplices in order to learn about the real history of Pablo Escobar or visit the sites. The show Narcos is a fine place to start, although they took some artistic liberty with details.
Rather than take a tour, I'd recommend a few other things:
Read the Real Story
You'll be better off reading a book about the story of Pablo Escobar either before visiting Medellin or while you are in town. I'd recommend Killing Pablo by Mark Bowden, which is what the bulk of the story line for Narcos is based on.
I've included a few other books about Pablo which should provide a rounded perspective of the good and bad. I mean, he obviously cared for his family (good) but he also had a blanket bounty on the murder of any police officer for $1,000 which resulted in the murder of more than 500 (bad).
Talk to Locals
This is recent history, so you can actually talk to many, many people in Medellin who were directly or indirectly affected by Pablo. People who heard the bombs going off, who remember the fear when loved ones went to work and wondering whether they would come back, people who lost loved ones, friends, or family.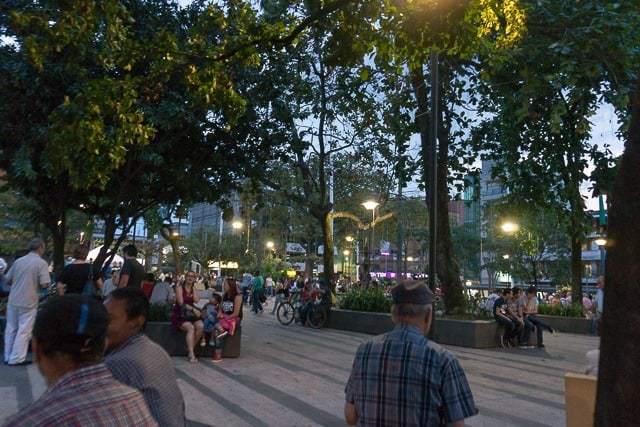 Those with the most direct memories would be those who are 40+ years old, though you can talk to younger generations who may be more likely to have a glorified image of him, so you can get a full perspective.
Your Spanish will need to be decent though, here are my favorite resources to teach yourself Spanish, and my recommendations for where to learn Spanish in Medellin.
Visit the Sites
Most Pablo Escobar Tours will tell the history, but the main focus is obviously visiting the sites related to Pablo. You can visit many of these locations on your own, with no need to go on a tour, if you think it will somehow enrich your knowledge and understanding.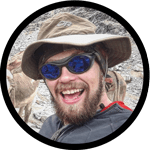 Wish you could travel more and more affordably? Click my face to grab a free guide and other resources that will show you can travel more affordably and find more freedom.
The main locations visited on a tour include the house where Pablo Escobar was killed, his gravesite, and the Monaco Building, but they may also include La Catedral which is outside of Medellin.
Pablo Escobar Grave
The grave of Pablo Escobar is located in Itagui, which is south of Medellin. It has become a tourist attraction unfortunately, where it is not uncommon to see flowers left behind or even other more absurd things by people, like when the rapper Wiz Khalifa came to town.
These actions are what precisely what lead local people to believe that foreign tourists are idolizing this man.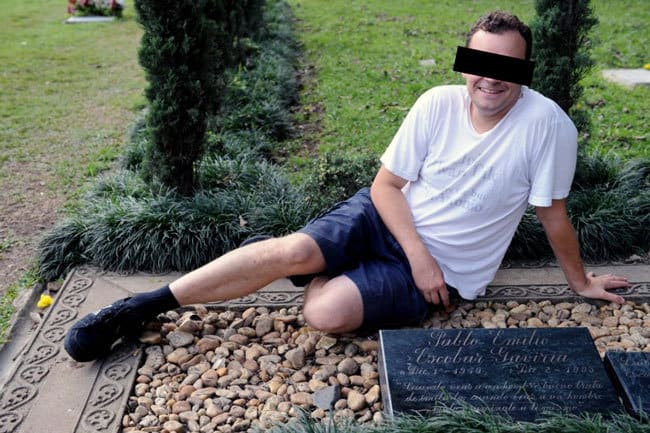 The grave is in Cemetario Jardines Montesacro and can be reached from the Sabaneta Metro Station and a short 10 minute walk.
I've never been, and don't really see the point. But if you do go, show respect for the victims and for Colombians. Pablo was not like Michael Corleone, Al Capone, or Tony Montana, what he did was on a scale unlike anything during the Prohibition or in the minds of Hollywood.
The House Where Pablo Escobar was Killed
In Los Olivos near the neighborhood of Laureles, you can find the house where Pablo spent his last days hiding out from the police, and where he was ultimately gunned down on a rooftop as he fled.
The address where Pablo Escobar was killed is Carrera 79B #45D-94, and is easily accessible if you go to the Estadio or Santa Lucia metro station.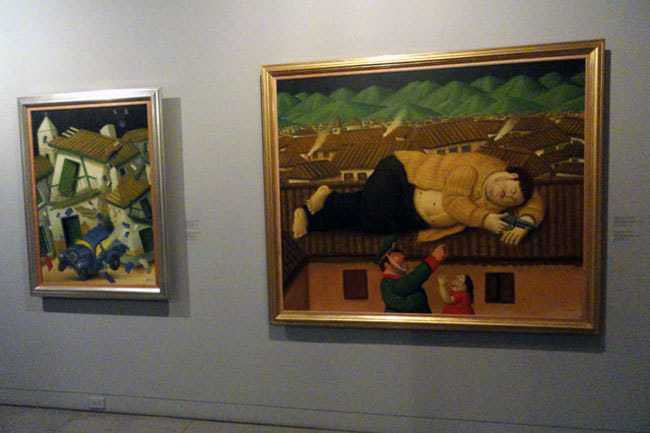 I lived a few blocks from here actually, and one day I finally did pass by the house, after living in Colombia for nearly a year.
There is nothing particularly special about it, but you can pass and visit it if you like.
Monaco Building
The Monaco Building is located in El Poblado, just south of the Santafe Mall.
Escobar owned many properties throughout Colombia, among them was the relatively non-descript Monaco Building. Most famously, it was here in 1988 when Pablo's enemies set off two bombs, one of which injured his young daughter's ear, and the second of which destroyed Pablo's cars.
The mayor of Medellin is vehemently against the Pablo Escobar tourism and has proposed demolishing this structure as it has become a symbol of illegal activities built off of pain and violence.
La Catedral
The Cathedral or La Catedral is the prison Pablo constructed for himself with his own guards, in other words, his private mountainside escape to serve out his sentence.
Yes, he was that wealthy and thus that influential.
Since 2007, the location has been in the hands of Benedectine monks due to its locaion away from the city of Medellin which makes it ideal for meditation and religious reflection.
This is the one location on a Pablo tour that is very difficult to access without a guide or driver, simply due to its remote location, rather than being in the city. But if you're going out of the city, there's a better place related to Pablo that is worth visiting…
Hacienda Napoles
Hacienda Napoles was one of Pablo's main ranches, a place where he imported animals from Africa in order to turn it into a giant African safari, essentially.
Most notably, he imported hippopotamuses, which escaped the property following his death and were able to adapt in the local river, not only surviving, but thriving, with numbers in the hundreds now. These so-called cocaine hippos are a strange legacy today of the wealth of Pablo, surviving half a world away from their natural habitat.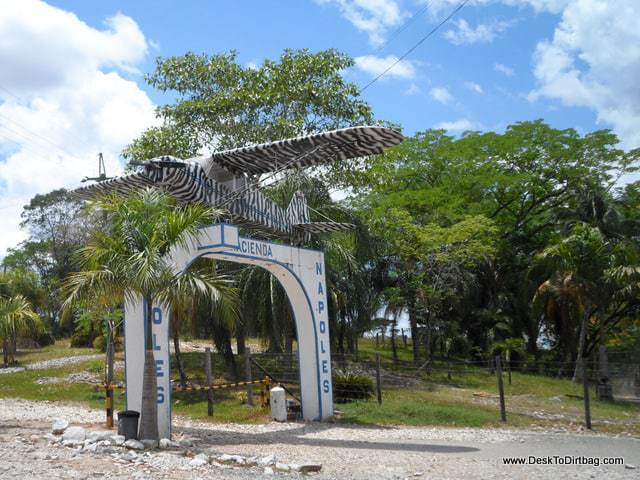 In the remains of Pablo's old house, there is also a museum which tells of the atrocities committed by the cartel.
This location is not on the normal Pablo Escobar Tour circuit, simply because it is so far away from Medellin, but it is a place that I believe best tells the story and in a way that does not celebrate the man, nor enrich people involved in the horrors.
You can also couple this visit with a stop at the lovely Rio Claro Nature Reserve.
Check out a few of the other Medellin tours that I recommend, rather than the Pablo tour.
Bottom Line on the Pablo Escobar Tour
The history and story of Pablo Escobar is undeniably fascinating. How he was able to come from nothing, dominate an entire country, and become the seventh richest man in the world, before running into hiding and then being gunned down on a rooftop.
But honestly, you should skip the Pablo Escobar tour in Medellin for all the reasons we discussed, and just head up to Hacienda Napoles if you're really interested, and then maybe visit a few of the sites within Medellin, if you remain curious. Although be warned that there really isn't anything to actually see at those places in Medellin, but there are a ton of other awesome things to see and do in Medellin.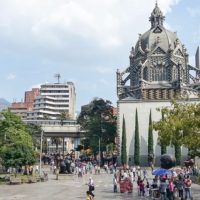 Colombia Travel Tips
Important tips and resources for planning an amazing trip to Colombia, based on my years of traveling and living in Colombia.
Tools
Notes
I hope this helped you plan your travels in Colombia! I know it can be a struggle to find accurate and on the ground information when traveling to a new place like Colombia, which is why I started writing so extensively about it!
If you have any questions about Colombia, budget travel, or anything else shoot me an email at ryan@desktodirtbag.com.
(I love getting questions! That is how I get ideas for my blog posts and what to write about!)
Recommended Products
As an Amazon Associate and member of other affiliate programs, I earn from qualifying purchases.
Share This
Did you enjoy this post about the Pablo Escobar tours? Please take a moment to share it on Pinterest, Facebook, or Twitter.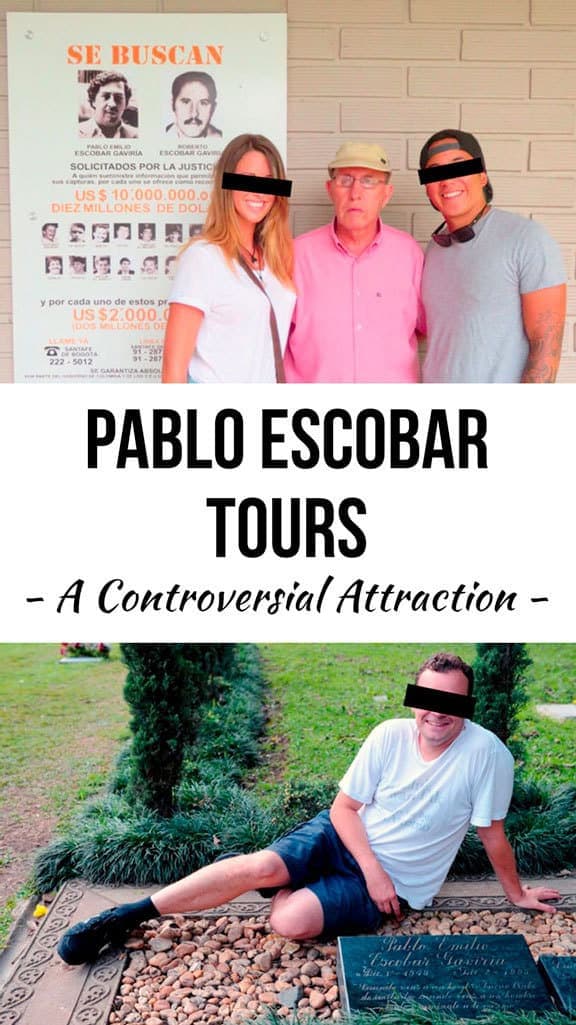 The following two tabs change content below.