This article may contain
affiliate links
. If you make a purchase through these links, I will earn a commission at no extra cost to you. Thanks!
When you are planning on traveling to Colombia, you are probably caught up with bigger questions like: is Colombia safe? Where can you find the best beaches in Colombia? What are the best places to visit in Colombia? Or should you take the infamous Medellin Pablo Escobar tour? What you may not have put much thought into is whether you need travel insurance for Colombia.
In this article, I'm going to be addressing some of the most common questions that readers have asked me about Colombia travel insurance so that you can decide for yourself whether or not you need it.
Here we will be mostly talking about travel insurance for Colombia as it relates to medical emergencies. A little later, I will address general trip insurance coverage.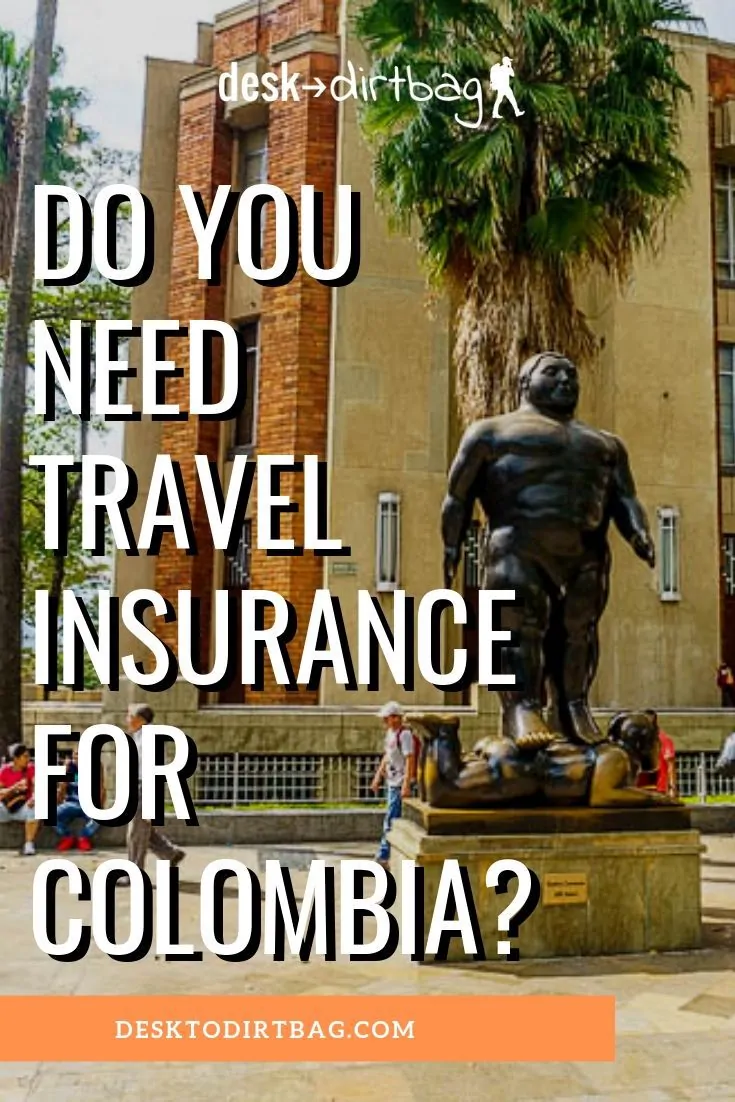 Is travel insurance mandatory for Colombia?
This is a big question, so let's get it out of the way first: There is no mandatory obligation stating that you must have insurance when traveling in Colombia. You aren't going to find any immigration officials checking your insurance papers when you cross the border from Ecuador or land at one of the airports. Countless travelers enter Colombia without any emergency insurance coverage and end up relying solely on paying out of pocket for small medical emergencies.
Honestly, paying out of pocket for general health care needs or even small medical emergencies is probably cheaper than having insurance. If you are used to health care in the United States, it will be a shock to go to a country like Colombia where you can receive comprehensive medical care including a visit with a specialist and a prescription for LESS than just a copay in the United States… And that's comparing WITHOUT insurance in Colombia to those WITH insurance in the US.
Beyond that, many are also surprised to find that the quality of care in Colombia is as good, or even better than many are accustomed to receiving back home. I'm not kidding! There's a good reason why there is a growing medical and dental tourism industry in Colombia (among other countries around the world).
I, for one, have really benefitted from using local dentists where you can get services (equal in quality to the United States) for about 25-30% of what they would otherwise cost back home. We're talking crowns for like $300-400 instead of $1,000+ and teeth cleanings that cost like $20-30.
I haven't used medical care as much, but I have gone a couple of times for small things and always been blown away. Without insurance or anything, I can quickly make an appointment to see a doctor and walk out with the solution, again, for basically the price of the copay back home.
You can find many doctors and dentists that also speak English very well if you haven't learned Spanish yet.
Is travel insurance needed for Colombia?
But, even though travel insurance isn't mandatory and certainly not part of the entry requirements to get into Colombia, and even if you can pay less than you would in the United States for care while uninsured, that does NOT mean that getting travel insurance for Colombia is a waste of money.
Indeed, if you have a more serious medical emergency, even the relative affordability of care in Colombia will begin to add up. God forbid, but if you suffer some severe accident like suffering an injury in a robbery attempt, get bit by a crazed rabid cat on the beach, or break some bones by tripping in the middle of one of those remote Lost City hiking tours, then you may find that the costs quickly become prohibitive.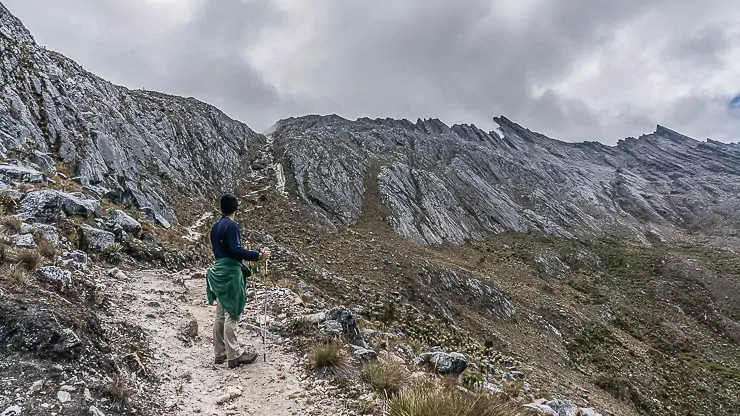 It is precisely these sorts of big medical emergencies that we want to avoid with Colombia travel insurance. I recommend and use World Nomads (which is also the top pick by Frommers, Lonely Planet, and many fellow budget travelers) for my international travel insurance needs, thanks to their combination of cost and coverage. A little later I will be discussing the specifics about World Nomads, so stay tuned.
What type of travel insurance do I need for Colombia?
The terms trip insurance and travel insurance are often confused and also used interchangeably which creates more confusion. So, first of all, let's differentiate the two for the purposes of this article which will also help determine what you need for your situation.
Trip Insurance – Trip insurance has to do with things related to the logistics of your actual trip, by which I mean things like flights, hotels, luggage, and other significant fixed expenses. Having trip insurance will reimburse you for interruptions or interference with your planned travels due to outside factors.
This type of primary trip cancellation insurance covers things like if you miss your flight, it will reimburse for the costs to replace lost luggage or offer you a refund if you can't travel at all due to sickness or injury.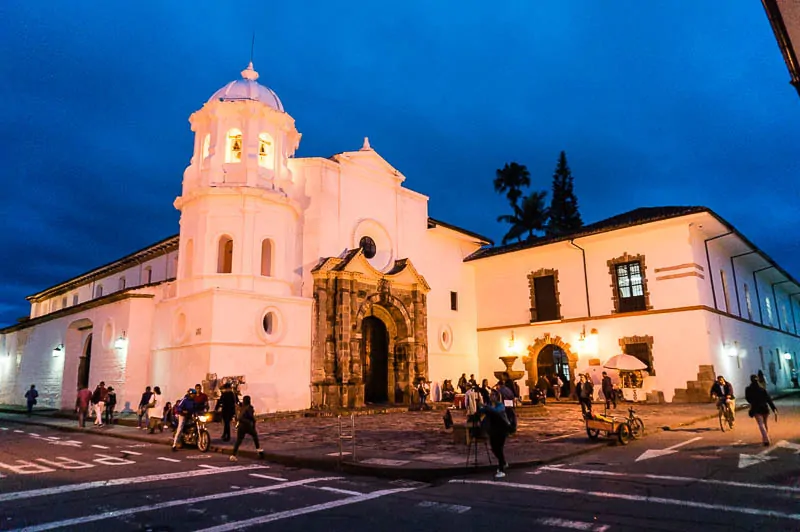 As a long-term budget traveler, this kind of trip insurance doesn't do much for me (since my travel tends to be more flexible) and is more appropriate for those with travel plans are NOT flexible and whose vacations are limited in time.
Think about a pricey multi-week-long cruise, for instance, which would result in a LOT of lost money if you miss it. That's the type of trip where you most definitely want trip cancellation insurance.
If you are going to be wandering around for many months on end, then this type of coverage isn't at the top of the list. I don't usually care if my flight gets delayed, because I know I will get there eventually. In this case, you're going to want something more akin to backpacker travel insurance…
Travel Insurance – This is more comprehensive travel insurance that will cover the basic trip insurance discussed above, but it will also offer some important differences in coverage when you are actually on the ground and enjoying your travels in Colombia.
Travel insurance, in this case, is meant to cover expenses related to emergency medical and dental coverage, theft of personal property, as well as things like disaster coverage or even accidental death. Yikes! None of these are good things, but that's precisely why they sell insurance like this — to protect against the worst-case scenarios.
Comprehensive travel insurance for Colombia is what you need as your travel health insurance and help you avoid huge expenses due to a real medical emergency while out of the country. You will also want to make sure that you have coverage against robbery, petty theft, and crime, all of which can be a problem in Colombia (all of South America, really).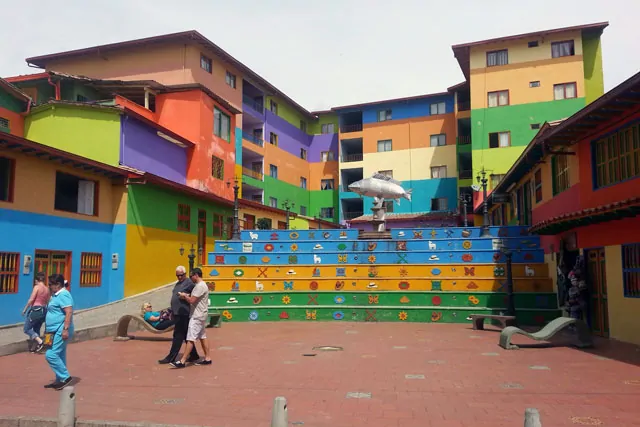 Important: Having these two aspects — travel medical insurance and travel theft insurance — covered is the biggest issue for most travelers, and that is why I always recommend World Nomads since they are the best travel insurance for Colombia, covering both aspects, along with a range of adventure activities.
Auto Insurance – Most travelers won't be worried about this since car rentals are not typical here. Indeed, I would not recommend renting, in general, because Colombian drivers are pretty crazy (it's one of the bad things about Colombia), and the transportation infrastructure here is impressive.
That being said, as part of my road trip through all of Latin America, I have driven in Colombia. Bear in mind that any private vehicle will need SOAT car insurance coverage, most commonly obtained through SURA throughout the country. Prices depend on the car but are quite affordable for just liability coverage.
If you were to rent a vehicle (again, not recommended), then you would primarily be concerned with having the Collision Damage Waiver (CDW) coverage which will protect you in the event of any damage to the vehicle. Some higher-end travel credit cards will offer primary coverage, you may also want to contact your home auto insurance company for information about whether they offer any international coverage (though unlikely), and finally, the World Nomads Explorer plan will provide primary coverage for rentals.
Do you have any existing coverage?
Before you consider buying any trip insurance, Colombia travel insurance, or international car insurance, you should first check that you don't have any other existing insurance coverage that could apply in Colombia.
One thing many people may not realize is that they may have trip cancellation insurance through their credit card company, which is especially common for those who have travel credit cards. For example, my main travel hacking credit card is a Chase Sapphire Visa, which offers up to $10,000 per person if a trip is canceled or cut short because of something like injury, sickness, or weather.
Also, many credit cards offer vehicle rental coverage so you can forgo the CDW, but it's important to note that most do not give any form of liability coverage.
You should also check your home health insurance policy if you are covered overseas and your auto insurance policy for the same, although most do NOT offer coverage, which is why so many of us turn to supplemental travel insurance for Colombia.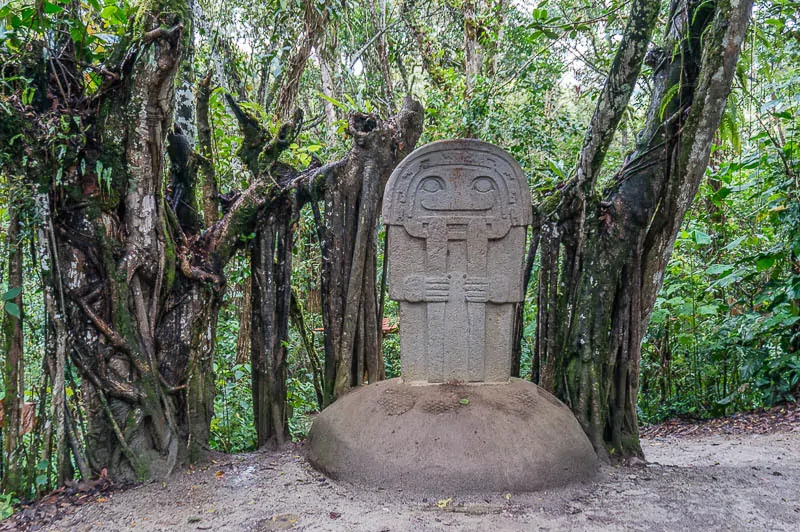 What is the best Colombia travel insurance?
Based on my own experience and tons of previous analysis to compare various travel insurance plans, the best travel insurance for Colombia is, without a doubt, World Nomads. They are the insurance provider that I use myself for all my trips away from home, whether that is a short excursion of just a couple weeks or one of those much longer journeys as I'm apt to undertake.
The main factors that should be covered in your Colombia travel insurance should be against medical emergencies and theft, both of which are covered in World Nomads. You can expect up to $100,000 in emergency medical coverage, $750 in emergency dental coverage, reimbursement for emergency medical evacuation, and even theft or loss coverage up to $1,000 on the standard plan.
A few important notes:
You choose between the standard plan or the explorer plan. In most ways, these are mostly the same plans with small variations in the coverage caps, but the big difference is in what activities are covered. If you are doing many adventure sports, then you will need the explorer coverage which includes coverage for things like rappelling, hot air ballooning, caving, cliff jumping, diving and more.
Another critical difference: the explorer plan has greater coverage for theft in terms of total loss and on an individual item basis, which could be a necessary factor if you have cameras or other electronics. If you are traveling with more valuable personal items (like me, as a travel blogger), then you will need to seek out further coverage beyond World Nomads if you exceed the $1,000 per item limit or $3,000 total limit in theft coverage under the explorer plan.
As is the case for most insurance companies, you will not be covered for any previously existing conditions, so that is something to keep in mind when looking through the details of your travel insurance policy.
For most people, the standard plan is more than adequate, but if you are a bit more extreme, then you will want to get the explorer plan. The explorer plan also offers CDW rental coverage if you don't have that through another method.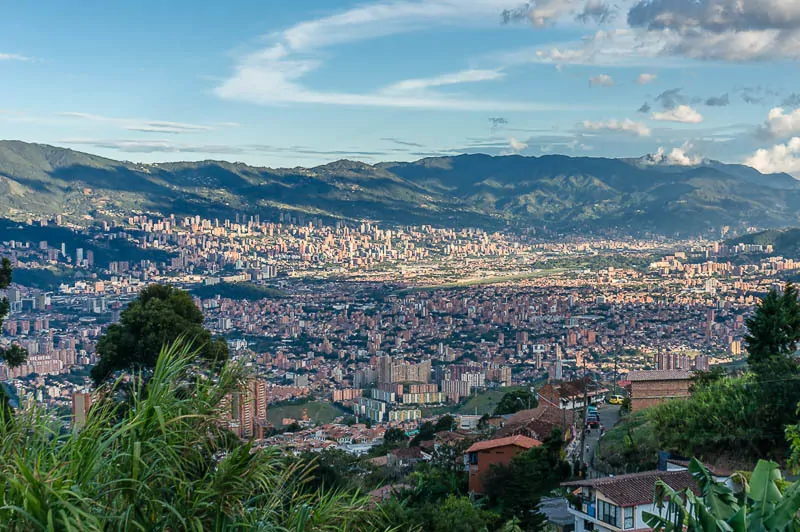 How much is travel insurance for Colombia?
I can't give you an exact figure since specific travel insurance plans and pricing for Colombia is reliant on a variety of factors, including where you are from, how long you will be traveling, and your age.
Thankfully, World Nomads has a handy quote system which will give you the pricing of their two plans immediately, with the appropriate rate whether you're from the United States, New Zealand, or the United Kingdom. Moreover, unlike other insurance providers, you don't have to give your phone number or email address to get an insurance quote (only to get bothered every week afterward — I'm talking about you, Geico).
I can say without hesitation though that the price is easily accessible whether you are a dirtbag budget traveler like me while still providing coverage appropriate to even mid or luxury travelers.
Buy Colombia Travel Insurance
World Nomads is the best bang for the buck when it comes to coverage and is what I use in my wandering travels to offer a bit of protection against medical accidents and theft.
You can buy your travel insurance through them before leaving on your trip, but what is also great is that you can buy it AFTER you've already gotten into the country if you forgot to do it or you can easily extend it if you've decided to change your plans and stay a little longer.
Thankfully they make the process easy and painless online to buy new plans no matter where you are (or where you are from), extend existing policies, or to even submit your insurance claims online.
It is an online friendly travel insurance option that is good for travelers on any budget. Buy your Colombia travel insurance today with World Nomads.
Read Next: My Top Budget Travel Advice and Tips
Share This
Did you enjoy this article about travel insurance for Colombia? Please take a second to share it on Pinterest, Facebook, or Twitter. Thanks!
The following two tabs change content below.