This article may contain
affiliate links
. If you make a purchase through these links, I will earn a commission at no extra cost to you. Thanks!
Colombia is one of the world's largest and most renowned coffee producing regions on the planet. Though some may not realize that this coffee is predominately destined for export to foreign markets and is not avidly consumed locally.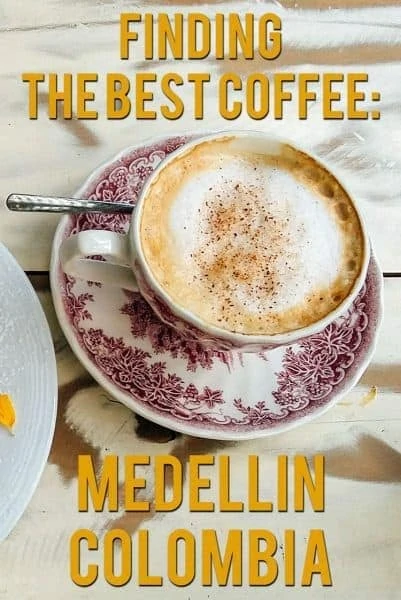 Indeed, most Colombians drink what they call tinto — A small, espresso size cup of instant coffee with a few sugar packets mixed in for good measure.
Virtually everyone sells tinto, from the restaurants and bakeries to the little corner kiosk selling newspapers and cigarettes. It is certainly not the best coffee you'll have.
Coffee Culture in Medellin
The coffee culture in terms of production is strong and vibrant. The coffee consumption, however, was not.
That is beginning to change though — more and more coffee shops are popping up in both Poblado and Laureles (Medellin's two most coffee-centric neighborhoods), and there are even a few in Envigado.
Most famously there is the Juan Valdez chain (the Starbucks of Colombia) in most every major city and shopping mall throughout town.
They serve a decent cup of coffee to be sure, and are one of the most reliable places to find whole beans (or their brand of beans at a supermarket).
Interestingly, Starbucks is also beginning to make inroads in Medellin with a number of stores open now in Poblado and one in Laureles.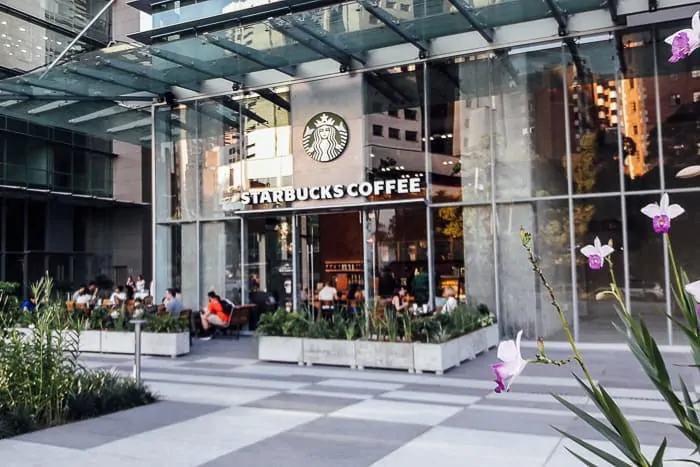 In the Laureles neighborhood in Medellin, where I live, there are now at least a dozen little independent cafes that serve up killer coffee. In Poblado, the more wealthy, developed, and Western part of the city, there are a number of them as well. In fact, great coffee shops are sprouting up all over the city…
I'm originally from Seattle, so I'm quite familiar with good coffee and what makes a vibrant coffee scene, and while Medellin certainly hasn't reached anything like Seattle in terms of coffee culture, it's certainly on the upswing.
And if you don't really know much about coffee, either in terms of production or consumption, then you'll find no better country for a crash course in coffee and Colombian coffee culture than one of the many coffee tours offered in the Coffee Triangle, or even short coffee cuppings or tastings which are available in any big city in Colombia. I took an excellent free cupping class down at Cafe Otraparte in Envigado.
After more than four years of living in or traveling to this city, I've watched the coffee culture take off, and I've visited virtually every 'real' coffee shop in the city — so I wanted to put together my own take on the top coffee shops in Medellin.
We'll take the coffee shops one-by-one, working our way from above-average for Medellin to the truly best of the best…
Poblado – Pergamino Cafe is probably the best known independent coffee shop here in Medellin. And for good reason. This is a true coffee lover's paradise.
Solid coffee drinks, a nice ambiance both indoors and out. And a great vibe to just sit back with a drink and your laptop for a few hours of work.
It really feels like stepping into a Portland coffee shop here. The baristas are even complete with ample tattoos and quirky/funky hats. I'm not sure if the tattoos are a requirement to be hired or not…
The also sell Aeropress, Chemex, and other cool coffee makers that are relatively hard to come by in Colombia.
For me, the biggest downside to Pergamino is that it is located in Poblado. Frankly, I don't make it out there too often. Also, the coffee isn't the best, by any means, but it is good and is a good place to start your journey as we search for the best coffee in Medellin.
Laureles – Cafe Zeppelin, the original in Laureles, has one of the coolest ambiances or environment of all the shops. Its got almost all the things I look for: real couches to hang out on, great outdoor seating on the porch, and as a bonus it has an amazing open air/covered patio area on the interior.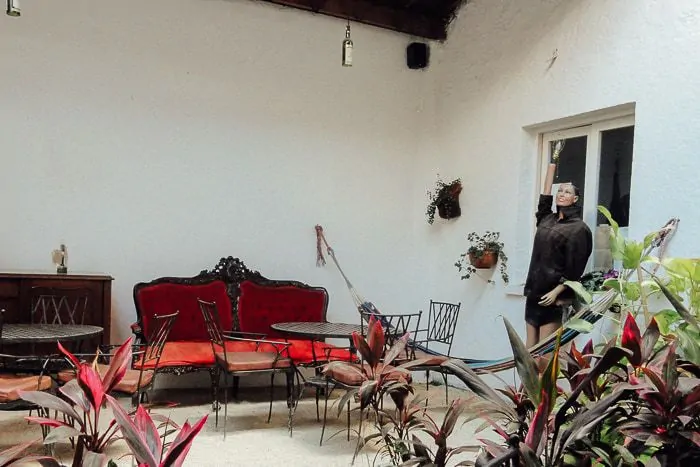 They further enhance their ambiance and appeal with cool, quirky stuff like a mannequin lamp who's hand has been replaced by a light bulb and a cool aquarium with goldfish set inside an old school television set.
They have a good selection of coffee and food, ranging from menu of the day options to platters of meat and cheese.
Since it is in an old Colombian house, there aren't a lot of power outlets for laptop sessions though — it's best as a social hangout spot. Like Pergamino, they've got an above average cup of coffee for Medellin but we still aren't into the "best" yet.
Floresta – If Ondas was located in Laureles, it would surely be a regular visit for me. It's got a great setting with cool communal workspaces, little couches, outdoor seating, and it's got great coffee.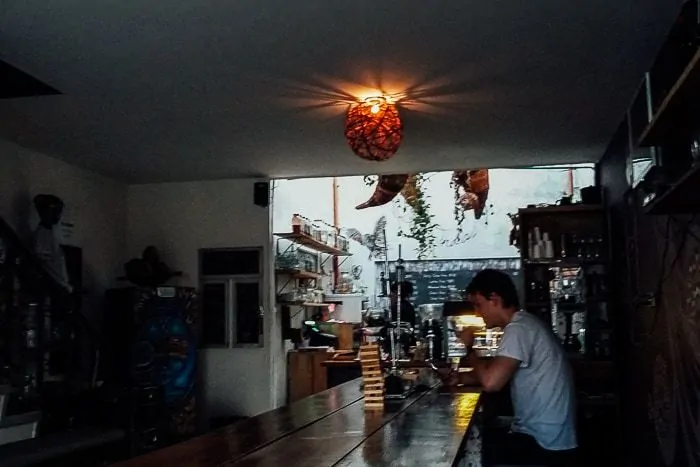 Ondas is also the site of a hostel upstairs, so it is reliably a very popular place among the gringo crowd, if you miss hearing English in this part of town.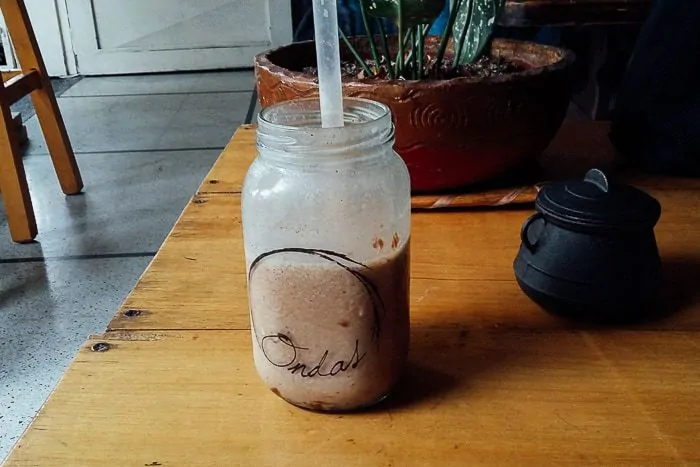 Laureles – Cafe Cliche is a fairly spacious, French-owned cafe, that has quickly emerged as one of my favorite coffee shops in the city, but it is more for the ambiance and the space than the actual coffee.
They serve up a pretty good cup of coffee, have some good food on offer, ample seating (with a mix of tables for working, or couches for relaxing), and interesting and quirky decor.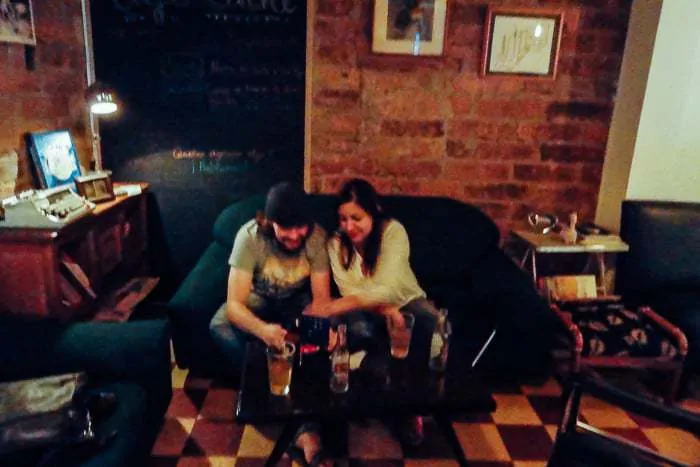 The coffee shop is exceptionally dark though, and they occasionally have some bizarre events like zumba classes with pounding music in the middle of the day — so be sure to check their event calendar before going if you hope to get some work done.
El Cafe de Otraparte
In Envigado, on the grounds of Casa Museo Otraparte which is a modest museum dedicated to a local writer-philosopher, you'll find Cafe de Otraparte. This is what I'd have to say is the most serene and beautiful of all the cafes in Medellin.
The shop is housed on the well-manicured grounds of the museum, hidden from the hustle of Avenida Poblado, among the plants and water features.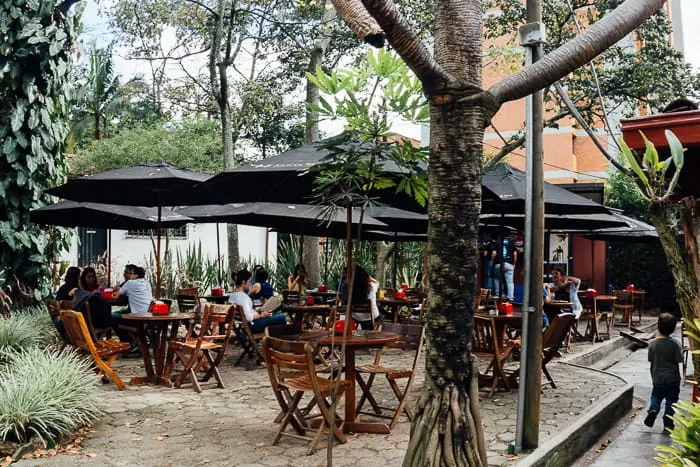 They've got great coffee here, excellent plates of food, and a beautiful setting.
In the evening the Cafe is a popular venue for many interesting cultural events and activities.
They are a frequent setting for coffee cupping events where you can learn about the history of coffee in Colombia. Overall, a true gem in the city.
Laureles – Café Revolución is a little coffee shop that is located near the Primer Parque de Laureles. You probably wouldn't stumble across it unless you went out specifically looking for it.
Cafe Revolucion was truly part of the coffee revolution here in Medellin, one of the original indy coffee shops that opened in the neighborhood.
I was so excited about their opening that I went on the very first day — years later they are still going strong, despite the increased competition from other great shops…
Not only that, but they've even managed to expand into a second location on the other side of Laureles, close to Viva Laureles.
They really do make amazing coffee — both hot and cold — and have found great sources of local beans. They also serve up some delicious panini sandwiches, baked goods, and smoothies.
The only bad thing about Cafe Revolucion might be the small size, which lacks the ambiance and personal space at some of the larger cafes.
This coffee shop was started by a pair of expats, and if you enjoy being surrounded by foreigners in Laureles, this is definitely ground zero for the digital nomad culture.
Cafe Galeria Java
This place I'd noticed for a long time but skipped because it is in a centro comercial, and I've basically never had a cup of truly great coffee in the middle of the mall. In this case, I was definitely missing.
Cafe Galeria Java is a cross between an eclectic store that sells imported high-end goods from Asia (think Buddha heads and various ornate things) and a coffee shop/bakery. It is located on the fourth floor (I believe it is) of the new side of Mayorca.
The quality of the beans they serve here is excellent and they've got Chemex, V60, and even Siphon (all though whenever I've asked for Siphon, they've been out of filters… hmm). All in all, this place is a gem with the best coffee that I've seen on the far south side of the city.
Amati Cafe
Amati Cafe is located in the heart of Jardines (Calle de la Buena Mesa) in Envigado, and they are a truly awesome shop, not just for Envigado, but for all of Medellin. Here you can find high-quality beans and virtually all the brew methods from V60 to Siphon.
The size of the space is great, the ambiance is good, they've even got an Argentinian bakery that they share space with so you can your fix of medialunas or alfajores.
The main downside to Amati Cafe is the steep prices… Far higher than most other coffee shops in the area. For instance, their Chemex coasts 15.000 pesos, but I've gotten a great Chemex in other parts of the city for anywhere from 5.000 to 10.000. We're talking more expensive than Poblado here.
Various Locations – Al Alma has quickly emerged as one of Medellin's top local chains, with locations ranging from Provenza, Manila, Ciudad del Rio and more in the general Poblado vicinity, although there is one in the Viva Envigado shopping mall as well.
Al Alma is particularly popular for its brunch offerings every single day of the week, and its freshly roasted coffee.
They serve up all the typical stuff, plus they've got Chemex. This is quite good coffee and thankfully it is available in many different neighborhoods throughout town, perhaps the best of any "chain" coffee shop in the city…
Rituales is an amazing gem in the neighborhood, a small little locally-owned place with people who are passionate about coffee. Indeed, it's a place that has become popular among the small but thriving barista scene here in Medellin.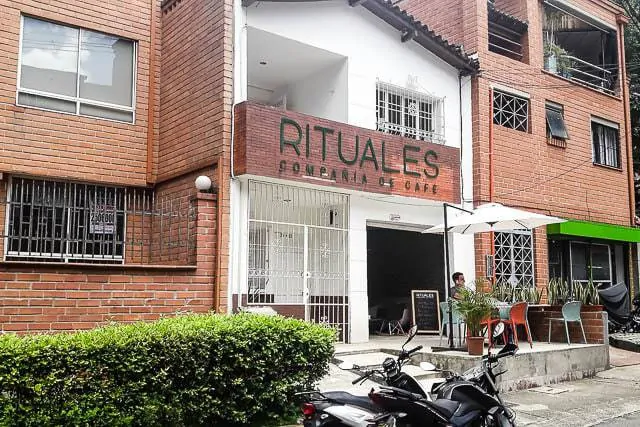 Quite incredibly, Rituales focuses on truly local coffee, and I don't mean local like from Colombia, but local from Medellin. They serve up coffee from the La Sierra area on the outskirts of town, and the coffee here actually won a blind taste-testing for the quality served.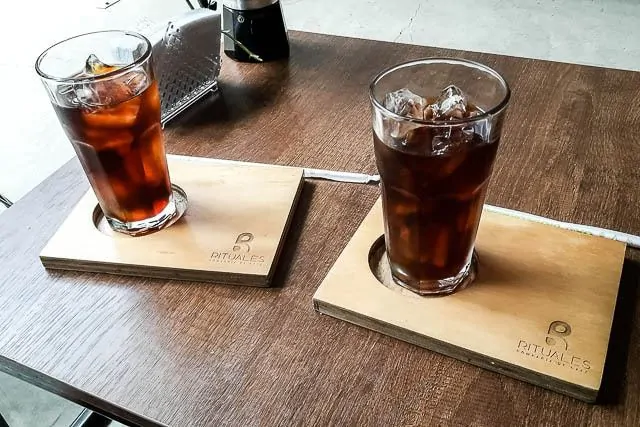 While the space is small, the coffee is among the best and served by a group passionate about Colombian coffee. It's a must-visit.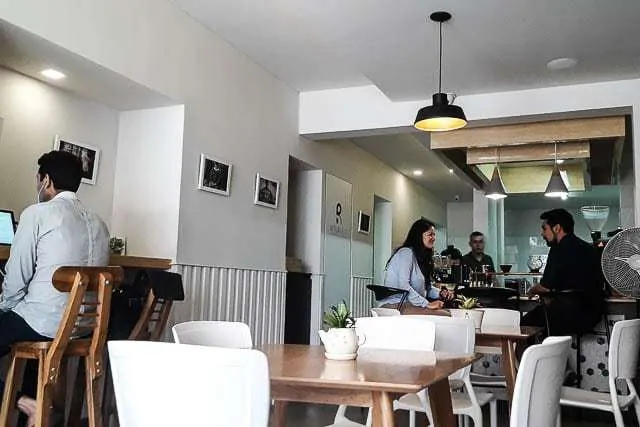 Desarolladores de Cafe
This gem is located in the Provenza neighborhood of Poblado and is what I would consider to probably be the best coffee shop in Medellin. Here you will find people passionate about the coffee, happy to explain everything you may want to know, and who serve up some truly stellar coffee.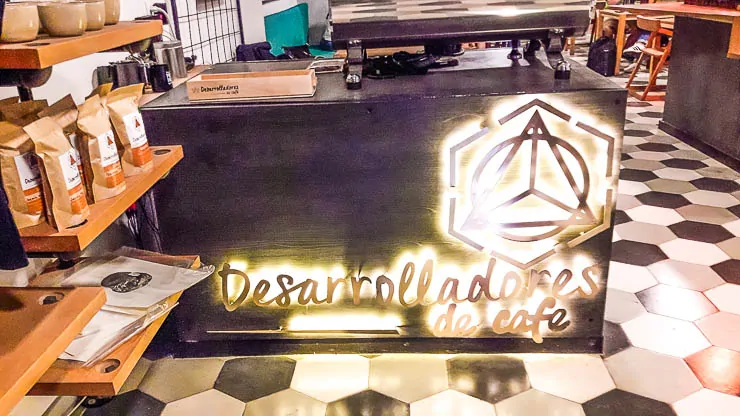 What is unique about Desarolladores de Cafe is the fact that they have a range of small-batch coffee beans on hand and allow you to select which beans you want to use and which brew method you prefer (they've got all the major ones) rather than just serving up from one grower/region or having a rotating bean of choice. Here you can find beans from Antioquia, Tolima, Cauca, and all over the country. Explain to the barista what type of coffee you like and they will help select the appropriate bean.
They've also got coffee tasting sessions and a pretty cool space to hang out in with plenty of room both inside and out. This place isn't pretentious like some other shops, even though they've got the best coffee in Medellin.
Conclusion on Best Medellin Coffee
So for a quick recap of my best of the best here in Medellin, Colombia, we've got:
Best Coffee in El Centro: Cafe Con Mucho Amor
Best Coffee in Envigado: Amati
Best Coffee in Poblado: Desarolladores de Cafe
Best Coffee in Laureles: Rituales
Best Coffee in Sabaneta: Cafe Galeria Java
Travel Coffee
The last place I'll recommend for finding a killer cup of coffee and avoiding the instant brew would be, surprise, to just make it home — which is still my favorite place.
I continue to use my Aeropress and would consider it to be the best travel coffee maker out there. It makes an exceptional cup of coffee, just how I like it, whether I am in my apartment in Medellin or camped at 13,000 feet in the Andes.
Couple that with a handheld burr grinder and you can have an amazingly fresh cup of coffee. Yes, I actually brought my Aeropress and grinder with me traveling across Latin America.
Keep caffeinated, my friends.
Visiting Medellin?
Traveling to Medellin on your next trip? Book the perfect room on Booking.com today or take a look at the best hostels in Medellin. And don't miss my definitive guide of things to see and do in Medellin.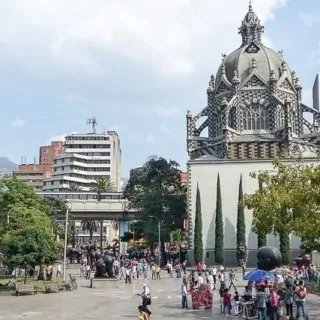 Colombia Travel Tips
Important tips and resources for planning an amazing trip to Colombia, based on my years of traveling and living in Colombia.
Tools
Colombia Trip Planning
Instructions
Book a cheap flight to Colombia with Momondo, or better yet, start travel hacking so you can fly for free. Traveling between major cities is much better by flying, trust me.
Plan a rough itinerary and how long you will spend at each destination. Use an itinerary planning service for custom recommendations and pick up Lonely Planet Colombia.
Work a little every day to teach yourself Spanish, you'll want to know as much as possible before you arrive.
Book cheap accommodation in advance, at least for the first destinations -- For hostels use: Booking, for cheap hotels use: Hotels.com, for apartments use: Airbnb.
Reserve your on the ground tours and activities through Get Your Guide.
Purchase travel insurance for Colombia with SafetyWing to protect yourself from illness, injury, and theft while in Colombia. VERY important. And be sure to read my article: "Is Colombia Safe?" for my honest opinion and safety tips.
Sign up for my free emails about planning a better trip to Colombia, and be sure to check out my comprehensive guide about traveling to Colombia.
Learn more money-saving tricks with my top budget travel tips.
Put together your Colombia packing list.
Enjoy this incredible country!
Notes
I hope this helped you plan your travels in Colombia! I know it can be a struggle to find accurate and on the ground information when traveling to a new place like Colombia, which is why I started writing so extensively about it!
If you have any questions about Colombia, budget travel, or anything else shoot me an email at ryan@desktodirtbag.com.
(I love getting questions! That is how I get ideas for my blog posts and what to write about!)
Recommended Products
As an Amazon Associate and member of other affiliate programs, I earn from qualifying purchases.
Share This
Did you enjoy this post about the best coffee in Medellin? Please take a moment to share it on Facebook, Pinterest, or Twitter. Thanks!
The following two tabs change content below.