This article may contain
affiliate links
. If you make a purchase through these links, I will earn a commission at no extra cost to you. Thanks!
When most people think of Panama, the canal comes to mind and little else. Some may remember the various conflicts from the 80s, but when talking about the current state of the country, there's not a lot that stands out. However, there should be, because there are actually a lot of amazing places to visit in Panama.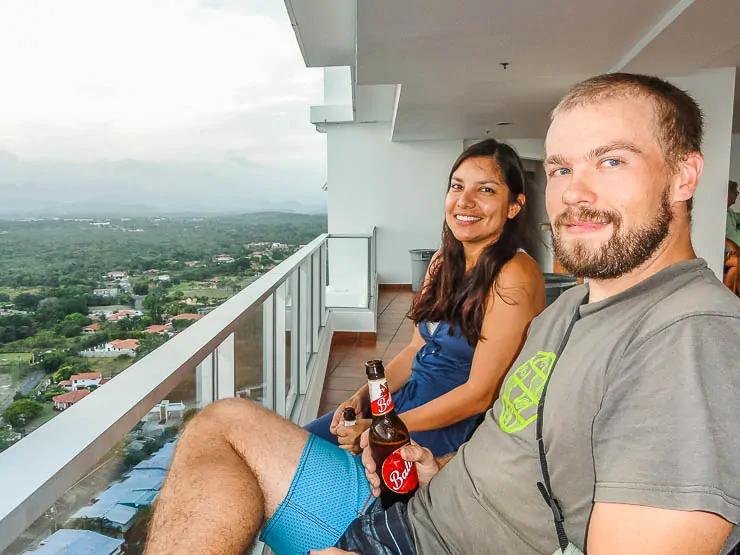 Today, we're going to take a virtual tour of this incredible country and show you the highlights that should be on your travel itinerary. As with most other Central American countries, Panama is a country rich in culture, history, and nature. Let's see how those elements come together to make Panama a pretty incredible destination for travelers.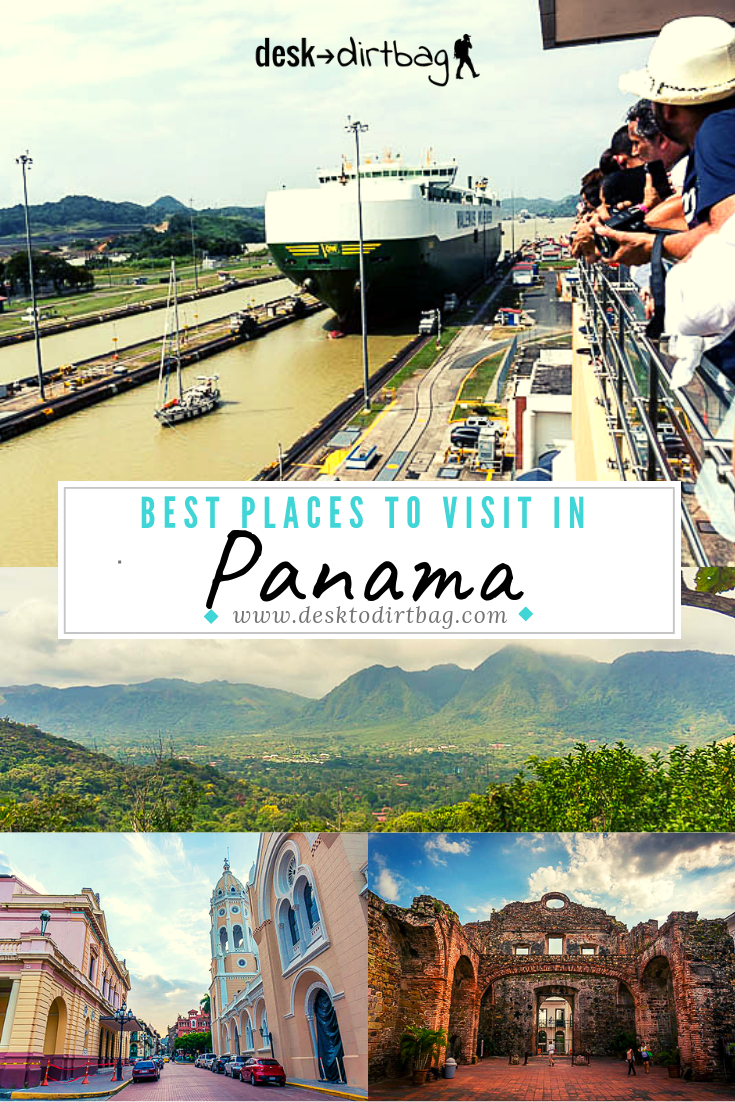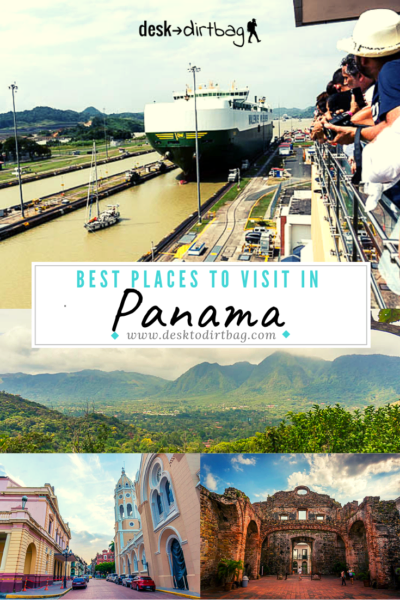 Cities/Towns
Compared to other countries in the region, Panama is much more developed, at least in the area surrounding Panama City which is like a mini-Miami. That being said, Panama also has plenty of undiscovered treasures and small towns that are more than welcoming to visitors. It is quite possible in Panama to get well off the beaten path and be in a place where you aren't likely to see other foreigners or travelers.
Panama City
As the largest city in the country, there is a lot to do here — honestly, it's about the only real city in Panama. But regardless, I'd highly recommend spending a couple of days here just to make sure that you have time to experience it all. Here are a few highlights and top places to visit in Panama City.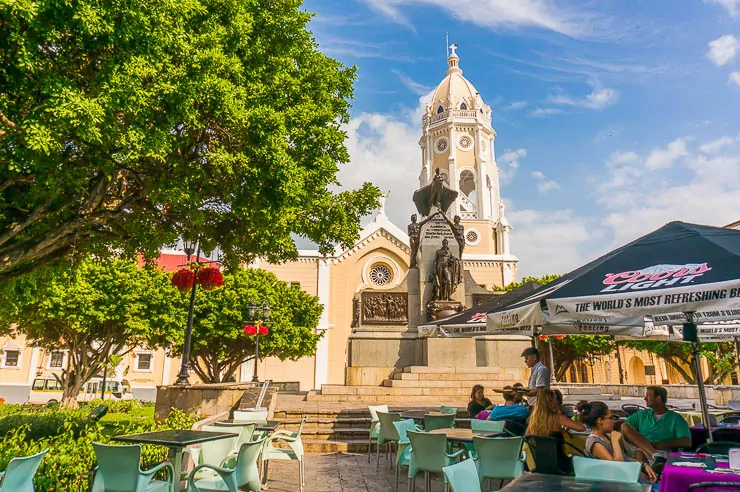 The Panama Canal
Watching the ships go through the canal is an impressive sight, and you can take a tour through the various locks that each vessel has to traverse. You can take a tour along the entire canal, or you can simply visit the Panama City portion and the popular Miraflores Locks.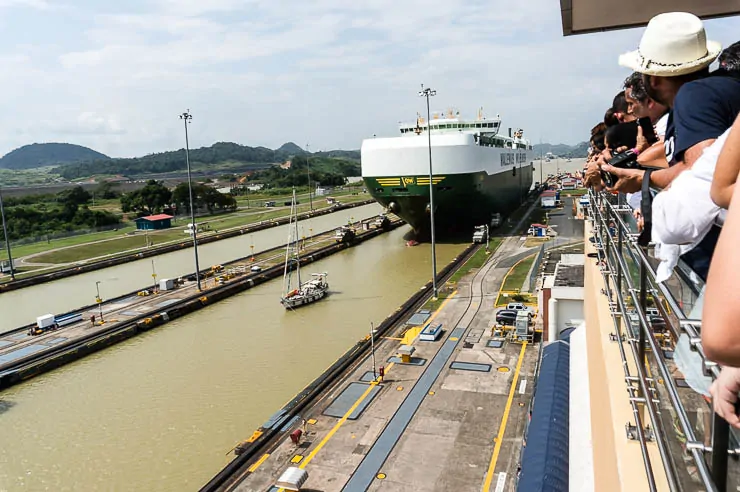 The whole history of the country is based on this very canal when this land was once a part of Colombia and the United States. Under Theodore Roosevelt, they worked to achieve independence from Colombia for the express creation of the canal.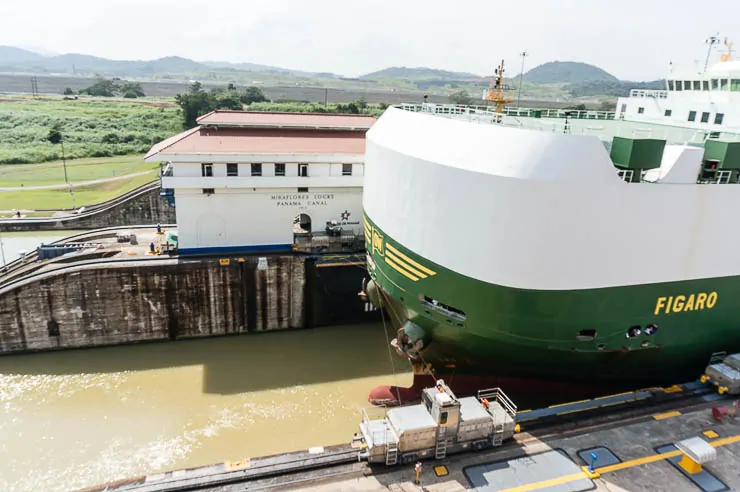 It is an engineering marvel and a super interesting history (pivotal in the westward expansion of the United States). You've got to at least come to the locks and see a massive container ship passing through the narrow canal…
Casco Viejo
Although Panama City is mostly defined by the ultra-modern, the old version is still around and still quite cool. Casco Viejo is a neighborhood within the city that offers insight into the area's historic roots. The architecture here is incredible, with Spanish influences and an old-world feel. At night, the area becomes a hotspot for dancing, drinking, and partying.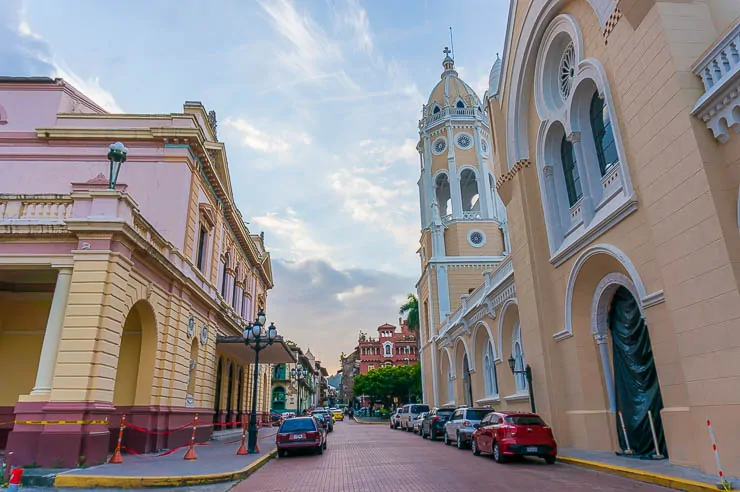 The historic district of Casco Viejo is actually a UNESCO World Heritage Site. Casco Viejo is where the European settlers moved to in the 17th Century from Panama Viejo (whose ruins you can still explore).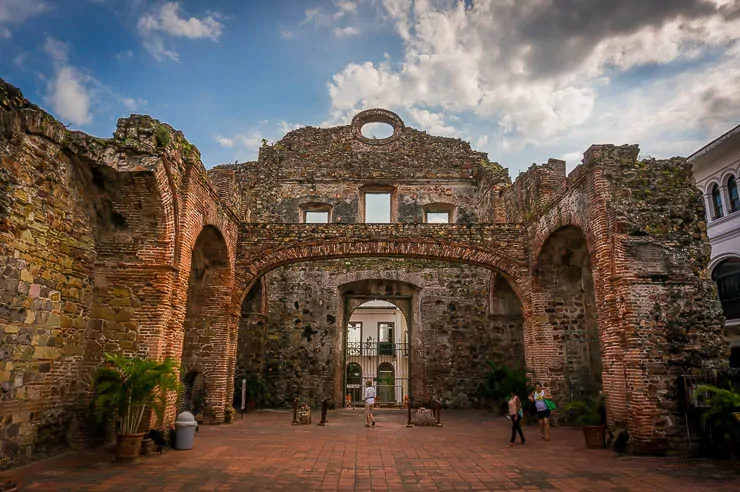 Although this isn't the original site of the city established in the 1500s, it is still a cool and charming place to explore, loaded with history. One important place to visit in Casco Viejo is the Salon Bolivar, which was meant to be the location of the first international Congress by El Libertador, Simon Bolivar.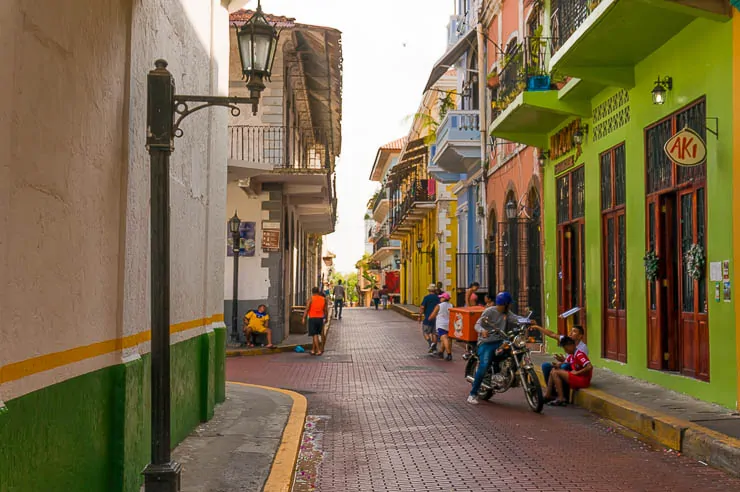 Another place to scope out is the impressive American Trade Hotel on Herrera Square which evokes old-time tropical grandeur… This hotel is super elegant (and expensive), so if you can't afford the nightly rates like me, just go and scope out the lovely cafe at least and grab a cup of coffee. Certainly one of the coolest hotels in Panama City, and one that you can scope out without being a guest.
Fish Market
The name Panama means "an abundance of fish," and nowhere is better to experience that than at the world-famous fish market. Browse the stalls and get a taste of the frenzy of the market. However, the best thing to do while you're here is getting a bite of the freshest fish or the catch of the day.
The Mercado de Mariscos isn't far from the action of Casco Viejo, and while the market may not have quite the variety of items on display compared to places like Santiago's Central Market, it is still impressive nonetheless, and a great place for a cheap, fresh lunch.
Santa Catalina
If surfing is your style, then one of the top places to ride the wave is in Santa Catalina. Although this town attracts more than a few tourists throughout the year, it's still a part of rural Panama, so everything feels super laid back and relaxed.
The lack of development does mean that you can't expect to find a bunch of high-quality amenities. I'd suggest bringing along most all your essentials before heading out.
In addition to the surf, Santa Catalina is surrounded by dense and lush jungle. It's the perfect mix of tropical paradise and beach living. And you'll feel a world away from the glimmering high rises of Panama City.
Santa Fe and San Francisco
Although these towns have the same names as their American counterparts, they couldn't be more different. Both Santa Fe and San Francisco are about two to three hours west of Panama City, so many tourists don't even come out this way. Also, because they are situated in the mountains, they don't offer the same tropical lifestyle as the other locations we've talked about so far.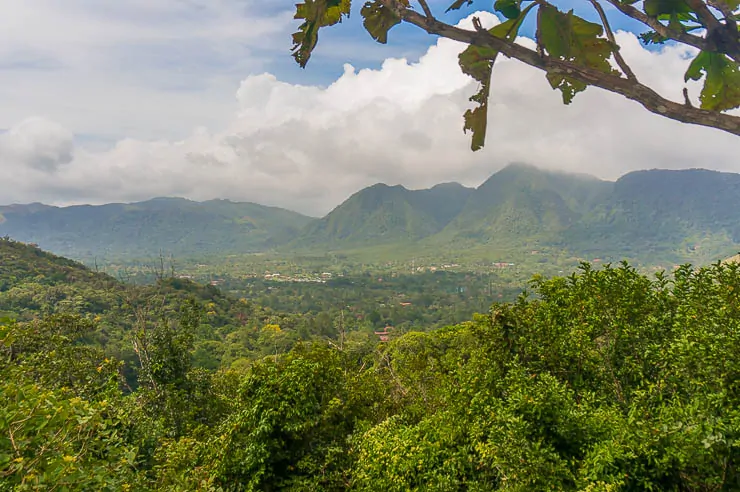 Nonetheless, getting away from the crowds and experiencing Panama's culture can be an excellent way to make your trip even more memorable. In San Francisco, you can visit one of the oldest churches in the region – Iglesia de San Francisco de la Montana – which was built in 1727. There is also a popular swimming spot nearby, which is perfect for inner tubing.
Santa Fe is on the border of the Santa Fe National Park, which is a memorable trip in itself. Because the town doesn't get as many tourists, the shops and restaurants are not as chic. However, here is where you can get a taste of the real Panama before heading out in your 4×4 to explore trails.
Both of these rural areas lay north of the Pan-American Highway near the town of Santiago de Veraguas.
Tropical Paradise
As with every other Central American country, Panama has its fair share of idyllic tropical locales where you can chill on the beach and relax in the sun. One of the most popular ways to do so is to escape to one of the many islands around the country. Nonetheless, if your trip to Panama is an effort to get away from it all, here are the best places to do it.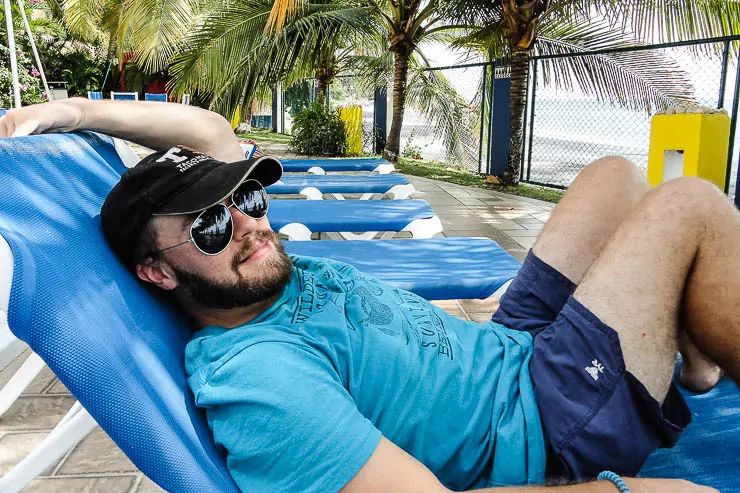 Pearl Islands
Back in the 1500s, the Spanish colonized these islands and kicked the natives out. Why? Well, that was kind of their thing, but it also has to do with the name; there were tons of pearls waiting to be collected in the nearby water, and that was too good of an opportunity to pass up.
Today, the islands are a perfect blend of modern convenience and tropical paradise. The largest, Isla Contadora, is the most developed and has the best lodging. If you're feeling a little bit baller, you could even rent a yacht and explore the other islands at our leisure.

Another notable item about the Pearl Islands is that it was the setting for the show Survivor. So, if you want to take a shot at wilderness survival, here is a great place to try. Haha.
These islands sit on the Pacific side, due southeast of Panama City, which is where you can get on a boat to visit the Pearl Islands.
Isla Taboga
If you can't make it out to the Pearl Islands, then Isla Taboga is a much closer alternative from Panama City. The Spanish first settled this island in 1515, and you can still see some of the colonial influences and architecture present today.
Isla Taboga is about 20 minutes south of Panama City by boat, and it offers a wide array of activities, from surfing, jet skiing, fine dining, and snorkeling.
One thing to note, however, is that because the island is so close to Panama City, it can get pretty crowded. Be sure to pay attention to the crowds and plan accordingly.
Although the island is beautiful, fighting your way through the narrow streets can diminish some of its allure.
Bocas del Toro
Diving is a popular activity in Panama, partly because the waters are so beautiful, but also because of the abundance of tropical and exotic fish. There are several places to dive along the Caribbean Coast, but Bocas del Toro is ideal for beginners and experts alike.
The shallow waters are perfect for getting your feet wet when trying to dive (pun intended). Here you can spot all kinds of colorful fish during your excursion into the water. There's also an extensive coral reef just beyond the shore, which is awe-inspiring to witness.
Finally, there are several islands in Bocas del Toro, so be sure to take a boat and explore what they have to offer. Food, surf, and magnificent views are why so many travelers stay in Bocas del Toro.
Also, just to try and make things a little less confusing, there's a province, region, and town all named Bocas del Toro. But most people refer to the islands as Bocas del Toro and the town as Bocas Town, which is the capital of the province and is located on Isla Colon.
To get to the islands you'll have to go by boat or by plane… Most people fly from Panama City to Bocas Town.
San Blas Islands
Perhaps some of the most spectacular islands in all of Panama are the San Blas Islands, which are mostly inhabited by the native Kuna people.
Although you won't find sprawling resorts and high-class yachts here, you will find over 400 islands full of tropical paradise, with picture postcard-perfect beaches.
The Kuna are warm and welcoming people, and they are eager to share their culture and history with travelers. If you want to experience pre-colonized Panama, this is the best spot to visit.
Many backpackers make the journey between Central America and South America by taking a San Blas Island boat trip to Colombia. The trip involves island hopping for a few days in some pretty spectacular settings that most definitely beats just flying between the two countries.
Natural Wonders in Panama
As if the island life isn't enough, Panama has numerous unspoiled locales full of exotic wildlife and jungle, and indeed, Panama was perhaps the second-best country in Central America for wildlife after Costa Rica.
The more adventurous travelers will definitely want to take advantage of the undeveloped countryside that Panama has to offer, and here are the top spots to make your mark.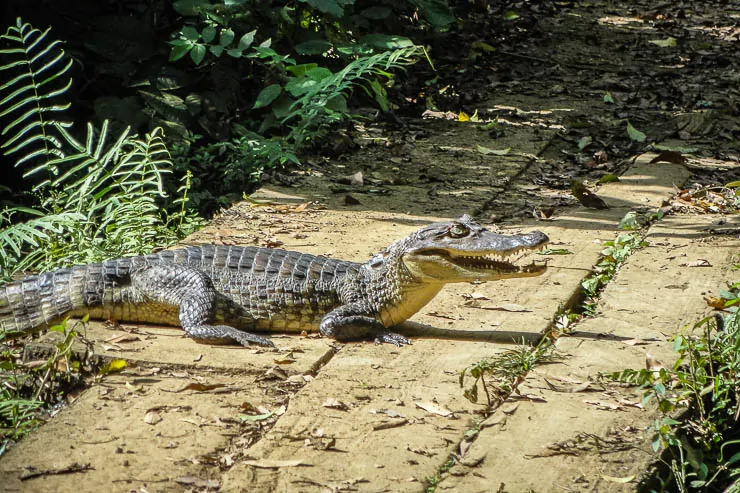 Boquete
Technically speaking, you don't have to traverse the entire country to get a taste of its natural wonders. The small town of Boquete is the perfect staging ground for a wide array of outdoor adventures, including:
Hiking Volcan Baru
Boquete is nestled at the base of this volcano, which is the highest point in Panama. Getting to the top can be challenging, but the views are incredible, and unlike anything you'll see elsewhere in the country.
Coffee Plantations
Although Panama isn't one of the top coffee exporters by volume, it produces some of the best coffee in the world. Cafe Geisha is a prime example, with grounds costing up to $1,600 a kilo. There are several plantations near Boquete, and most of them offer tours.
If you've never been on a coffee plantation tour or coffee cupping (and you love the drink) then it is something that I'd highly recommend you do.
Swimming at Los Cangilones
The river here is lower in elevation than Boquete, so it gets much hotter during the summer. The area is full of activity, and you can usually find some incredible food to go with the water sports available.
The canyon formed by the water is quite spectacular, and this place makes for a great day trip from Boquete or from the unremarkable town of David.
Sendero Los Quetzales
A little north of Boquete is the small town of Cerro Punto at the base of Volcan Baru. There's not much to do in the village, but hiking the nearby trails is one of the best options for outdoor travelers coming to Panama. Sendero Los Quetzales is an excellent choice, but there are a few others as well you may want to try.
The hike isn't too difficult, and it's only about five miles long. It takes you through the cloud forest of the park and follows the Rio Caldera. Coming from Sendero is relatively easy, but if you were to try getting there from Boquete, it would be all uphill.
Another thing to point out is that the trail isn't well marked in some sections, so it's best to go with a guide, tour group, or local hiking club if possible.
Coiba National Marine Park
We mentioned that Panama is famous for fish and diving, and the best place to experience both is Coiba National Marine Park. The island of Coiba is the largest in Central America, and it's where you can spot all kinds of undersea life.
Because the area is protected, the grounds are relatively unspoiled, and over 800 species of fish and other creatures live in the crystal-blue waters. On land, you can spot turtles, crocodiles, birds, and snakes.
Soberania National Park
For something much less remote, there is the super accessible and quite impressive Soberania National Park just north of Panama City, following the edge of the Panama Canal on the way to Gamboa.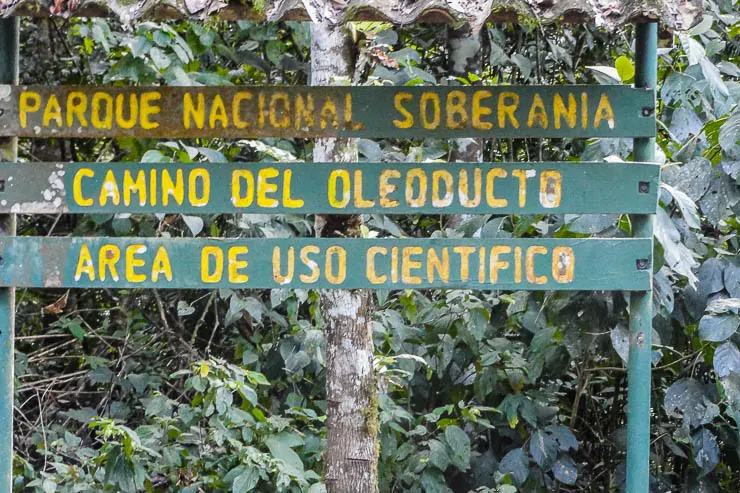 Honestly, this is like the perfect day trip from Panama City if you want to get out, see a bit of nature, do a little hiking, and almost definitely see some wildlife. You can do some of the chill free hikes in the park, or you could also head to the Canopy Tower viewpoint which is like a canopy tour of the Gamboa Rainforest.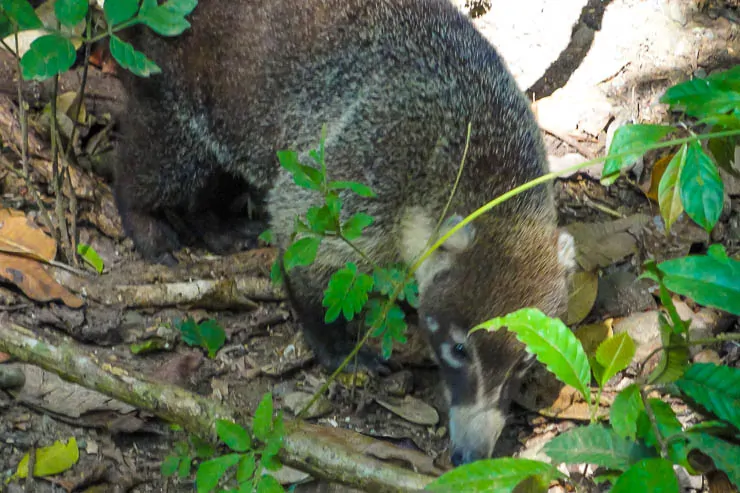 We quite enjoyed our time here, and it is something I'd recommend while in Panama City for a pretty interesting and impressive place to visit in Panama.
Lots of Places to Visit in Panama
Honestly, this post is just scratching the surface of some of the best places to visit in Panama, there is a ton to explore here, and a surprising amount to see for a country of this size. Indeed, one of the plusses about visiting Panama is the fact that you can squeeze in a lot of destinations in a short period of time, and in places that are well beyond the typical tourist attractions.
You can literally be on the Caribbean Coast and just about an hour later be on the Pacific Coast… And you can drive the entire length of the country from the border of Costa Rica to Yaviza (where the road ends at the Darien Gap) in about 13 hours.
While Panama isn't my absolute favorite destination in Central America, it is still a really cool place, and there's a reason why it has been growing in popularity over the past few years among expats and retirees. If you come to Panama with an open mind, you're bound to find a lot to like about it and lots of things to do.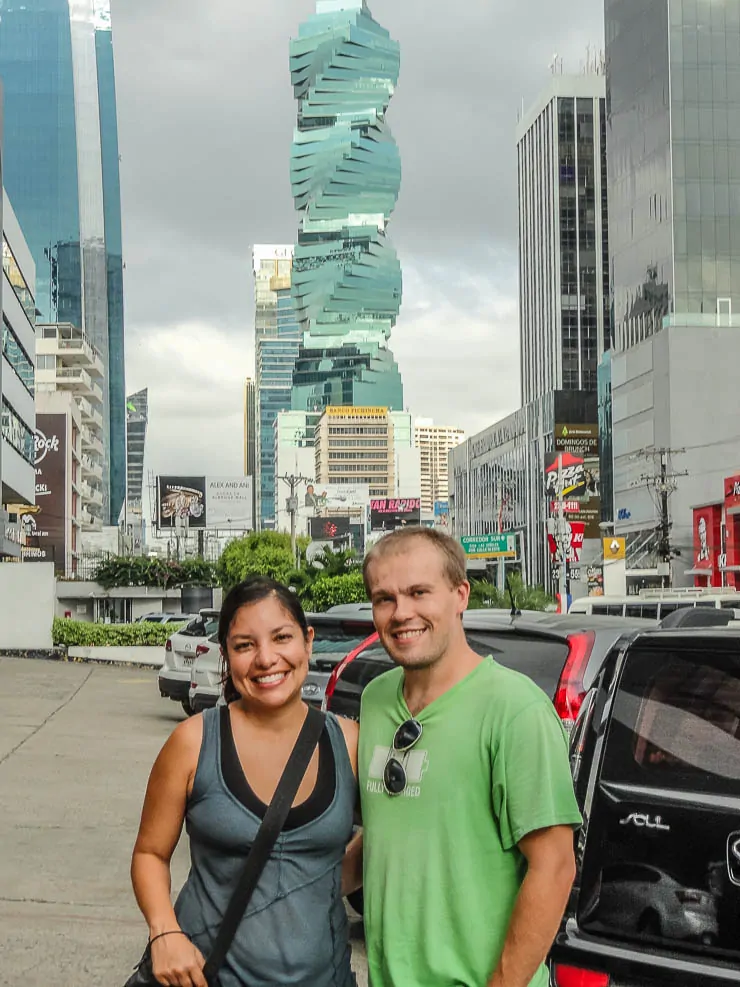 Traveling to Panama soon? Book your lodging on Booking.com now to save, or if you plan to stay longer, I highly recommend looking for a place on Airbnb. And don't forget to purchase international travel insurance that will help protect you against illness, injury, and theft. I use and recommend World Nomads for its combination of coverage and affordability.
Read Next: The Safest Countries in Central America
Share This
Did you enjoy this travel guide about the best places to visit in Panama? Take a second to share it on Pinterest, Facebook, or Twitter. Thanks!
The following two tabs change content below.
Desk to Dirtbag is one of the leading budget adventure travel blogs online and is dedicated to helping its followers achieve their travel dreams through inspiration, information, and actionable steps. If you are new to the site, be sure to
Start Here
.
Latest posts by Desk to Dirtbag (see all)