This article may contain
affiliate links
. If you make a purchase through these links, I will earn a commission at no extra cost to you. Thanks!
Being from Seattle, you can't walk two blocks without stumbling across good coffee and good beer. Unfortunately, good beer can be hard to find in Colombia. It's a little easier to find good coffee here (though still not that common, since it is mostly for export). Normally the beer here is of the cheap watered down variety. You know, Budweiser, Coors, Miller. That style, just with names like Aguila, Pilsen, and Poker. But thankfully the 3 Cordilleras Brewery in Medellin is an exception to this rule…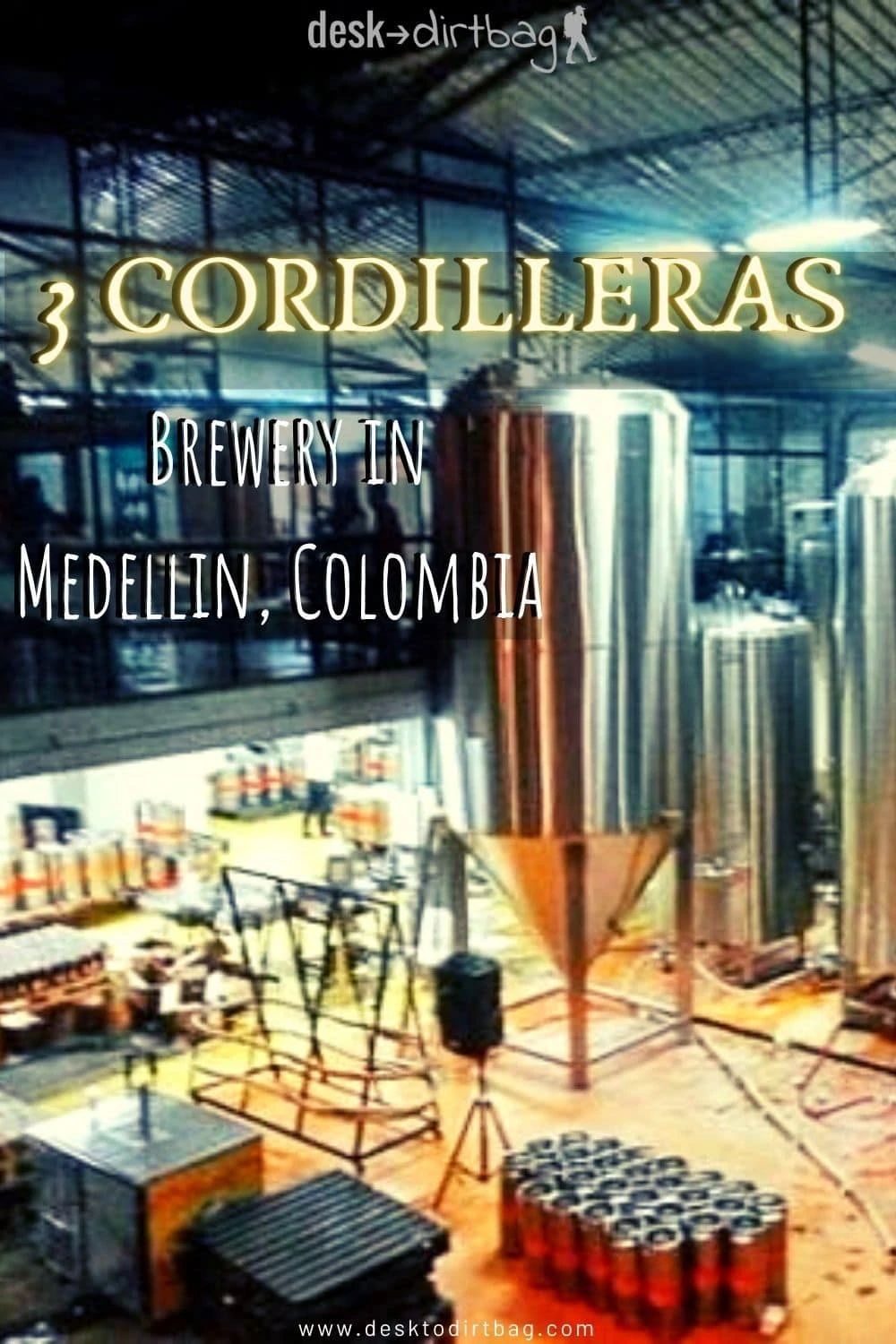 3 Cordilleras Brewery
Thankfully, 3 Cordilleras Brewery is a diamond in the rough.
3 Cordilleras was started back in 2008 as the first microbrewery in Medellin, with brewery equipment purchased second hand from Portland, Oregon (of course from Portland).
Located in the industrial district (Barrio Industriales) near Premium Plaza, and just a few blocks from the nearest metro station.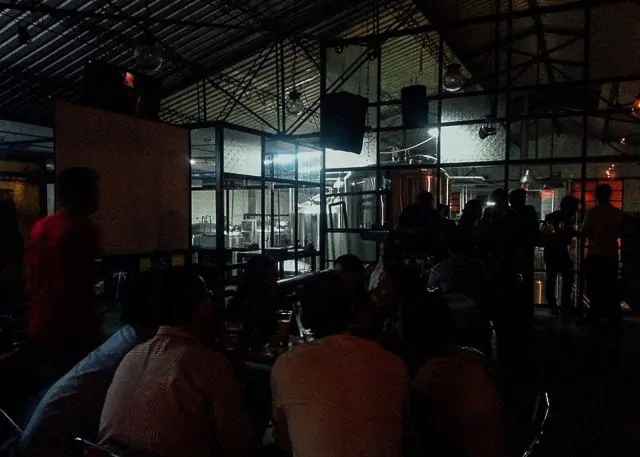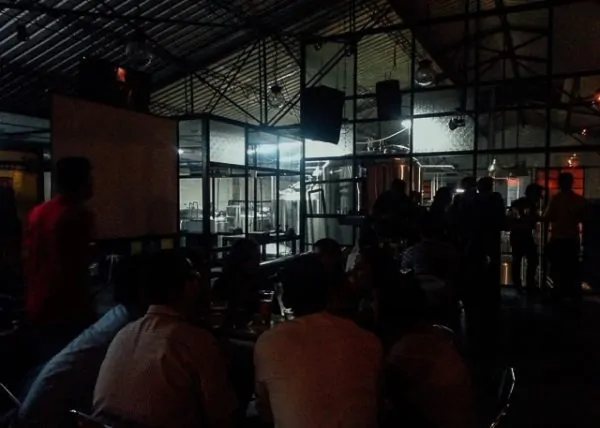 Happy Hour Tasting Sessions
As a brewery and not a bar, it is only open to the public on a limited schedule (Thursday and Friday nights) for an amazing testing session and happy hour.
For just 29.000 pesos (less than $10) on a Friday night you get tickets for five beers, your own 3 Cordilleras beer glass to take home, and more often than not, a rockin' live show.
Yeah, you read that right: less than $10.
It's an absolute no-brainer.
Live Music
On a recent Friday we arrived at about 8pm for a live Nirvana tribute show and there was a massive line out the door.
Medellin is also predominately a reggaeton city (Latin hip hop or rap), but it was great to see a big audience gathered to pay tribute to the legendary rockers from Aberdeen, Washington.
Good beer. Good music. Is this Medellin?
The line went quickly enough and we forked over the cash and got our wristband, glasses, and drink tickets.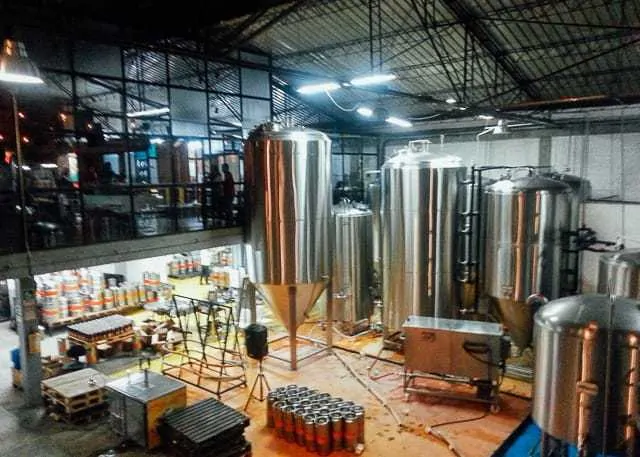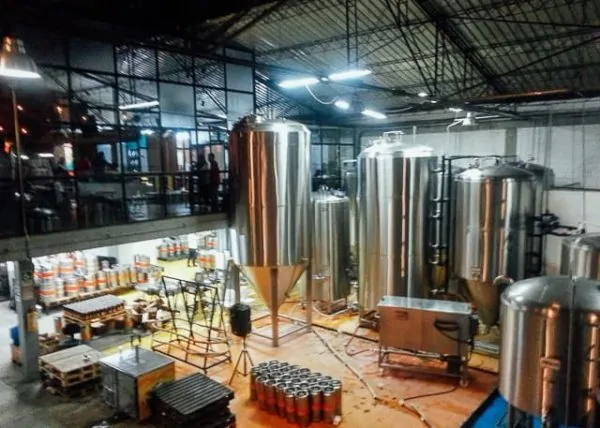 The brewery equipment is all located on the ground floor, but heading up the staircase to the loft area is where the happy hour and music is.
The upstairs was absolutely packed.
We smashed our way through the thick crowd toward the bar for our first drink.
Beers on Tap
3 Cordilleras currently has 5 beers on tap:
Mestiza – an American pale ale.
Mulata – an amber ale
Negra – a stout
Rosada – a terribly sweet something or other
Blanca – a wheat ale
Mestiza is my favorite. But the negra is pretty good with a rich, earthy, almost coffee flavor. Truth is they are all good. Except the Rosada…
We found a small free space along the back wall opposite the stage and staked out our ground for the show.
Nirvana Tribute Show
The local Colombian group that calls themselves Tributo a Nirvana Medellin took the stage by 9pm and opened with a rocking rendition of Nirvana's Love Buzz.
They ran through a great selection of Nirvana's classics and not just the hit singles either.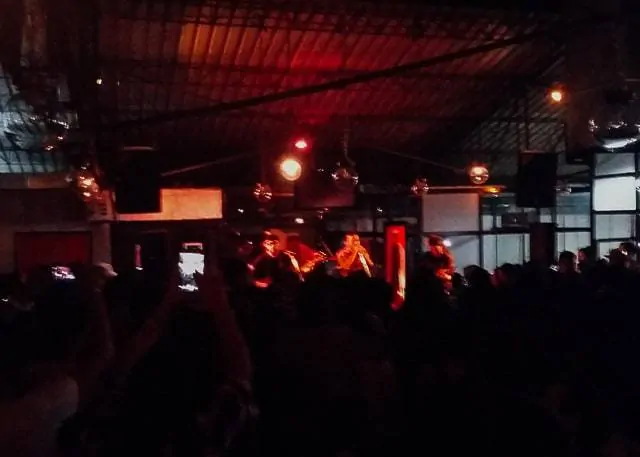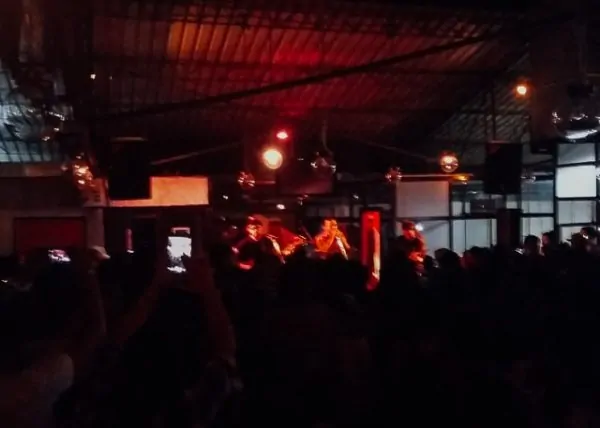 The crowd really got into it, singing along with the band, cheering between songs, and even forming a mosh pit at times.
When Andrea came to Seattle last year, one of the things we had to do was visit Kurt's old house in Seattle and visit his old stomping grounds in Aberdeen, Washington… And now here we were back in Medellin for a tribute to them.
Visit 3 Cordilleras Brewery
The live music at 3 Cordilleras Brewery changes on a weekly basis, but in the recent past they have had live music tributes to the Arctic Monkeys, Metallica and others.
They also do different events like video concert tributes, salsa and rock nights, and others.
Your best bet is to check out 3 Cordilleras on Instagram or Facebook page to get the most recent events.
We had a most amazing evening at 3 Cordilleras Brewery, and I'm sure we will be back again in the near future for another rockin' evening.
See you there?

&nbsp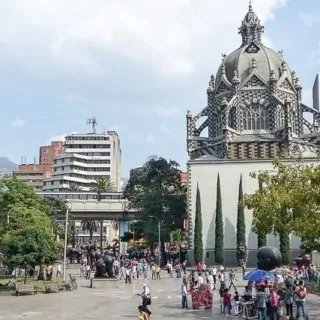 Colombia Travel Tips
Important tips and resources for planning an amazing trip to Colombia, based on my years of traveling and living in Colombia.
Tools
Colombia Trip Planning
Instructions
Book a cheap flight to Colombia with Momondo, or better yet, start travel hacking so you can fly for free. Traveling between major cities is much better by flying, trust me.
Plan a rough itinerary and how long you will spend at each destination. Use an itinerary planning service for custom recommendations and pick up Lonely Planet Colombia.
Work a little every day to teach yourself Spanish, you'll want to know as much as possible before you arrive.
Book cheap accommodation in advance, at least for the first destinations -- For hostels use: Booking, for cheap hotels use: Hotels.com, for apartments use: Airbnb.
Reserve your on the ground tours and activities through Get Your Guide.
Purchase travel insurance for Colombia with SafetyWing to protect yourself from illness, injury, and theft while in Colombia. VERY important. And be sure to read my article: "Is Colombia Safe?" for my honest opinion and safety tips.
Sign up for my free emails about planning a better trip to Colombia, and be sure to check out my comprehensive guide about traveling to Colombia.
Learn more money-saving tricks with my top budget travel tips.
Put together your Colombia packing list.
Enjoy this incredible country!
Notes
I hope this helped you plan your travels in Colombia! I know it can be a struggle to find accurate and on the ground information when traveling to a new place like Colombia, which is why I started writing so extensively about it!
If you have any questions about Colombia, budget travel, or anything else shoot me an email at ryan@desktodirtbag.com.
(I love getting questions! That is how I get ideas for my blog posts and what to write about!)
Recommended Products
As an Amazon Associate and member of other affiliate programs, I earn from qualifying purchases.
The following two tabs change content below.