This article may contain
affiliate links
. If you make a purchase through these links, I will earn a commission at no extra cost to you. Thanks!
Have you ever wondered how to stay in hotels for free? Even luxury properties or hotels in far-flung international destinations? A totally free hotel stay might sound too good to be true, but it is totally possible with travel hacking.
I'm all for the freedom and adventure afforded by truck camping, aka sleeping in the canopy of my truck, but that doesn't mean that I don't enjoy splurging every once in a while for a nice place to stay.
Airbnb is always a favorite, especially when I want a full apartment where I can cook, hang out, and relax (P.S. new members can get a $40 credit toward their first stay here). But I also enjoy traveling to luxurious hotels or other amazing properties every once in a while. It's just that I don't really like paying an arm and a leg for them, especially when I can get a free hotel stay with not too much work…
This is where the world of travel hacking and points comes in and this is what will allow you to take a totally free vacation within the next year, for sure.
If you've read my book Big Travel, Small Budget, then you know I almost always fly for free, even flying First or Business class and hanging out in the VIP lounges and enjoying the free food and drink on offer (in both the lounges and flights), thanks to all those amazing travel credit card mileage promotions.
If you need a refresher, don't miss my travel hacking 101 article.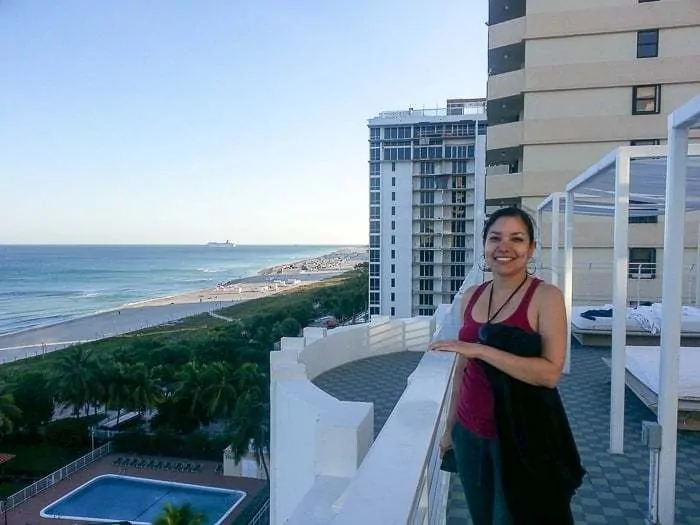 But did you know there are similar sorts of opportunities for hotel properties?
Like airline mileage programs, the shortcut here comes from credit card promotional offers, which is how you can stay in hotels for free.
How to Stay in Hotels for Free
One of the best offers out there is for the Marriott Bonvoy Rewards credit card which offers 75,000 points for spending $3,000 within the first three months. I know $3,000 in three months sounds like a lot, but it really isn't if you know the tricks, which we'll get into later in the article.
Those 75,000 bonus points are enough to redeem three-nights totally free hotel nights at any of their upscale Category 4 properties around the world. We are talking waterfront, luxurious, nice places that often cost $200-$300 or more per night.
This means savings of at least $600+ in lodging at some pretty incredible places.
I used this offer, combined with regular credit card spending and a few paid stays at other Marriott properties in order to rack up 100,000 points which I turned into FIVE totally free hotel nights in Downtown Manhattan.
The hotel should have cost around $2,460 at the going rate, but instead, it was FREE. It even included a free hot breakfast every morning, and we had a small kitchen (pretty rare for a Manhattan hotel).
This is how to stay in luxury hotels for free, around the world, and without blackout dates. Why pay through the nose when you can get free hotels out of the deal thanks to a credit card issuer?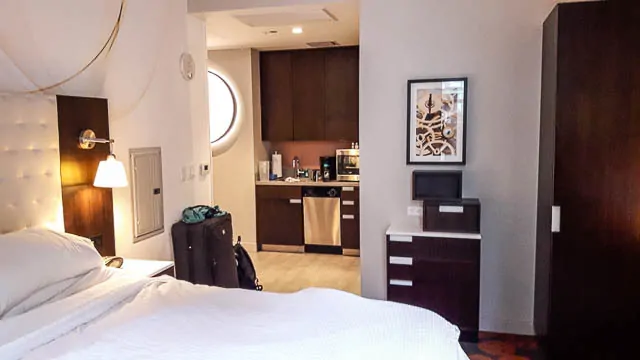 One perk when you book with Marriott Bonvoy points is if you book free four nights, you get the 5th night for free as a bonus… Which is how I got five nights with 100,000 points when it had cost 25,000 per night.
It's also not just one particular chain of Marriott brand hotels, but rather the 19 different hotel brands under their mark with more than 5,000 hotels in 87 countries around the world. Pretty good!
I mean, even if you don't plan to travel overseas, you can still stay within the United States at one of their many properties and save some serious cash — even if all you are using it for is to take a break from truck camping. This is truly the best way to get free hotel stays.
Apply for the
Marriott Rewards
Credit Card
Note: If you're currently in credit card debt, then you definitely don't want to pile on. This strategy is only for people who have things under control and make their credit cards work for them, rather than the other way around. Instead, please go read Conquering the Debt Mountain.
Want to Travel More for Less Money?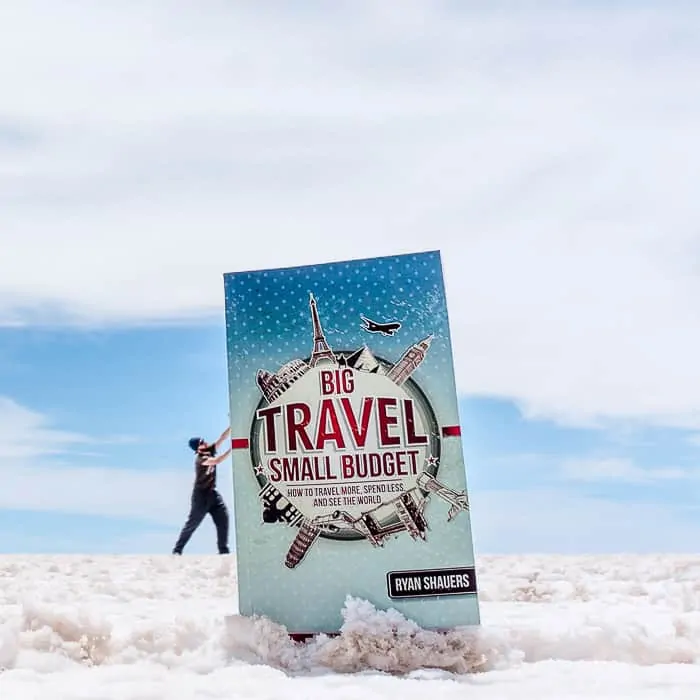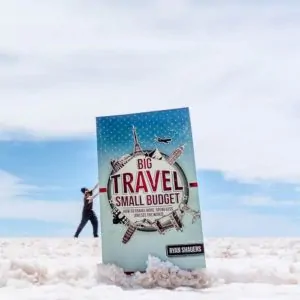 I will teach you the top methods I've used to save big money ??? during more than a decade of continuous travel in my best-selling book Big Travel, Small Budget. See for yourself, the book has nearly 200 unbiased opinions and 4.4 out of 5 stars on Amazon! ⭐⭐⭐⭐⭐
Marriott Bonvoy Rewards Categories
Marriott classifies its hotels across nine different categories. The most affordable and normal are Category 1 offerings from places like Fairfield Inns & Suites. And their most upscale and luxurious are Category 8.
This means that the 75,000 points can be redeemed as you see fit among the wide range of categories.
Category 1 properties cost 7,500 points per night, meaning you'd have enough for 10 free hotel nights (at the standard redemption rate) after meeting the credit card minimum spend. The cost of each category goes up on a sliding scale, so Category 4 properties cost 25,000 per night (which is arguably the best value), and Category 8 properties cost 70,000 per night.
Those rates can vary depending on whether you traveling off-peak or during peak season.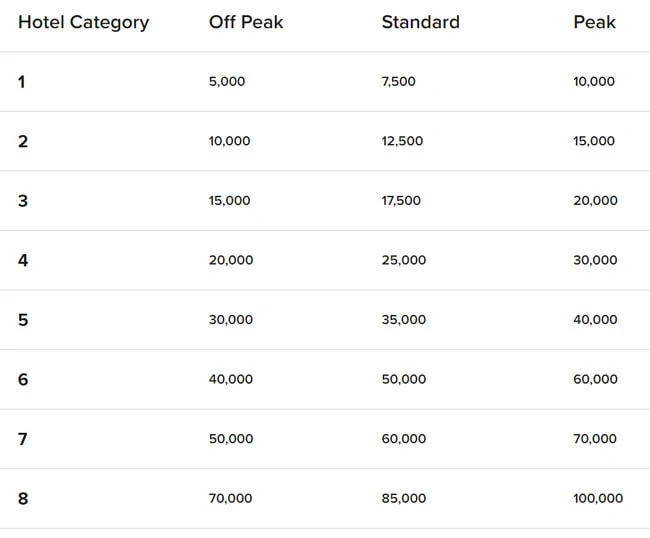 Meeting the Minimum Spend
Just like the airline credit cards, the only catch is being able to meet the minimum spend requirement, which is often a $3,000 minimum spend within three months and which is also the case with this Marriott Rewards card.
$3,000 is a lot of money, but the trick is meeting that requirement without spending more money than you otherwise would spend, meaning that you are getting a truly amazing benefit (those free luxury hotel nights) for absolutely free thanks to these credit cards.
There's no catch, so long as you meet the minimum spend.
To do so, you should focus all of your day-to-day spending on your card. This might mean giving up cash and putting all your gas, bills, and food on the card, which will get most people nearly all the way there.
Second, you could plan to apply for this credit card for when you know you've got some large expenses coming up… Whether it's buying a plane ticket, concert tickets, new tires, car repairs, a laptop or camera, or even paying your Federal taxes.
In instances where you might pay an additional 3% in order to use a credit card (like to pay taxes), it is still worth the small fee when you think about the actual redeemed value of the promotional points — even the entire $3,000 at a 3% processing fee amounts to just $90, well below the benefits you'll receive in return.
There are also ways to "manufacture" spending whereby you spend money on the card, without really spending money, in order to meet the requirement. Think about things like buying gift cards that you can use in the months ahead, or even buying something expensive that you could sell still in the package on Amazon or eBay… Even generating a small loss still means big savings when you consider the value of the hotels you can stay at with a minimum spend.
Finally, you can always volunteer to put big expenses from friends or family on your card and simply ask for cash or check to reimburse you as you chip away at that precious $3,000 minimum spend.
Check out my more detailed article for more ideas about how to meet the credit card minimum spend.
The Marriott Rewards Visa Card
The Marriott Bonvoy Credit Card is a Visa card from Chase. New members can get 75,000 points, good for three free nights at a Category 4 hotel by meeting the minimum spend of $3,000 in three months — $1,000 per month. The annual fee of $95 is waived for the first year.
The credit card itself is pretty solid, even without this amazing promo offer for bonus points… You earn 6x points for every dollar spent on Marriott lodging. 2x points for any airline tickets purchased directly from the airline website. And 1x points on every other dollar spent on the card.
It also comes with other perks, including automatically qualifying you for the Silver Elite status which gives you things like priority late checkout, a 20% bonus on Marriott points, and a few other things.
The card has no foreign transaction fees, which also makes it ideal for travel — check out my article on travel banking fundamentals for more details about how I manage my debit and travel credit cards for a travel-oriented lifestyle.
While this card does have a $95 fee after the first year (it's waived the first year), it is one of the few cards that are obviously worth the annual fee when you consider that they give you one free night in a Category 1-5 hotel each year on your anniversary (go for the most expensive Category 5 you can find, of course!).
By redeeming that free night on a Category 5 hotel, you are instantly trading $95 for a hotel that would cost $200-300 or more. So it's kind of a no-brainer if you like to travel and like to save money. For example, check out when I used my Marriott free night certificate at the Medellin Marriott Hotel which included access to their elite lounge with free wine and food!
But if you're just in it for the initial promotion, then simply put a reminder on your calendar (I use Google Calendar) to call to either cancel or downgrade the card before the fee hits.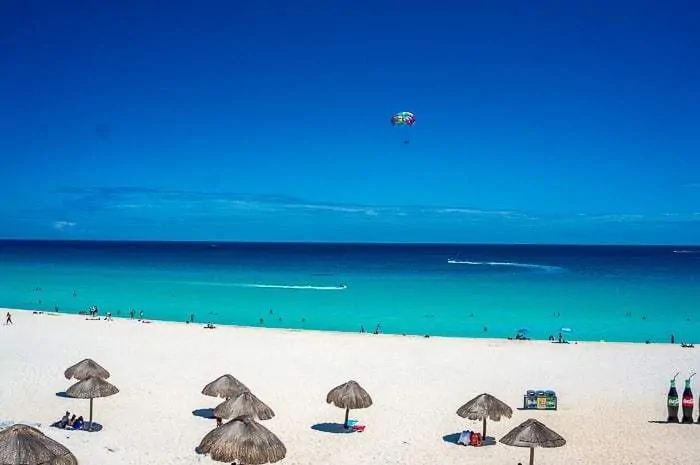 The fact is that you could (and should) target both airline mileage credit cards and hotel points cards like this one from Marriott.
Just think: you could fly for free to Cancun, London, Paris, wherever, using your airline miles, and then stay in a nice hotel for at least three nights (even more with a lower category hotel) and basically not pay anything except the taxes for the free flight and for your food and sightseeing costs. If you can redeem four nights, then you automatically get the fifth night free.
This is the definition of travel hacking and is fundamental to how I manage to travel for so long and for so cheap.
By no means is Marriott the only game in town, either. There are other great hotel rewards programs like those from IHG Rewards Club or you can even target Chase Ultimate Rewards Points through the Chase Sapphire Reserve or Chase Sapphire Preferred which are some of the most powerful points out there, thanks to the fact that they are transferrable.
This means that you can transfer them to Marriott for one or to United Airlines (among other partners) if you prefer getting a free flight instead. Earn enough points through bonus spending categories (travel & dining) and you can get enough for both!
Either way, I'd encourage you to join the Marriott Bonvoy program now and start learning about how you can earn your first free stay.
If you need more information about the fundamentals of travel hacking, then be sure to pick up my book Big Travel, Small Budget, which dedicates a chapter to the ins and outs of this approach, and also discusses three other ways that I save huge money while traveling the world, including house sitting, Airbnb subletting, and overlanding.
>> Sign Up Today for the Marriott Rewards Credit Card <<
And if you haven't already, you can sign up for the Marriott Rewards program (without the credit card) and still get sign-up bonuses for your stay.
If you have any questions about getting started with travel hacking or how to creatively meet the minimum spend, don't hesitate to contact me.
Read Next: How to Travel the World on a Budget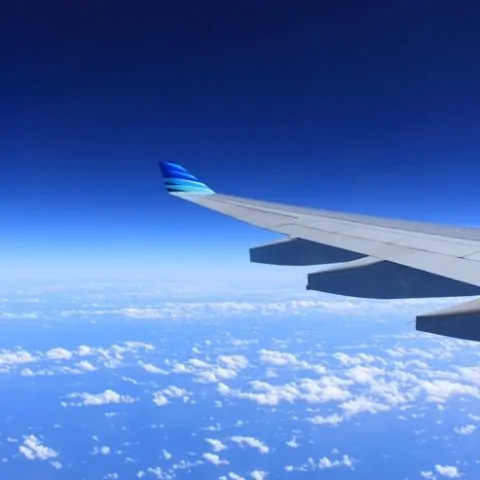 Get Started Travel Hacking
Travel hacking is quite simply the best way to reduce your travel expenses, travel on a budget, or even just to take a free vacation every year.
Tools
Travel Hacking Credit Cards
Stay Organized
Learn More About Travel Hacking
Instructions
You should already have a good handle on the fundamentals of personal finance, including not carrying a balance on any consumer debt before you get started. Free travel via travel hacking ONLY makes sense if you aren't paying high interest to get it! Review my article about conquering debt if you need it.
Identify your travel goals and timeline, including whether you are targeting free flights or free hotel stays to start with, what airline network best services either your local airport or your dream vacation.
Find the best credit cards for travel hacking that will help you meet your goals. I love the Barclay AAdvantage, Chase Sapphire, and Chase Marriott Rewards cards.
Apply for your new credit card before any big expenses (existing travel, electronics, auto repairs, taxes, etc) and put all of your recurring bills or other expenses onto the new card. Read more about credit card minimum spend tricks.
Put a note on your calendar 11 months from now about the upcoming annual fee, this will ensure that you can call to either cancel or downgrade the card before the fee hits if you want. I use Google Calendar for this.
Sign up for Mint.com (free) to track your spending on this new credit card to ensure that you meet the minimum spend. Mint is also a great way to help manage your personal finances in general.
Join Award Wallet to keep track of your points and miles across all loyalty programs to ensure that you don't forget about them and accidentally let them expire.
Keep maximizing your point earnings by joining airline dining programs, using the airline shopping portals, and double-dipping on points by buying gift cards for upcoming purchases.
Enjoy your travel hacking lifestyle and the ensuing free vacations! WARNING: it will make you NEVER want to pay full price again in the future.
Notes
I hope this helped you get started travel hacking! I know it can be confusing when you are just getting started, which is why I started writing so extensively about it!
If you have any questions about travel hacking, budget travel, or anything else shoot me an email at ryan@desktodirtbag.com.
(I love getting questions! That is how I get ideas for my blog posts and what to write about!)
Recommended Products
As an Amazon Associate and member of other affiliate programs, I earn from qualifying purchases.
Tips to Book Your Trip Now & Save Money
Book Your Flight
Book a cheap flight with Momondo, they're my favorite search engine. Or better yet, start travel hacking so you can fly for free. Another great search engine is Skyscanner.
Book Your Accommodation
Book cheap accommodation in advance. For hostels I recommend HostelWorld, for hotels I use Booking.com or Hotels.com, and for apartments or longer stays, I use Airbnb. I like to check reviews on TripAdvisor prior to reserving.
Don't Forget Travel Insurance
This is easy to overlook but SO important. It will help protect yourself from illness, injury, and theft while traveling. VERY important. And be sure to read my article about international travel insurance for more details
Looking for the Best Companies to Save Money With?
Check out my budget travel resources page for the best companies to use when traveling. I list all the ones I use and recommend to save money when I'm on the road.
Did you enjoy this article about how to get free hotel nights? Take a moment to share it on Facebook, Pinterest, or Twitter.
The following two tabs change content below.