This article may contain
affiliate links
. If you make a purchase through these links, I will earn a commission at no extra cost to you. Thanks!
I'm sure that you've heard about or been offered a supposedly free vacation if you'll just come down and listen to a timeshare presentation for a few hours or enter one of those sweepstakes online to win a vacation.
With the former, you've got to put up with high-pressure sales tactics aimed to get you to shell out thousands of dollars in order to get your "free vacation" and with the latter you've got about a one in a bazillion chance of actually winning something since they are just trying to collect your info to sell you stuff… Then, of course, there are even more nefarious offers of free travel or trips that end up being scams that swindle you out of money.
But what if there was a way to take a free vacation without ANY of that garbage? Well, there definitely is. With a bit of foresight and pre-planning, you and your loved ones can save thousands of dollars (literally) on your next vacation… No strings attached and no tricks.
These tactics work for some of the most sought after destinations in the world, including the big expensive global metropolises or beachfront resorts in tropical locales.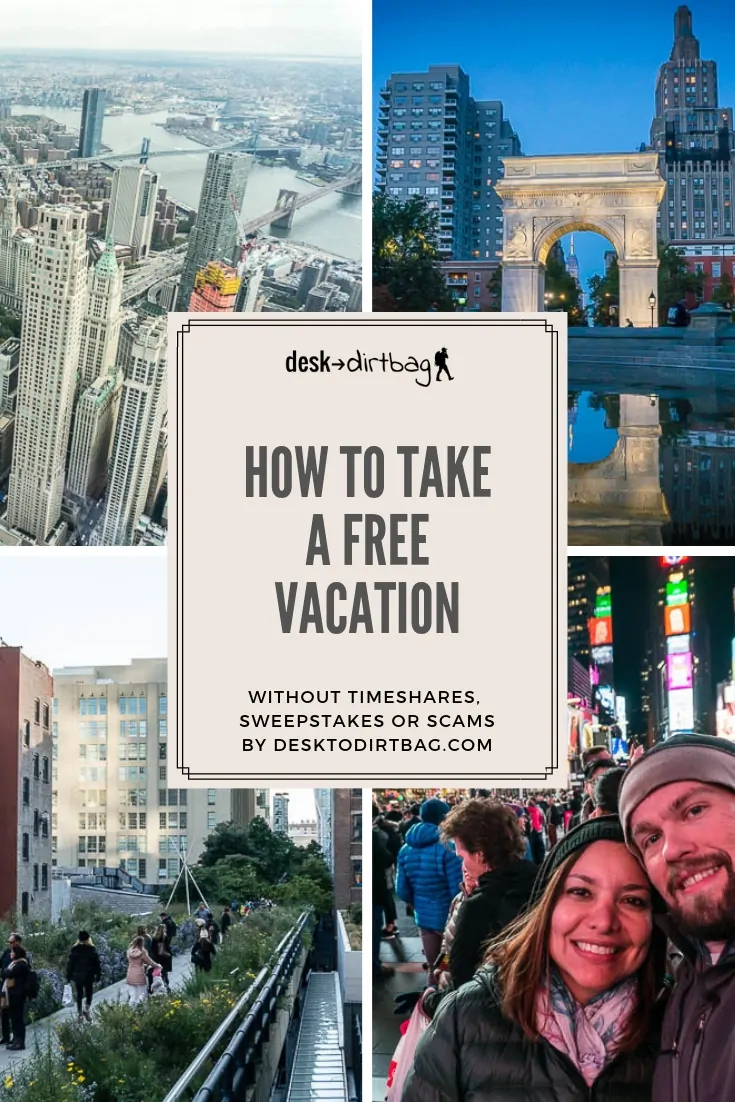 A Recent Free Vacation
I've been traveling the world continuously for the past few years, which means that I have got to travel on the cheap by necessity. Thankfully, full-time travel is much more affordable than a short vacation… But I've also used this strategy to take my own free vacation (yeah, a vacation from my normal travel lifestyle, haha) and in the processed saved thousands on a single trip.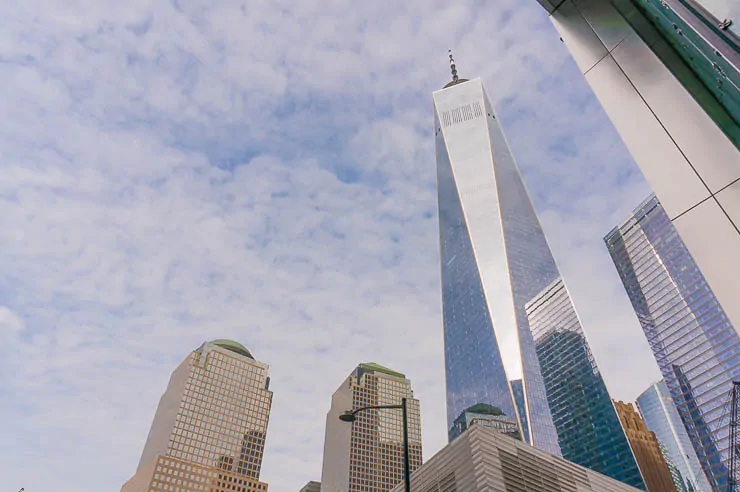 One big free vacation was a trip to New York City with my girlfriend, which is obviously among the most expensive destinations on earth, and yet we managed to pay nothing for five nights of lodging in a beautiful hotel in downtown Manhattan (steps from the World Trade Center and other attractions), rather than staying at the far outer edge of some other borough to save money.
The hotel was quite large for Manhattan standards, including a small kitchen with a full-size fridge (perfect for saving even more money), had an excellent view of surrounding skyscrapers like the Woolworth Building, and even offered up a full, hot buffet breakfast every morning. So it was free and included a full meal to start our day!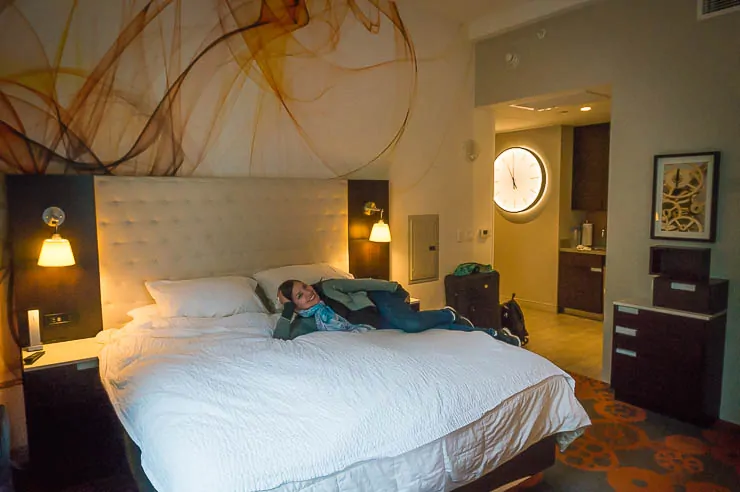 Needless to say, we were NOT staying in some dump… On the contrary, it was quite a nice hotel, even if it wasn't five-stars, and is just the kind of thing that most people are looking for while on vacation, even free ones!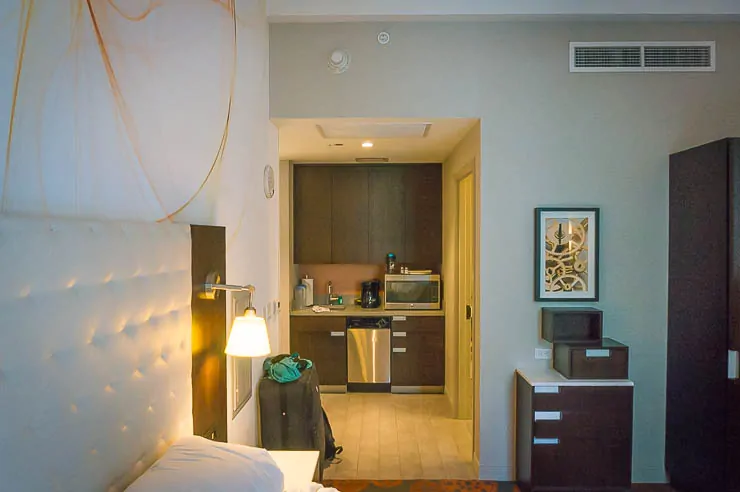 Not only that but we also managed to get free flights to and from New York City as well… I should asterisk that free flight as being almost free because we did have to pay some taxes and fees which totaled about $100 per person, but still, that's basically free when it comes to flying! The first flight was domestic between Seattle and NYC, and the second was international between NYC and Medellin, Colombia.
So, in the end, we saved well over $2,500 on the hotel room for five nights, and we saved another $1,200 in total for the flights to and from NYC for the both of us.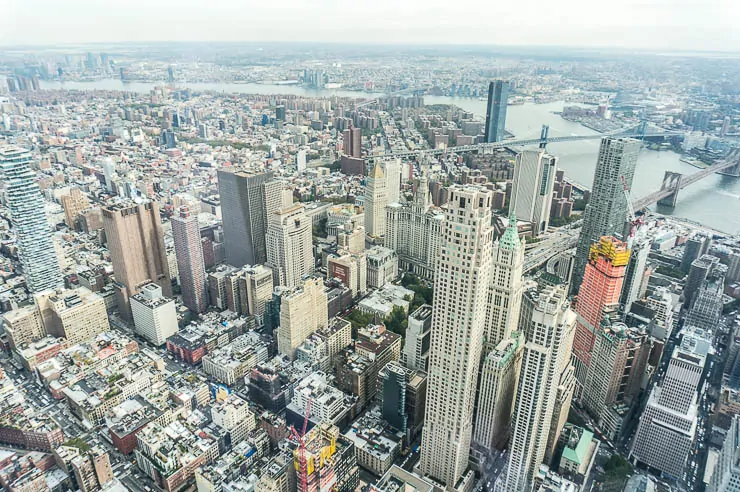 In total, we saved at least $3,700 on ONE vacation! Of course, we had expenses on the ground, but thankfully there are plenty of awesome things to see and do when in New York City on a budget, and we only spent around $500 (including eating in airports, ground transport, and such). That's normally what people spend for two nights in a hotel in NYC. With the flights, it was $700 in total.
So, to wrap up, we got five nights at a nice hotel in Manhattan, two round trip flights, and six days to explore as much of NYC as we could for just $700… Not too shabby! These folks took a $6,000 vacation for free! It's totally doable…
How to Take a Free Vacation
Interested in how you could take your own similarly free vacation (or cheap if we count on the ground expenses)… Well, travel hacking is the key element to free travel… It is something that I've talked about a lot on this website and basically involves racking up points or miles on in order to take a free vacation. We will be covering the basics here of how to do it here.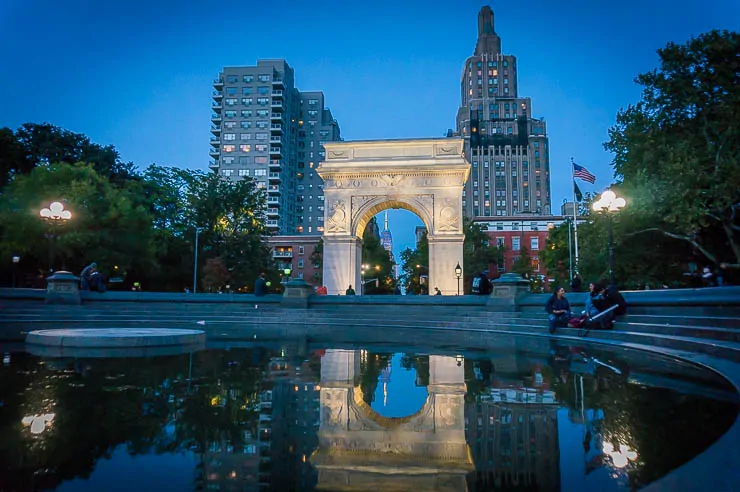 In order to get a free vacation, you will need to identify the best travel credit cards currently on offer… There are offers for airline credit cards, hotel credit cards, and flexible credit cards (where you can transfer the points). The offers in the United States are hard to rival, but there are similar sorts of offers in many other countries that have well-established credit card marketplaces and competition.
A few of my recent favorite travel hacking credit cards are:
I've used all three of these cards recently in order to score HUGE bonuses. The Barclay's card is about the easiest possible travel hack ever and is worth doing just to get your feet wet, or just to get a taste of the whole travel hacking thing and how awesome it is.
The Marriot Credit Card is a pretty solid deal too, beyond the initial sign-up bonus which will get you a number of free nights (it got us almost all the way to five free nights in Manhattan), you get an annual free night certificate. You can use that certificate on some pretty high-end properties, like when I used it at the Medellin Marriott Hotel with all sorts of cool benefits like hotel lounge access with FREE wine and food (in addition to things like the normal hotel buffet breakfast).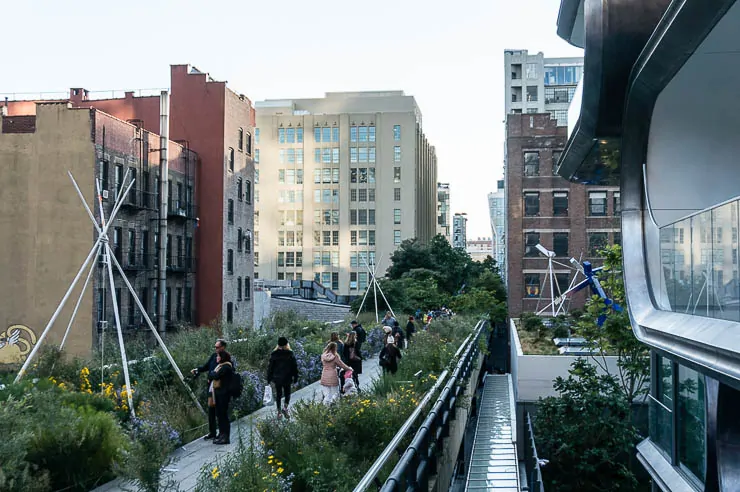 A few other notable cards that I haven't utilized yet are Capital One Venture Rewards, Bank of America Travel Rewards card, so check them out too. But I'd say the easiest first-time travel hack is the Barclay's card, and the best of three I mentioned earlier is the Chase Sapphire Preferred because of the flexibility offered by the points (which you can use for either flights or hotels).
Note: The Chase Sapphire Reserve card may be better by the numbers but only if you are already a frequent traveler due to the $550 annual fee, for the casual or first-time user, the Preferred is a much better choice.
Read More: Best Travel Credit Cards
So, you're going to want to target ONE of those credit cards to start with because you will need to meet a minimum spend (often $3,000 within three months) in order to get the sign-up bonus. Then after doing one, you can grab another card. There are even "Trifectas" where you get three cards among one provider to maximize your points — highly recommended!
The goal is to spend NOTHING more than you would have otherwise spent. That means you should concentrate all of your normal personal spending on this card and you should plan your application before you have any major upcoming purchases. There are a few other little tricks to being able to meet the minimum spend, but I've already written a lot about that:
Read More: Credit Card Minimum Spend Tricks
How Long Until Your Free Vacation?
So, if you targeted an airline credit card to start with, you should have met the minimum spend requirement within three months. Congrats! You just got a free flight.
You should then turn your focus to a hotel credit card next to secure your accommodations. The deal is exactly the same here, just concentrate all your spending on this new credit card and within another three months, you will have met the minimum.
So within six months total time, you can easily rack up enough points and miles from travel hacking in order to score a free vacation. In this case, the free travel will cover both lodging and flights.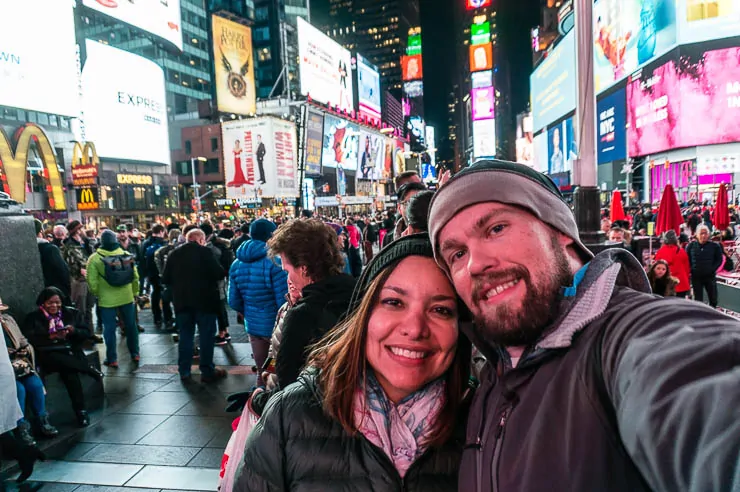 If you are married or in a relationship, you can both do these tactics simultaneously with the same credit cards (double up on airline miles or hotel points) or focus on separate aspects (one doing an airline credit card and one doing a hotel credit card). This is a surefire way to turn "two free nights" into "four free nights" instantly.
If you have kids or other family members that you will be traveling with, then you may need to rack up considerably more points or miles, and thus may need more lead time, but six to twelve months (leaving some time to actually plan the details of a trip after getting the points) should be enough time for almost anybody to score their next free vacation, saving thousands of dollars in the process.
I am always trying to travel on a budget and save money, which usually means I don't spring for luxury type things… The big exception, of course, is when travel hacking and scoring these free vacations. Thanks to this approach I've been able to fly first class for free, enjoy the VIP airport lounges, and stay in hotels that normally cost more than $400 per night (something I would never do if I was paying out of pocket).
As you can see, travel hacking is useful not only for general travel and saving money but also for those who would like a little taste of luxury but don't really have the bank account to back it up.
Is It Worth It?
Many people have asked me whether the hassle or effort is worth it when it comes to travel hacking, and my answer is always a resounding YES! First of all, there really isn't that much effort to it… I've already told you about a few of the best travel hacking credit cards available. The next big step is to just focus all your spending on that one credit card, which may require you to go in and update some of your regular monthly bills online.
From there it is just a matter of keeping tabs on how much you are spending each month on that card (I use Mint.com) so you don't fall short. That's it in terms of the initial part. I also put a reminder on my calendar to cancel the card before the end of the year if it isn't one I want to keep (a five to ten-minute phone call).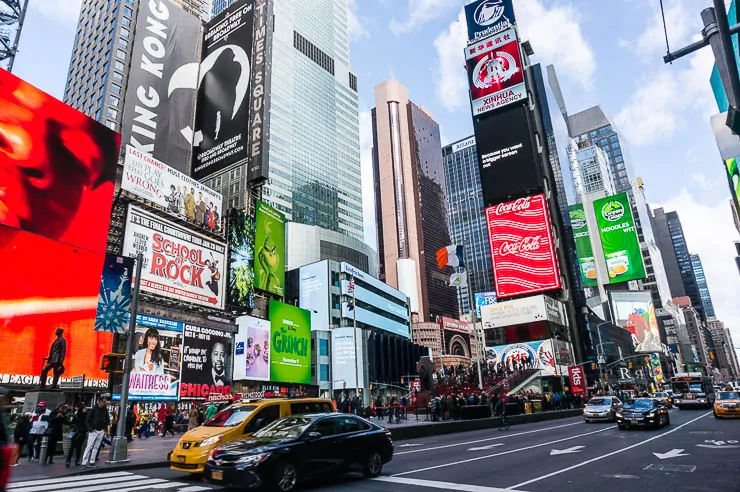 In terms of booking the flight, that is basically the same process as you book any other flight, you use the airline search portal and just click on Use Miles or Award Reservation (different places use different phrasing), then the results come back with the price in miles instead of dollars. If you've never used award miles, don't worry, it is super straightforward. If you've bought a flight online, you can book award miles.
Read More: Questions and Concerns About Travel Hacking
If someone like me who has a very low cost of living and low income can take advantage of travel hacking, then there is no doubt that the vast majority of Americans (who have higher incomes and expenses) can much more easily take advantage of travel hacking and also do so much more regularly, if they wanted. For me, I do have to plan a little more carefully in terms of when I time my credit card applications (right before big expenses).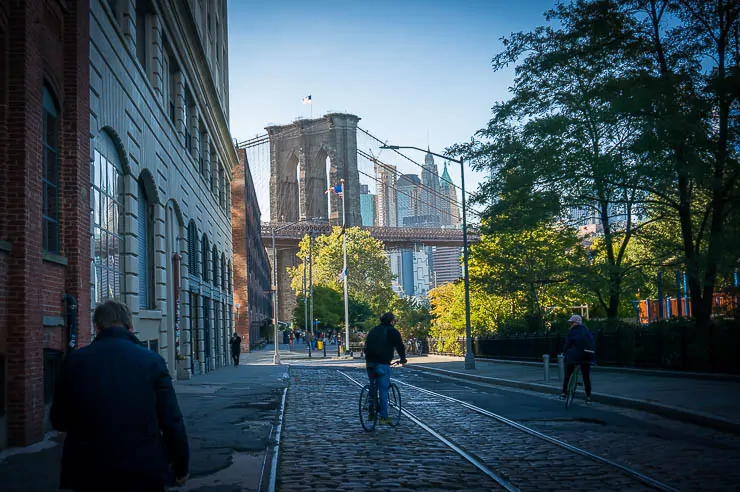 So there you have it, a no-nonsense guide to how you can easily earn a free vacation with none of those scams, tricks, timeshares, or other junk that usually comes with a "free vacation". No thanks, I'll stick to my way. If you get started now, then I have no doubt that you will be able to get your free vacation within the next twelve months.
Travel hacking is the easiest way by far to score a free vacation is something that I recommend to everyone that loves traveling… Once you go free, you'll never back.
Check out my book Big Travel, Small Budget for more awesome ways to save big money while traveling.
Share This
Did you enjoy this article about how to take a free vacation? If so, take a second to share it on Pinterest, Facebook, or Twitter. Thanks!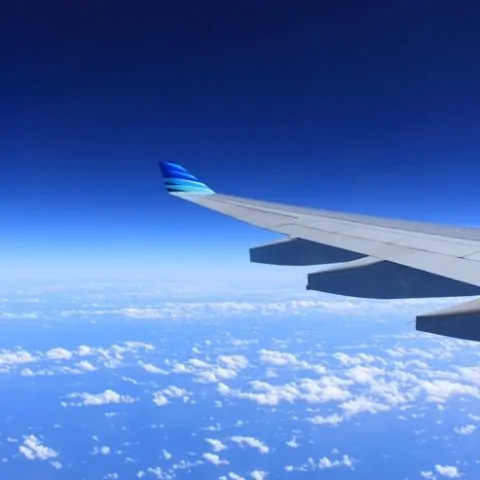 Get Started Travel Hacking
Travel hacking is quite simply the best way to reduce your travel expenses, travel on a budget, or even just to take a free vacation every year.
Tools
Travel Hacking Credit Cards
Stay Organized
Learn More About Travel Hacking
Instructions
You should already have a good handle on the fundamentals of personal finance, including not carrying a balance on any consumer debt before you get started. Free travel via travel hacking ONLY makes sense if you aren't paying high interest to get it! Review my article about conquering debt if you need it.
Identify your travel goals and timeline, including whether you are targeting free flights or free hotel stays to start with, what airline network best services either your local airport or your dream vacation.
Find the best credit cards for travel hacking that will help you meet your goals. I love the Barclay AAdvantage, Chase Sapphire, and Chase Marriott Rewards cards.
Apply for your new credit card before any big expenses (existing travel, electronics, auto repairs, taxes, etc) and put all of your recurring bills or other expenses onto the new card. Read more about credit card minimum spend tricks.
Put a note on your calendar 11 months from now about the upcoming annual fee, this will ensure that you can call to either cancel or downgrade the card before the fee hits if you want. I use Google Calendar for this.
Sign up for Mint.com (free) to track your spending on this new credit card to ensure that you meet the minimum spend. Mint is also a great way to help manage your personal finances in general.
Join Award Wallet to keep track of your points and miles across all loyalty programs to ensure that you don't forget about them and accidentally let them expire.
Keep maximizing your point earnings by joining airline dining programs, using the airline shopping portals, and double-dipping on points by buying gift cards for upcoming purchases.
Enjoy your travel hacking lifestyle and the ensuing free vacations! WARNING: it will make you NEVER want to pay full price again in the future.
Notes
I hope this helped you get started travel hacking! I know it can be confusing when you are just getting started, which is why I started writing so extensively about it!
If you have any questions about travel hacking, budget travel, or anything else shoot me an email at ryan@desktodirtbag.com.
(I love getting questions! That is how I get ideas for my blog posts and what to write about!)
Recommended Products
As an Amazon Associate and member of other affiliate programs, I earn from qualifying purchases.
The following two tabs change content below.