Some articles on Desk to Dirtbag (and just what is a dirtbag, anyway?) contain affiliate links, meaning that if you make a purchase through these links, I may earn a small commission (at no extra cost to you!). Thank you for reading!
---
Following our stay in Tequila we continued making a beeline for Mexico City where we scheduled for three weeks house sitting in Mexico, in the big city! We had two more night before we needed to get there.
We left Don Alejandro's house in Tequila that afternoon and made the short drive to Lake Chapala just south of Guadalajara.
Guadalajara is a major bustling city which meant and even though we skirted around the outside edge of town, we still got held up by the heavy traffic where we crawled to halt. I'd hate to see what it is like during rush hour.
Lake Chapala
After finally escaping the city we quickly wound our way down to Lake Chapala, the largest lake in all of Mexico.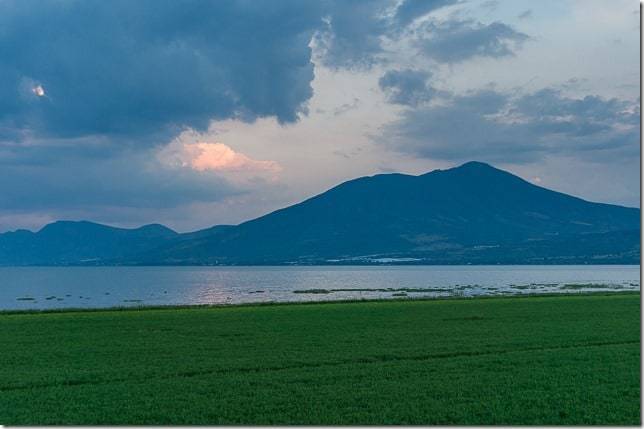 It is also a very popular place among the expat community that calls Mexico home.
We got a little lost looking for the Roca Azul Campground and ended up driving onto the north shore of the lake.
Filling up for gas in a neighboring town we were accosted by a strange little boy who come right up to the window of the truck and was rambling all sorts of things. I kept my guard up, thinking he might try and steal something through the window.
He later moved over to Andrea's side and started rubbing her arm and calling her "bonita" (beautiful). Quite odd.
The gas station attendant turned us around and sent us in the opposite direction for the campground.
The Roca Azul Campground is a massive complex on the shores of Lake Chapala. There are numerous RVs and trailers that are parked there permanently for the expat community that calls this area home at least part of the year.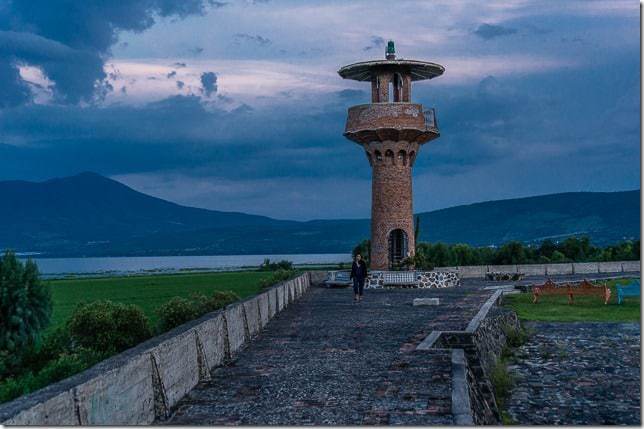 The place also had at least two pools, and access to a boardwalk near the lake—though there was no direct access to the lake in this part as it is mostly a marsh or lagoon.
For a change of pace, we actually decided to sleep in the tent tonight instead of the truck since we had a large campsite and a grassy field.
The next day we drove around the south of the lake, continuing east, and heading in the direction of Morelia not too far outside of Mexico City.
We were taking the free roads once again.
Danger Zone
The area around Guadalajara is known to be a little bit "hot" in terms of cartel activity and danger… The area south of the road between Chapala and Morelia is part of the Tierra Caliente, which features a lot of violence between the cartel and autodefensas.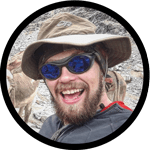 Wish you could travel more and more affordably? Click my face to grab a free guide and other resources that will show you can travel more affordably and find more freedom.
It was in this area south of Morelia where the travel blogger Harry Devert was last seen alive.
Harry was riding his motorcycle solo from New York to Brazil for the World Cup. He spent a number of days at the famous monarch butterfly sanctuary near Morelia (wish we were there at the right time of the year for that!) before making a change of planes to visit the beach from the film Shawshank Redemption near Zihuatenejo.
He received a military escort for part of the journey and was last heard from in the middle of the route to the coast. His motorcycle and his body was found six months later near the coast of Zihuatenejo, no one quite sure exactly what happened.
Parts of Michoacan are definitely not to be taken lightly… Of course, what happened to Harry is one (very) bad story, but thousands and thousands of foreigners pass through Mexico every year without incident. Be aware of no-go areas, talk to locals, and use common sense.
As a side note, we recently watched the amazing documentary Cartel Land, a film absolutely worth checking out about the situation in Michoacan and up in the border region.
If you are traveling through potentially "hot" areas—it would probably be best to use the toll roads.
Passing through to the north we had no problems. Though Andrea swears we got some funny looks from some rough looking characters.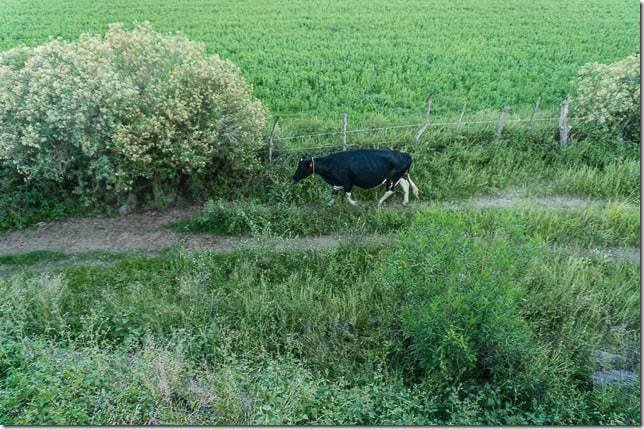 Morelia, Mexico
We made it to Morelia just before nightfall and stumbled upon a cheap hotel on the outskirts of the city. Good enough for us.
One thing I remember reading from LifeRemotely.com was that you should definitely bring an electrical outlet adapter two connect a three-prong connection to a two-prong outlet… My computer and my extension cord (another must have!) are both three-prong, but this was the first place we'd run into with only two-prongs.
And of course I didn't have the adapter. I was in desperate need of internet in those days as I finalized work with my editor on my book Big Travel, Small Budget, and my computer had no charge, and I couldn't connect my computer. How frustrating!
I even tried to break the third prong off my extension cord—without success.
Please don't forget to bring that adapter and a small extension cord when you come to Mexico.
We were all set to drive into Mexico City the next day—one of the largest and most congested cities in the world. Fun!
Traveling to Morelia on your next trip? Book the perfect room on Booking.com today!
Mexico Travel Guide
Read Next: My Mexico Travel Guide, Tips, and Resources
The following two tabs change content below.