This article may contain
affiliate links
. If you make a purchase through these links, I will earn a commission at no extra cost to you. Thanks!
When I told friends or family that we were going to spend months driving through Mexico and Central America, the most common responses were something along the lines of:
"Are you crazy? That's so dangerous!"
"Better watch out for the cartel!"
"Hope you don't get kidnapped…"
"Hope we see you alive again…"
And on and on came the negative reactions, with very little in the way of positive responses.
At times it made me question my decision.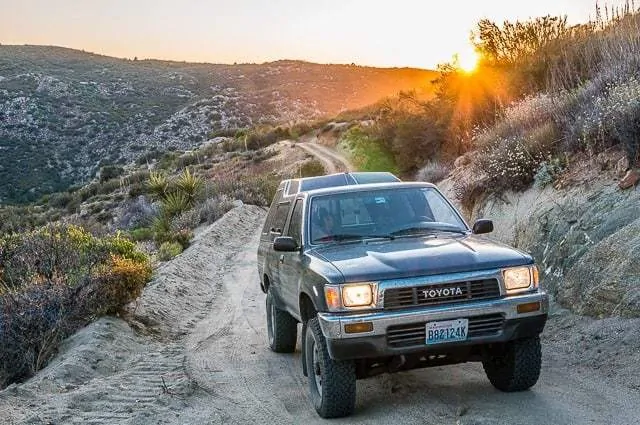 But I took those comments with a grain of salt because they were all made by people who either hadn't been to Mexico at all or hadn't been there recently.
They also stood in stark contrast to the accounts of people actually doing it, sharing their experiences online, and essentially saying "come and see for yourself, it isn't like you see on the news."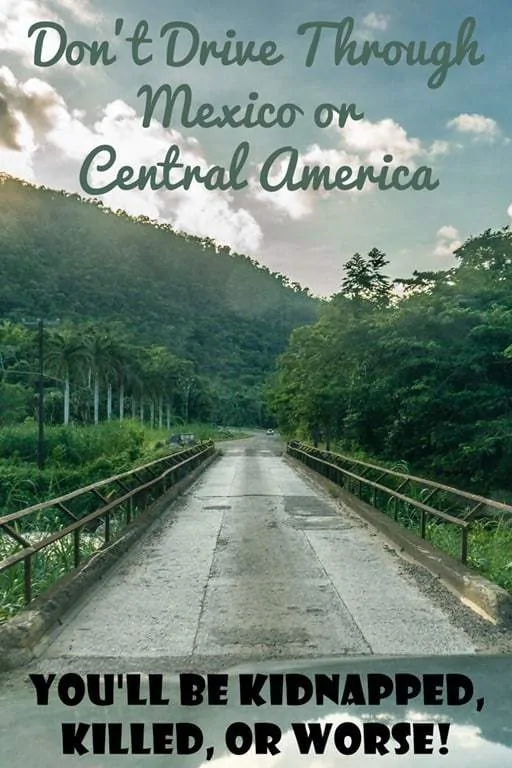 Kidnapped, Killed, or Worse
Obviously, we survived, or I wouldn't be writing this post.
Even as the trip was unfolding, or after finishing Central America, I continued to hear comments that were completely at odds with my positive experience. I mean, let's face it, there are a lot of myths about Central American travel, even within the region.
One time, in particular, stood out when we had just left Mexico and driven into Belize. It was at that time that I started sharing blog posts about the beginning of the journey.
I shared one particular post about Baja California in an outdoor adventure bloggers group on Facebook.
I mentioned to the group that the security concerns were overblown and said we had just wrapped up an amazing trip through Mexico while encouraging others to consider a road trip south of the border because it was totally worth it.
Someone responded in the comments section with (paraphrased):
"So not worth it! In addition to the bribery, kidnapping is a national sport, or didn't they tell you that? Go somewhere safe. There are many beautiful things to see in the USA."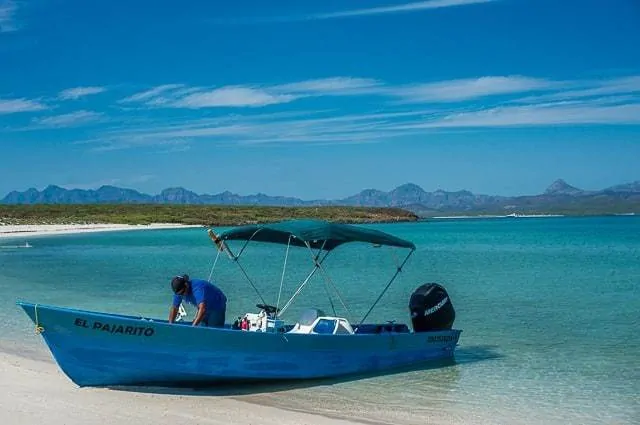 The only part I agree with is that there are many beautiful things to see in the USA, but that doesn't mean there isn't more to see in this world.
I was floored by their comment and couldn't stop thinking about it as we drove through the tranquil Belizean countryside.
The perception of Mexico as being some horrifically dangerous, violent, and menacing place clashed so strongly against what we had seen and experienced firsthand…
From the big metropolis of Mexico City to the smallest little pueblos and even remote stretches of wilderness, everything was fine.
Having finished the trip, I can say unequivocally that the reality on the ground is not like what the news portrays, and not like what many naysayers say.
So what's it really like? Where does myth meet reality when it comes to safety and security in Mexico and Central America?
Read More: The Safest Countries in Central America
The Reputation
For Americans, Mexico, in particular, has gotten a bad reputation over these past few years as the drug violence spirals out of control, but there are also other countries throughout Central America that commonly raise red flags like El Salvador and Honduras.
Read More: Common Myths About Central America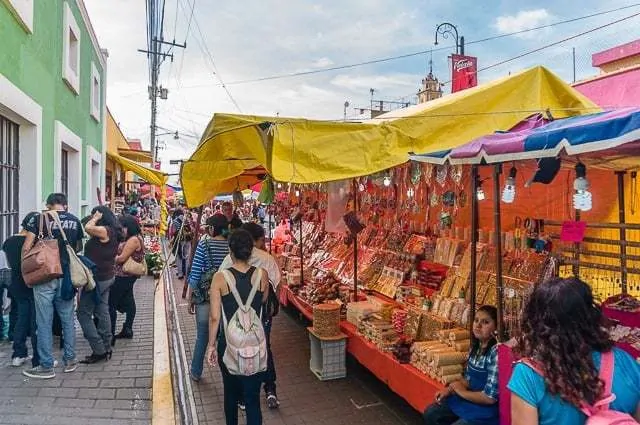 To be fair, these red flags aren't exclusively held by gringos up north, as the negative reputation(s) holds true even among Latinos and from one country to another within Latin America…
Andrea, my girlfriend, is from Medellin, Colombia. She grew up in the worst of times before and after Pablo Escobar, with violence and homicide rates that were double even the worst of the worst today in Central America, and yet she was genuinely worried about visiting Mexico, El Salvador, Honduras, and Nicaragua.
She was pleasantly surprised by all of them.
The Neighboring Country is Worse
I remember a few different Mexicans warned us about crossing into Belize, about how scary and dangerous it is there.
I didn't pay much attention to the first person who said it, but by the third or fourth random person who warned us about driving into Belize, I began to doubt our decision…
But then drove over the Mexico Belize border crossing and everything was fine. Normal.
It seems like every country thinks that the next one over is far more dangerous than theirs.
For the USA, it's Mexico.
For Mexico, it's Belize.
For El Salvador, it's Honduras.
For Colombia, it's Venezuela.
For Canada, it's the USA.
And on and on.
Everybody seemed to think that some other place just beyond was more sinister or dangerous, and then when we got there, it turned out to be normal and everyone there said the bad place was somewhere else.
After spending more than six months in Central America, driving through eight countries (Mexico, Belize, Guatemala, El Salvador, Honduras, Nicaragua, Costa Rica, and Panama), I can say, generally speaking, it's all relatively safe and sane.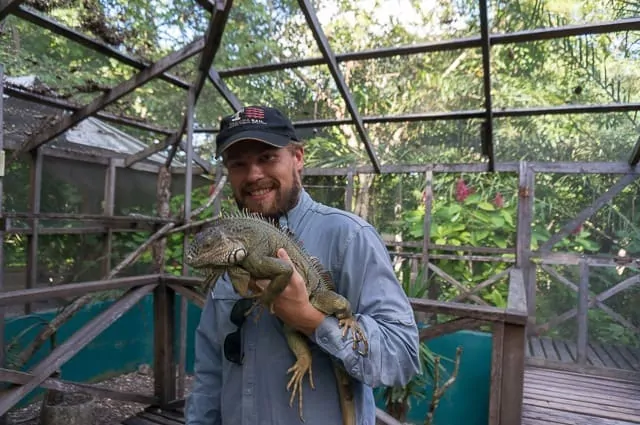 I would not consider our trip to be "crazy" by any stretch of the imagination.
Nothing bad at all happened to us on the journey (beyond some travel sickness, police problems, and road blockades). Never robbed, never pickpocketed, never even had a towel stolen on the beach while we swam in the ocean.
Safer than the USA
I've heard many fellow overlanders remark that the USA is far more dangerous than south of the border, or they will say that it's just as dangerous to drive into bad neighborhoods in big cities in the USA and that you basically just need to take the same precautions south of the border.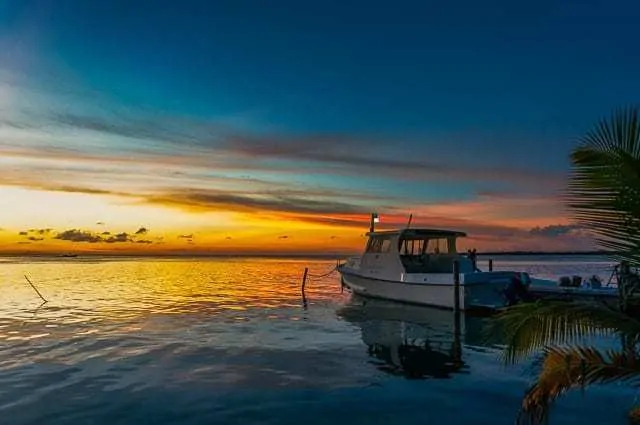 I think that advice is disingenuous at best, and dangerous at worst.
In one sense, that might be true… You aren't likely to be randomly gunned down in a movie theater, concert, or school (like in the US, but even in the States that isn't "likely"), that's thankfully not something you'll need to ever worry about south of the border.
But for day-to-day crime, you're at a higher risk of experiencing it in Latin America…
As an overlander and someone who has now passed a considerable amount of time in Latin America (also living in Medellin for a number of years), as well as being able to offer the perspective of Andrea (someone born and raised in Latin America), I think it is important not to downplay the safety concerns, but to provide a more realistic view.
While nothing happened to us, I don't want to sugarcoat it and say that driving through Central America is all peace and flowers and carefree attitudes. We took common-sense precautions at all times.
The biggest concern for a foreigner in Latin America is, undoubtedly, armed robbery and other forms of theft.
It is far more common in Latin America and can happen in cities of all sizes — big or small. It happens to Gringos and it happens to Latinos.
It is something that you should be warier of in Latin America than you are in the States.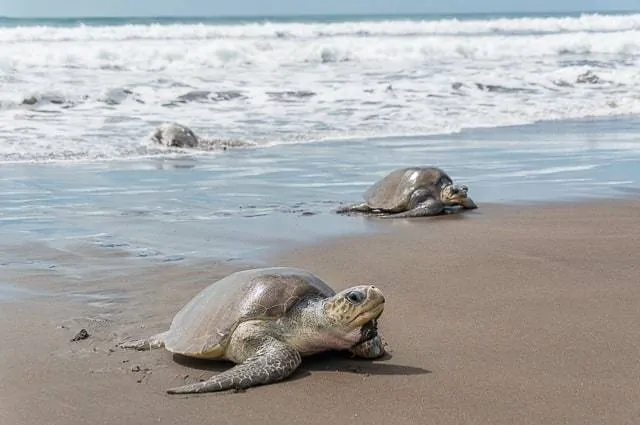 Disclaimer:
For those quick to criticize, of course, there are plenty of robberies or thefts in the States. It can happen in big cities. It can happen while parked at a remote trailhead.
I know more people that have been robbed while living at home in the States than have been robbed while they were traveling abroad (but the reason why should be obvious: we spend so much more time at home, and thus increase the odds of something happening at home).
Of everywhere I've ever traveled in this world, the only place I've been robbed is in Washington, D.C., a few blocks from my house on Capitol Hill.
But pretty much every foreigner that has spent a considerable amount of time in Latin America has either a personal story of getting robbed or knows a close friend that has been robbed.
Big Cities
I agree with the overlanders who say that while driving in Latin America one should take similar precautions as big cities in the USA…
But there are still distinct differences between the two.
While traveling in any part of a big city in Latin America (not just rough neighborhoods) I highly recommend taking heightened precautions that you don't need to take in the USA (unless you're driving through like the south side of Chicago or something?), IE keeping your windows mostly rolled up, doors locked, only parking in secure, paid parking lots, etc).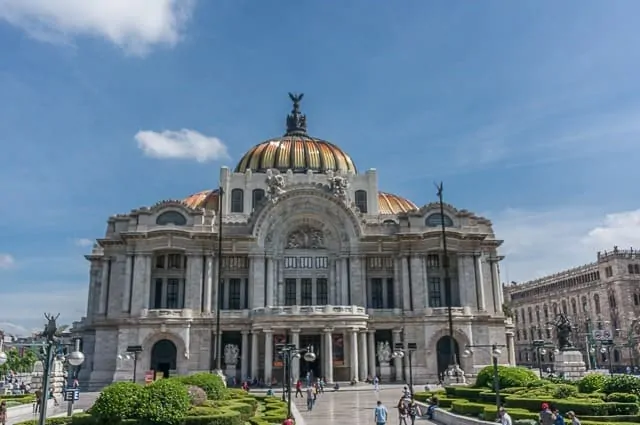 The bad news isn't limited to big cities here… Things also happen in both small cities (usually only if they are touristy in nature) and medium-sized cities in Latin America. The more time I spend in Latin America, the more stories I have from acquaintances, friends, or friends of friends.
Let's remember in Latin America you've also got a strange foreign plate that calls attention, and you've likely got a lot of gear inside that would be worth a lot, even more so in the local currency.
Break-ins happen in just a moment, and it can happen to anyone, anywhere. This point is very important.
Andrea's extended family recently went on vacation to Panama City, to one of the nice shopping malls just before they were going to go to the airport, and they had ALL of their luggage stolen (from like seven people) from the van in a parking garage with security.
In Colombia, they frequently say "no dar papaya" (Don't give papaya), because if you offer up papaya (which means anything in this context), someone will take it from you since you're just "offering" it up.
Her family — even though they've all had "no dar papaya" ingrained in their heads since they were little — they gave papaya, let their guard down in a fancy shopping mall, and someone took ALL their papaya.
They returned to Colombia empty-handed, literally with just the guys' wallets and the women's purses (which luckily had the passports). They lost all their personal belongings and the new things they purchased and had to pay out for the damage to the vehicle.
Want to Travel More for Less Money?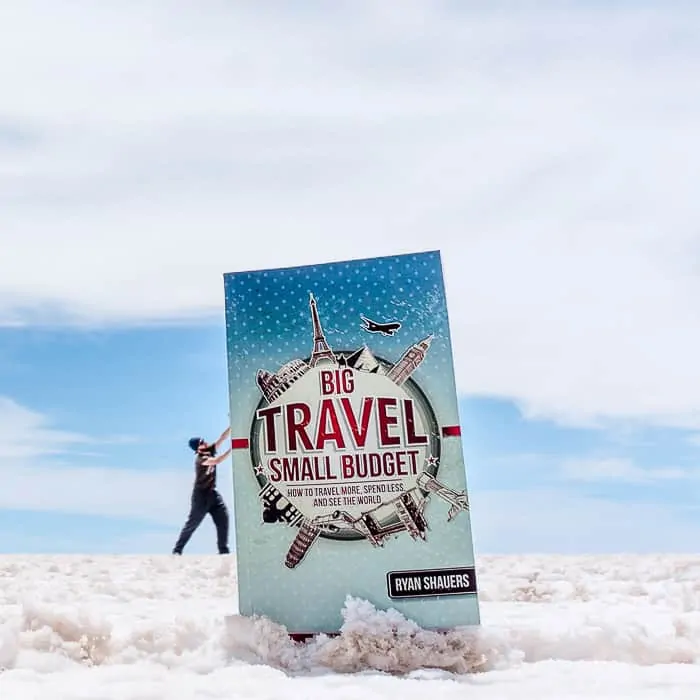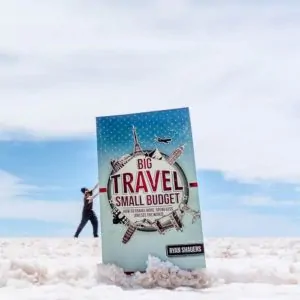 I will teach you the top methods I've used to save big money ??? during more than a decade of continuous travel in my best-selling book Big Travel, Small Budget. See for yourself, the book has nearly 200 unbiased opinions and 4.4 out of 5 stars on Amazon! ⭐⭐⭐⭐⭐
Rural Areas
I would never think twice about driving at night in the States. I've done it millions of times.
In Central America, it is a bad idea for a variety of reasons: the most frequently cited being the numerous speed bumps (which often appear without rhyme or reason), the prevalence of drunk drivers, and livestock or people roaming the dark roads with no shoulder.
Speaking from my personal experience of having spent lots of time road-tripping throughout the American West (from big cities to remote areas), you don't need to be as preoccupied with any of these things as you are in Latin America.
But there are other, more pressing issues throughout Central America, like bandits or fake police officers.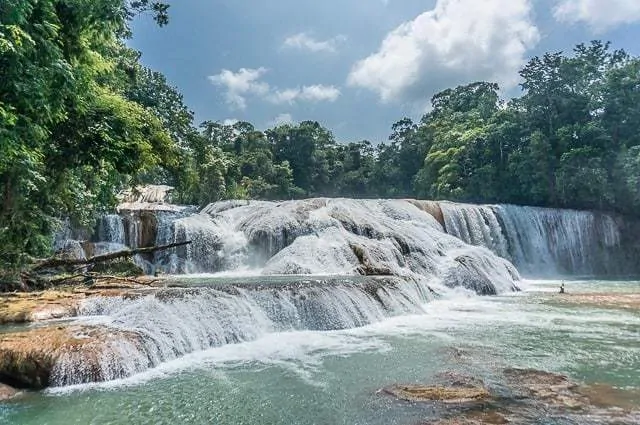 Have I driven at night in Latin America? Yes, but not by choice. It happened when I got held up by blockades in Oaxaca or held up for hours behind an accident in Honduras.
There can also be some regional insecurity issues that one needs to be aware of in the rural areas of Latin America.
Just south of Los Mochis, a pair of Australians were pulled over at night by fake cops who then attempted to rob them.
From the accounts I've read, one of the Australians tried to resist the robbery (something you should never do) and was shot in the scuffle.
The robbers then killed both of them, drove their car to a remote field, and set their van on fire with the bodies inside. We passed along that same stretch of road a few months before them.
I can think of no reason why I would ever tell someone not to drive at night in the States (except for the weather), but driving at night through the state of Sinaloa (one of Mexico's most dangerous) as the Australians did was just reckless.
We can't pretend that driving in the USA is more dangerous than in Latin America, or some people may get lulled into a false sense of security, which is what I fear happened to the Australians.
General Tips for Security
Never wave around lots of cash or valuables. Be discreet with your expensive camera or cellphone, especially so in big cities.
Don't keep a fat wallet in your back pocket which is ripe for pickpockets. I'd recommend a slimmed-down wallet in your front pocket, or even no wallet at all (just keep a small fold of cash in your front pocket or a money clip).
Never, ever leave valuables visible in your vehicle. Not even running inside the gas station or supermarket. There have been too many robberies when someone was just gone "for a minute" with lots of people around, in broad daylight, or even with the vehicle in the eyesight of the owners through a window. At a minimum, hide the GPS, iPod, or whatever in the glove box or below the seat. Every. Single. Time.
Use ATMs that are inside supermarkets, malls, or other big box stores. Avoid using ATMs on the street whenever possible.
While driving through medium and large cities, it is best to keep windows rolled most of the way up and the doors locked. Motorcycle robbers look for easy marks while stopping at stoplights so they can make a quick getaway.
Use pay parking lots whenever possible. This is especially important when parking overnight. I only parked 2-3 times on the street overnight, and while nothing happened, it is no fun worrying about your belongings all night.
Talk to locals. You should learn enough Spanish to have basic conversations and ask about safety and the route ahead. The answer 9/10 times is going to be that nothing ever happens here (aqui no pasa nada). Take it with a grain of salt though, since their tolerance to petty crime is often higher (you'd be surprised what has happened in a town where "aqui no pasa nada" when you get to talk more). Remember your foreign plate and vehicle full of valuables. That 1/10 times that they are warning you about something, well, you should definitely pay attention because that is a big red flag. Harry Devert was a motorcyclist who was killed in Mexico. He was warned more than a few times by locals that the route he was about to take was particularly dangerous (at one point he even needed a military escort). He didn't heed the warnings and was never heard from again. The exception to this is when they are talking about other countries or places they've never been since the neighboring country is always more dangerous (see above).
All this doom and gloom.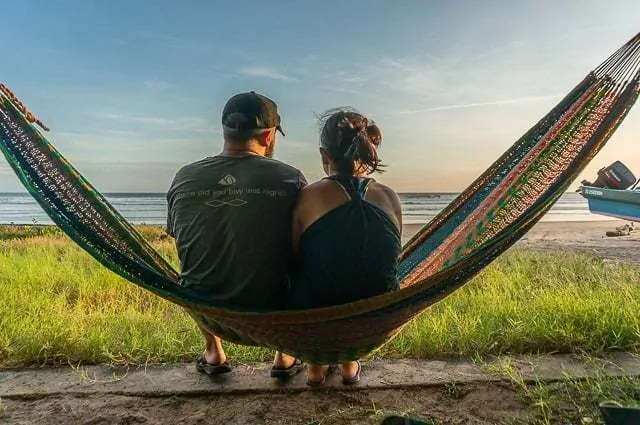 To boil it down, I think Central America is much safer than mainstream news media would lead you to believe and much safer than the reputation it has garnered.
BUT don't be misled by other overlanders who say that it's far safer than the USA and that nothing ever happens, unless you do something stupid.
That's just not true, and unfortunately, sometimes it just comes down to random bad luck, as well, even if you're doing everything else right. The whole wrong place, wrong time deal.
Central America is quite safe, but don't let that make you complacent.
Don't put yourself in a position where you become the easy target.
Too many overlanders have been the victim of break-ins or robberies on the road. Many just chalk it up to being "part of the adventure" and having another story to tell.
It doesn't have to be like that.
Take the precautions above, remain vigilant of your surroundings, and don't expose yourself as an easy mark.
What is your perspective on safety and security in Central America? Any experiences (good or bad) that you'd like to share? Sound off in the comments below.
Tips to Book Your Trip Now & Save Money
Book Your Flight
Book a cheap flight with Momondo, they're my favorite search engine. Or better yet, start travel hacking so you can fly for free. Another great search engine is Skyscanner.
Book Your Accommodation
Book cheap accommodation in advance. For hostels I recommend HostelWorld, for hotels I use Booking.com or Hotels.com, and for apartments or longer stays, I use Airbnb. I like to check reviews on TripAdvisor prior to reserving.
Don't Forget Travel Insurance
This is easy to overlook but SO important. It will help protect yourself from illness, injury, and theft while traveling. VERY important. And be sure to read my article about international travel insurance for more details
Looking for the Best Companies to Save Money With?
Check out my budget travel resources page for the best companies to use when traveling. I list all the ones I use and recommend to save money when I'm on the road.
If you enjoyed this post, please take a moment to share it on Facebook, Pinterest, or Twitter. Thanks!
The following two tabs change content below.