This article may contain
affiliate links
. If you make a purchase through these links, I will earn a commission at no extra cost to you. Thanks!
Are you putting together an itinerary for the ultimate west coast USA road trip? Then don't miss my top picks among these incredible, unforgettable places, stretching from the Pacific Coast trough through the interior to Nevada, Arizona, and more.
It should not be denied… that being footloose has always exhilarated us. It is associated in our minds with escape from history and oppression and law and irksome obligations, with absolute freedom, and the road has always led West.
– Wallace Stegner
There's nothing quite like the Great American Road Trip, and the best of the best is widely considered to be found on a west coast road trip.
From Steinbeck to Kerouac, and the best road trip books, you too can be transformed by finding adventure on the open road of the American West.
I first set out for a solo multi-month road trip in 2013 and it was so great that I did it again in 2015 with my girlfriend before we continued our drive south of the border, and I continue to take LONG road trips whenever possible, including a cross-country road trip, and others halfway across.
All the photos featured below were taken by me during these trips, most of which were featured on my Instagram account (be sure to follow along).
So get ready to quit your job, pack your car, and set out on an amazing west coast USA road trip. I promise your life will never be the same.
You'll see some of the most breathtaking sights ever, make memories that will last a lifetime, and even uncover a few unexpected surprises…
Many months and thousands of miles later and these 49 places are among those that stood out the most to me on my own west coast USA road trip…
Don't forget to check out my more comprehensive road trip planning guide for turning trips like this into reality.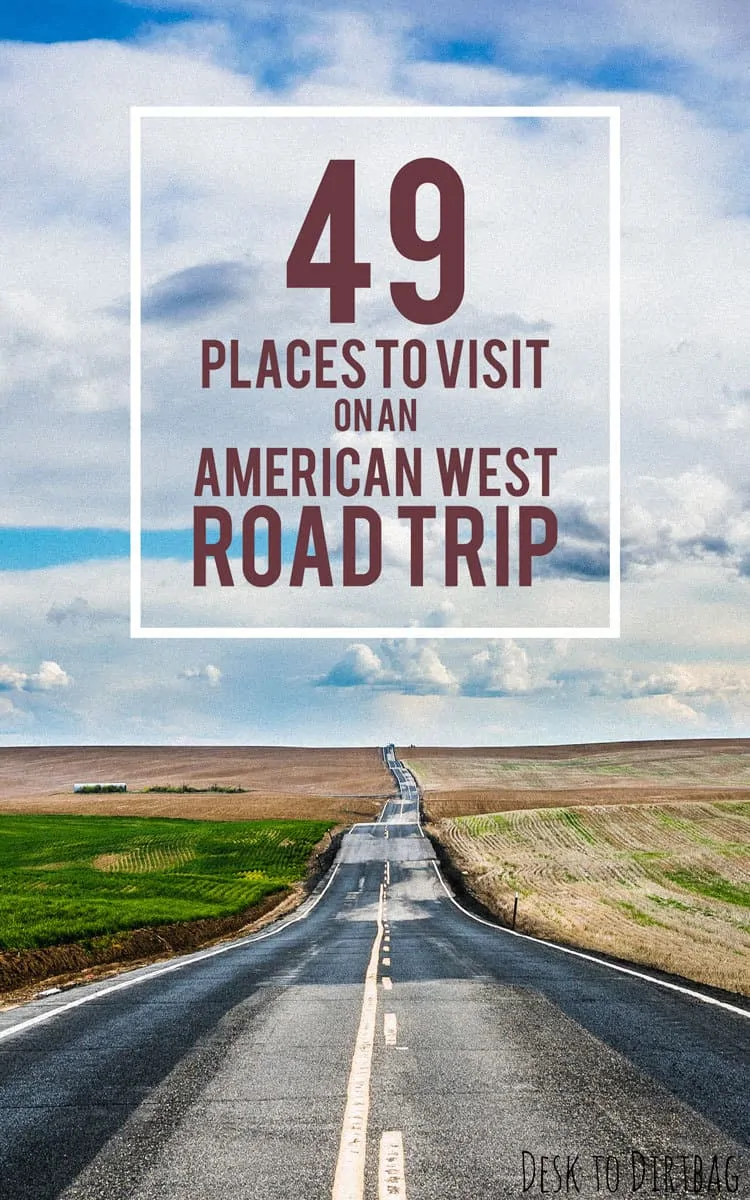 West Coast USA Road Trip Map
Here's the west coast road trip map that we will be following on this journey, which explores the highlights of the west coast and the American Southwest. Any trip will feature some compromises and missed opportunities, so don't expect absolutely everything here, but it will be pretty close. 🙂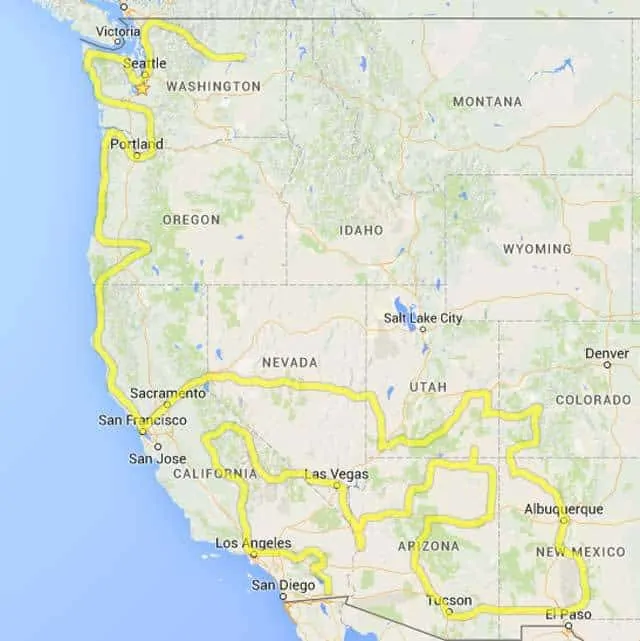 1. Drive the Flatlands of Eastern Washington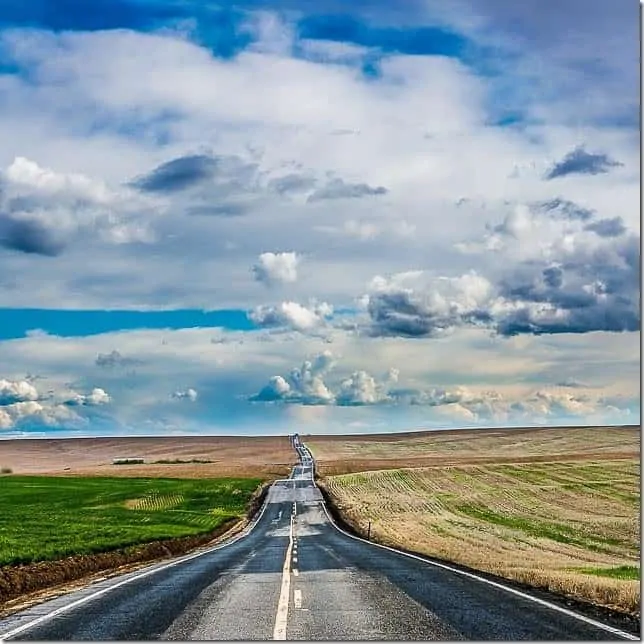 The first stop on our west coast USA road trip itinerary is in the northwest corner of the country.
Washington State isn't all rain, trees, and mountains!
It has two distinct halves and the eastern half is where all the famous wine and apples are from. Be sure to visit Grand Coulee, Soap Lake, and the Aplets and Cotlets factory.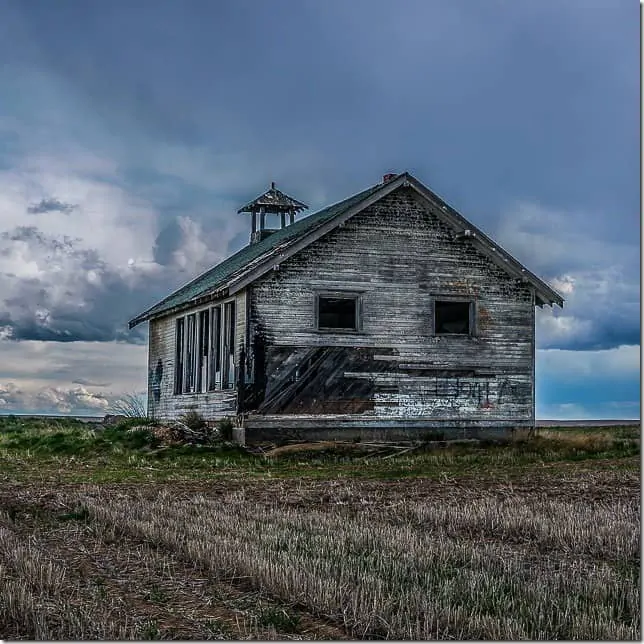 2. Visit the American Alps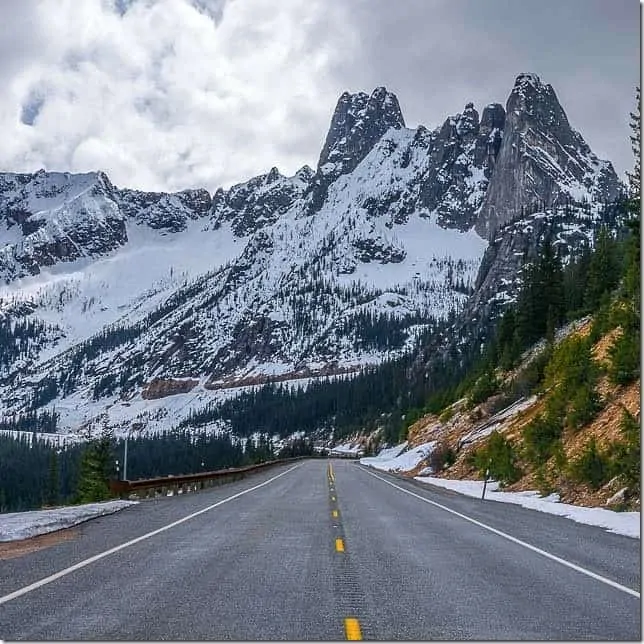 Driving along the North Cascades Highway (SR 20) is sure to take your breath away, it is one of the most beautiful roads I've ever driven.
The road winds through stunning mountains like the Liberty Bell Group pictured above.
Don't forget to explore the quaint towns of Leavenworth, a Bavarian-themed place, and Winthrop, in the wild west style.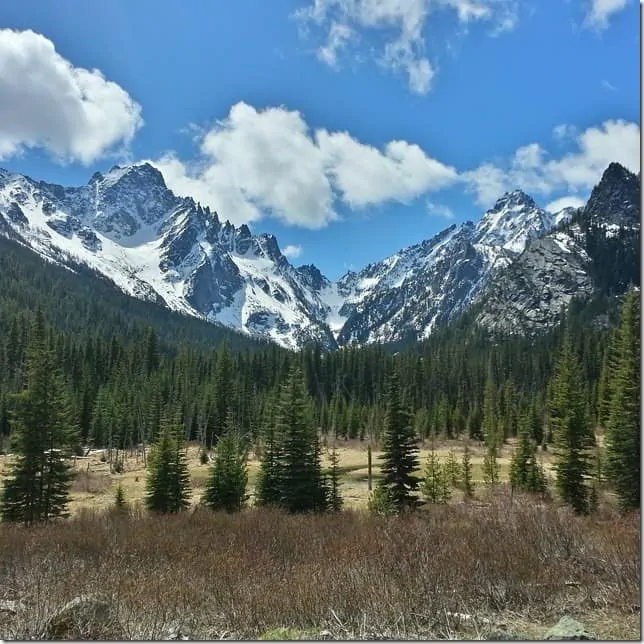 3. See the Skagit Valley Tulip Festival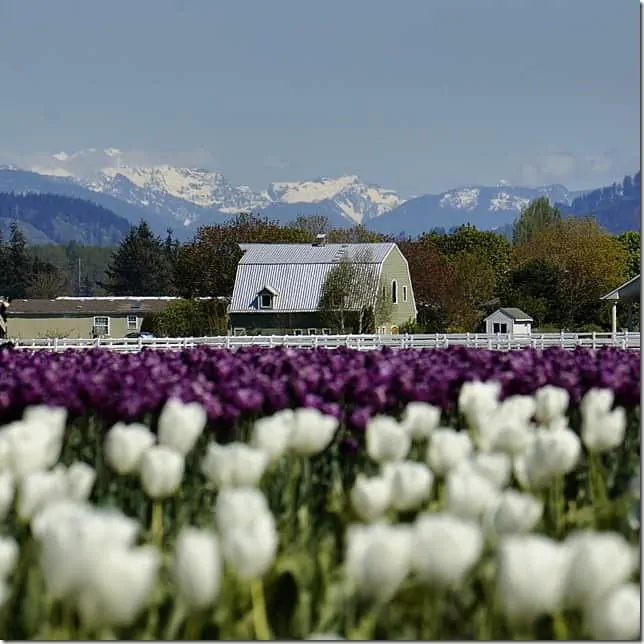 Brightly colored flowers as far as the eye can see, beneath spectacular snow-covered peaks.
The Skagit Valley Tulip Festival happens annually through the month of April and is a west coast road trip must-see if your schedule aligns.
4. Stand Below Deception Pass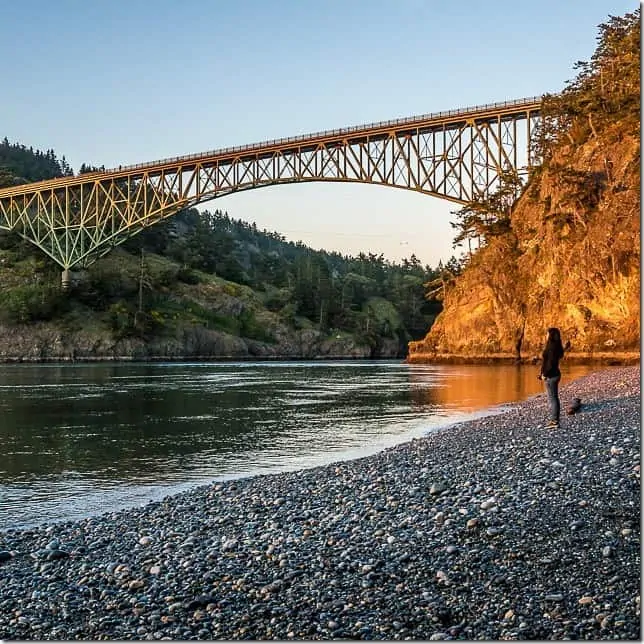 This iconic bridge is on the National Register of Historic Places and is known for its dangerous and swift currents.
Deception Pass State Park is also Washington's most visited park with 2 million visitors per year.
5. Explore the Weird Side of Seattle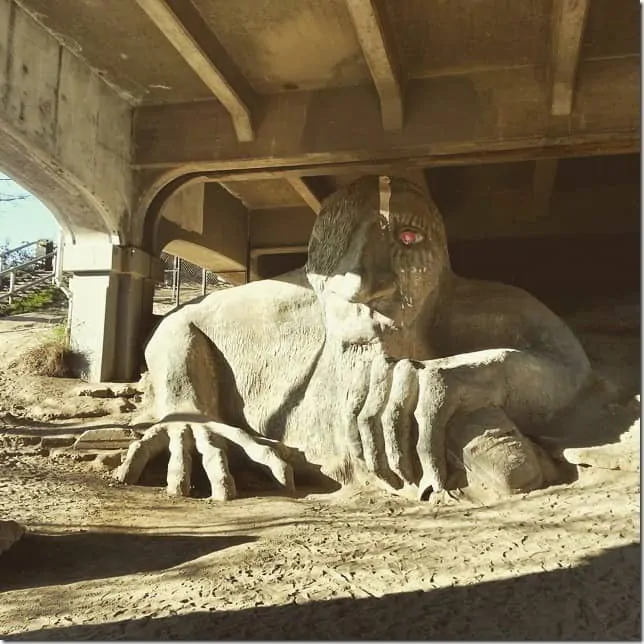 Seattle will always be my home. From the troll under the Fremont Bridge to the grossly fascinating gum wall, there is much to see in Seattle.
Don't forget to check out the more traditional tourist attractions like the Space Needle, Pike Place Market, EMP Musuem, or even swing by the former house of legendary rocker Kurt Cobain.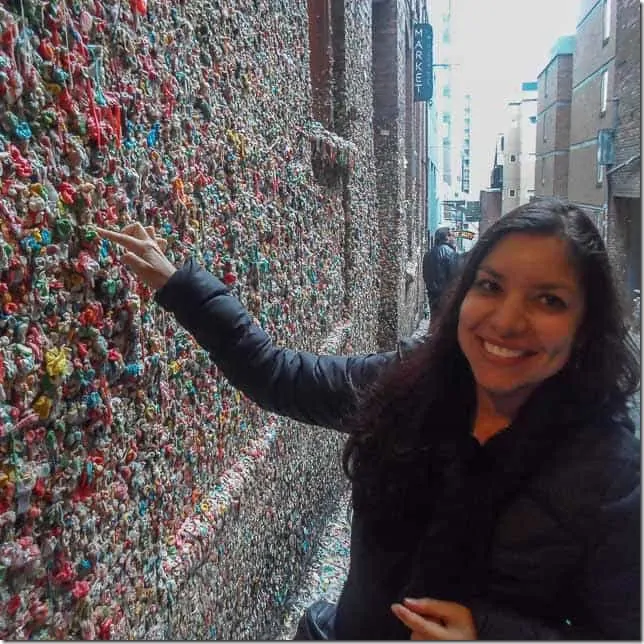 Grab a cup of coffee from Caffe Vita, some Beecher's Flagship Cheese, and take in the view from Queen Anne's Kerry Park.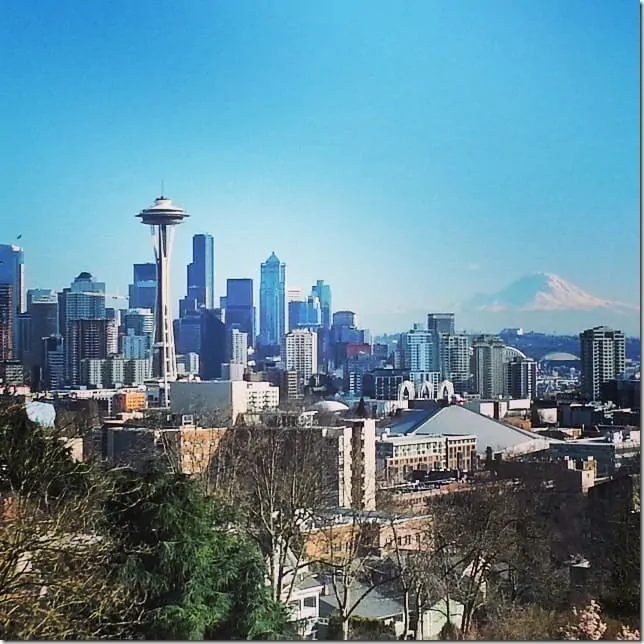 6. Take a Ferry Across the Sound
Don't miss the chance to take your road trip over the water with a ferry ride to the Olympic Peninsula via Bremerton or Bainbridge Island.
It offers stunning views of Seattle and you may even have the chance to see harbor porpoises or seals splashing beside the boat.
7. Visit the Hall of Mosses
Take a drive around the Olympic Peninsula, home to Olympic National Park, and wander through the Hoh Rain Forest, one of the largest temperate rain forests in the United States.
If you're feeling extra adventurous, you can hike deep into the heart of the park and climb Mount Olympus.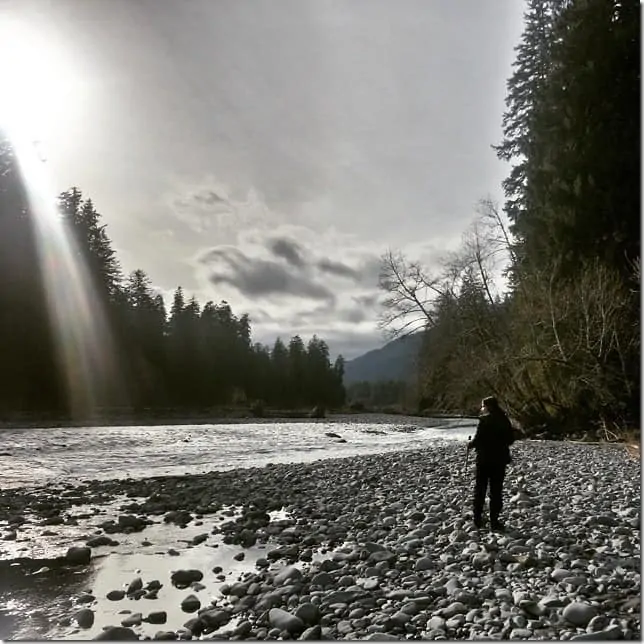 8. Camp Next to the Roar of the Pacific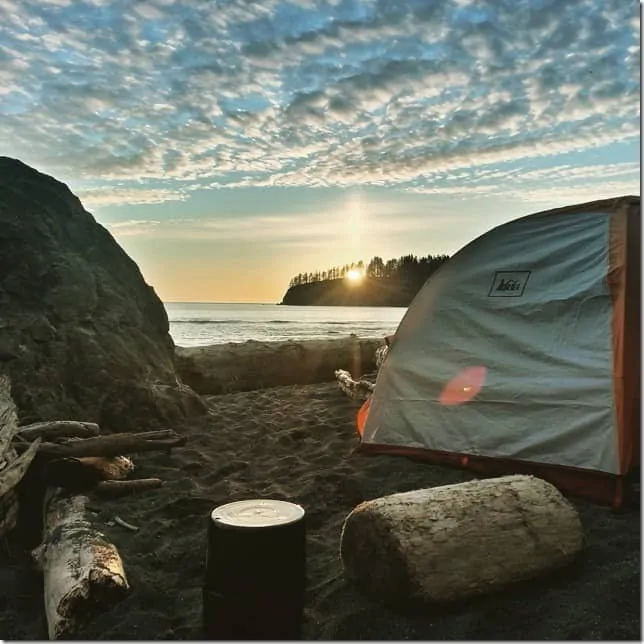 Much of Washington's Pacific Coast is protected thanks to Olympic National Park, so don't miss your chance to pitch your tent on a wild beach like Third Beach.
If you aren't up for hiking into camp, you can always visit Kalaloch Beach or one of the many other more accessible beach locations.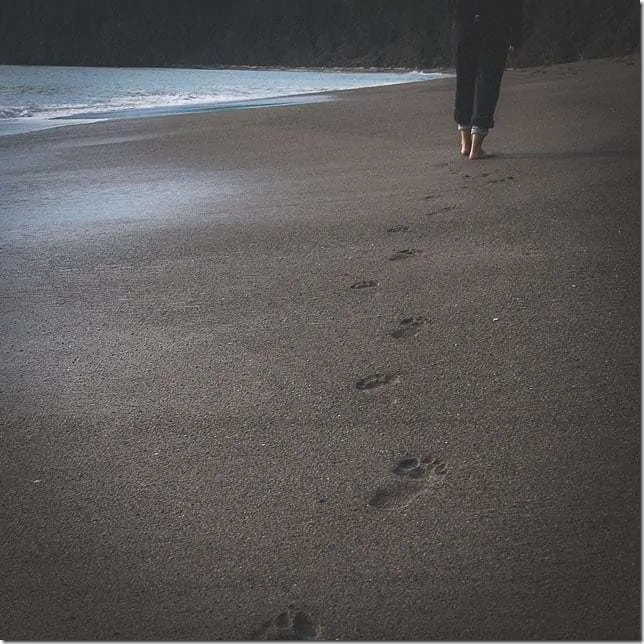 9. Don't Miss Paradise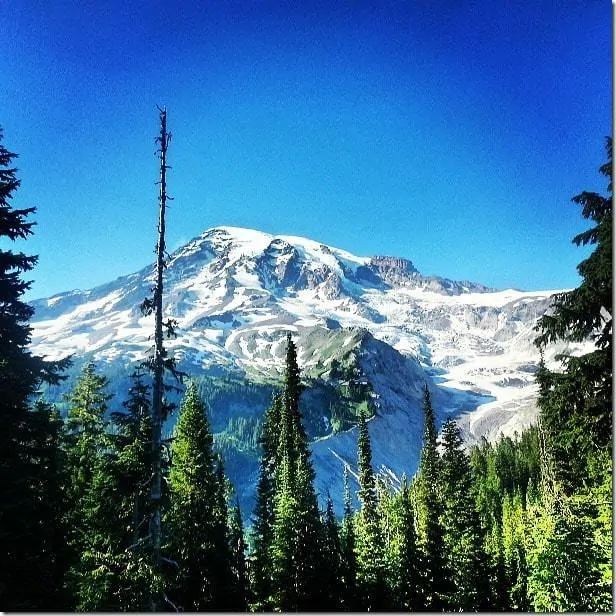 Mount Rainier is probably the most beautiful mountain in the continental United States.
It may not officially be the highest mountain in the Continental USA, but it is certainly the most breathtaking.
Take the drive up to Paradise and explore the lush meadows as you peer up the slopes of this formidable peak. Maybe even consider climbing Mount Rainier?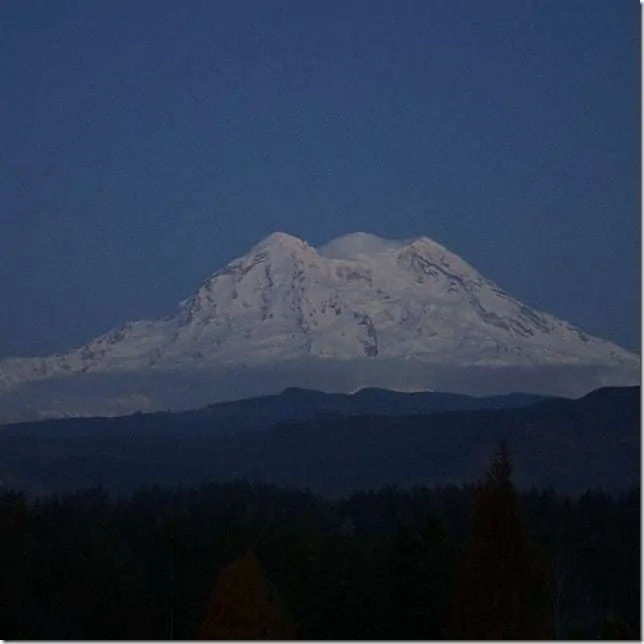 10. See the Power of a Volcano First Hand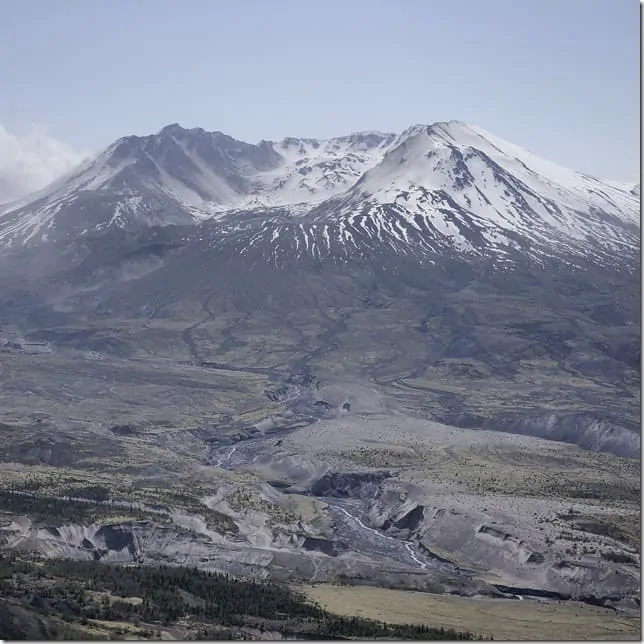 After taking in the beauty of Paradise, continue south to Mount Saint Helens to fully appreciate the destructive potential of Rainier.
Mount Saint Helens blew in 1980, more than 30 years ago, but you can still see the devastating impact it had on the area.
11. Go Waterfall Hunting along the Columbia River Gorge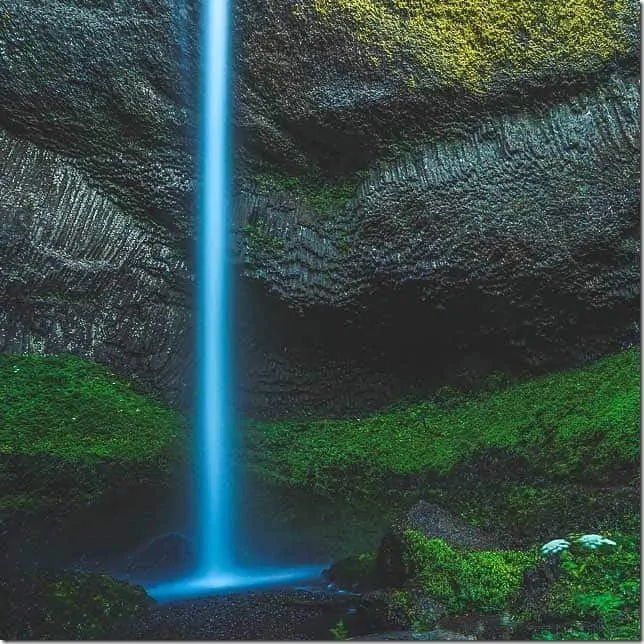 Cruising south into Oregon, be sure to explore along the length of the Columbia River Gorge with its numerous waterfalls like Multnomah or Latourell.
While you're in the area don't forget to stop for a cold brew at McMenamin's Edgefield in Troutdale and grab a bite to eat at Tad's Chicken and Dumplings.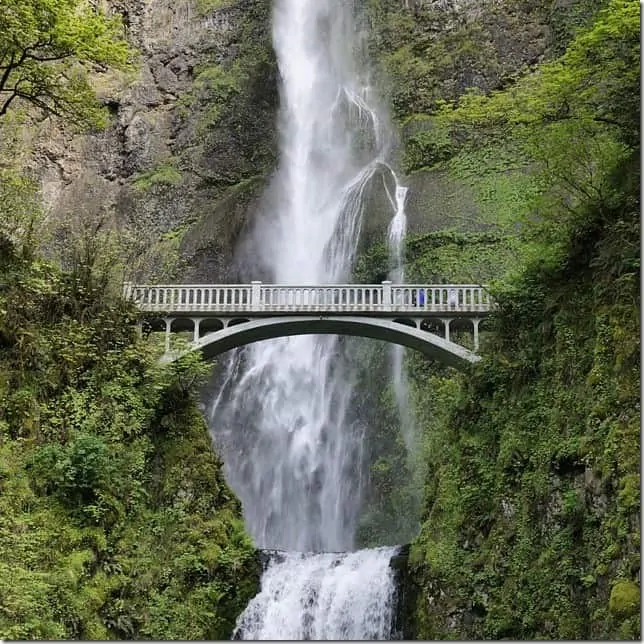 You can also swing by Mount Hood, another incredible volcanic peak and see the lodge where The Shining exterior was set.
12. Drive Along the Iconic Highway 101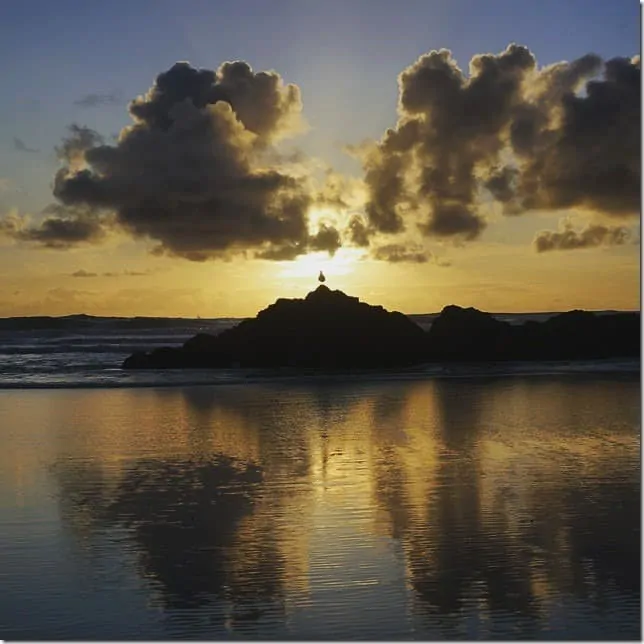 Passing through Portland (don't miss Stumptown Coffee, Voodoo Doughnuts, and Powell's City of Books!) you'll arrive in Astoria at the mouth of the mighty Columbia River.
From there head south along the length of the coast stopping at quaint little towns and enjoying the stunning scenery.
Don't miss out on Haystack Rock near Cannon Beach, or the Devil's Churn and Thor's Well near Waldport.
13. Gaze into the Dazzling Blue Waters of Crater Lake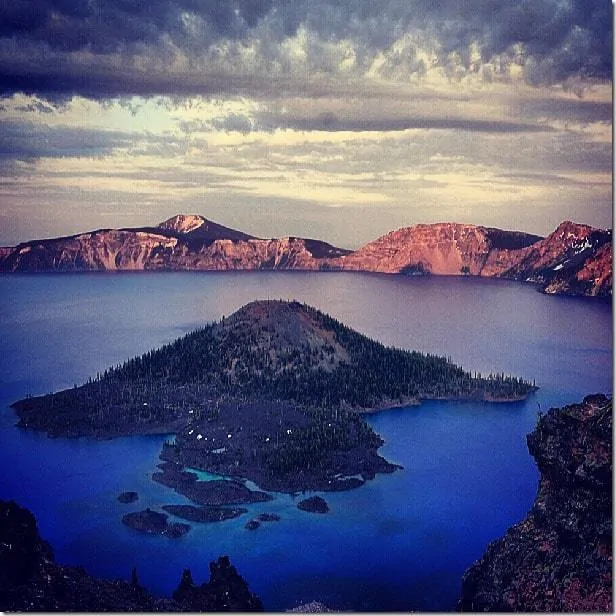 Cut inland back toward the Cascades so you don't miss the incredible Crater Lake National Park.
Crater Lake is truly one of the most impressive lakes you will see with a blue color that defies description.
This ancient volcano collapsed and filled with water, forming the deepest lake in the United States.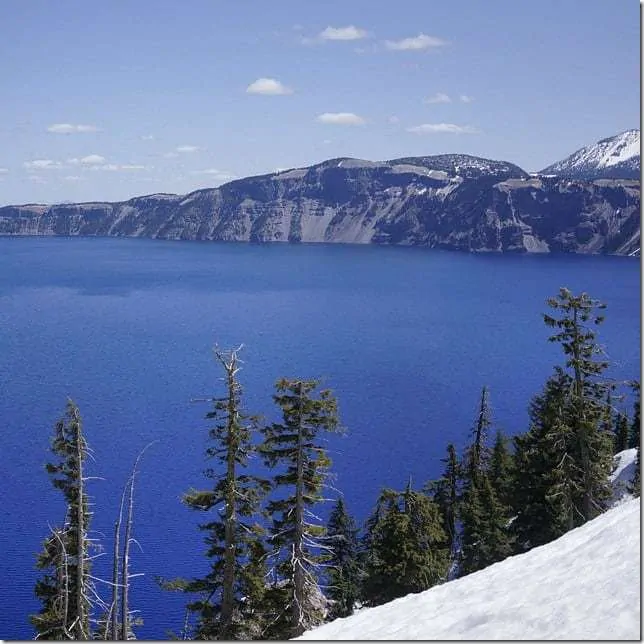 14. Hug a Towering Redwood Tree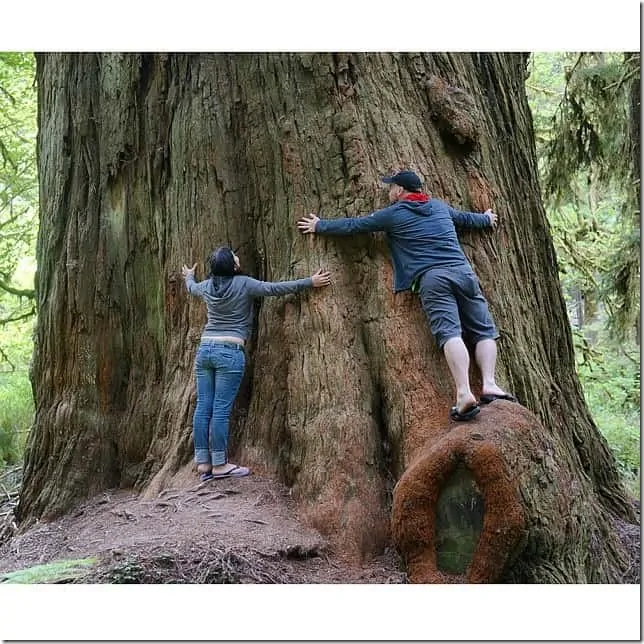 Wind your way back toward the coast through Grants Pass in order to reach California.
Driving through the Redwood National and State Parks (a patchwork series or parks along the coast) is an experience you won't soon forget.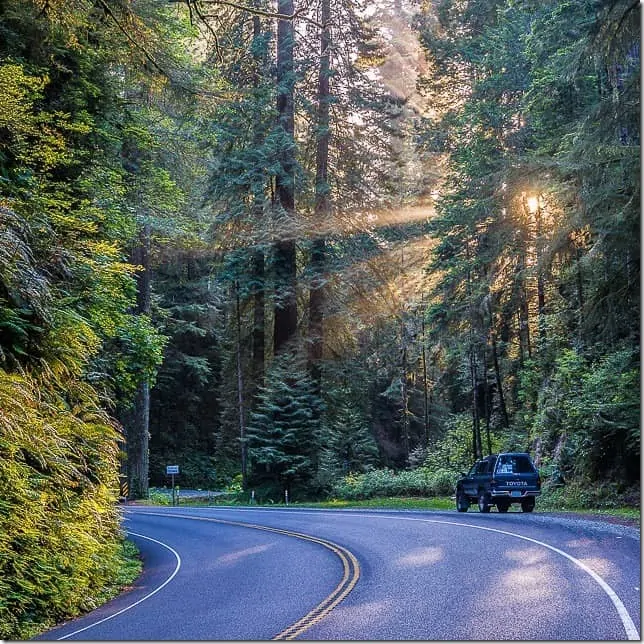 15. Drive Highway 1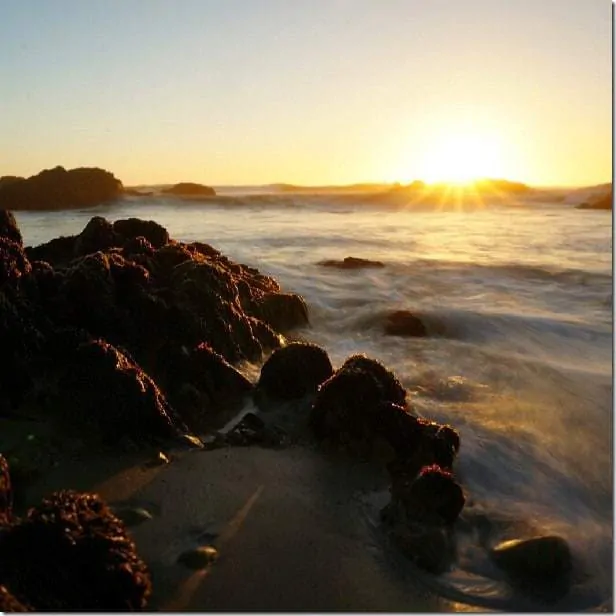 South of Eureka, this Scenic Highway snakes along the winding coast as it takes you to San Francisco, and is easily one of the most iconic California road trips.
Stop and enjoy a sunset or three or four as you enjoy the rugged Northern California Coast.
16. Cross the Golden Gate Bridge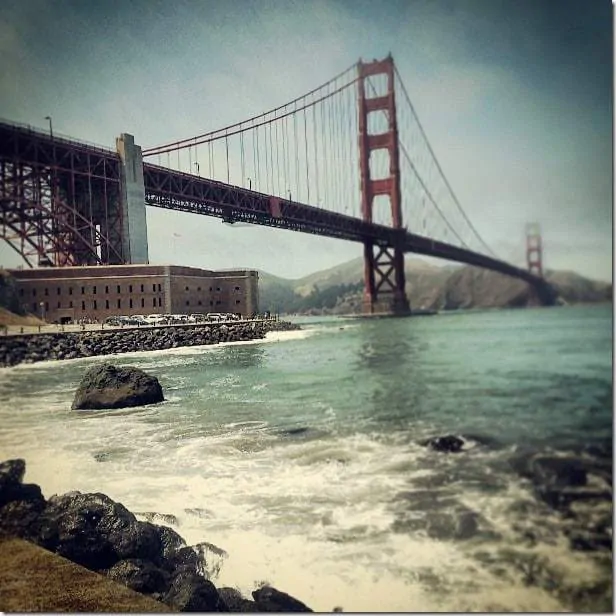 Certainly one of the most recognizable bridges in the United States, be sure to finish off your drive of the coast by cruising through San Francisco.
Enjoy Fisherman's Wharf and perhaps swing through Silicon Valley while you're in the area.
17. Drive the Loneliest Road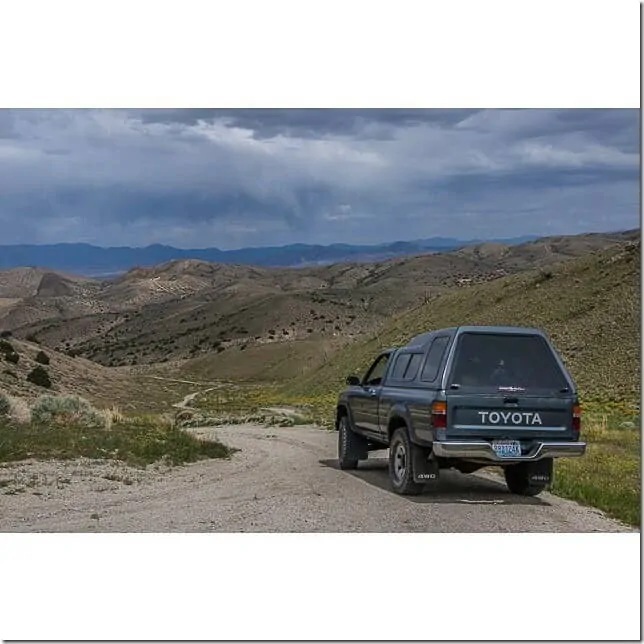 Cut across California in the direction of Reno (don't forget to explore Lake Tahoe!) so you can drive across the Loneliest Road in America (Highway 50).
This road is certainly one of the most isolated and remote stretches of asphalt you will encounter (it felt more wild and remote than Alaska) which crosses numerous desert basins and numerous high mountain passes.
A spectacular drive that will make you appreciate the diversity of Nevada.
18. Explore Towering Sand Dunes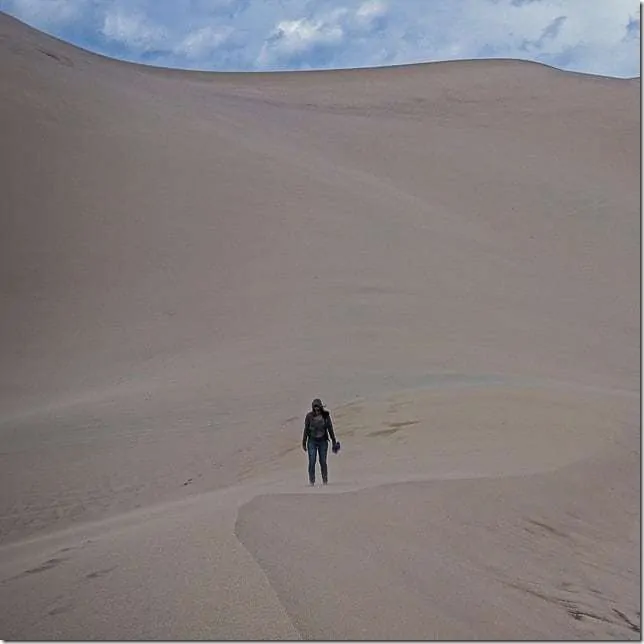 Sand Mountain lies along Highway 50 and is a two-mile-long, 600-foot high sand dune.
If you're quiet, you may even be able to hear it sing as the wind blows the sand across the surface.
It is one of the few singing sand dunes in the US. We arrived in the midst of a sandstorm.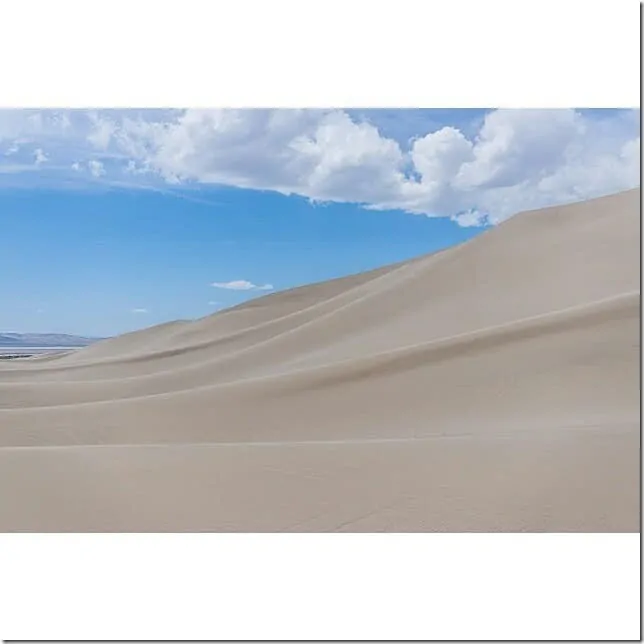 19. Visit the Great Basin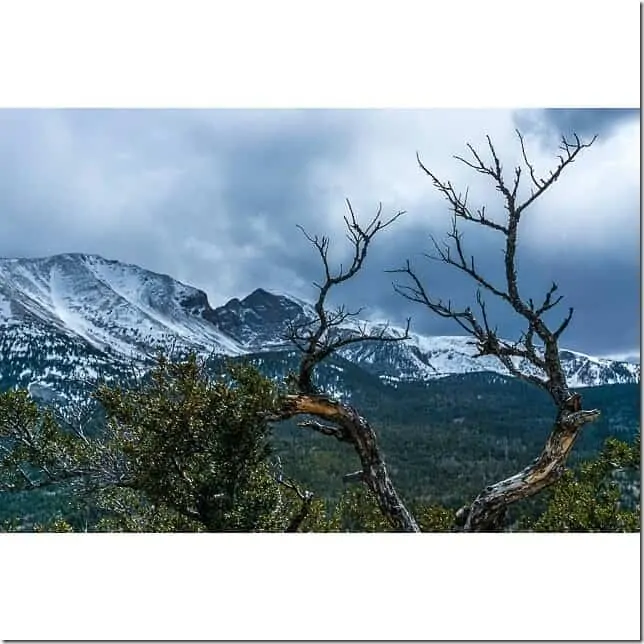 You can drive up to 10,000 feet in Great Basin National Park, one of the frequently overlooked National Parks within the US.
Here you will see towering snowcapped mountains and ancient bristlecone pines, the oldest known organisms on the planet.
20. Tour the Depths of the Lehman Caves
Also within Great Basin National Park, you can tour the depths of the intriguing Lehman Caves with a park service guide who will bring the fascinating history of this natural feature to life.
21. Stand Before the Watchman and Virgin River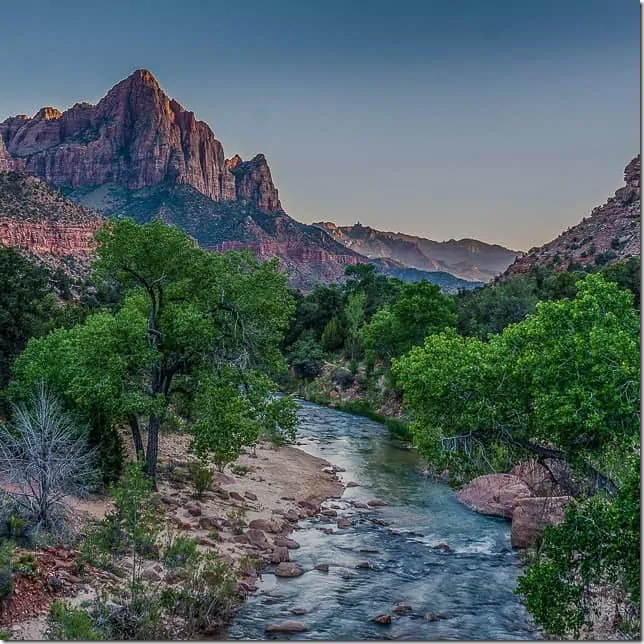 After crossing Utah, you'll want to beeline south toward Zion National Park, truly one of the most incredible parks in the country that will have you cranking your head in all directions.
Be sure to catch the sun setting on the Watchman, a truly majestic sight.
Explore the high country, hike up to Angel's Landing, or hike upstream into the Narrows.
You could spend a lifetime exploring this park. I highly recommend doing the Trans-Zion Trail—hiking from Kolob Canyon and all the way across the park.
Read More: Best Hikes in Zion National Park
22. See the Glow of the Hoodoos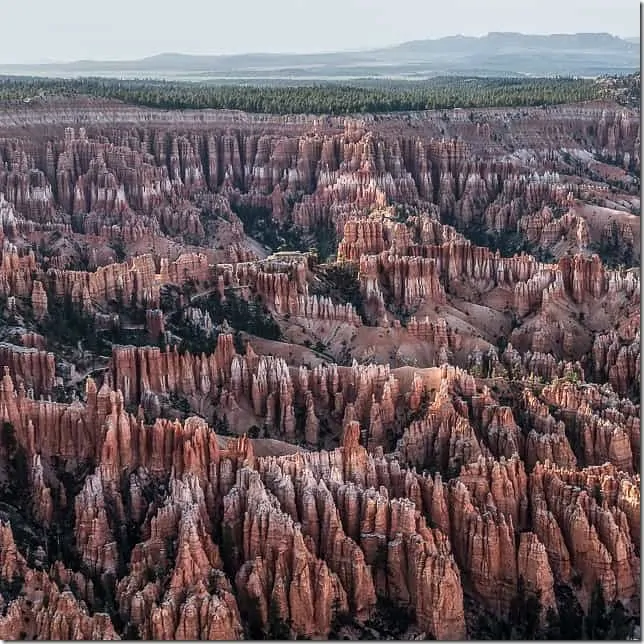 Continuing east you'll reach Bryce Canyon National Park… Southern Utah is a land of superlatives and Bryce Canyon is no exception, check out my guide to a Utah national park road trip for more details.
Hiking among the hoodoos will take your breath away.
Catching sunrise or sunset will make the hoodoos appear to glow from within. Not to be missed.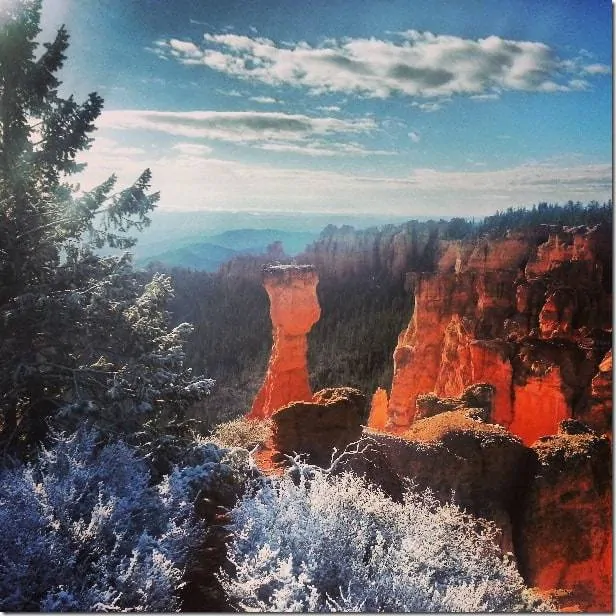 23. Shimmy Your Way through Slot Canyons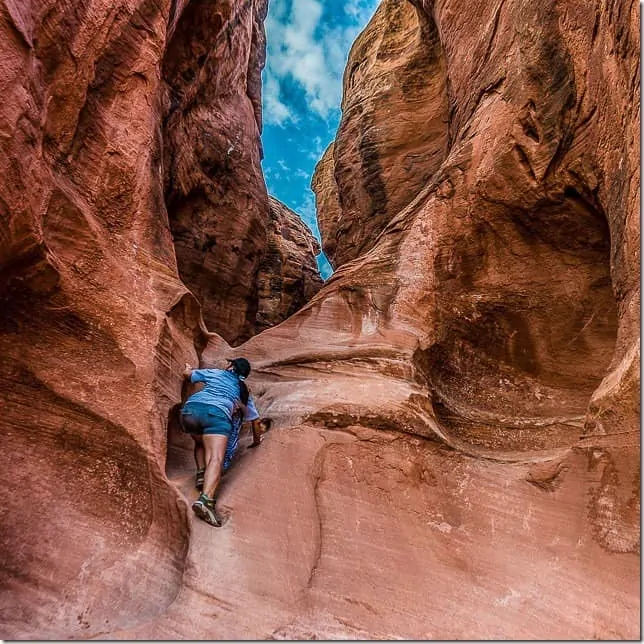 Grand Staircase Escalante is a hidden gem with lots to explore.
Outside the town of Escalante take a trip down the long dirt road known as Hole in the Rock, where you will find slot canyons like Spooky and Peekaboo Gulch.
If you're up for a little more hiking be sure to head down Coyote Gulch, one of my favorite backpacking trips of all time, where you can watch a river emerge from nothing and carve out magnificent canyon walls.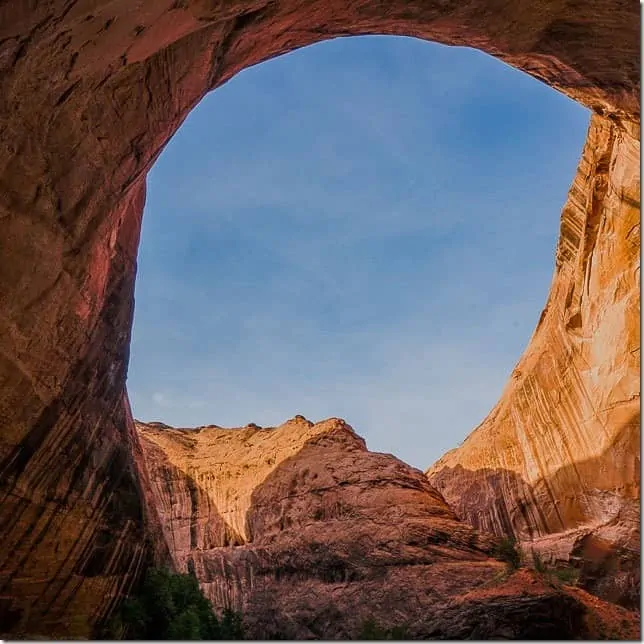 24. Gawk at Incredible Arches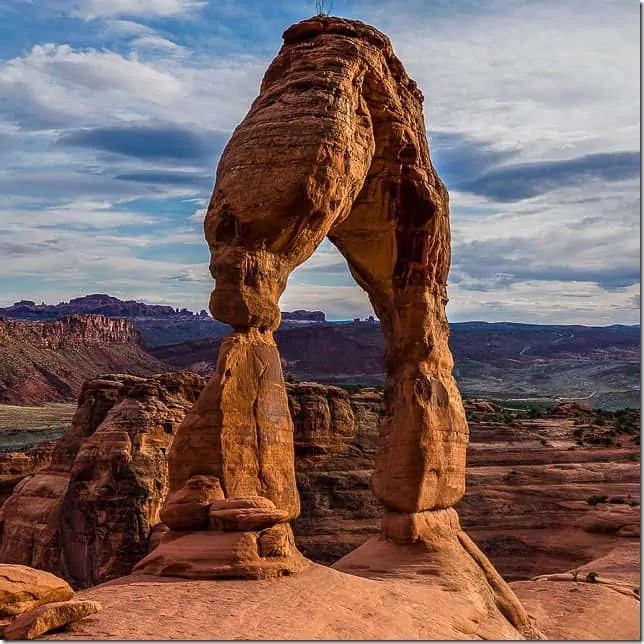 Leaving Grand Staircase you'll drive along Highway 12, one of the most scenic drives you'll find, continue up and over Capitol Reef National Park before arriving at Arches National Park.
I actually passed up hiking to Delicate Arch the first time I visited because it was the touristy thing to do. You must visit Delicate Arch, it is absolutely worth it.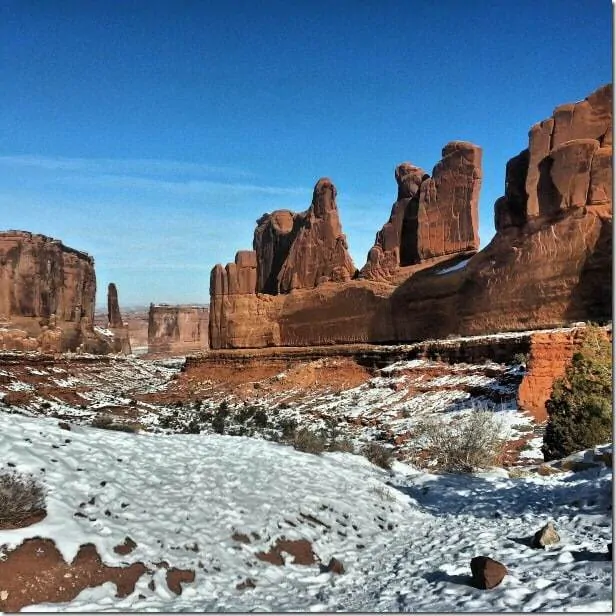 25. Find Adventure in Moab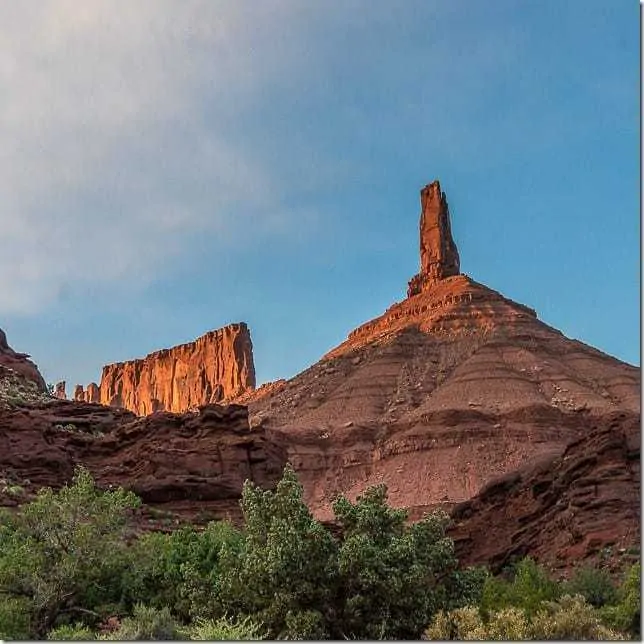 Moab is a small town that will always hold a big place in my heart.
Located just outside of Arches, it makes a great home base for adventure from hiking, climbing, mountain biking and more.
Camp along the Colorado River at the numerous sites, or head up to visit some of the incredible desert towers like Castleton or Fisher.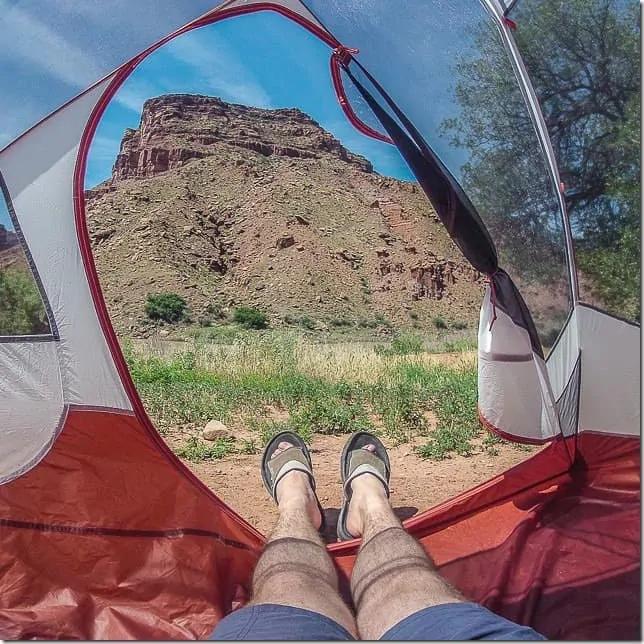 Don't forget to grab a breakfast burrito from the Love Muffin Café.
26. Explore the Maze-Like Canyonlands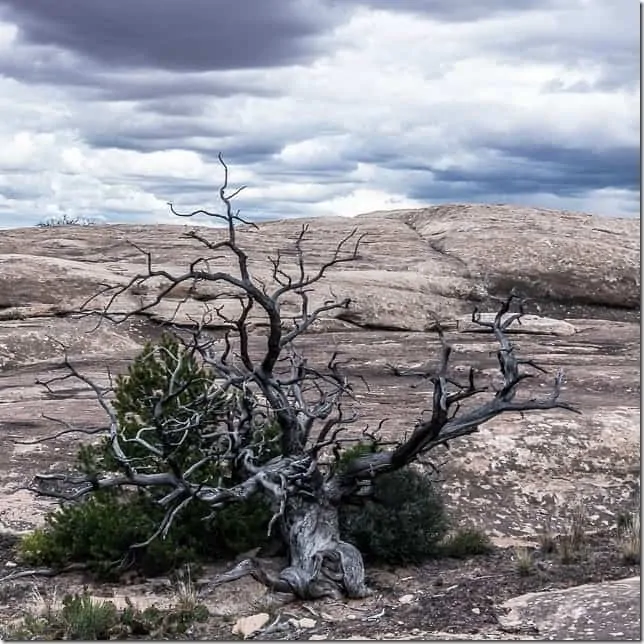 Both the north and south entrances of Canyonlands National Park offer amazing things to explore.
Above all, be sure to break away from the road and hike among the maze-like features, bobbing and weaving through the alien landscape.
If you're feeling adventurous, and with an off-road vehicle, you can undertake the incredible White Rim Trail.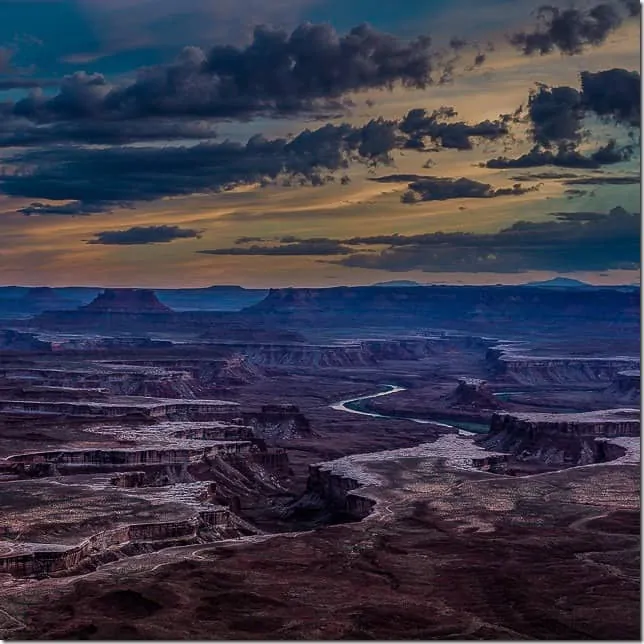 Honestly, southern Utah is like paradise if you love nature, since there is so much to see and do here within a relatively small geographic area.
Read More: Utah National Park Road Trip
27. Stand Along the Black Canyon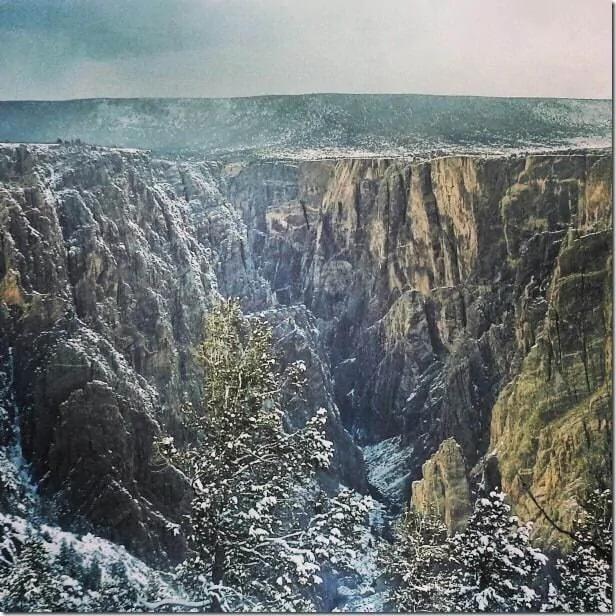 After making your way through Utah, you'll jet up into the SW corner of Colorado and make your way toward Black Canyon of the Gunnison National Park near Montrose, Colorado.
The name of the canyon is due to the fact that some portions of the canyon receive only 30 minutes of sunlight per day.
The Grand Canyon may be wide, but the Black Canyon is exceptionally steep and narrow.
28. Drive the Million Dollar Highway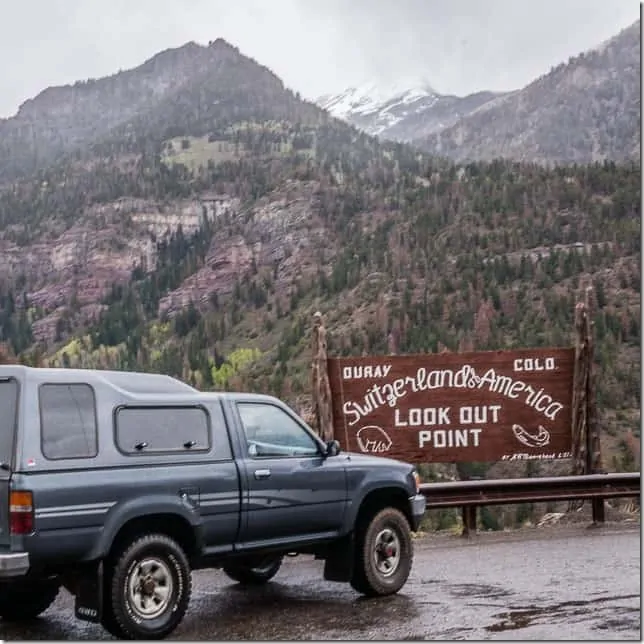 Heading south from the Black Canyon, you'll run into Ouray where the so-called Million Dollar Highway (US 550) begins as it winds through the San Juan Mountains to Silverton.
The climb up to Red Mountain Pass at 11,018 is open year-round, and is a particularly amazing drive as you wind your way around hairpin turns with steep plummets into the abyss.
The road even features avalanche chutes over the road to prevent it from being blocked. This is one of those that I consider the most scenic drives in America.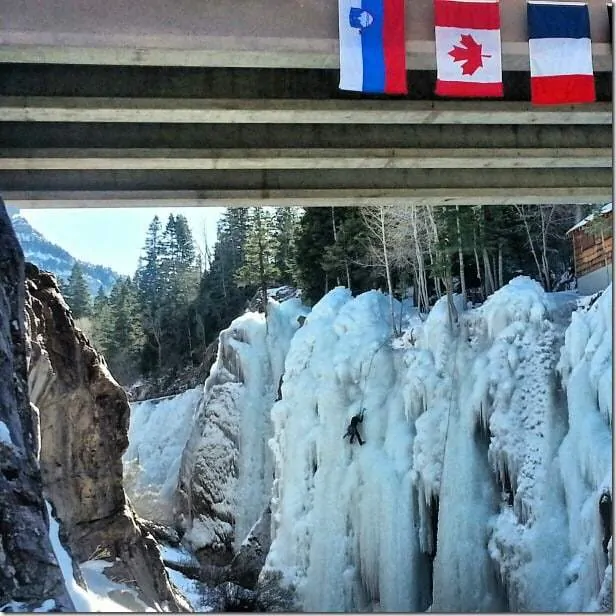 If you're particularly adventurous, you can also try your hand at ice climbing in Ouray, where I lived for one winter doing laps in the ice park every day.
29. Visit the Cliff Dwellings at Mesa Verde
Mesa Verde National Park protects some of the best-preserved Ancestral Puebloan archeological sites in the US where you can see these amazing dwellings tucked below the lip of various cliffs that were built from 650 AD and inhabited until 1285 when they were abandoned.
30. See Shiprock Rise from Nothing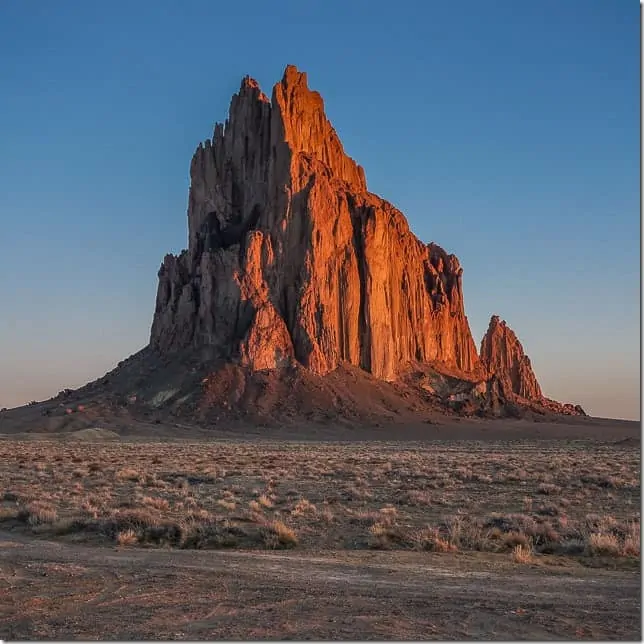 Continuing south you will cross the border of New Mexico and quickly see Shiprock rise out of the flatlands surrounding it.
Indeed, it looks like a ship, frozen in place as it once floated through this landscape. It is a holy and protected place among the local tribes.
31. Walk Among the Ruins of a Great Civilization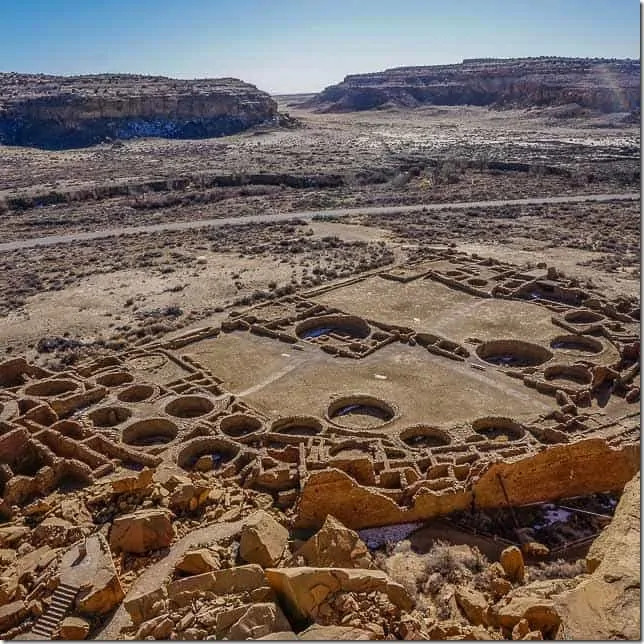 When you think of ancient ruins, most people immediately think of Greece, Rome, or perhaps Mexico, while forgetting about the ancient civilizations that once inhabited this land.
Like Mesa Verde, you should make it a point to visit the incredible Chaco Canyon ruins.
You'll have to manage a long and rutted dirt road, but it's worth it. Chaco Culture National Historic Park preserves the most sweeping collection of ancient ruins north of Mexico.
32. Put Your Feet in the Whitest of Sand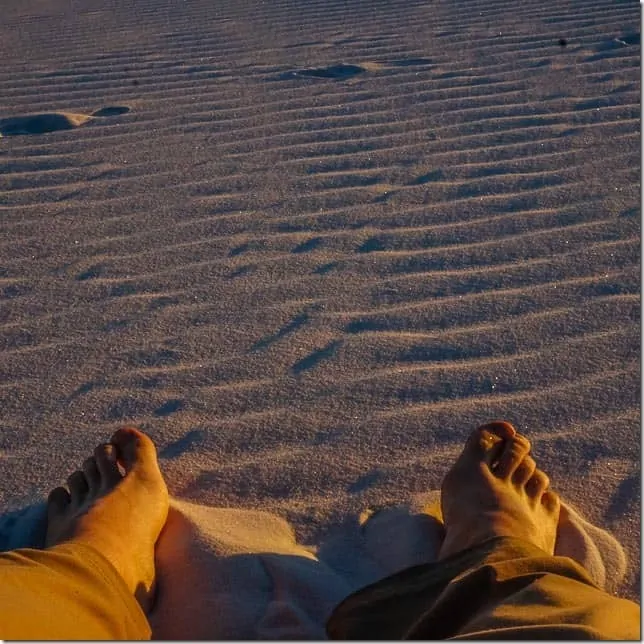 Make a stop in Albuquerque as you make your way into New Mexico, and take a tour of all the famous locations from Breaking Bad.
Near El Paso, you will come across White Sands National Monument, a breathtaking series of sand dunes that are white as snow. Don't forget that Roswell is nearby…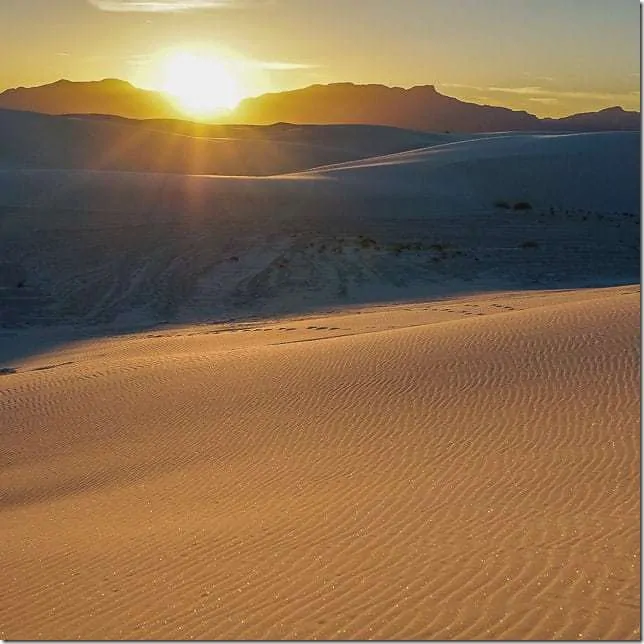 Be sure to try both the red and green chile sauce while in New Mexico as well!
33. Wander Among the Saguaros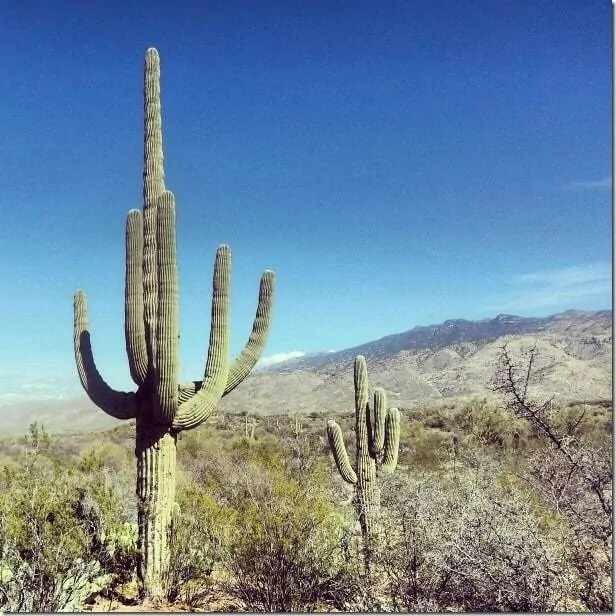 Crossing west into Arizona you can make a stop at the touristy but interesting town of Tombstone before continuing on to Saguaro National Park outside of Tucson.
The saguaros are a stunning sight to behold with their human-like arms and tremendous height. The tallest saguaro can be found in Maricopa County and stands at 45 feet tall!
34. Drive Along the Superstitions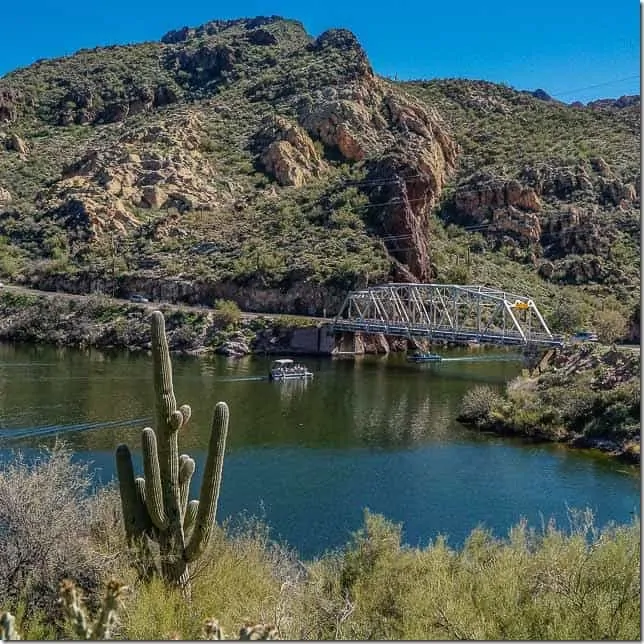 Just outside of Phoenix, be sure to detour to drive beside the Superstition Mountains along SR 88, a beautiful desert drive.
Be sure to stop for some prickly pear ice cream, perhaps in Tortilla Flat.
35. Explore the Magic of Sedona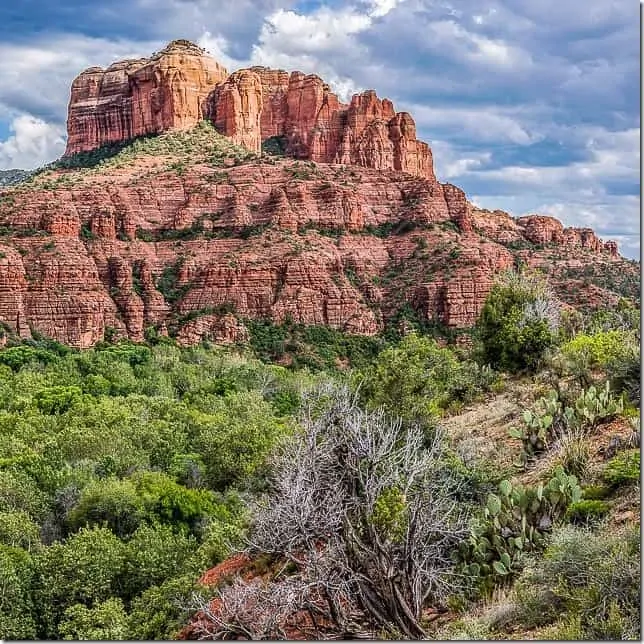 Backtrack and head north out of Phoenix toward Flagstaff, where you'll exit for Sedona.
Another iconic destination in Arizona, Sedona is a magical place with stunning red rocks that rise all around and some of the most gorgeous drives you'll ever see.
Highway 89A either toward Jerome or continuing up through Flagstaff (or do both!) is a memorable and photogenic drive.
If you're up for a splurge, visit the delicious Elote Café in Sedona for some truly incredible cuisine.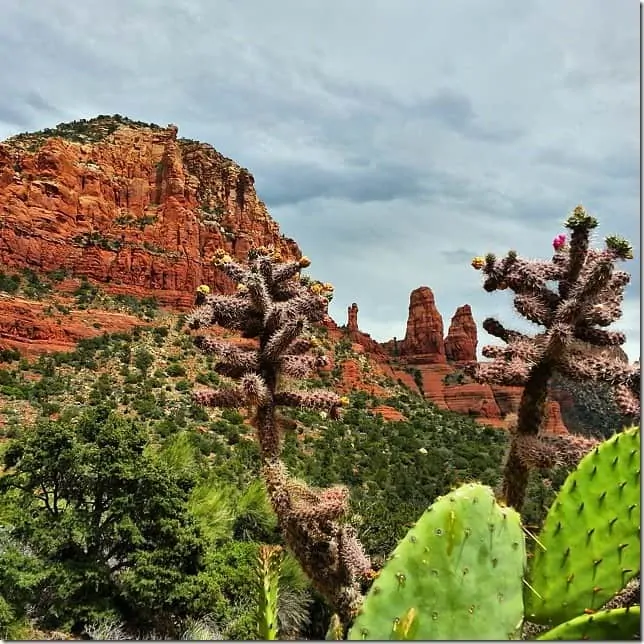 36. Drive Along Route 66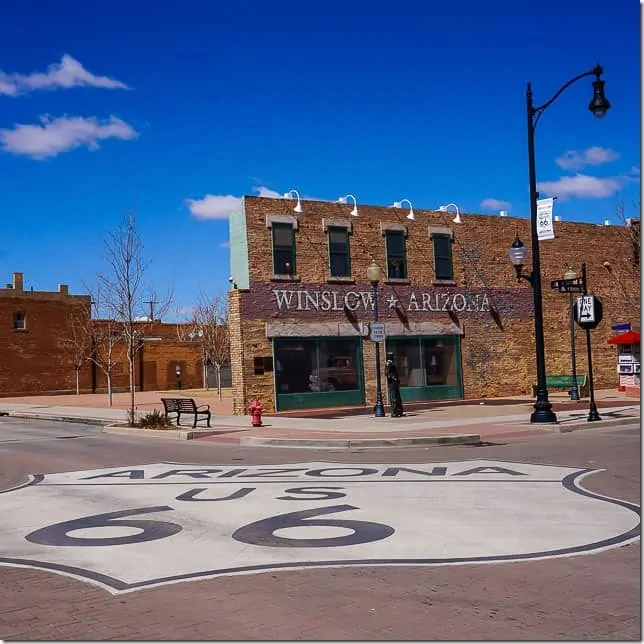 Heading east out of Flagstaff you will encounter the iconic Route 66—as synonymous with America as hamburgers and the Fourth of July.
This historic route was one of the originals among the US Highway System and ran from Chicago to Santa Monica.
This highway underwent a number of realignments and changes before ultimately being removed from the US Highway System in 1985.
You can still find original portions scattered through the US, including stretches through Arizona as you'll find in Winslow (also featured in that Eagles song "standin' on a corner in Winslow, Arizona…").
37. Explore the Painted Hills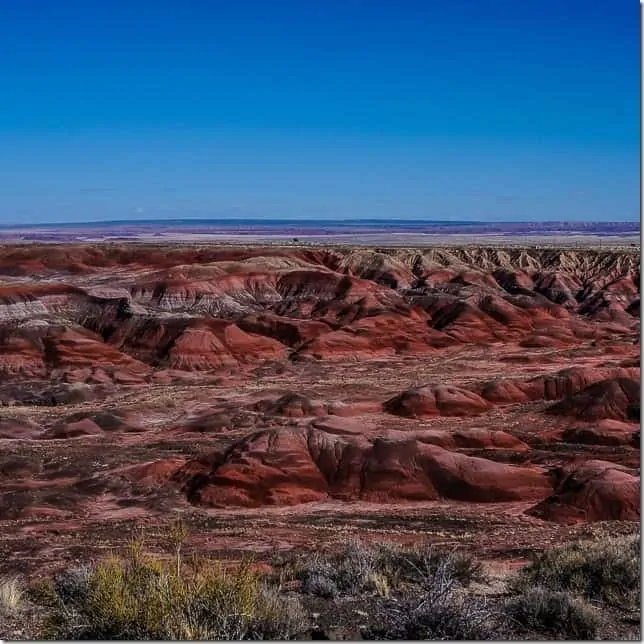 Continuing east back toward New Mexico you'll encounter Petrified Forest National Park, another one that you don't hear too much about, but which features the stunningly beautiful Painted Hills.
38. Venture through Navajo Nation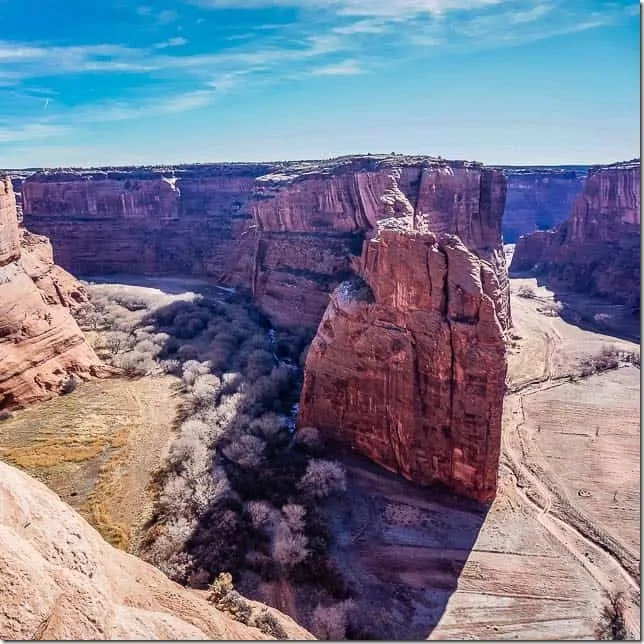 Before reaching the state line you'll want to turn off north toward Chinle, deep into the Navajo Nation, the largest land area retained by a US tribe and is managed as a sovereign Indian nation.
Just outside of Chinle you will come across Canyon de Chelly, another impressive canyon that still has local tribal members living within these walls.
If you haven't yet, you can visit the Four Corners monument which marks the intersection between Colorado, Utah, Arizona, and New Mexico.
39. Be Awed by Monument Valley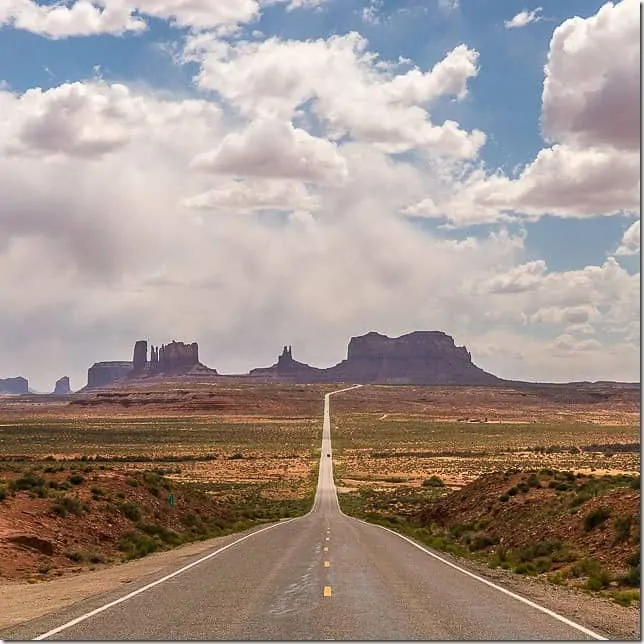 Along the Utah-Arizona border near Kayenta, you will find one of the most impressive sights on this journey in Monument Valley, where numerous monolithic rocks raise hundreds of feet above the plateau.
This famous place may be familiar to you from those old-time John Wayne movies.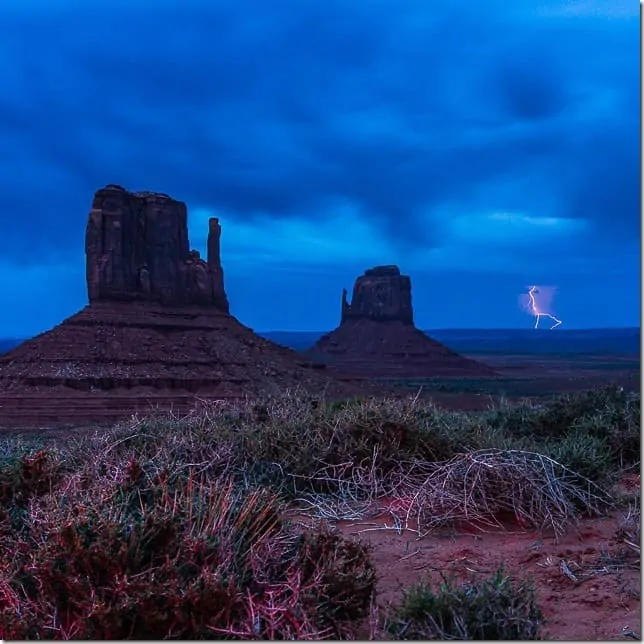 40. Stand Before Horseshoe Bend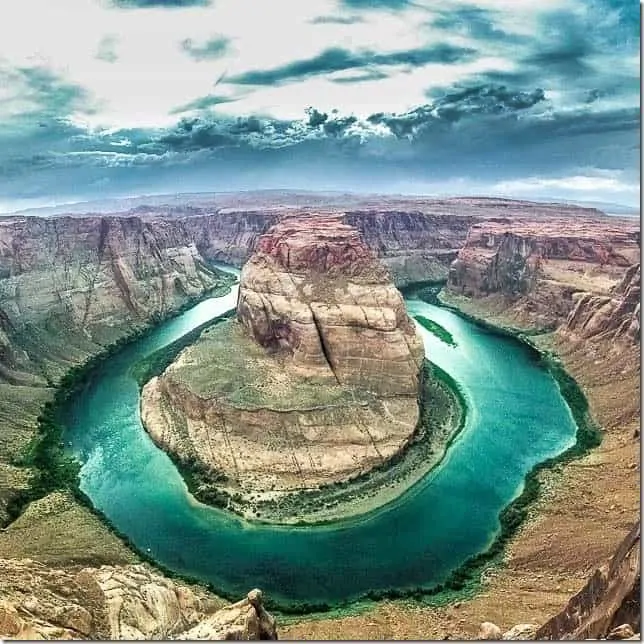 After Monument Valley, you'll backtrack toward Page, Arizona.
Here you will find the incredible Horseshoe Bend, where the Colorado River snakes its way through high canyon walls, almost cutting through the wall entirely.
Nearby you will also find the famous Wave and Antelope Canyon. The terrain through this part is just amazing.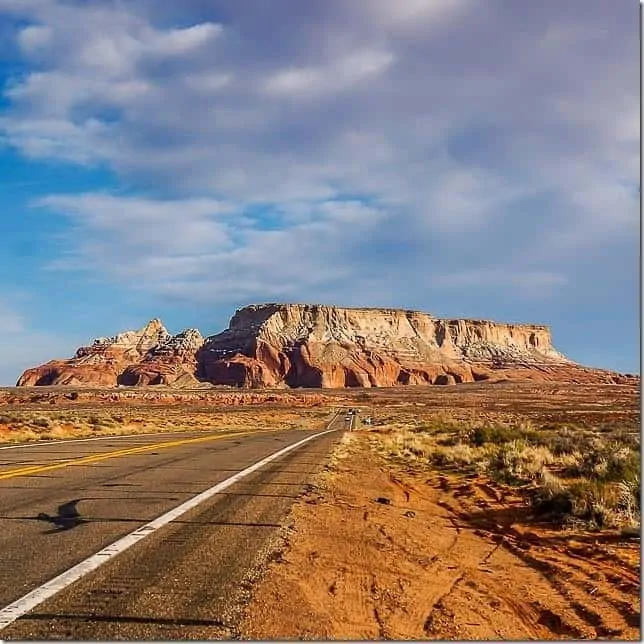 41. Soak Up the Grandest of Views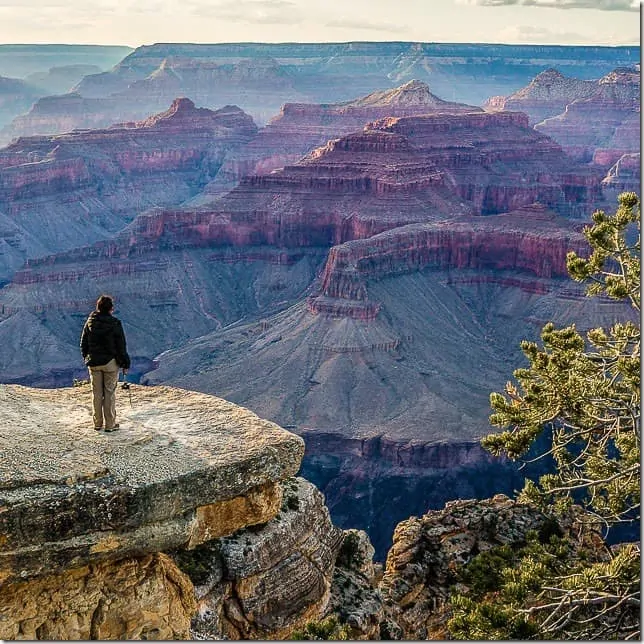 Yes, no road trip through Arizona would be complete without a visit to the Grand Canyon.
Be sure to be there for sunrise or sunset and soak up the mind-bogglingly large scale of this canyon that is truly in a class of its own.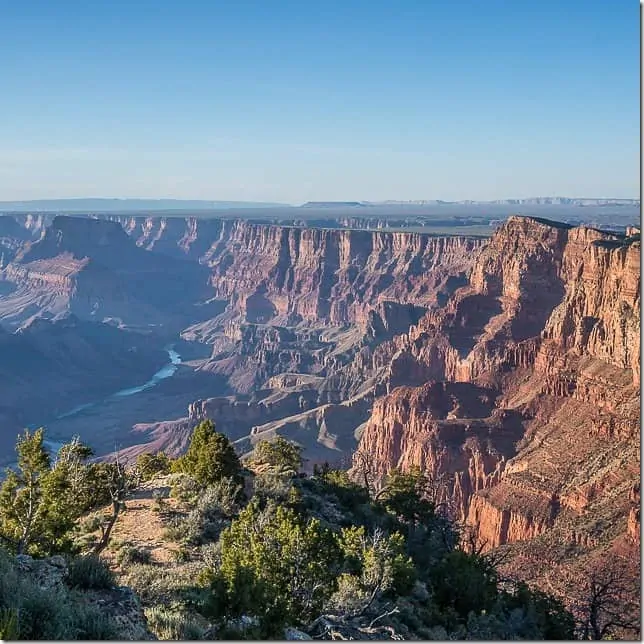 42. Watch the Sun Set over Lake Havasu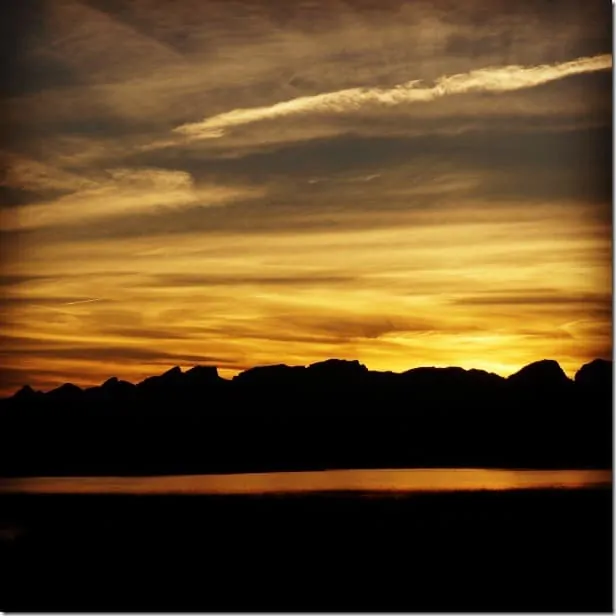 Heading west out of the Grand Canyon you will pass through Kingman, where you can detour to the south for a visit to Lake Havasu.
A nice place where you can camp for free on the ubiquitous BLM land and catch the stunning sunset over the lake.
43. Stare Down the Mighty Hoover Dam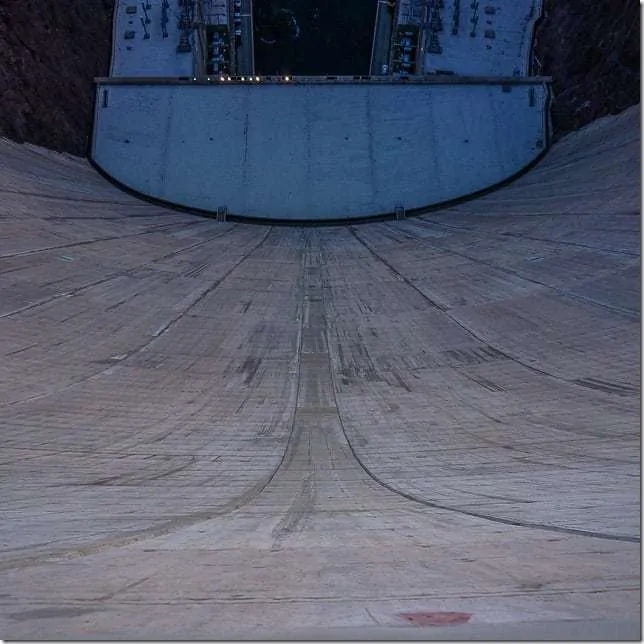 Heading back north through Laughlin (lots of places for casino camping here), right on the edge of Nevada, you'll make your way toward Las Vegas where you can make a break for the Hoover Dam nearby.
The Hoover Dam was crucial to taming the mighty Colorado River and will also give you an appreciation for both the ingenuity of engineers in manufacturing these incredible structures allowing cities to thrive in the desert, but also for the perilous predicament that the American West finds itself in regard to dwindling water supplies.
44. Explore the Red Rocks Beyond Las Vegas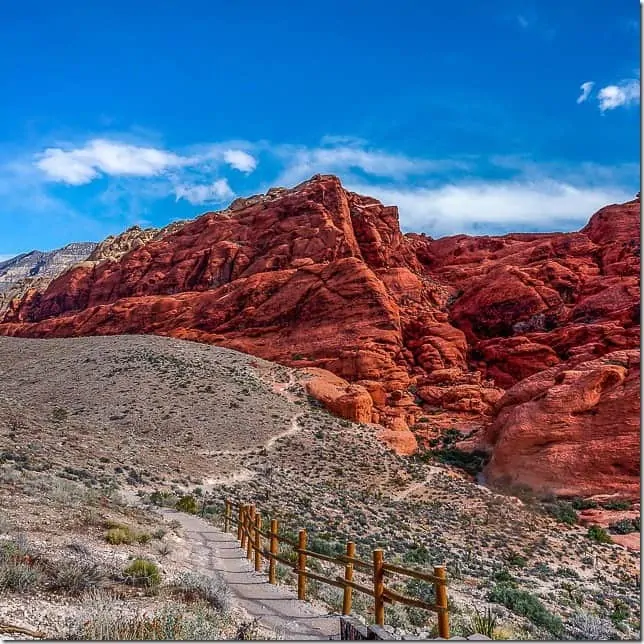 Las Vegas as an icon of global tourism, but beyond the Strip and Downtown (my preferred part), you will find many amazing places.
Spend some time in Red Rocks National Conservation Area, with its incredible hiking and rock climbing, or spend a night camping along the shores of Lake Mead, or if the heat is killing you, head up to the high country near Charleston Peak.
If you're in Vegas, be sure to visit Phat Phranks for the best Mexican food in town… I was a regular for the huevos divorciados.
Read More: Best Road Trips from Las Vegas
45. Feel the Hot Hot Heat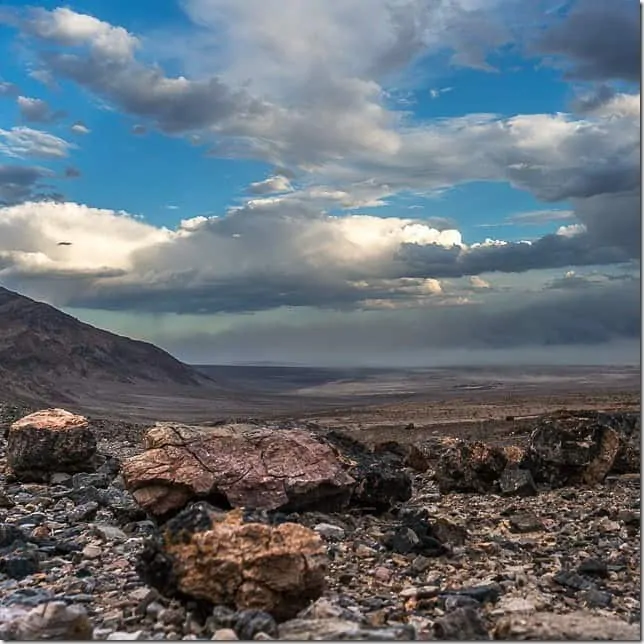 Heading toward Beatty, Nevada you can drop across the California border and into the formidable Death Valley National Park, which holds the world record for the hottest temperature ever recorded.
From Bad Water Basin to the Race Track, there is so much to see in this sometimes feared and misunderstood park. Embrace the heat and explore the majesty of this incredible place.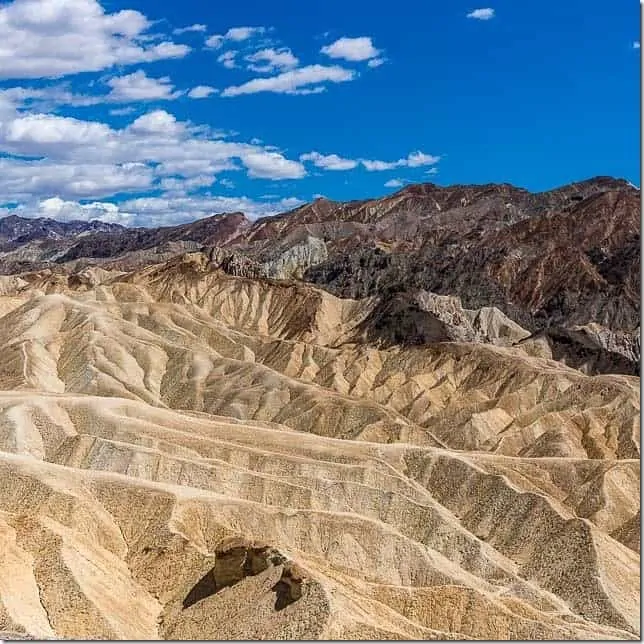 If you are feeling extra adventurous, you can take the long dirt road of Titus Canyon into the park which winds through the mountains and into the slot canyons in the valley below.
One of the most impressive ways to drive into Death Valley if you have a suitable rig.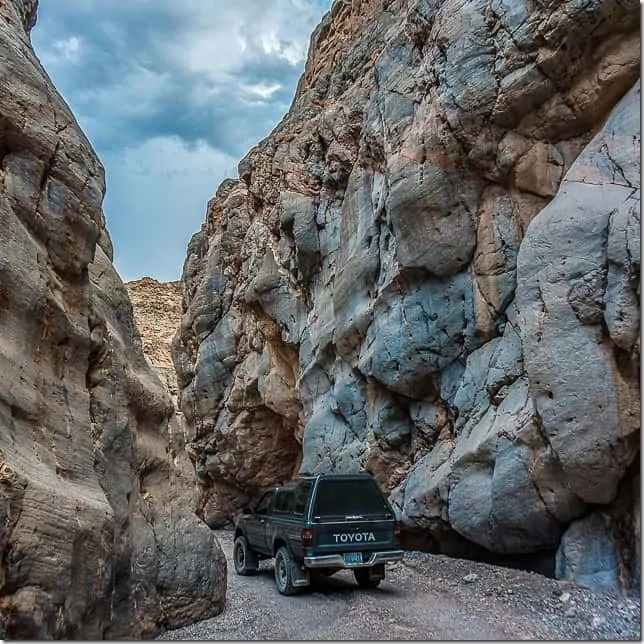 46. Get Lost in the Eastern Sierras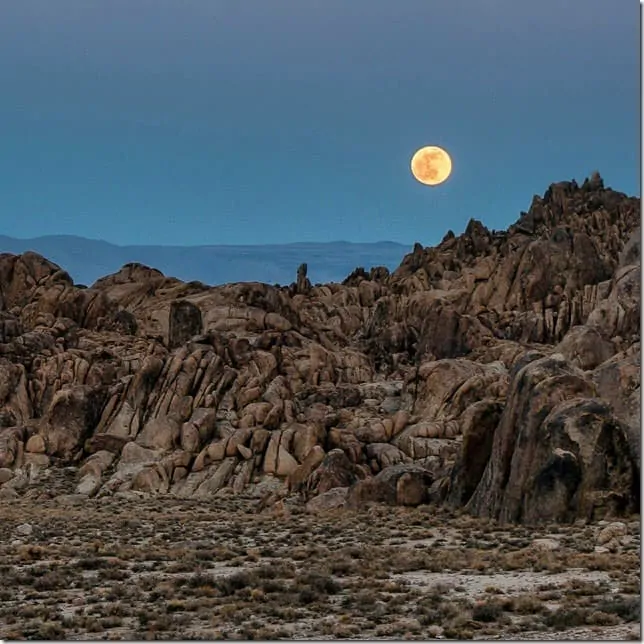 Coming out of Death Valley you'll arrive in Lone Pine, California, a sleepy little town beside the Alabama Hills (the scene of hundreds of Hollywood movies—visit the local film museum) which is just below the towering Eastern Sierras and Mount Whitney (the highest peak in the Lower 48).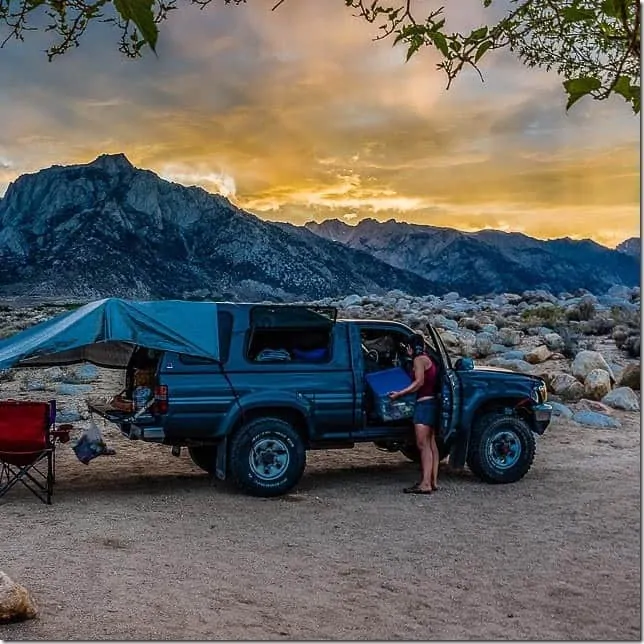 There is so much to see and do here, and it remains one of my favorite mountain playgrounds… Lone Pine, Bishop, Mammoth Lakes.
Don't miss the Mobil Gas Station in Lee Vining (beside Mono Lake) for some of the best food you'll ever taste. That's not a joke. They've even got live music on the weekends.
47. Visit the Granite Cathedral of Yosemite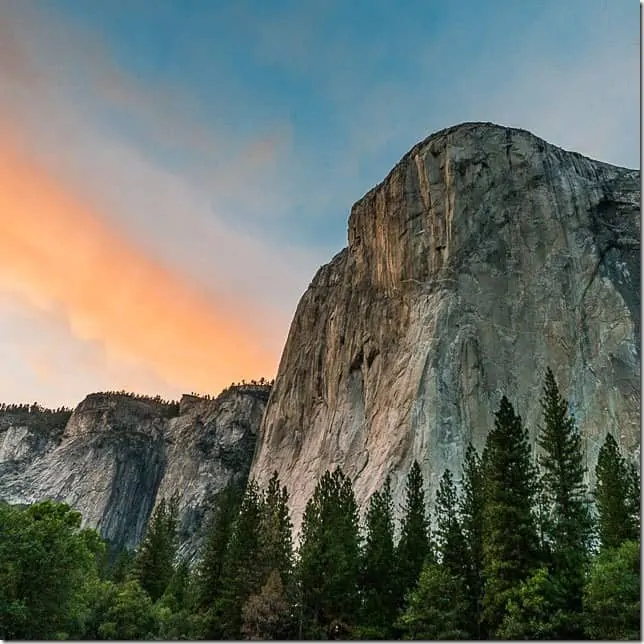 Yosemite Valley… What more can be said about this place that hasn't been said? If you haven't seen the sheer walls of El Capitan rising out of the valley floor, or the beauty of Half Dome, or the wispy tail of Yosemite Falls, then you are surely missing out.
The stomping grounds of John Muir and Ansel Adams—see why this place captured their hearts. But do be prepared to battle the crowds.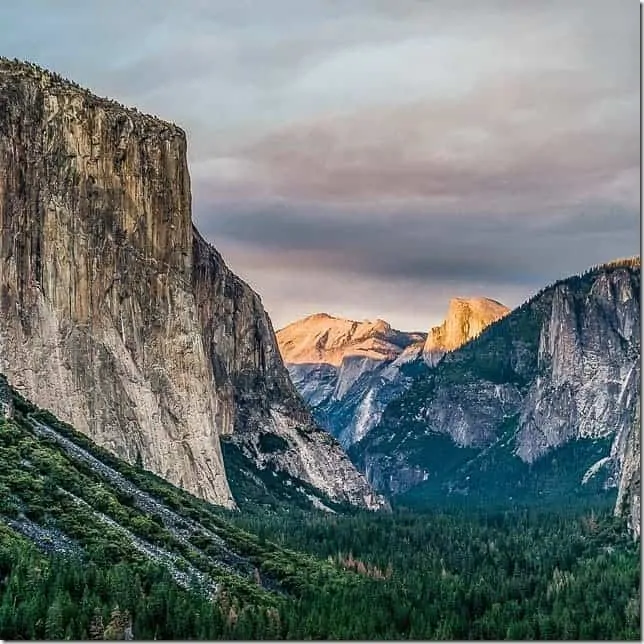 48. Camp Among the Boulders in Joshua Tree
Coming down the west side of the Sierras now, be sure to stop in at Kings Canyon and Sequoia National Parks—the General Sherman Tree is particularly impressive—before continuing south to another incredible park, also full of rocks, but on an entirely different scale.
Joshua Tree National Park is famous for the Joshua Trees and the mounds of sticky granite boulders.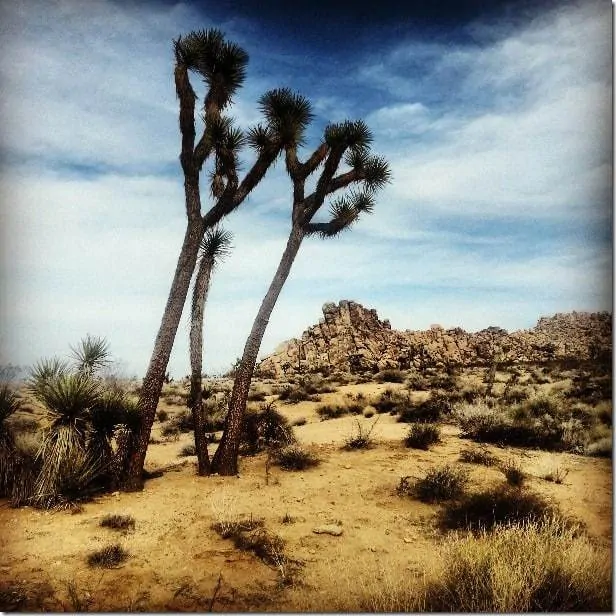 It is a beautiful place, where you can watch coyotes running through the night, scramble up boulders, or just gawk at the crazy formations of the trees and one you can't miss on a west coast USA road trip.
49. Explore the Oddities Around the Salton Sea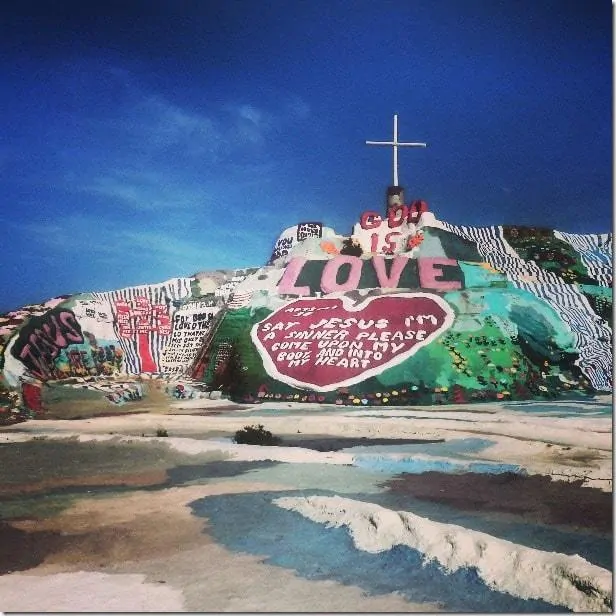 Heading south out of Joshua Tree you will run into Palm Springs (grab a delicious date shack!) before winding around the Salton Sea, a lake formed from water diverted from the Colorado River, which houses a peculiar collection of oddballs in the area.
Be sure to visit Salvation Mountain and pass through Slab City (the "last free place on earth") where you'll find a truly eccentric bunch camped out for free all year round.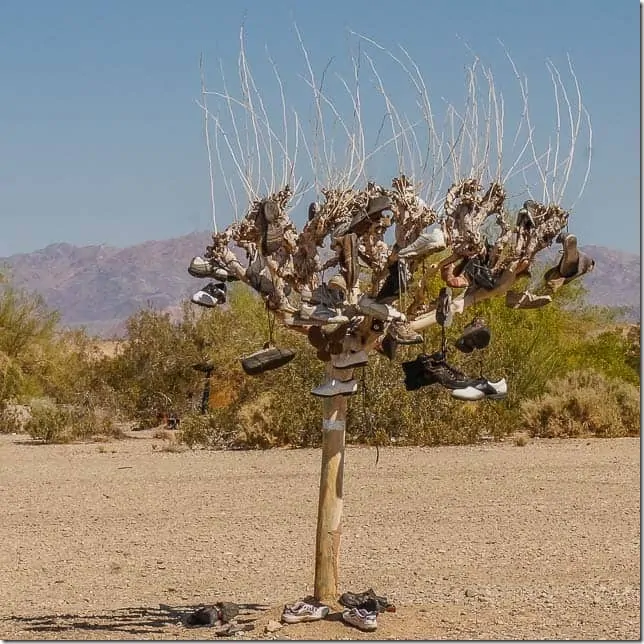 The Anza-Borrego Desert is another great place to explore as well…
Beyond the West Coast USA Road Trip?
Not done road tripping? There is still much that I have yet to see in the USA, from Mount Rushmore to Yellowstone and beyond, which could definitely be included on a monster loop if you've got the months to do it all.
It's also worth noting that the trip doesn't have to end at the US Border either.
On our last major west coast USA road trip, Andrea and I headed south into Baja California, on to Mainland Mexico, and beyond… All along the Pan-American Highway to the southern tip of South America.
Follow our adventures on Instagram.
If you're looking to travel more and do so more affordably, be sure to check out my book Big Travel, Small Budget, a #1 best selling budget travel book on Amazon.com.
Share This
Enjoy this post about the Ultimate West Coast USA Road Trip? Please take a moment to share this post with your friends and followers!
The following two tabs change content below.