This article may contain
affiliate links
. If you make a purchase through these links, I will earn a commission at no extra cost to you. Thanks!
The Baja Peninsula is the 775 mile long tail that extends out below the State of California and is separated from Mainland Mexico by the Colorado River and the Gulf of California.
It is generally considered to be a backwater of Mexico by the Mainlanders. A dusty, undeveloped, and isolated part of the country.
It is popular among the gringo crowd just north of the border and is particularly popular among the surfer crowd, a much more affordable and "freer" version of California to the north.
Among overlanders it is also considered to be a much more gentle introduction to Mexico: less populated, less stressful, less hassles, more English.
We opted to start our overland journey in Baja for those reasons as well as because it is supposed to be absolutely beautiful.
The border area has a somewhat bad reputation so we headed straight out of Tijuana (more about our border crossing) and made a run for the coast with the goal of getting a few hours south by nightfall.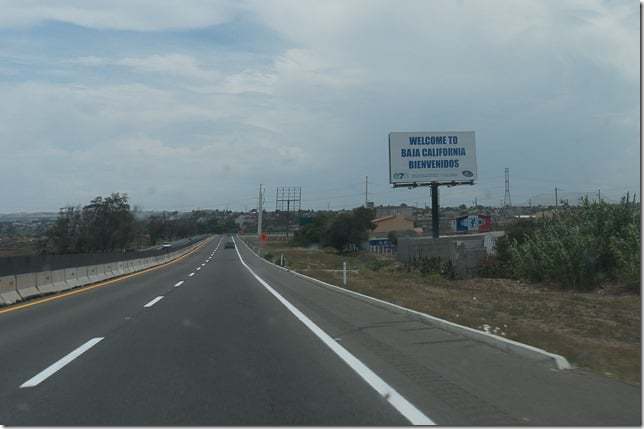 You quickly hit your first toll roads—yep, in Mexico now!
The drive along the coast is absolutely stunning. Rugged, beautiful, with commanding views of the Pacific Ocean. It rivals anything you'd see along the California Coast, just more rustic and much cheaper.
La Bufadora
A few hours south of the border we arrived in Ensenada and headed around the corner to the angular peninsula known as La Bufadora.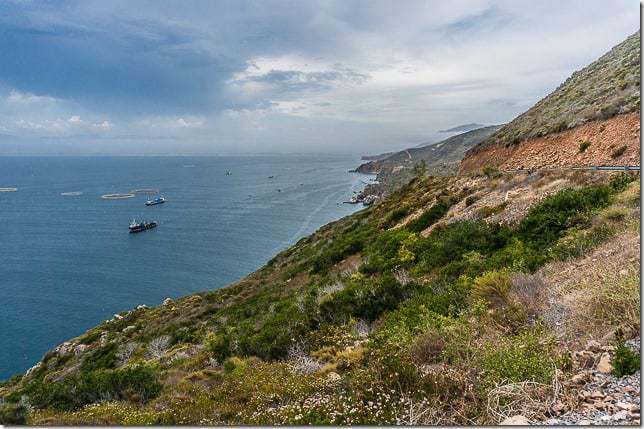 We had a rough idea of a campsite thanks to the amazing website ioverlander.com (our go to resource) but we forgot to note the GPS coordinates so we had to resort to old fashioned asking around.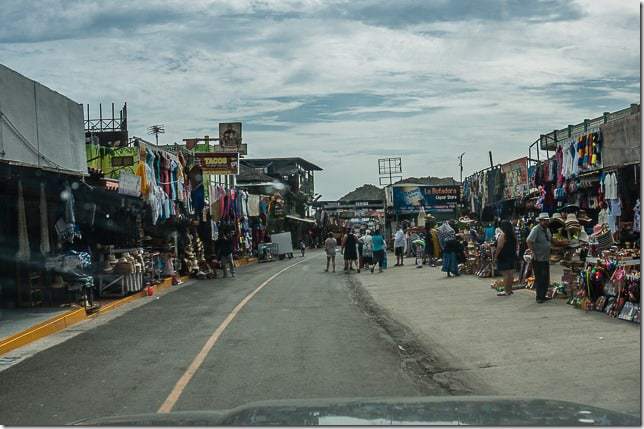 After driving through the narrowest little street market I've ever driven through, we made a u-turn and headed back up the hill to a place known as Camp 7. A perfect first night in Mexico for only 70 pesos (less than $5).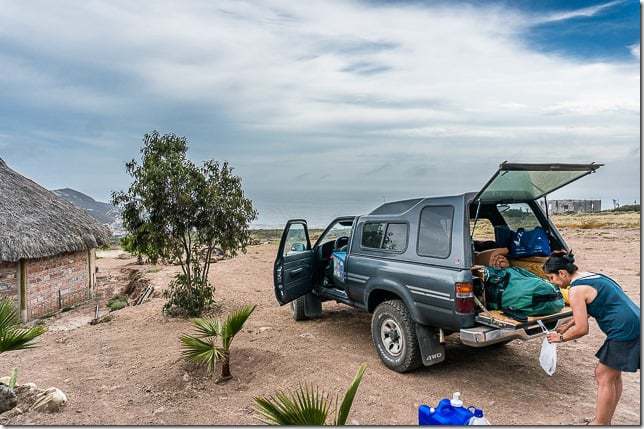 Telcel Data Plan on Locked Phone
The following we day we returned to town to try and get my cellphone squared away with a new SIM card and phone number with Telcel.
Grabbing a new SIM card was easy enough, but then the young guy assured me that even though my phone is semi-blocked (thanks Verizon!) in that it allows SMS and Phone calls with any SIM card around the world, it will NOT allow data.
He messed with the APNs in the phone and got it set up with a plan for just 200 pesos for 200mb data, and unlimited Facebook, Twitter, and WhatsApp… To my utter shock, I began receiving notifications on my locked phone.
Amazing!
We left the store and the phone refused to receive any notifications… We went back in and showed him. And lost another few hours messing with it.
In the end it never really did work. Sometimes it seemed to work, but mostly it never worked. I didn't have any expectation that they code unblock it, but I figured I would try for a measly 200 pesos. You can get your phone actually unlocked but you'll need to leave it with them for a few days, and we didn't plan to stay put that long.
We headed out to the Rancho San Carlos Hot Springs, which required a few water crossings on this long dirt road, thinking we may want to camp there. They were charging something ridiculous like 250 pesos to camp and on top of that both their WiFi and their showers recently broke. They refused to negotiate so we just headed back out to Ensenada.
Beach Camping in Ensenada
We opted to stay at an expensive RV park just outside of town so we could see what the difference was between a cheap place at 70 pesos and this.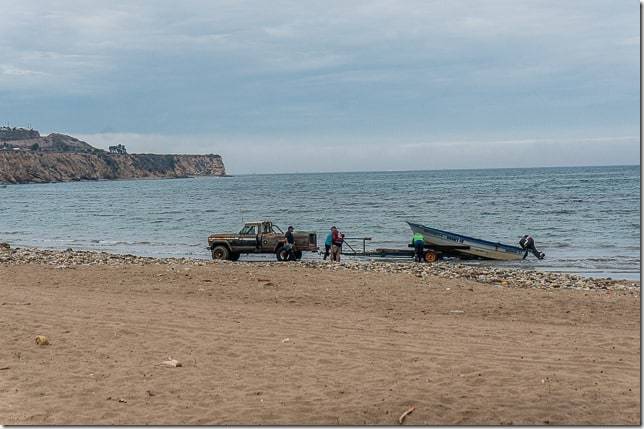 We stayed at the Villarino RV Park which had beach access and water and electricity at the site for 290 pesos. Four times more expensive than the previous night.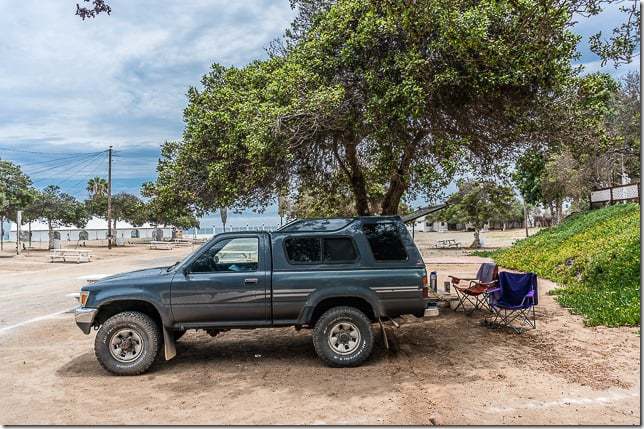 After just two nights in Mexico we were scheduled to take on a three week house sit located high in the San Pedro Martir mountains.
Traveling to Baja California on your next trip? Book the perfect room on Booking.com today!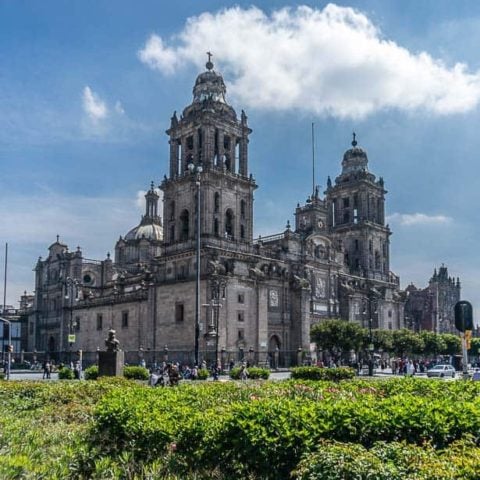 Mexico Travel Tips
Important tips and resources for planning an amazing trip to Mexico, based on my extensive experience traveling across the entire country.
Tools
Instructions
Book a cheap flight to Mexico with Momondo, or better yet, start travel hacking so you can fly for free.
Plan a rough itinerary and how long you will spend in each destination. Pick up Lonely Planet Mexico to help with this.
Work every day to teach yourself Spanish, you want to know as much as possible before you arrive.
Book your cheap accommodation in advance, at least for the first destinations -- For hostels use: Booking, for cheap hotels use: Hotels.com, for apartments use: Airbnb.
Reserve your on the ground tours and activities through Get Your Guide.
Purchase travel insurance for Mexico with World Nomads to protect yourself from illness, injury, and theft while in Mexico.
Check out my comprehensive guide about traveling to Mexico with information on cities, things to do, places to see, and more.
Learn more money saving tricks with my top budget travel tips if you want to get more bang for your buck.
Put together your Mexico packing list.
Enjoy this incredible country!
Notes
I hope this helped you plan your travels in Mexico! I know it can be a struggle to find accurate and on the ground information when traveling to a new place like Mexico, which is why I started writing so extensively about it!
If you have any questions about Mexico, budget travel, or anything else shoot me an email at ryan@desktodirtbag.com.
(I love getting questions! That is how I get ideas for my blog posts and what to write about!)
Recommended Products
As an Amazon Associate and member of other affiliate programs, I earn from qualifying purchases.
The following two tabs change content below.