Some articles on Desk to Dirtbag (and just what is a dirtbag, anyway?) contain affiliate links, meaning that if you make a purchase through these links, I may earn a small commission (at no extra cost to you!). Thank you for reading!
---
If you've been following our adventures recently, you know that we just wrapped up a couple month tour of the American Southwest in my pickup truck camping setup. We visited a ton of National Parks, went to the Overland Expo, had fun in Vegas and LA, and recently just drove down into Baja California to take on an amazing house sitting in Mexico opportunity.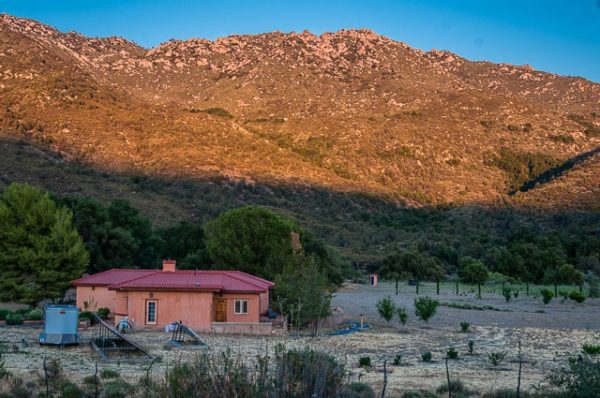 I'm always surprised how few people know and take advantage of house sitting to allow them to travel much longer and cheaper.
House sitting assignments are extremely varied from apartments in big cities to rural country retreats. This one is definitely the latter.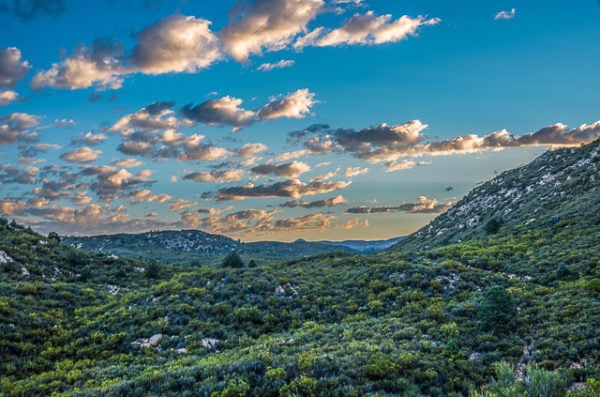 I wanted to put together a brief photo essay about out current house sitting assignment to give you all a better idea of what it entails.
We are at an extremely remote house sit in the mountains of Baja.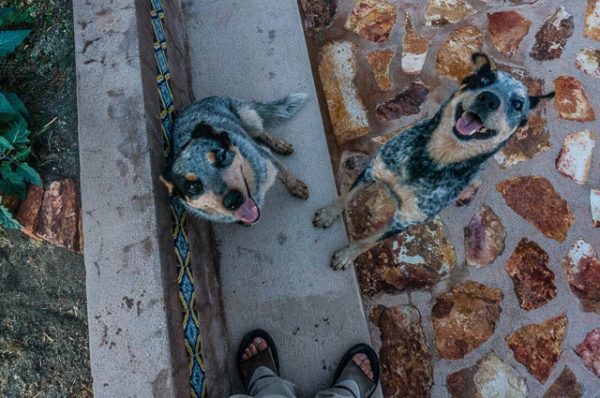 The house is 1.5 hours from the nearest pueblo, 2 hours to a real supermarket, which includes about 45 minutes down an extremely rough 4WD only road.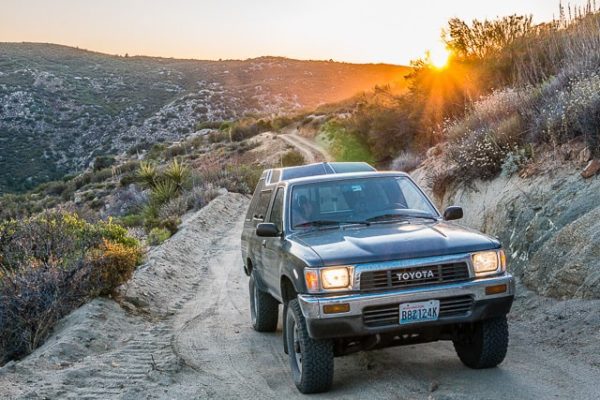 It's a pretty remarkable place on more than 1,000 acres of land and surrounded by mountains and views of the valley.
The house is completely off the grid, powered by solar, and receives it's water from a nearby arroyo.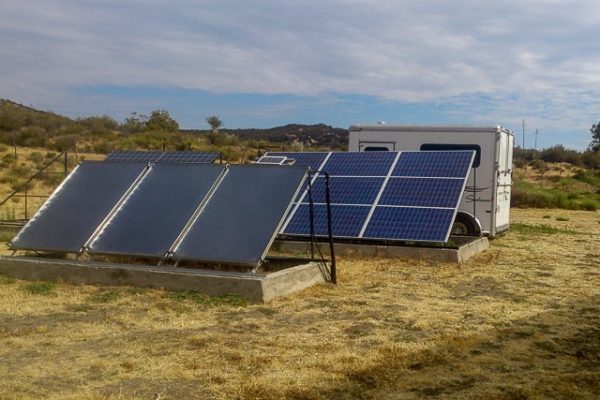 The house is extremely spacious (3 bedroom, 3 bath) and very modern.
We have satellite TV and Internet here, and it really has served as an amazing retreat for us both after a few months on the road.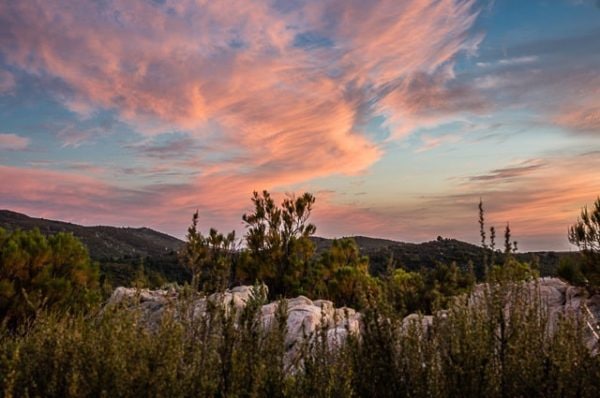 We've been here for the better part of July and we are staying here rent free.
In exchange we look after their house, their two ranch dogs, two retired horses, and 7 chickens.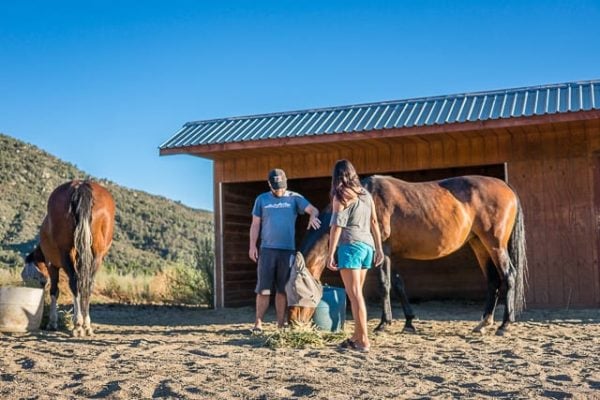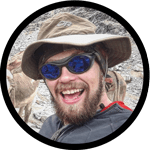 (Psst... Wanna know the "secret" to traveling forever or being free to do what you love? Here's how I did it, in five simple steps)
We also water the trees and plants around the property once per week and keep the three humming bird feeders full. It's pretty easy.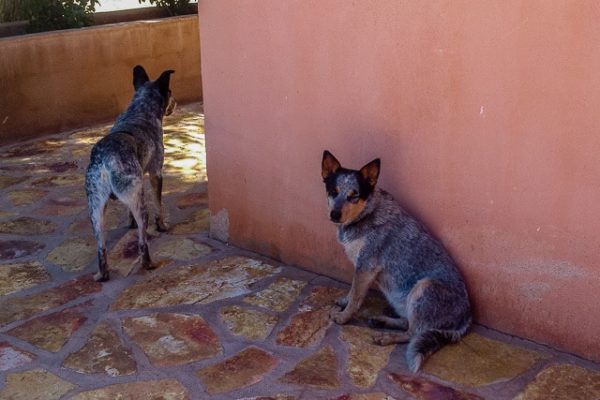 Two to three times per week we have to walk over to the arroyo and turn on the solar powered pump and filter to fill the large water tank that supplies water to the house.
Here we've been able to relax, get some work done (I've been hard at work on my book — out now!), play with their two amazing dogs (we are going to miss them so much!), go for walks and trail runs along the dirt roads, and gaze up into the stars in some of the clearest nights I've ever seen.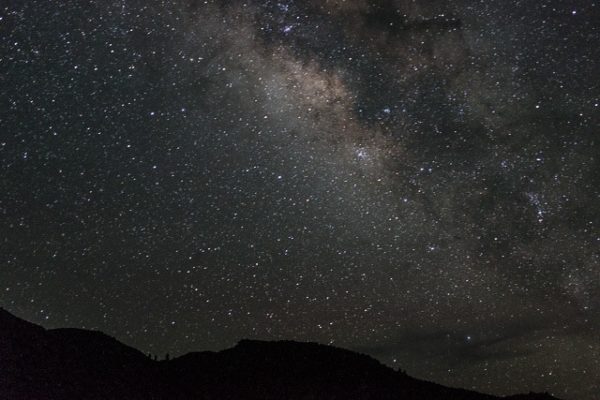 I had to mow the lawn one afternoon, and it reminded me of my younger days. Andrea even took the handle for a few laps for the first time in her life (city girls!).
We did have an incident the other night… We noticed hoof prints all over the yard one morning (the area immediately around the house is fenced in). We followed them around the property until they disappeared into the grass…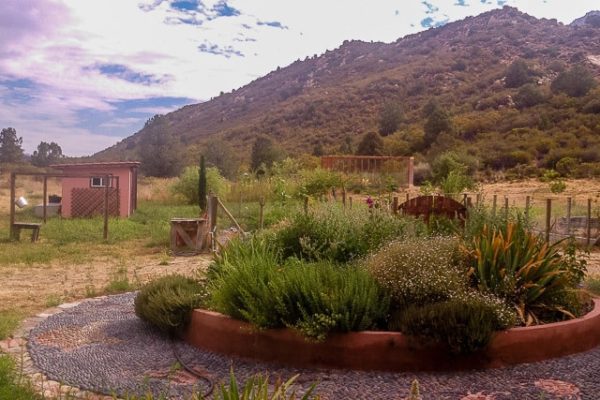 We looked around a little more to try and find the cow because while the hoof prints entered from the driveway (where ropes are strung up to block the entrance) there was no evidence that they left…
But no sign of the cow could be found… So strange!
Later that night the cow magically reappeared by the chicken coop eating the grass! No idea where it was hiding.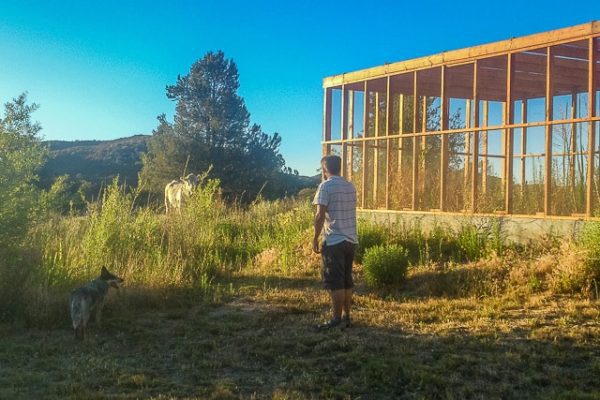 Thankfully the two dogs are Blue Heelers, or Australian Cattle Dogs, and they were able to help me round up this cow and send him packing back down the driveway.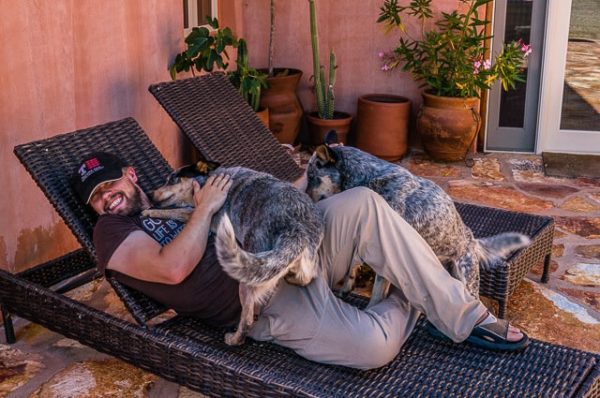 Always an adventure! 🙂
If you want to learn more about house sitting and how to travel the world long-term and on a budget, then be sure to check out my book Big Travel, Small Budget.
Mexico Travel Guide
Read Next: My Mexico Travel Guide, Tips, and Resources
The following two tabs change content below.