This article may contain
affiliate links
. If you make a purchase through these links, I will earn a commission at no extra cost to you. Thanks!
Taking a road trip across America is near the top of many people's bucket lists. Popular culture has mythologized it to the point where it's become something of a rite of passage. There is a right way and a wrong way to turn your fantasy of the open road and wind in your hair into a reality. Follow this guide for some helpful road trip tips to make your Great American Road Trip an unforgettable experience.
Let's get on with these Great American Road Trip tips…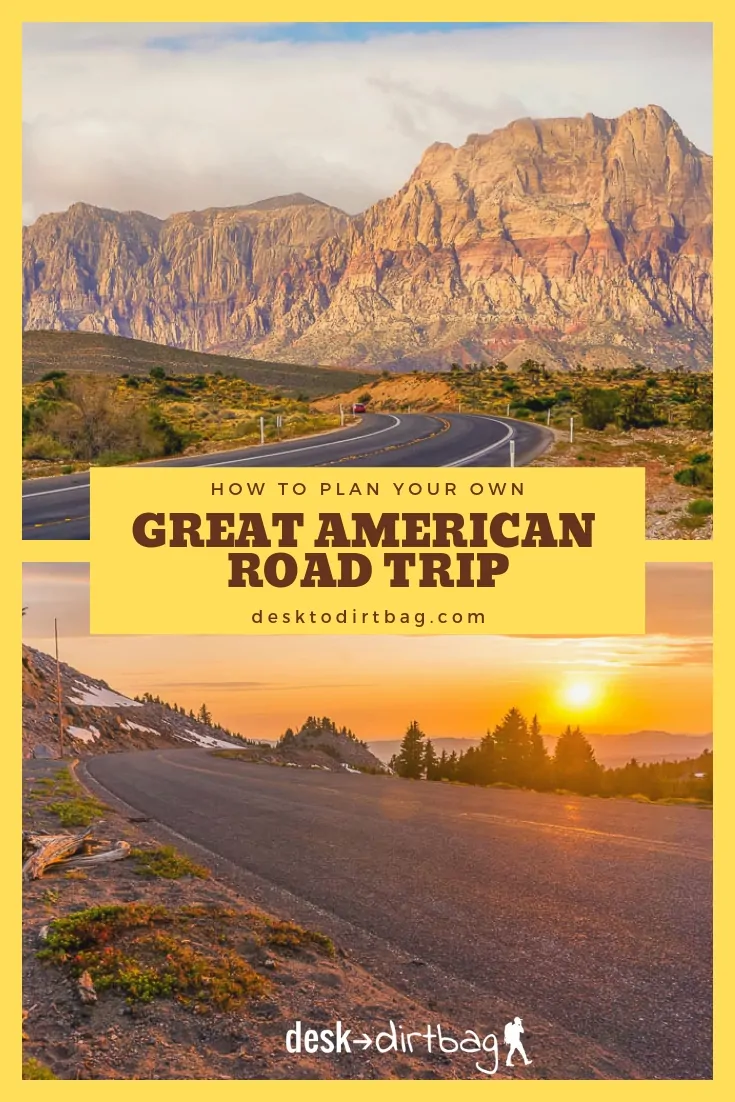 Your Road Trip Route
Spontaneity is great, but not always ideal for road trips. You'll have a better time if you know where you're going in the first place. To figure this out, think about the point of your road trip.
Is your goal to hit as many states as possible? To visit important landmarks? To drive on America's most-scenic routes? Or simply going from point-A to point-B? Maybe you want to take an epic national park road trip or just visit some of the most underrated national parks?
Have an idea about what you want to do, as it will guide your route planning. You'll be able to fill in some of the important details once you know what you want to accomplish on your trip. It will help dictate where to stop and sleep for the night, as well as how long your trip will take overall.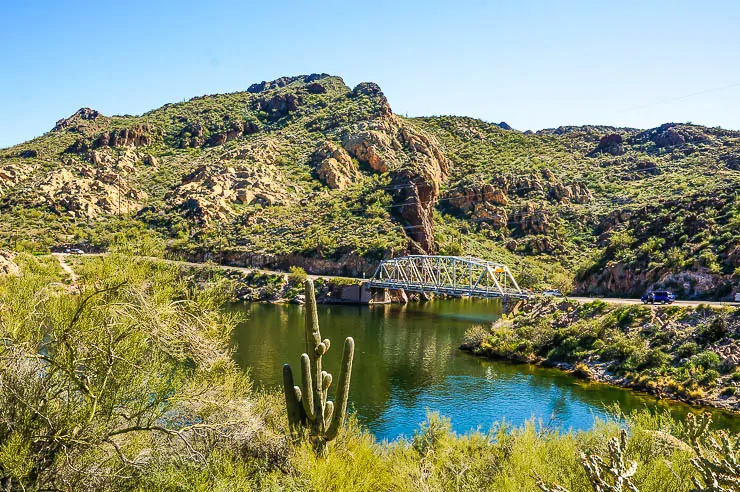 In general, I like to plan my road trip itinerary in broad outlines while still allowing a little bit of wiggle room for changes in plans, a few spontaneous activities or detours, and still building in enough time that it won't throw off the rest of my trip.
Read my guide to road trip planning for more details.
Your Road Trip Budget
Another reason it helps to plan your trip ahead of time is getting an understanding of how much money you'll spend on it or how much you will need to budget for your road trip. Determine the cost of your lodging, food, gas, fun, and anything else that may come up along the way.
It is important to remember that you probably won't be able to stick to this budget strictly. That's okay. The point of having one, in this case, is to prevent yourself from going totally broke along the way and to look for savings where you can.
Speaking of saving money, it's definitely a good idea to take opportunities that let you spend a little less than expected.
An app like GasBuddy can help you find the cheapest places for gas on your route. While a few dimes here and there doesn't sound like much, it can make a big difference at the end!
Read more about the best road trip apps.
Packing your own food is a wise choice, too. Of course, you should take the chance to sample local fare when presented with it but having a cooler full of pre-cooked items is always good as a backup.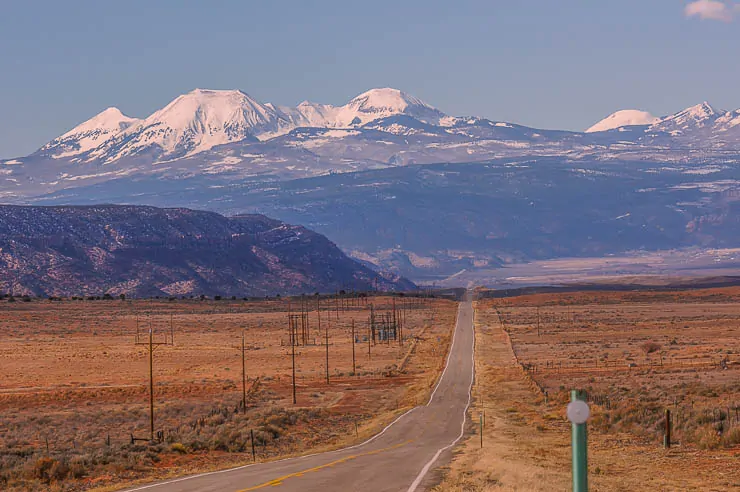 Furthermore, if you're up for it, keep an eye out for opportunities to find free camping in the USA or take advantage of some of the many resources to find cheap accommodation as you travel.
If you're more of a hotel type person, the various hotels offered by Choice Hotels is a good way to go, and if you sign up for rewards points, you can get free nights out of the deal. That's what we did while recently driving across the country and we got a free night for every two paid nights — quite a steal!
No matter what your budget is, set aside extra cash to keep in case of an emergency. The longer you spend on the road, the more likely you are to run into issues like the dreaded mechanical problems. As a rule, don't go on your road trip until you have enough of a financial cushion in general. Your excursion won't be as enjoyable if you're constantly stressed about money.
It depends on the length of your trip, but I'd recommend having at least $1,000 socked away in emergency money for mechanical problems.
Your Road Trip Vehicle
The next thing to figure out is what you'll drive. A car sounds like the obvious choice for most people. They're easy to drive and relatively affordable to rent if you don't have one already. You can't pack a whole lot in one, though, so you'll have to be wise about what you bring. On the other hand, that lack of space comes in handy when it's time to find a parking spot.
At the other extreme, you've got an RV. An RV has more space and allows for people to stand up while someone else drives. You certainly can pack more, but there's a trade-off. The extra space creates a vehicle that's harder to navigate, which can create accessibility problems. Furthermore, RVs can be super expensive to purchase, which makes an RV rental a much more appealing (and economically sensible) option for most people.
You could also go by motorcycle. Obviously, you should know how to drive one before even considering this option to go cross country. Even then, only the most experienced riders should attempt this, and most would recommend it better to go in a group of more than two.
Choose your ride wisely here and go with something that's equal parts comfortable and easy to handle. You'll have to pack very lightly if you go this route, take more breaks, and wear protective gear at all times.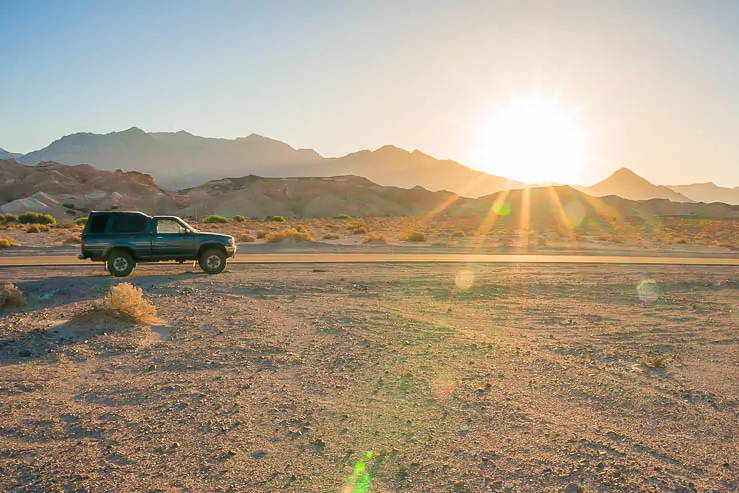 For me, the best was my little old pickup truck. It offered a nice compromise between the size of the beast and gear storage. I was also able to convert the canopy in the back into my basic living quarters with space to sleep, cook, store all my necessary gear, and so forth. This type of truck camping setup allowed me to save many thousands of dollars on costs associated with eating out and lodging, not unlike the van life travelers you see as well.
No matter which vehicle you choose, get it tuned up before embarking on your big road trip. Make sure all your routine maintenance is up to date.
You should change the oil and top off all fluids.
Replace your windshield wiper blades to ensure maximum visibility in inclement weather.
Check your tire pressure and do so regularly once on the road.
Make sure your spare tire is in good condition, or that your tire repair kit is intact.
Check the air conditioning (I wish I had one, ha!) and heating systems within your vehicle. If either one is faulty, get it fixed before heading out, as you'll need/want both at some point on your trip.
Lastly, pack an emergency kit to keep inside your vehicle. This should include things like a flashlight, jumper cables, flares, and tools for a tire change, as well as a simple first aid kit for any accidents.
Not totally necessary, but I also highly recommend AAA insurance as a sort of backup plan for emergencies, mainly for the towing insurance they offer for breakdowns, but there are other benefits like discounts on lodging and activities, as well as jump-starts, spare fuel if you run out, and more.
Your trip should not involve more than eight hours of drive time per day. This helps you immerse yourself in the experience of actually seeing the country and gives you plenty of time to check up on the vitals of your vehicle.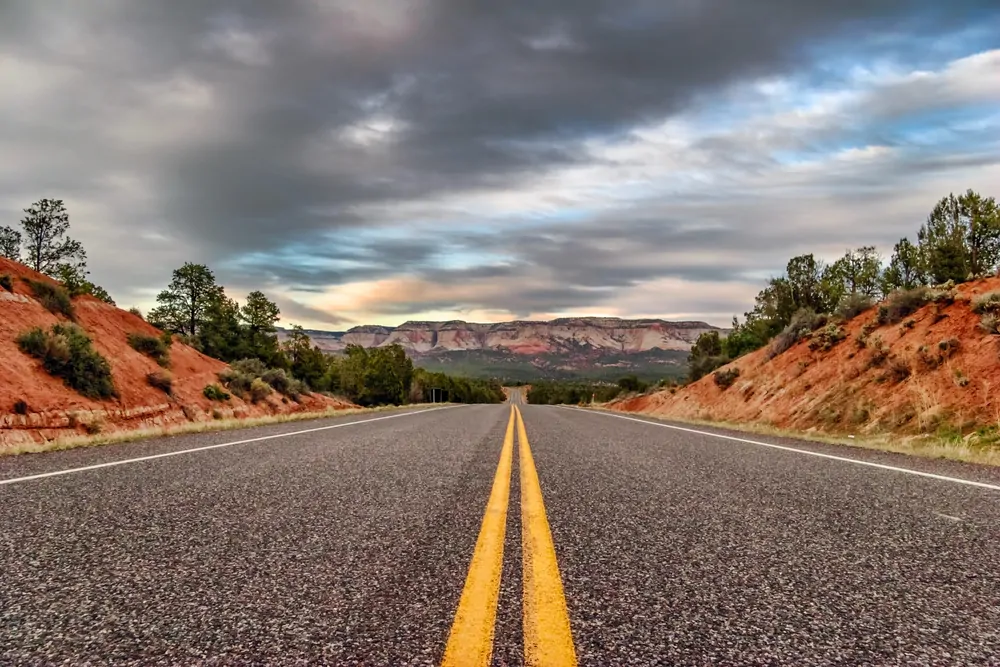 Honestly, I prefer to limit my drive time to more like four or five hours per day as it can be quite draining to be behind the wheel for so long, and I like to leave plenty of time for other cool activities or sightseeing, especially when it comes to national parks or natural areas.
Pro Tip: Be sure to purchase an annual America the Beautiful pass to get access to all national parks and associated federal lands for free. It will save you a huge amount of money on entrance fees, especially if you plan to visit at least three or four within the next year.
Read more about the ultimate national park road trip.
Your Road Trip Partners
You may romanticize the idea of taking a road trip alone, but it's safer and more fun if you bring a loved one or a buddy or two. However, you shouldn't bring just anybody on a road trip. Remember, you're going to spend every waking hour with this person.
The right demeanor and attitude are key. Your partner should be ready and willing to embark on what will likely be a long journey that won't always be easy. Should trouble arise, they should be willing to help out in any way possible. Whether it's helping fix a flat, asking for directions or picking up the tab for snacks, they can't be afraid to get involved, and they should be able to pull their own weight.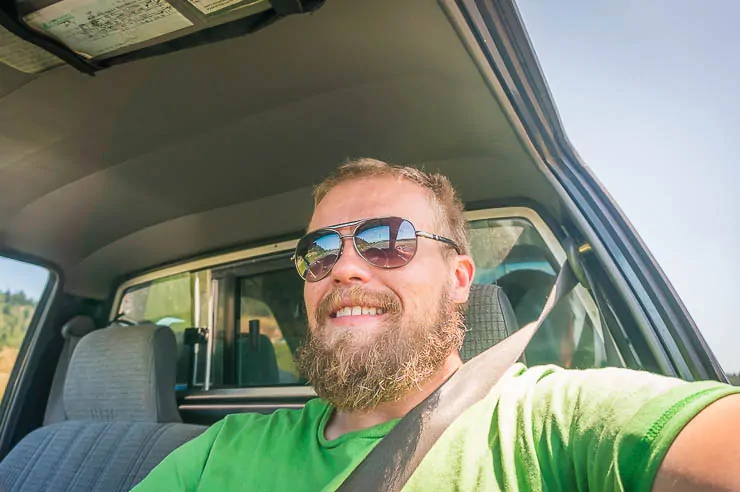 Your partner must have some flexibility but remember the importance of sticking to the plan. Someone who always looks to go against the grain or try to throw a wrench in the basic plan will definitely be an annoyance.
You also have to trust their driving skills. There's nothing as uniquely terrifying as being a passenger to a driver you don't trust. Any potential partner missing these attributes should not go on a trip with you. You're trying to make the experience as enjoyable as possible and can't bring along someone who will add excess stress to the situation.
Your Road Trip Flexibility
Know that no matter how well you lay out your plans, things can change in an instant. Don't fight this. Delays happen, and you should go with the flow. If your car breaks down, take the time to get it fixed in full.
If one of your stops has more to offer than you originally thought, don't be afraid to stay a while longer. By all means, lay out a plan before you go on your trip, but build in a little wiggle room to maximize fun and relaxation. Rushing to get to the next place can wear you down over time.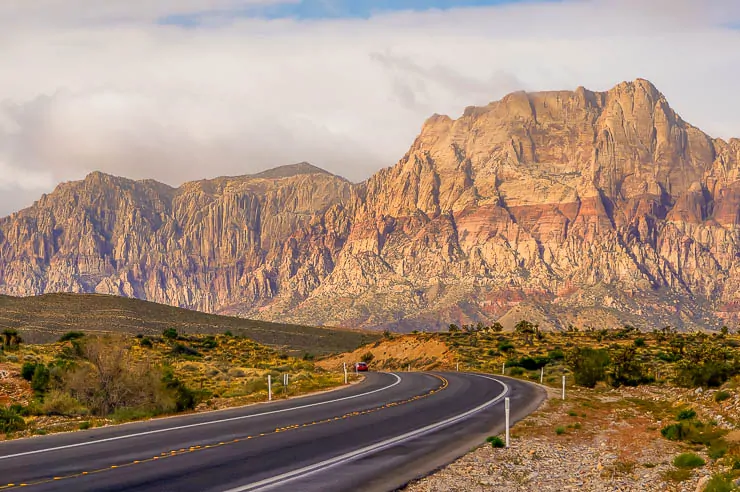 While we're on the topic of rushing, remember to follow all traffic laws while on the road. More specifically: no speeding. It's tempting to feel the need for speed on those long straightaways when it seems like you're the only car on the road. You might think it's worth the risk to go faster in order to visit more places or cover more ground today.
But none of that changes the fact that you could end up with a slew of speeding tickets, or worse, in an accident. Either of those outcomes could ruin your trip or ruin your road trip budget. The same goes for red lights and stop signs. Be vigilant at intersections. Follow the rules of the road strictly while keeping a loose interpretation of your schedule, and you'll have the right balance during your trip.
Your Road Trip Playlist and Music
A large part of your adventure will be spent in a vehicle and behind the wheel. That's why they call it a 'road trip' after all, and it's the prime time to listen to music. While you could just spend your time surfing the radio dial for good tunes, a better idea is to come prepared with plenty of your own music.
Streaming services like Spotify might cut out at points during your trip due to spotty internet connections, so make the most of the offline streaming capabilities of your preferred app and maybe shell out for premium service.
You could always go the old-school route and make mix CDs, or bust out your vintage click-wheel iPod and fill it with your own playlists, which is actually what I do… I prefer a dedicated music player instead of storing everything on my cellphone.
Now, what you play is up to you, but if you're stumped, there are a few ways you could soundtrack your drive. You could make playlists of songs from different times in your life, for nostalgia's sake. Or you could select classic American artists, and arrange them by decade or geography.
You could start with original American rock'n'roll acts like Buddy Holly, Chuck Berry, and Roy Orbison, and move through to today's music.
Or you could do something more regional… Find yourself on California's coast? Don't forget to put on some classic surf music by The Beach Boys, The Ventures and Dick Dale. How about at the Jersey Shore? Bruce Springsteen is the ticket. Don't forget to add classic Motown sounds by Marvin Gaye, The Temptations and Stevie Wonder while you're up by the Great Lakes.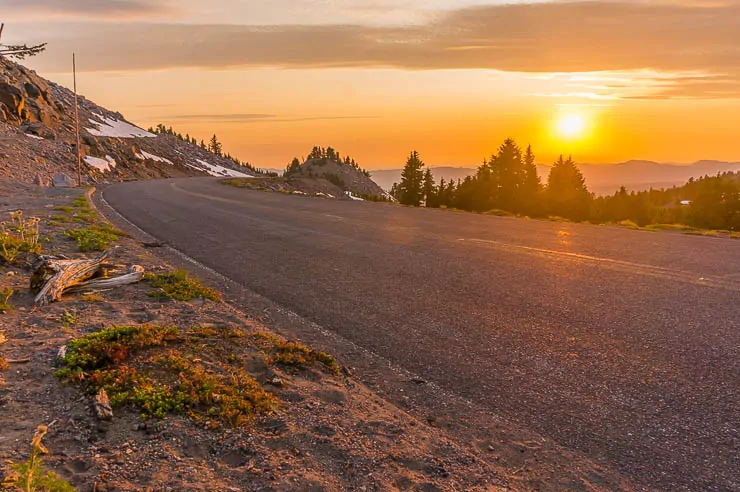 You'll also probably want to mix it up a little bit beyond just music, and for that, I'd recommend grabbing some audiobooks through a website like Audible (you can even download your first audiobook for free) or getting onboard with the podcast movement and queuing up a bunch of awesome things to listen to. There are podcasts on virtually every subject you can imagine, so just do a quick Google search.
Check out a few of my favorite podcasts for life on the road.
My daily sort of listening schedule is to start with a few hours of podcasts or an audiobook while I'm still fresh and then switching up to some more energetic music in the afternoon or as I feel the energy starts to wane.
Pro Tip: Be sure to keep a thermos of coffee on hand to keep you caffeinated and awake. You could also use rest stops or other pullovers to get out and stretch your legs while brewing up a fresh cup of coffee in the Aeropress, my preferred travel coffee maker for virtually any situation.
You'll be able to have the road trip of your dreams with all of these things in place. All that's left to do from here is pack a bag and go! I can't recommend going on your own Great American Road Trip enough, it is an amazing way to travel and see the beauty of this country… I've done at least four major road trips involving both cross country travels or multi-month explorations of the American West.
Not only that, but I've also taken my road trip beyond borders by driving through all of Mexico, Central America, and continuing on through South America!
If you're eager to hit the road, don't miss my ultimate road trip planning guide…
Read Next: Road Trip Planning
Share This
Did you enjoy this post about the Great American Road Trip? Take a second to share it on Pinterest, Facebook, or Twitter. Thanks!
The following two tabs change content below.
Desk to Dirtbag is one of the leading budget adventure travel blogs online and is dedicated to helping its followers achieve their travel dreams through inspiration, information, and actionable steps. If you are new to the site, be sure to
Start Here
.
Latest posts by Desk to Dirtbag (see all)