This article may contain
affiliate links
. If you make a purchase through these links, I will earn a commission at no extra cost to you. Thanks!
Some people might think it's a bit crazy to go driving all over the world in an old 1991 Toyota Pickup truck… I mean the thing is now 27 years old. She's old enough to vote, go out drinking in bars, or even old enough to rent a car herself.
But I can't think of a better, more capable vehicle than the one I got.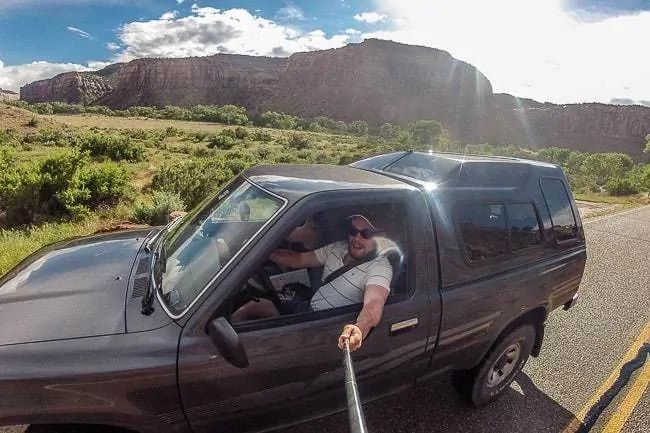 Griselda is her name. If you speak Spanish, you might know that gris means gray, and she's a gray pickup, so the name seemed like a great fit, especially as we drove across the heart of Mexico.
I've had Griselda, my 1991 Toyota Pickup ever since high school. She's been my one and only vehicle ever since the beginning, and we've been through a lot together, I mean she's been around for fully half my life.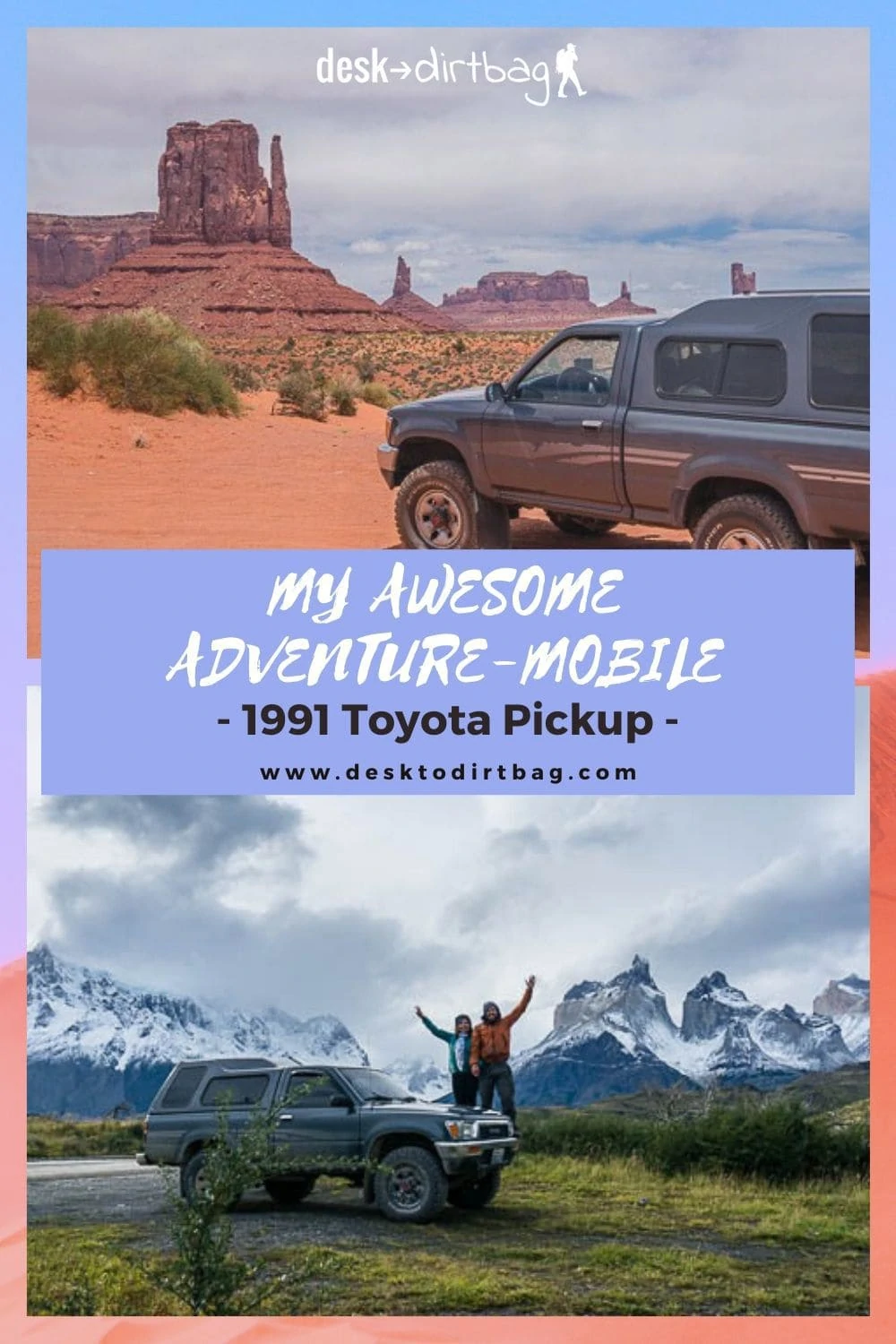 These old Toyota trucks are ideal because they are known for being tough old trucks that just keep going and going. There's a reason that they are among the most popular trucks for guerrillas and revolutionary fighters all over the world. They work in some of the most inhospitable conditions on earth and they are easy to fix when things go wrong.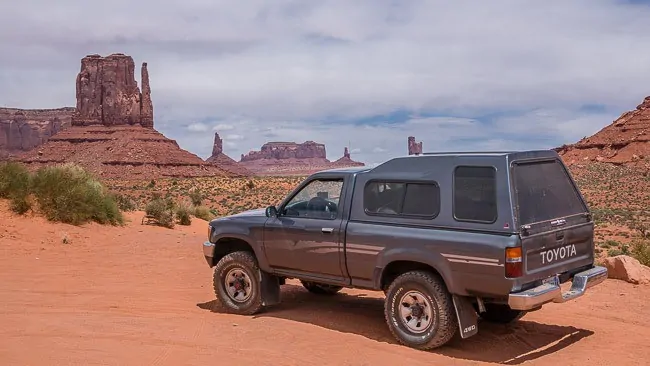 My truck had about 140,000 miles when I left my Washington, D.C. desk job at the end of 2012, and since then I've put on another 50,000 miles road tripping (a few times) across the American West and then driving in Central America and then driving the Pan American Highway to South America.
Before setting out I searched for a suitable 1991 Toyota pickup camper shell and settled on the Leer 122 canopy and converted the back into a truck bed camper where I can live (and haul all my gear for living in a truck and for life on the road).
Besides the canopy, the big knobby BF Goodrich tires, and getting it jacked up for clearance, the truck is basically a totally stock 1991 Toyota Pickup.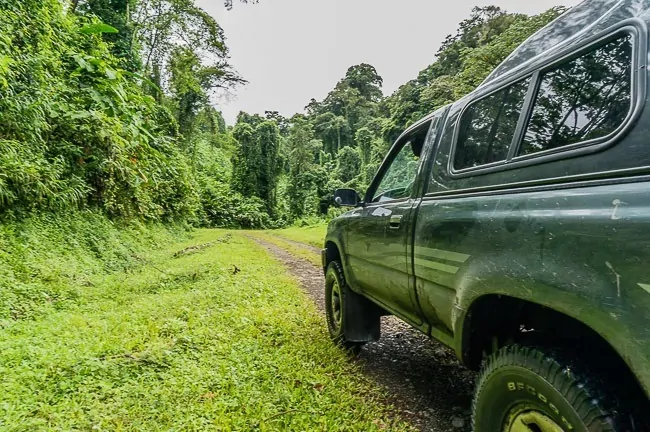 I haven't done any major Toyota Pickup modifications like many other overlanders do, besides adding a dual battery and isolator setup (so great), tinting the windows for security, and getting HID headlights installed.
More About the 1991 Toyota Pickup
It is a fifth-generation Hilux, although they weren't sold under that name in the USA, but rather the simple Toyota Pickup name.
Mine is a regular cab, and features a 5-speed manual transmission, a four-cylinder, 2.4L 22RE engine, and has four-wheel drive.
In 1991, Toyota began producing some of these trucks in the USA, but many during this period (1991-1995) were still manufactured in Japan — if so, the VIN starts with a JT (like mine!), but it starts with a 4T if it was made in the USA.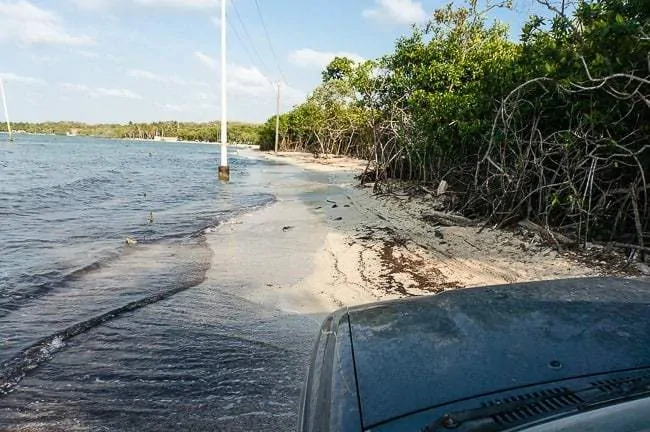 These trucks may not have many bells and whistles — I don't have A/C, power windows, power locks, and none of those fancy modern-day contraptions — and they may not be the most powerful trucks out there, but they definitely get the job done. Sadly though, you don't see too many of these old Toyota trucks for sale anymore.
91 Toyota Pickup Conquering Extremes
I've driven all over the USA and Canada, in conditions well below freezing in the Canadian Rockies in winter, or the scorching heat of Death Valley in summer.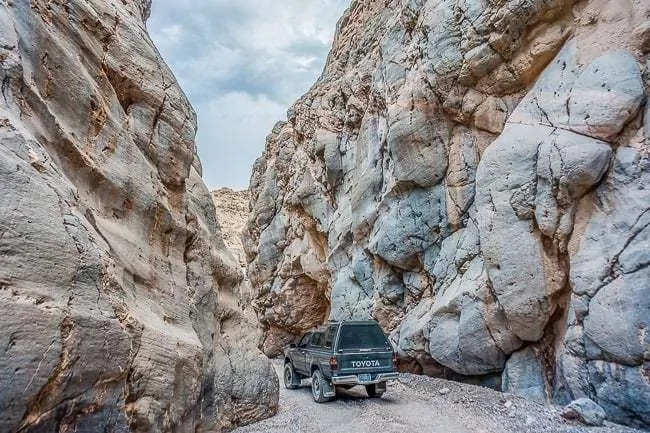 But let's face it, there isn't too much crazy terrain in the Continental USA…
Since crossing the border and heading south into Mexico, Griselda, my 1991 Toyota Pickup, has conquered even crazier situations.
We've navigated thousands of miles of crazily potholed roads and hit some unexpected speed bumps going a little too fast — while still remaining intact.
We've suffered through the intense heat and humidity of the Mexican summer, or along with the mosquito-infested Caribbean coast.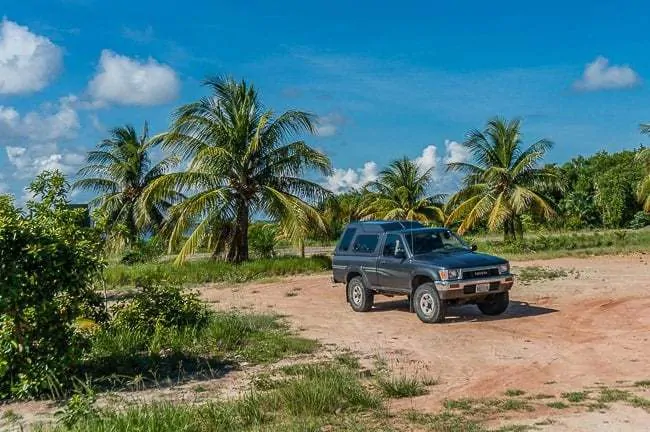 She's been loaded up onto dingy little barges to cruise up remote, tropical rivers.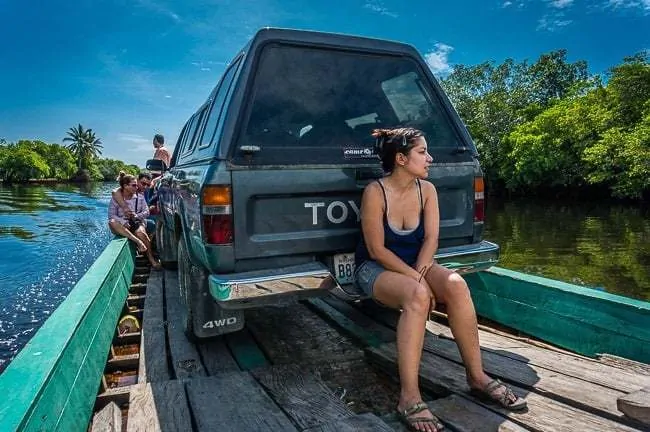 She's forded 100 foot wide, knee-deep rivers chock full of boulders and fast-moving water.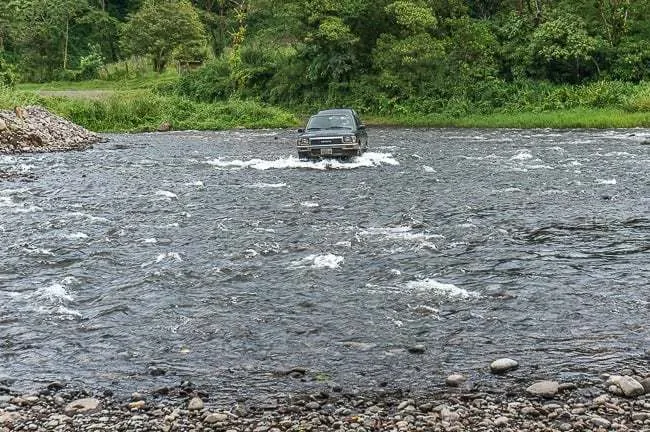 She's plowed through thick jungle mud…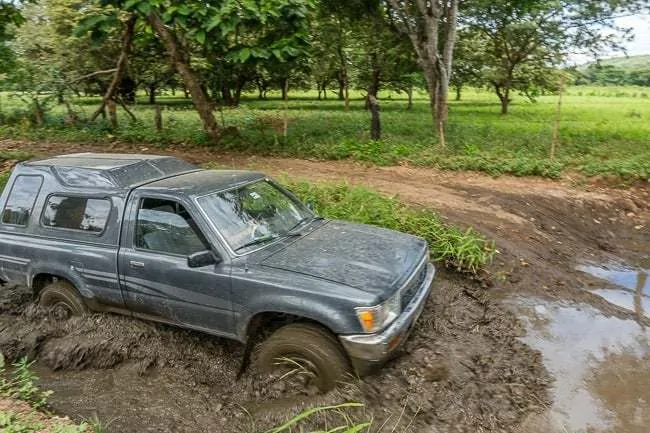 Driven through sands of every color and consistency…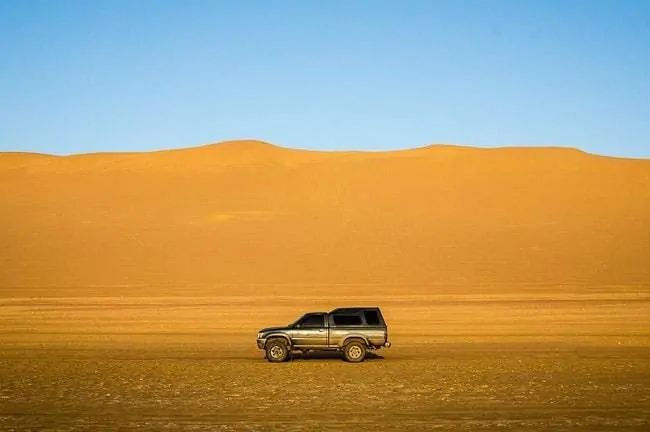 She's even been loaded into a cargo container and shipped across to a new continent…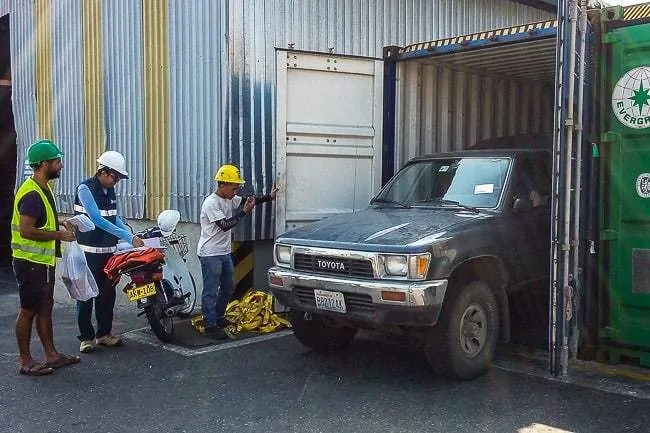 In South America, we encountered even more incredible extremes!
She's plugged along (albeit slowly at times) as we climbed roads with elevations in excess of 15,000 feet above sea level — roads higher than any mountain that exists in the Continental USA.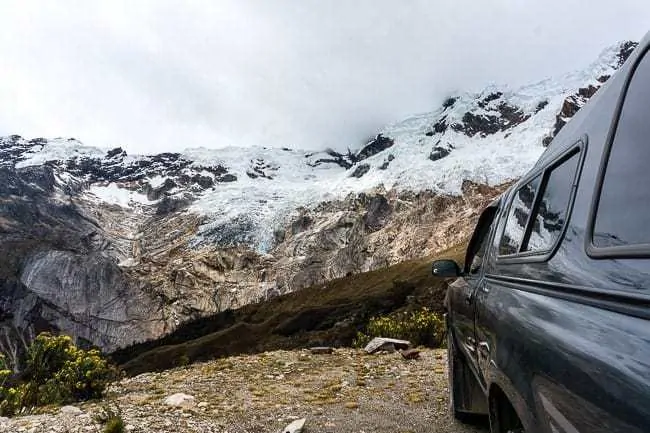 Time after time again…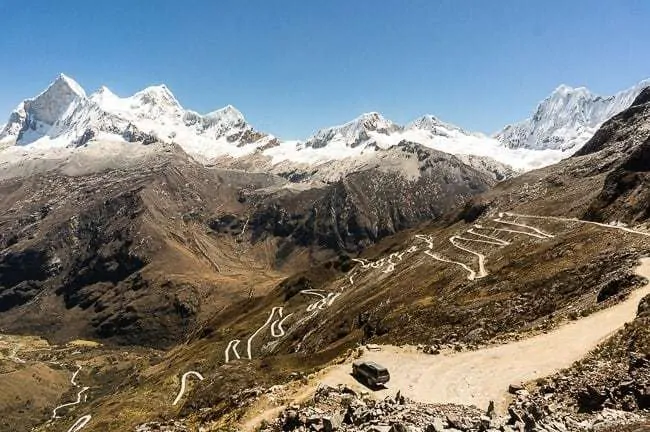 Keep in mind, she's got bigger tires, a big truck canopy for camping, and is carrying the two of us plus a few hundred pounds of gear for life on the road, including cooking gear, food, clothes, water, camping equipment, chairs, a cooler, etc., (here's what I travel with for truck camping).
Even so, this 1991 Toyota Pickup gets about 17 MPG (miles per gallon) in its current state and operating in some pretty extreme places.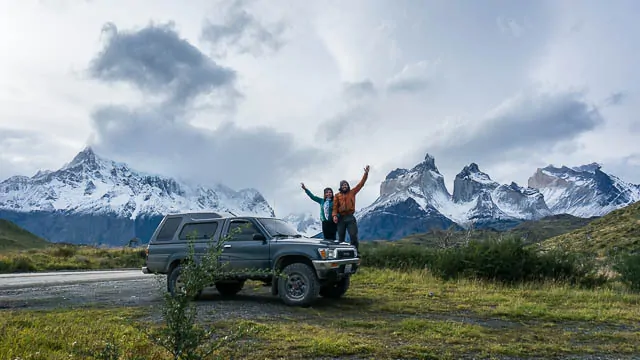 She's taken us down the length of the Andes and provided an excellent home on wheels, until we arrived, ultimately, to the end of the road… Ushuaia, Argentina!
My 1991 Toyota Pickup
The truck is also great because any small town mechanic has the tools and parts to be able to work on this truck, and Toyota trucks like this were sold all over the world, not like other vehicles you might find.
Griselda has been an awesome adventure mobile and road trip companion over the years and continues to hold up well despite her 27 years and 190,000 miles. I truly think the 1991 Toyota Pickup is one of the best and most capable overland vehicles you might find.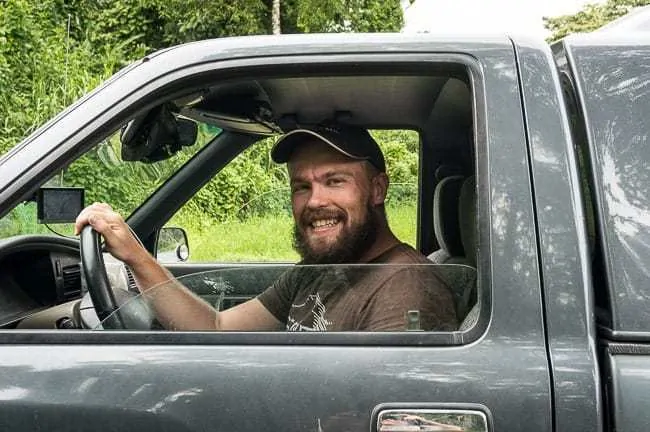 So hey, Griselda, I just wanted to say thanks for a great 50,000 miles of adventures together since we started this blog, and here's to another 50,000 more… Let's go to where the roads end and then back again.
Read Next: Road Trip Planning
Share This
Did you enjoy this post about my awesome 91 Toyota pickup? Please take a moment to share it on Facebook, Pinterest, or Twitter. Thanks!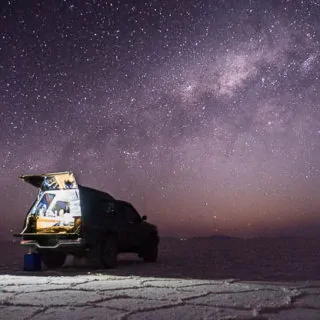 Pickup Truck Camping Guide
Turn your pickup truck into the ultimate adventure mobile. This printable truck camping guide will help you through the process.
Tools
Essential Truck Camping Gear
Road Trip Essentials
Notes
I hope this helped you get started with truck camping! I know it can be confusing when you are just getting started, which is why I started writing so extensively about it.

If you have any questions about truck camping, road trips, budget travel, or anything else shoot me an email at ryan@desktodirtbag.com.

(I love getting questions! That is how I get ideas for my blog posts and what to write about!)
Recommended Products
As an Amazon Associate and member of other affiliate programs, I earn from qualifying purchases.
The following two tabs change content below.