This article may contain
affiliate links
. If you make a purchase through these links, I will earn a commission at no extra cost to you. Thanks!
Many people consider the road to be solely a means between point A and point B, they are how you get to the pretty, scenic places that you want to go. But I've spent a lot of time driving all over the United States, including two major road trips of the American West (definitely some of the most scenic drives!), and plenty of other smaller trips, and one thing you begin to realize is that some roads are destinations unto themselves, which is why I put together this post of the most scenic drives in America.
These drives aren't just a road to something beautiful, they are jaw-dropping on their own and will have you constantly looking for places to pull over so you can take more photos.
I think everybody should spend a little time driving aimlessly around the country, getting to know it's places, history, and people just a little better.
Most Scenic Drives in America
Here are what I would concern 15 of the most scenic drives in America and are only those which I've personally driven. The American Road Trip remains one of the greatest ways to see the country, to take in its beauty and majesty.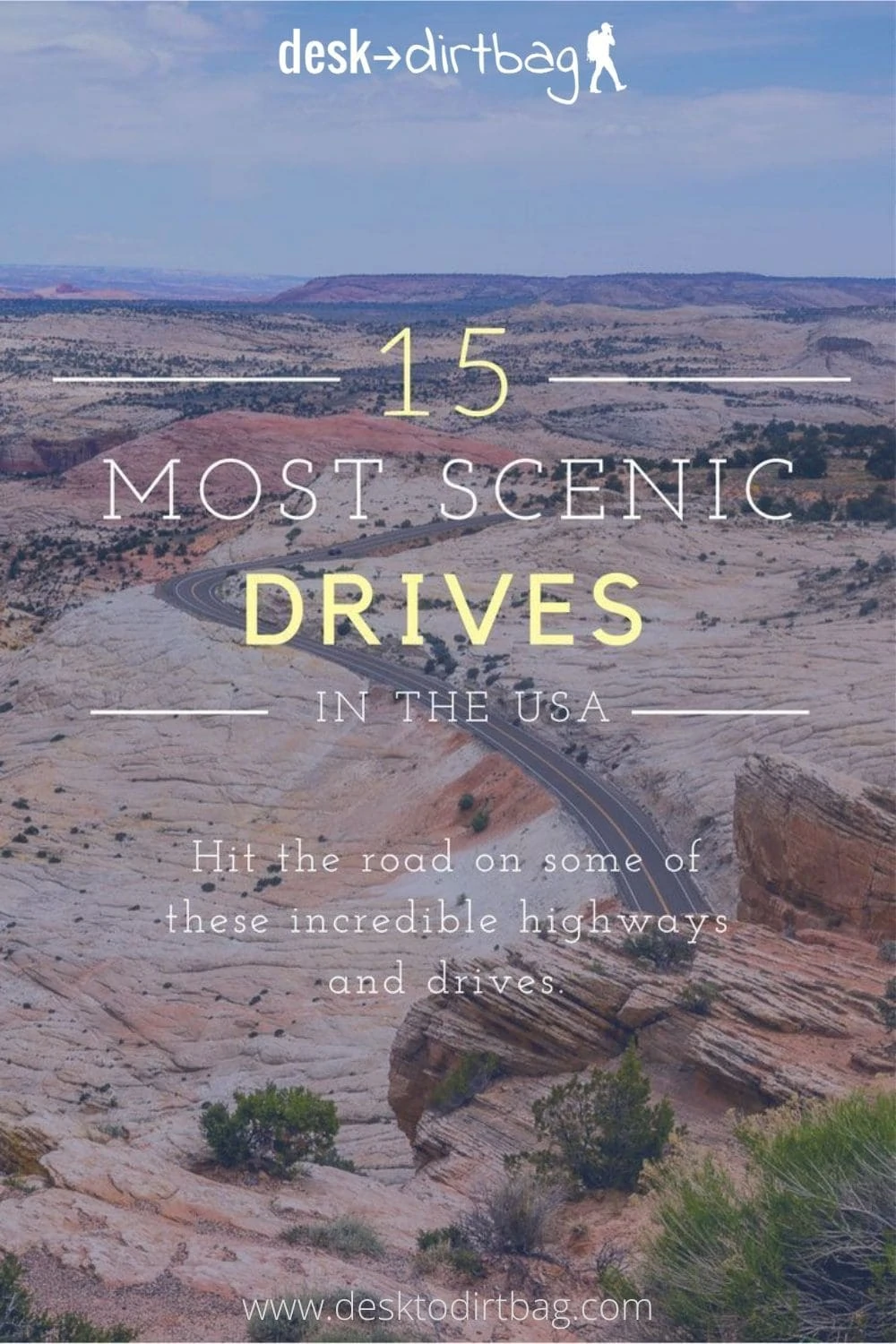 So fill up your gas tank and get your camera ready, here are what I would consider the 15 most scenic drives in the USA, in no particular order.
1. Olympic Peninsula Loop, Washington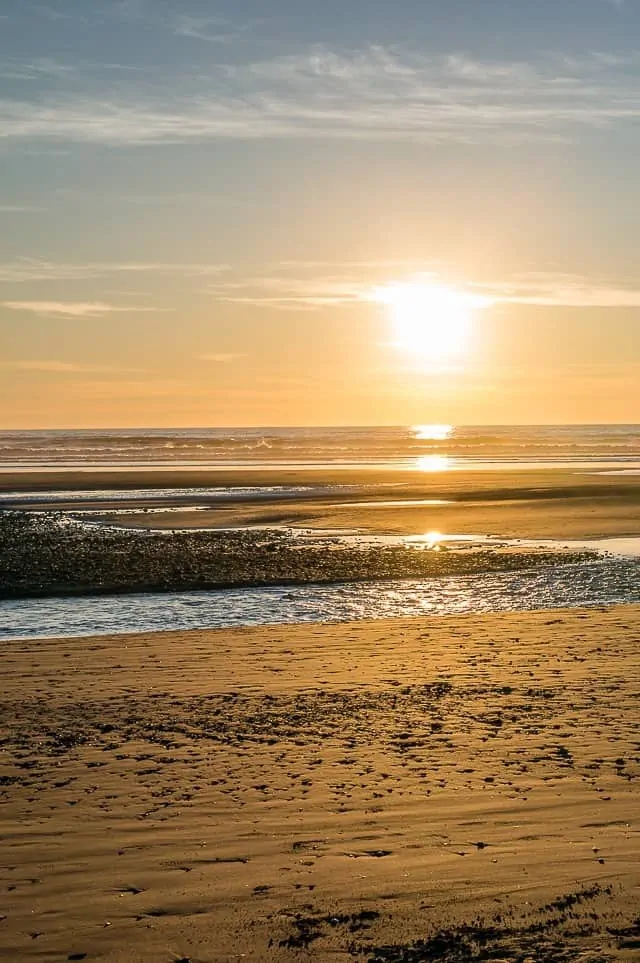 Highway 101 is a road that is extremely familiar to me, having grown up nearby and spent much time exploring the area but is always special.
The road circles around Olympic National Park, one of the most incredible national parks in the country, with a great deal of variety, but the road itself is beautiful in that you can drive along the calm tranquil waters of the Hood Canal, through towering green forests below snow-capped peaks, along the shores of the beautiful and deep Lake Crescent, and on along the Pacific Ocean.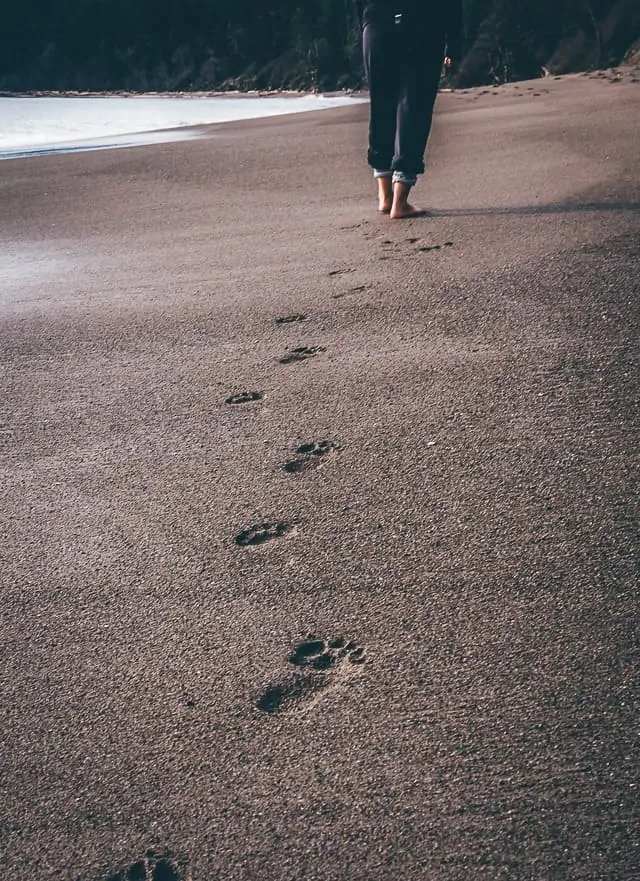 Eat: Squaxin Island Seafood Bar at the Little Creek Casino, for incredibly fresh and delicious seafood that would probably cost you double in Seattle or any other big city.
Detour: No visit would be complete without driving up to Hurricane Ridge for a view of the mountains, or into the Hoh Rainforest (maybe climb Mount Olympus!), or along the numerous wild beaches near La Push (and beyond).
2. Pacific Coast Highway, California
California's fabled Highway 1 is a scenic drive that runs along the length of most of the Pacific Coast and features some truly incredible scenery throughout the length of the highway.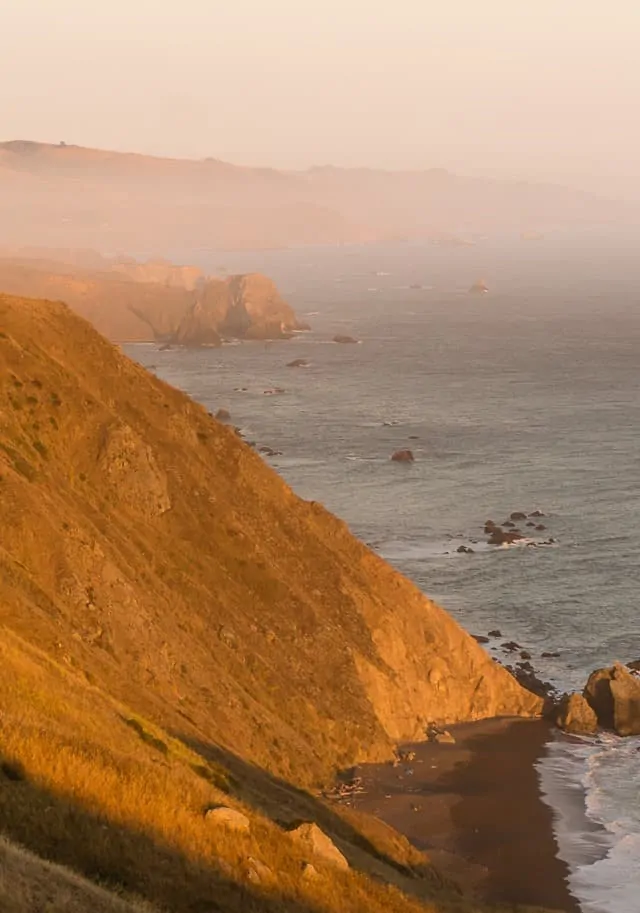 The route includes the famous Big Sur section, the iconic Golden Gate Bridge, and mile after mile of incredible coast.
Detour: Follow the route northbound it will lead you up to Highway 101 and the Redwoods of California, certainly one of the most scenic drives in California.
3. Highway 12, Utah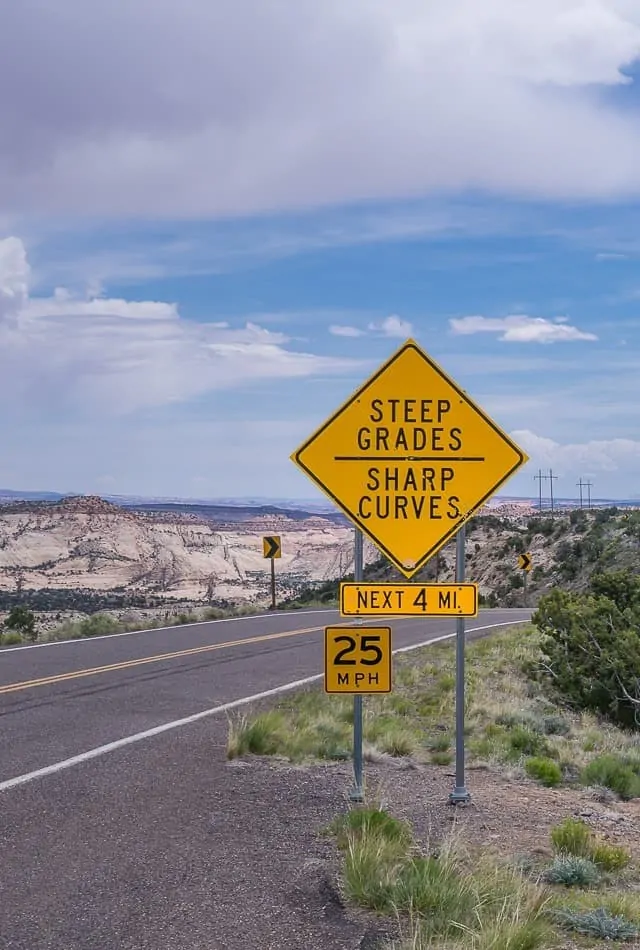 Highway 12 in Southern Utah is truly one of the most scenic drives I've ever seen and a favorite from this list. The route follows red rock country with towering mesas and beautiful buttes.
It will lead you past Bryce Canyon National Park and Grand-Staircase Escalante National Monument, two of my favorite places in Utah, before leading you up to the edge of Capitol Reef National Park, which is impressive in its own right, so it makes a great road to link up a few places if you're going on a Utah national park road trip.
My favorite portion of the road is the length between the town of Escalante and Boulder, which features a road carved onto a narrow perch that drops down on both sides and offers commanding views of the surrounding landscape. It feels like you are flying through the air.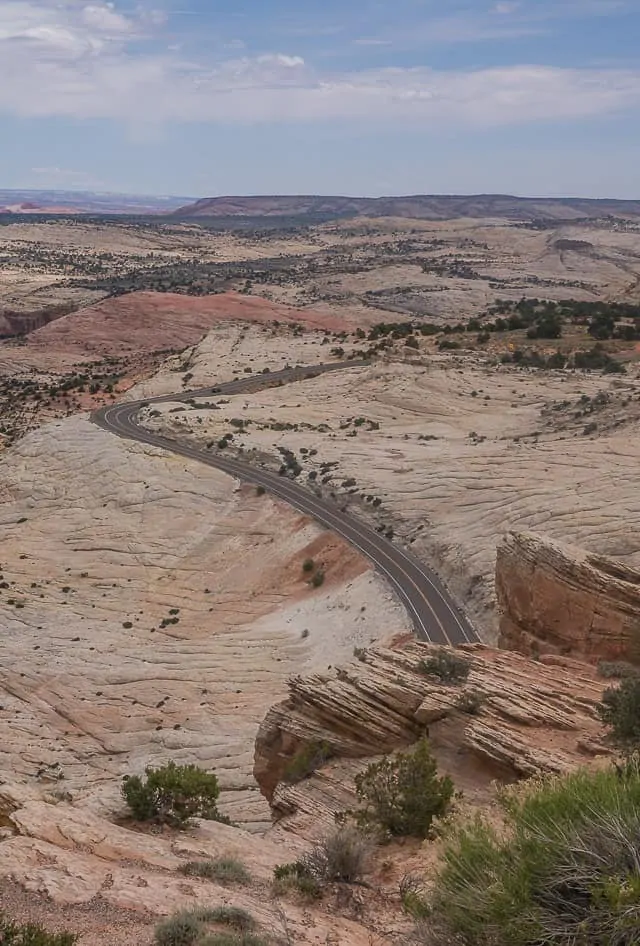 Eat: Escalante Outfitters in the town of Escalante offers up some truly delicious calzones.
Detour: Be sure to drive down Hole-in-the-Rock Road and into Grand Staircase-Escalante to explore the slot canyons or Coyote Gulch.
4. Blue Ridge Parkway, Virginia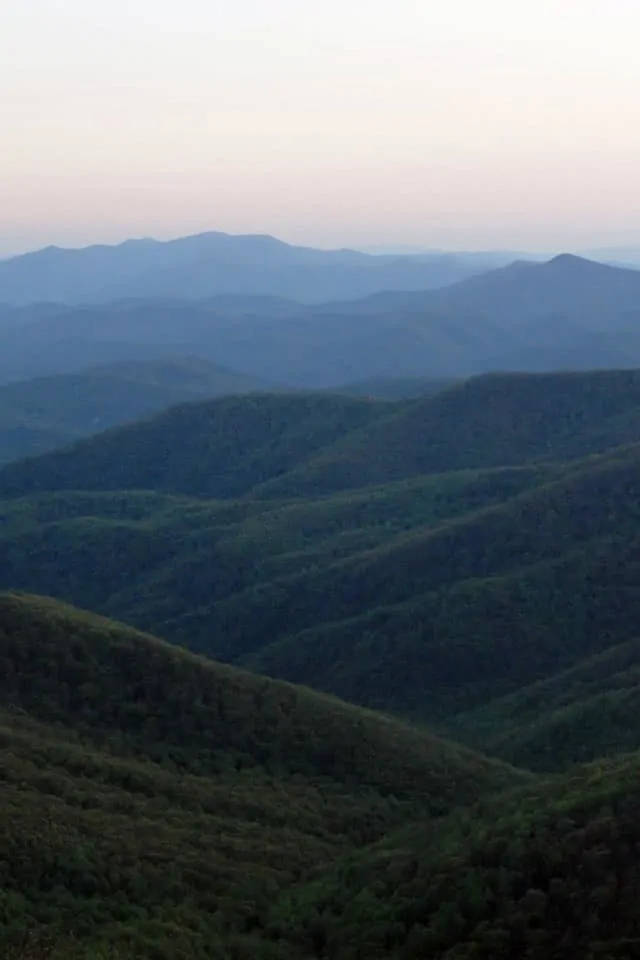 Skyline Drive through Shenandoah National Park and the Blue Ridge Parkway just to the south features some of the most amazing scenery in the mid-Atlantic. This scenic drive is situated high up along the spine of the Appalachian Mountains, it offers stunning views to both the east and west.
This place was a frequent stomping ground while I lived in Washington DC and spent much of my free time hiking and backpacking throughout the area.
Eat: Devils Backbone Brewing Company near the Wintergreen Ski Resort for some delicious pub food and great locally crafted beer.
Detour: Go hike to the top of Old Rag, hike Three Ridges, or check out one of these other top hikes in Virginia.
5. Highway 101, Oregon
Highway 101 follows the length of Oregon's stunning coastline and hugs it pretty closely through the majority of the state.
You will see winding coastal roads and crashing waves, with stops that include the town where they filmed Goonies and Kindergarten Cop, Haystack Rock on the northern end, Seal Rock, and a rugged and wild coastline.
You should also try and squeeze in a stop at Thor's Well or the Devil's Churn to see some truly stunning coastal scenery.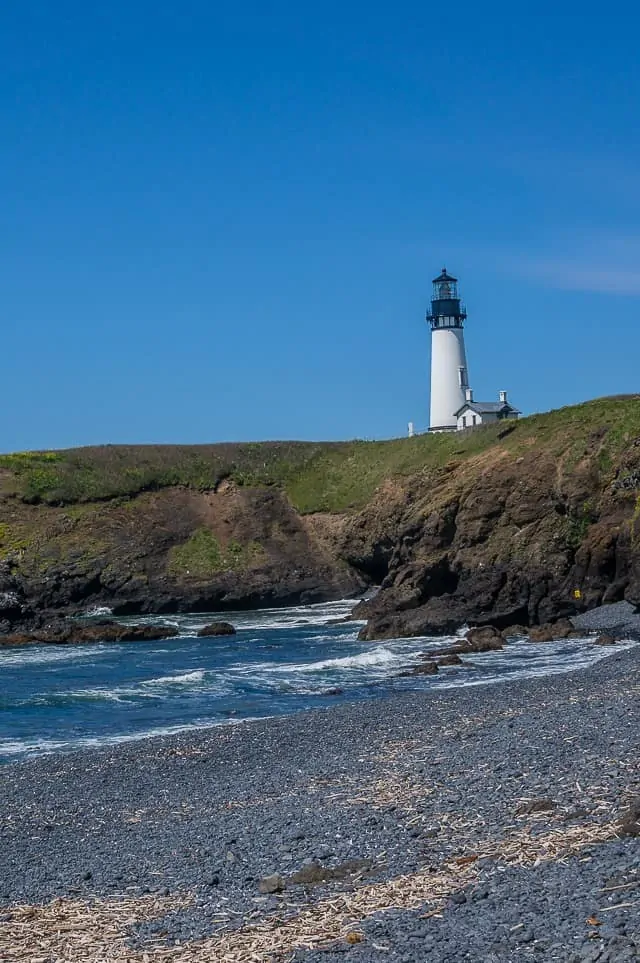 Eat: Tillamook Cheese Factory for some free samples of delicious cheese and to pick up some other delectable treats, and/or Rogue Ales in Newport for some delicious brews and good eats.
Detour: Head inland along the Columbia River and onto the quirky big city of Portland.
6. Overseas Highway, Florida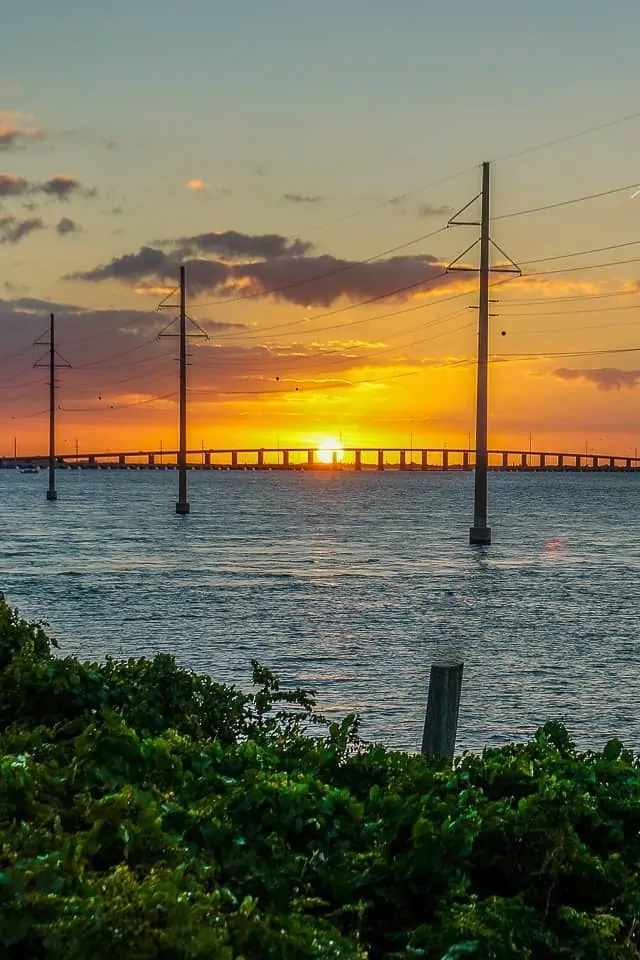 The Overseas Highway, Route 1, leads you from Miami south through the Florida Keys. The route is 113 miles long and takes you from beautiful savanna lands to the tropical islands with the largest area of coral reefs in the United States.
Since the road is connecting a chain of islands, you will pass over countless bridges that have you floating above the water, and you'll feel like a boat coasting through, including one bridge that is nearly seven miles long.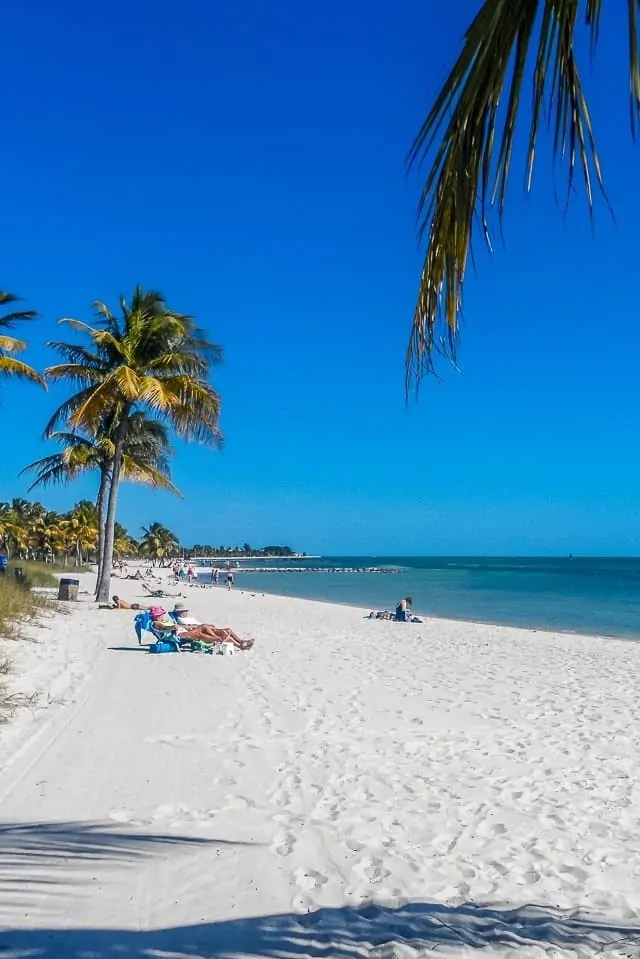 You can drive to the southernmost point in the USA near Key West, which sits closer to Cuba than to Miami, and you can visit the Ernest Hemingway Museum and the descendants of his six-toed cats. But even beyond the overseas highway, there is still plenty to see and do on a Florida road trip.
Detour: Take a trip into Everglades National Park to explore the largest wilderness east of the Mississippi River.
7. 89A, Arizona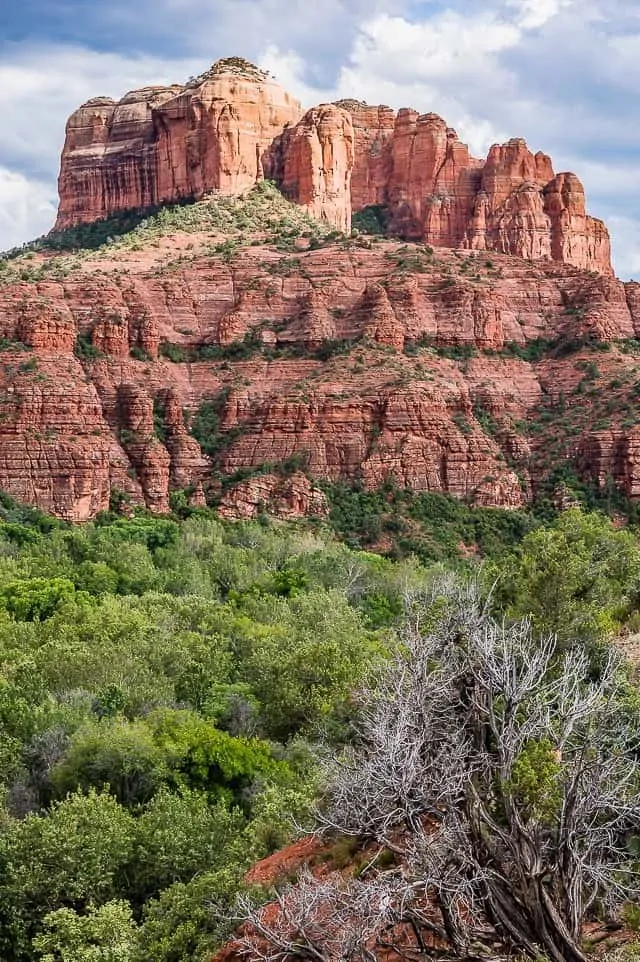 Arizona State Route 89A runs 84 miles from Prescott to Flagstaff and runs straight through the heart of red rock country.
The area in and around Sedona, Arizona is some of the most beautiful that I have seen anywhere in the United States, and could have easily been a National Park if not for the development.
Sedona features towering red rock buttes with incredible formations, surrounded by high canyon walls. Driving up along Oak Creek Canyon toward Flagstaff and you will wind high up onto the Mogollon Rim, the southern terminus of the Colorado Plateau.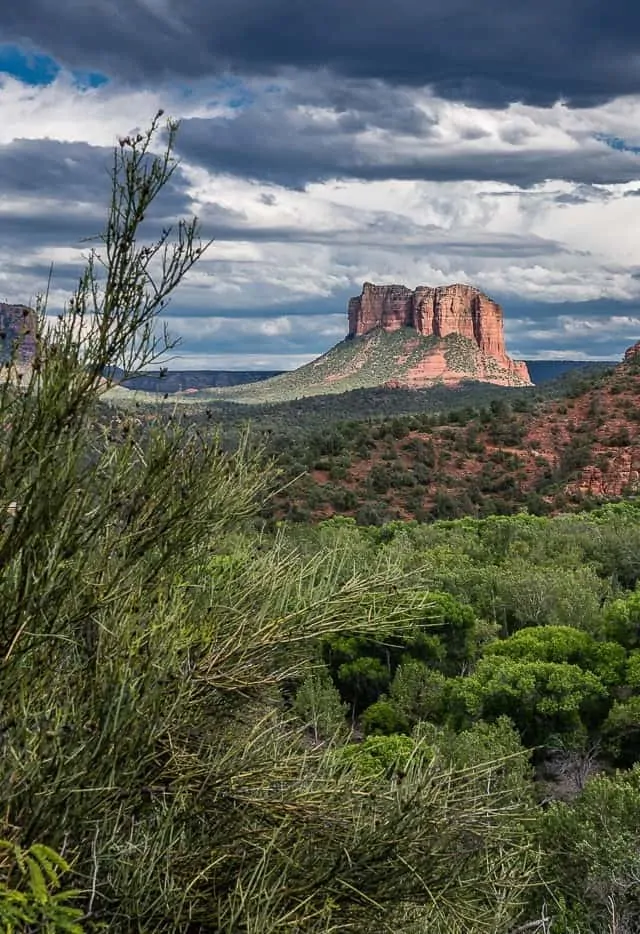 Eat: The Asylum Restaurant in the historic Jerome Grand Hotel, which is reportedly haunted, or for something a little more upscale visit the Elote Cafe in Sedona. I highly recommend taking an Arizona road trip, it's one of the coolest, most varied states to explore!
Detour: Of course, you have to detour up to the Grand Canyon, located not far from Flagstaff.
8. Million Dollar Highway, Colorado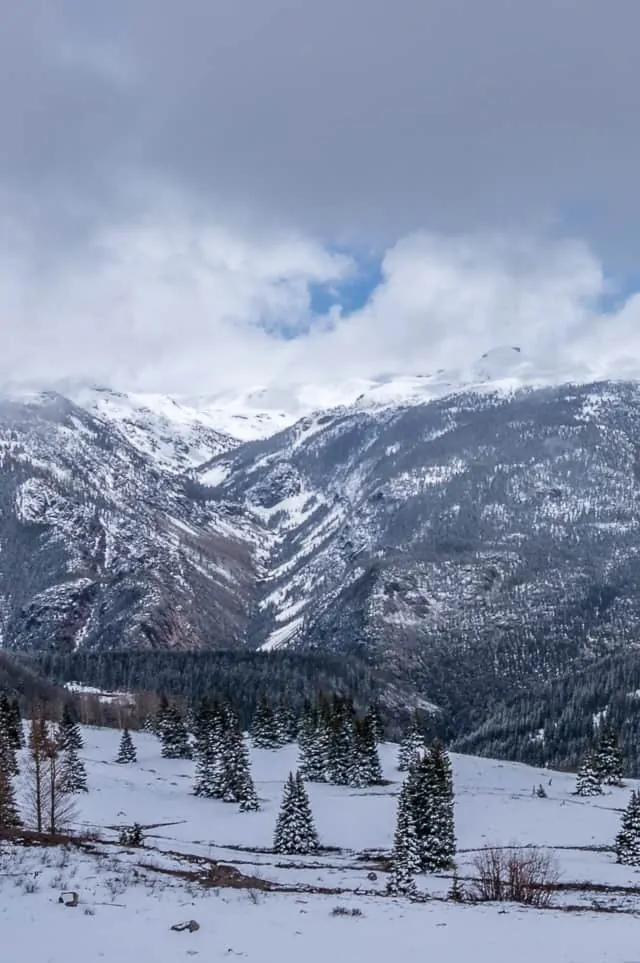 A stunning scenic drive that climbs through the San Juan Mountains between Ouray and Silverton, including the beautiful Red Mountain Pass which lies at 11,018 feet.
The road is particularly beautiful in the winter, with ample snow covering the mountainous terrain, though it can be treacherous with a steep 8% grade, frequent switchbacks, and the chance of avalanches blocking the road.
Eat: Mouse's Chocolates and Coffee in Ouray, for a delicious scrap cookie and a cup of hot coffee.
Detour: Be sure to visit the nearby Black Canyon of the Gunnison National Park and/or Mesa Verde National Park.
9. Route 1, Alaska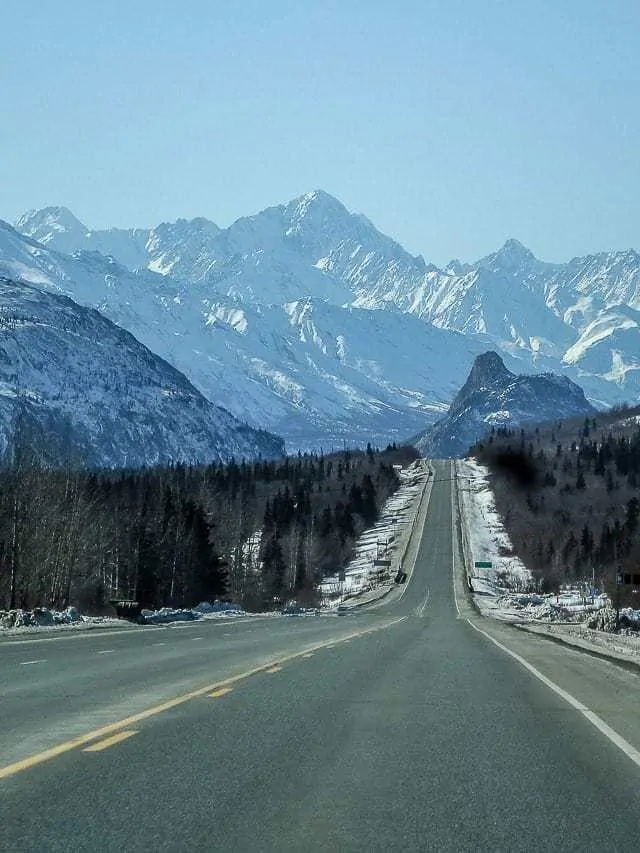 What is it about highways using the number 1? They seem to have an outsized representation on this list, and Alaska's Highway 1 is no exception. This route runs from Homer Alaska, up to Anchorage, then cuts east to Tok near the Canadian Border.
We drove the section between Portage and Glenallen in March and it was just jaw-dropping beauty throughout, with snow-capped mountains that reached down to the sea, and immense glaciers. Be sure to explore the Matanuska Glacier on your way east of Anchorage.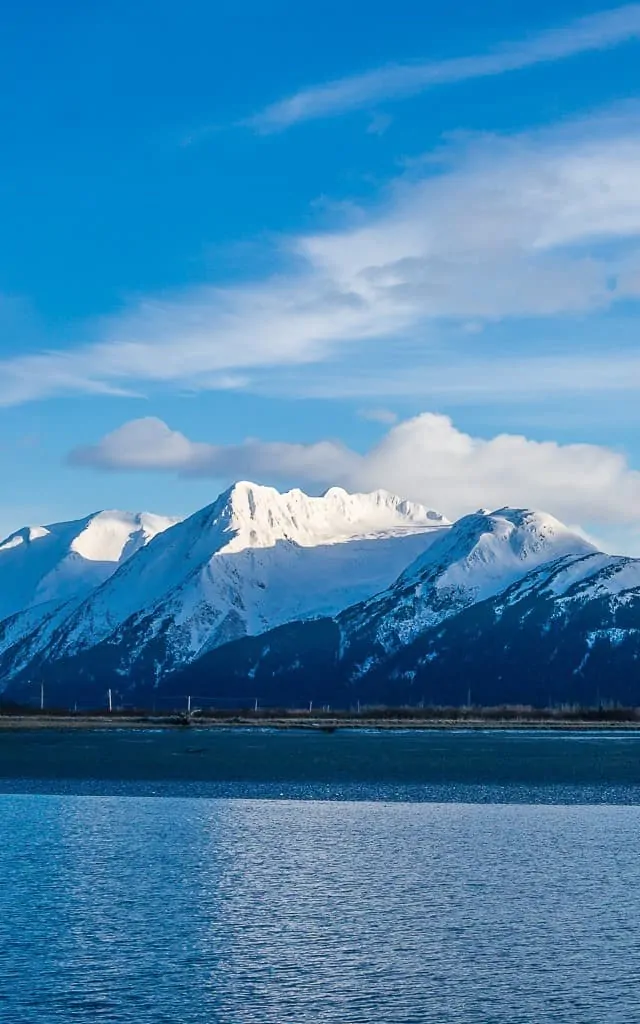 Detour: Drive north out of Anchorage and up to Denali State Park for some commanding and inspiring views of the incredible Denali, which stands more than 20k feet above sea level and is the highest peak in North America. If you're there during the winter, you can't miss out on seeing the Northern Lights in Fairbanks.
10. Historic Columbia River Highway, Oregon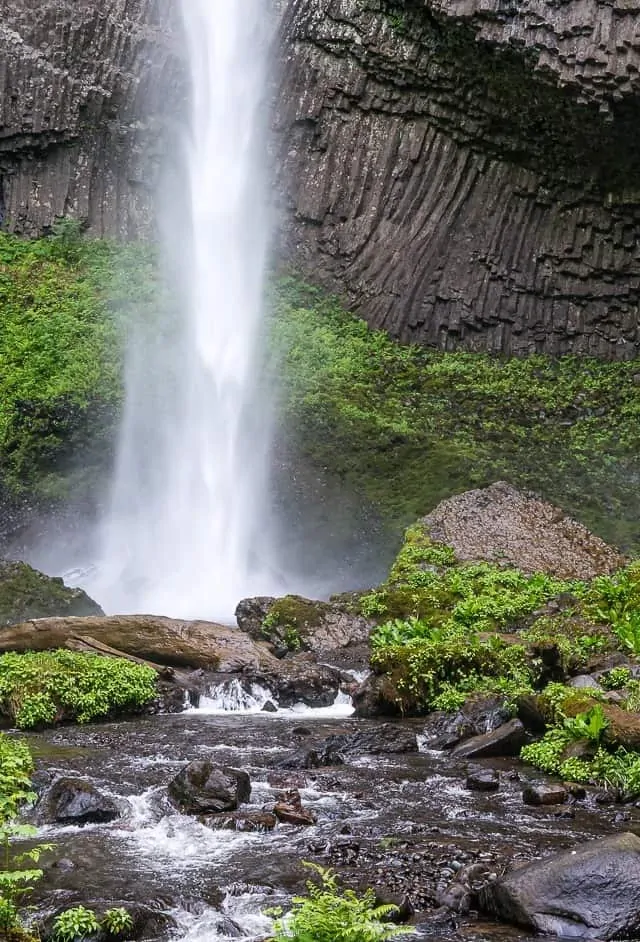 Waterfall after waterfall is what you can expect to find along this incredible stretch of road that begins just east of Portland. I've always loved LaTourell Falls (above) but you can't miss out on Multnomah Falls (below) the most popular of all the falls, though there are countless others to explore.
The road is particularly narrow and features beautiful foliage tunnels and trees dripping with moss, it is an incredibly green drive.
The Vista House sits on a high bluff overlooking the mighty Columbia River and is always worth a stop to enjoy the view.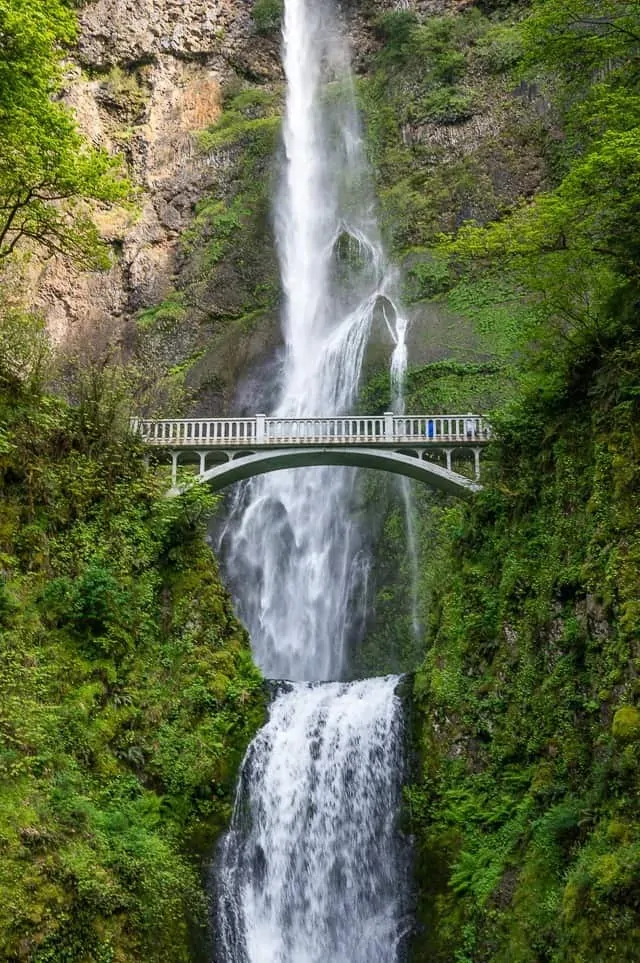 Eat: McMenamins Edgefield offers up a number of restaurants and breweries on their historic and expansive property just west of Troutdale, or make a stop at Tad's Chicken and Dumplings for a delicious and hearty meal.
Detour: Head south to visit the majestic Mount Hood and Timberline Lodge, which served as the exterior shots for the hotel in The Shining.
Want to Travel More for Less Money?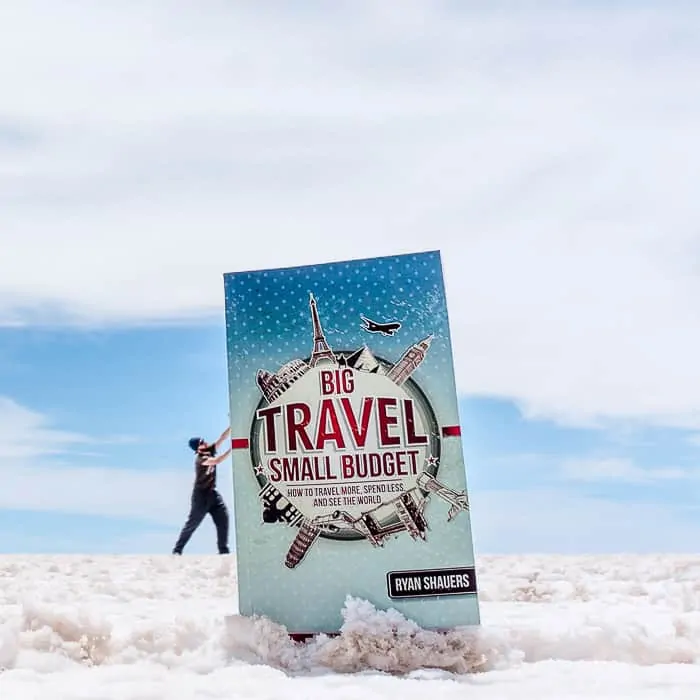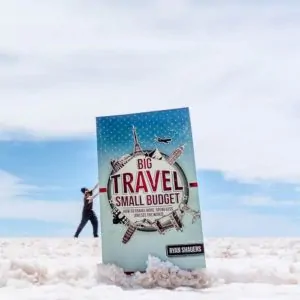 I will teach you the top methods I've used to save big money ??? during more than a decade of continuous travel in my best-selling book Big Travel, Small Budget. See for yourself, the book has nearly 200 unbiased opinions and 4.4 out of 5 stars on Amazon! ⭐⭐⭐⭐⭐
11. Loneliest Highway, Nevada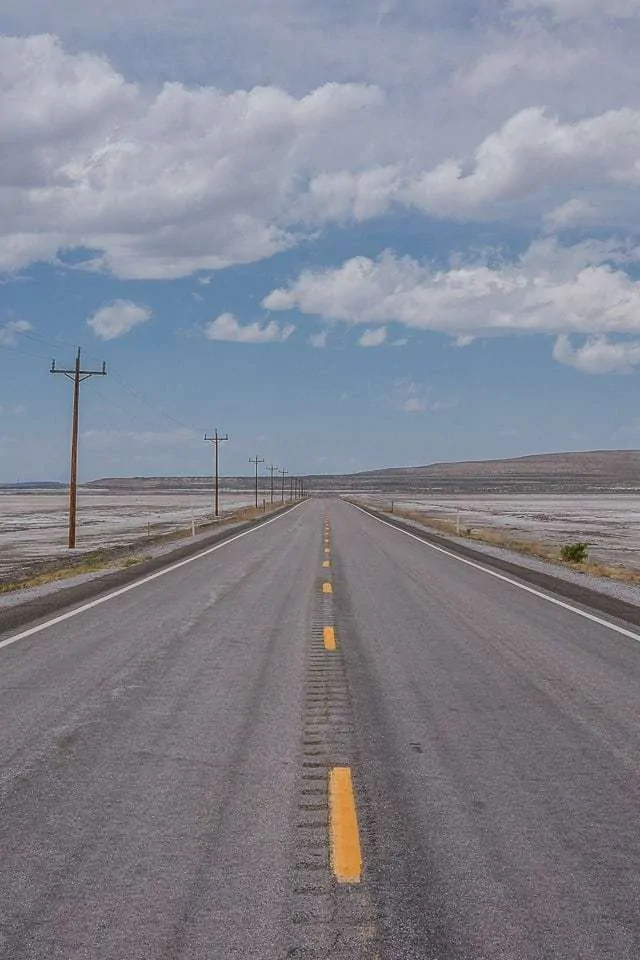 Highway 50 was named the loneliest highway in the United States by Life magazine in 1986, and the state latched onto the name in celebration. Highway 50 runs across the entire middle of the state from Lake Tahoe in the West all the way to the Utah border.
I can assure you that the nickname is accurate, this road features long desolate stretches with little sign of civilization. It feels much more remote and wild than the sections of road we drove in Alaska.
The route itself is not flat and boring though, as it actually crosses over 17 mountain passes, reaching elevations of over 7,000 feet, and features steep grades and hairpin turns. This is an incredible and beautiful drive through a remote and wild part of America.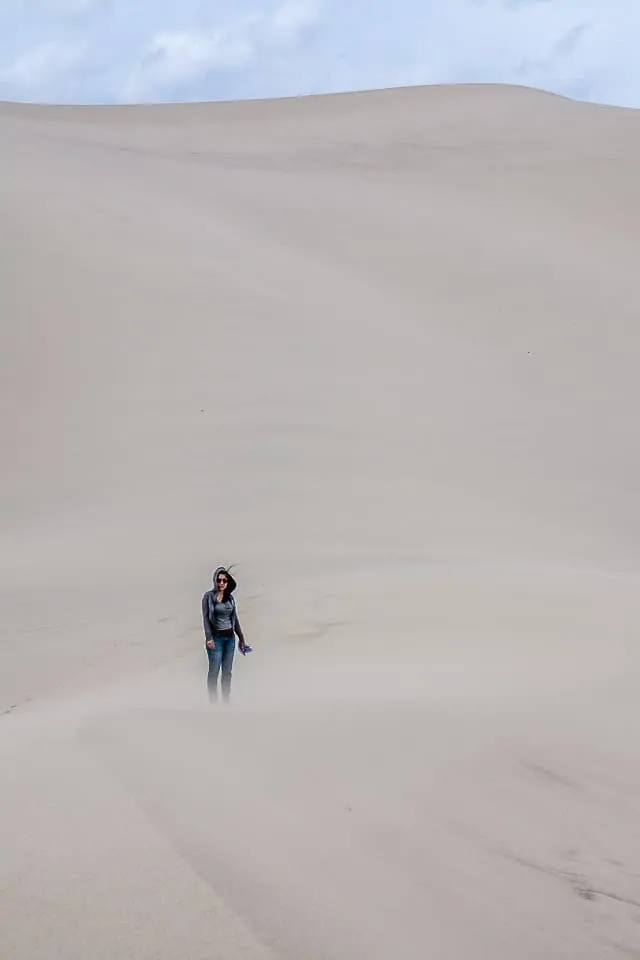 Sand Mountain itself is something not to be missed.
Detour: At the eastern terminus of the road, be sure to head south to visit Great Basin National Park, Nevada's one and only park and frequently overlooked.
12. Titus Canyon Road, California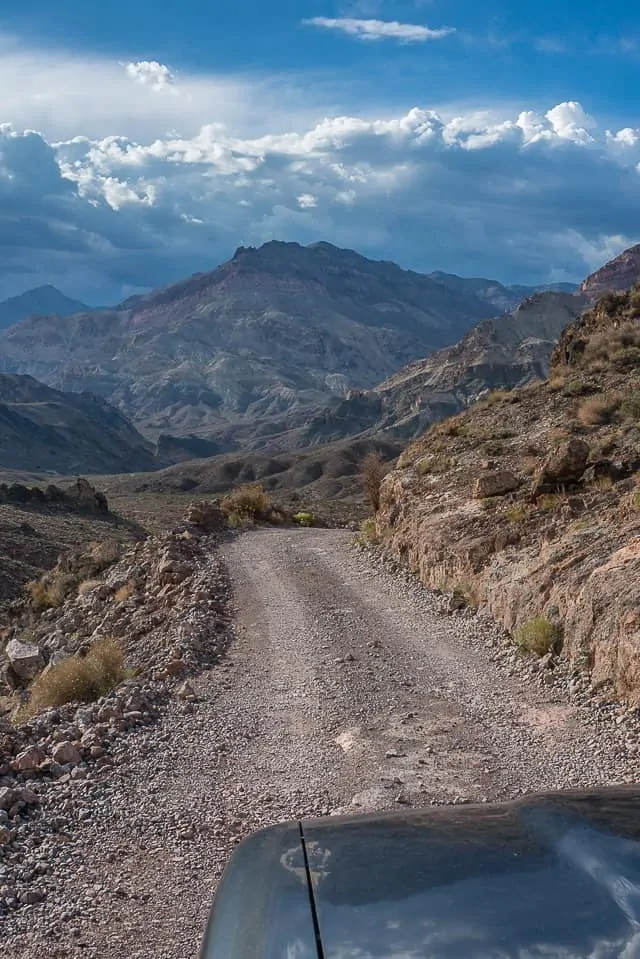 This is the only road on this list that isn't an actual highway, but rather a one-way dirt road that leads west outside of Beatty, Nevada, and down into Death Valley National Park.
The road isn't particularly rough, though they recommend four-wheel drive, and will take you through high mountain passes, beside abandoned ghost towns, and through narrow slot canyons (for a vehicle anyway) before spitting you out in the heart of Death Valley.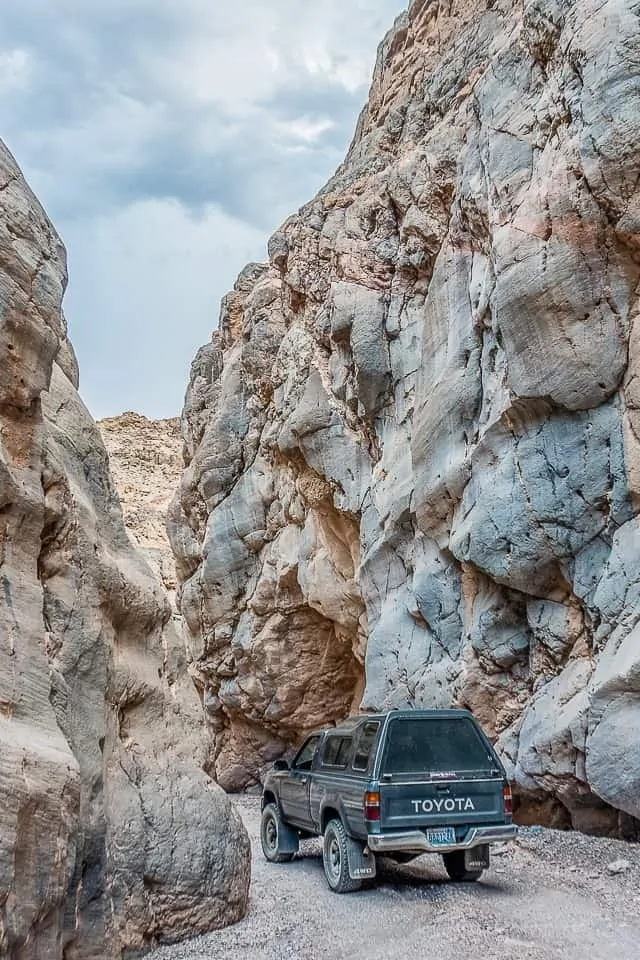 An outstanding and unforgettable drive, and easily one of the most scenic drives in America.
Detour: You can't drive into Death Valley without making a visit to the Painted Hills and Badwater Basin.
13. North Cascades Highway, Washington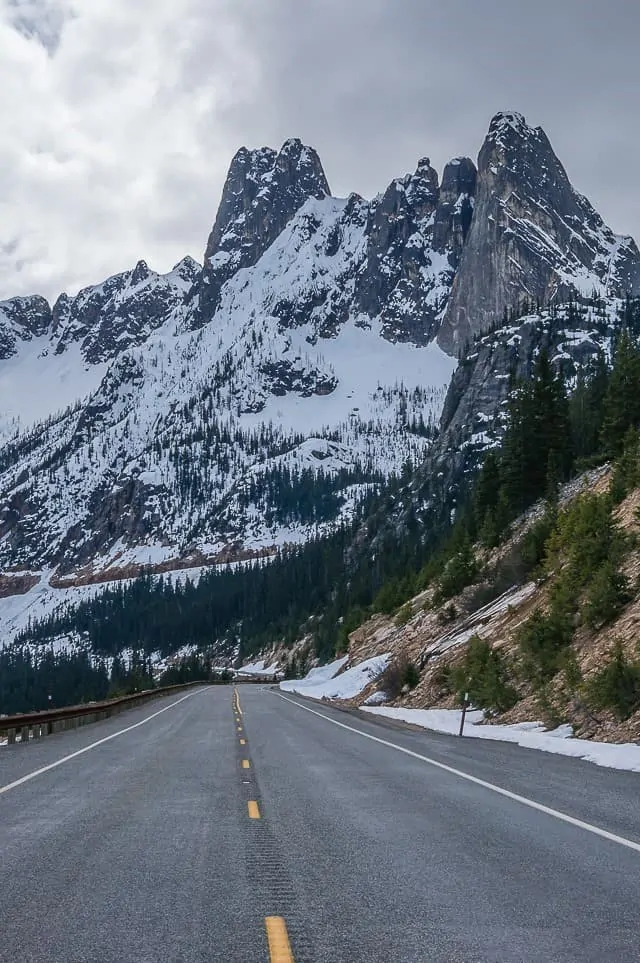 Highway 20 runs through the heart of the North Cascades, the so-called American Alps. The North Cascades Highway is usually just about the last of Washington's mountain passes to be opened each year thanks to the rugged nature of the road in high mountain passes, and the absolute deluge of snow that usually falls each winter and the ensuing avalanches will pile up on the roads.
Frigid mountain rivers, bald eagles, towering green forests, and snow-capped mountain peaks, are a few of my favorite things.
The area in and around Washington Pass, with the Liberty Bell group of five peaks, is one of my favorite places in all of Washington State, but there is also the beautiful Diablo Lake, and quaint little towns like the wild west-themed Winthrop.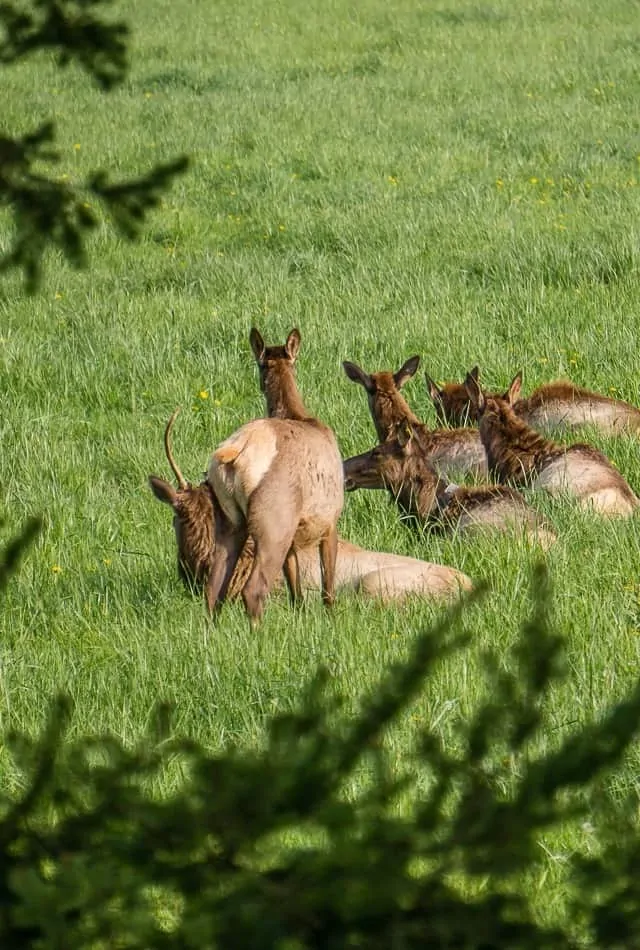 Eat: In Mazama, you can visit the Mazama Store which usually offers up a delicious selection of food, including some killer pizzas that are perfect after a long day on the road.
Detour: Head south on the east side and swing down to Leavenworth for more incredible mountain scenery in this little Bavarian-style village.
14. Highway 163, Arizona/Utah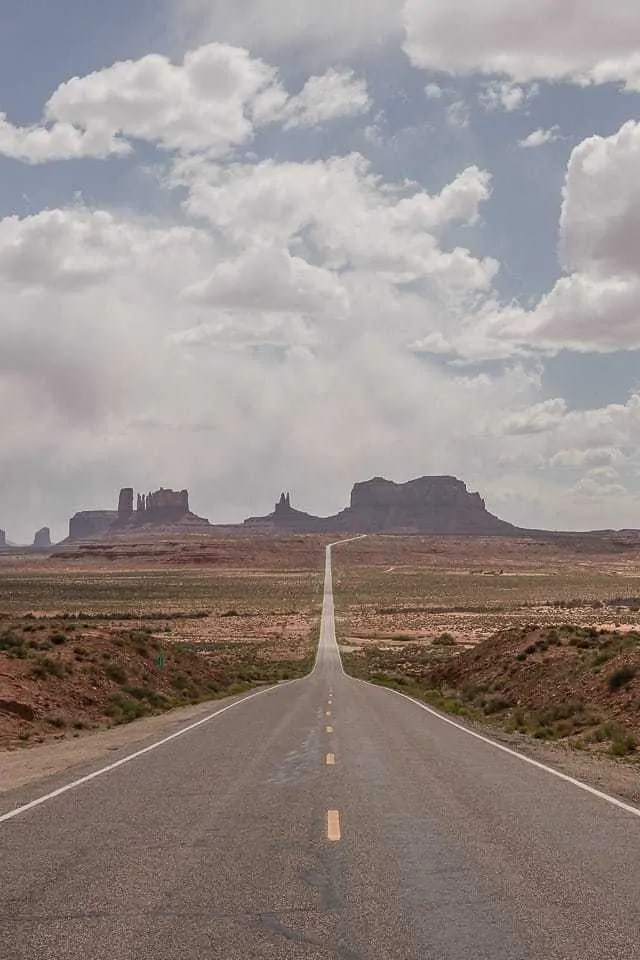 Highway 163 is a 64-mile route that runs primarily through the Navajo Nation, from Kayenta, Arizona to near Bluff, Utah.
The scenery and terrain through the area are fantastic, but the real draw is, of course, the incredible Monument Valley which features big rocky outcroppings that rise dramatically out of the desert floor. This is the scene of so many famous movies and is the heart of what many consider the American West.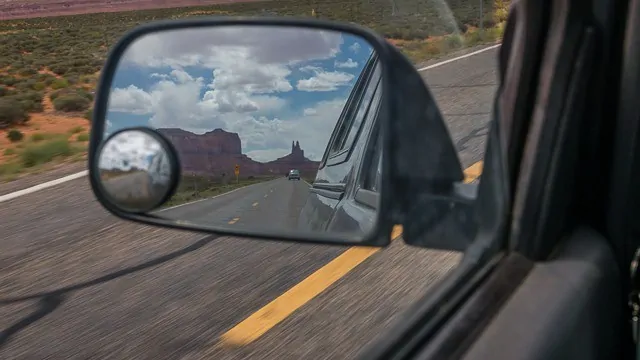 This road will have you constantly reaching for your camera.
Detour: Keep heading northward until you reach Canyonlands National Park and Arches National Park. There is so much beauty throughout the Four Corners region.
15. Highway 90 and 145, Colorado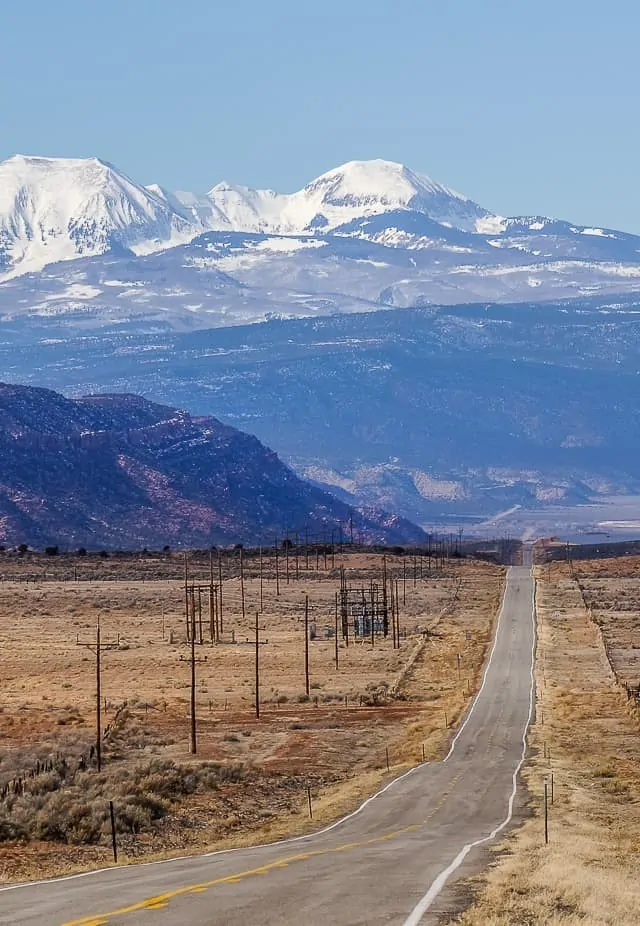 Highway 90 runs 42 miles from the border of Utah near the La Sal Mountains and toward the San Juan Mountains where the road ends at Naturita before it meets Highway 145. The road winds through some spectacular canyon scenery and has big snow-capped mountains to both the east and west.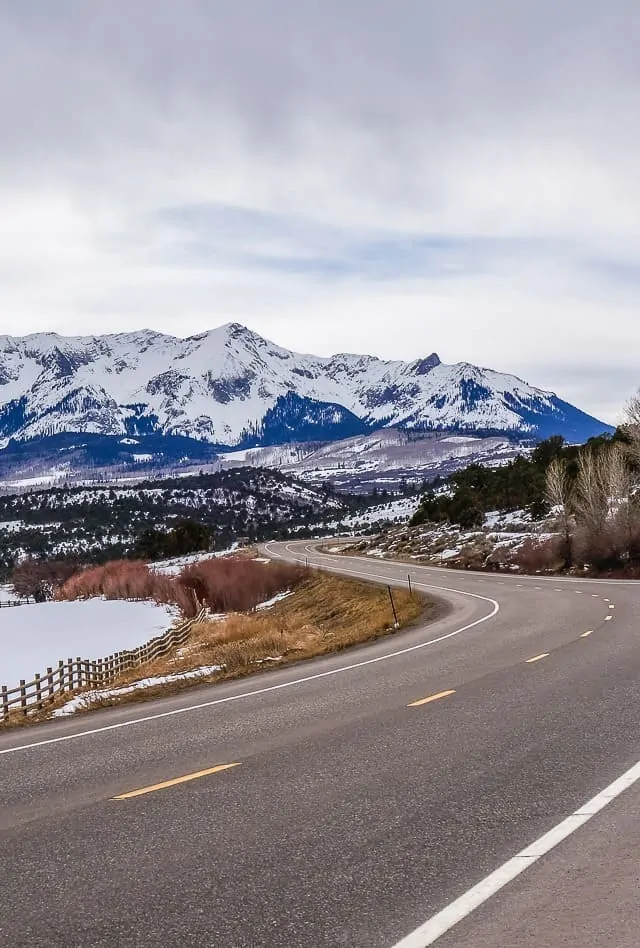 Highway 145 heads toward Telluride before winding through the mountains. The whole area is just incredible.
Detour: Head up to Moab for some more spectacular scenery that you won't forget.
My To-Do List
Kancamangus Highway, New Hampshire
I've driven part of this famous road during a New Hampshire ice climbing trip in the dead of winter, but it is most famous for its fall colors. Maybe I will make it back one of these days.
Beartooth Highway, Wyoming
This famous road, also one of America's scenic byways, runs up to high altitudes near the northeast entrance of Yellowstone National Park and has been called the most beautiful highway in America. I was there recently, planning to do the trip after Yellowstone, and they closed it the morning we were going to do the drive with the first snowfall!
Going to the Sun Road, Montana
When I was a teenager we made it to the Going to the Sun Road on a family road trip, but that was a long time ago and I haven't driven it myself… I even went back recently but the road was still closed due to weather… One of these days I'll make it back to one of America's most beautiful national parks.
Read Next: Road Trip Planning – A Comprehensive Guide
The Road Always Leads West
If you love road trips, be sure to check out my book The Road Always Leads West about my wanderings across the American West. Watch the book trailer below:
Did you enjoy this post about the most scenic drives in America? Please take a minute to share it on Facebook, Twitter, or Pinterest. Thanks!
Read Next
Your Turn
Is there an amazingly scenic road that didn't make this list? Sound off in the comments below and share your favorite pick.
The following two tabs change content below.