This article may contain
affiliate links
. If you make a purchase through these links, I will earn a commission at no extra cost to you. Thanks!
The great state of Arizona is perhaps one of the best states for a long, meandering road trip, with incredible scenery varied geography, and plenty to see. Here's where I went over the course of a few weeks on my Arizona road trip.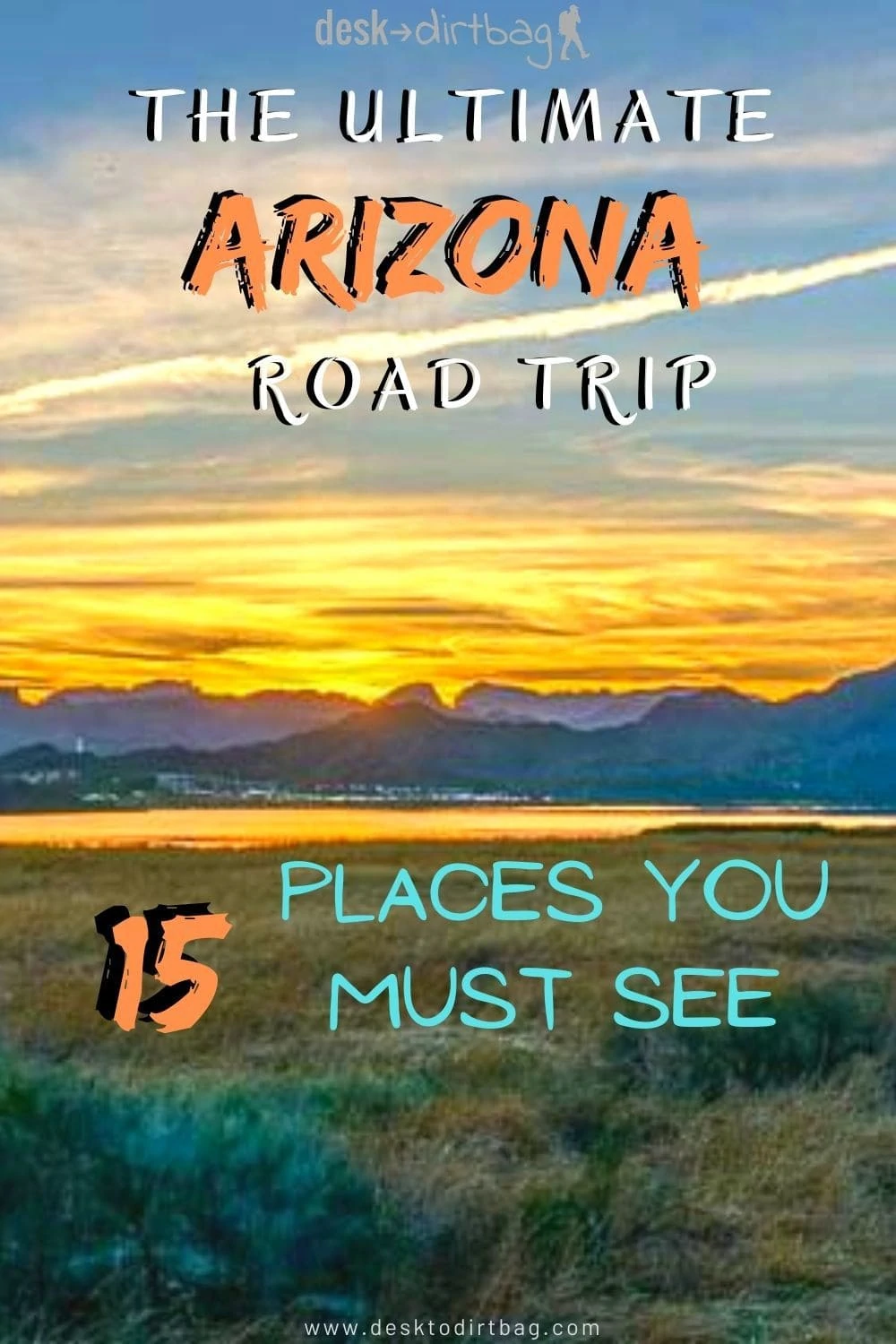 After passing through New Mexico, I spent a number of weeks exploring the great state of Arizona. For the most part it was a family affair–I visited my relatives in Sierra Vista, and my mom flew down to get out of town for her 60th birthday, we explored from Phoenix, to Sedona, to Chinle, to the Grand Canyon.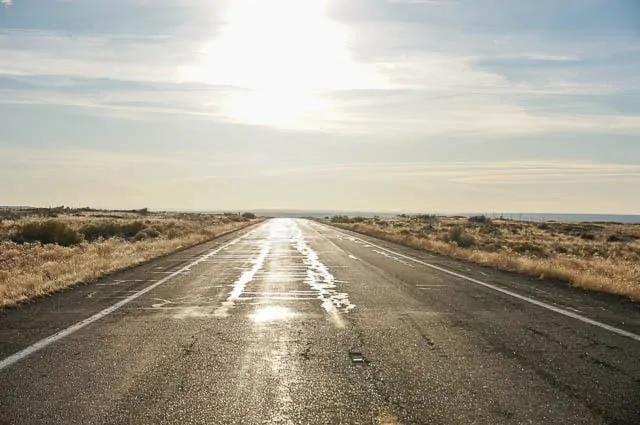 Lots of spectacular scenery throughout the state. I spent a little time on my own exploring the state as I made my way to California and Joshua Tree National Park…
I wrapped up my road trip through New Mexico and made my way to my Aunt and Uncle's house down in Sierra Vista. They've been down there for a number of years, but I'd never had the chance to visit them before. This was my first time visiting Arizona and most definitely my first Arizona road trip.
The thermometer rose as I got closer to their place, near the Mexican border in the southeast corner of the state. I made it to their nice, new home and relished in their air conditioning–my old truck has no AC.
Tombstone Arizona
We caught up for a bit and then headed out to Tombstone, Arizona to explore this famous and touristy town of wild west lore. The OK Corral, Wyatt Earp, and the setting of so many Hollywood films. My relatives took me out to dinner back in Sierra Vista to a buffet, which I definitely made good work of.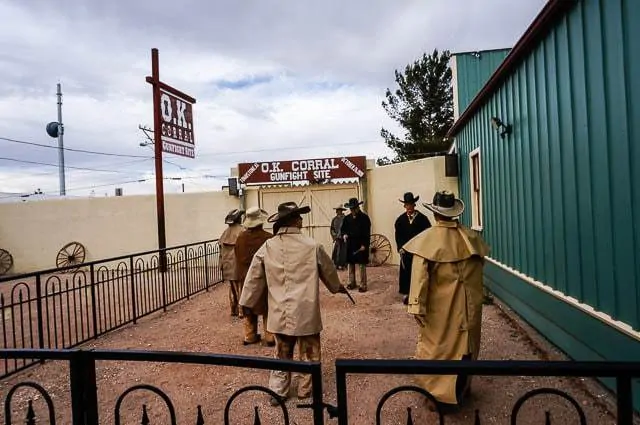 The next day I said goodbye to them and hit the road for the drive to Phoenix. My mom was flying in early that evening. This was a great start to my Arizona road trip.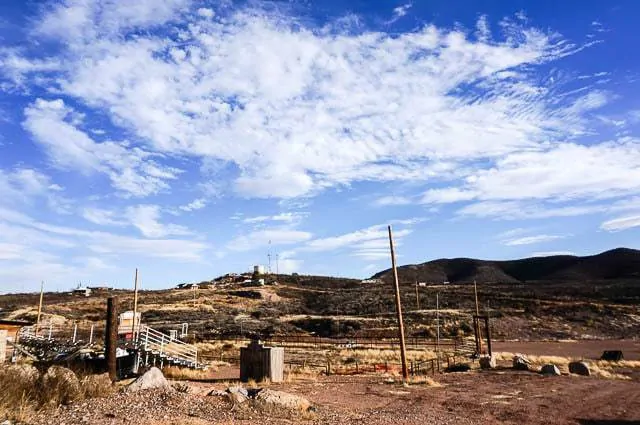 Saguaro National Park
On the way up I stopped at Saguaro National Park (the east side) just outside of Tucson. The towering saguaro cactuses are truly a sight to behold. I've never quite seen anything like it.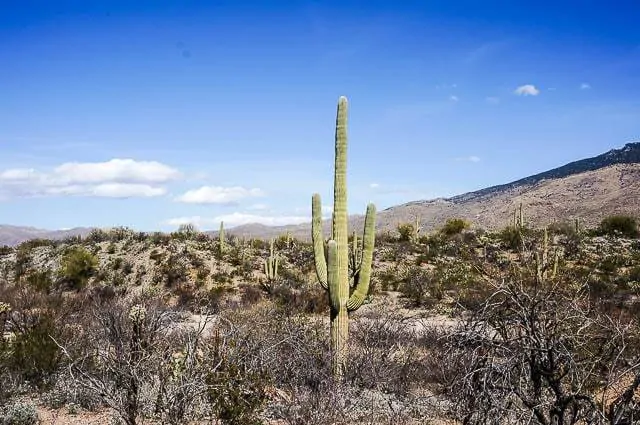 As mentioned before, it was soon to be her 60th birthday, and she was eager to do something different and get out of town, so I invited her to come down and visit me on the road.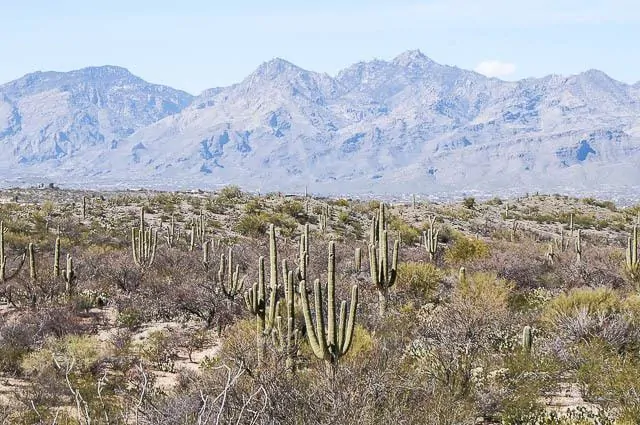 That Seth Rogen and Barbra Streisand movie, the Guilt Trip, had just come out recently, and while I hadn't seen it, we kept joking about it throughout the trip–a mom and her grown son on a road trip. They pull up at the Grand Canyon in the movie: "So, how long are we supposed to look at it?" "10 minutes…?"
Phoenix
We spent a few days in and around Phoenix. Just kind of checking things out, exploring Scottsdale, Tempe and some of those areas.
Eating good food, junk shopping at Goodwill, and I even was able to get rid a whole bunch of books that I ended up bringing back from my short trip to DC, thanks Half Price Books!
Desert Botanical Gardens
We spent the better part of one day exploring the Desert Botanical Gardens in town. Tons and tons of different cactuses and other desert plant life. Got a much better sense of the ecology of the Sonoran Desert.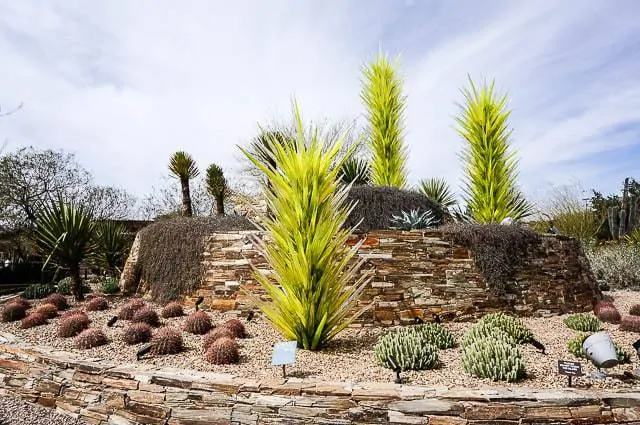 Saw lots of animals throughout the garden as well–like the interesting quails they have in the area and even a roadrunner that was at the outdoor cafe.
They butterfly garden (an additional cost above the standard entrance fee) was also pretty cool to see. It made for some good photography practice as well.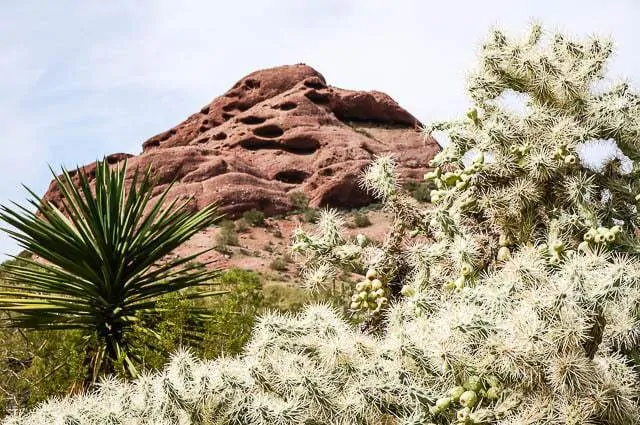 After the gardens, we visited the nearby Hole in the Rock formation, which has a decent, slightly elevated view of the surrounding cityscape.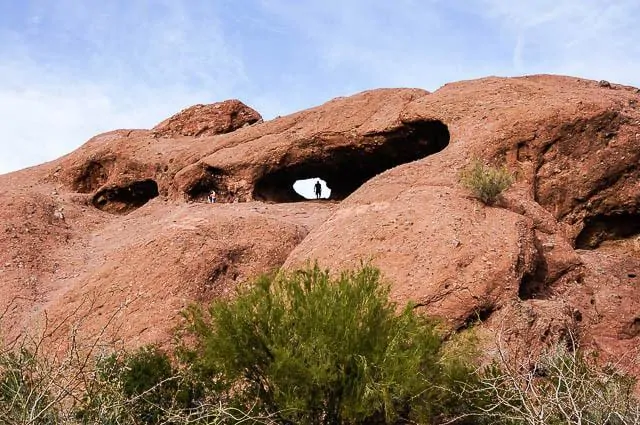 Superstition Mountains
We made the drive out of Phoenix toward the east, up the extremely scenic highway 88, to Tortilla Flat on our Arizona road trip. It's a beautiful, winding, mountainous road, and most definitely worth the drive if you're nearby.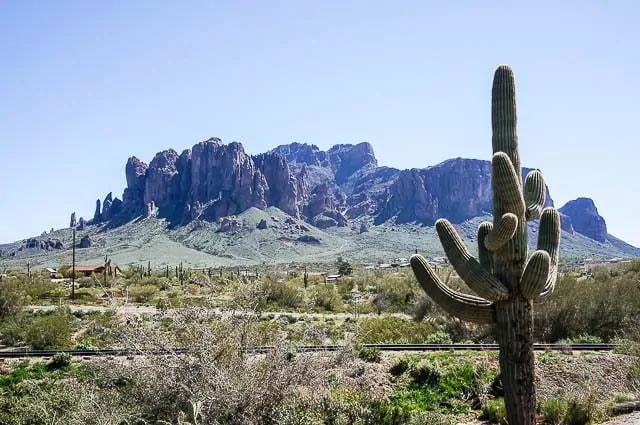 A quick stop at the Goldfield ghost town to do the touristy thing, including a rattlesnake exhibit with a huge variety of snakes, spiders, and even a Gila monster.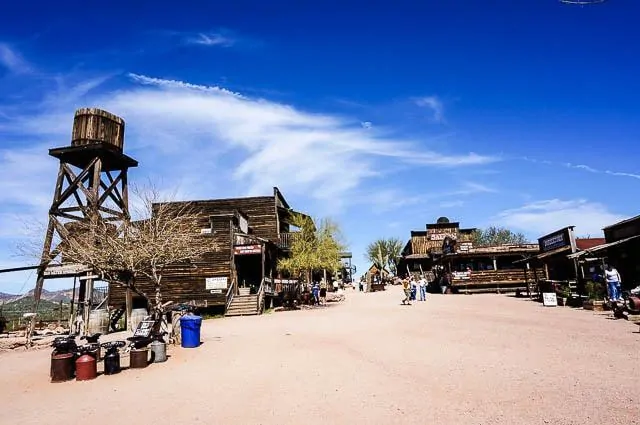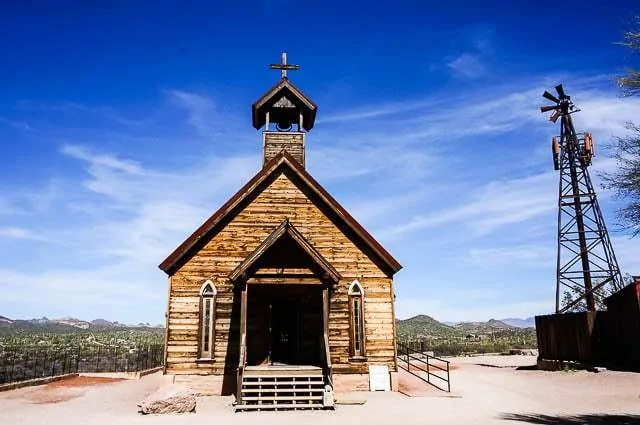 We continued driving and past the large and appealing Canyon Lake. I wouldn't have minded hanging out by the lake side, but it is a state park and thus charges for admission.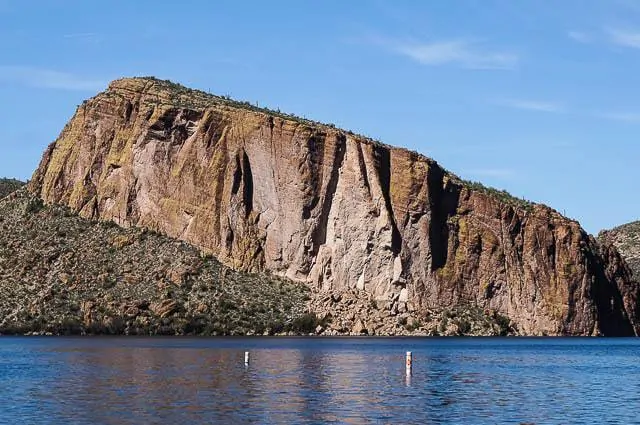 At the little town of Tortilla Flat we enjoyed some extremely delicious prickly pear (cactus) ice cream and caught some live music.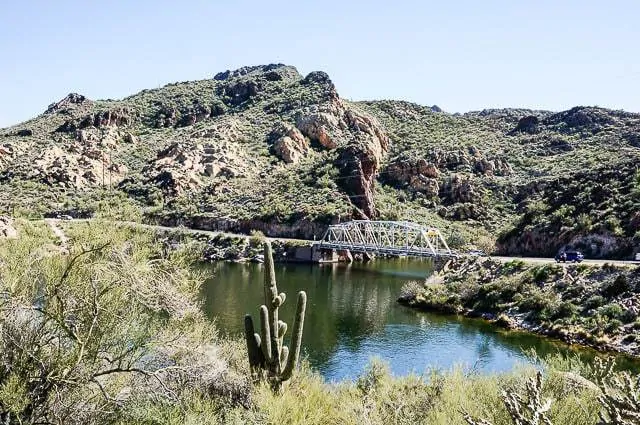 Back in Apache Junction we hung out a nice Starbucks with a great outdoor patio–something us Seattlites don't have in abundance is the whole outdoor dining, cafes, etc. It's nice to be able to enjoy the fresh air.
We made a stop at In-N-Out burgers–my mom's first time–before making the two hour drive north to Sedona.
Sedona Arizona
Out hotel was actually down in the Village of Oak Creek, just outside of Sedona. If you aren't familiar with Sedona, it's in the heart of Red Rock Country, and features some jaw dropping rock formations, and is also (in)famous for it's mystical, weird side as well. Crystals, healing vortexes, etc, etc.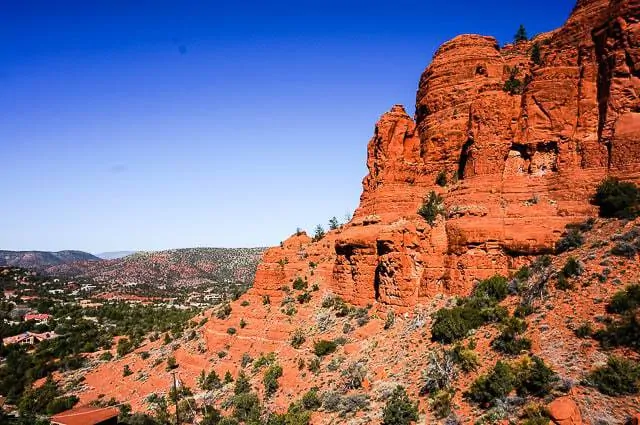 The first day was mostly just getting our bearings around town. We had breakfast at the Coffee Pot Restaurant (a must visit), and then took one of those bus tours where they drive you all over the place and tell you about the various attractions in town. Those are always a nice way to start a trip in any new city, in my opinion.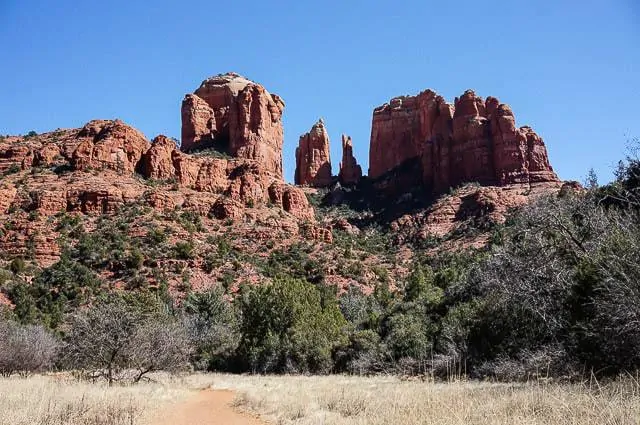 We took a short hike up to Red Rock Crossing and near Cathedral Rock. My mom wanted to do some hiking, though what she considers a hike and what I consider a hike are two pretty different things. But hey, it's nice to just to take a leisurely walk in the outdoors.
We did some scenic drives in the area, like the Upper Red Rock Loop Road.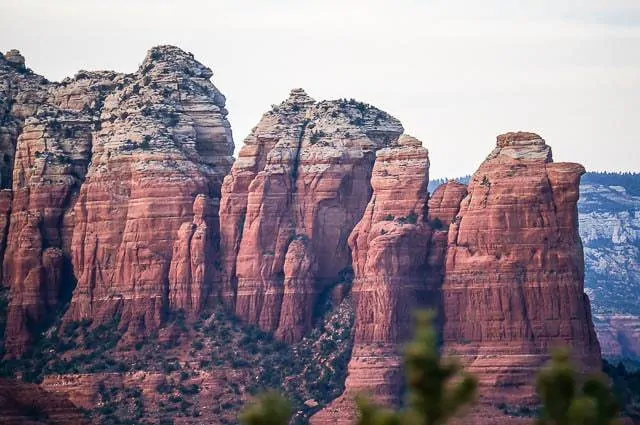 And we also visited the Airport Vortex just before sunset. I think I inadvertently took us on the "direct route" to the top, which was nothing really, but my mom was sweating it, thinking it was too steep, and that she "wasn't a rock climber". She made it, just fine, but we took the standard way back down, since she was a little worried about getting down. 🙂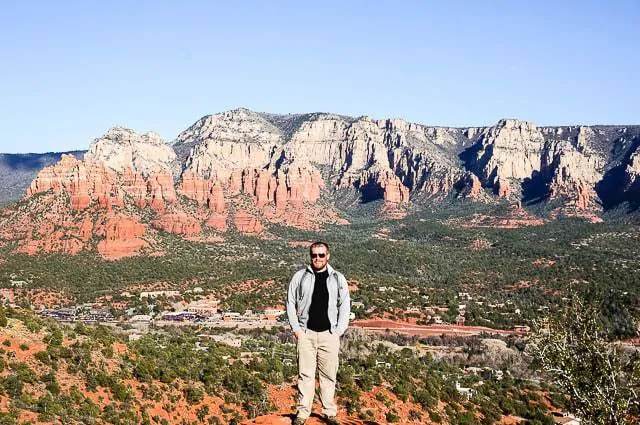 That night for dinner we went to the Cowboy Club restaurant where we got to eat tempura battered rattlesnake (chewy, kind of like calamari), and cactus fries (not bad).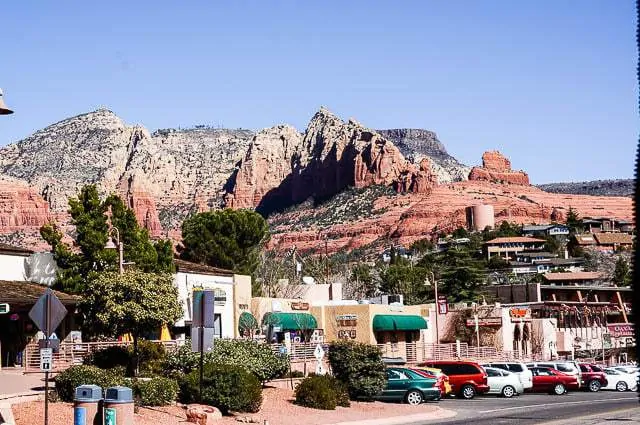 Snowy Sedona
The next morning we woke up to pretty some foul, cloudy, rainy weather. We had wanted to do some more short and easy hikes, but not now.
We got off to a leisurely start and messed around in town for awhile before deciding on taking the scenic drive up highway 89A, the road to Flagstaff, and among the most scenic drives in America.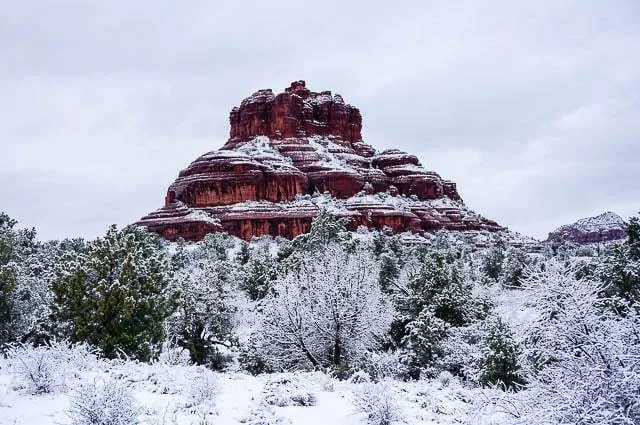 The road gains a couple thousand feet, and the rain soon turned to dumping snow. It was pretty reminiscent of driving over a big mountain pass.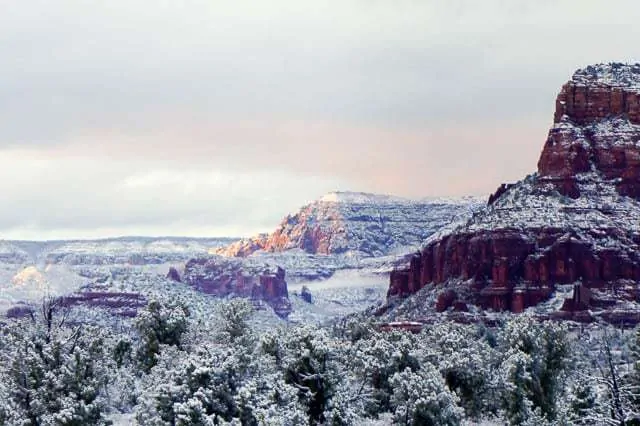 We turned around up high once the road topped out and returned to a still rainy Sedona.
That evening however the rain turned to snow in Sedona itself–lightly dusting all of the towering red rocks with a little white.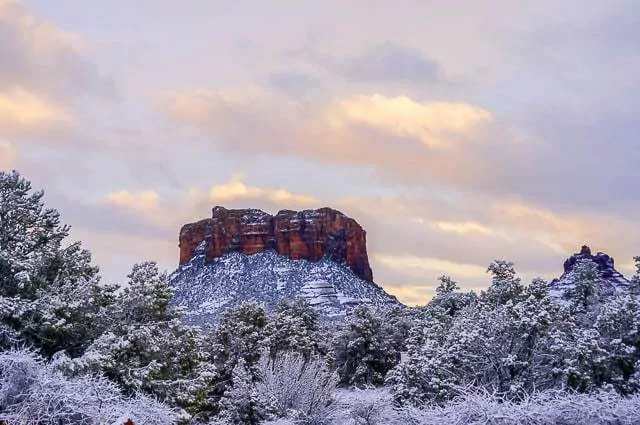 It made for some especially scenic sights at sunset, where we ran around and took photos.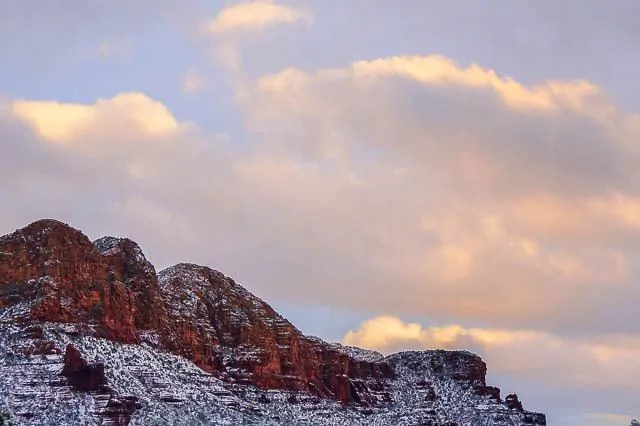 Off to Jerome
The next day was my Mom's actual birthday. We didn't have any set plans for the day… I mentioned the Verde Canyon Railroad trip, a four hour or so train ride out into the wilderness, which I though might be fun (getting to see the snowy sights, and less driving). We didn't have reservations, but we drove out anyway. Turns out it was sold out.
So instead we explored the area. Cottonwood, Clarkdale, and Jerome.
We had lunch at the famous Jerome Asylum Restaurant. An old haunted hotel, supposedly, and also one of John McCain's favorite restaurants. It sits prominently high up on a hillside, and I'm sure the views would've been great, but we were totally fogged in.
We eventually headed back into Sedona for dinner. The one and only specific thing she wanted to do for her birthday was have dinner at Elote Cafe, perhaps the most famous and high end restaurant in town. They don't take reservations, so everyone just shows up and has to wait like hour or an hour and a half for dinner.
It's part of the experience. The dinner was absolutely phenomenal though, definitely among the best meals I've ever had. The elote dip is delicious and the lamb adobo was to die for. The night was topped off with some cake from the Desert Flour Bakery.
Navajo Nation
The next day we left Sedona to continue the great Arizona road trip and ventured up and into the northeast corner of the state, bound for Chinle, Arizona. Through Flagstaff and on to Winslow, Arizona.
An impromptu stop led us to the city made famous by an Eagles song: "Standin' on the corner in Winslow, Arizona…" They've actually got a little corner and monument dedicated to the song. Pretty funny.
We continued on to the Painted Desert in Petroglyphs National Monument. A gorgeous landscape, for sure.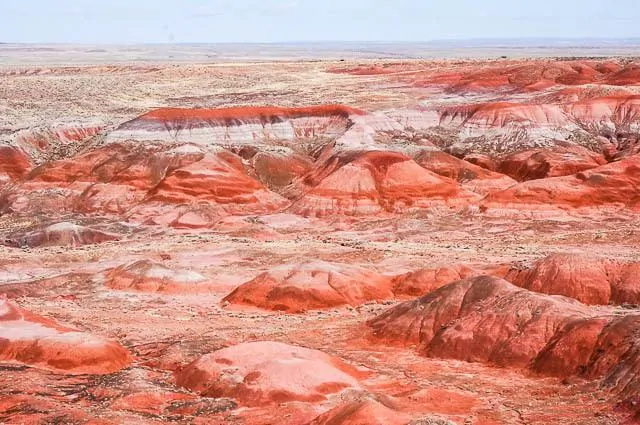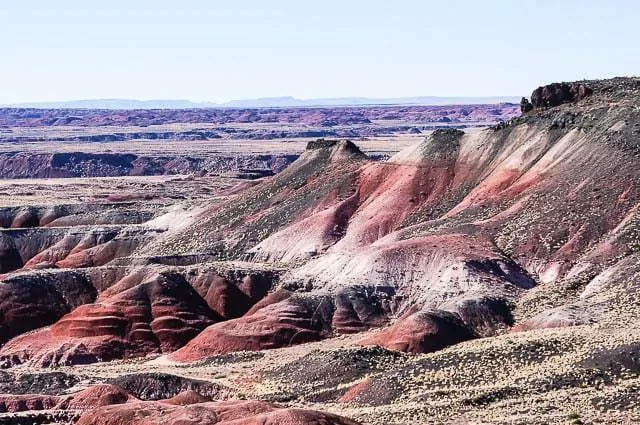 Soon after leaving Petroglyphs, my truck started wobbling, and then started wobbling really badly. We were pretty out there by this point. Far from any major city and headed deeper into the Navajo Nation, and even further from civilization.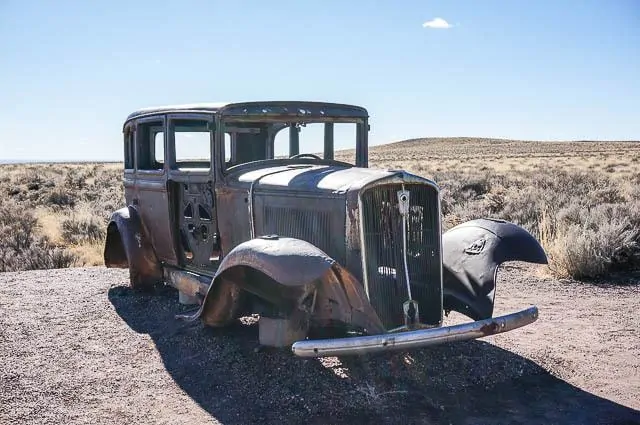 I suspected it was my tire… One of my tires blew out back when I was living in Ouray, and I only replaced that one. The other tire was definitely on it's last legs.
We made it to Chinle, but the wobbly nature of the truck was unnerving.
Canyon de Chelly
The next day we were preoccupied with the truck. The air pressure was a little low, and I hit every gas station in Chinle to get air, but none of them had any!
We made the drive along the North Rim of Canyon de Chelly, stopping at some of the view points and enjoying the scenery.
Finally found a gas station with air on our way out of the park… Upping the air pressure helped a little, but didn't solve the problem.
By this point we were about as remote and deep as you can get in the lower 48 — one of the dangers of an Arizona road trip. I still suspected the tire, and hoped I wouldn't get a flat, but was especially hopeful it wasn't a more major problem.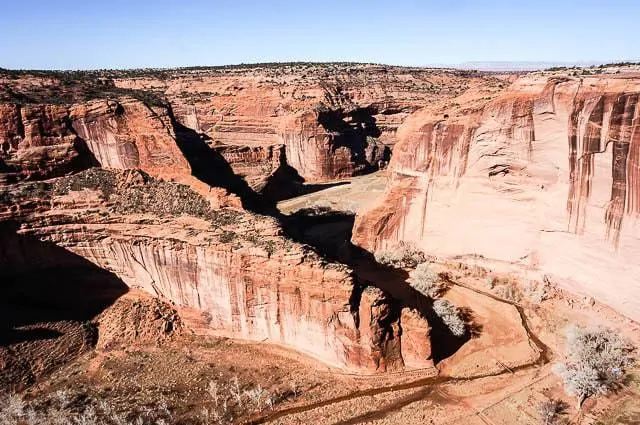 We pressed on toward Monument Valley in the far northeastern corner of the state along the border with Utah.
Detour to Page Arizona
At Kayenta, the gateway to Monument Valley, I made the decision to skip a tour of the valley, which was very disappointing and pretty much the entire reason for the trip out to that part of the state, and instead made a bee line for Page, Arizona, the closest real city, in order to deal with the wobbly truck issue.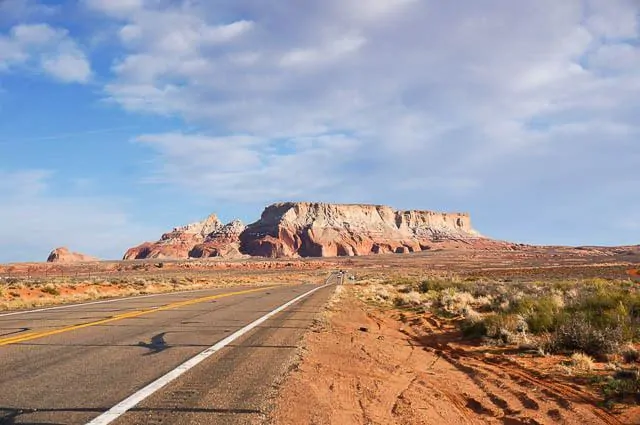 It was a 130+ mile detour to get there, but we made it to Big O Tires and they found a lump in the tire. It took a few hours for them to get to it and replace it, but I was back on the road with a smooth-driving, non-wobbly truck. Awesome!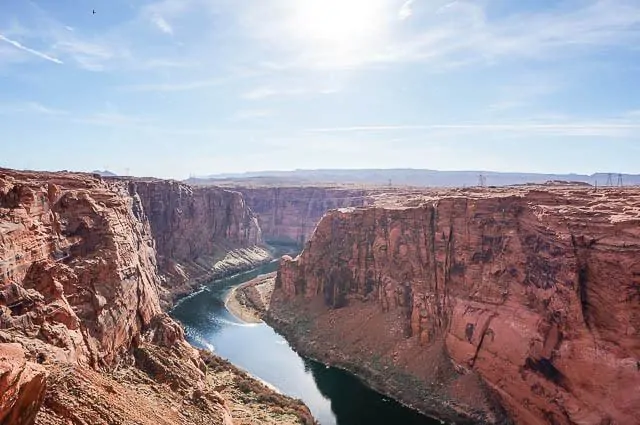 At the least we went and checked out Lake Powell and the Glen Canyon Dam. Gorgeous!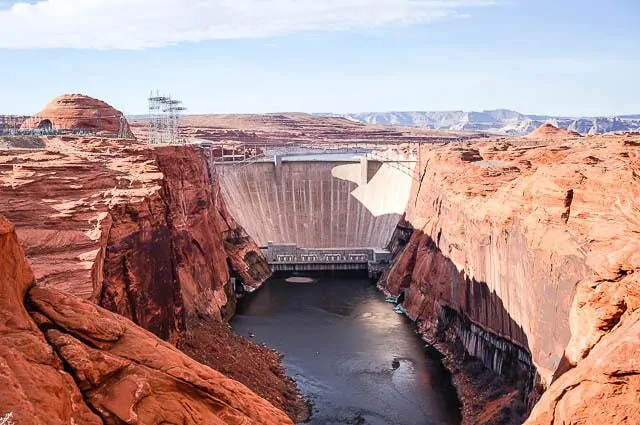 I later realized we were right by "Horseshoe Bend" on the Colorado River, where it makes a huge and dramatic U-turn. Too bad we missed it.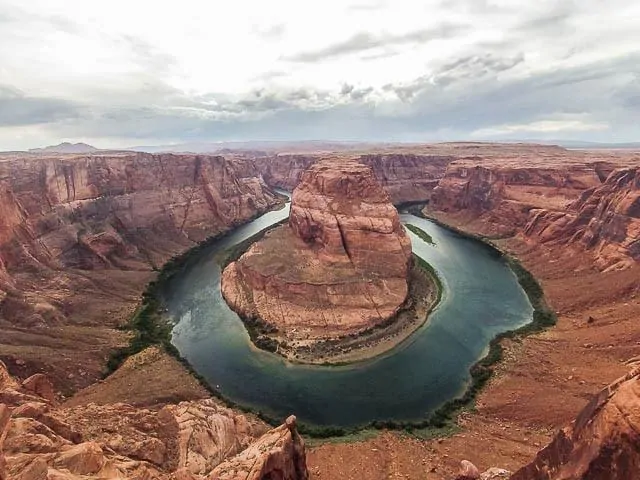 That night we had to push on to the Grand Canyon, where we had reservations for the night. It was a little later than anticipated given the tire detour to Page.
Grand Canyon National Park
We got up super early the following morning in order to catch sunrise from the south rim of the Grand Canyon. I had never been there before, and wasn't sure where we should go to catch the sun rise, but I decided on Mather Point after some online research.
I allowed plenty of time since I was unfamiliar with the park, the parking, the trails, etc. So we ended up being almost the first people at Mather Point–hanging around in the dark for a long time with the gradual and ever increasing orange glow on the horizon. The people continued to descend on Mather Point as the actual sunrise time came closer.
Finally the sun crested over the horizon.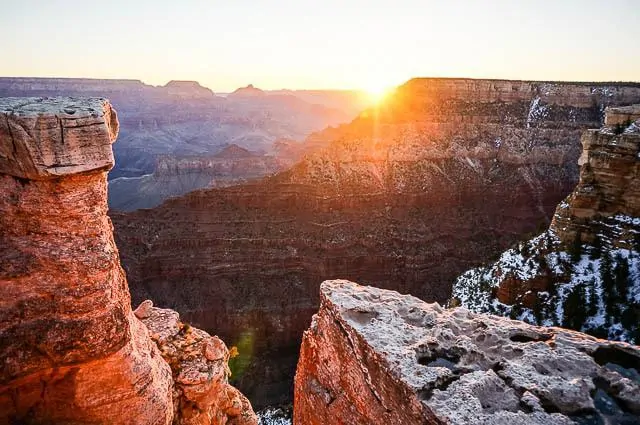 We spent the rest of the morning hiking along the rim and exploring the area, taking photographs, gawking at the herd of mule deer, and enjoying the warm morning light that began illuminating the depths of the canyon below.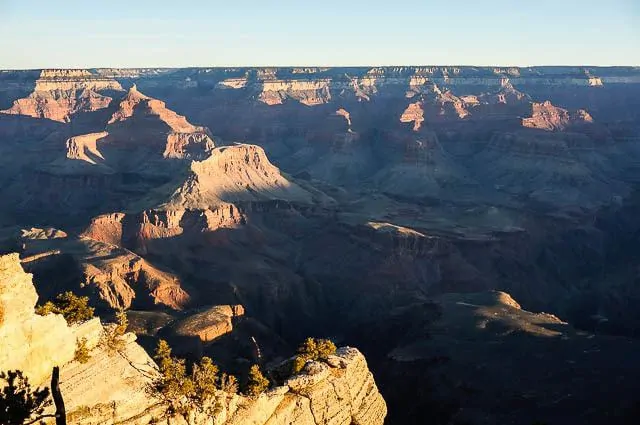 Grabbed a little coffee and breakfast at one of the concessionaire stands, and I bought some souvenirs at the El Tovar Lodge for other family members for my Mom to take back with her.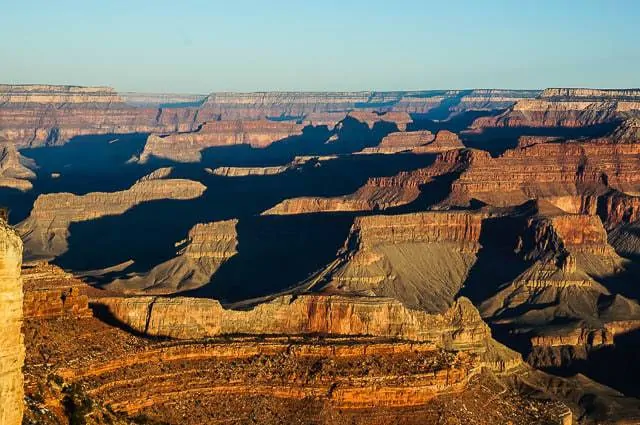 By the early afternoon we had to make the couple hour drive back down to Phoenix for my Mom to catch her flight back to Seattle. All in all it was a good visit… It was nice to see my Mom again and have her treat me to the finer things in life, from hotels to restaurants to various other touristy things that I otherwise wouldn't have done.
After dropping her off at the airport, I actually turned right back around and drove up north again toward Camp Verde, just south of Sedona, to continue my Arizona road trip solo.
I made my way toward the Verde Valley Hot Springs where I knew there was some free camping, and also a popular nudist area, I guess. It's a long, bumpy, dirt road to get down to the actual camp area, quite a ways out of the way.
I didn't actually go to the nudist hot springs, you have to ford the river a few times to get to the site of a former prohibition-era resort and hot springs.
The resort and speakeasy has since been demolished, but the hot springs and pools still apparently remain. Instead of doing that I spent the next morning just sorting out all the gear and belongings in the back of my truck.
Montezuma's Well
I continued north and visited Montezuma's Well, a large warm-water oasis in the desert, that has supported people and wildlife for thousands of years.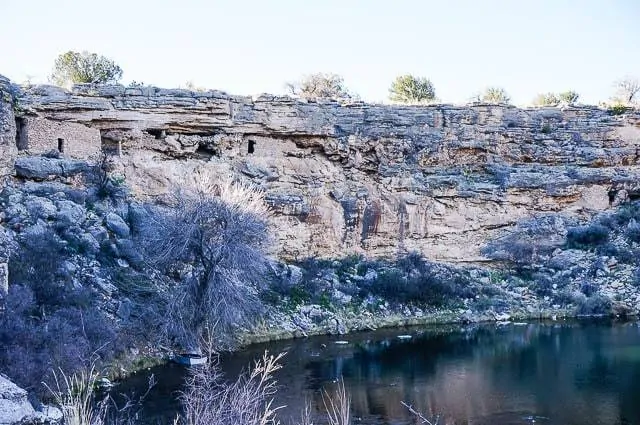 I messed around in Flagstaff later on and then struggled to find a truck camping spot that evening. There were numerous places listed on freecampsites.net (my go-to resource for these things) out near Humphrey's Peak, but unfortunately, all the roads were closed for the winter season…
I finally found an open dirt road at a lower elevation, much further from town than originally anticipated. Ahh, the nature of being cheap and not knowing where you are going to sleep on any given night.
Hualapai State Park
The next day I started on my way to California and Joshua Tree National Park. A Facebook friend recommended checking out Hualapai State Park outside of Kingman, Arizona, so I made the stop on the drive out.
The Hualapai Mountains are a handful of large, 8,000+ feet peaks that tower over the surrounding desert, "like a big desert zit" as my friend put it.
There was a five-dollar day use fee for the park, which I reluctantly paid–I love my America the Beautiful Pass which gets me into all the National Parks for free (great for a National Park road trip!), so I am always hesitant to visit any state parks and have to shell out additional money.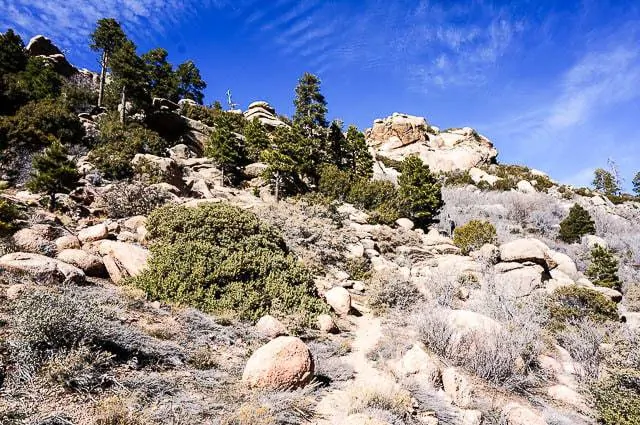 I did a short five or six-mile round trip hike up to the summit of Aspen Peak.
There was still a fair amount of snow covering the trails from the recent storm. It was weird because one bend of the trail would be cold, shaded and covered in snow, and the other side would be blazing hot, in the direct desert sun, with little cactuses around.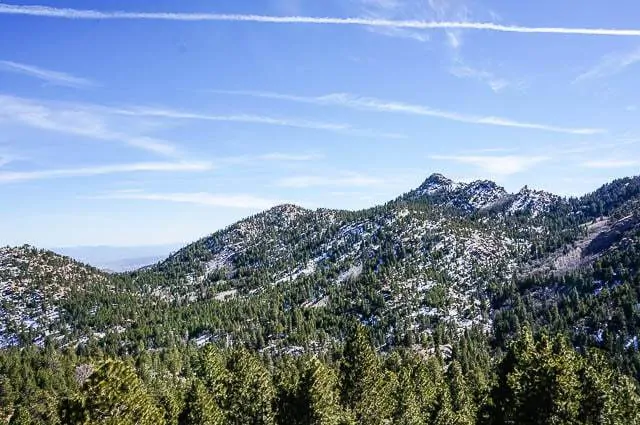 Hualapai State Park is a nice detour in the Kingman area and one that I definitely recommend spending a day at.
Lake Havasu
I continued on to Lake Havasu that night and found easy truck camping just south of town on BLM land–there is ample space along Highway 98 between mile markers 165 and 171.
It's always great to find a FREE place like this, basically the epitome of what I'm looking for with free camping in the USA. Lots of people around, doing the same thing as you; you don't feel vulnerable and you aren't camping anywhere you aren't supposed to be.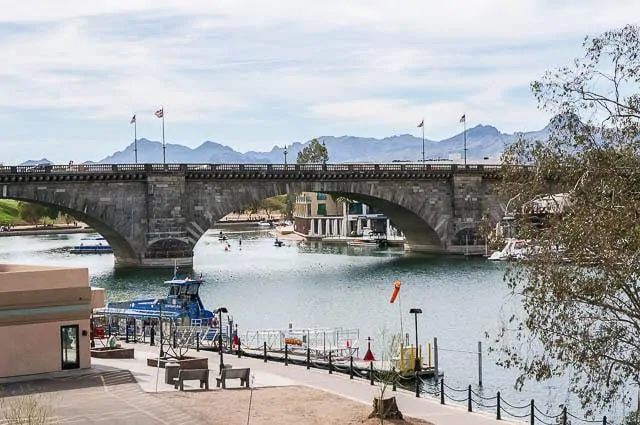 The next day I explored the town of Lake Havasu. From London Bridge Beach, where I scored a free pancake breakfast and coffee from some church group to the London Bridge itself–which is just weird to have in the middle of this town. I also observed the raucous partying and festivities along the beach since it was spring break.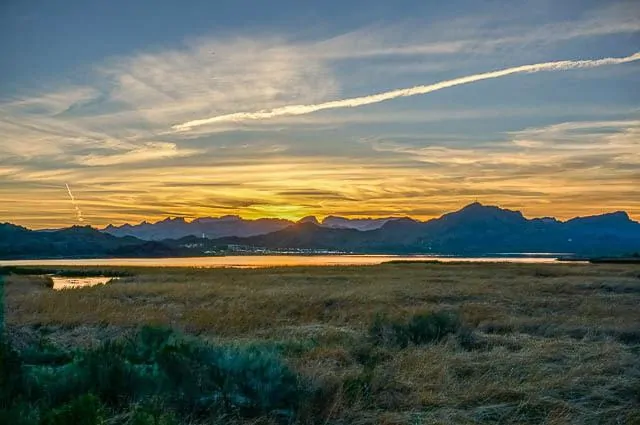 That evening I headed out of Arizona toward the Palm Springs area in California. The next morning I was to meet up with a friend to bag Cornell Peak and San Jacinto Peak…
Arizona Road Trip Map
Traveling to Arizona on your next trip? Book the perfect room on Booking.com today!
Wish you could travel more? Click here to grab my free resources for affordable, long-term travel.
Read Next: How to Plan a Road Trip
Share This
Did you enjoy this post? Please take a moment to share it on Facebook, Pinterest, or Twitter.
The following two tabs change content below.