This article may contain
affiliate links
. If you make a purchase through these links, I will earn a commission at no extra cost to you. Thanks!
Looking to go backpacking in Virginia? Then you're in luck because Virginia is underrated when it comes to the outdoors, hiking, and backpacking, in my opinion… I know I certainly didn't consider it to be a great place for hiking and backpacking when I first moved to Washington, D.C.
But I'm so glad I was wrong.
I've explored many, many trails in Virginia (with the exception of the far south), leading organized backpacking groups for many years, and these are what I would consider to be the six best overnight hikes in Virginia.
All of these can be shortened into day-hikes if that's more your style.
At the end of the article, you'll find the location of each of these backpacking trips in Virginia mapped out across the state.
Without further ado, here's what I would consider being among the best hikes in Virginia:
#6 White Oak Canyon, Stony Man, and Old Rag – 19 Miles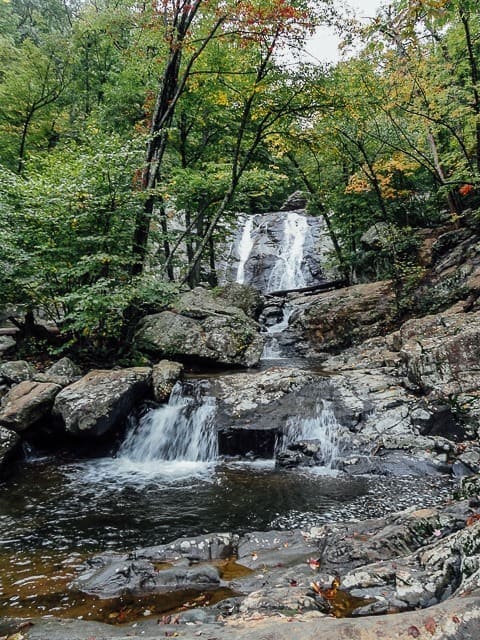 Shenandoah National Park is the most famous outdoors destination in Virginia and sees quite a lot of crowds, owing to the fact that it is probably the best backpacking near DC.
And the crowds are especially heavy on the Old Rag day hike which sees throngs of people make their way to the top of this incredible view.
But you can beat the crowds if you make an overnighter out of the trip, and you also get to take in the stunning falls in White Oak Canyon and the view atop Stony Man.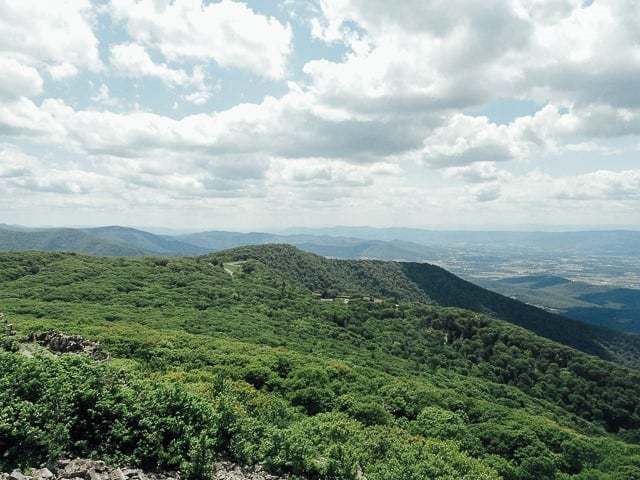 Start the hike by ascending White Oak Canyon to connect with the Appalachian Trail northbound where you'll reach Stony Man.
Near the Hot Short Mountain Trail, you can overnight camp before getting an early (pre-dawn) start for the climb up Old Rag.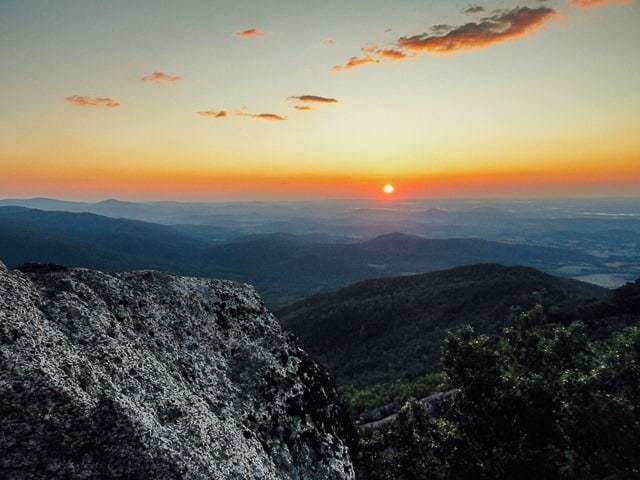 You're sure to beat the crowds to the top and have sunrise over the East Coast all to yourself…
Read my trip report for the map and details about the hike.
#5 Cold Mountain and Mount Pleasant – 18 Miles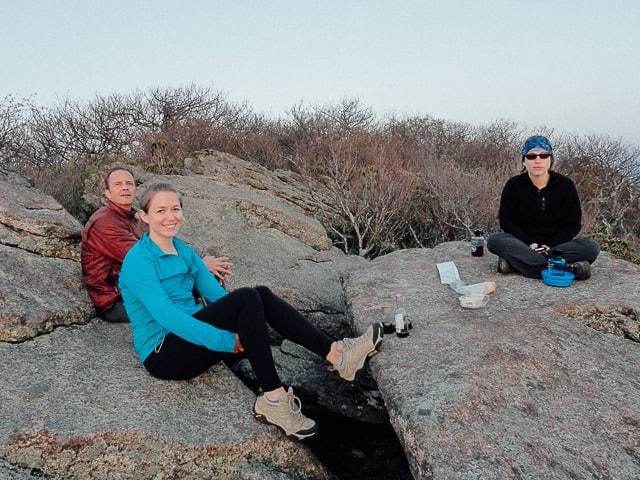 Among my favorite Virginia backpacking trips in the state, with rolling hills, awesome vistas, and one of the coolest campsites around.
The hike starts out ascending the Appalachian Trail up Cold Mountain before breaking off to for Mount Pleasant.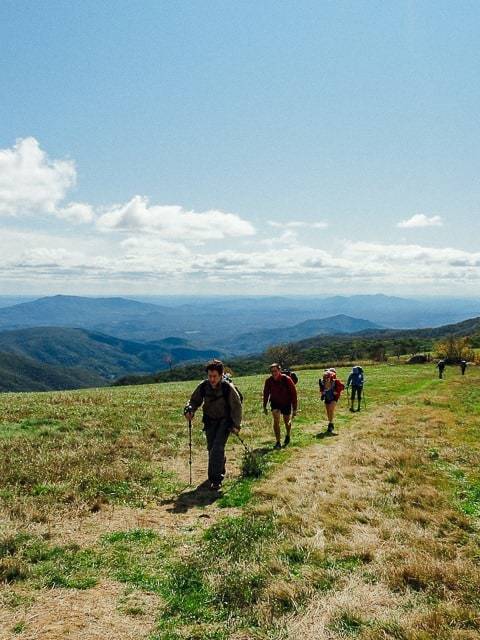 Cold Mountain includes stunning high mountain meadows and open balds with 360 views of the surround countryside.
The campsite at Mount Pleasant offers views that look straight into forest wilderness, something almost unheard of in the region where you can usually see civilization.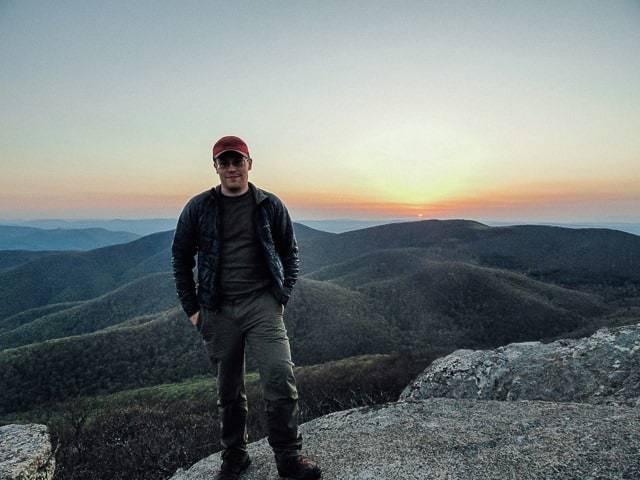 A moderate and fun overnight hike.
See the details on Hiking Upward for Cold Mountain and Mount Pleasant (combine them).
#4 Duncan and Strickler Knob – 19 Miles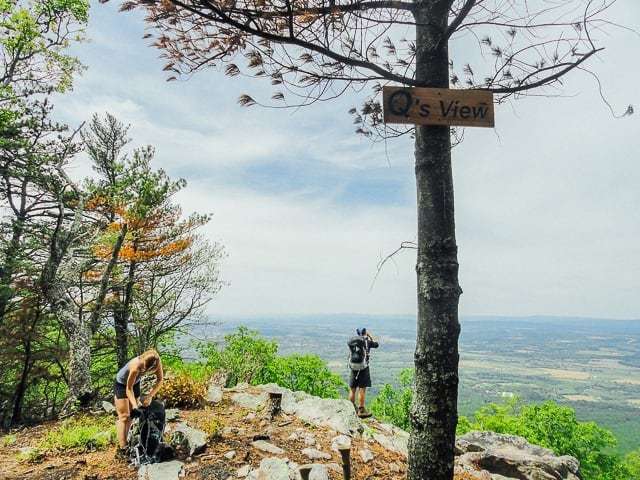 Duncan and Strickler Knob offers stunning vistas from the central portion of the Massanutten Mountains in the George Washington National Forest.
The central loop — also known as the Wil Kohlbrenner Memorial Circuit — covers about 13 miles. But I recommend hiking in from the south via the Massanutten Connector Trail, which makes it 19 miles total when you include the out and backs to both knobs.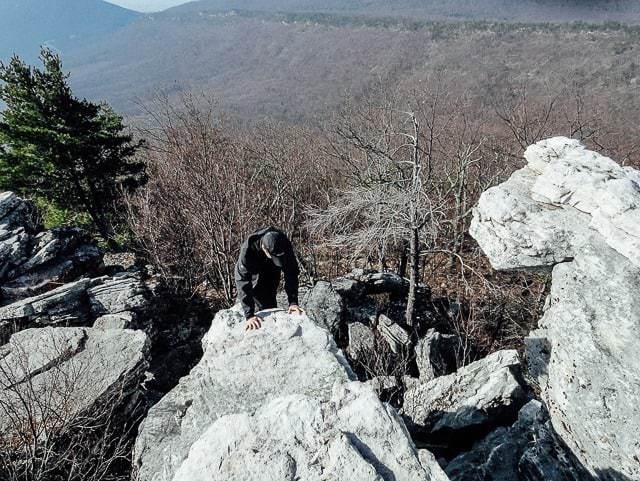 The hike takes you up the ridiculously steep Waterfall Mountain 800 vertical feet in just half a mile, then includes beautiful ridge walking along Kern Mountain.
This trip can be done as an easy overnight hike with plenty of camping along the base of Duncan Knob or even down beside the Massanutten River.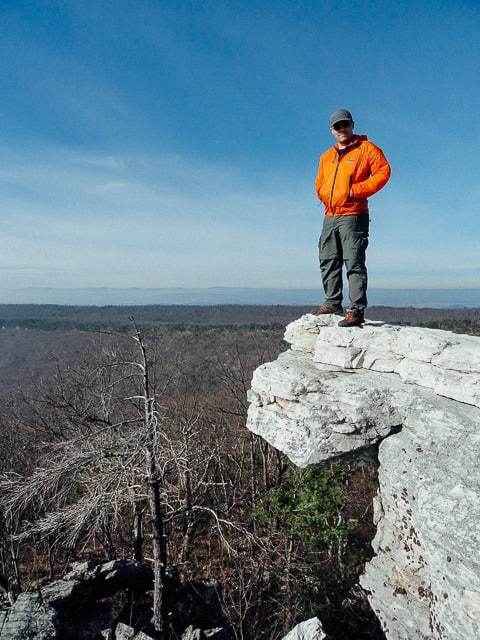 On the second day, you hit Strickler Knob, perhaps the highlight of the route, which offers a full 360-degree view from a funky rock outcropping.
See the guest post I did for Section Hiker with full details or you can find the map and more photos here.
#3 Trout Run Valley – 27 Miles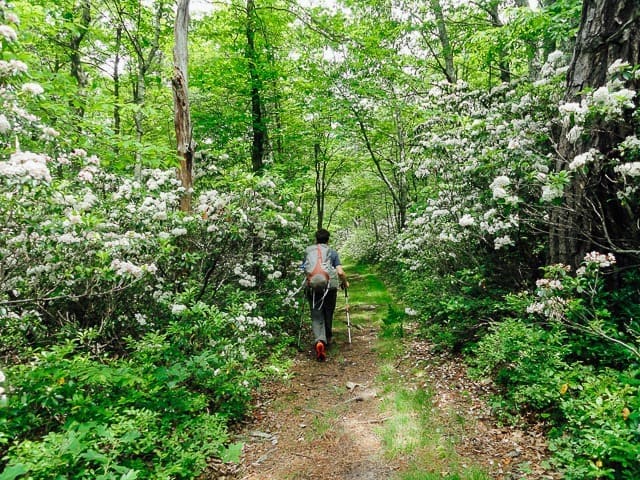 A circumnavigation of Trout Run Valley was my very first time backpacking in Virginia. It remains one of my all-time favorites, so there's no way I could leave it off this list of the best hikes in Virginia.
This trip includes great views and ridgeline walking through as you complete a circular hike with a valley at the center.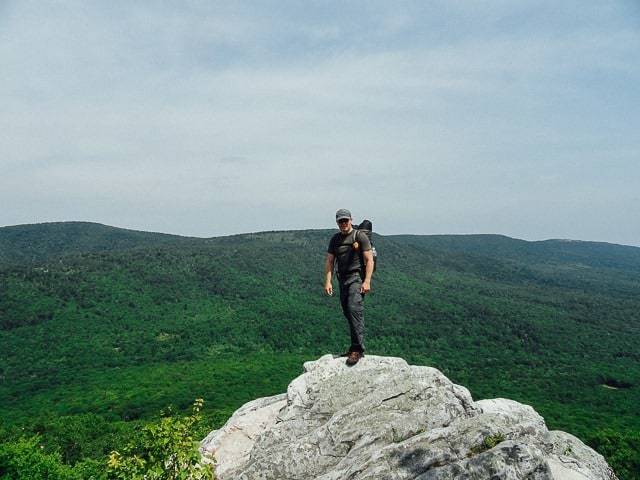 What I love about this hike, beyond the foliage and views, is that you see where you are going and you can see how far you've come at all times.
There are high points and vistas include Tibbett Knob, Halfmoon Mountain, and Big Schloss.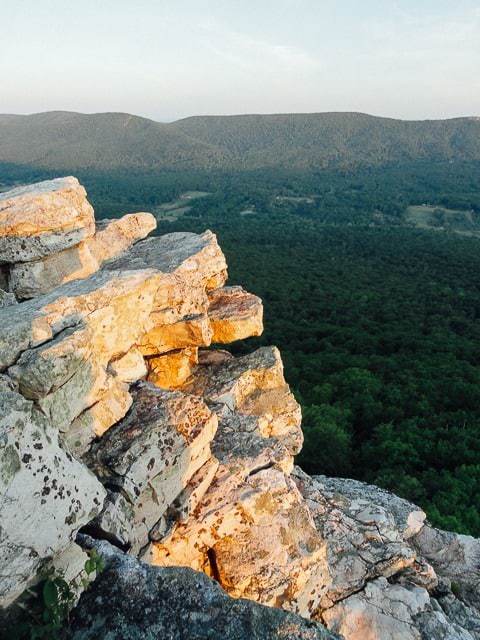 Map and details available from MidAtlanticHikes.com.
Read more from one of my trip reports of Trout Run Valley here.
#2 Three Ridges – 15 Miles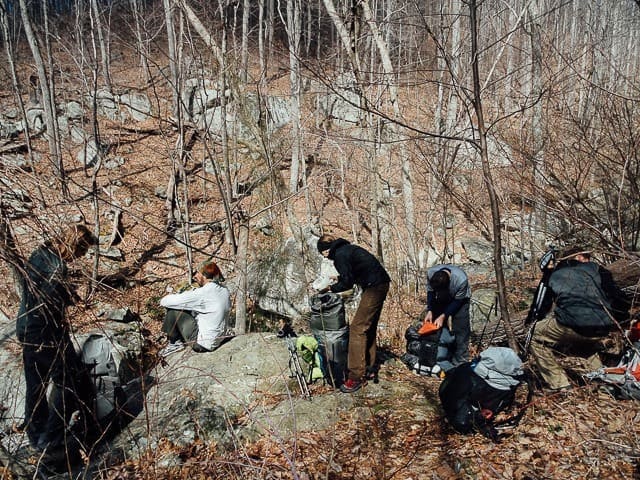 Three Ridges is a Virginia backpacking trip I have repeated over and over again. I loved it that much.
This hike offers vista after vista and includes some cool waterfalls and creeks.
Don't let the 15 miles fool you, this is a tough hike that climbs more than 4,000 feet up a prominent, triple peak.
If you're carrying a heavy pack or new to the world of backpacking, this climb will kick your butt. It certainly did mine, the first time.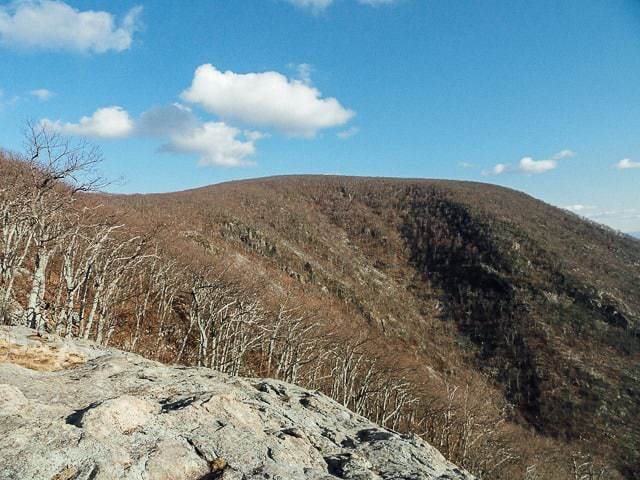 But even on repeated visits after getting in better shape and lightening pack, I still found it to be a fun and worthy challenge.
Camping out at the summit of Three Ridges with friends is among my most cherished nights out on the trail in Virginia.
Don't forget to visit the Devil's Backbone brewery after the hike.
Maps and more details can be found from Hiking Upward.
#1 The Triple Crown – 37 Miles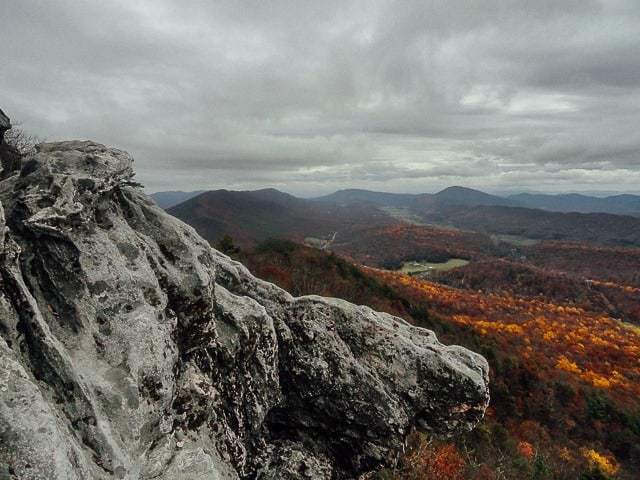 This is the cream of the crop for backpacking in Virginia, which includes three of the most iconic vistas along the Appalachian Trail — McAfee Knob, Tinker Cliffs, and Dragon's Tooth, which easily makes it one of the best hikes in Virginia.
This backpacking trip begins near Roanoke, Virginia in the south of the state.
To do all three vistas, you will need to cover 37 miles in one of the most beautiful loops in the country.
Sadly, when we were there, McAfee Knob was totally fogged in and we missed the best view of all. But Dragon's Tooth made up for it.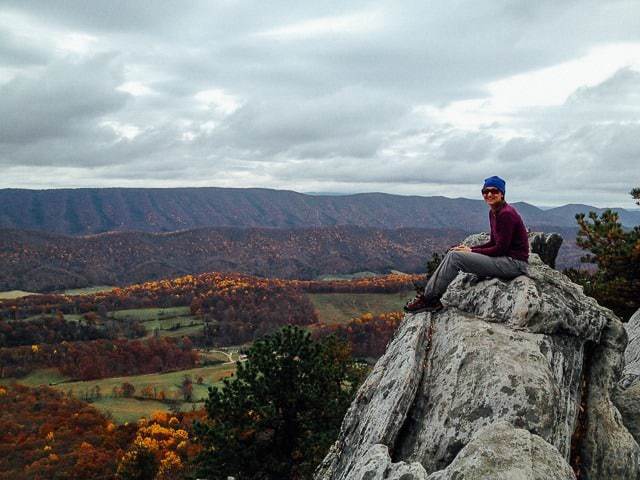 Most parties can break this hike up into a three-night outing.
You should be a fit and experienced backpacker (with a light pack) before you attempt to conquer Virginia's famed Triple Crown.
For more information or maps, see my detailed article about the Virginia Triple Crown.
Backpacking in Virginia Trail Map
Need trail maps or gear? REI.com has everything you might need.
Share This
Did you enjoy this post about backpacking in Virginia? Please take a moment to share it on Facebook, Pinterest, or Twitter.
The following two tabs change content below.