This article may contain
affiliate links
. If you make a purchase through these links, I will earn a commission at no extra cost to you. Thanks!
I spent a few days exploring Grand Staircase-Escalante while I was on my Utah national park road trip. One of the unexpected highlights for me was backpacking Coyote Gulch just off of Hole-in-the-Rock Road… though it is technically in the Glen Canyon National Recreation Area, most begin the Coyote Gulch hike within Grand-Staircase Escalante.
This was a hike that came highly recommended by multiple people–I asked for recommendations on Twitter and Facebook–and the name just kept popping up, so I knew I had to do it, even though I'd never heard of it before.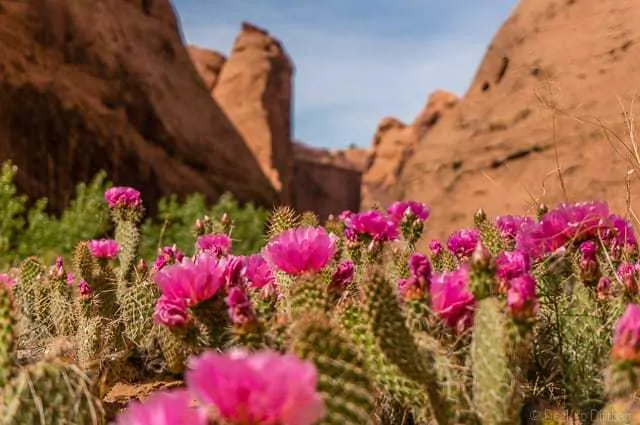 With so many rave reviews, I figured it was something I had to do.
And I must say it was absolutely amazing.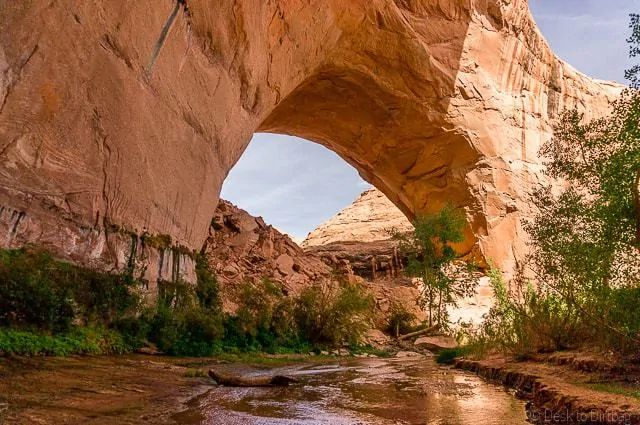 Three arches, a natural bridge, multiple little waterfalls, towering canyon walls, and a lush, serene oasis compared to the surrounding desolation.
Backpacking Coyote Gulch

I made the trip a two night, three day, leisurely backpacking trip (out and back) down Coyote Gulch from the Redwell Trailhead to the Escalante River, which was 26 miles round trip.
There are many different potential access points and different choices for where to begin your trip.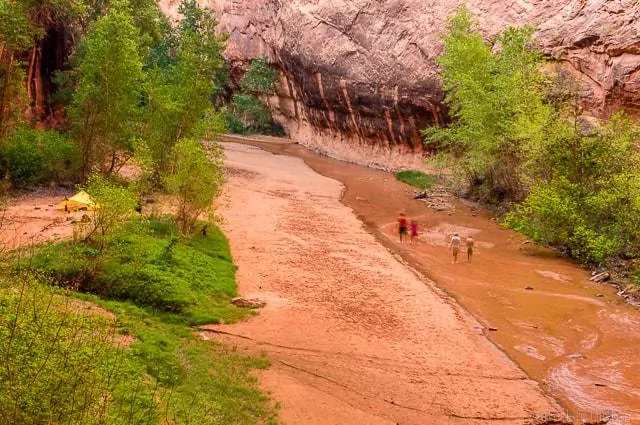 I just kept it straightforward and easy by doing an out and back hike within the confines of the canyon itself, thus requiring no cross country navigation. Canyon country was new to me.
Starting from Redwell Trailhead, I hiked in approximately 7 miles to Jacob Hamblin Arch where I set up camp.
This is a popular area to camp for sure, but there are many campsites along the bends of the river here.
Starting from Redwell (versus Hurricane Wash) has some advantages in that you reach water faster, about 3 miles in, and it is supposedly much more scenic for the first half.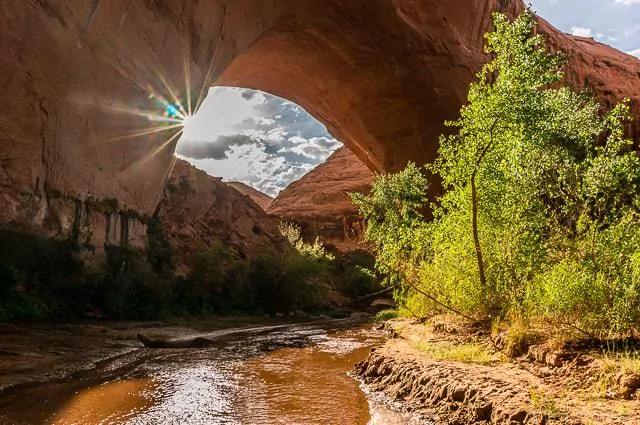 The next day I day hiked from Jacob Hamblin Arch to the confluence of the Escalante River which is approximately 12 miles round trip.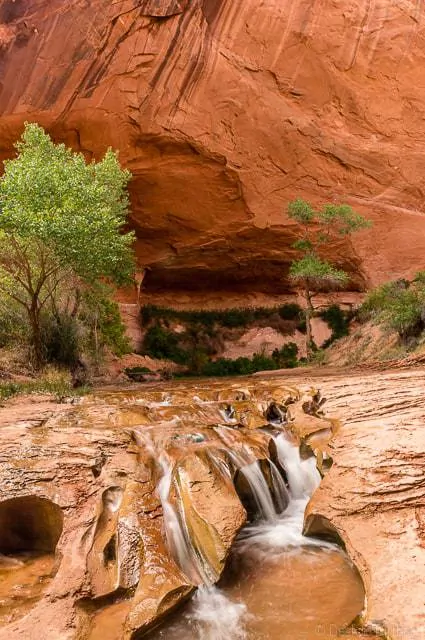 This is the highlight of the trip, for sure, and I took my time marveling at every turn of the canyon, every waterfall, and the amazing natural features.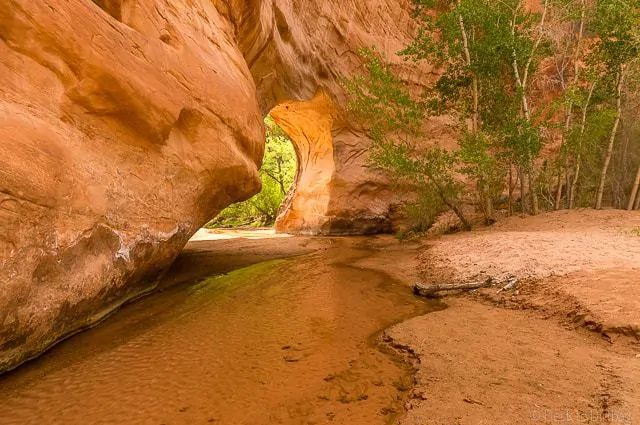 The steep canyon walls only become more dramatic and overhung as you hike downstream.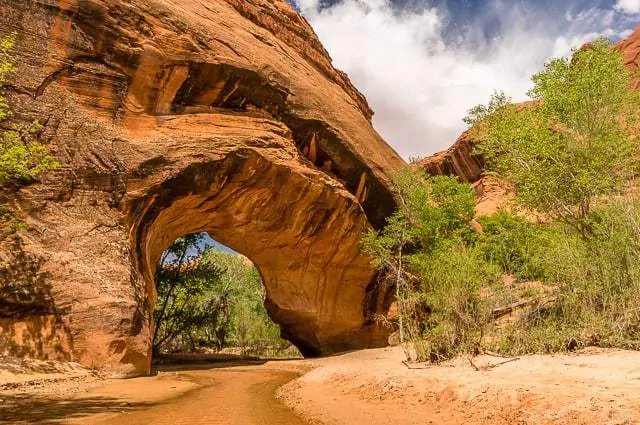 Maybe it's just because the scenery was so different than what I am normally used to hiking in, but I loved it.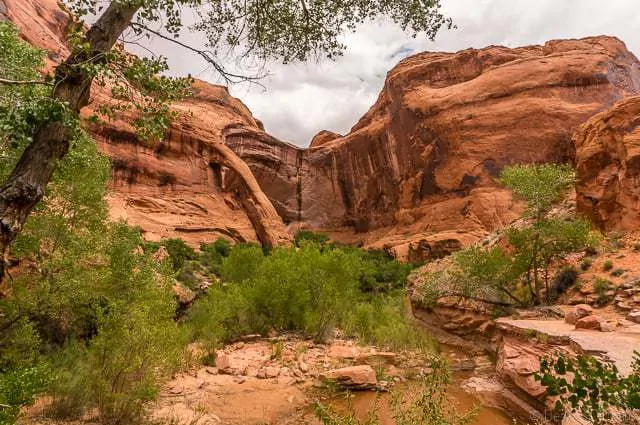 You've got the Coyote Natural Bridge just downstream, then you run into Cliff Arch high along the hillside, there are many waterfalls that you need to scramble around, and finally, at the end, you reach the Escalante River.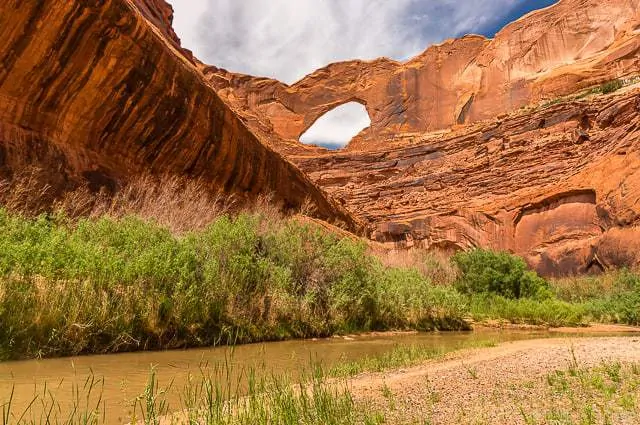 Be sure to hike a little bit upstream to see the awe-inspiring Stevens Arch located high above.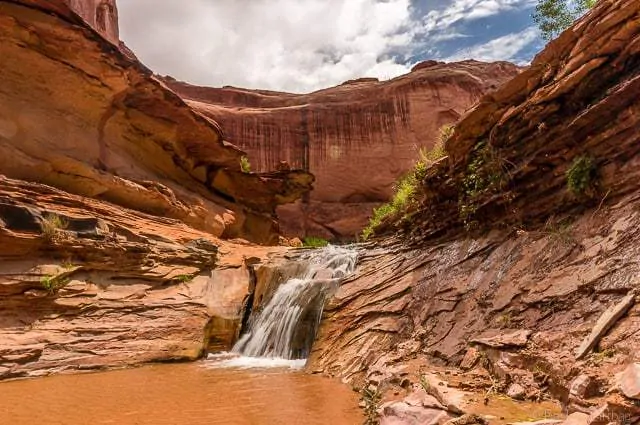 All in all, this was a really special and memorable trip.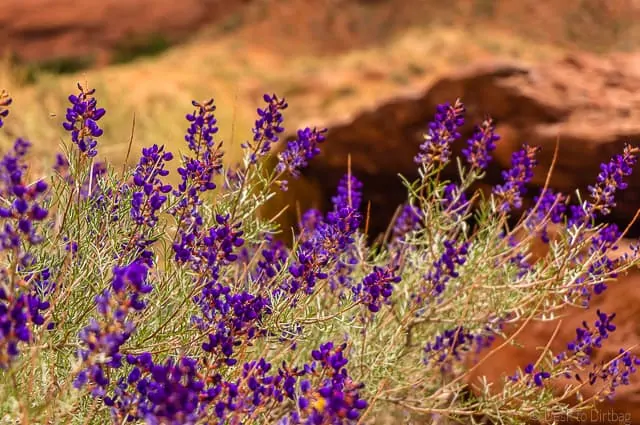 The 12-mile out and back to the river doesn't sound like a long distance. Normal that would take me 4 hours or so. But given the incredible terrain where I was constantly looking up and take photos, I think the hike took DOUBLE that.
So plan accordingly. I almost got caught hiking back in the dark through the river, so make sure you bring along your day hike essentials like a headlamp, just in case!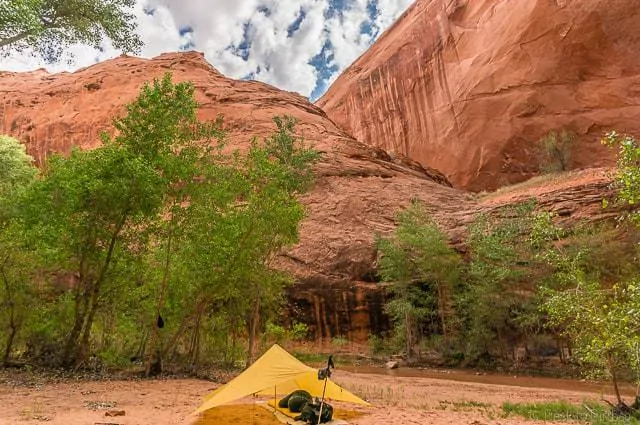 Coyote Gulch is one of the best things to do in Grand Staircase Escalante, in my opinion.
Funnily, I ran into a couple of other Seattle area backpackers on this trip, which I thought was unusual.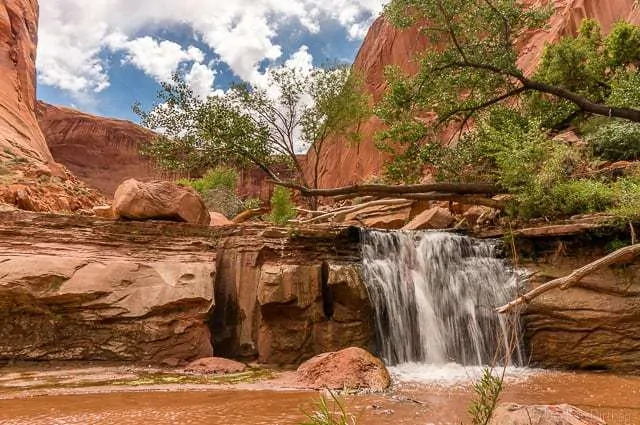 I also encountered a family out on an overnight trip–they hiked from Spooky Gulch down the entire length–their only warning was the lack of water from the beginning until almost reaching Hurricane Wash, a long-distance if you are spending a night in between.
This is a popular trail–they should really institute a mandatory blue bag policy here to reduce the impact of human waste throughout this narrow corridor.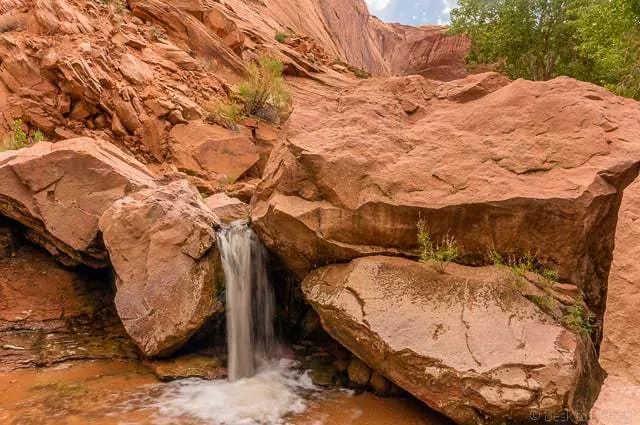 During the remainder of my time in Grand-Staircase Escalante, I spent a number of nights just truck camping out along Hole-in-the-Rock Road, which was also cool.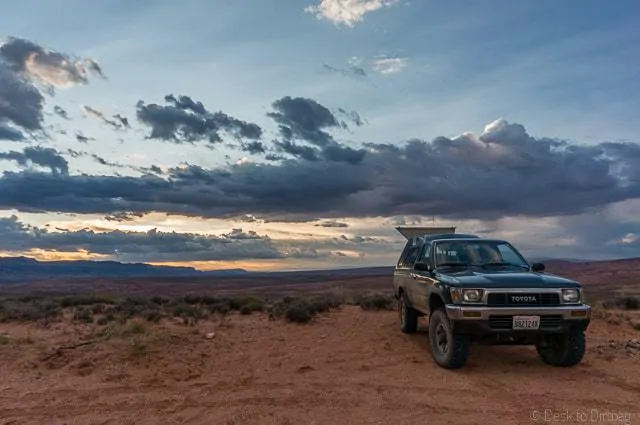 From there I spent some time exploring the area around Spooky Gulch, Peek-a-Boo Gulch, and Brimstone Gulch, among the narrow slot canyons, which I also highly recommend.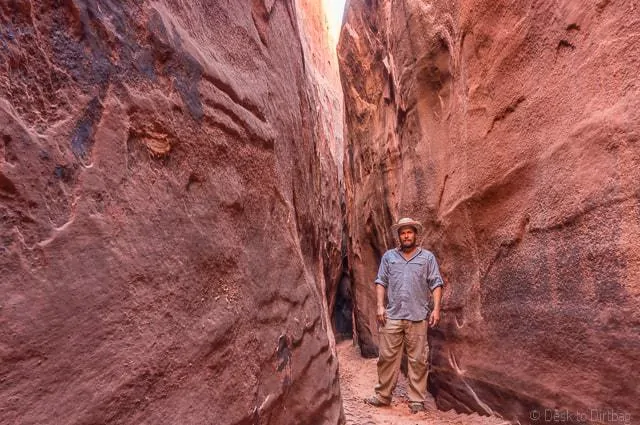 Wikipedia has more details about alternative access points.
When you're passing through the town of Escalante, be sure to check out Escalante Outfitters. The calzones rock, they have a great selection of microbrews, they've got WiFi, and any last-minute gear or maps you might need.
Oh, and they've got free water spigots to top off your water jugs before heading out to the desert.
Read Next: Trekking Packing List
Share This
Did you enjoy this post about backpacking Coyote Gulch? Please take a second to share it on Pinterest, Facebook, or Twitter. Thanks!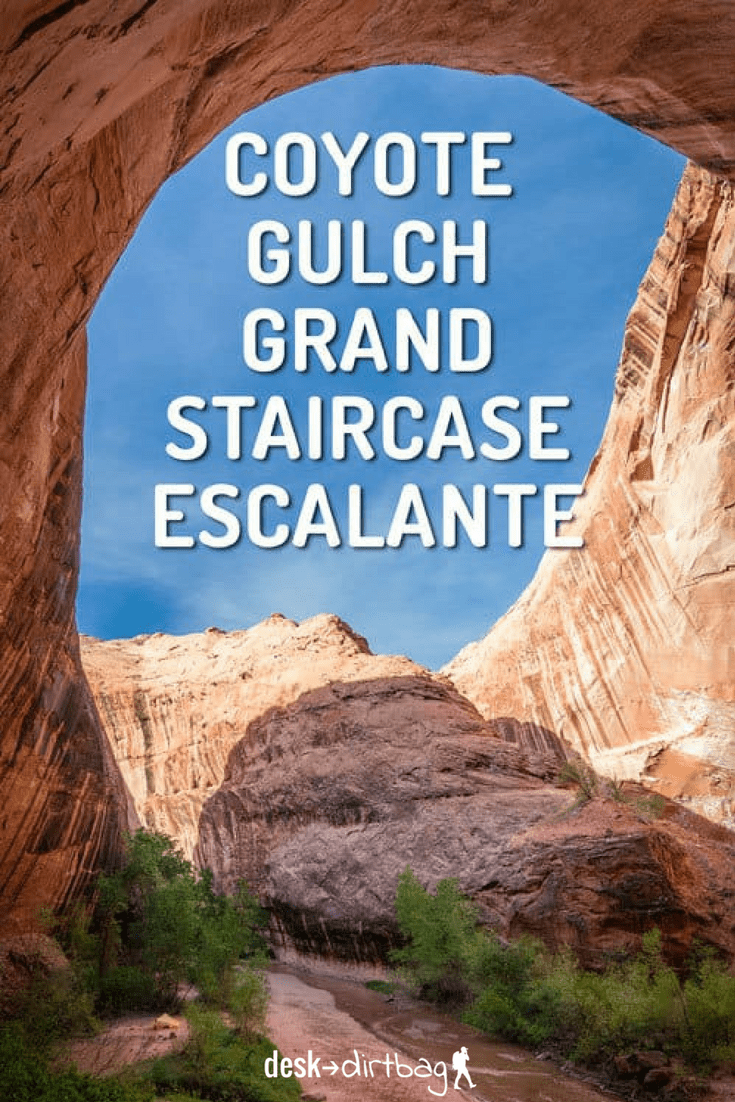 The following two tabs change content below.