This article may contain
affiliate links
. If you make a purchase through these links, I will earn a commission at no extra cost to you. Thanks!
There's nothing like taking a break from hectic city life and heading out on the trail and back to mother nature. While I generally prefer to go on longer overnight backpacking adventures, if I can't get away that long, then I will gladly go on a day hike. Just because it is a lower commitment activity, doesn't mean you can leave totally unprepared! Here we are going to be discussing the day hike essentials that you should be sure to bring with you on almost any outing.
Some of the principal items among these day hike essentials are things you will hopefully never even need to use, they are just there in case of emergency, but there are nonetheless still important. Whether these are things you keep on hand in your hiking Go Bag or you're planning on doing an epic national park road trip and hitting the trail often, you'll need to have the proper gear on hand.
The nature and seriousness of the day hike are also important factors that will help dictate what you need to bring, including the weather conditions, time of year, terrain, remoteness, etc.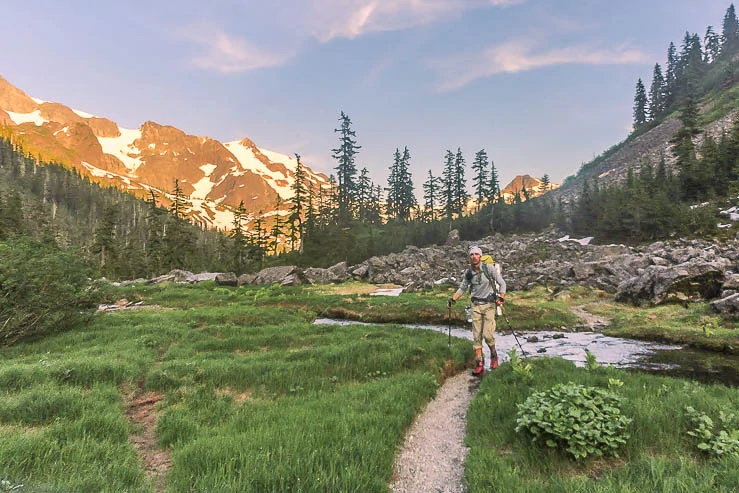 Hiking a short, popular paved trail to a nearby waterfall requires much less than a more committing, aggressive hike into the alpine. Likewise, venturing into the snowy mountains in the shoulder season requires different considerations and gear emphasis than a day into the desert during the hottest time of year. If you're planning on longer overnight trips, be sure to check out my trekking packing list instead.
Let's get on with our guide on day hike essentials that you should be sure to pack, after that we will cover a few other odds and ends beyond these essentials.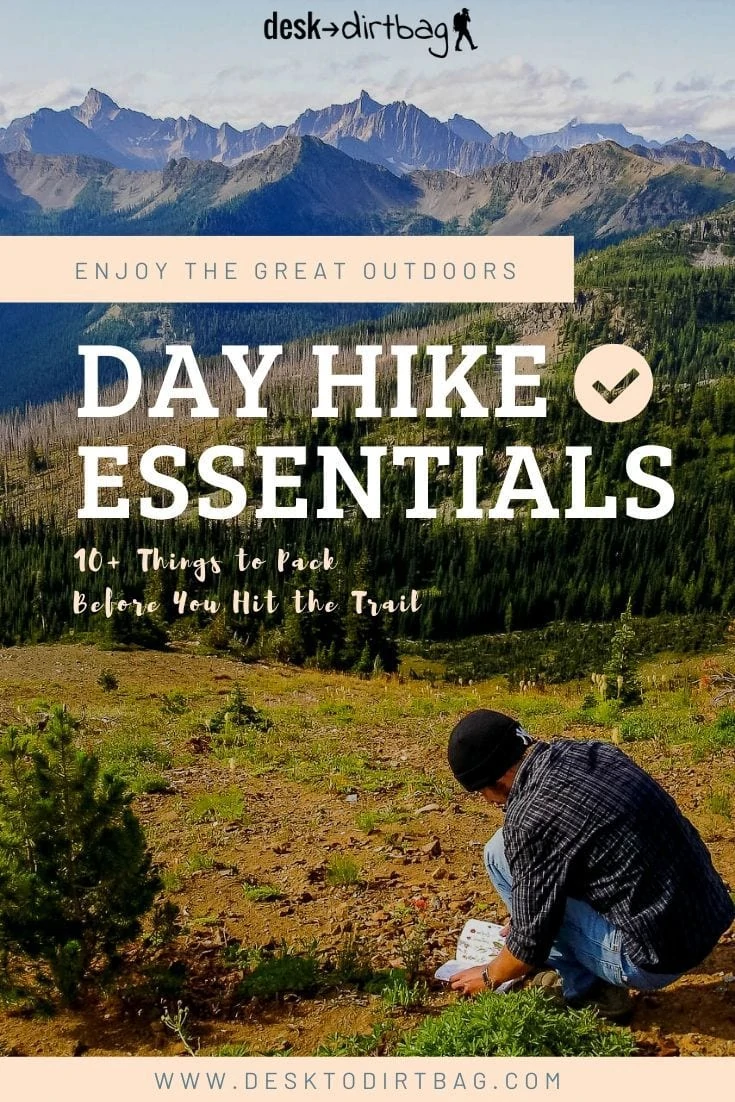 Day Hike Essentials
Here are some of the day hike essentials that you will want to have in your pack during your next hiking trip. You'll notice a few obvious things missing like a backpack, hiking shoes or boots, etc, but hopefully, I don't need to remind you to put on your underwear too!
Navigation Tools
Hydration & Water Treatment
Extra Food
Sun Protection
Insulation
Headlamp
First-Aid Kit
Fire Kit
Gear Repair & Knife
Emergency Shelter
Let's get into a little more detail about each of these items, why you need them, and some specific recommendations where appropriate. Beyond this, we will also cover some of the obvious, non-essential items a little later.
Navigation Tools
One of the best ways to avoid a day hiking emergency is to carry proper navigation tools to ensure that you don't get lost. You should always carry a compass and a paper map.
For a low commitment hike, I am fine with carrying a more simple print out from online. For more committing hikes, you should carry a real map that has topographic features that will help you readily identify where you are.
Of course, carrying a map and compass does you no good if you don't know how to use them, so spend some time on YouTube understanding how they work.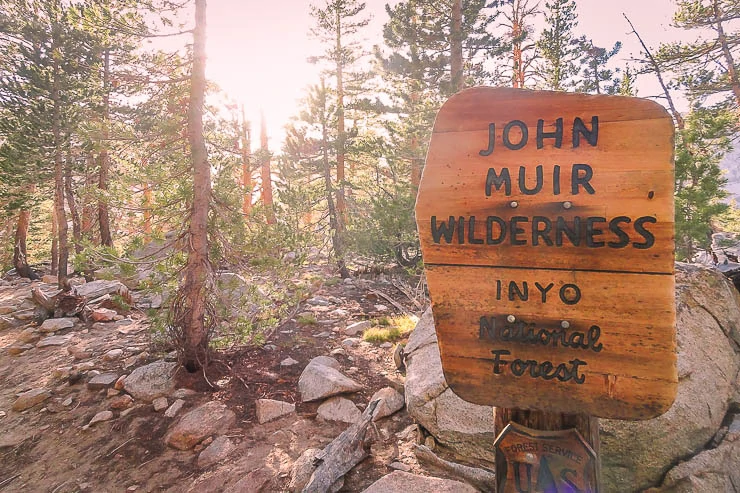 Furthermore, I usually carry GPS and map apps on my smartphone, like Gaia GPS. For the most part, this can serve as your main navigation tool, even in the backcountry, but having the paper map on hand is a must and can sometimes be quicker or easier to check than a smartphone.
Be sure to keep your paper map protected if it is not on treated paper. Even light rain can ruin a map if you forget to keep it in a protected place. There are those plastic sheets that you can slip your map into for safekeeping.
Also, on your phone be sure to save a detailed trail description that will help you stay on track. It is easy to find the information online and you can save it for offline use with an app like Evernote.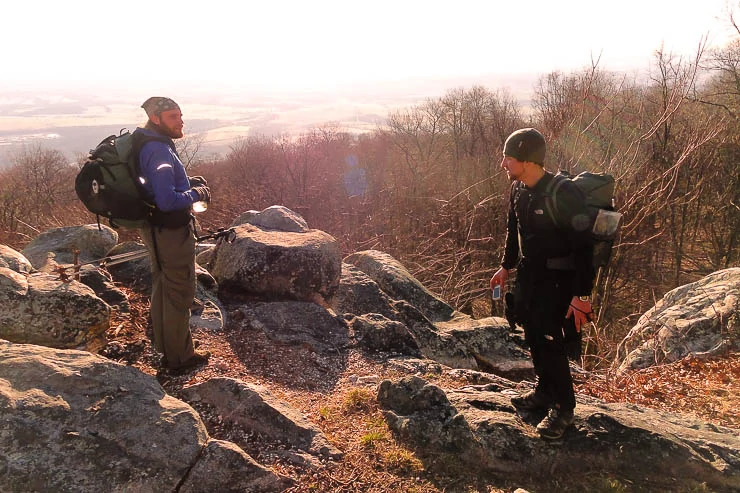 I've made some dumb mistakes over the years like almost getting lost in some slot canyons in Grand Staircase Escalante. I was following directions for one particular slot canyon when I was actually in another one, making the overland connection between a different canyon, particularly useless. It could have ended much worse, but thankfully I was able to regroup and backtrack.
Must-Have:
Physical map
Digital trail description for offline use
Optional:
Hydration & Water Treatment
Always, always bring sufficient water for the day. I generally try to bring two liters of water (per person) on the vast majority of my day hikes. As a rule of thumb, they say you should have about 1/2 liter of water per hour of hiking, so two liters should last you at least four hours of hiking (if not more).
In particularly hot or dry conditions where you know there is no access to water, then you may want to bring a gallon or so of water per person.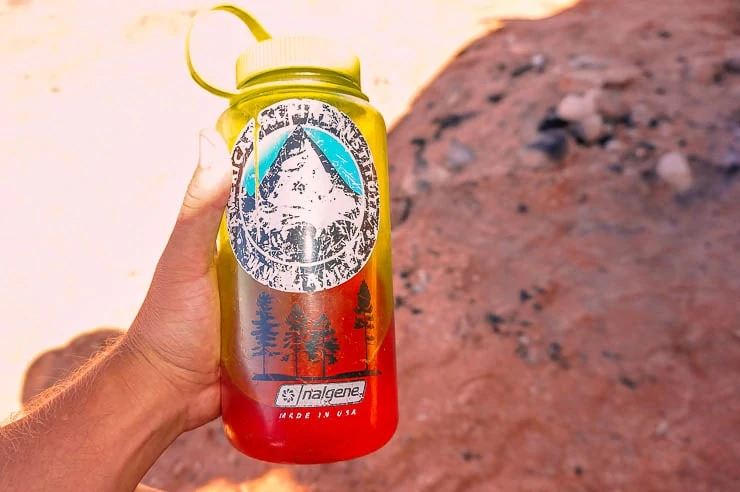 Unfortunately, carrying water is quite heavy. One liter of water weighs 2.2 lbs, and that is without considering the weight of the container itself. I prefer to use the collapsible Nalgene bottles to carry my water. They weigh less and they pack down to almost nothing when empty.
Personally, I'm not a fan of the Camelbak reservoirs. For one, it is too easy to drink your water much faster than expected, I like to be more deliberate about my water consumption. Two, they are tough to clean and can collect bacteria.
Since water is so heavy, the ideal approach is to carry only what you need and to refill your water when possible. For that, you will need some form of water filtration or treatment.
There are many options out there, but my preferred way is a simple ultraviolet light treatment like the SteriPen.
While you may not need to use your water treatment during a day hike if you carry a sufficient amount, you should always have it in case something happens and you are on the trail longer than planned.
Must-Have:
Two liters of water carrying capacity, maybe more for certain conditions.
Water Treatment like a SteriPen, water filter, or iodine drops.
Extra Food
You should, of course, bring along sufficient snacks and a lunch for your planned day hike. But beyond that, you want to ensure that you have a small stash of extra calories in case the hike lasts longer than expected, either due to poor planning, getting temporarily lost, injured, or just because you lost track of time while hanging out at the vista.
The best types of calories to bring are calorie-dense options, but honestly, having a bunch of extra food isn't critical. Humans can last a long time without food, but water is absolutely vital.
My go-to method is to simply pack a couple of energy bars into my emergency kit. I keep them there for a while but try to remember to swap them out on occasion, eating those ones on a future hike or trekking excursion and moving a few newly purchased bars into the emergency kit.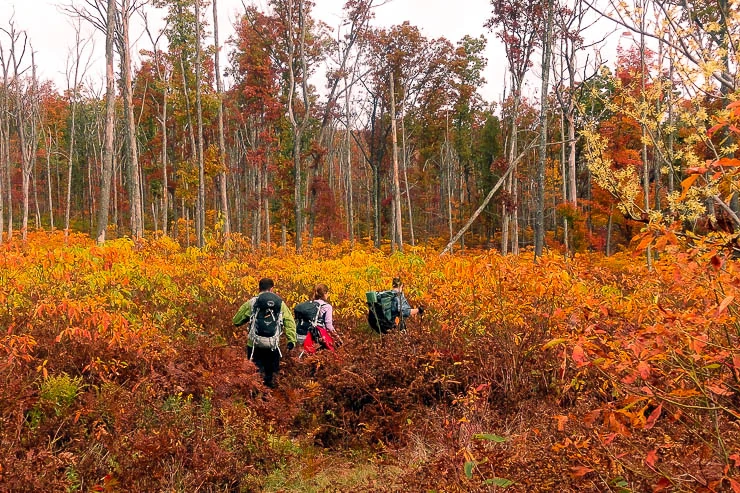 Must-Have:
Calorie dense foods like nuts, trail mix, jerky, bars.
A spare energy bar or two stashed that you don't plan to eat. My favorites are Lara Bars.
Sun Protection
Listen to Baz Luhrmann and don't forget your sunscreen! It's a smart idea in your normal day-to-day life, but it is especially important in the outdoors. Even if you're heading out in the winter or in the snow, you need sunscreen.
I'd recommend going for an SPF50 of the "sport" variety.
Beyond just sunscreen though, you should be sure to bring Chapstick with SPF protection, a proper hat for sun protection (in less demanding conditions I use a hiking baseball cap, in more demanding conditions, I use a full hiking sombrero).
Furthermore, don't forget your sunglasses. If you're hiking in the snow, there is often a harsh glare from below, and if you're hiking in the summer, you'll probably want it as well. Unless you're hiking solely under heavy tree cover.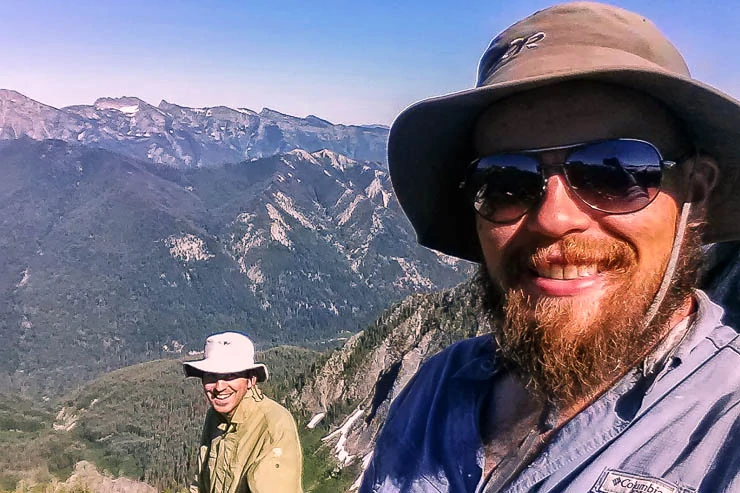 Must-Have:
Insulation
Layering for hiking is science mixed with a little bit of art and personal experience/awareness. You basically want to ensure that you are warm enough without sweating unnecessarily.
Remember when you start hiking to "start cold," meaning you remove your insulating layers and hike fast to heat yourself up rather than relying on your layers which will cause you to sweat faster. Being wet from sweat makes you feel colder and dampens your clothing and insulating layers (problematic for down).
My go-to layering approach is a long-sleeve shirt that I can roll the sleeves up. I bring along a mid-weight fleece like the Patagonia R1 with a full zipper (I always prefer full zippers rather than pullovers for ventilation purposes).
I always bring a super light wind jacket, like the Feathered Friends Jackorack, which is much better for preserving warmth while avoiding overheating. A rain jacket is not usually part of my day hike packing list, but it is commonly recommended.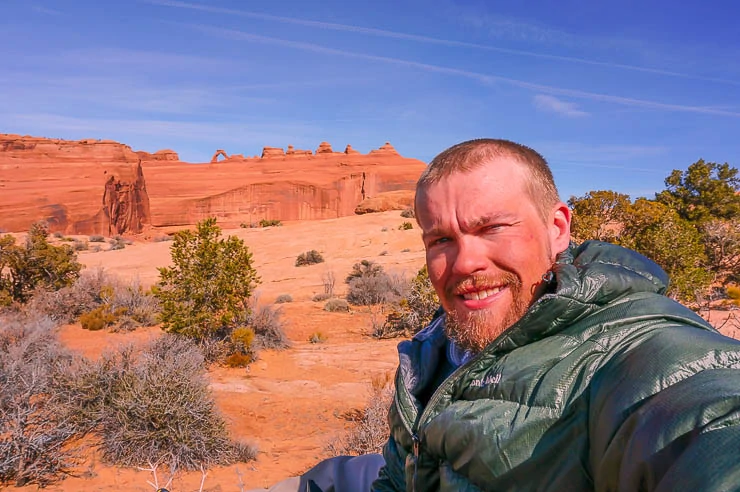 If it is cold, be sure to put on another layer whenever you stop to snack, drink, or take a break.
Those are just the basics for what you may or may not want in a standard hiking environment that has a range of conditions. You should also be sure to have a lightweight insulating jacket in your pack should be required to spend the night out in the wild.
My go-to is a lightweight down jacket like the Montbell Light Alpine Down Parka. Having a beanie and gloves on hand may also be a good idea.
Remember, even if you're hiking in the desert, conditions at night can be quite chilly, making some level of extra insulation always a good idea if needed in a worst-case scenario like if you're injured.
Must-Have:
Optional:
Down or synthetic puffy jacket
Gloves
Beanie
Buff
Headlamp
Having some form of illumination on the trail is super important! I've been in that situation before where I didn't pack the headlamp, things took longer than expected, and we had to hike out using the flashlights on our cellphones to see the trail and hoping the battery lasts.
Remember that it will get darker much sooner than anticipated if you are hiking under heavy tree cover.
In any case, bring along your headlamp (and always keep a spare set of batteries on hand). They are an easy way to go hands-free, they are light, small, and there's no excuse not to take one along.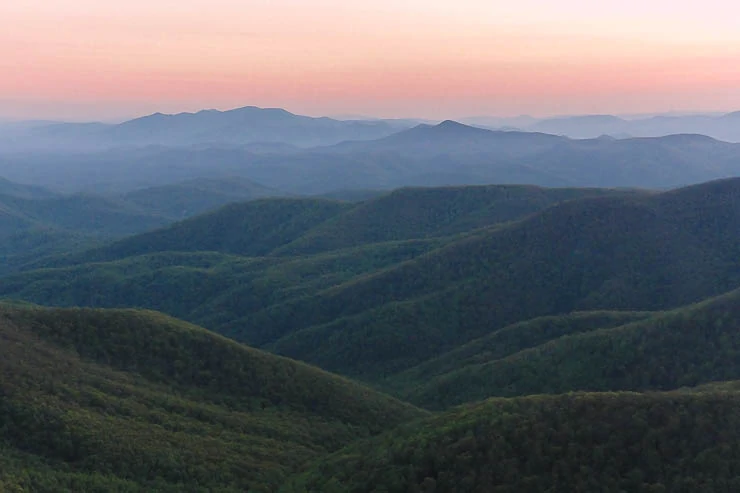 Must-Have:
Hands-free headlamp, preferably with adjustable levels of brightness
Small First-Aid Kit
This is one that you will hopefully never need to use! You can buy small but fairly complete first aid kits online. They will often have a slew of things you never need to use, but there are a few items that you should definitely have on hand in your first aid kit, even if it is a DIY version.
I'd recommend keeping Neosporin or some antibacterial, band-aids of various sizes, gauze or wraps, Ibuprofen and Acetaminophen, Moleskin or duct tape to treat blisters, and so forth. You're unlikely to have a serious accident on the trail, like being gored by a mountain goat, but it has happened…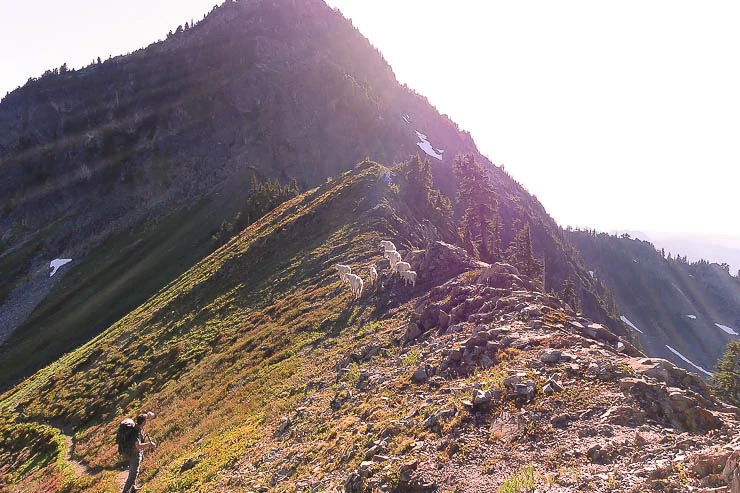 I keep a lot of the emergency stuff that we've talked about in this article in my same little first aid kit back that's at the bottom of my pack.
Must-Have:
Neosporin
Over the counter pain killers like Ibuprofen
Blister treatment like Moleskin or duct tape
Band-Aids
Fire Kit
You'll never need a fire on a day hike unless something goes wrong and you have to stay out. Fires aren't exactly Leave No Trace, but if push comes to shove, they can serve to keep you warm, as a signal to rescuers, allow you to cook food or treat water, and so forth.
But to do so, you'll need to have some form of fire starting kit in your supplies. You don't need anything major. Your best bet is to just bring a lighter (keep it in a mini-Ziplock to protect it from getting wet) along with a fire starter.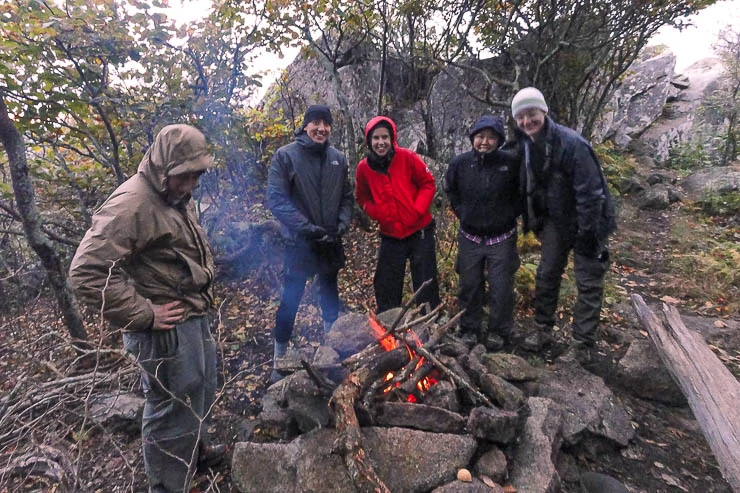 The easiest fire starter to make is just cotton balls generously dabbed in Vaseline or petroleum jelly. Stash a few in a separate container (an old film roll works great if you can find them).
Must-Have:
Lighter, matches, or flint
Firestarter like cotton balls with vaseline
Gear Repair & Knife
Gear problems do happen over time and can happen on simple day hikes too. That's why you should always keep some small repair items in your day hike essentials list.
You shouldn't need much on a day hike, but keeping around the aforementioned duct tape is one (a common way is to wrap a section around your trekking poles. Some other great items are a small tube of seam sealer and a few zip ties of different sizes.
You probably won't have any epic gear failures that you can't fix with those three items, at least sufficiently enough to get you back to your vehicle. You may also want to include a little be of P-Cord and some safety pins to round out your repair kit.
Be sure to bring along a small knife, or better yet, a small multi-tool. There is so much you can do with a knife in terms of gear repair, making kindling for a fire, first aid tasks, and much more.
Must-Have:
Duct Tape
Zip Ties
Para Cord
Knife or, better yet, multi-tool
Emergency Shelter
Finally, the last item on our 10+ day hike essentials list! You should have some sort of emergency shelter on hand if things go bad and you have to stay out for the night. This doesn't mean you need a full tent, though, obviously.
Your best bet is to get a simple emergency bivy or a space blanket, both are usually made out of that reflective material that will help you retain more body heat and are also waterproof to protect you from the elements.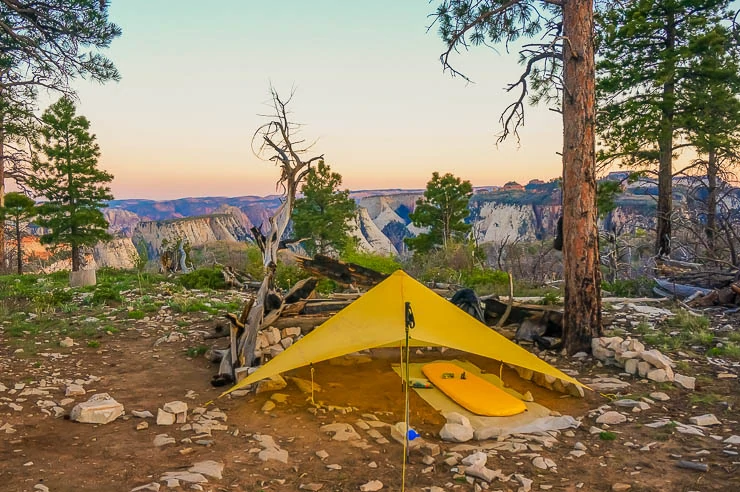 They are small and super lightweight too at only a few ounces, so there's no excuse not to have one. If you pair that with your down jacket and other insulating layers, you can withstand fairly cold overnight conditions. Be sure to try and insulate yourself from the ground, you can use your pack, downed branches, and vegetation, etc. Not that you'd have a rope, but I had a buddy you had to sleep out on the snow on a glacier with a climbing rope as his sleeping pad!
Must-Have:
Lightweight emergency shelter or space blanket. Something to retain heat and keep you dry like the Sol Bivy.
Optional:
Small foam sit pad, can be used throughout the day, but also serve as core insulation in an emergency. Some packs have a removable foam back pad for just this.
Beyond the Day Hike Essentials
Alright, so there you have it, those are the day hiking essentials that you should almost always have. If you're a new hiker, I'd suggest you follow the recommendations to the letter. If you're more experienced, then you probably know when and where you need to make adjustments to the recommended list.
Obviously, you'll need some sort of day pack to carry this gear. Almost any old pack will do, but it should be small and relatively light. You don't need a big, bulky, heavy backpacking pack for a day hike. Something in the realm of a 25-liter pack should be sufficient for your day hiking gear, just be cognizant that the pack is big enough AND has space for your water bottles and carrying capacity needs.
There are a few other items that I would recommend bringing along beyond the above day hike essentials that we mentioned above that are mostly for emergency purposes if things go wrong.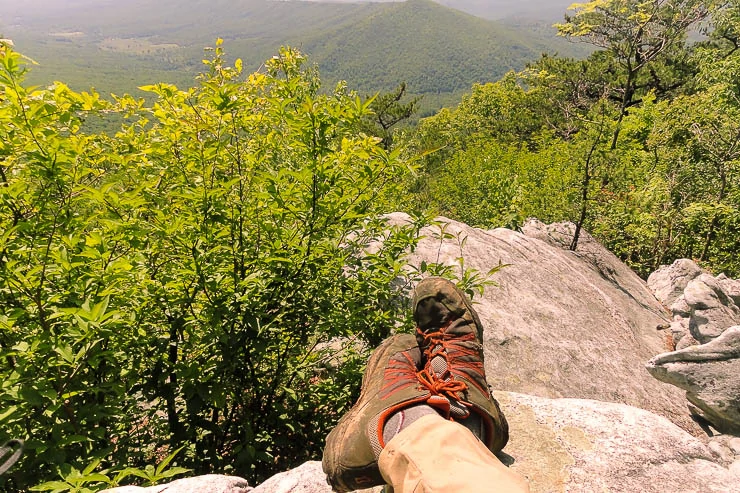 Supportive Hiking Footwear: I prefer lightweight trail running shoes rather than heavy hiking boots, but I always recommended having something that adequately protects the soles of your feet. If you have ankle problems or are prone to twisting your ankle, then full boots may be a necessity. Full boots are often not necessary though and many of the most avid hikers have turned to trail runners particularly if you look toward the lightweight backpacking scene for guidance.
TP and a Trowel: It's best practice to avoid having to dig catholes if you're just going out on a day trip, but you may want to be prepared if nature calls. Many trailheads have port-a-potties or bathroom facilities, or there are normally places on the way to the trail.
Spot GPS Messenger: A nice peace of mind is having an emergency locator device like the SPOT GPS messenger which is a personal locator beacon that allows you to send messages to loved ones that all is okay or to send help in case of emergency. I use mine frequently on outdoor adventures and used it all the time as I road-tripped across all of Central and South America in my truck.
Trekking Poles: Using trekking poles is a game-changer in terms of how you hike. You will be more stable, less likely to fall and injure yourself, and can ultimately hike faster. They can also serve as a way to pitch some emergency shelters.
In any case, there you have it, an introduction to all the day hike essentials which you should plan to have in your pack. If you're just going out for a shorter, half-day hike, then you may opt to leave a few of these items above.
Most people can hike about 2-3 miles per hour, so a half-day hike would only get you about 4-6 miles in before you have to turn around. Most people can tough out a blister or gear problem for that little amount of time.
A full 8-hour day hike could see you travel between 8-12 miles deep (16-24 miles round trip, which is where you can more easily run into problems if it starts to get dark due to unforeseen circumstances.
Read Next: An Epic National Park Road Trip
Share This
Did you enjoy this guide about day hike essentials? Please take a second to share it on Pinterest, Facebook, or Twitter. Thanks!
The following two tabs change content below.