This article may contain
affiliate links
. If you make a purchase through these links, I will earn a commission at no extra cost to you. Thanks!
5/5 Stars
Simply put, the Feathered Friends Jackorack is an awesome little windshirt and I recommend it to pretty much everyone.
I bought mine way back in May 2011 and it has been on every single trip since that time—from regular backpacking trips in the Mid-Atlantic, to Rainier and Baker, to ice climbing in New Hampshire, to cragging at Seneca Rocks, and to the abrasive granite of the High Sierras.
And of course has accompanied on my various road trips through American West.
For me, this jacket has become a go to layer in a myriad of temperatures and weather conditions.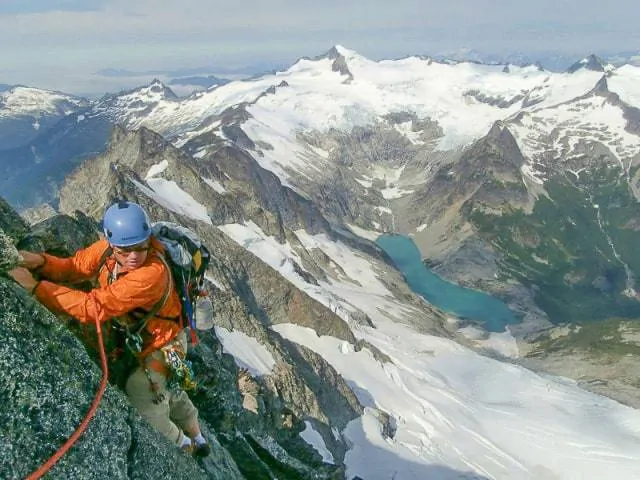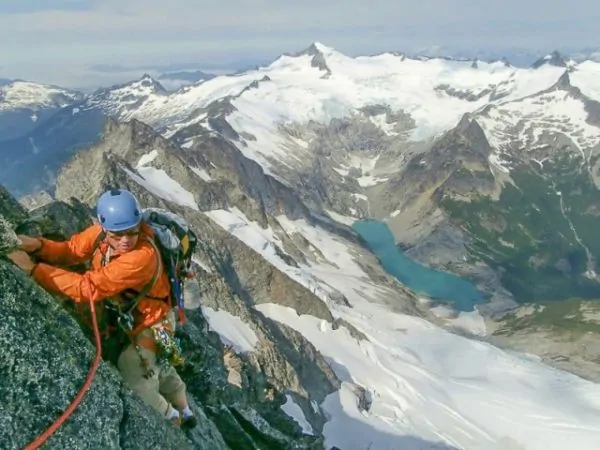 Feathered Friends Jackorack
Feathered Friends lists the average weight of the Jackorack at 3.7oz, though on my scale it registers in at 4oz even (size medium).
The Jackorack is made with Pertex Endurance UL, a 10-denier nylon material, which is the lightest material available from Feathered Friends.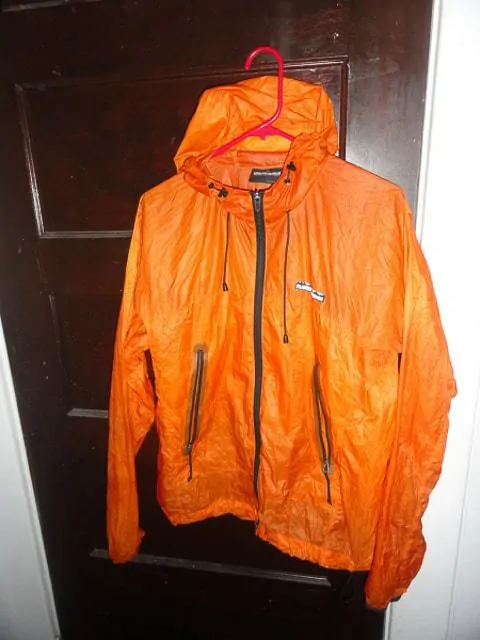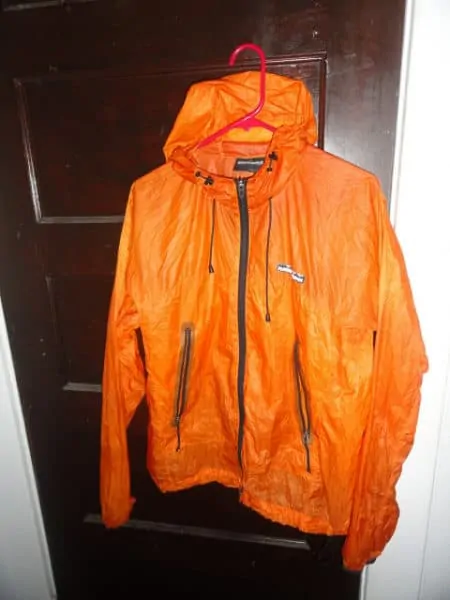 The jacket features two zippered hand pockets that are placed so they would not be obstructed by a pack hip belt, it also has elastic cuffs, and a cinchable elastic drawcord at the waist and hood.
The hood has a slightly built up material to create a small brim and the hood will also fit over my helmet with just barely enough room to zip up all the way if needed.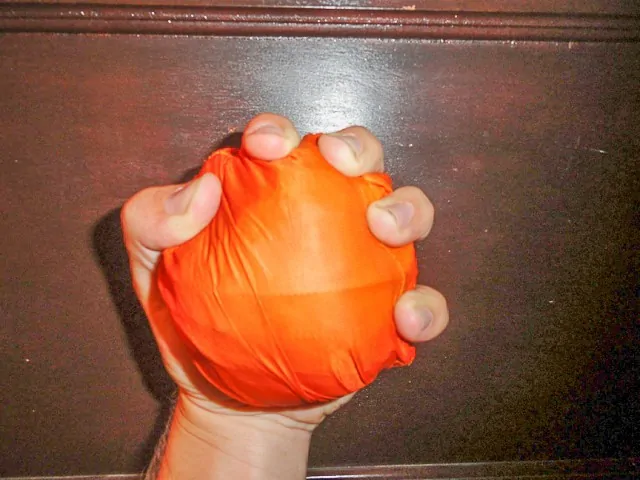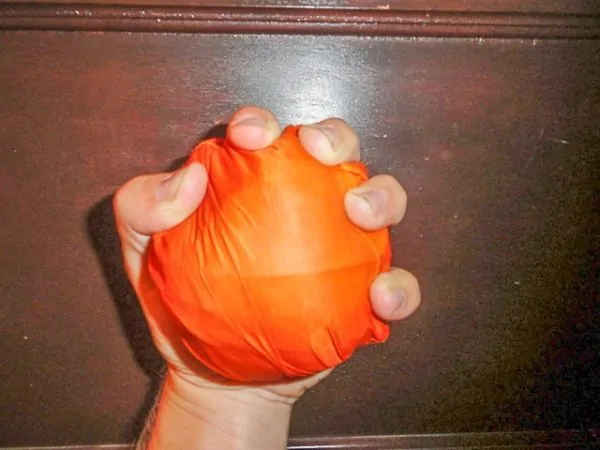 The Jackorack packs down to about the size of an orange and is certainly small enough and light enough to always be in my pack, and it has come in handy on numerous occasions at windy overlooks, on summits, or in unexpected rain showers.
After a few years of use the jacket is still holding up great–there are a couple little holes from campfire sparks which I repaired with Tenacious Tape, and there are one or two little cuts along the arm which, I believe, happened while climbing in the Sierras with its sharp and abrasive granite.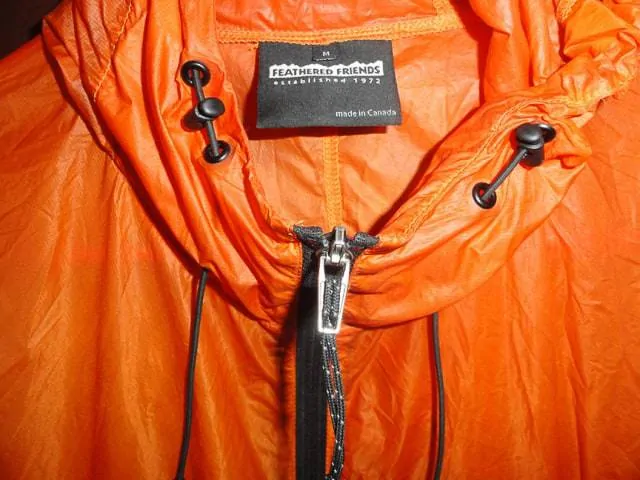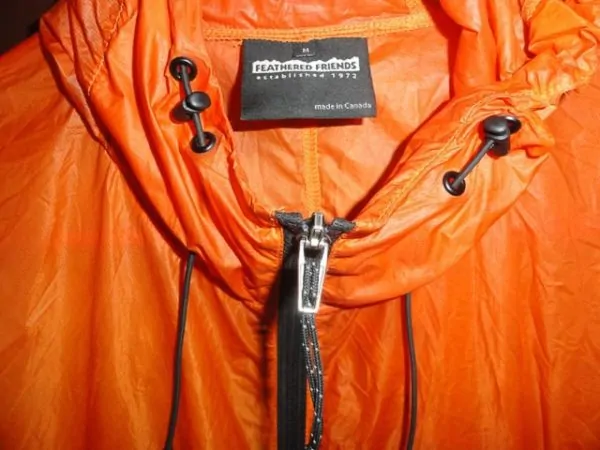 Windshirt Use and Benefits
Prevents convective heat loss.
Boosts comfort range of insulation garments.
Resists light rain, sloughs off snow and ice.
More breathable than a waterproof-breathable jacket.
In fair weather I will just use the windshirt with my usual lightweight wool baselayer t-shirt (Icebreaker 150), and in colder weather I will add something like the NW Alpine Black Spider Light Hoody or the Patagonia R1 fleece.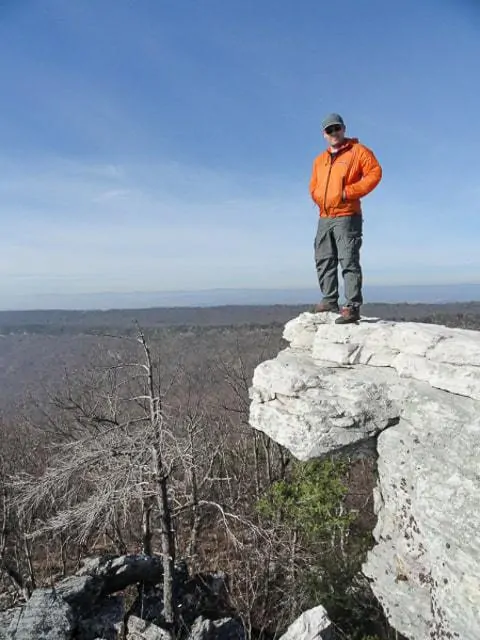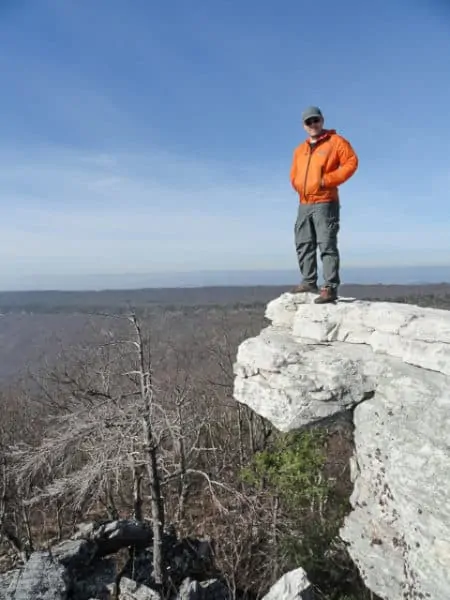 This setup has worked well for ice climbing and helps keep me warm, provides protection from snow, ice, or dripping water, and minimizes the buildup of heat and humidity while actually climbing.
I have also used the jacket to hike through seven hours of torrential rain in 40 degree temperatures (perfect for hypothermia!), paired with a light fleece which kept me warm enough while moving despite being soaking wet.
It is important to note that even high end, expensive waterproof-breathable jackets will eventually soak through–if it's raining, you may delay it, but you will get wet eventually.
I still carry a heavier rain jacket on occasion, though I honestly don't remember the last time I pulled it out of my pack.
My criteria for the windshirt was that it be light (4-5oz), unlined/uninsulated, and had a hood. At the time, my search winnowed down to the Feathered Friends Jackorack or the Patagonia Houdini.
Both jackets are quite similar—the key differences being a lack of hand pockets on the Houdini and the price difference (Houdini retails at $99 vs. the Jackorack at $154).
In the end I decided that having hand pockets was important to me and was worth the additional cost—plus I enjoy supporting the little guys, especially those from my hometown of Seattle.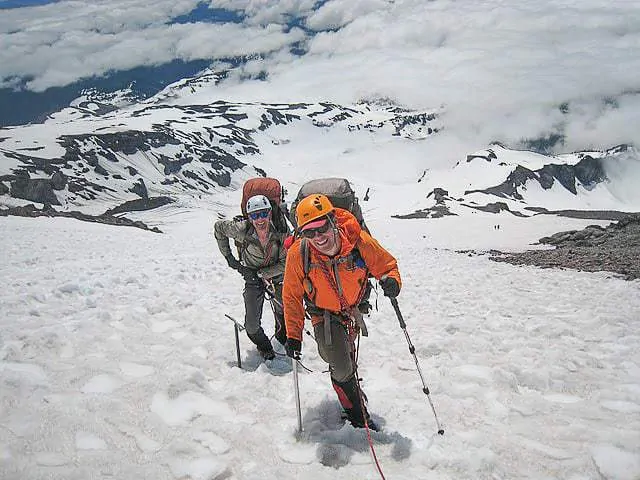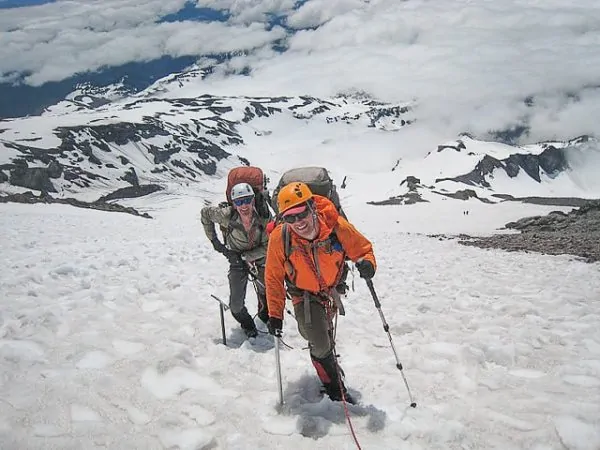 There are a variety of lightweight windshirts on the market today and I would encourage you to add any one of them to your layering system.
The windshirt prevents convective heat loss and dramatically boosts the comfort range of lightweight insulation garments or even baselayers. A lightweight windshirt will resist light rain, slough off snow and ice, and is more breathable and comfortable than a traditional waterproof-breathable jacket.
The addition of a simple, unlined, lightweight windshirt can provide, ounce for ounce, more warmth than just about any other piece of clothing in your layering system.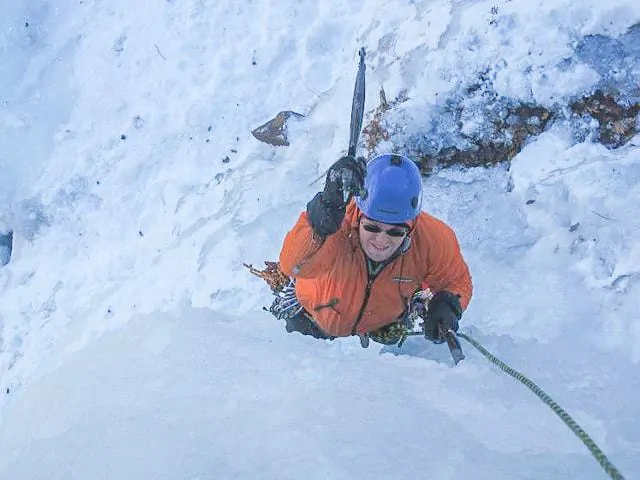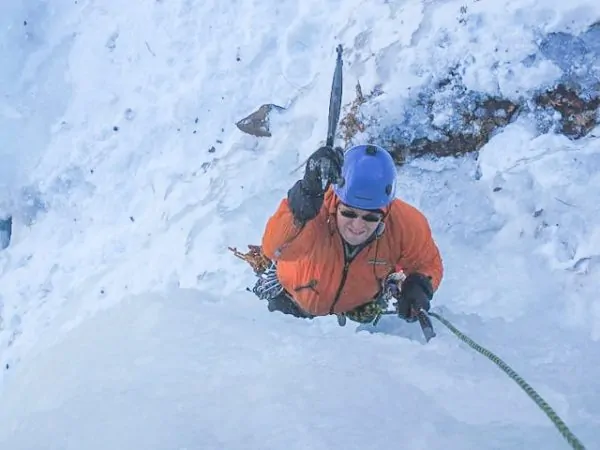 But don't just take my word for it… In Mark Twight's book, Extreme Alpinism, he advocates doing away with the traditional concept of layering and touts the virtues of utilizing an 'action suit':
"You can slow this chilly process dramatically by wearing a semipermeable vapor barrier… over thin synthetic long underwear. Used this way, these pieces create a microclimate close to the body, slowing evaporation while still allowing moisture to wick through the semipermeable layer. The shirt acts like a second skin." […] "With the semipermeable vapor barrier in your system—the thin windshirt—you won't need to wear as much clothing to stay warm. When temperatures rise or while working hard, the windshirt that is your second skin can also be your outer layer. It's wind-resistant, snow won't stick to it, and it's light enough to prevent overheating." – Mark Twight
Craig Connolly also expounds on some of the details of windshirts in terms of vapor transport and relative humidity in his book the Mountaineering Handbook:
"Blocking wind is extremely important, because heat loss increases as the square of wind speed, not in direct proportion; that adds up quickly. Compared to a waterproof/breathable shell, a thin wind shirt offers much less impairment of water vapor transport from the warm, high-relative-humidity region next to your skin to the lower relative humidity of the cooler air outside the wind shirt—that effect is the pump that moves humidity out of your clothing. Because wind shell fabric is thin, higher moisture transport is possible with less air permeability than with soft shell fabrics and certainly in comparison to heavier coated fabrics. You stay more comfortable, and your insulation stays dry and functional over a wider range of activity levels." […] "For best performance, wind shells, like soft shells, need to fit closer than waterproof/breathables to minimize the volume of damp air inside—for climbers, that's a plus." – Craig Connolly
Dane over at Cold Thistle also addresses the importance of the lightweight windshirt in one of his blog posts:
"There are few pieces of gear that have been a consistent staple in my gear collection for a few decades. I can limit it to boots, pack, crampons, and a set of axes for the most part. And in that time frame all of them have changed several times over. Except one. When it comes to clothing two items have remained pretty consistent. A decent [light weight] down jacket and a light weight wind shell. Only the lowly wind shell has literally saved my life a time or two." – Dane at Cold Thistle
Dave Chenault with Backpacking Light also conducted a fairly comprehensive 2012 State of the Market Report – Part 1, Part 2 (membership required)
"The argument can be summed up easily: a windshirt is more likely than anything else to properly balance breathability and weather protection most of the time. Ergo it will get worn more often than any other outer garment, and is thus worth your attention. A windshirt may increase absolute packed weight, but is also likely to increase backcountry safety, efficiency, and pleasure." – Dave Chenault
Similar Products
2.3oz
3.2oz
4.3oz
4.8oz
4oz
3.7oz

Pullover, Hooded, No Pockets
Full-Zip, Hooded, Chest Pocket
Full-Zip, Hooded, Chest Pocket
Full-Zip, Hooded, Chest Pocket
Full-Zip, Hooded, Hand Pockets
Full-Zip, Hooded, Hand Pockets

Feathered Friends Jackorack
So, I'm a big fan of these lightweight windshirts and I think they are a smart addition to any pack in almost any conditions and highly recommend you add one to your pack.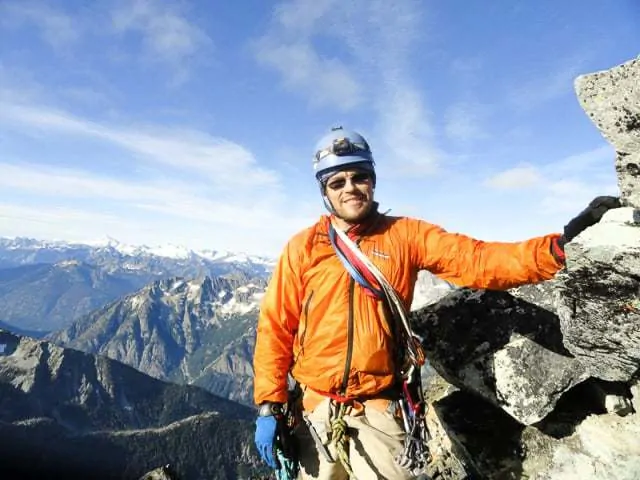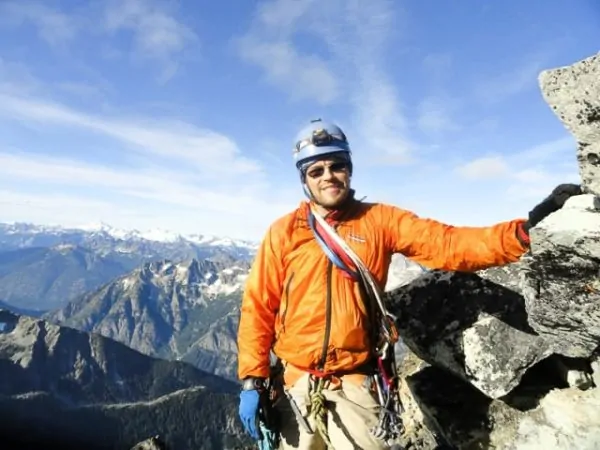 I would definitely encourage you to check out the Feathered Friends Jackorack, it has met and exceeded my expectations and had all the features that I was looking for in a windshirt.
Purchase the Jackorack
More Reading
Twight, Mark F.; Don Graydon (1999-09-01). Extreme Alpinism: Climbing Light, Fast, and High (p. 75). Mountaineers Books.
Connally, Craig (2004-12-10). The Mountaineering Handbook : Modern Tools and Techniques That Will Take You to the Top. McGraw-Hill.
Pin It!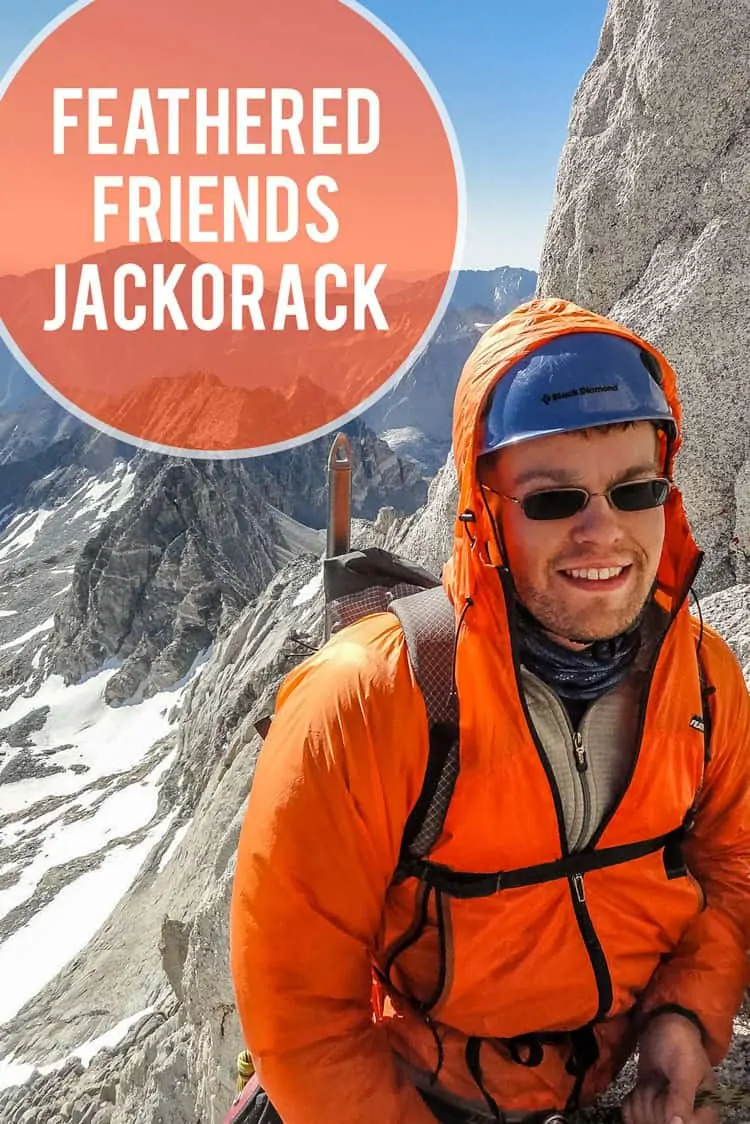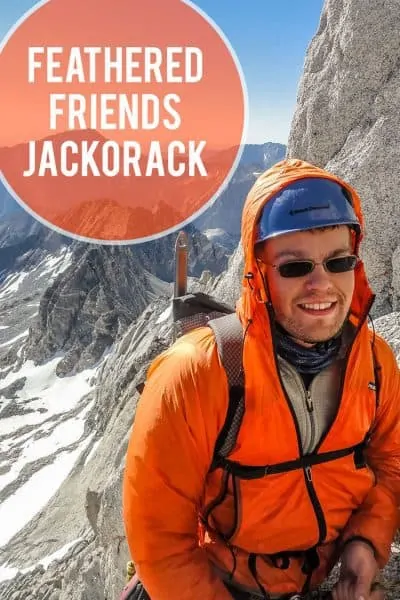 Disclaimer: I own this product and purchased it with my own hard earned money. The company did not advocate for a review nor contribute to it in any way.
The following two tabs change content below.