This article may contain
affiliate links
. If you make a purchase through these links, I will earn a commission at no extra cost to you. Thanks!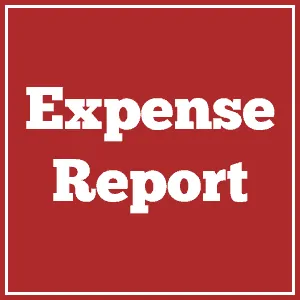 Long-term travel is perceived to be a pretty expensive undertaking that isn't accessible and affordable to the average person. While road trips are a cheaper way to travel, many still think it is too expensive. So I wanted to share my real-life month long road trip expenses with all of you.
"Expensive or cheap is relative, so that will help you decide if it is doable.
From my perspective, traveling full-time probably isn't quite as expensive as most people think it is. In fact, it is probably considerably cheaper than the life you are currently living.
You've got rent, insurance, stacks of bills, eating out because you don't have time to cook, and so much more.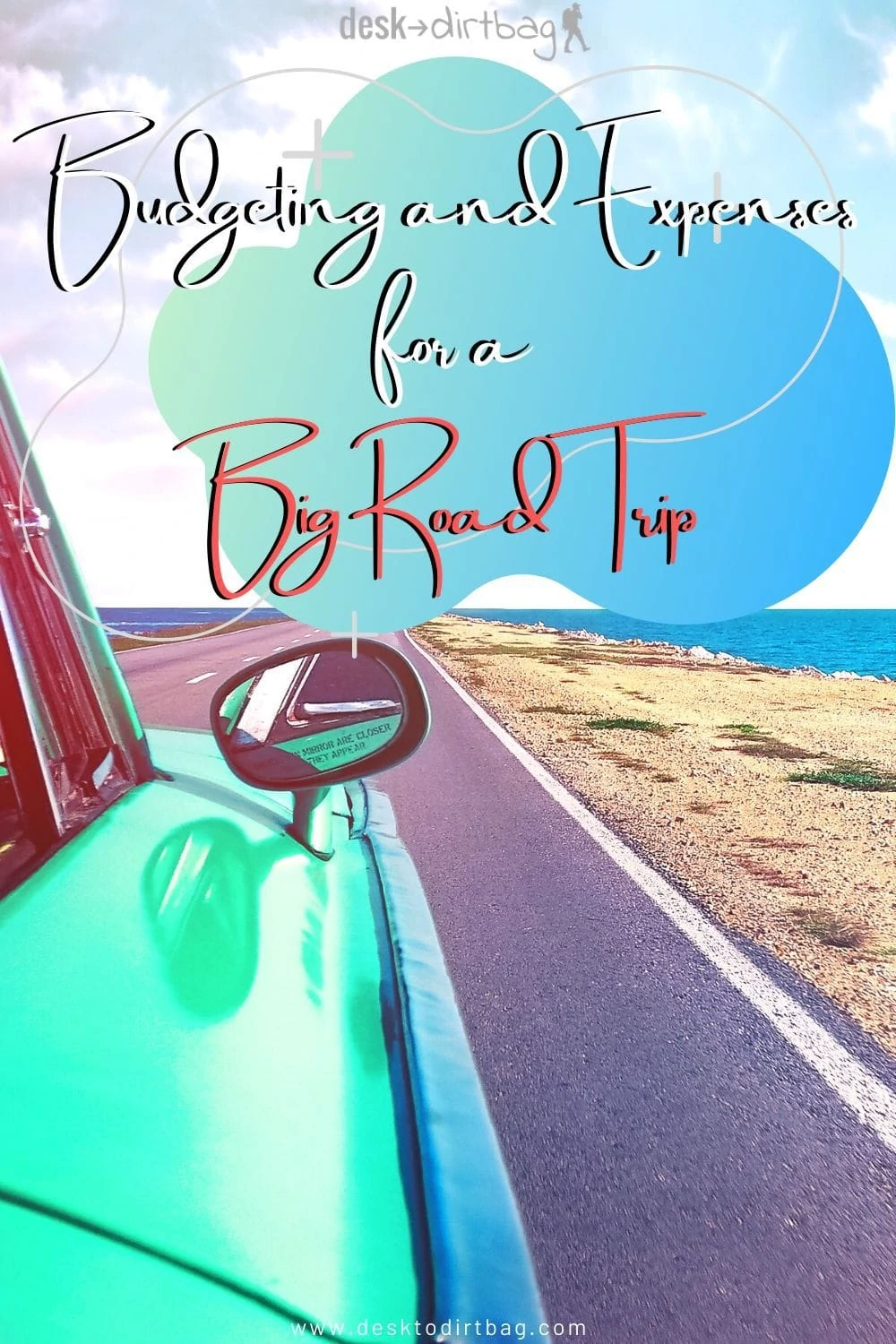 In today's post, I'm going to show you *exactly* how much it cost us to travel over the course of a full month, right down to the penny.
Month Long Road Trip Expenses
In an effort to provide better transparency to my readers and those who may be considering long-term travel, or more specifically a major West Coast USA Road Trip, I decided to document all of our road trip expenses for the month of June.
In June, we continued our long term overlanding road trip of the American Southwest, at the beginning of the month we were in Bryce Canyon National Park, where we cruised around on Utah national park road trip, before going on to spend a few nights in Las Vegas.
Pro Tip: Las Vegas is a great place to base yourself for great drives, check out my guide to the best road trips from Las Vegas.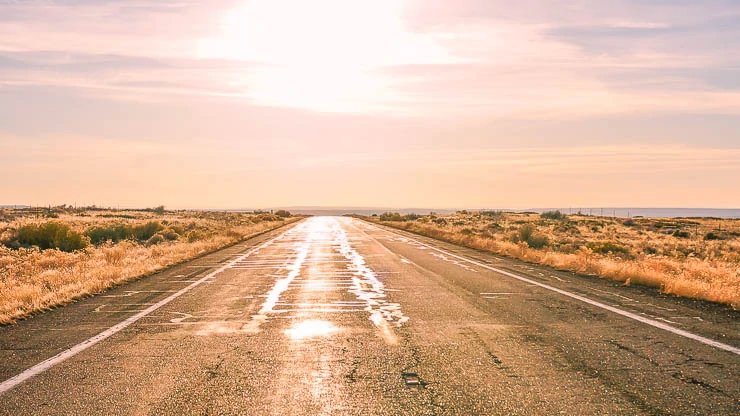 After that we continued into California along the Sierras, Yosemite, Sequoia, Kings Canyon, and down into Los Angeles to explore Hollywood, venturing over to the incredible Joshua Tree National Park and the Salton Sea, before heading into Baja California in Mexico at the end of the month.
These aren't exactly cheap places to travel (especially California) so it should give you a perspective of what it costs on the higher end of road trip expenses and planning.
We covered 2,873.4 miles during the month, which for my typical style of travel is quite a rapid pace.
We were working within the deadline of Andrea's visa to the United States and there was a lot I wanted to show her in this part of the country.
Our manner of travel is mostly cheap, but we did spend a few nights in hotels, started eating out more (even if it was just cheap junk food), and tried to enjoy ourselves in both Las Vegas and Los Angeles (our two big city trips of the month), by going out at night or even taking a tour of the celebrity homes in Los Angeles (we saw Jay Leno drive by!).
So I think this expense report provides pretty good insight for a couple looking to pack in a lot while also embracing some big city visits, lots of camping (even casino camping), and the occasional splurges.
I should also note that these costs include some one time expenditures related to Mexico in order to cross the border, so you could subtract $200 straight off the bat for those expenses.
Check out my comprehensive guide to road trip planning, as well!
Summary of Road Trip Expenses
Between the two of us, we spent $2,259.17, or $1,129.58 per person, for an average daily expenditure of $37.56 per day per person during our month long road trip.
Of that total amount, we spent $614.94 for gasoline alone to cover those 2,873 miles or about 27% of our total expenditure on gas. My 1991 Toyota 4×4 Pickup gets 17 MPG and the average price of gas was $3.66 per gallon at this time (California is always particularly expensive).
These numbers line up well with the numbers I've proposed one should budget (in my experience) in order to embark on a long-term trip of roughly $1,200 per month.
We could have certainly traveled cheaper by traveling at a slower pace, but we were on the go pretty frequently and not spending more than a few days in any given place, which meant that I was filling up an average of every other day and covered an average of 95 miles per day.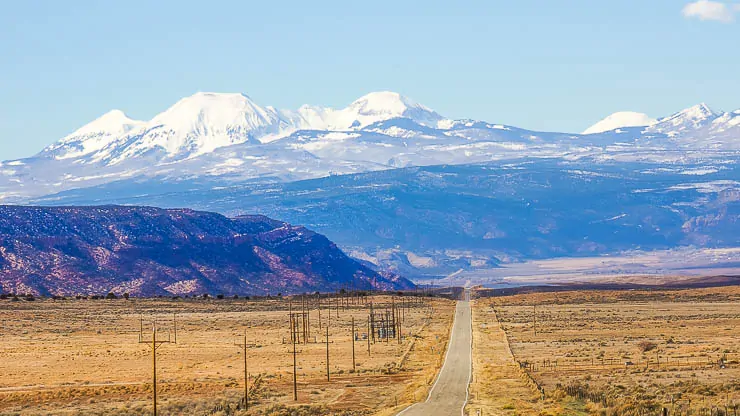 You can read more about my traveling expenses and budgeting for my previous year-long climbing road trip when I was traveling solo and paying for everything myself, but while traveling at a slower pace.
Interestingly, it also lines up well with my cost of living while overseas in Medellin, Colombia where the cost of living was much cheaper while boasting a much higher standard of living.
Beyond the gasoline, we spent $1,645 on other expenses ranging from food to lodging. Again, we were able to cut costs dramatically by choosing free camping opportunities 95% of the time, rather than paying for cheap accommodation which will cost you at least $50-60 per night.
If you are paying for a hotel every night, even of the cheapest variety, you can expect your budget to swell by at least $1,500 to $1,800 per couple. Staying in hotels will practically double your road trip expenses, so always go for camping.
If you do pay for camping, you can expect to spend around $20 per night or $600 per month per couple.
I hope this record of my road trip expenses proved helpful to you as you judge your own budgeting needs and how much it costs to road trip.
I use the Android App Splitwise to track my expenses, and FuelBuddy to track the gas fill-ups. Do you have recommendations for better ways to track your day-to-day expenses? Let me know!
Read More: Best Road Trip Apps
If you found this post about road trip expenses helpful, please don't take a second to share it on Pinterest, Facebook, or Twitter. Thanks!
Would you like to get out there and travel more? Check out my best-selling book Big Travel, Small Budget available in paperback and for Amazon Kindle.
Detailed One-Month Expenses
1/6/2015 Lunch June 1 28 USD
1/6/2015 Food Stuff 6.77 USD
2/6/2015 Beer 10.31 USD
3/6/2015 Gasoline 45.75 USD
3/6/2015 Lunch In Restaurant 16 USD
3/6/2015 Propane 6.44 USD
4/6/2015 Grocery 3.5 USD
5/6/2015 Ice Cream 6 USD
5/6/2015 Hot Dogs 4.02 USD
5/6/2015 Food and Tarp from Walmart 19.09 USD
5/6/2015 Two Iced Coffees Starbucks 5.69 USD
5/6/2015 Dennys Lunch 17 USD
5/6/2015 Headlight Truck 11.69 USD
5/6/2015 Gasoline Vegas 46.49 USD
6/6/2015 Casino Drinks 3 USD
6/6/2015 Chipotle Dinner 7.51 USD
6/6/2015 Super 8 Hotel Vegas Friday Night 83.99 USD
6/6/2015 Hershey Store Brownie 5.41 USD
6/6/2015 Pizza for Lunch 18.76 USD
6/6/2015 Chips Snacks 3.29 USD
7/6/2015 Beer 2.69 USD
7/6/2015 White Castle Burgers 9.72 USD
7/6/2015 Shots 6 USD
7/6/2015 Headlight Install At Goodyear 13 USD
7/6/2015 Breakfast/lunch At Palace Station 28.04 USD
7/6/2015 Hot Dog 4.69 USD
7/6/2015 Starbucks Tea 2.69 USD
7/6/2015 Cocktails Fremont 23 USD
8/6/2015 Parking Fremont 10 USD
8/6/2015 Breakfast Phat Franks 20 USD
9/6/2015 Whiskey Drink 12 USD
9/6/2015 Pizza 3.69 USD
9/6/2015 Drink 12 USD
9/6/2015 Gambling 4 USD
9/6/2015 Hotel D 44 USD
9/6/2015 Laundry 5 USD
10/6/2015 Walmart 29.29 USD
10/6/2015 Carls Jr 13.14 USD
10/6/2015 Gasoline 40.84 USD
10/6/2015 Subway Sandwich 10.01 USD
10/6/2015 Gallon Water 1.69 USD
10/6/2015 Gasoline 26.41 USD
11/6/2015 Popsicles In Death Valley 5.98 USD
11/6/2015 Beers In Death Valley 5.38 USD
13/6/2015 Carls Jr 12.18 USD
13/6/2015 Bear Can Rental Sierras 5 USD
13/6/2015 Iced Coffee And Drinks Lone Pine 4.8 USD
13/6/2015 Gasoline Death Valley 24 USD
13/6/2015 Gasoline Lone Pine 52.66 USD
14/6/2015 Groceries 8.84 USD
14/6/2015 Carls Jr 10.89 USD
15/6/2015 Groceries 64.02 USD
15/6/2015 Iced Coffees 7 USD
16/6/2015 Camping Mammoth Lakes 23 USD
17/6/2015 Coffee And Empanada 8.5 USD
17/6/2015 Subway 7.1 USD
17/6/2015 Gasoline 57.06 USD
17/6/2015 Whoa Nellie Deli 28 USD
17/6/2015 Motor Oil 6.44 USD
18/6/2015 Coffees In Yosemite Valley 5.59 USD
18/6/2015 Pizza In Yosemite 19.28 USD
19/6/2015 Gasoline 40.11 USD
20/6/2015 El Pollo Loco 5.6 USD
20/6/2015 Econo Lodge 50.85 USD
20/6/2015 Rubios Mexican Lunch 16.21 USD
20/6/2015 Movie Tickets to Jurassic World 26 USD
20/6/2015 Personal Pizza 4.5 USD
20/6/2015 Casino Beers 11 USD
21/6/2015 Oil Change 38.99 USD
21/6/2015 Casino Breakfast 6.63 USD
21/6/2015 Groceries 31.75 USD
21/6/2015 Gasoline 49.1 USD
23/6/2015 Gasoline 33.74 USD
23/6/2015 Snacks In Sequoia 4.5 USD
23/6/2015 Starbucks 2.6 USD
24/6/2015 Walmart Food And Things 48.07 USD
24/6/2015 Gas 56.65 USD
24/6/2015 Jack In The Box 13.27 USD
25/6/2015 Parking In Hollywood 3.75 USD
25/6/2015 Hollywood Tour of the Stars Homes 50 USD
25/6/2015 Bottle Water 3 USD
25/6/2015 Baja Fresh 13.75 USD
25/6/2015 Parking Santa Monica 12 USD
25/6/2015 Iced Mochas 12.59 USD
25/6/2015 Costco Gifts for House 21.21 USD
26/6/2015 Pizza Hut Express 18.5 USD
26/6/2015 Dennys Breakfast 22.45 USD
26/6/2015 Gasoline Costco 46.37 USD
26/6/2015 Home Depot Stuff 32.2 USD
27/6/2015 Taco Bell 9.6 USD
27/6/2015 Walmart 12.8 USD
27/6/2015 Pizza At Morongo 8.6 USD
27/6/2015 Breakfast At Morongo 30.6 USD
27/6/2015 Dinner 12.42 USD
28/6/2015 Gasoline 25.67 USD
28/6/2015 Walmart 40 USD
28/6/2015 Lunch At Fantasy Springs 15 USD
28/6/2015 Coffee At Agua Caliente 5.8 USD
29/6/2015 Gas 43.57 USD
29/6/2015 Gasoline 26.51 USD
29/6/2015 Mexican Tourist Visa 46 USD
26/6/2015 Mexican Auto Insurance 169.14 USD
29/6/2015 Peaje 31 MXN
29/6/2015 711 43.5 MXN
29/6/2015 Peaje 31 MXN
29/6/2015 Lunch 270 MXN
30/6/2015 Peaje 31 MXN
29/6/2015 Camping Night One 70 MXN
30/6/2015 Camping Shower Propina 30 MXN
30/6/2015 Telcel Sim 149 MXN
30/6/2015 Walmart Lunch 44.6 MXN
30/6/2015 Phone Plan Telcel 250 MXN
30/6/2015 Camping Rv Park 290 MXN
TOTAL ROAD TRIP EXPENSES
$2,259.16
PER PERSON
$1,129.58
PER DAY EXPENSES
$37.65
The following two tabs change content below.