This article may contain
affiliate links
. If you make a purchase through these links, I will earn a commission at no extra cost to you. Thanks!
Salvation Mountain is located near Niland, California, the somewhat infamous Slab City, and not that far from the Mexican Border to the south.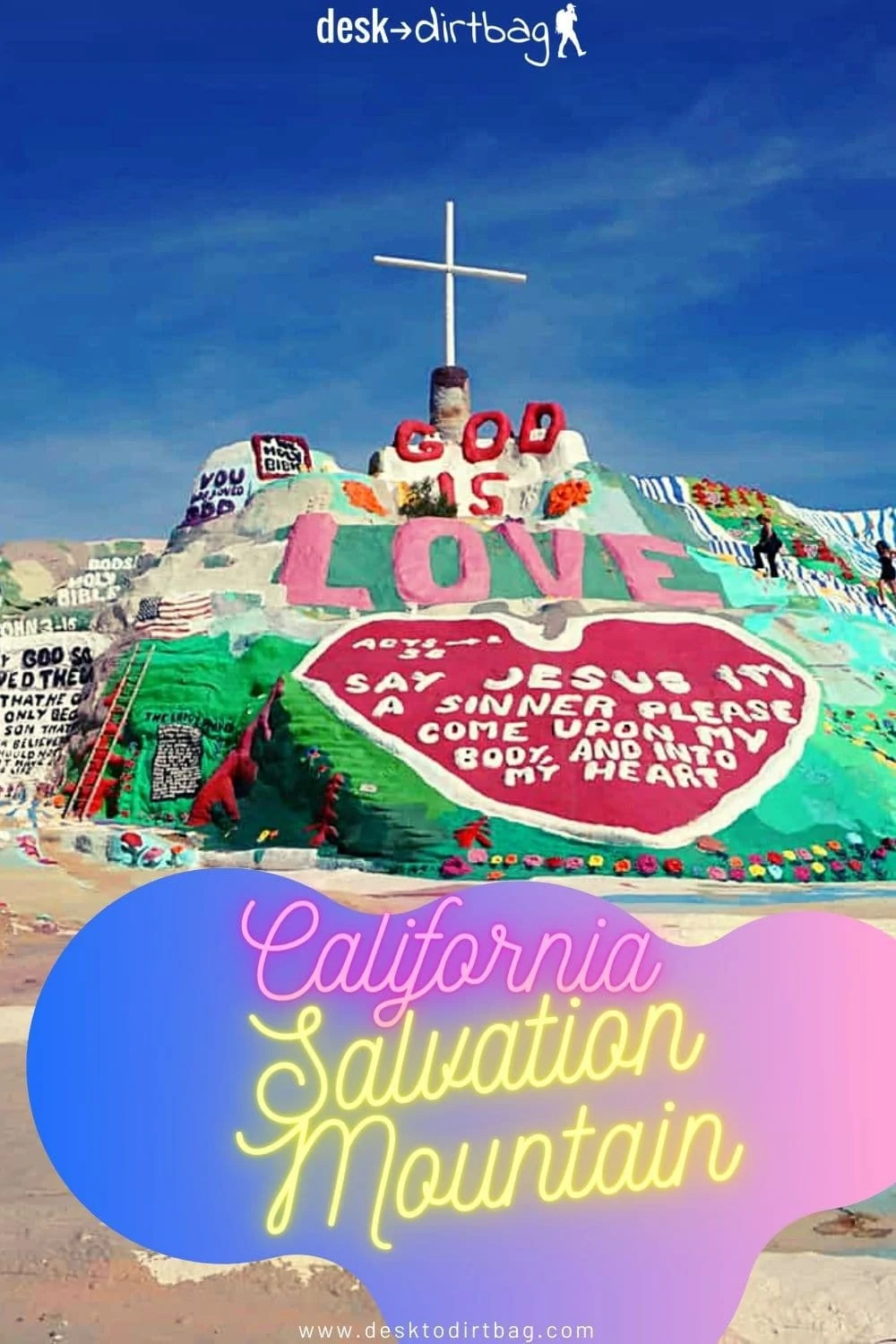 I first heard of Salvation Mountain through the film, Into the Wild, I believe, where it is featured prominently when Chris McCandless settles into the nearby Slab City. It is a man made "mountain" (okay really more of a hill) that has been painted and decorated in homage to God by an eccentric old man, Leonard Knight.
The characters in the film Into the Wild met up with the real Leonard Knight (not an actor) and got a tour of the structure, and you can really see the passion, love, and dedication on his part in order to undertake this audacious and wild plan to build Salvation Mountain.
If you haven't seen the movie yet, I would highly recommend watching it to get a brief glimpse of Leonard Knight, and just because the movie itself is possibly one of my favorite films ever made.
Salvation Mountain
Salvation Mountain would certainly qualify as one of the strangest road side attractions I have ever seen. A visit to the site is totally free, but they do welcome donations if you are so inclined. They harsh climate and area conditions take an extreme toll on the structure and it is in need of constant maintenance and upkeep.
The structure itself is made out of straw, adobe, and many, many thousands of gallons of paint (lead free!) to cover the structure in its psychedelic current form.
The care and protection of Salvation Mountain has been placed in the hands of a group of dedicated volunteers when Leonard Knight (by then 80 years old) was placed into an elderly care facility, and later passed away.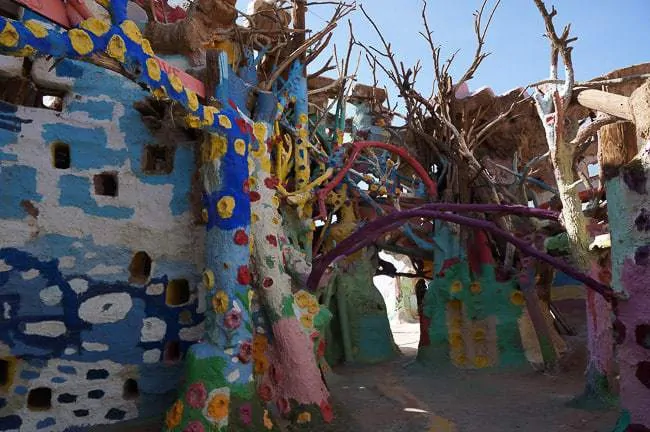 Slab City
Slab City itself is another interesting place, located right next to Salvation Mountain. Slab City is the self-proclaimed "last free place on earth" and is a popular boondocking site for people who drop out of society and the rat race, or even just snow birds.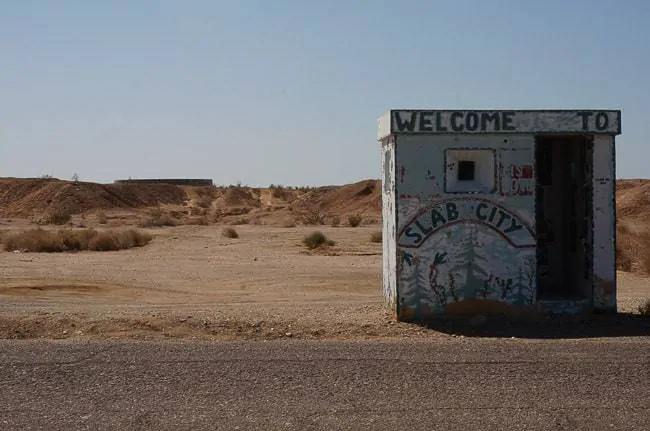 Anyone can go and set up residence for as short or long as they like, and it makes a decent free campsite if you're passing through the area.
Just be forewarned that the area is full of garbage, random stray dogs, and a mix of interesting characters, from your normal retirees, to hippies, drug addicts, and what are basically homeless people.
When I passed through the area, I spent a few nights camping at Slab City. I hoped to find a little bit of the magic that drew Chris McCandless to Slab City oh so many years ago, but found it to be somewhat underwhelming in that regard.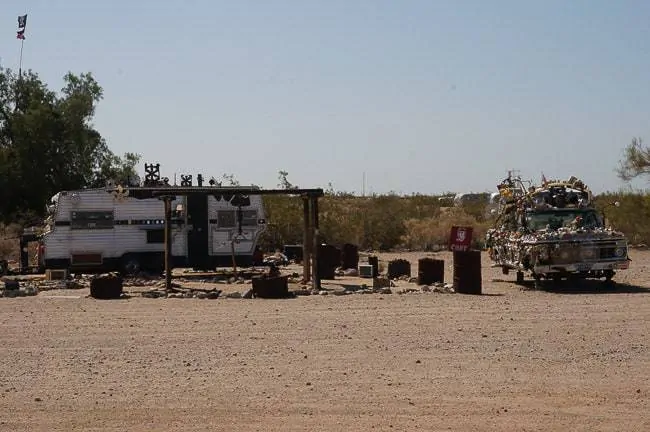 Where is Salvation Mountain?
Be sure to stop by Salvation Mountain and Slab City if you ever find yourself in the area.
Traveling to Salvation Mountain on your next trip? Book the perfect room on Booking.com today!
Wish you could travel more? Click here to grab my free resources for affordable, long-term travel.
Share This
Did you enjoy this post? Please take a moment to share it on Facebook, Pinterest, or Twitter.
The following two tabs change content below.