This article may contain
affiliate links
. If you make a purchase through these links, I will earn a commission at no extra cost to you. Thanks!
When most people think of Nicaragua, they associate this Central American country with political unrest, usually centering around the U.S. involvement in fighting Communists in the 80s. Because of that, Nicaragua isn't on most people's must-travel list. But it should be because there are truly some incredible places to visit in Nicaragua.
Yes, the country might not be quite as stable as some of the others in the region, but as long as you go in with the right expectations, it's a place filled with some amazing hidden gems. Best of all, because it's not littered with tourists, you don't have to fight to see some of the most awe-inspiring spectacles that the country has to offer.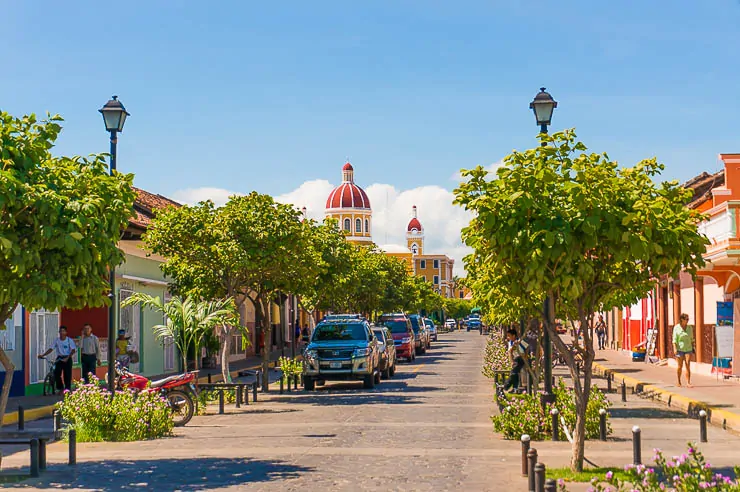 Also, it's one of the cheapest options when visiting the region, so don't expect to drop a fortune, even if you take in all of the sights and plan to do all the activities.
So, with that in mind, let's take a look at the top 18 places to visit while in Nicaragua.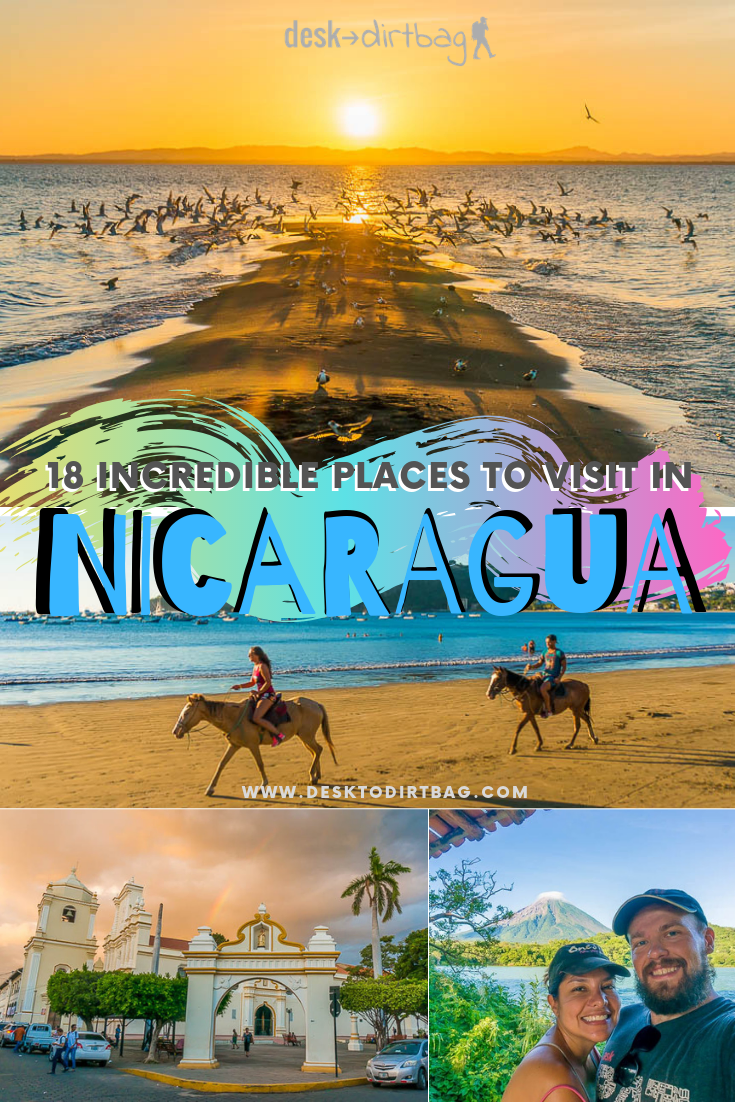 Town and Cities in Nicaragua
As with basically every country in Central America, Nicaragua has one major city (the capital) with a variety of other cool little towns and villages sprinkled throughout the countryside. However, unlike other countries like Guatemala or Belize, the capital of Nicaragua (Managua) doesn't have the same historical or cultural value.
Thus, even though you'll likely fly into Managua to start your adventure, there's no reason to stay there for long. Indeed, most travelers spend maybe a night there (or not even) before they book it out to some of the more appealing destinations in Nicaragua. And fortunately, there are a handful of other cities in the area have a lot more to offer for the intrepid traveler.
Leon
Up until 1857, Leon served as Nicaragua's capital. Thus, if you want to get some insight into the heritage of the country and its people, here is where you should start your journey. Leon itself is home to many of the area's top intellectual sites, including museums, universities, and historical buildings.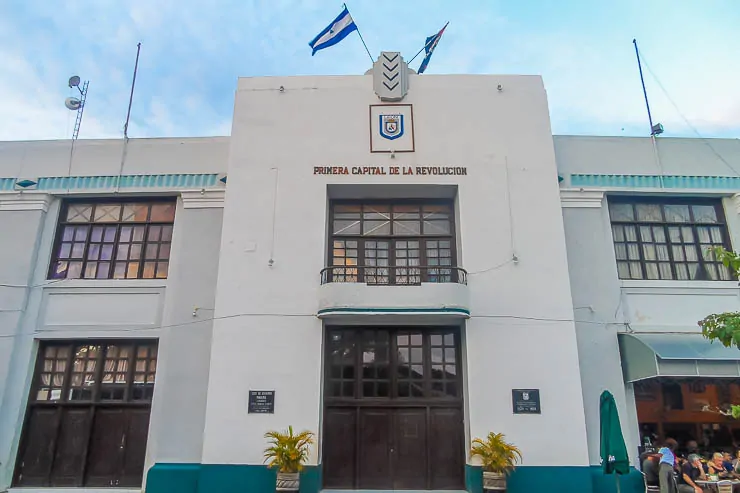 To dive deeper into Nicaragua's past, you should also take a look at Leon Viejo, which was the original site of the city. Although the Viejo side doesn't have a lot of extravagant ruins (since they only date back to the 16th century), it's a perfect encapsulation of how imperialism and colonialism created the country we know today.
One of the best sites to learn about more recent history is the Museum of the Revolution, which documents the civil war between the Sandinistas and the Somozas (the conflict which sparked Reagan's actions).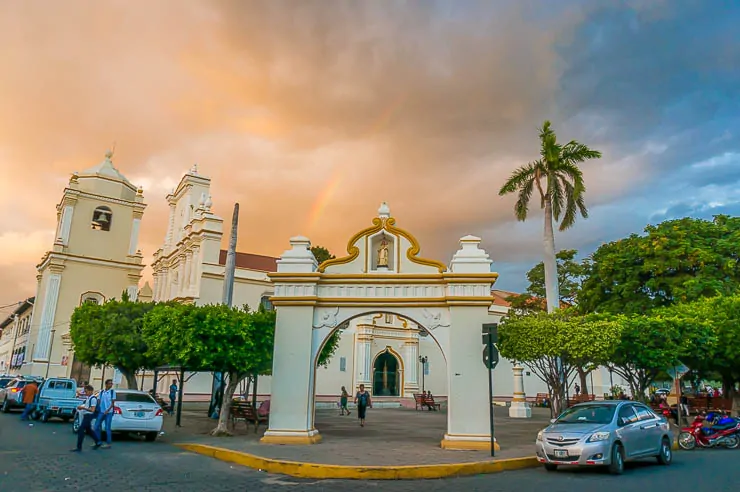 Leon itself is a wonderful mix of colonial architecture, vibrant street life, endless charm, and also decay. Yes, this city is a bit grittier than some other destinations, when you see deteriorating colonial architecture, but I absolutely loved it here. There's just something about Leon which feels more "real" than places like Granada (which I also loved).
Don't miss out on heading to the roof of the cathedral on the town square for excellent views of the city and surrounding volcanoes (on a clear day)… It's only a couple bucks!
San Juan Del Sur
If you're familiar with Spanish, you'll know that the name of this town translates to "San Juan of the South." As the name implies, this city on the Pacific Ocean is located on the southern edge of the country, near the border with Costa Rica.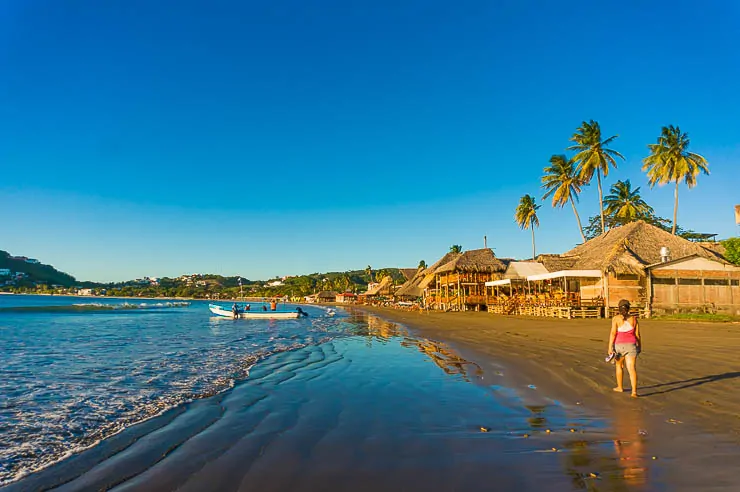 What makes the little town of San Juan del Sur so appealing is the sand and surf. You can take an airport shuttle from Managua, which will get you there in about two hours. Whether you're a surfing pro or a novice, you can take lessons here, which cost about $25 per hour (not including the board, which is another $9).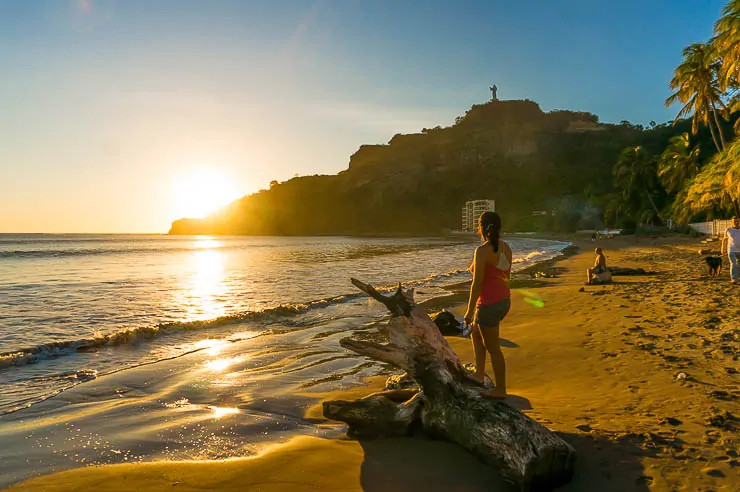 Also, if you want to get to know the locals, there are plenty of cheap bars in and around the city to cater to all of the laid-back surfers. If you're looking for a chill spot to call your home base during your stay in Nicaragua, San Juan del Sur is an ideal choice. Although the town itself is located on a pretty chill little bay, so the real surfing is in the surrounding areas, not right on the town's waterfront.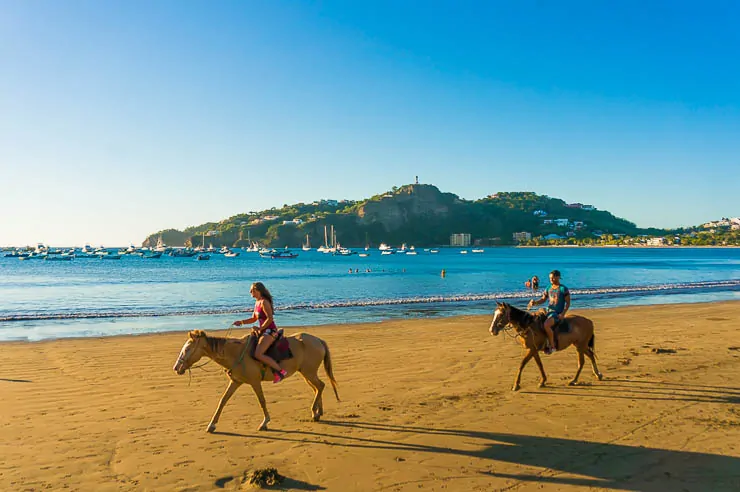 That being said, it's also just a great place to walk the beach, head up to the lighthouse, grab a beer to watch the sunset, or whatever. You'll find tons of affordable hostels here in this little hippie beach town. Be sure to check out Casa Oro which is owned by a buddy of mine, Muffadal.
Granada
Situated on the Western side of Lake Nicaragua, Grenada has its own sketchy past. However, if you go further back beyond the 1980s, you'll see that the city used to be integral to the Spanish colony. Today, the city is undoubtedly the country's most popular tourist destination, as countless budget backpackers settle in along the shores of Lake Nicaragua… And can you blame them? The city is truly something quite special.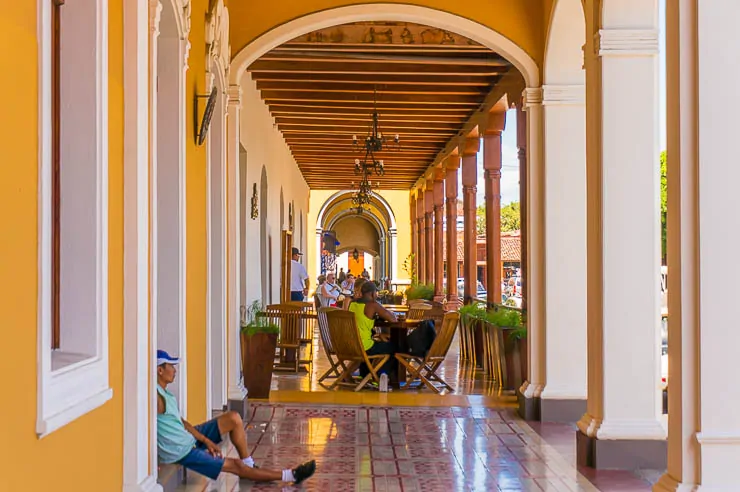 Most of the towns in Nicaragua have more modern architecture, but if you want to see something a bit more historical, Grenada is easily the most beautiful colonial city in all of Nicaragua. Not only do the buildings harken back to colonial times, but they are all brilliantly painted to help provide a more welcoming and enthusiastic vibe.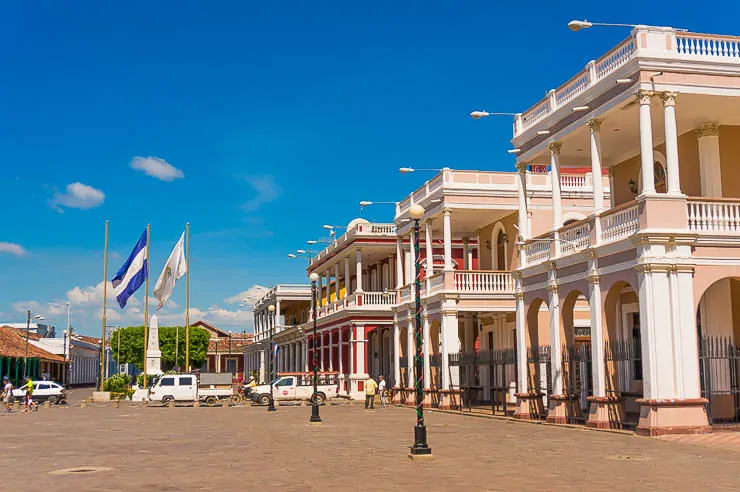 Grenada is also one of the best places to experience Nicaraguan cuisine. Most people subsist on rice and beans (as with other Central American countries and most budget travelers here, for that matter), but one dish you have to try is vigoron, which is made of pork and cabbage. Best of all, it usually costs about $2 for a whole plate.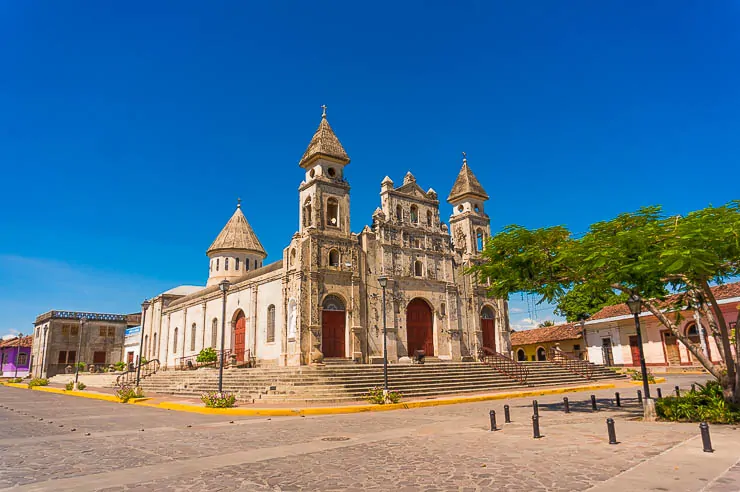 Masaya
A little further West of Grenada is Masaya. The town is about the same size, but what makes it unique is that it sits at the base of a volcano (of the same name).
Masaya is another excellent choice for experiencing much of Nicaraguan culture, and you are sure to find a unique and cool souvenir to take home.
While you're here, you will want to check out the volcano, particularly because it is still active. The climb isn't as bad as some of the other volcanoes in the area (more on those later), so most people can get there without any problems. Be sure to go at night so that you can get a better view of the glowing lava.
Unusual Places to Visit in Nicaragua
Beyond the more conventional destinations in Nicaragua such as cool colonial cities and beautiful natural wonders, there are a few more unusual places to visit in Nicaragua that should call your attention…
El Castillo
The San Juan River flows out of Lake Nicaragua and forms a natural border between Nicaragua and Costa Rica. Along the river are several small towns, but one of the most notable is El Castillo.
What makes this village stand out is the massive fort built there to protect the lake (and the city of Granada) from pirates. The Spanish created El Castillo in 1675, although it has been sacked many times since then.
Even though the fort didn't always succeed in doing its job, the ruins are impressive to look at, and the lush jungle surrounding the town helps transport you back to the times in which the ramparts were still active.
Prior to the construction of the Panama Canal, it was actually the San Juan River (accessible from the Caribbean Sea) which provided the main transit point from the Atlantic to the Pacific. Thousands of people during the California Gold Rush made their way to Lake Nicaragua before crossing overland to San Juan del Sur where they could hop on another boat to California. Learning things like this is what fascinates me about travel and history.
The Stone Man of El Tisey
Technically speaking, Alberto Gutierrez Jiron isn't what you would typically consider a "natural wonder." However, the stone carvings that he has created over the decades is more than sufficient to warrant a visit.
Alberto lives on his family's coffee plantation, and for the last 30-plus years, he has painstakingly carved a variety of images into the cliff overlooking the property. Jaguars, elephants, snakes, and biblical characters are just a few of the reliefs you can expect to see. Many of the images were allegedly inspired by God, according to the man.
While gazing on these carvings is free, Alberto does take donations. He receives a lot of visitors throughout the year, so he is more than accommodating, offering fruit and water to anyone who stops by. It can take a little while to get there, but it's a one-of-a-kind experience that you can only find here, in the Tisey Estanzuela reserve. Watch here to learn more about Alberto and his work.
Natural Wonders of Nicaragua
No matter which Central American country you visit, each one has some incredible natural beauty to it. From the Cays of Belize to the Mayan ruins of Mexico and Guatemala, each place has a unique blend of flora and fauna to create a mesmerizing experience.
Although Nicaragua is short on ruins, it has a lot of exquisite jungles and wild habitats for you to explore. The massive Lake Nicaragua on the Southern end is worth traveling to by itself, but there are plenty of other hidden jewels waiting to be found. Here are a few top picks.
Miraflores
The stone man lives relatively close to Esteli, which is in the Northern half of the country. Since you'll likely be going there anyway, you may as well head East and visit Miraflores Natural Reserve.
You can take a single or multi-day hike through the lush jungle and cloud forest, and you'll be glad you did. We highly recommend spending more than a day exploring the area if possible, since there are so many different elements to see on your hike.
As with many of the spots on this list, tourists are in short supply. In most cases, you will be all alone during your trek, making you feel as if you're an intrepid explorer back in colonial times. Experiencing the jungle this way makes it far more impactful.
Isla Ometepe
Compared to most Lakes, Lake Nicaragua is one of the largest in the world. The biggest island in the lake is Isla Ometepe, and it's definitely worth a day or two of exploration. To get here, you'll have to take a ferry from San Jorge to Moyogalpa and from there you can set out to explore. The island has two volcanoes on it – one active and one mostly dormant.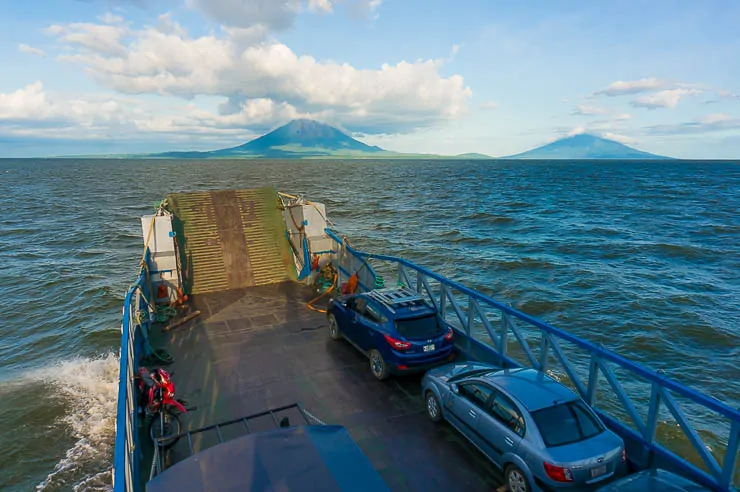 During your travels here, you'll come across a variety of wildlife, as well as waterfalls, kayaking, horseback riding, and the best beach on the island – Playa Santo Domingo. I'd highly recommend staying on the island for sunset, as it's one of the best places to watch it.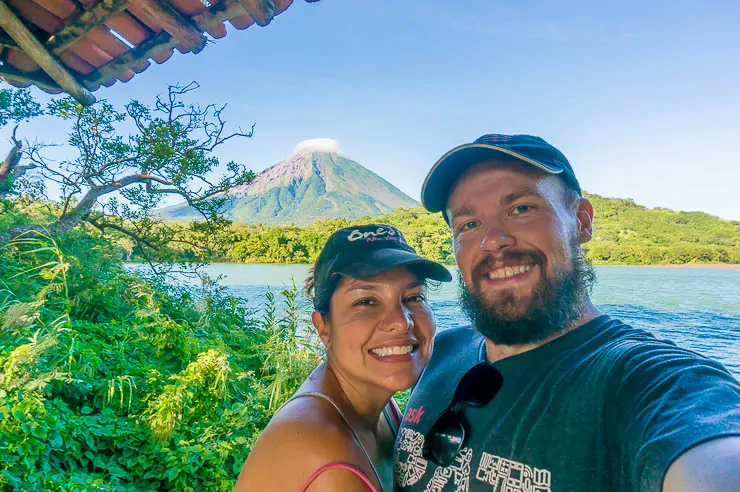 I was particularly blown away by the sunset on Punta Jesus Maria, which is a narrow spit that juts out into the lake and provides a pretty epic spot to catch the sun's last rays.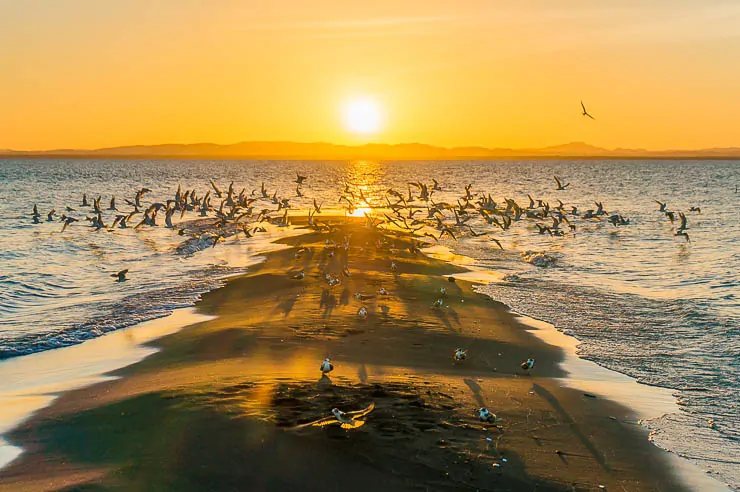 Cerro Negro
When most people think of volcanoes, they imagine that they have existed for thousands of years. Cerro Negro, on the other hand, first emerged in 1850, and has erupted 22 times since. As one of the youngest volcanoes in the world, it's something you can scratch off your bucket list if you're into that sort of thing.
Another thing to scratch off is volcano boarding, which is what really brings people here. The gradual slope allows daring adventurers the ability to slide down on a wooden board, reaching some surprisingly high speeds. It's basically snowboarding on a dry, dirty volcano.
Be sure to dress appropriately though (not the time to wear your nice clothes), as the ground is still volcanic gravel, and a wipeout can be disastrous if you're not careful. We highly recommend goggles, although some guides may not have them on-hand. Any reputable tour operator should provide you with overalls or a jumpsuit (which will help protect your clothes but still wear your most beater stuff), leather gloves, and goggles.
Bosawas Biosphere
As a UNESCO Biosphere Reserve, Bosawas is a gorgeous and exciting place for anyone who wants to experience the real jungle. While Miraflores is stunning for its cloud forest, Bosawas is the best place to see some exotic animals in their natural habitat. This reserve is one of the world's largest, second in size in the Western Hemisphere only to the Amazon in Brazil, with a reserve that comprises about 5% of Nicaragua's landmass.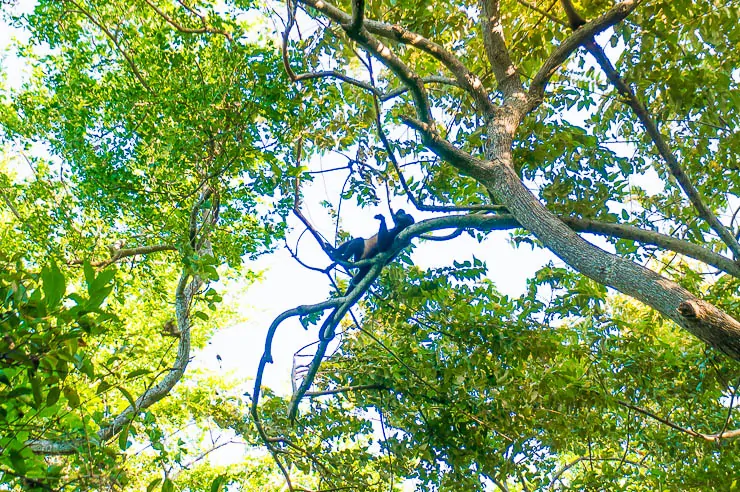 Jaguars, tapirs, spider monkeys, and over 600 different birds are what you can expect to see, assuming that you don't mind relatively treacherous hikes and you have a lot of patience. Jaguars are the most elusive species, as are the gorgeous quetzal birds. This reserve sits along the border of Honduras and is far away from any of Nicaragua's major cities.
Cerro Mogoton
If you love to hike, then you'll appreciate most of the spots on this list. However, if you want a challenge, then Cerro Mogoton is the place to visit. The other volcanoes in the area are relatively easy and don't require you to be an experienced climber, but Mogoton is both the tallest and wettest mountain in Nicaragua, so casual hikers need not apply.
Back in the old days, the peak was covered in mines to prevent smugglers from coming into the country illegally from Honduras, but these days all of the mines are gone (for sure).
Once you reach the 6,913-foot summit, you will appreciate the view above the clouds. Be sure to watch your step, though, as those clouds can create muddy and hazardous conditions. Usually, coming back down is the hardest part, so keep that in mind. This is one adventure where you'll probably most definitely want to take a guide.
Somoto Canyon
Although the canyon itself has been around for centuries (presumably), it was only discovered in 2004, meaning that it hasn't had time to build much of a reputation internationally or among nature lovers. However, considering that Nicaragua isn't crawling with tourists anyway, you can almost doubly expect this to be relatively untrodden where you won't have to fight any crowds to get there.
The canyon is about 90 minutes away from Esteli, and you can get a guided tour from there. It's recommended to follow the locals, as navigating the canyon by yourself can be tricky, and you'll probably miss out on the best parts.
If you choose the longer tour, you can see all of the different elements of Somoto, including rapids, crystal blue water, and bat-infested caves.
Apoyo Lake
There are quite a few lakes in Nicaragua, but one of the best ones is Lago Apoyo. This spot was formed by a volcano about 20,000 years ago, and it has some of the cleanest and deepest waters in the country.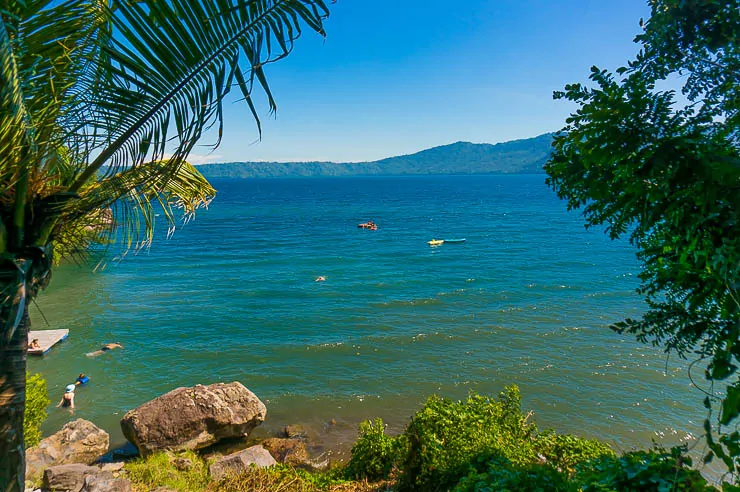 You may assume that water like that would be icy cold, but the fact is that volcanic fumaroles beneath the surface help keep it warm, making it much more suitable for activities like swimming and kayaking.
If you're feeling intrepid, get a permit to dive to the bottom of the lake and see these fumaroles (and other volcanic vents) up close. Otherwise, you can simply relax on the beach with a drink in your hand, which is also totally recommended.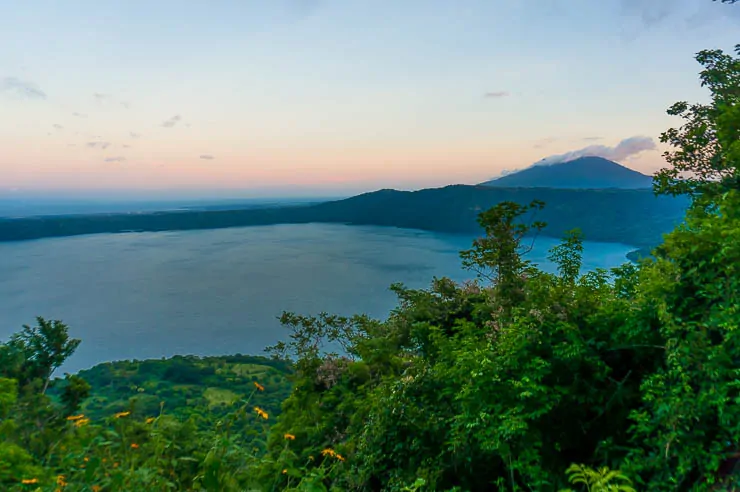 One of the easiest ways to experience the lake (which is an easy day trip from Masaya or Granada) is to head to a place like the Laguna Beach Club where you can pay for day access, letting you hang out all day with access to the boats and standup paddleboards, or you can just chill on a beach chair or play ping pong. That's what we did, and it made for a great time. Plus they allow access to a kitchen so you can save good money too.
Las Isletas (Lago Cocibolca)
We already mentioned that Lake Nicaragua (aka Lago Cocibola) is the largest in the country, and one of the biggest in the world (top 20 worldwide and top 10 in the Western Hemisphere). To help illustrate that fact, it may surprise you to know that there are as many islands in the lake as there are days in the year.
Yes, with 365 islands to explore, you could spend most of your travels on the lake and never get to them all. Most of the islands were created by a volcanic explosion (as was most everything else in Nicaragua) when massive pieces of rock crashed into the water. Since then, life found a way, and each one is lush and verdant with various plants and animals.
Among the lakes are various notable sights, including luxurious vacation homes for the rich, an old Spanish fort, villages inhabited by the local Fisher people, and plenty of monkeys. You can either take a tour or explore them by kayak, with points of departure from Granada.
Solentiname
Just in case Ometepe and Las Isletas weren't enough, Lake Nicaragua has another island chain for you to explore. Solentiname is an archipelago, with 36 different spots to visit (although most of them are too small to venture on by foot).
Although bird and animal watching is a favorite pastime in Solentiname, the archipelago is mostly renown for the local artwork. Check out some of the rustic and primitive paintings and carvings while you're here.
This chain of islands is located on the far southeast corner of Lake Nicaragua, which makes it difficult to reach.
Telica Volcano
With over 20 volcanoes in the country, you're going to have to visit a few of them at least. However, while Mogoton is the highest and Cerro Negro is the most fun, Telica has another unique appeal. It's part of a "ring of fire" of five volcanoes, all of which you can see from the top of Telica.
You can also experience the unique experience of camping atop an active volcano here, where you'll (hopefully) be able to see the iridescent glow of the lava churning just below the edge of the crater. This volcano isn't actually that big, standing at only 1,000 meters, which makes it quite accessible to most hikers. This volcano isn't far from the fun town of Leon, where you can arrange to go with a small group and guide.
Tropical Paradise & Beaches in Nicaragua
Most people don't realize that Nicaragua has tons of gorgeous beaches and islands for you to spend your days (and nights) relaxing. Remember, the country has two coastlines – the surfing of the Pacific and the crystal-blue waters of the Caribbean, and that's to say nothing of the massive lake in the middle of the country that's like a sea…
For those looking for a tropical getaway that won't cost an arm and a leg, Nicaragua has a lot more than you may realize. Let's take a look at what you can expect during your visit, and discover some of the best beaches in Nicaragua.
The Pearl Cays
So far, we haven't spent much time on the Caribbean side of Nicaragua, but that's because it is somewhat difficult to get to, and because once you visit, you probably won't want to leave to explore the rest of the country. There are two primary groups of islands on this side, one of which is the Pearl Cays.
Twelve atolls offer white sandy beaches and the perfect tropical getaway for anyone who wants to relax and save some money in the process. Although most of the islands are privately owned, you can visit some of them and marvel at the natural beauty. Also, if you want to see sea turtles, here's one of the best places to do it.
The Corn Islands
Unlike the Cays or Las Isletas, there are only two islands in this chain: Big Corn and Little Corn (imaginative, I know). The best way to visit them is by plane to Big Corn Island (served by a number of different airlines). The beaches of Big Corn come straight out of your dreams, and you can explore the whole place in about an hour by bike.
If you're heading to Little Corn Island, then you'll have to go by boat on a so-called Panga. The ride is cheap and only takes about half an hour, but it's definitely an adventure to get there and as a result, there are far fewer buildings (and people) there.
Both islands are a big draw for divers, as the surrounding water is perfect for spotting local sea life and coral reefs. Either way, you'll find some of the best beaches in Nicaragua on the Corn Islands.
Strange Fact: The (relatively) nearby islands of San Andres and Providencia are actually part of Colombia – the place where I now live – and is the source of simmering diplomatic tensions between the two countries. When Andrea (who is Colombian) and I arrived in Nicaragua, they actually pulled her aside for special questioning. Politics!
More Places to Visit in Nicaragua
Honestly, Nicaragua packs a lot of punch in a relatively small country. It's a place in Central America that truly wowed us, exceeded all our expectations, and left us wanting more.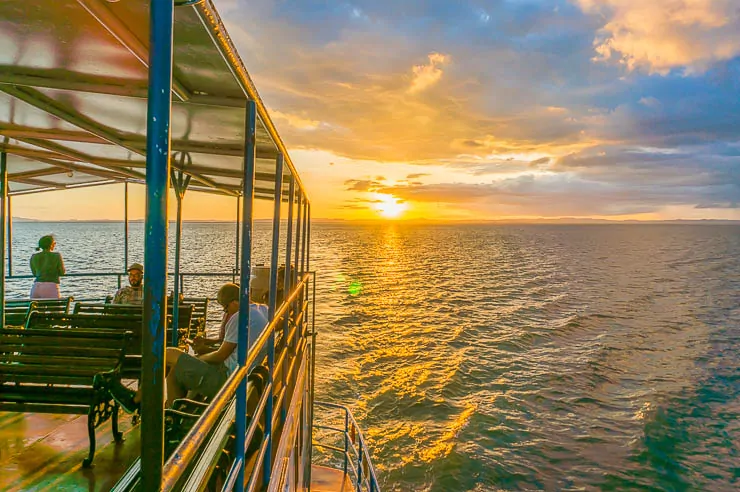 While its neighbor to the south (Costa Rica) might get more travel love, I found myself enjoying Nicaragua much more. Personally, I'd put this country right behind Guatemala as my favorite country in the region.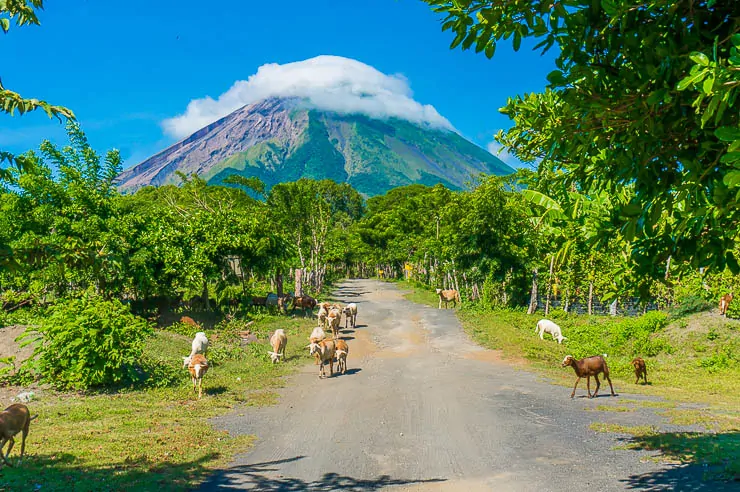 We only scratched the surface of what Nicaragua has to offer, both in reality and in this article, so I'd highly encourage you to give it a chance because there are so many amazing places to visit in Nicaragua, and I'm sure you'll find yourself blown away like we were.
Enjoy your trip to Nicaragua, I know we did!
Traveling to Nicaragua soon? Book your lodging on Booking.com now to save. There are also some great Airbnb units in Nicaragua that you can book for longer stays. Don't forget to purchase your backpackers travel insurance for Nicaragua as well, in order to protect yourself against illness, injury, and theft. I use and recommend World Nomads for its combination of coverage and affordability.
Read Next: The Best Countries in Central America
Share This
Did you enjoy this post about the best places to visit in Nicaragua? Take a second to share it on Pinterest, Facebook, or Twitter. Thanks!
The following two tabs change content below.
Desk to Dirtbag is one of the leading budget adventure travel blogs online and is dedicated to helping its followers achieve their travel dreams through inspiration, information, and actionable steps. If you are new to the site, be sure to
Start Here
.
Latest posts by Desk to Dirtbag (see all)